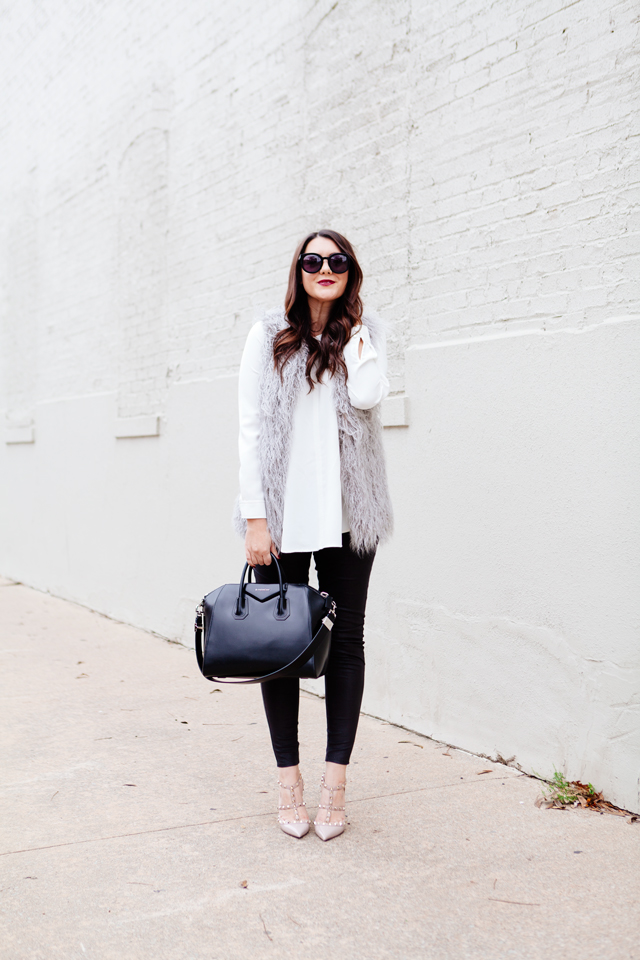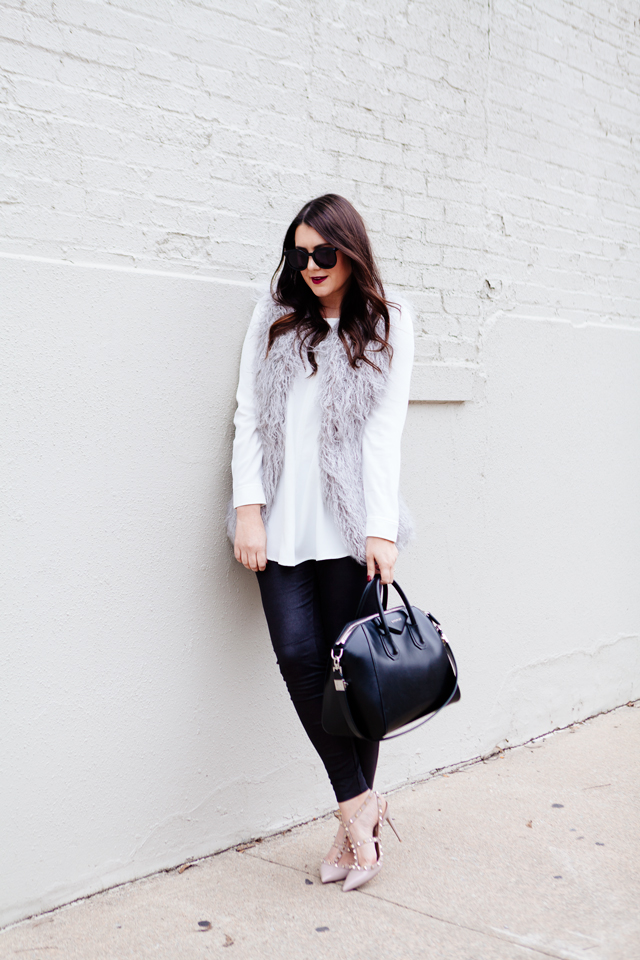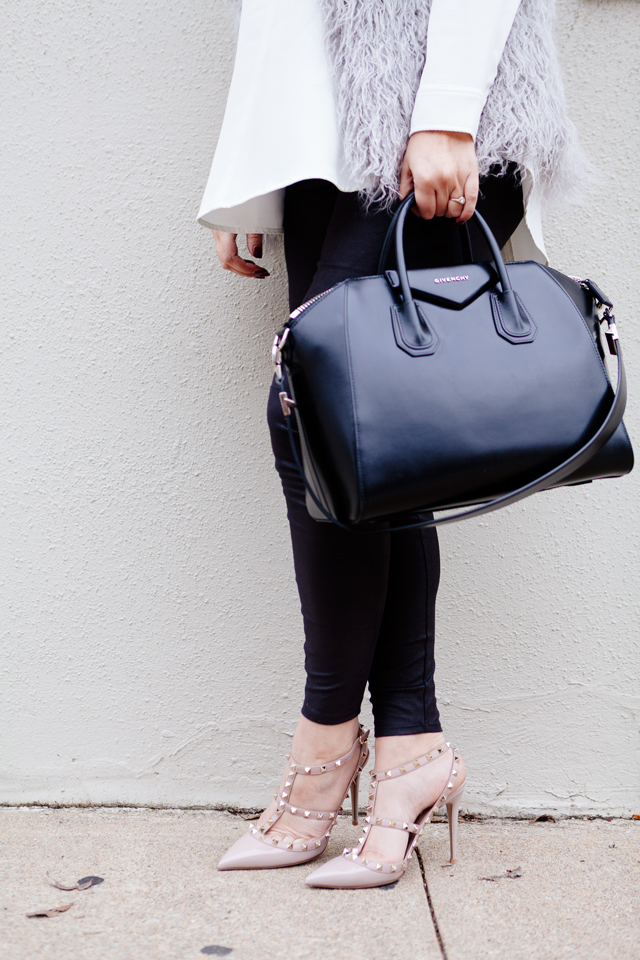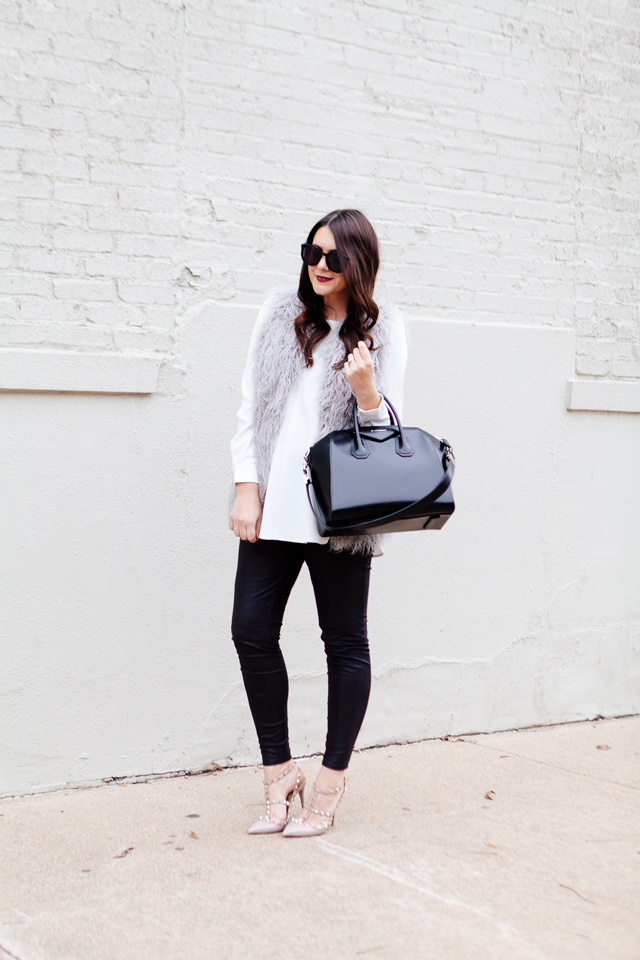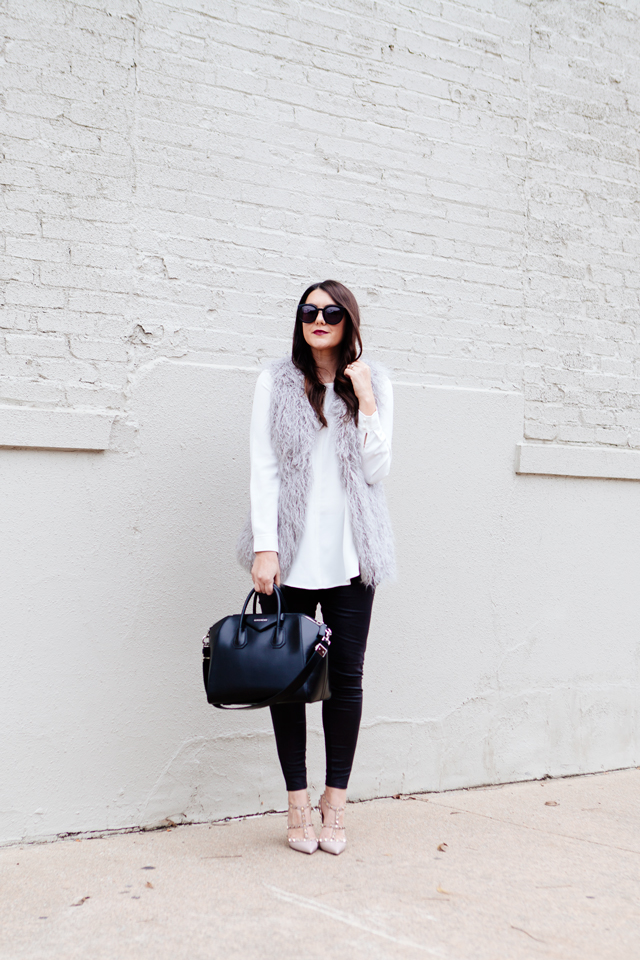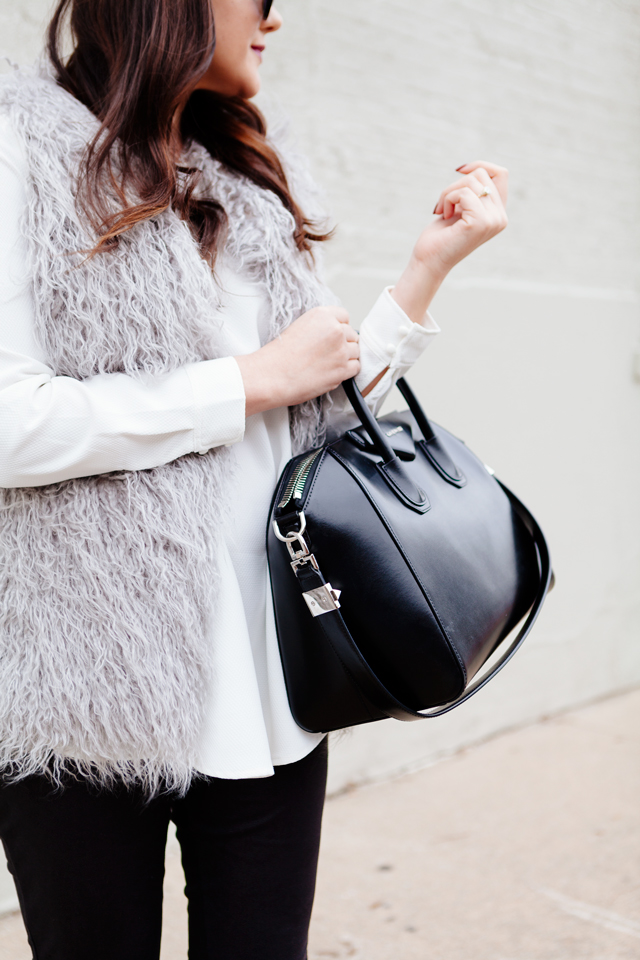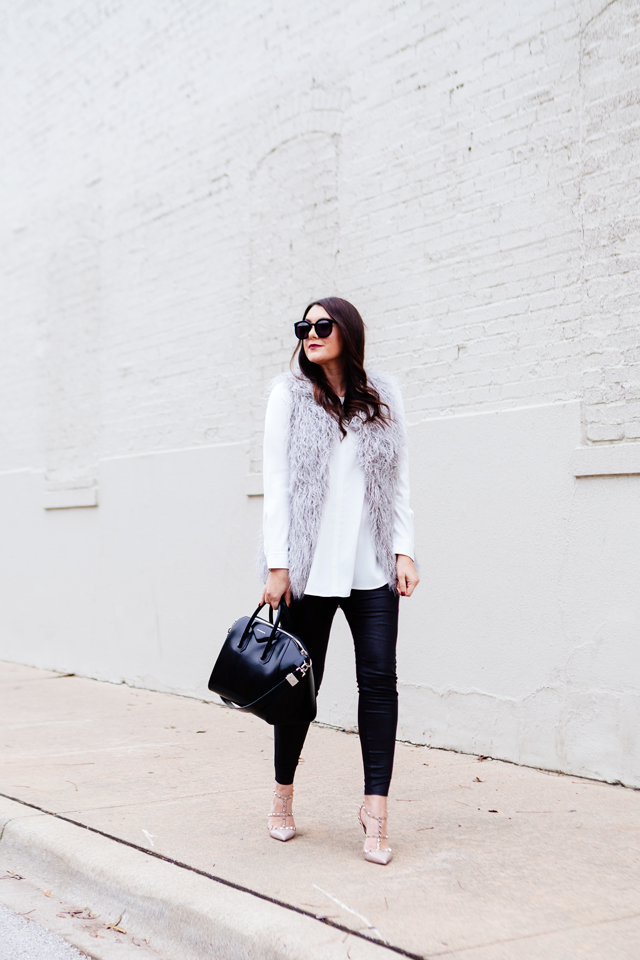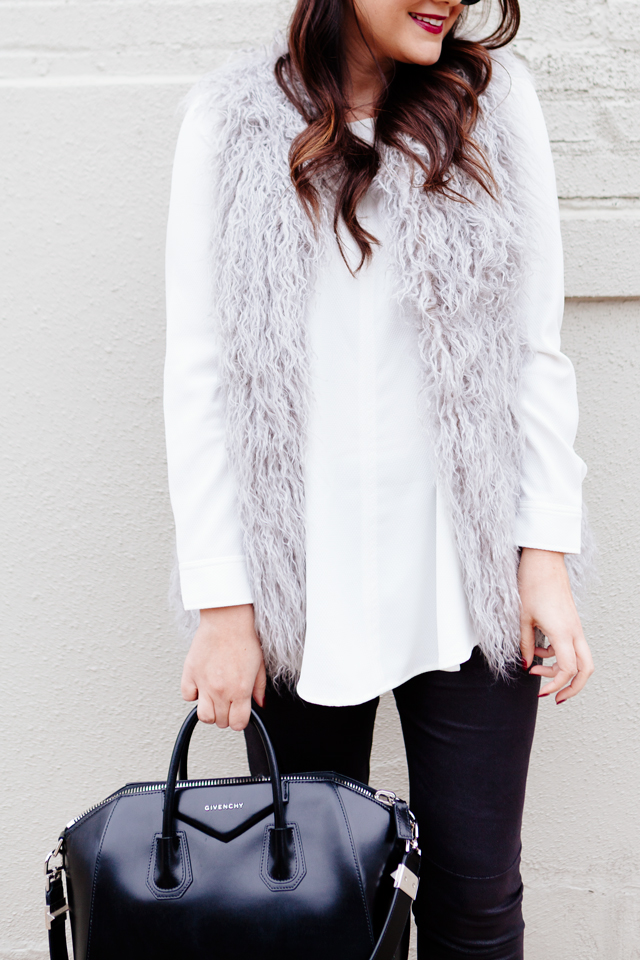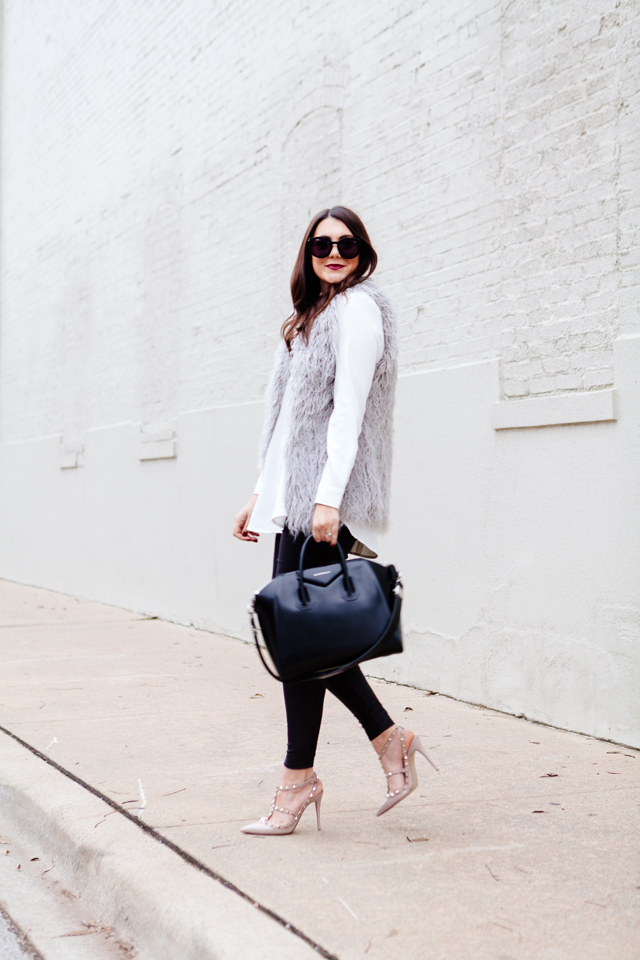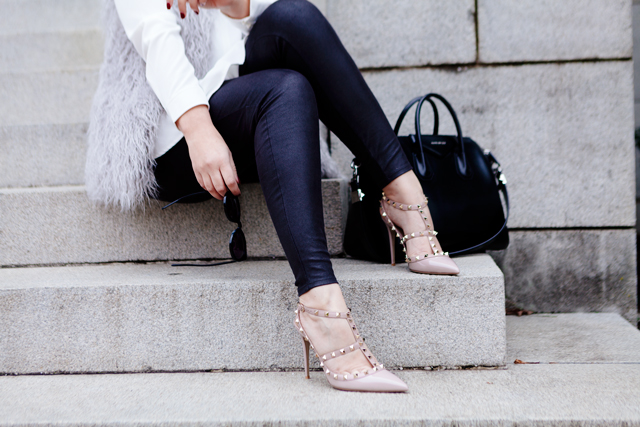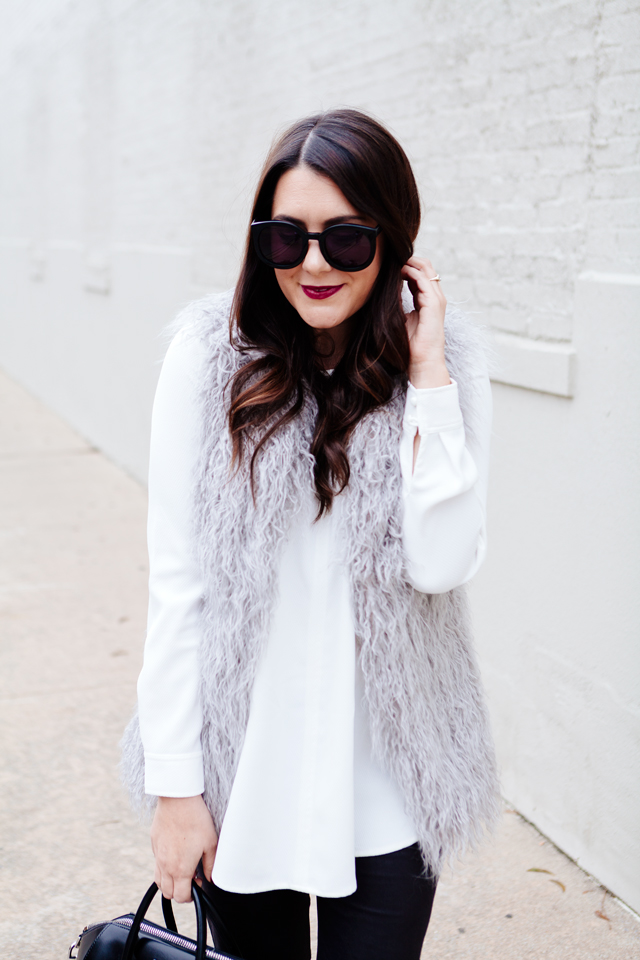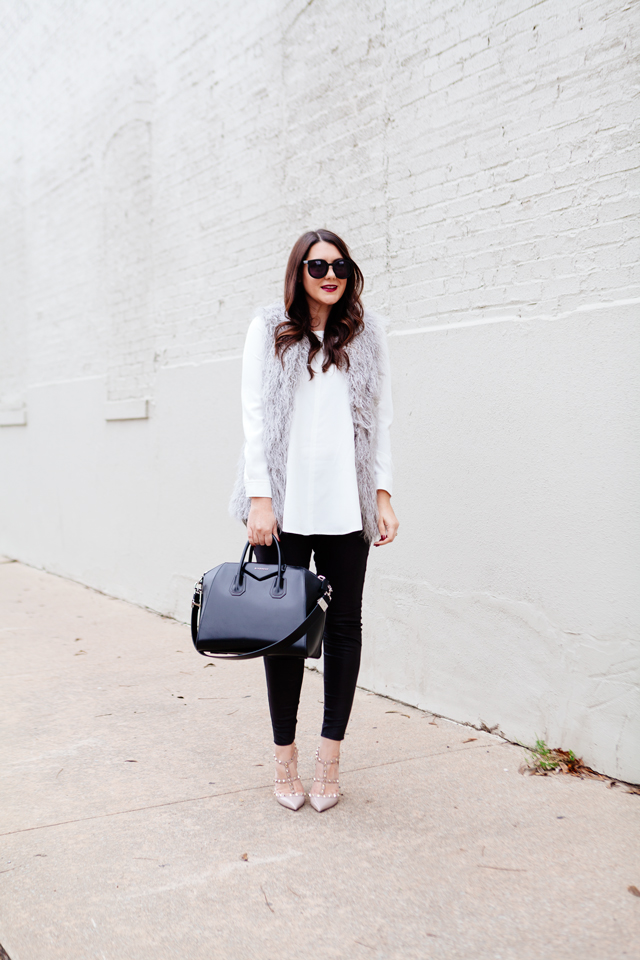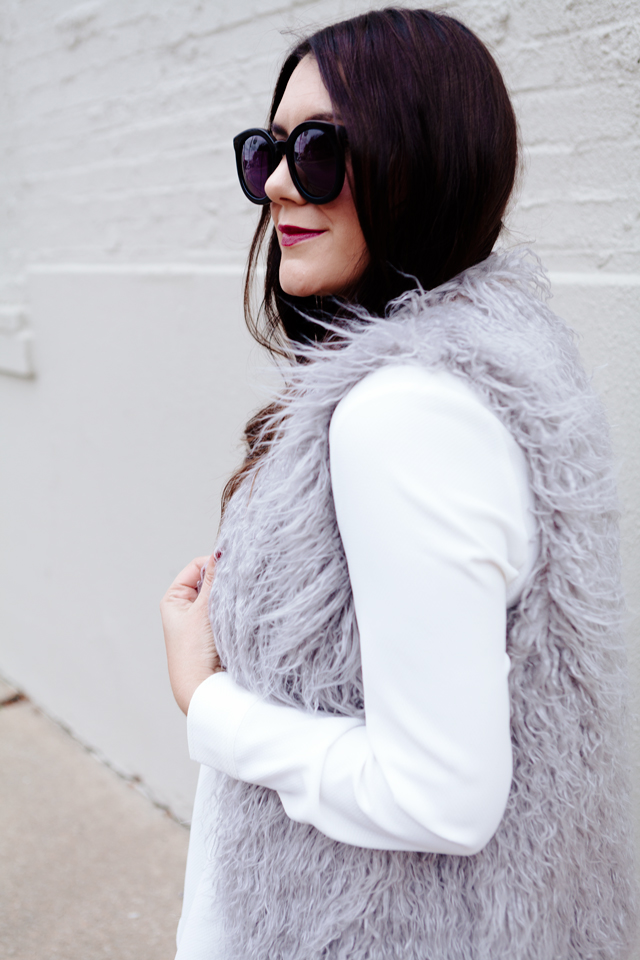 Well hello, December. You kind of snuck up on me. I shouldn't be surprised as I have seen a calendar and there are Christmas trees everywhere, but for some reason the end of the year always catches me off guard. Also does December seem to fly by for everyone else? I was looking at my to-do list before the holidays and I'm gonna be honest not a lot has been done. I've got to kick it in high gear you guys. Those gifts are not going to buy (or wrap) themselves. (I did put my tree up this weekend! So that's one thing I can mark off my list.)
But I'll tell you what's really good news is that it finally feels like December here. So much so that I was able to pull out my big faux fur vest this weekend. This beautiful grey thing is so warm and so luxe. Which makes me question: can faux be luxe? I think so. I mean, I feel fancy and luxe and that's good enough for me. Fancy is as fancy does.
I have been into some vests lately! I bought this one from BB Dakota (shown here on instagram) and have loved it. It's so casual and easy to wear. Plus they re-stocked it in the grey and brown! And I have to say this new fur vest is quickly becoming a favorite. It's easy to pair with a simple blouse and my favorite pair of faux leather leggings. I think that I just really love this outfit. This might be my holiday outfit for Christmas. I've got 20 more days to decide. Decisions, decisions.
I pulled a few of my favorite vests that would work perfectly with a simple white top from Nordstrom below!

*This post is brought to you in collaboration with Nordstrom! Thank you for supporting the brands that support this blog!