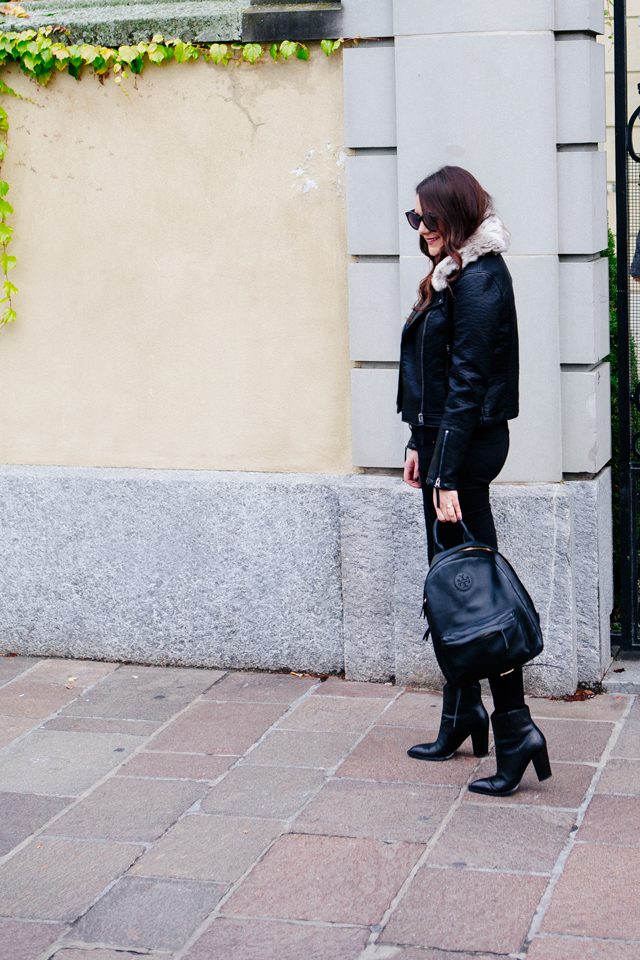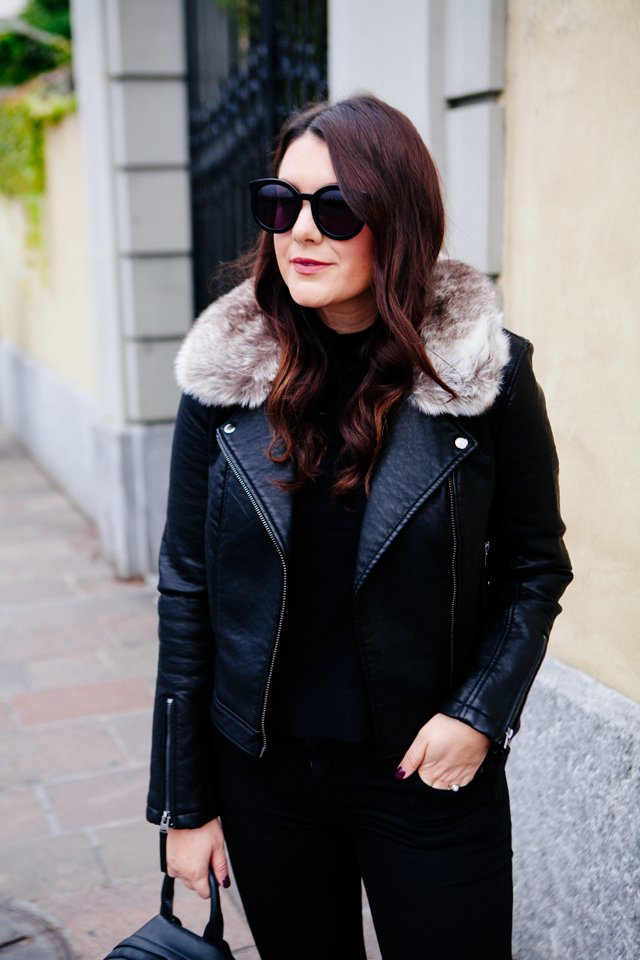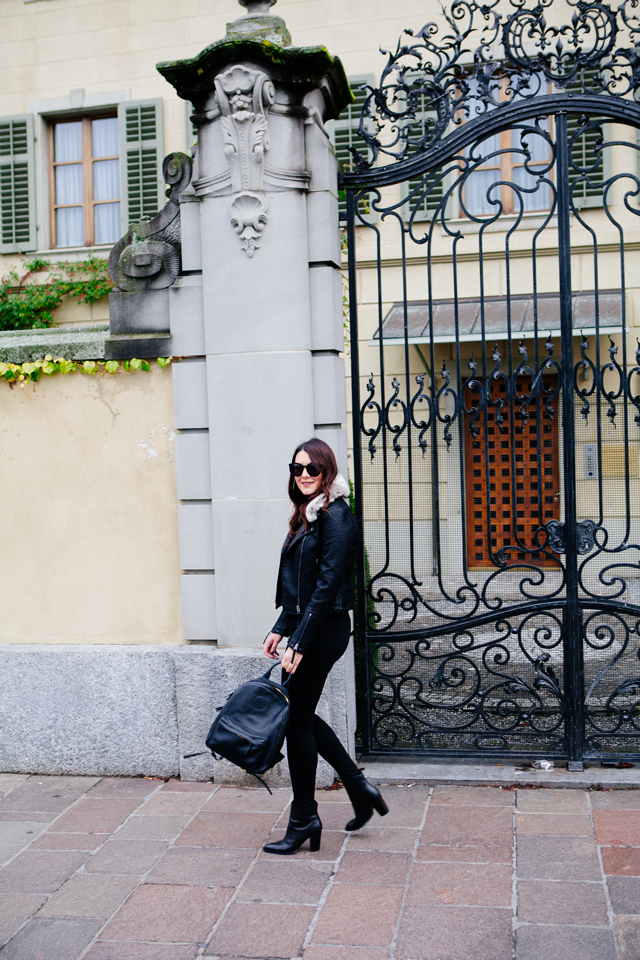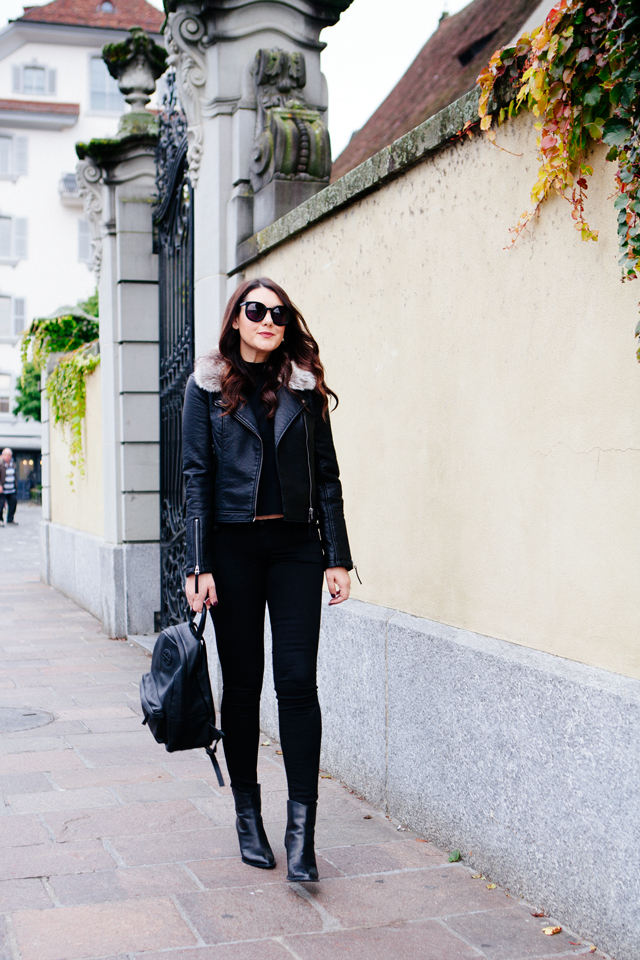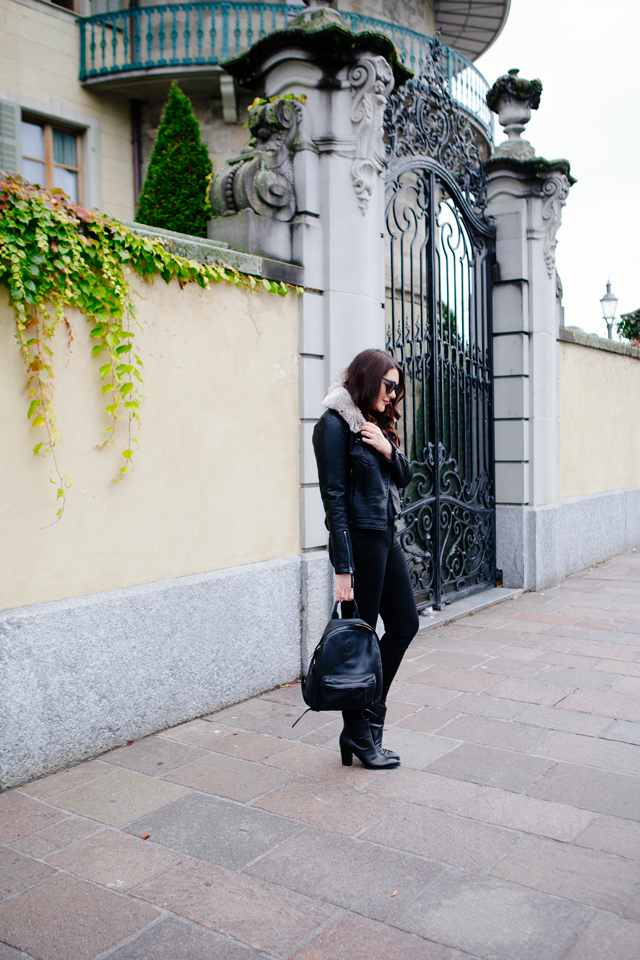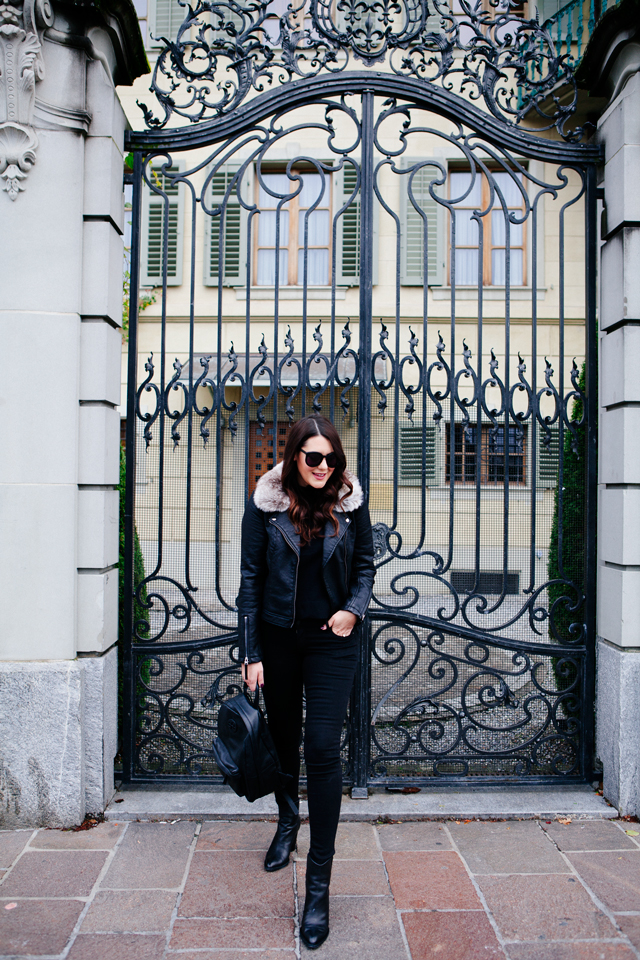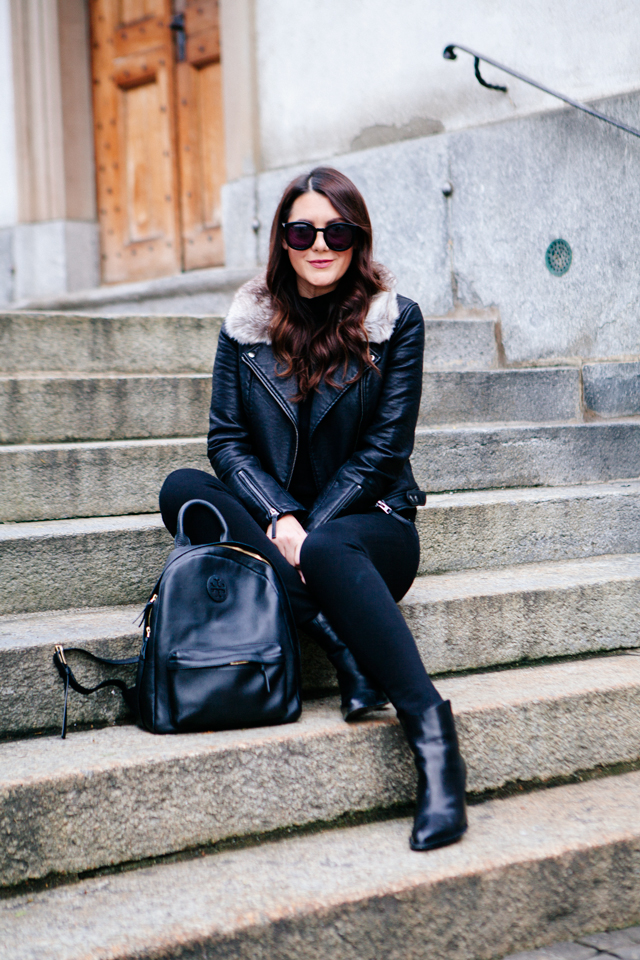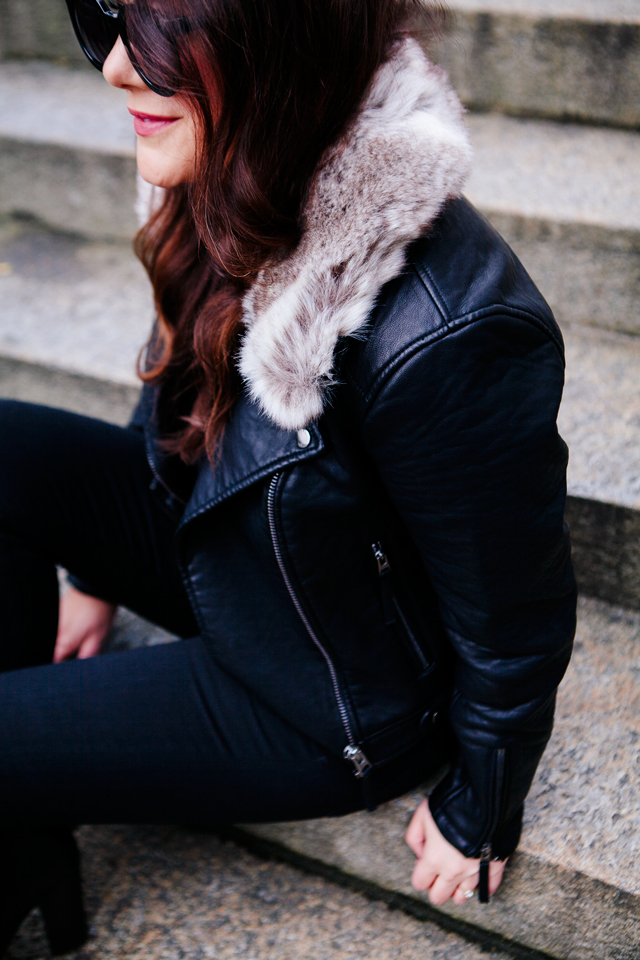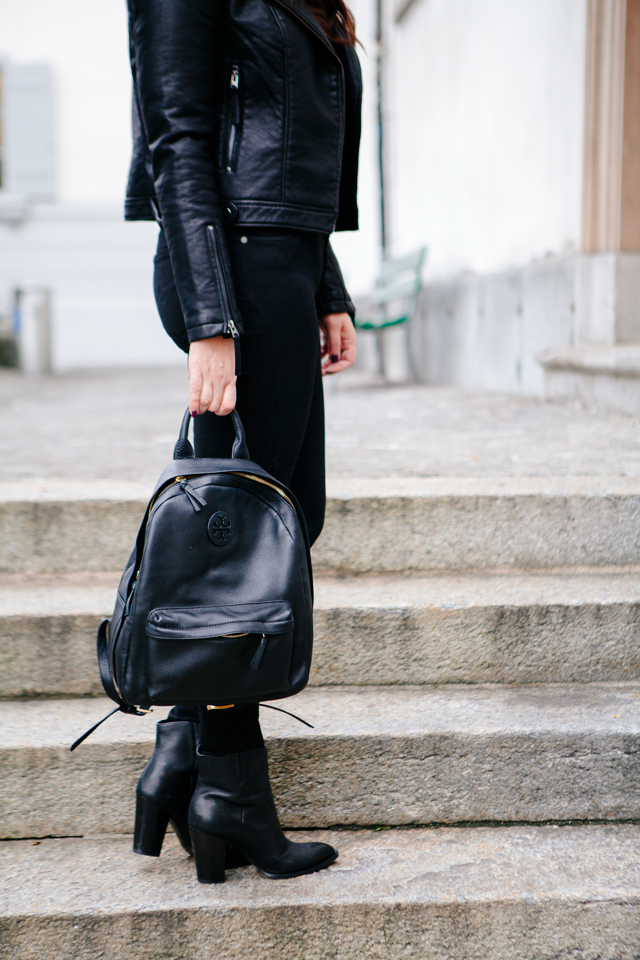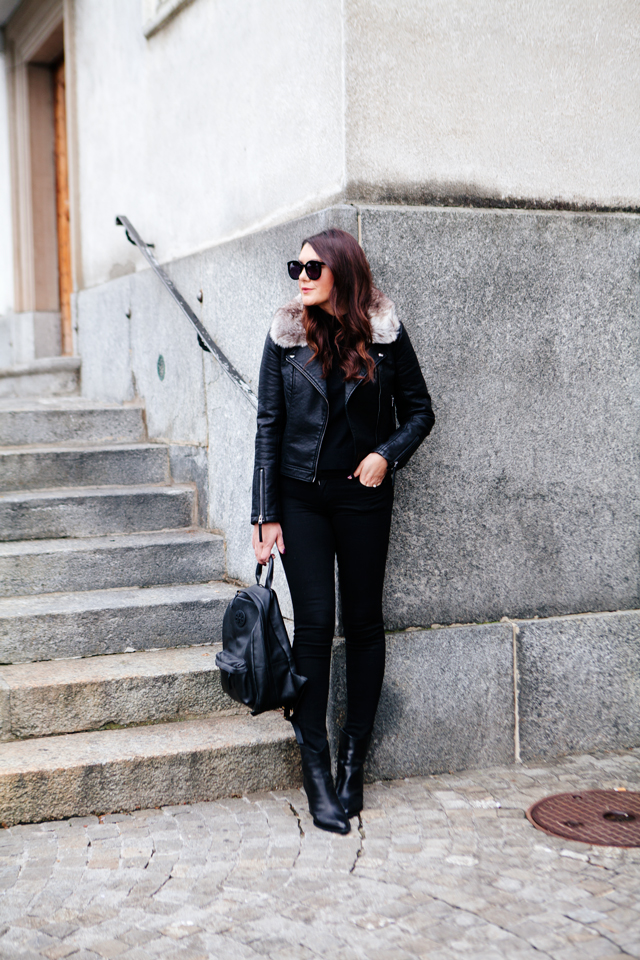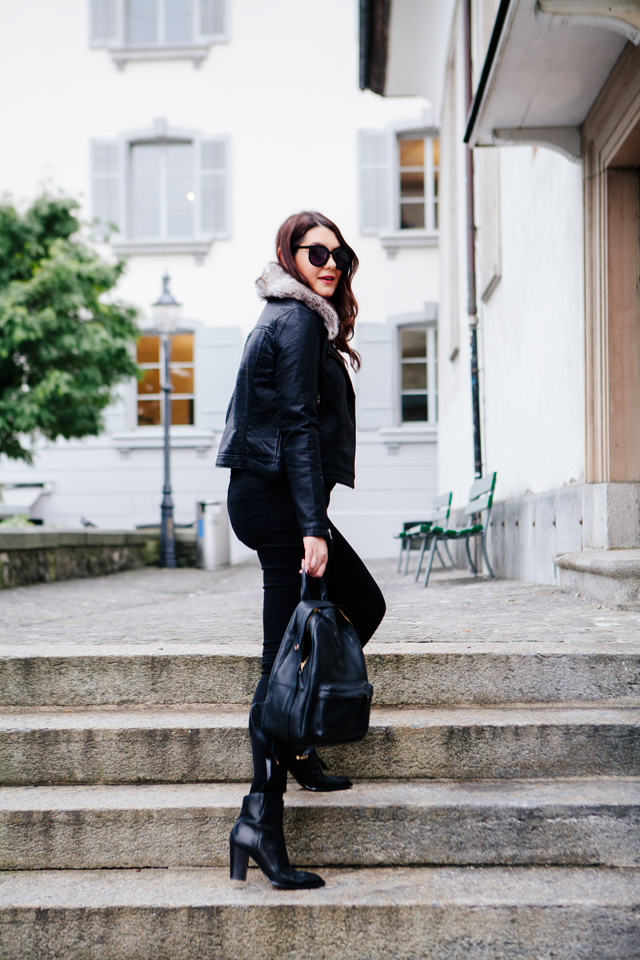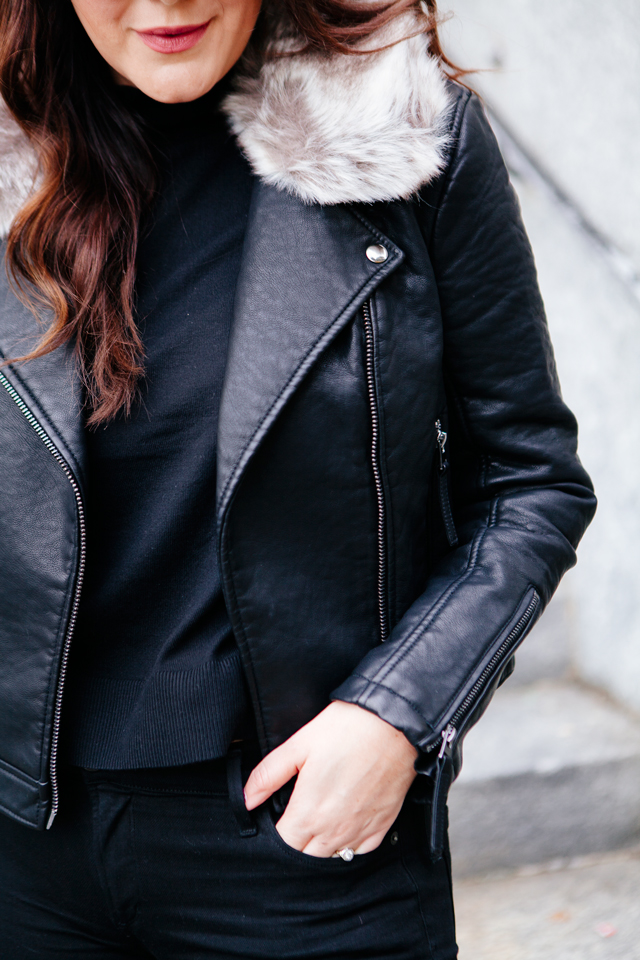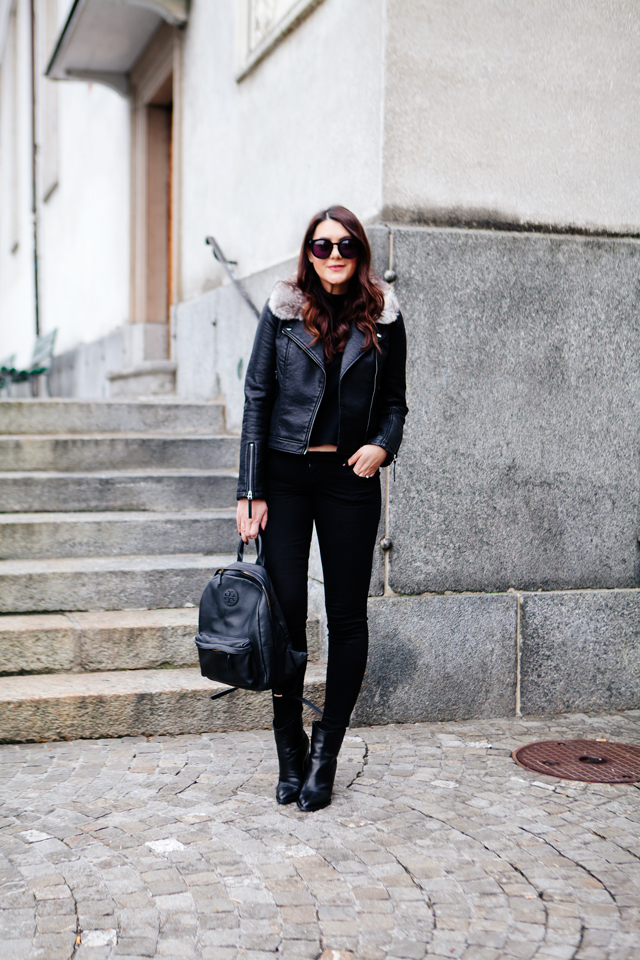 Topshop has been hitting all the right notes this season. I keep finding sweaters and dresses that I wish I would have taken with me! Of course there is not a suitcase big enough for all the things, so I'm happy I at least packed this jacket with the fur and this black sweater. When we travel, I gravitate towards black a lot of times because it is the easiest to mix and match with. And I feel less like a tourist, in fact so much that most people spoke German to us and I just silently blinked right back. (To be fair, I did learn what my favorite foods and drinks were in German beforhand and how to order them. Because… survival skills.) Thankfully Bryan speaks fluently in German so we could keep up our 'we are tourists' appearance. At least we did so in my head and that's all that matters.
Back to black — I forget how much I love dressing in all black until it's autumn and winter again. Spring is all about colors and patterns for me and then the world turns on it's side and I'm neutrals, blacks, and solids. But who am I kidding? Black is always my favorite, no matter what the season. This faux fur collar jacket is also a fast favorite — I couldn't believe it was just $100 and the collar is removable, so if I don't feel like being fancy one day, then I can take it right off. I don't anticipate that feeling any time soon though. (Faux) fancy for life. 
Speaking of favorites, I've picked out my favorite items from Topshop via Nordstrom this season! I love this fit & flare dress so much, I really do wish I would have found this before we left. It's sitting in my cart right now just staring at me. I feel like it's the perfect holiday season dress, no? I did throw in a couple of non-black options because we can't always just dress in black. Sometimes grey needs to happen too, you know.

(Oh and the best part of Topshop? Most dresses tops are under $100 and jackets are under $200!)
*This post is brought to you in collaboration with Topshop and Nordstrom. Thank you for supporting the brands that support this blog!