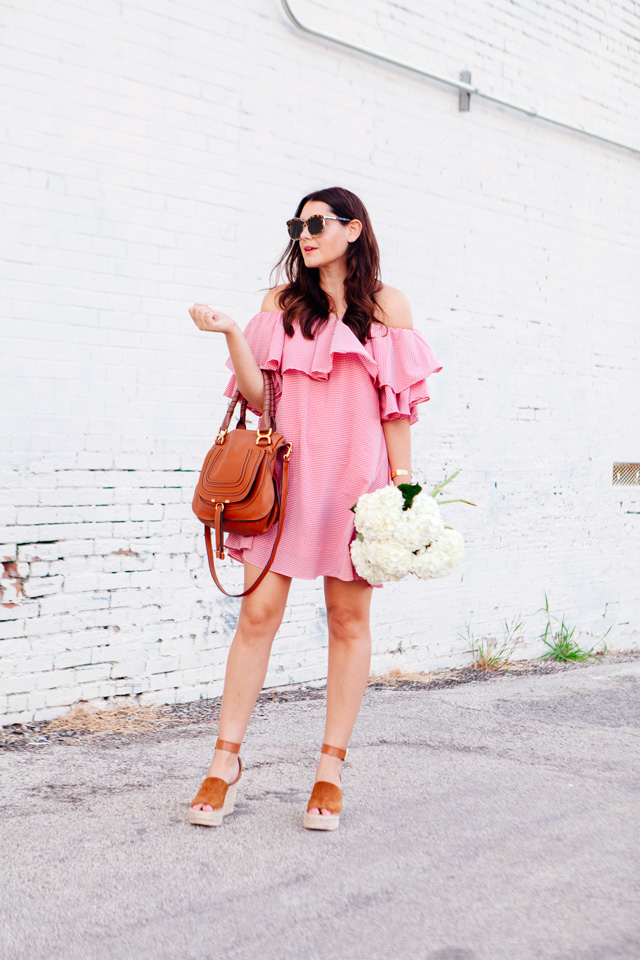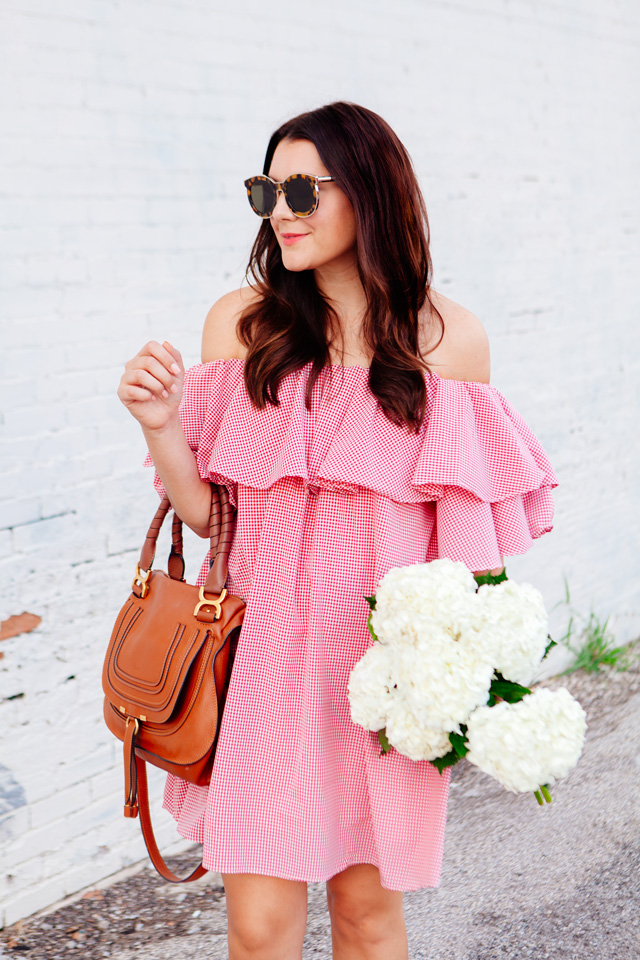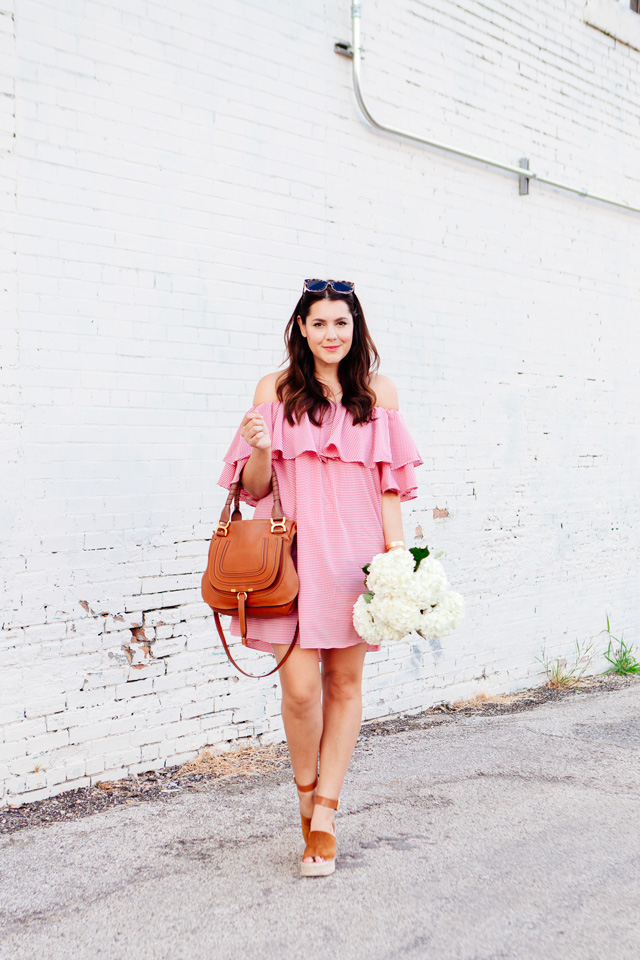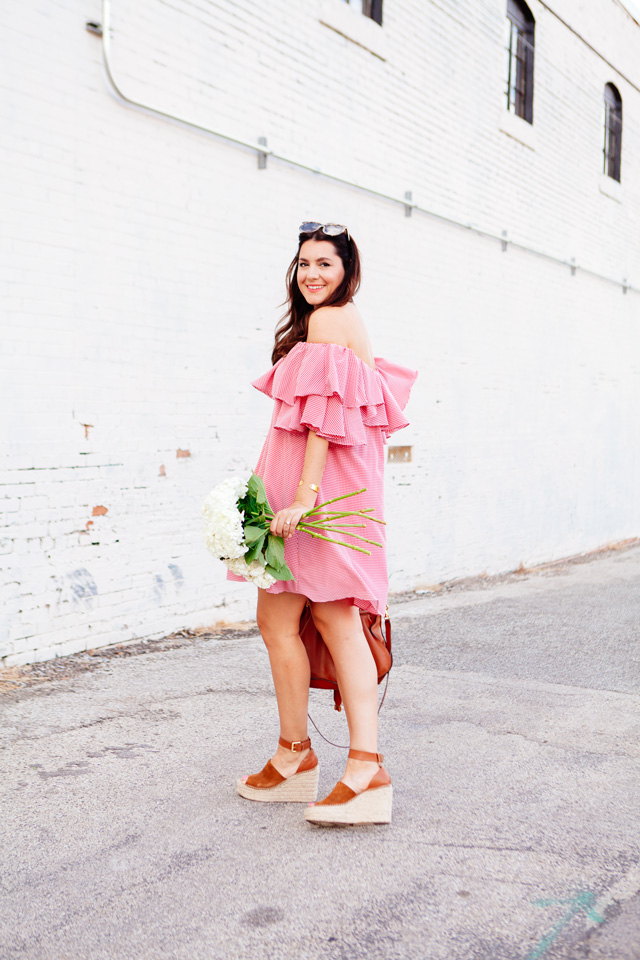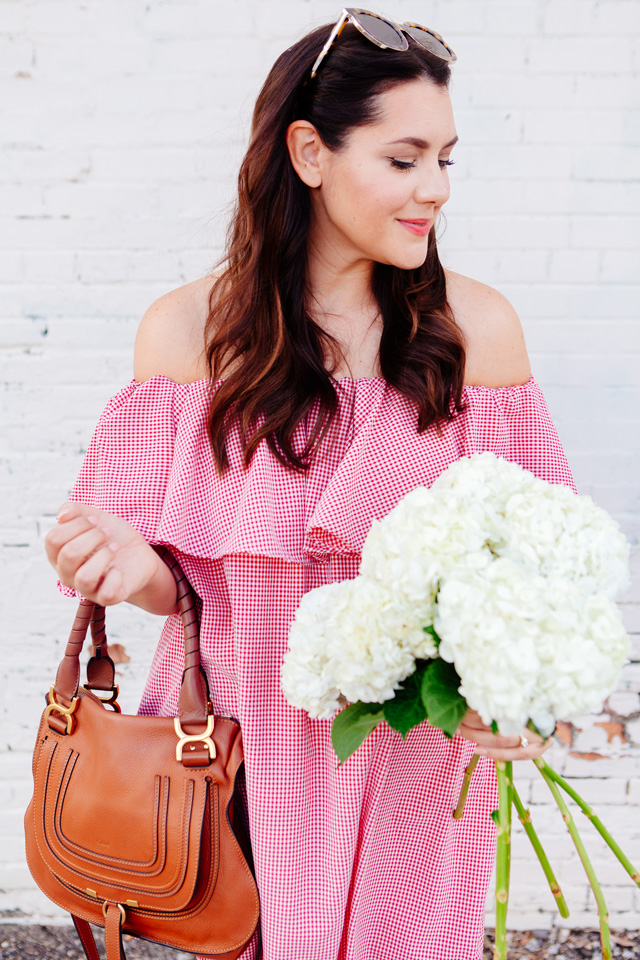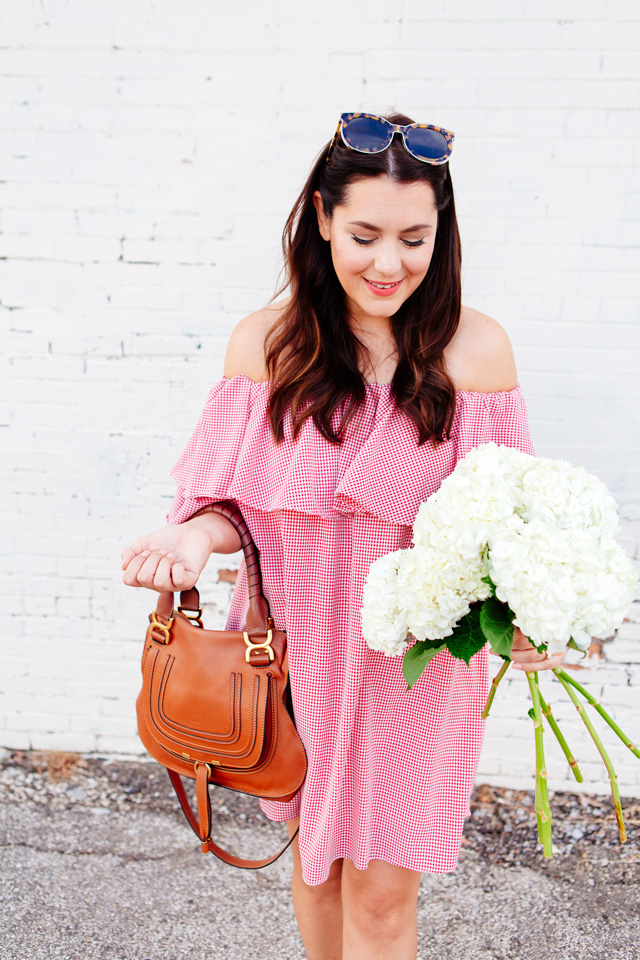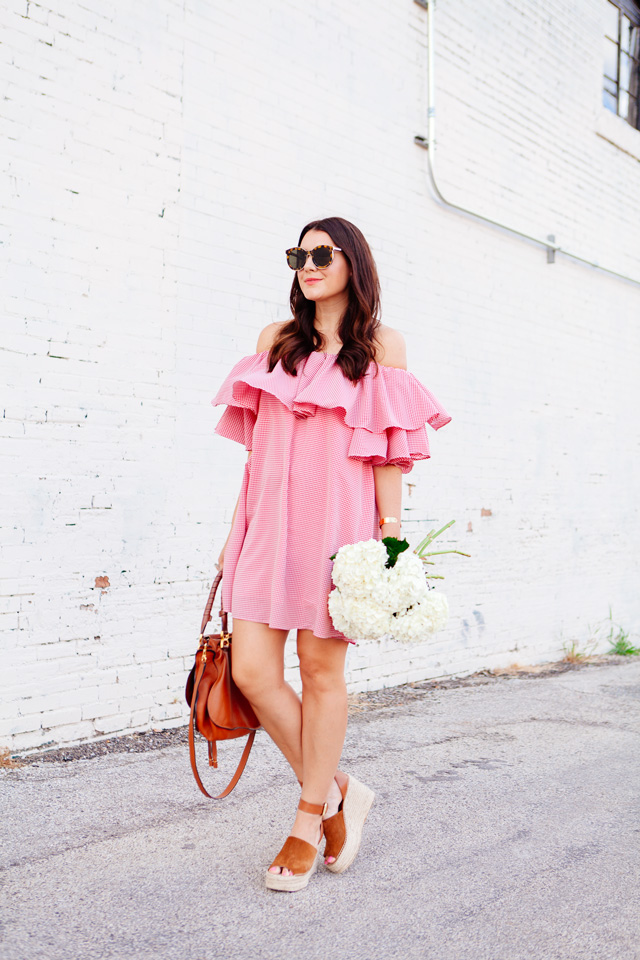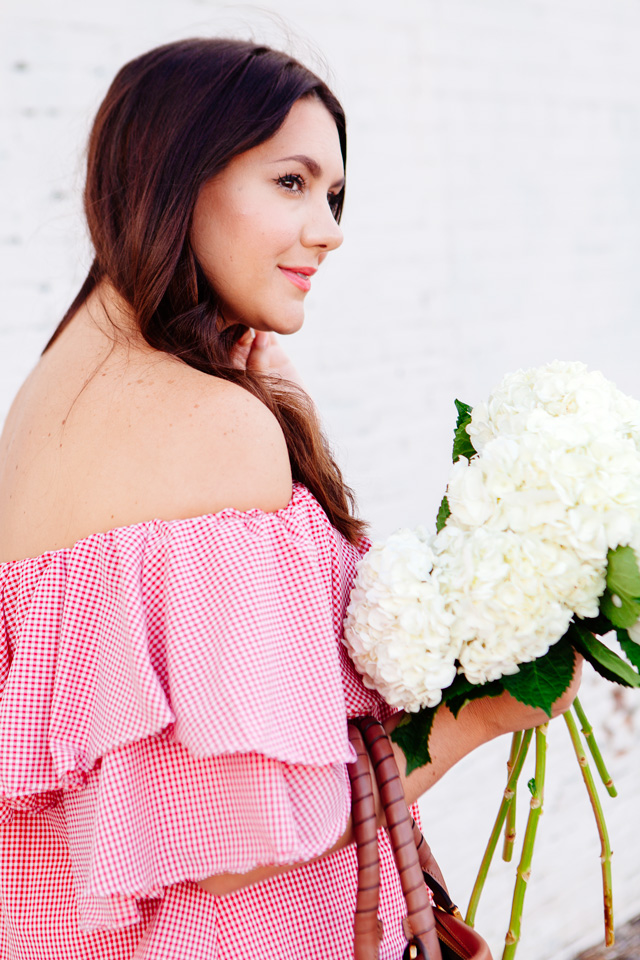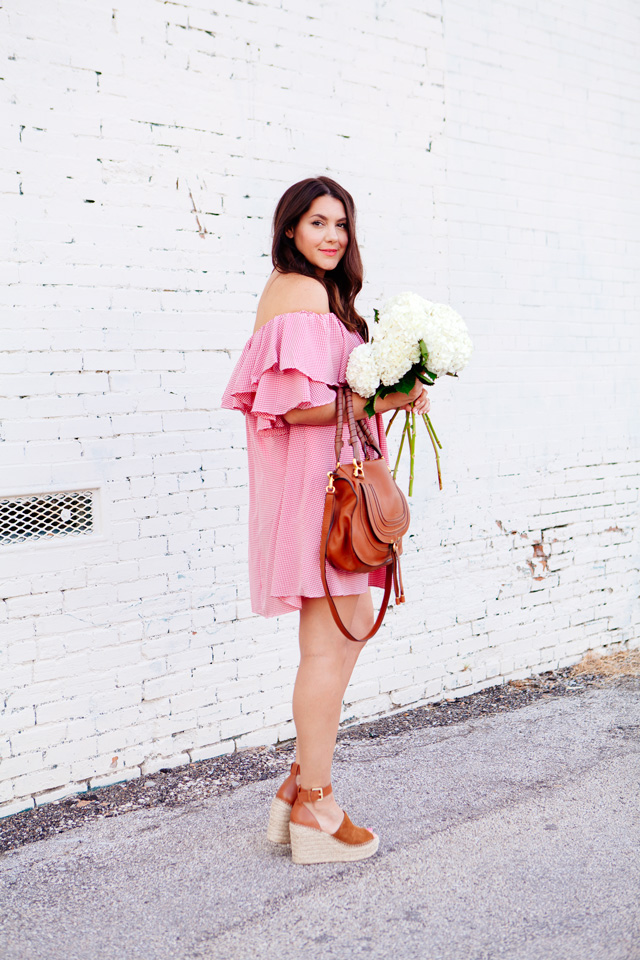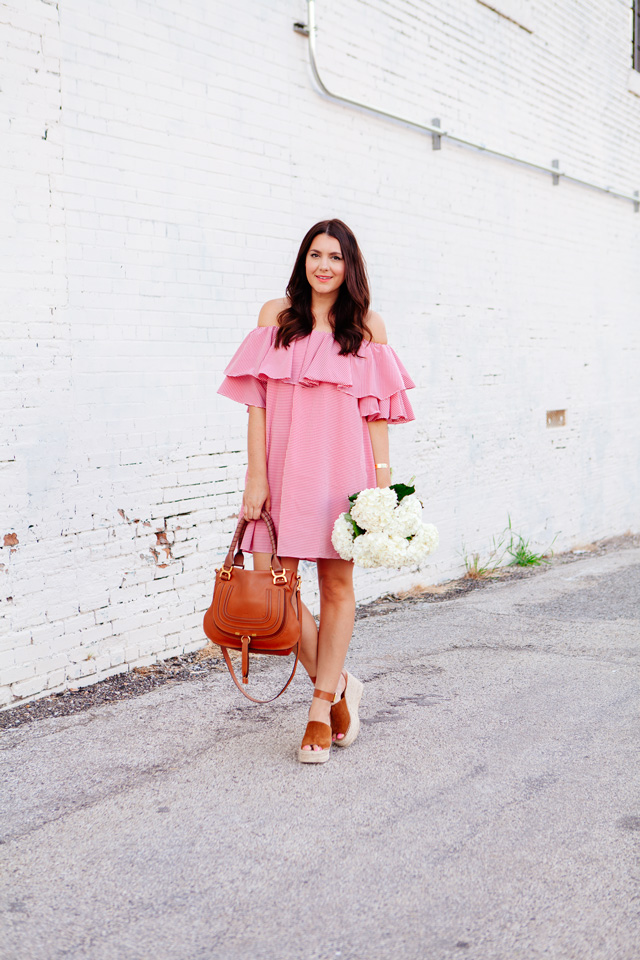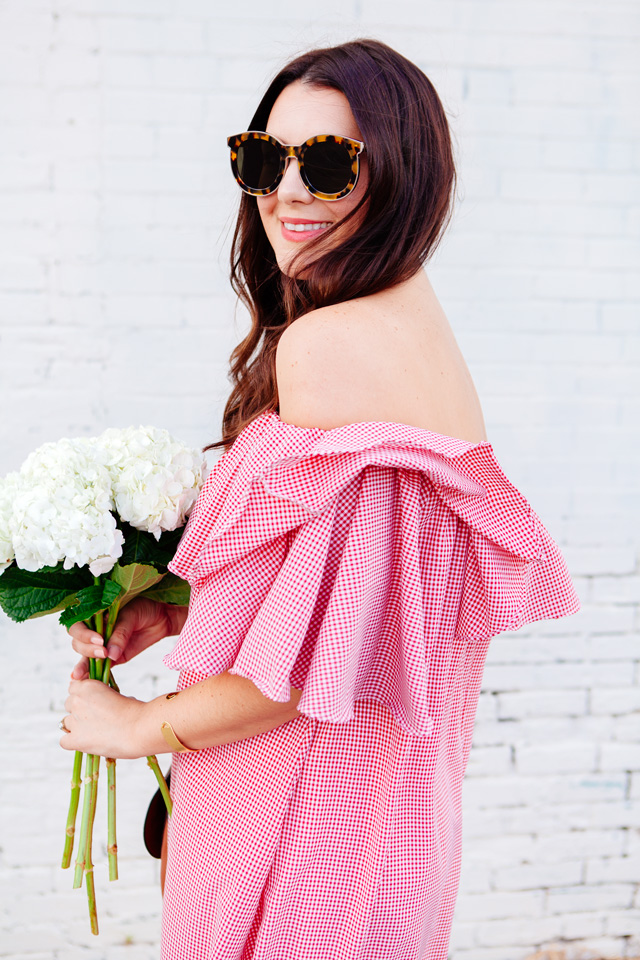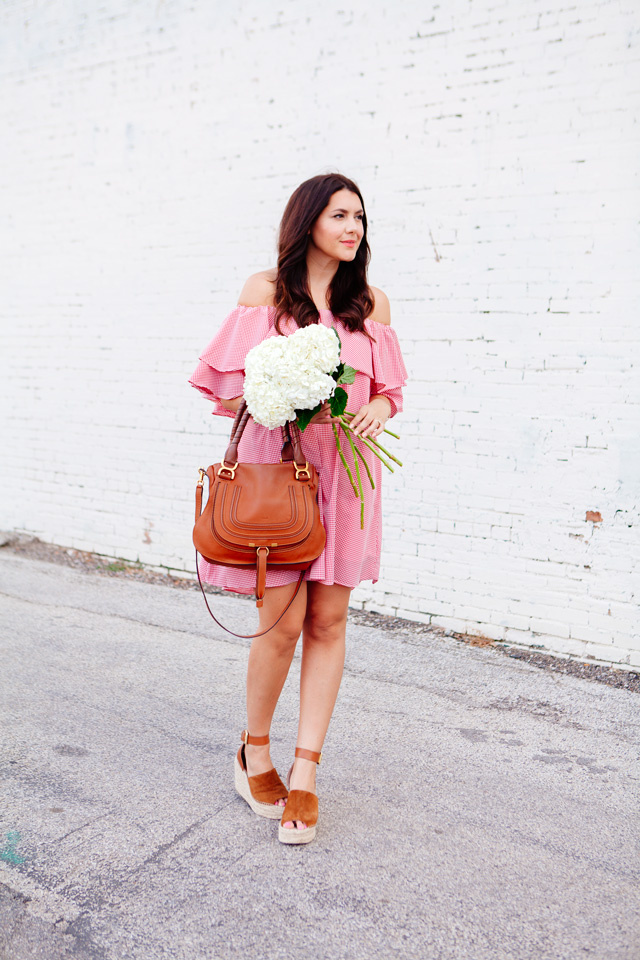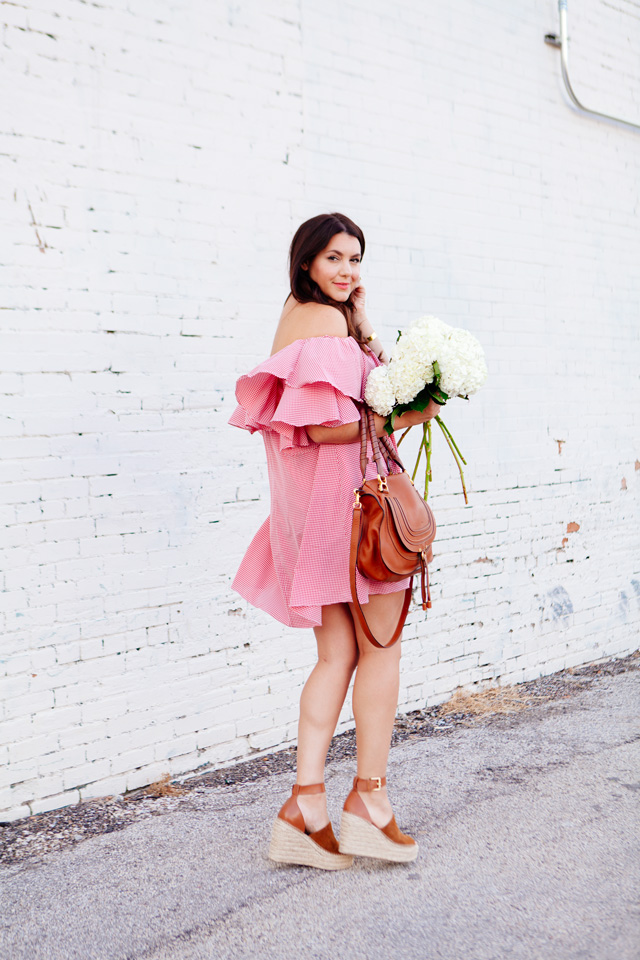 Happy Monday, friends!
I always forget (I don't know how) that August is still summer. You don't even have to hear my out — I know this is a ridiculous notion. I think that because school always started early for us in August, this time of the year has locked itself in my head as fall. But it is far from fall and I am a-okay with that right now. I've got too much summer left in my closet for it to be cool just yet. Like this red gingham dress. I mean — how much more summer could this be? I can't ignore this beauty.
I love the ruffle of this off the shoulder dress — such a cute twist on one of my favorite summer silhouettes. And then with a gingham print? Dream dress. I couldn't be more smitten. You guys are gonna miss my shoulders this fall. I j just know it.
Speaking of gingham, I love this tiny print of such a summer staple but it doesn't feel overwhelmingly picnic. As gingham can be sometimes, but in the best way possible. Picnic chic, I say. In fact, I've picked out my favorite gingham pieces from Chicwish, perfect for the rest of summer days!

*This post is brought to you in collaboration with Chicwish!