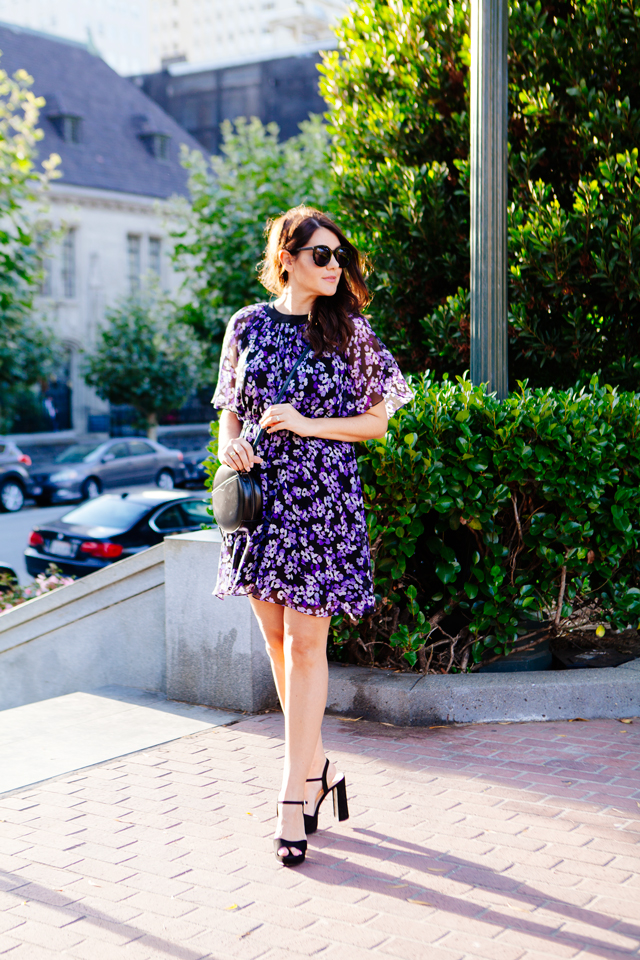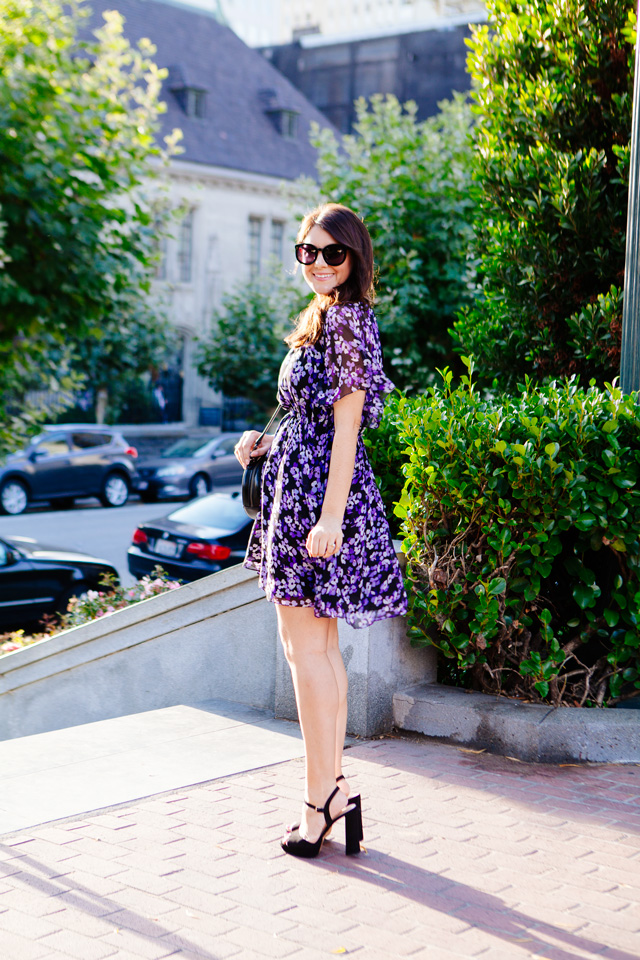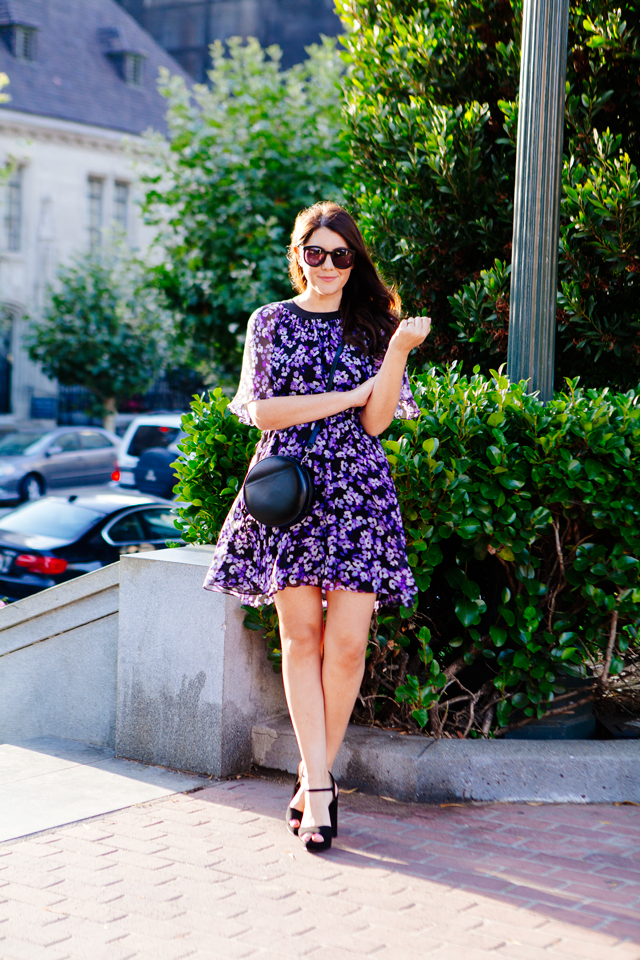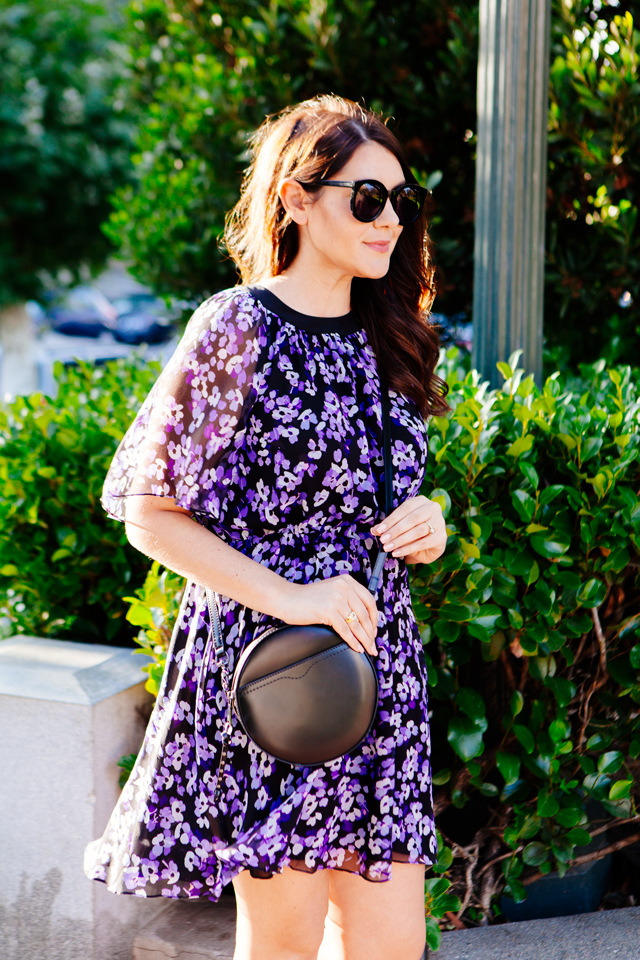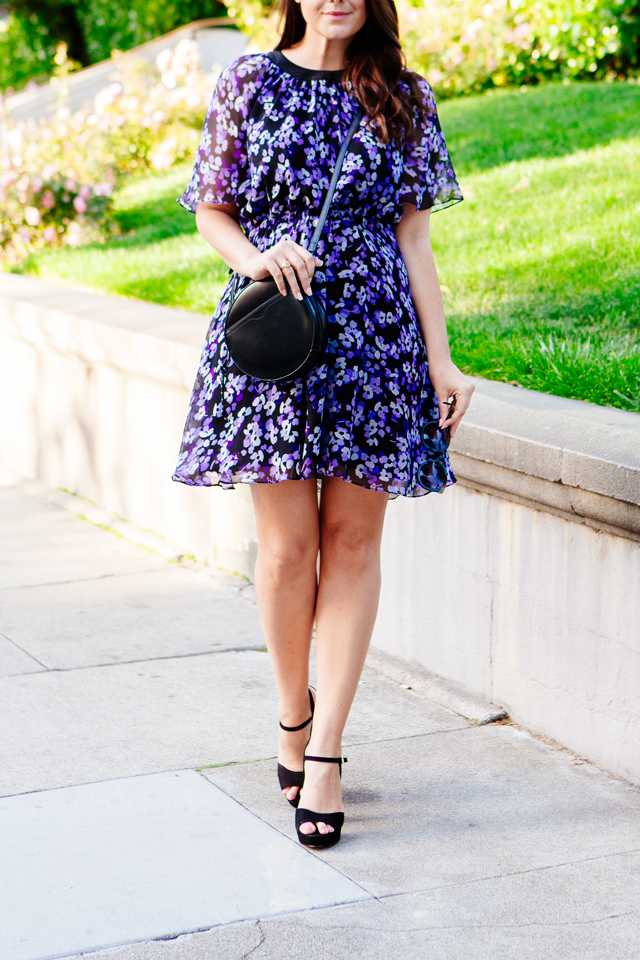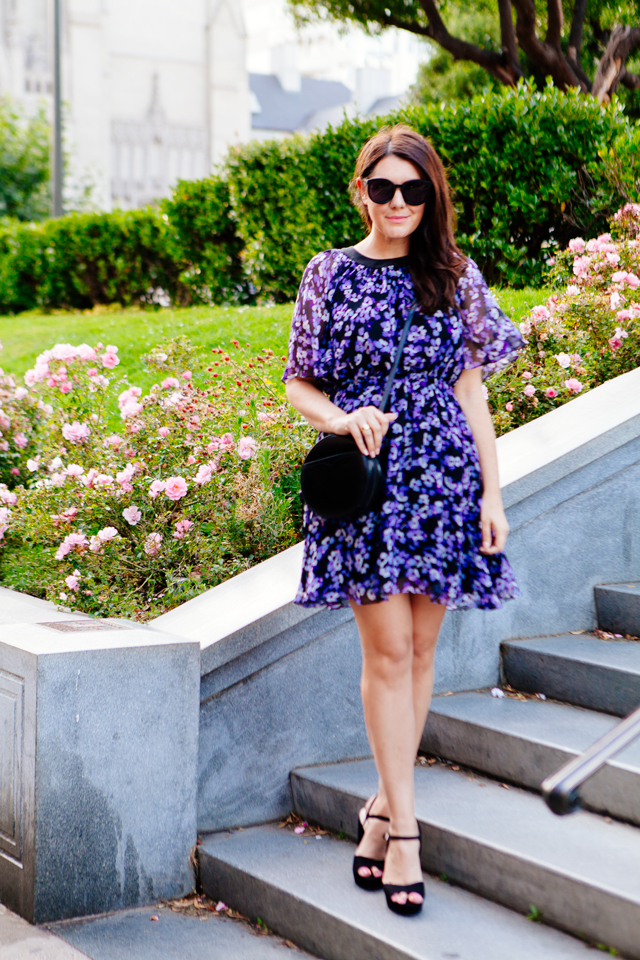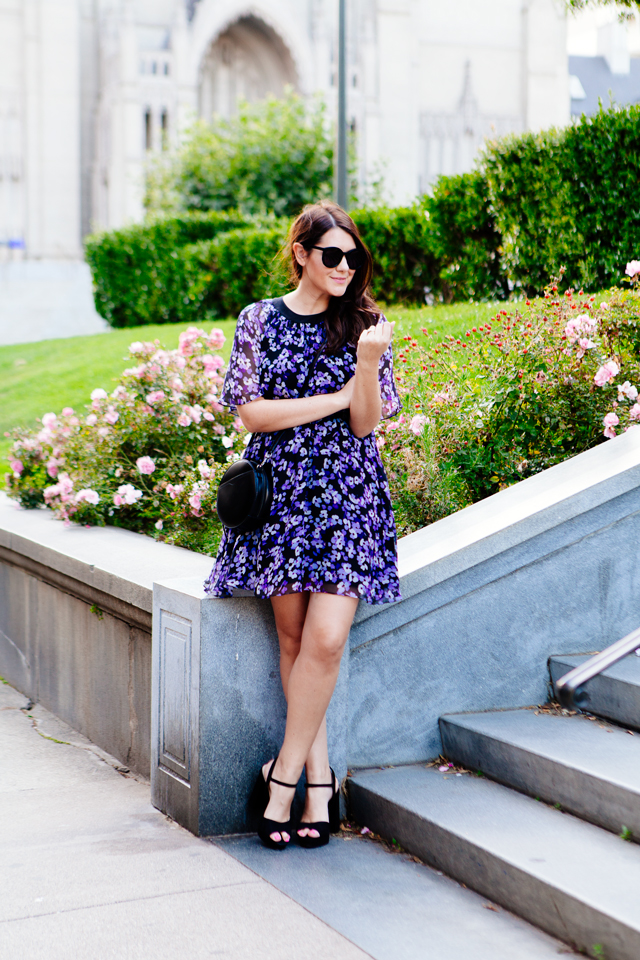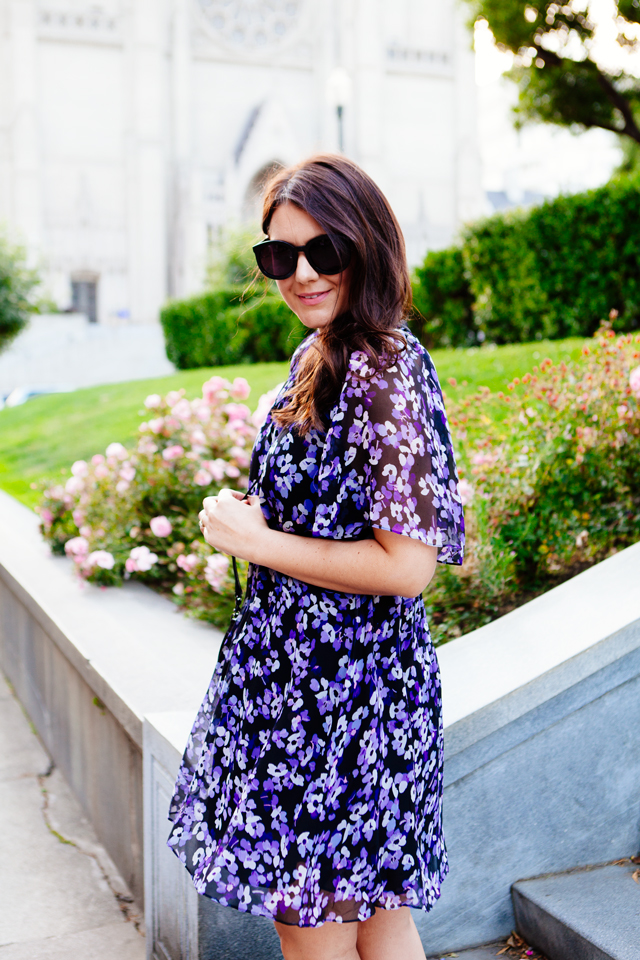 These were the only shots we got in San Francisco over the weekend. But for good reason. We traveled with my parents for their 40th wedding anniversary. We went for our honeymoon years ago and they had never been, so while my parents were sightseeing B and I were going down memory lane. To spare you the details, but there were lots of heart eyes all weekend.
But since we were busy being tourists, the days slipped by so fast we were rarely able to grab a shot. (Sometimes those are the best vacations!) We went to dinner one evening and on the way there, spotted this magical park across from the SFMOMA. We happily jumped out and snapped a few of my pretty new dress. Luckily my date always comes along with a camera. I was so excited for a warm spell in San Francisco because it meant that packing this dress was not in vain. Although I would have worn this dress come hell or high water because I love it that much. As the evening cooled, I did wish for my tall grey boots but that's another outfit for another day.
That's my favorite thing about buying dresses for this in between season, right before fall. I can always style them for now with heels but I like to imagine them with tall boot or booties later. Or with layers. Or with coats. Ah, the possibilities of fall are so exciting, aren't they?
TL;DR: I love my dress and can't wait to wear it again.