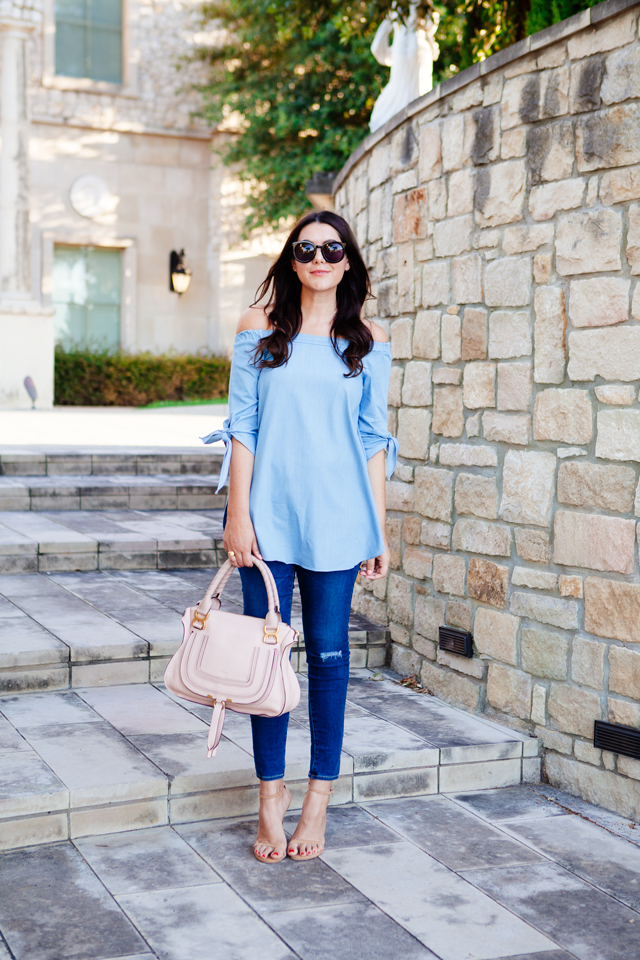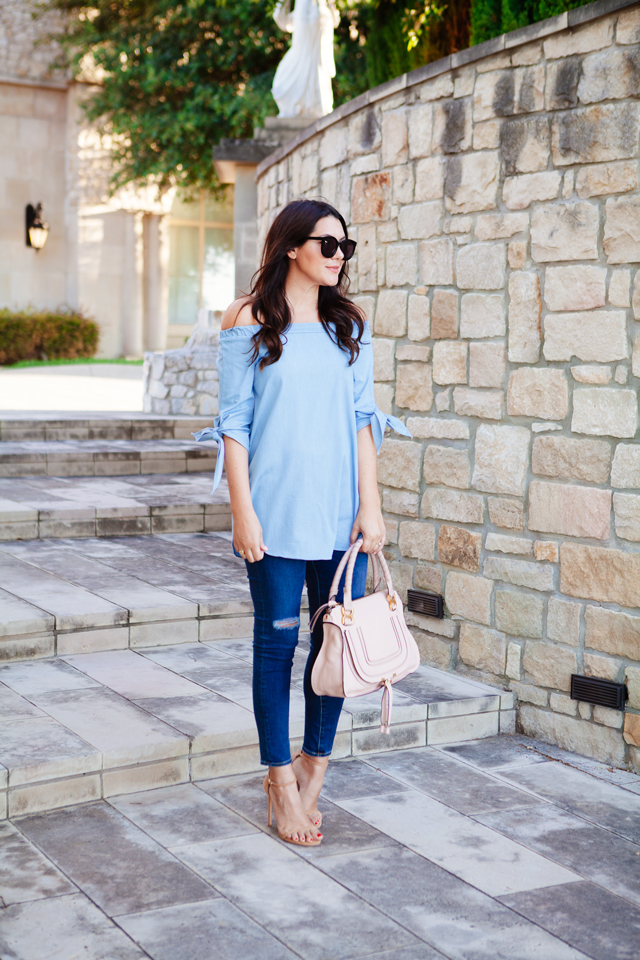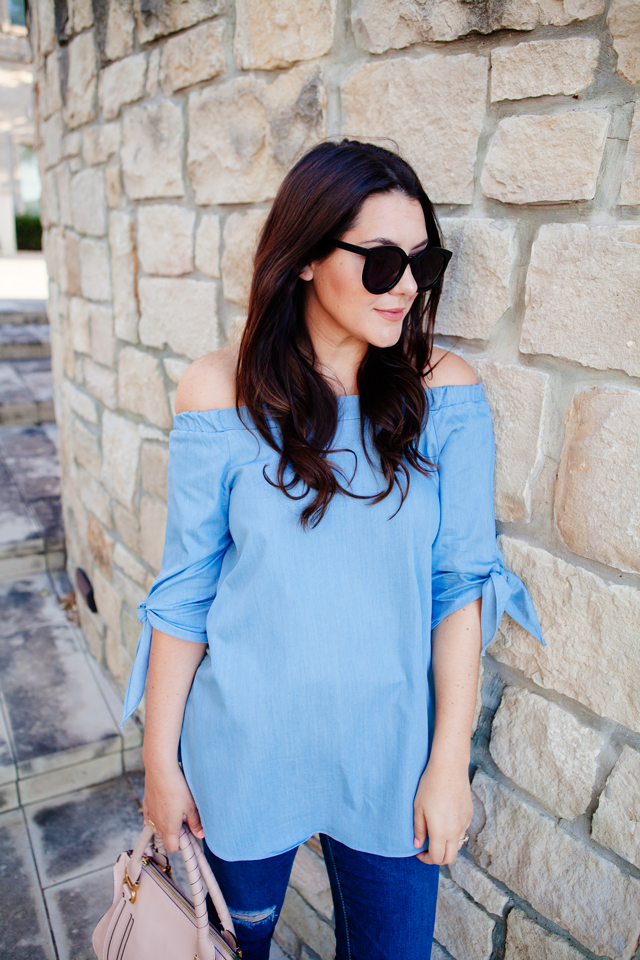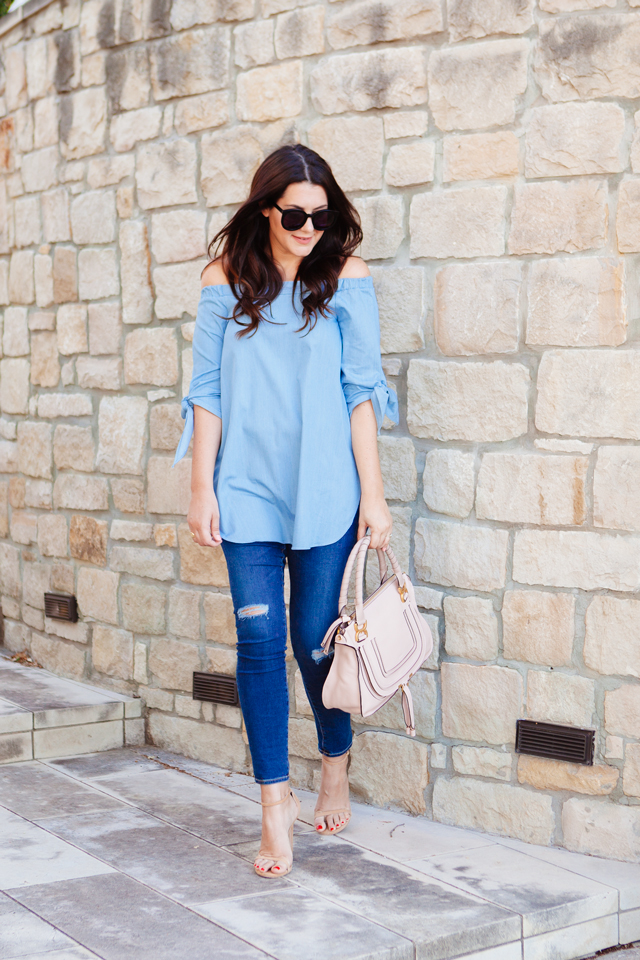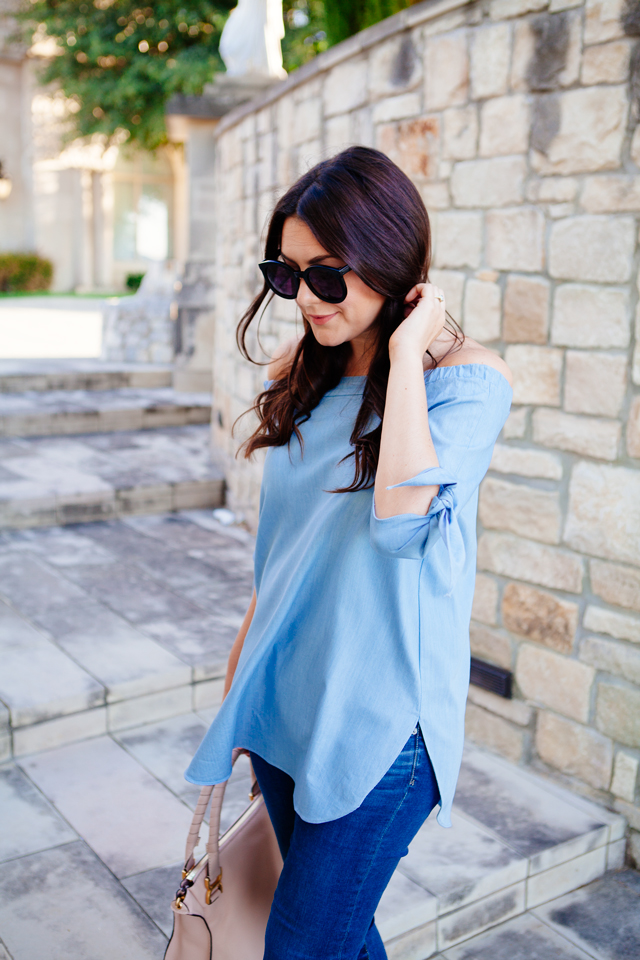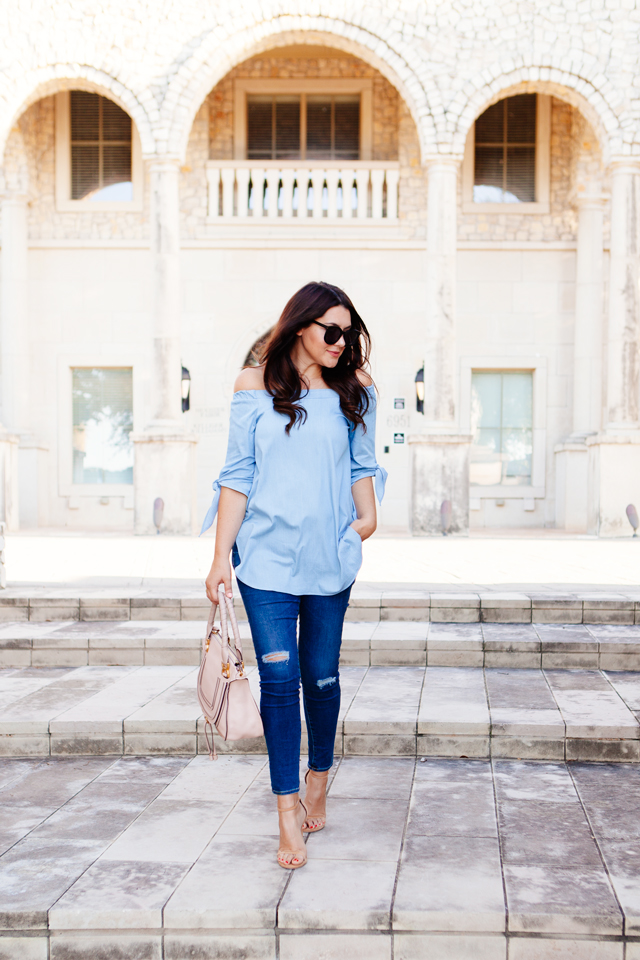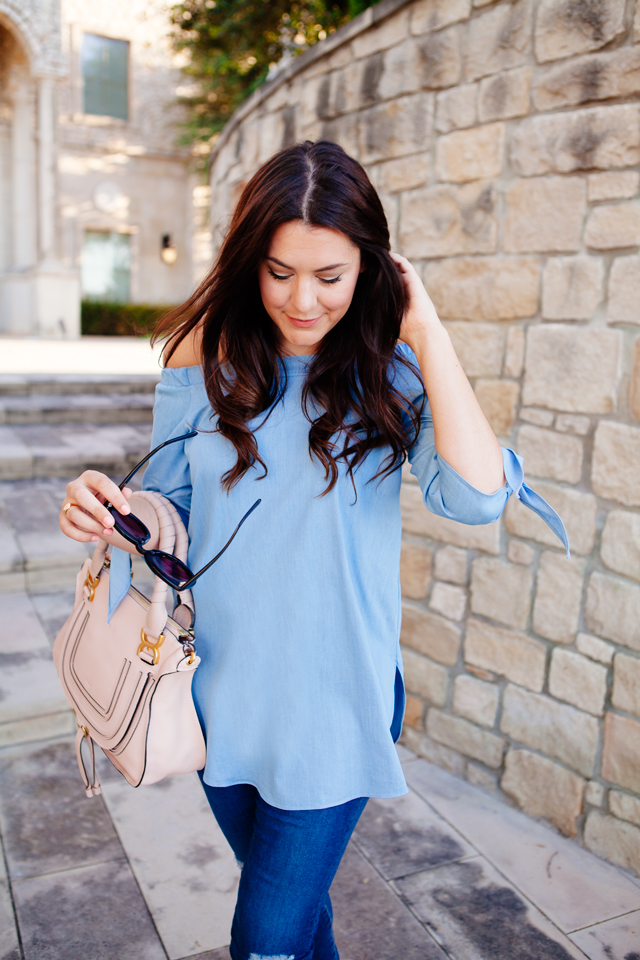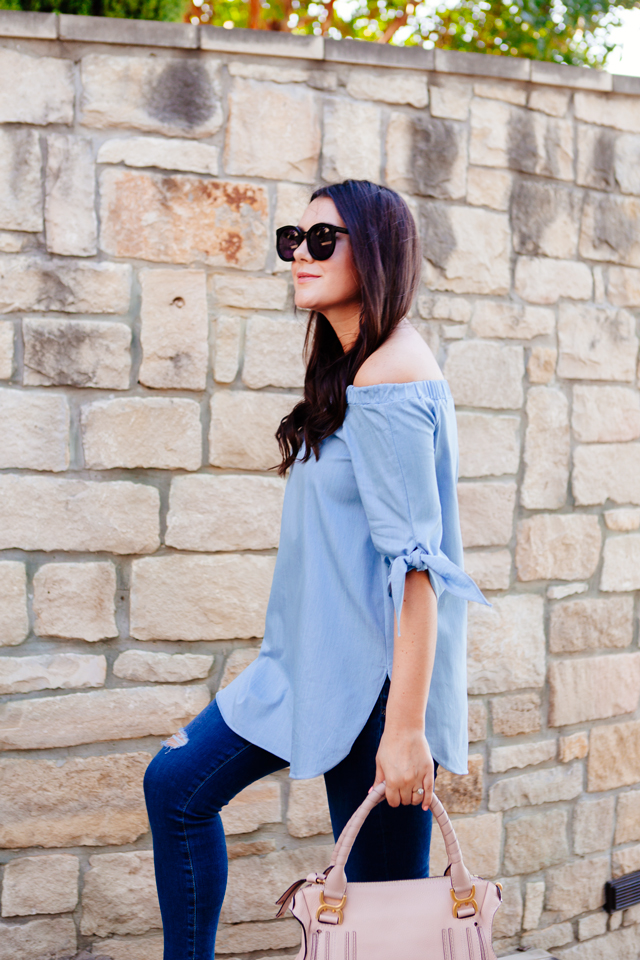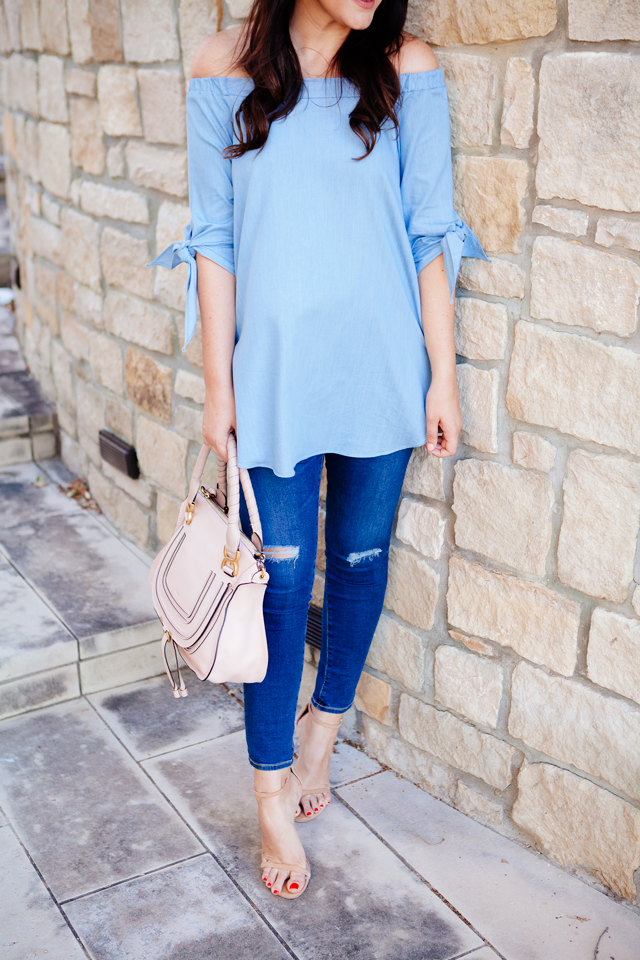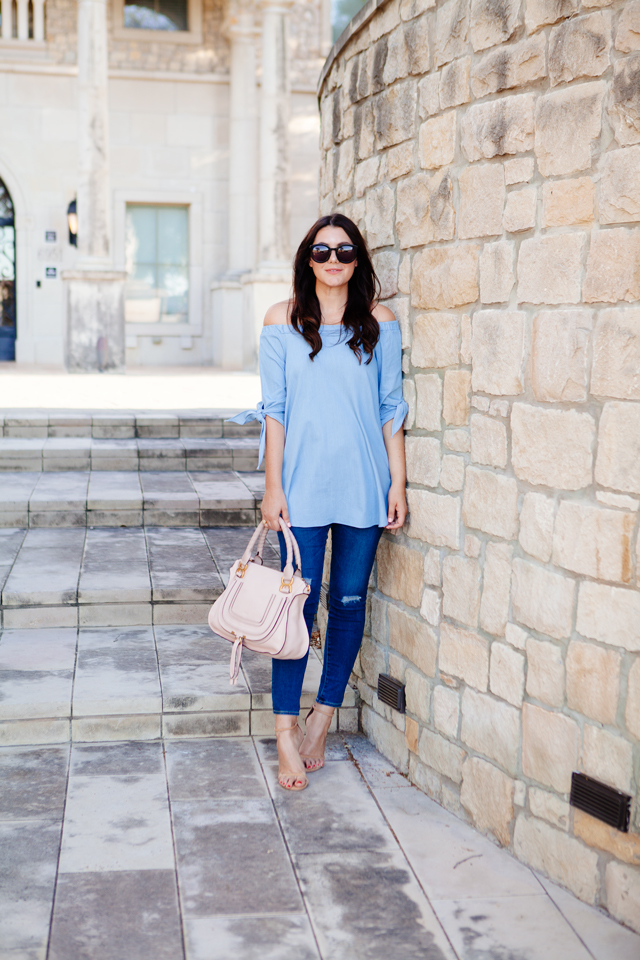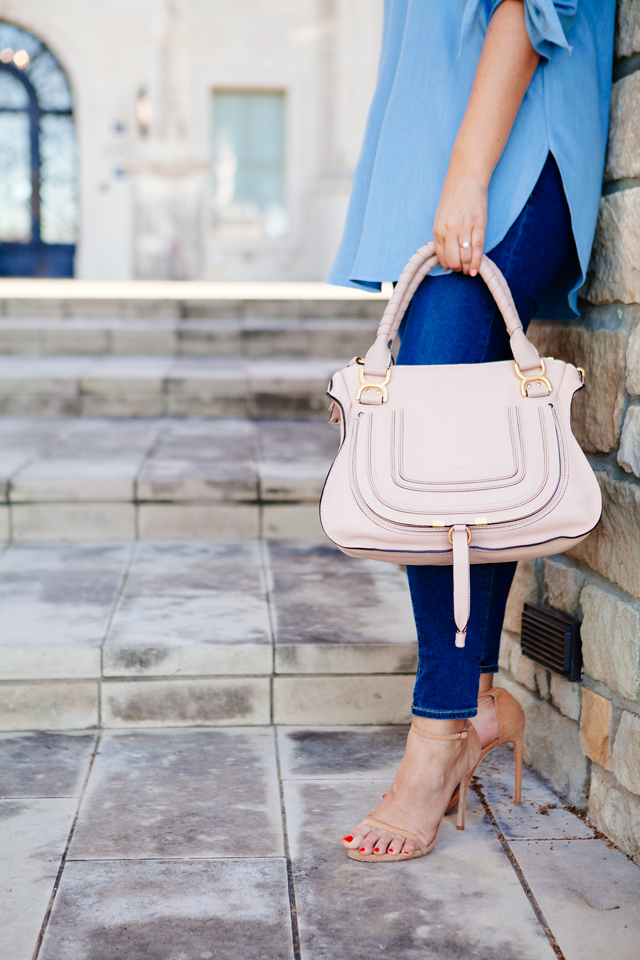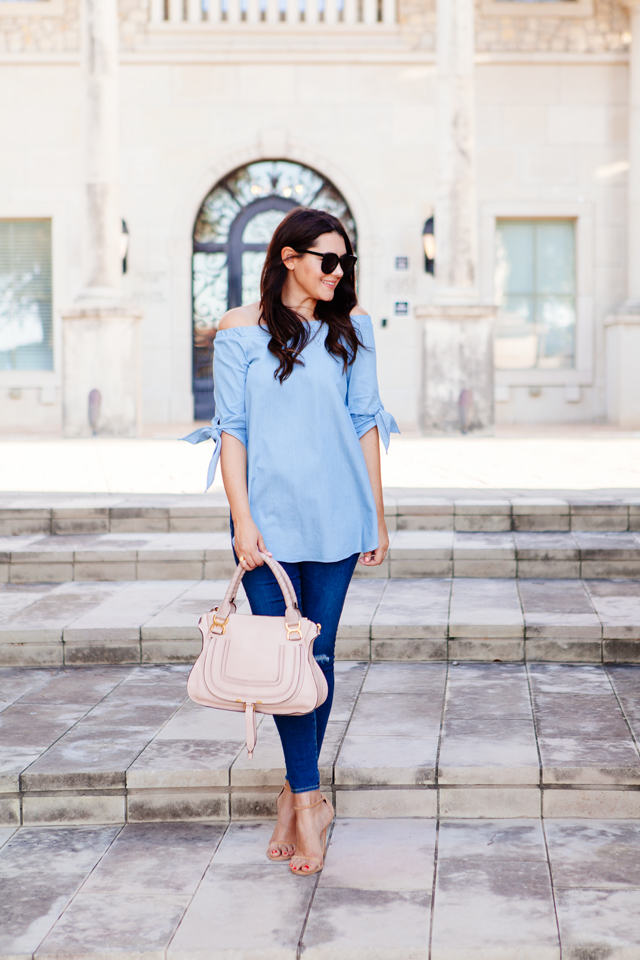 This time of year I start to miss wearing denim because of the heat, so I like to reblliously sneak it in here and there. Usually on date nights or days that I'm running around and I know the A/C will be on full blast wherever I go. And this off the shoulder tunic works best with denim, since it's a bit longer than my usually off the shoulder tops. That's what I love most about it actually –the tunic like length. It makes this top so comfortable and easy to wear during the day or for night. I'm always a fan of double duty tops — ones that work with white denim or distressed, tops that go from day to night. It's like this chambray tunic is working overtime  just for me.
This has been the summer of off the shoulder tops. I just can't get enough of them; they are my go-to top for weekdays, weekend, wherever. So I've pulled a few of my favorite ones from Chicwish, most of them under $50! I love this red ruffle off the shoulder and kind of wish I had it already in my closet for my trip to California next week. I'm ready for teleportation shipping to be a thing. Maybe 2017 will make that happen. Until then, I should stop procrasti-shopping. We'll see which happens first.
A few of my favorites here!

This post was brought to you in collaboration with Chicwish! Thank you for supporting the brands that support this blog!