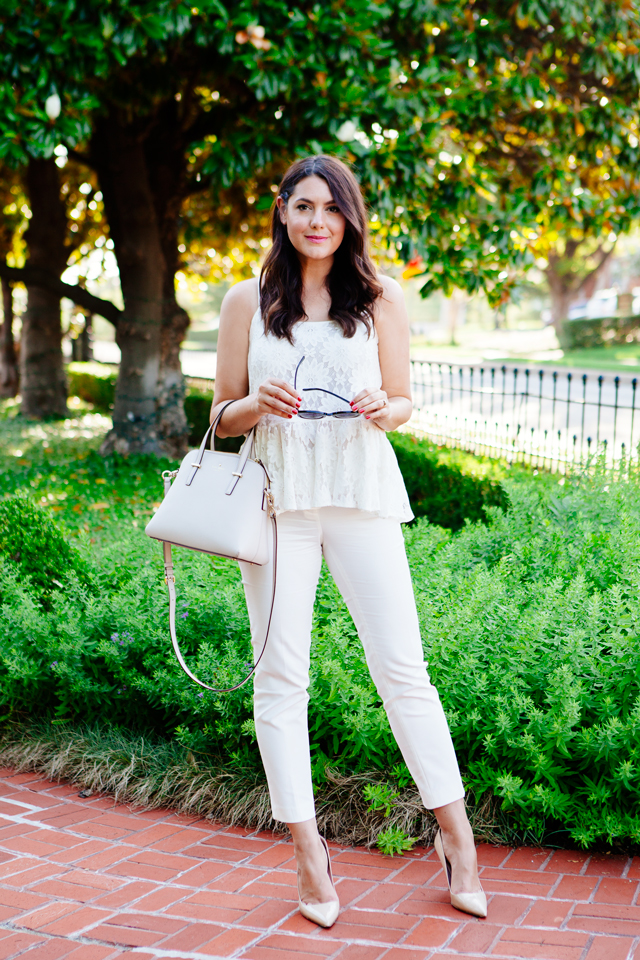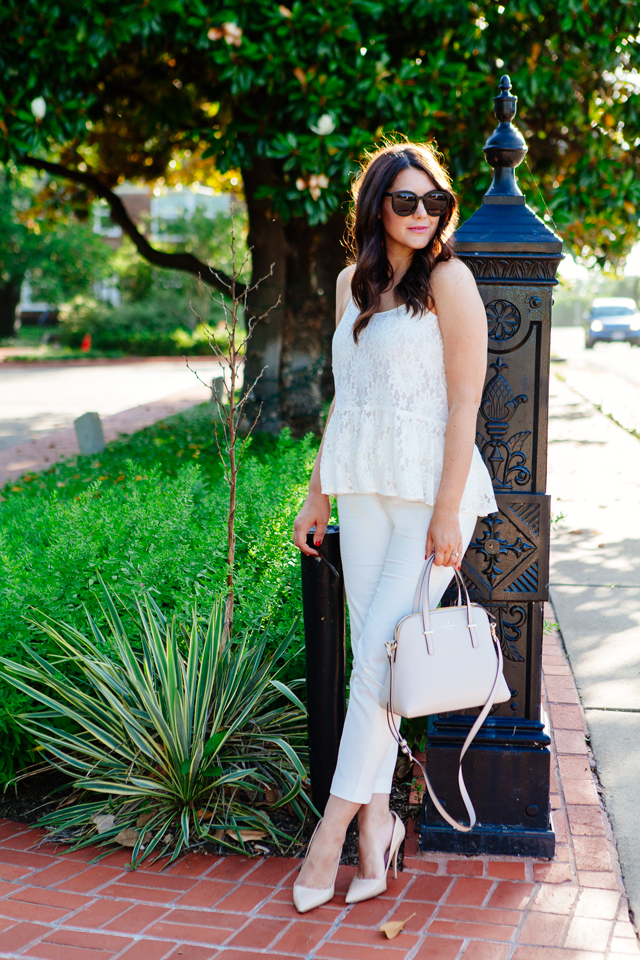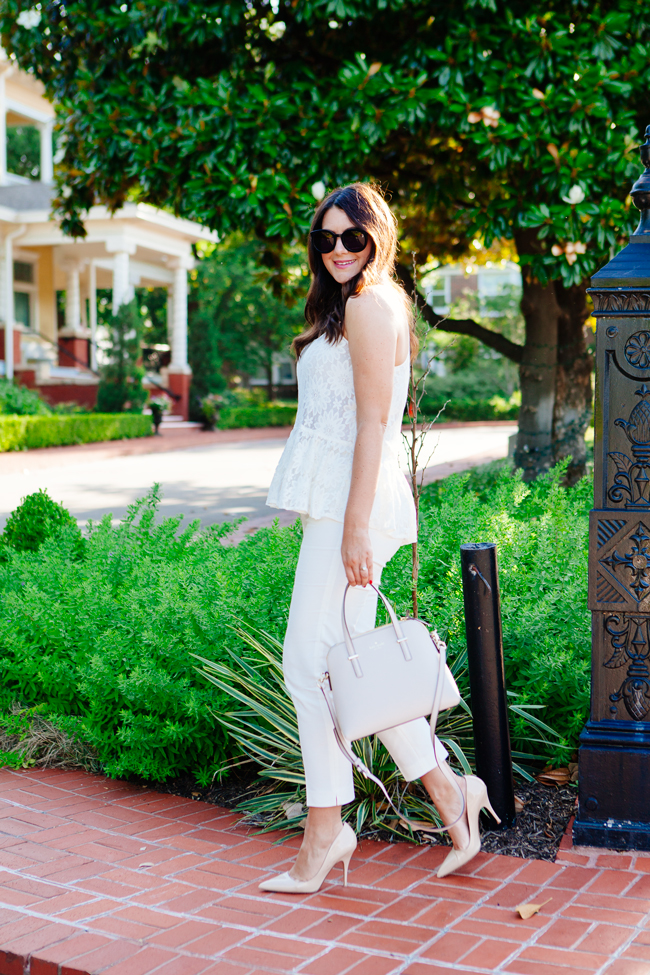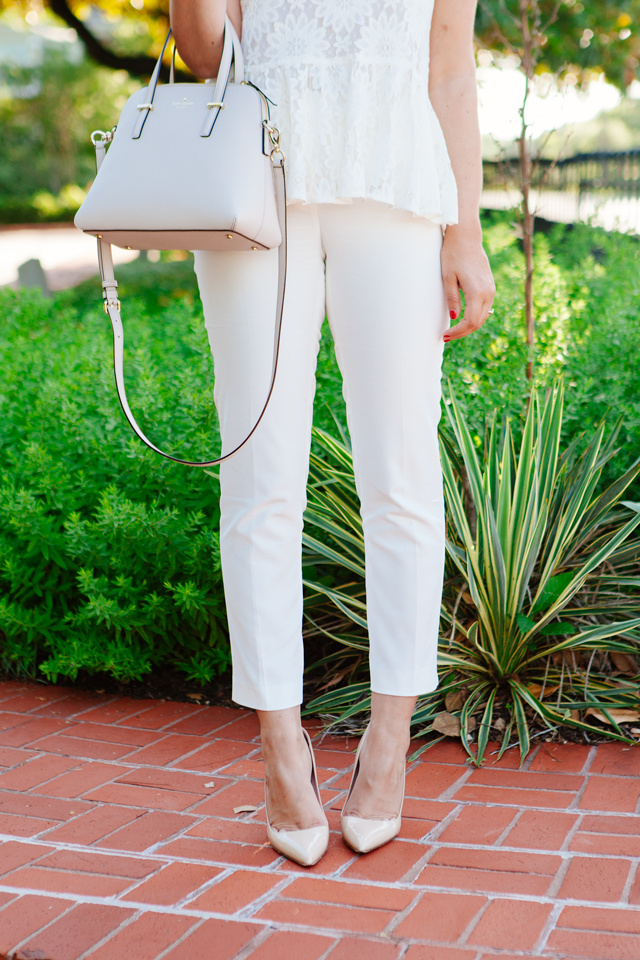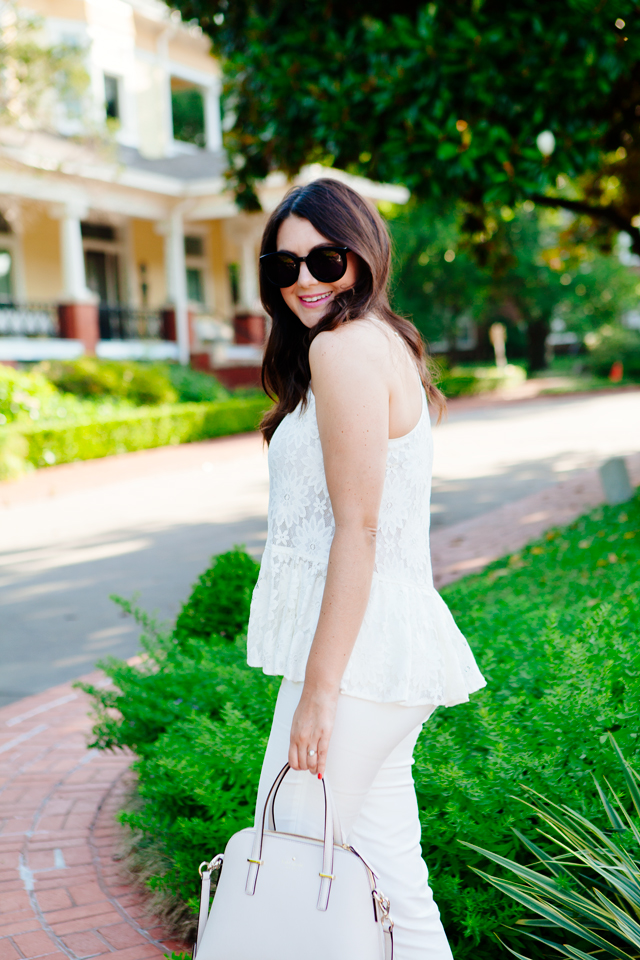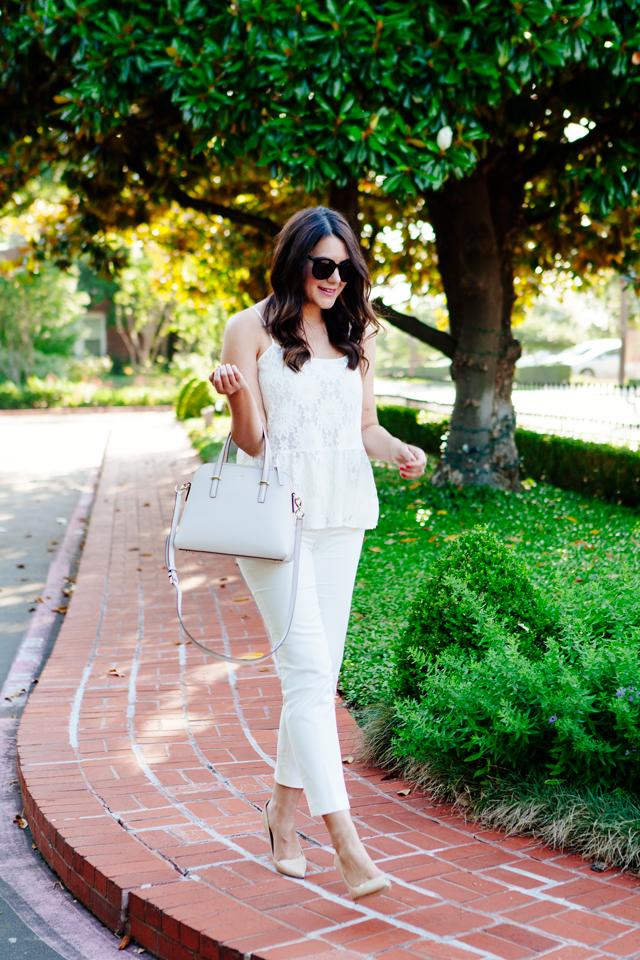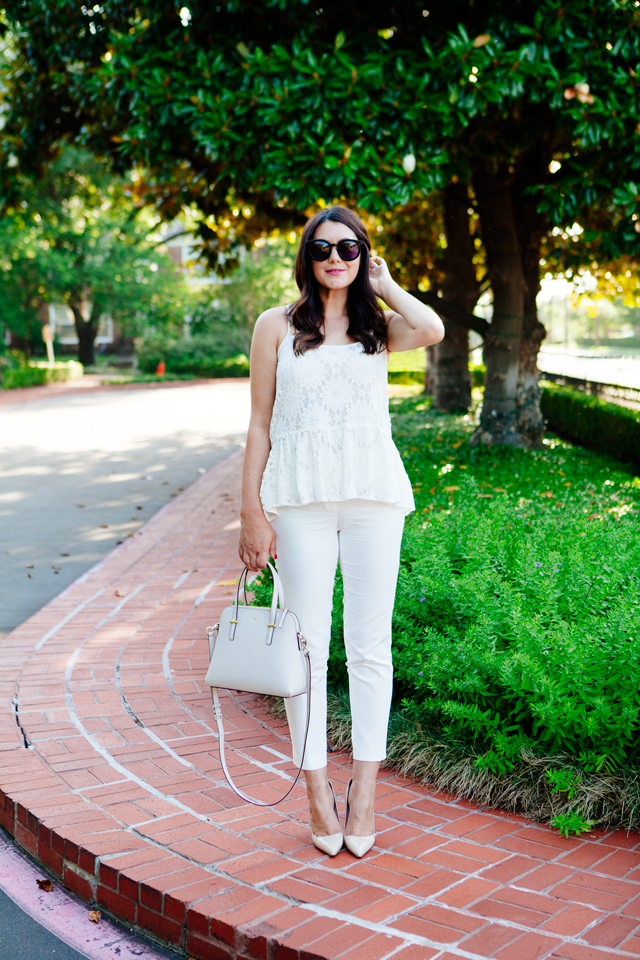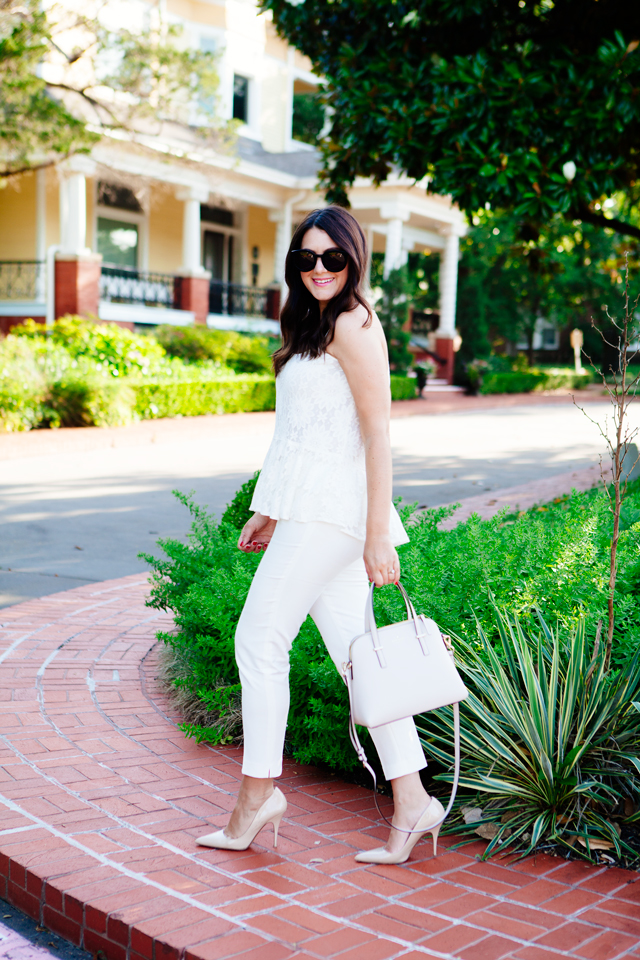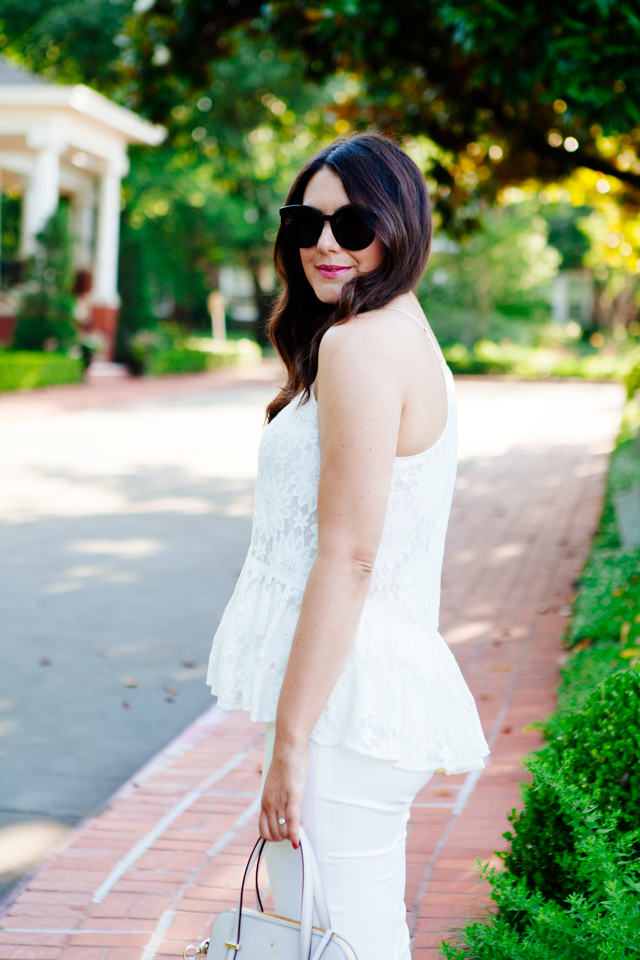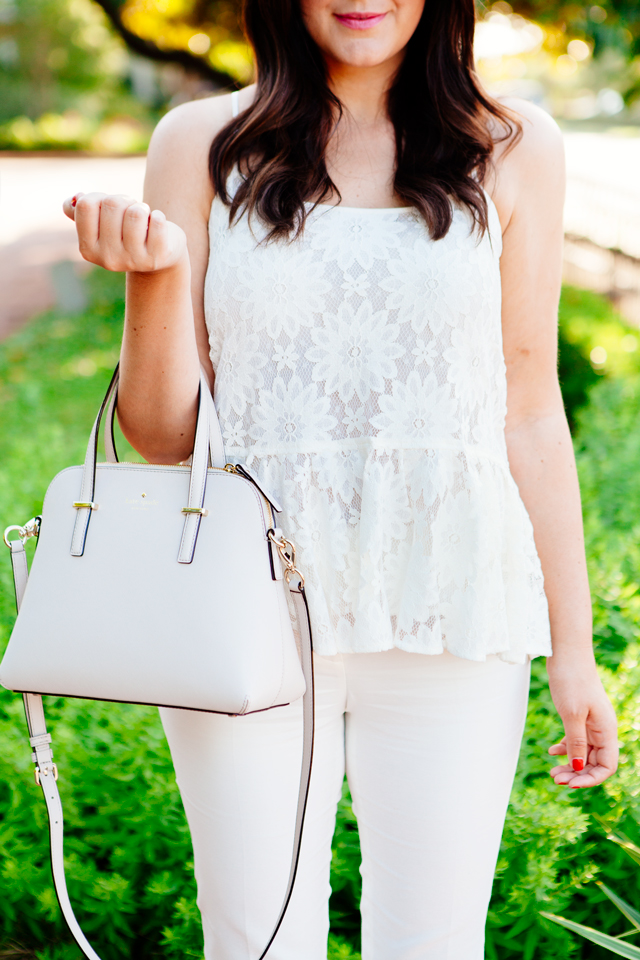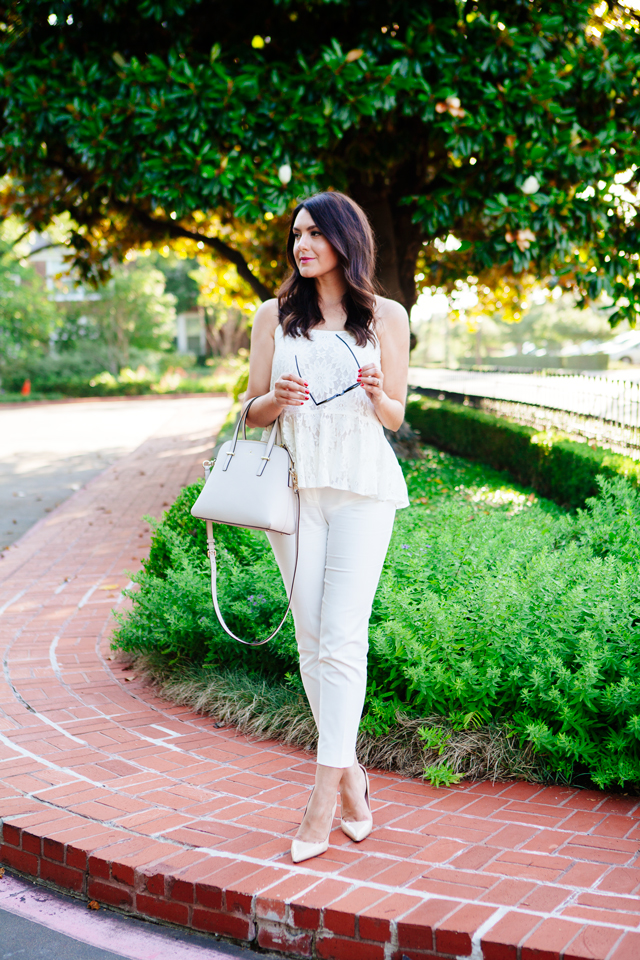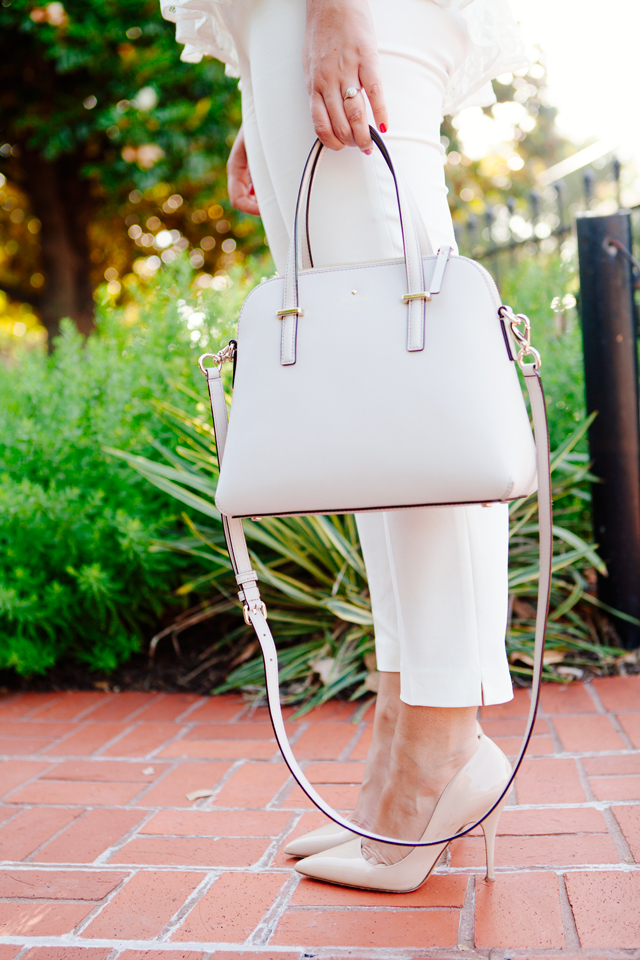 As much as I love vacation and vacation style, I was happy to get back to my closet and favorite things. This top from Macy's was on the short list of things I wanted to wear when I got back home. I love an all white outfit especially in the summer. It's so clean and classic, so perfect for summer months. It also makes the tiny bit of tan I got from the beach pop, which I am not mad about. Just stay away from watermelons, okay? In fact, let's just stay far away from stain inducing foods and we will all be fine in white.
I just love a white trouser in the summer. While white jeans are always a staple, I feel like this classic trouser is perfect to pair with simple tops or blouses for an effortless feel. And plus, if you're in the office this summer this look would work perfect for you. And you can just add this sweet little blazer and you've got yourself an outfit. If you're feeling the all white summer look, I've pulled a few of my favorite all white pieces from Macy's Cece by Cynthia Steffe collection (bonus — most are under $150!).

*Special thanks to Macy's for collaborating on this post!