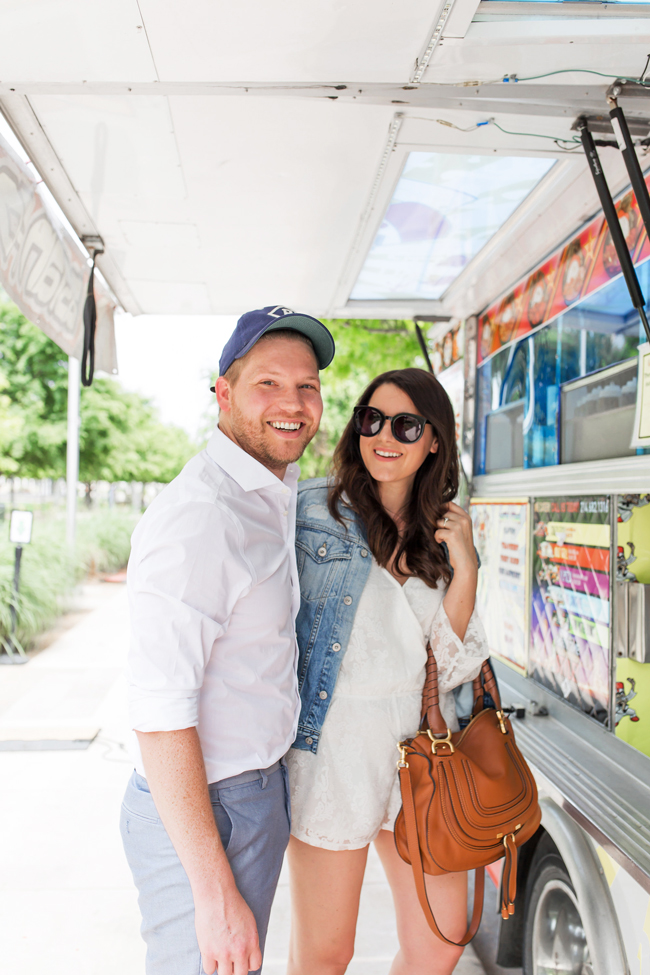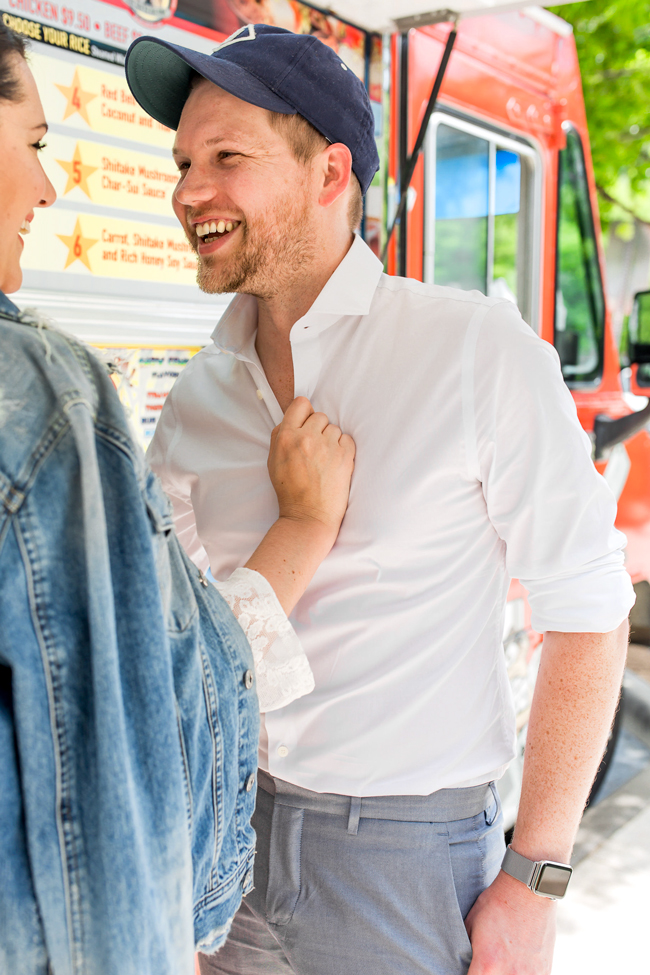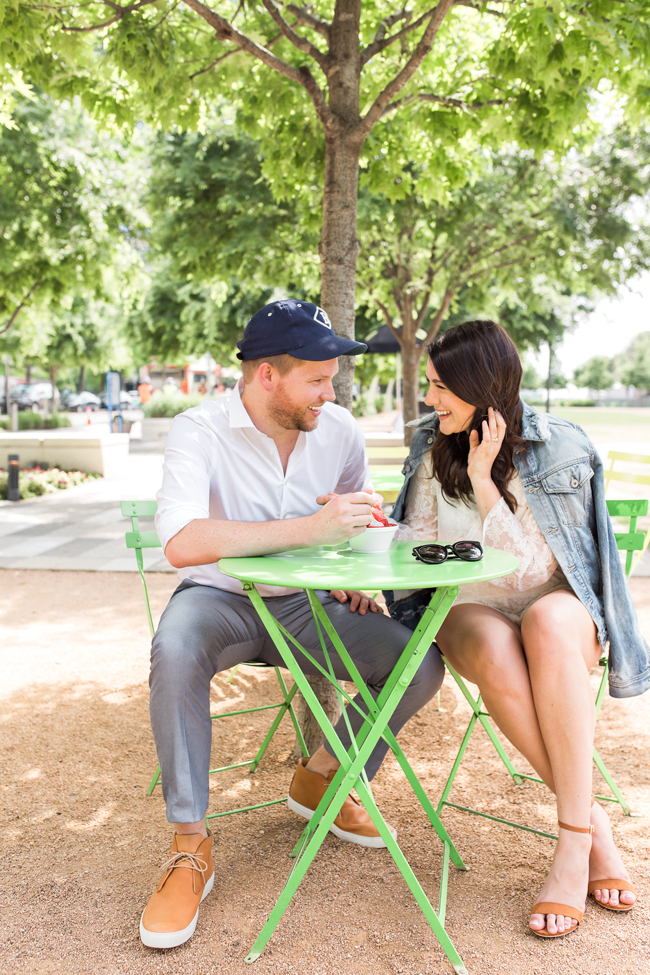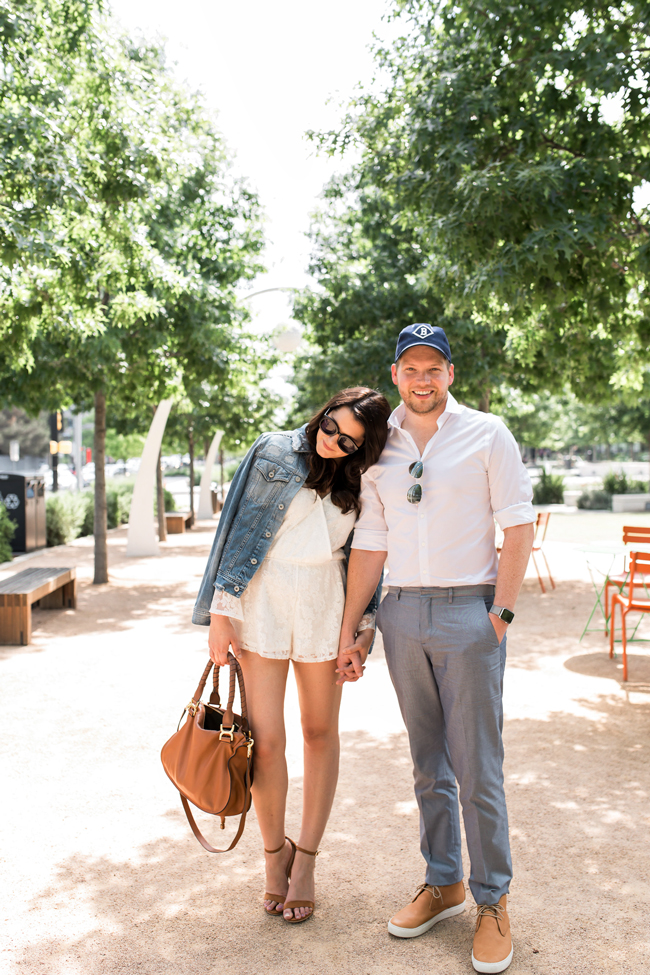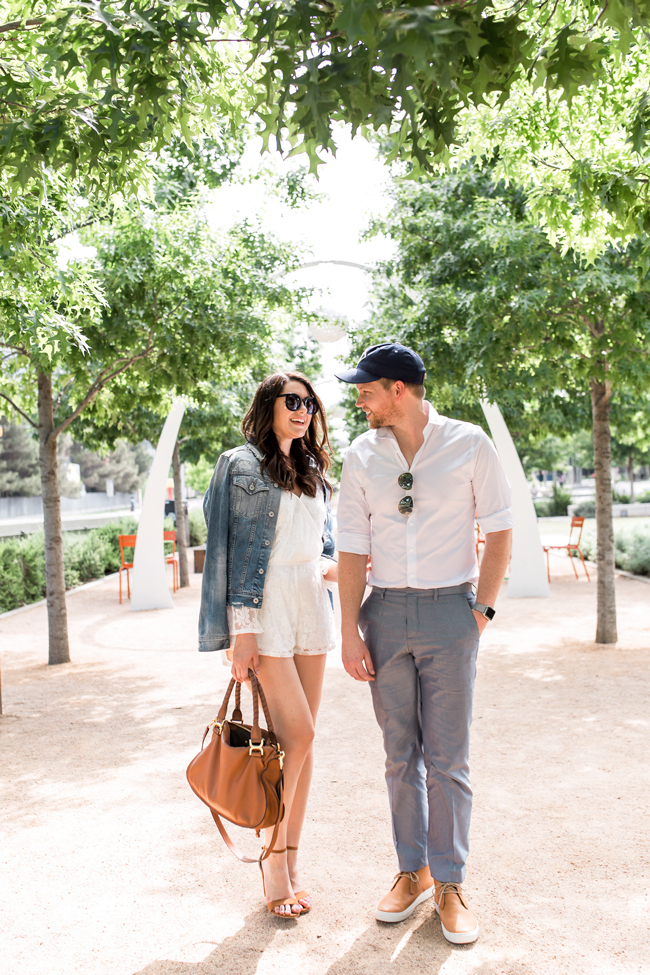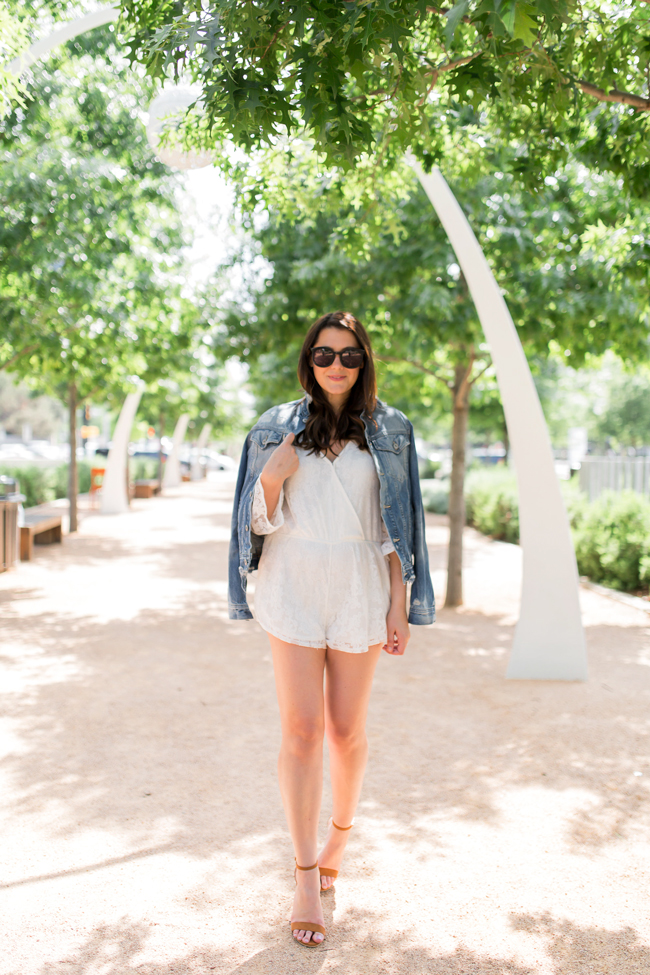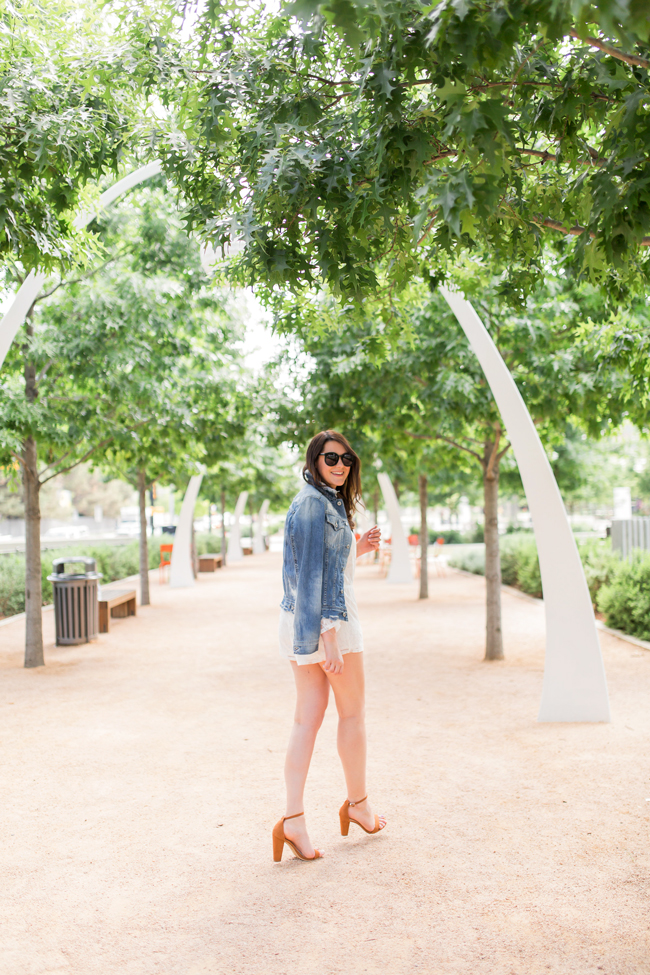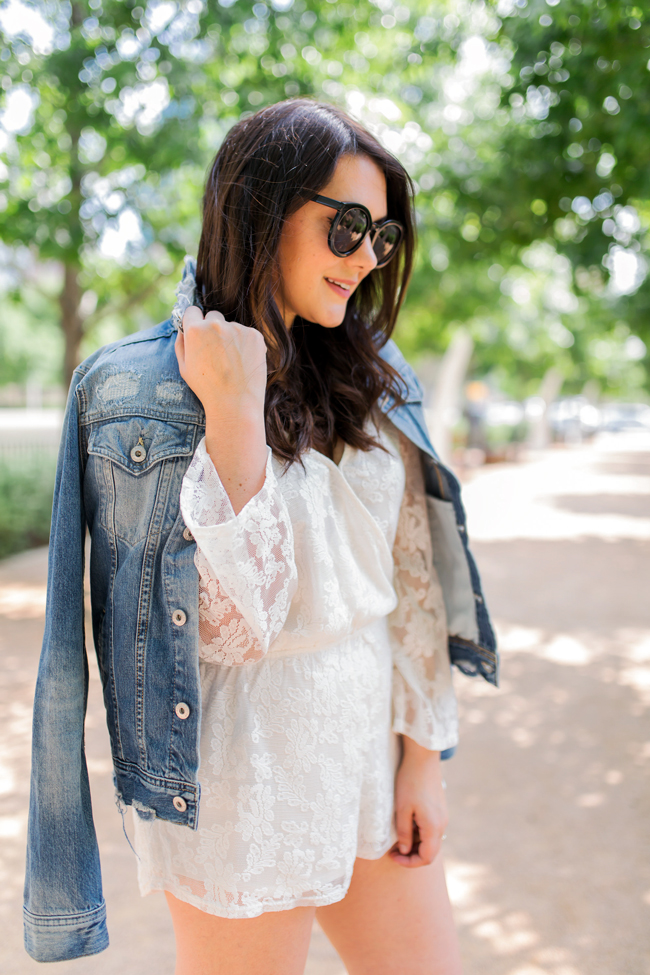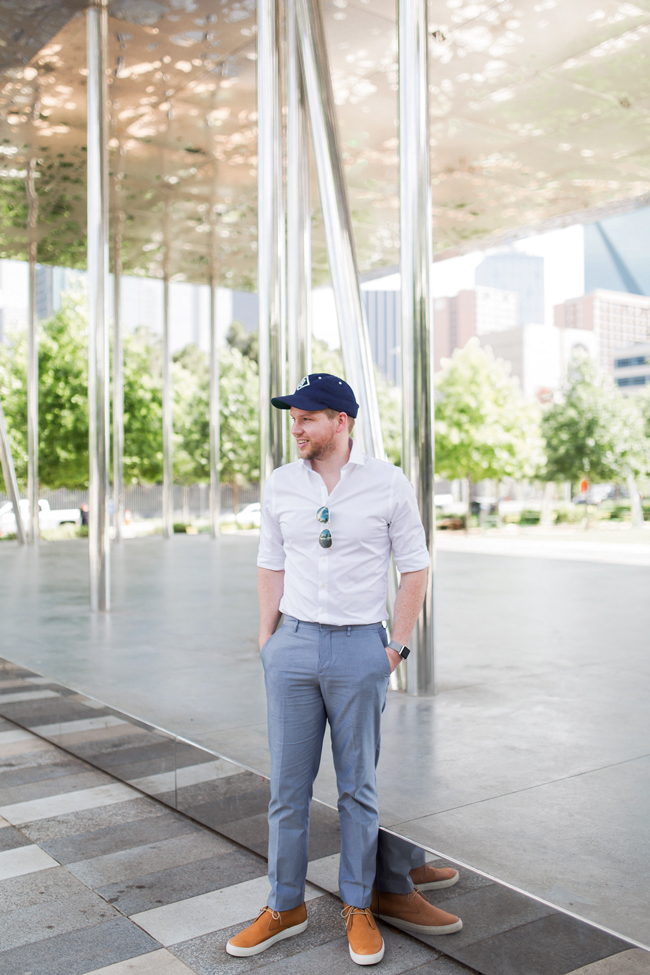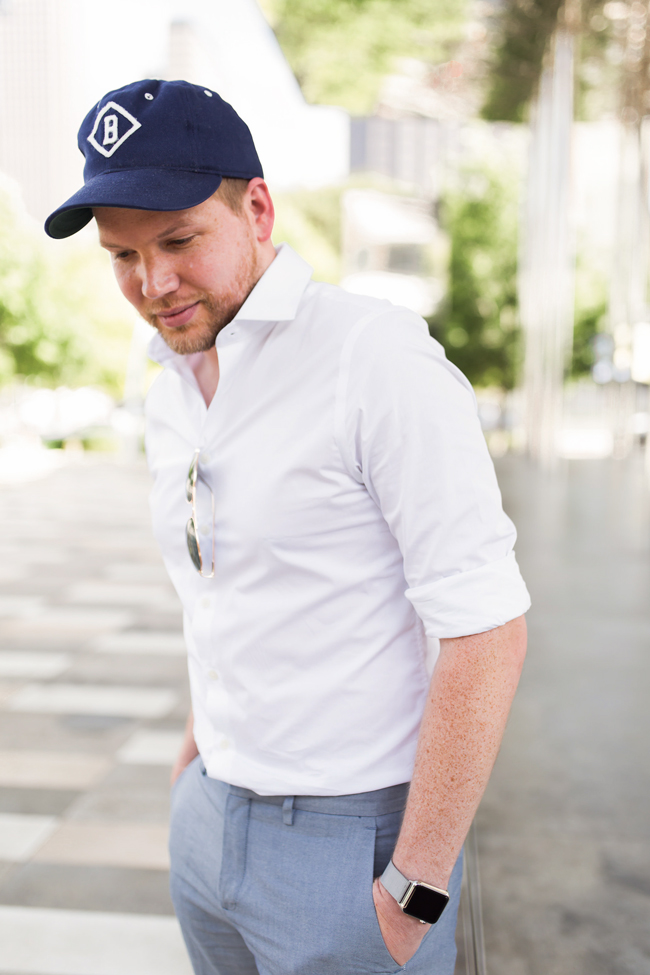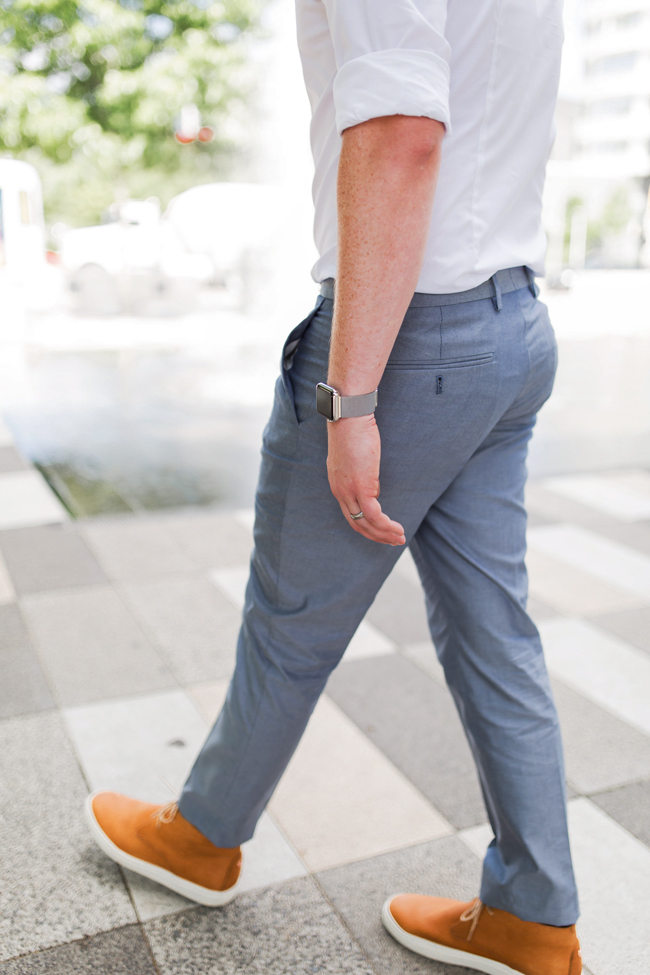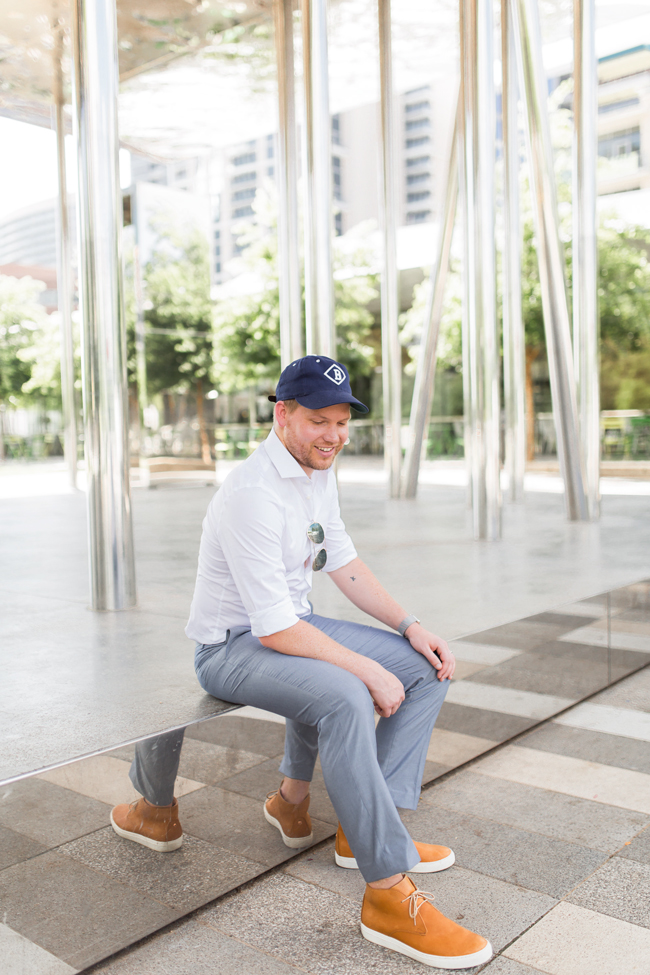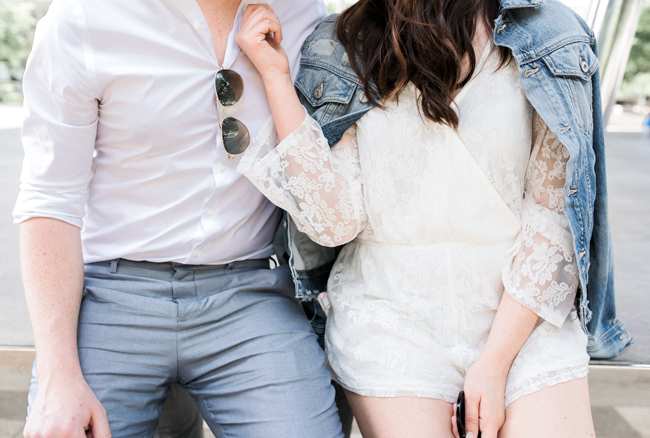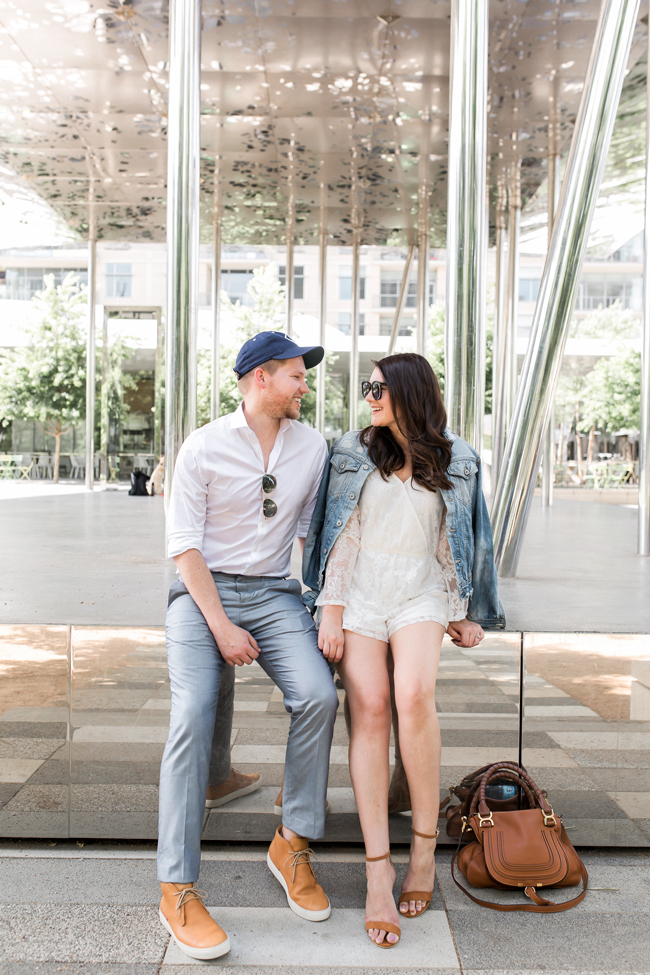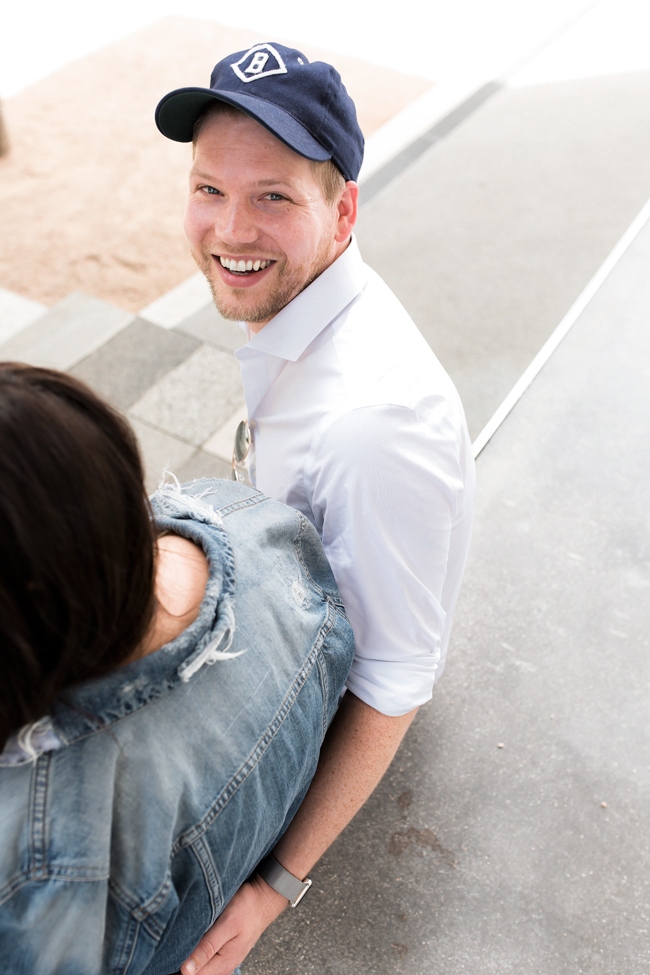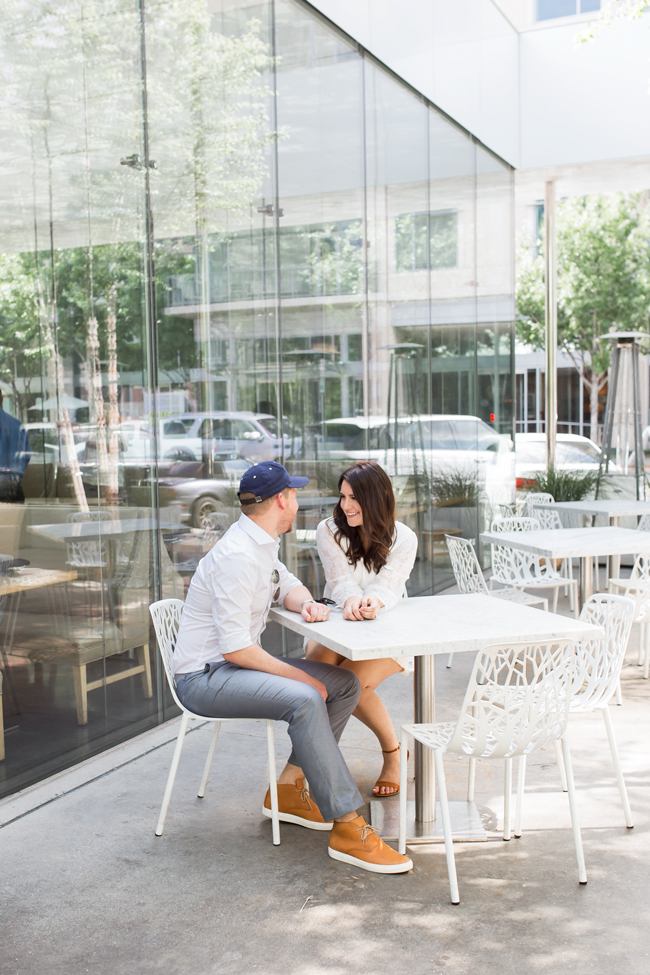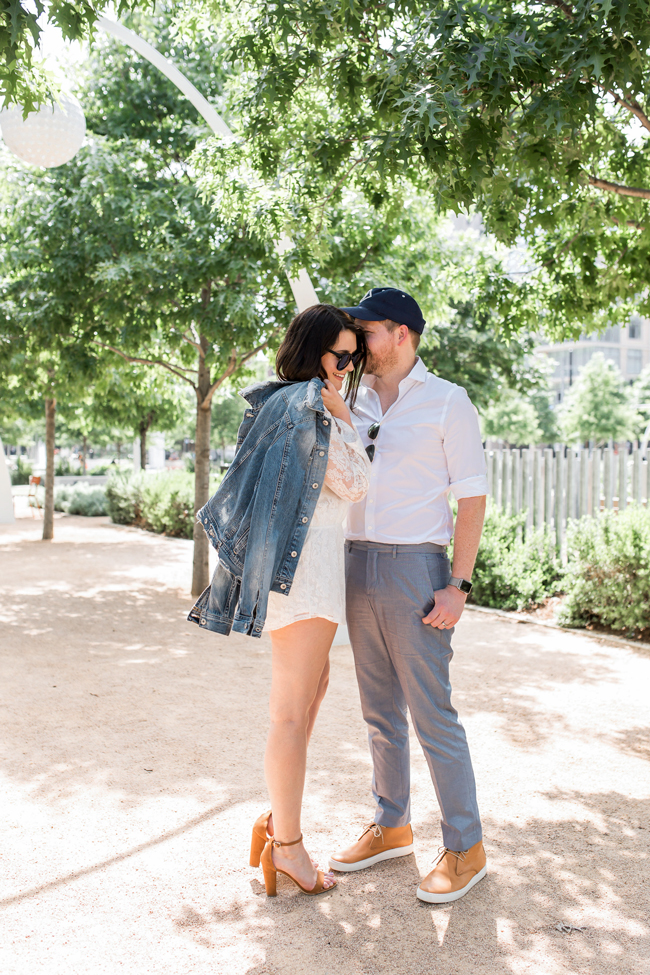 I think because we don't have kids yet, one would probably assume that every night is date night with us. But we've become such regulars at our burger bar down the street that it feels like a second home and I don't count cleaning the kitchen up after the dinner I cook as a date, so we try to be as intentional as we can to use our weekends for  a fun date night. One thing that I've been dying to try in Dallas were the food trucks at Klyde Warren Park. Because again, there is nothing more romantic to me than not having to clean my own kitchen.
So this is how pre-date night typically goes: I get dressed because I will use any excuse outside of breathing to wear heels somewhere and then my husband will take one look at me and say "I should change, shouldn't I?" I can tell now; the pressure is on. I tell him that I don't care what he wears, I just like to dress up. But he feels bad if I'm in heels and he is in sneaks. But I'd like to tell you that after years of my heels and his sneaks, my husband has conquered the new casual. It's not your regular jeans and sneaks but it's not a suit and tie. It's something in between and it's adorable. There is nothing like a nice button down and easy trousers can just make a girls head turn. Throw in a snow cone and I'll be yours forever.
I don't feature my husband near enough but this kid has style. And the best part is it's always classic and pulled together. This white button down from Express fit like a charm,  and his chambray trousers are a new classic for spring. Add a jacket for the office, put on the cap for happy hour and weekends.
Fact: Date nights can be dressy or casual or somewhere in between. I'll always take the dressy, he can take the casual.