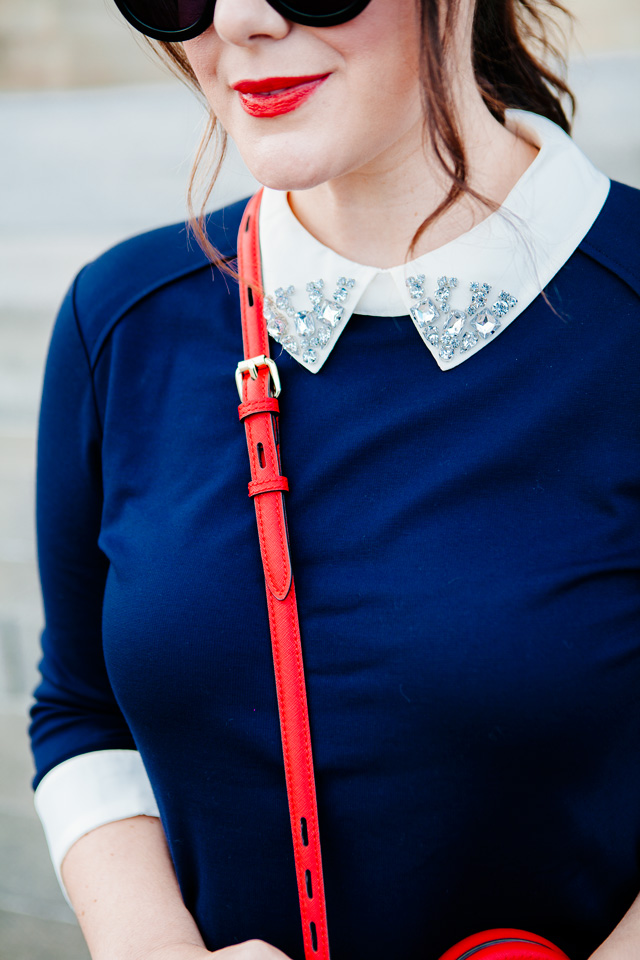 Yesterday I was reminded that next week is Thanksgiving here in the states. This should excite me — as this is my favorite holiday ever — but instead it sent me into my annual holiday tailspin. We never know when it's going to happen, we just know it will. This is where I immediately start crying like a mad woman and spouting out a random to-do list because I remember all the things I need to accomplish in the following weeks as well as buying gifts, attending parties and generally not falling apart during this time of year because for some reason I am one big ball of emotion. (Does anyone else do this? This time of year makes me so soft. I blame the emotional holiday commercials — they are working people.) The holiday tailspin ended with my husband calmly telling me it's still just mid-November and that everything is fine. After I made him prove it with a physical calendar, I calmed down.
But on the upside of that sad paragraph above, the good news about the holidays (besides it being the best time of the year) are holiday dresses. I have started keeping my eyes out for the best ones and ended up
snagging this one
last week. As I get older, the less 'holiday' I want my outfit to scream but I still want a bit of sparkle. After all now through January 1st, is the season of shine. That's what I
loved about this dress
— the small but poignant embellishment at the collar. The perfect amount to wear now or later, it translates as holiday or not at all.
Holiday in disguise
—
I like it.
And while I was feeling early on getting my holiday dresses this year, yesterday made me realize that I was just on time.
Shop the Post
________________________________
_____________________________

JavaScript is currently disabled in this browser. Reactivate it to view this content.