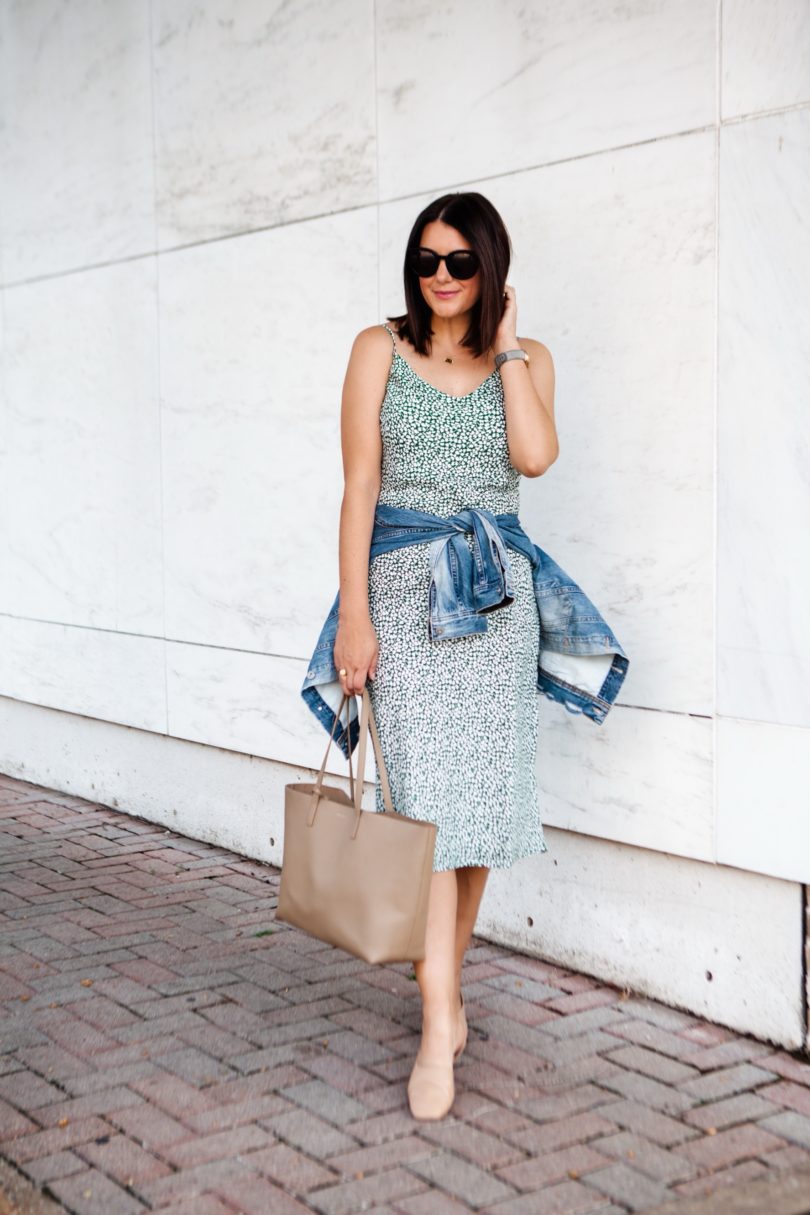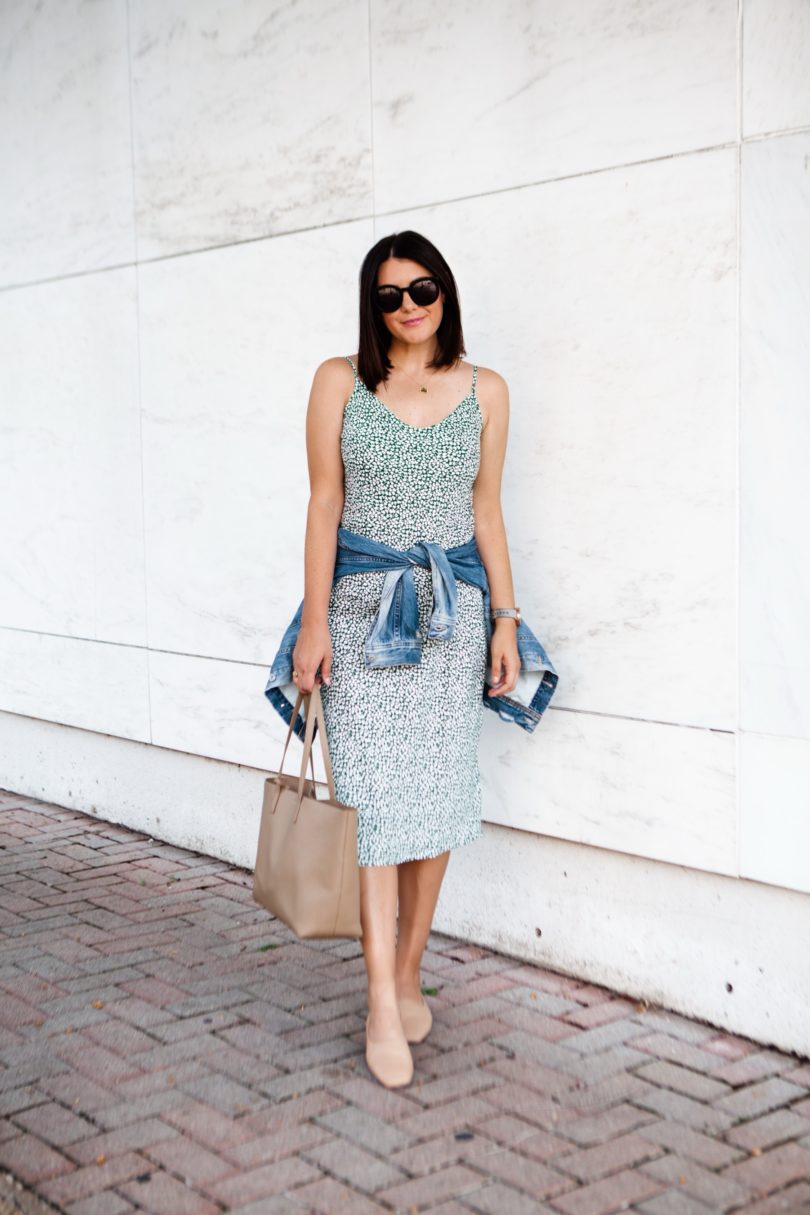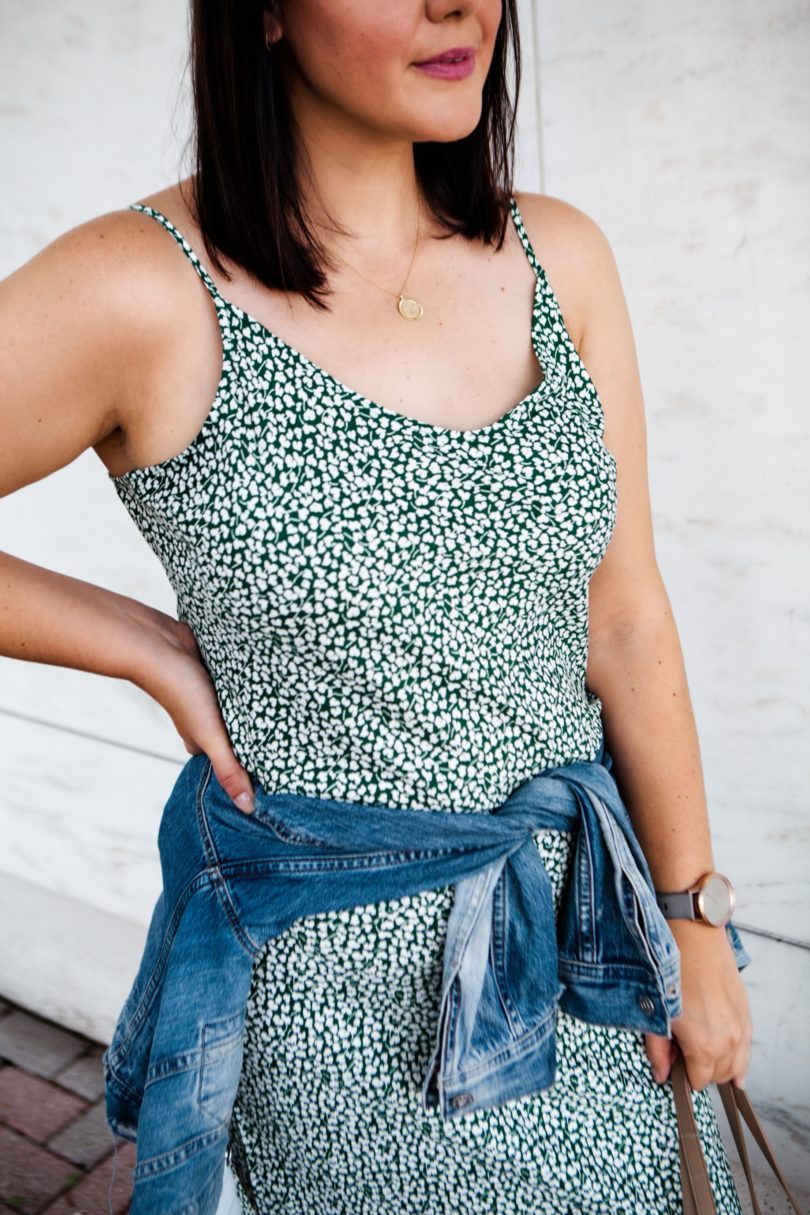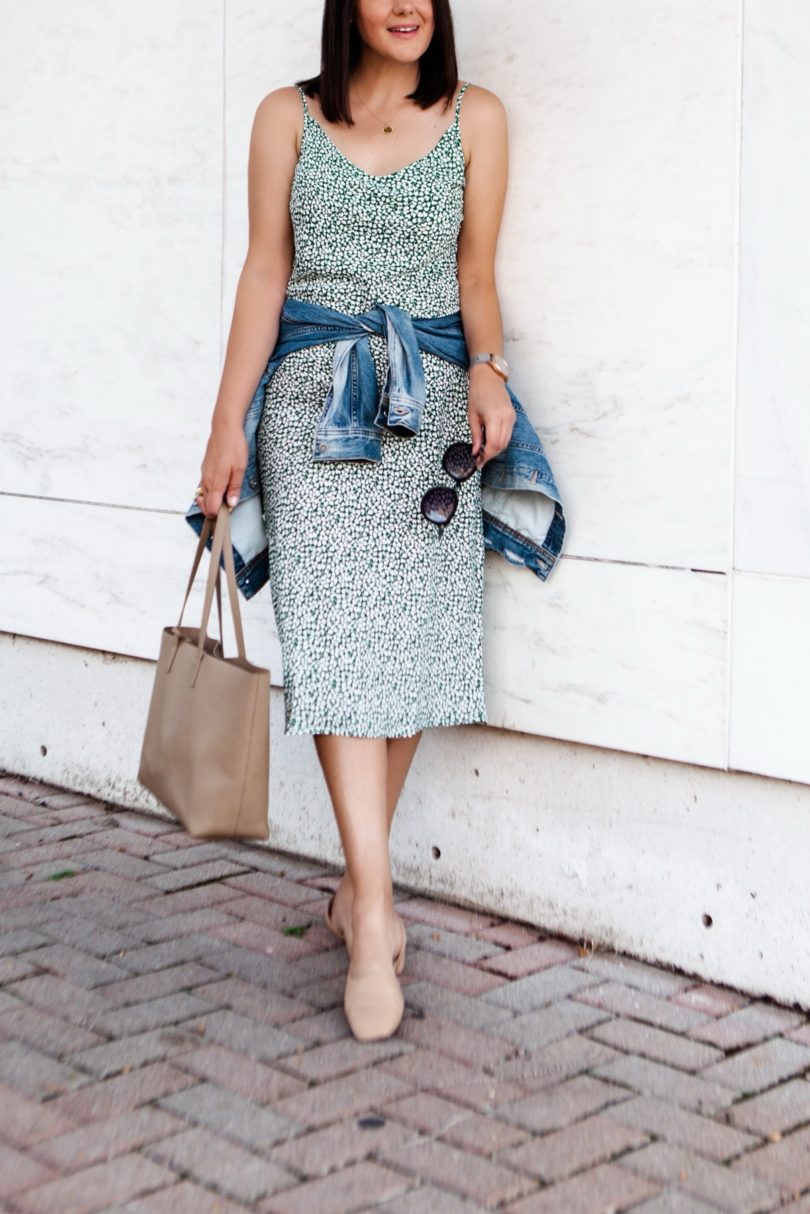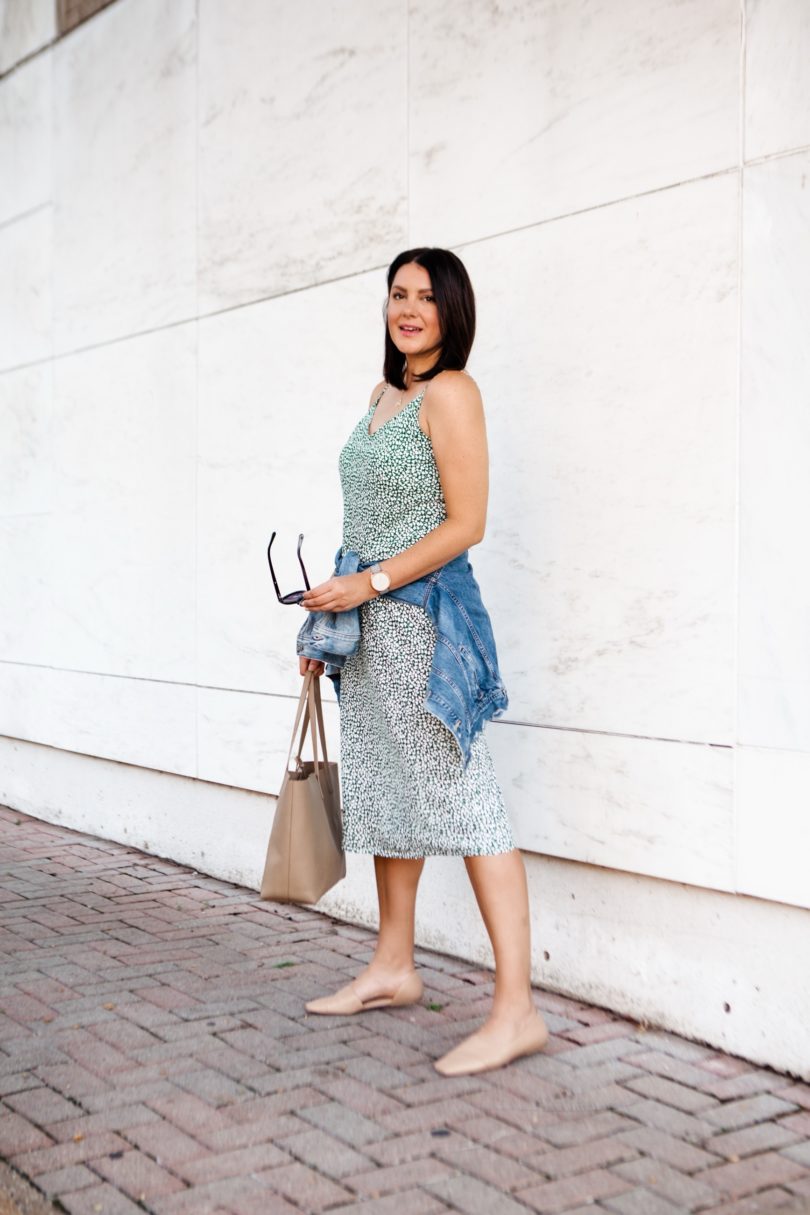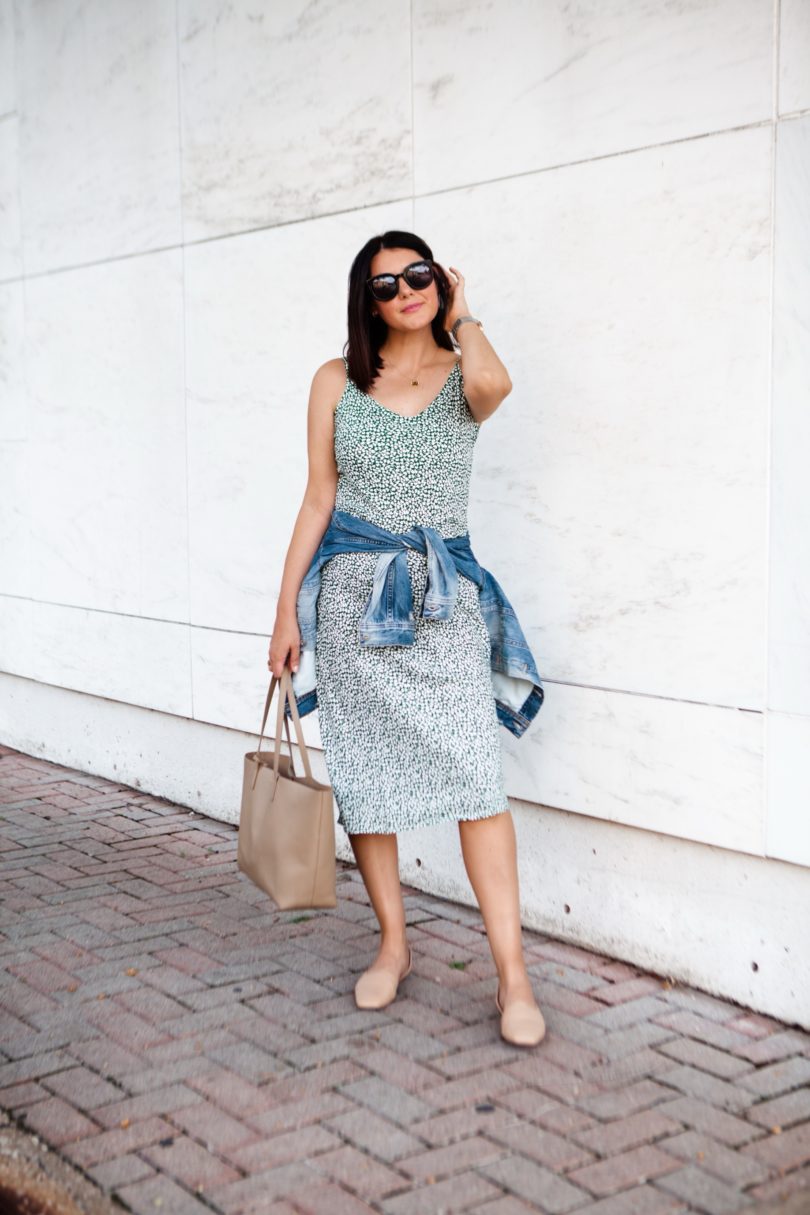 This dress is not Reformation. Can you believe? It could easily be mistaken for any Reformation dress which is lucky for me because I love Reformation dresses. But they are definitely an intentional purchase for me — like I need somewhere to go for a $250 dress; an event, a wedding, a something, anything. Since my list of places to go has been significantly reduced to grocery stores, drive thrus and Target, I'm not needing an event dress. Although I have found myself getting up and dressed like normal which really feels a lot better than all day sweats, I hate to admit. So when I found this dress that needs NO event (or introduction for that matter), I was so excited. I found this beauty on Amazon (it's their brand, too) and thought well that is just perfect for an everyday dress. And it's under $30. AND I didn't have to size up 2x like I do in Reformation just to get the chest to fit. It's a dream situation, really.
I am in the large of this dress and it fits true to size. I could have done a medium but it would have been tighter on my hips and I hate that for me. There is plenty of room in the chest and the hips with a size up! If you are more straight figured, then go ahead and stay TTS. If you've got some curve to you, size up one so that this dress let's you move and doesn't cling too terribly. (TMI but I'm wearing these under the dress to keep it smooth.)
It does look like this dress is going fast, but there are other patterns / colors as well! Find it here.
Also, shoutout to my denim jacket who by now has forgotten that it's real purpose to cover my arms. He hasn't been used in so long, the poor guy thinks he's a belt.