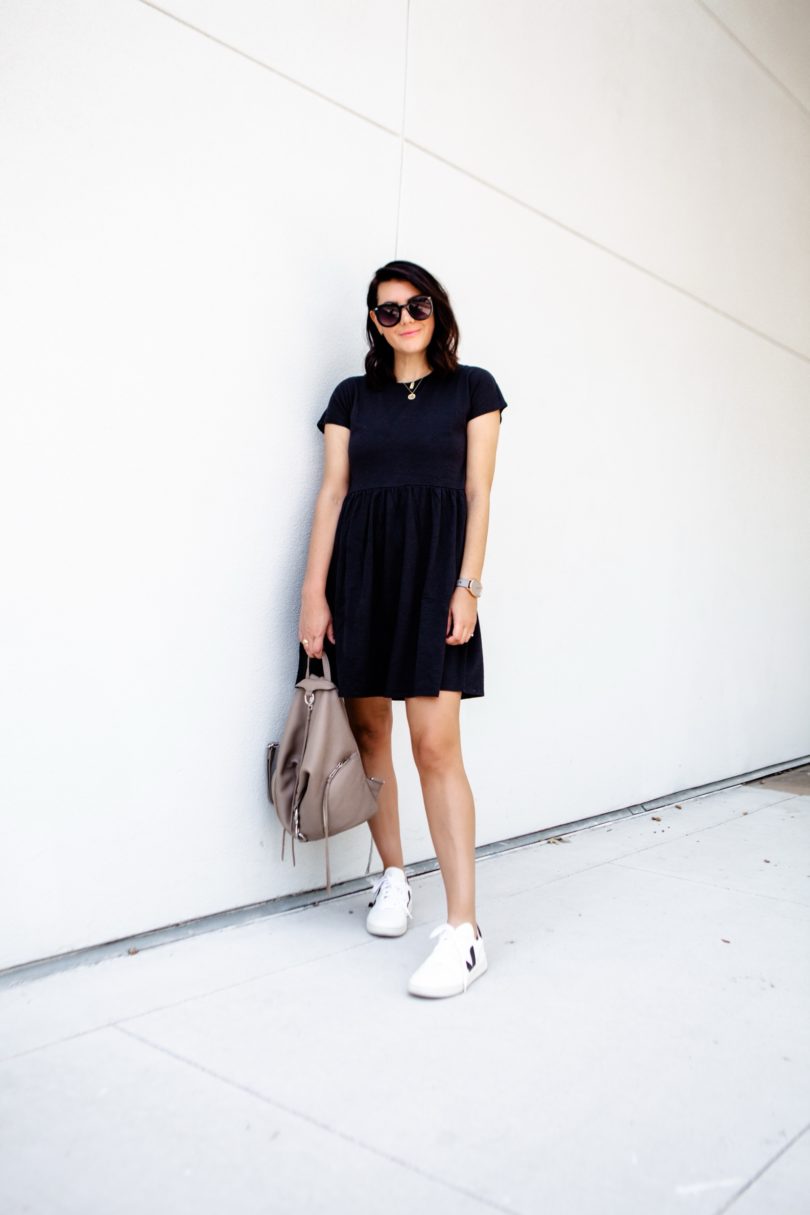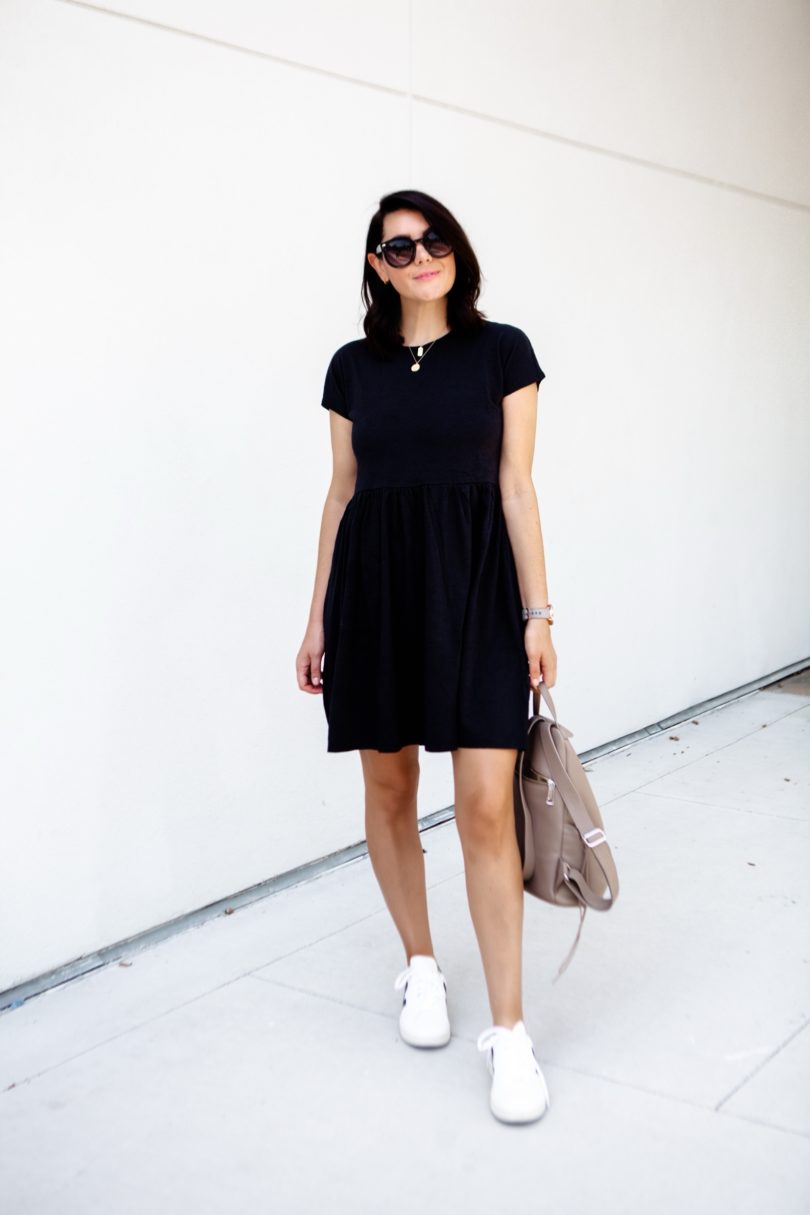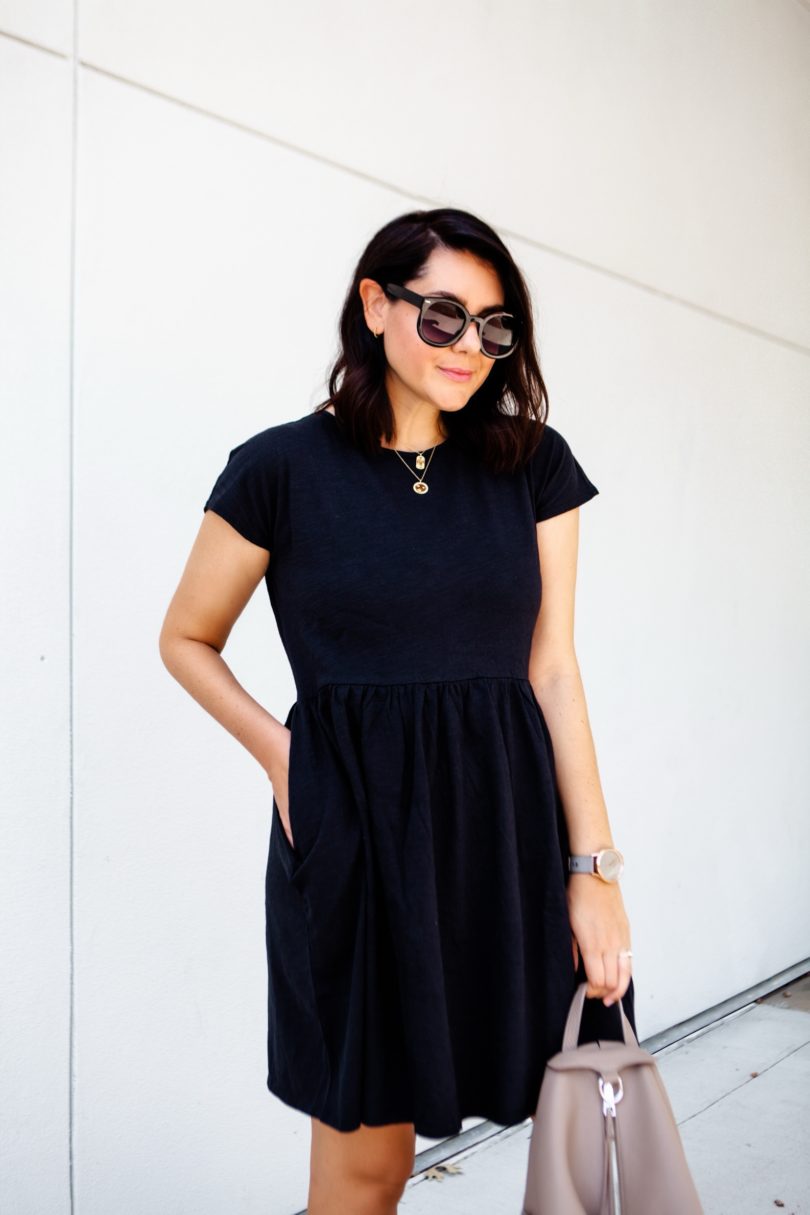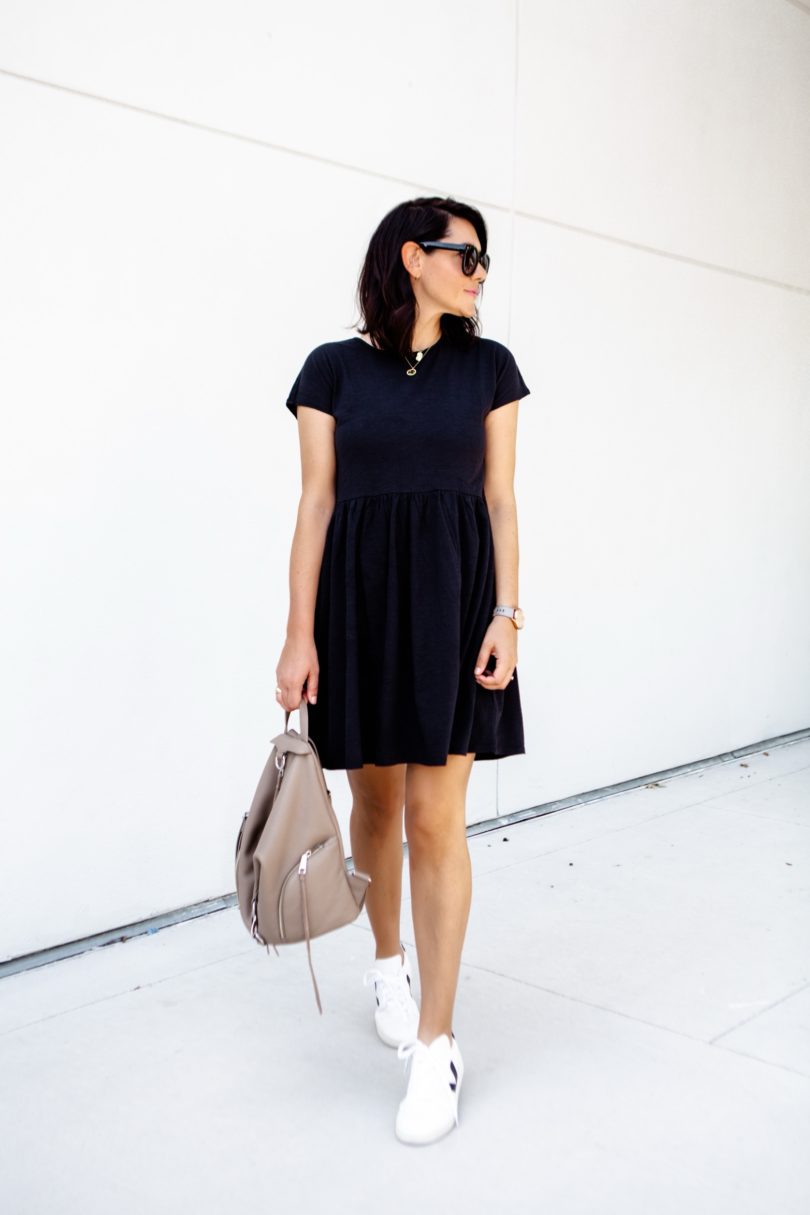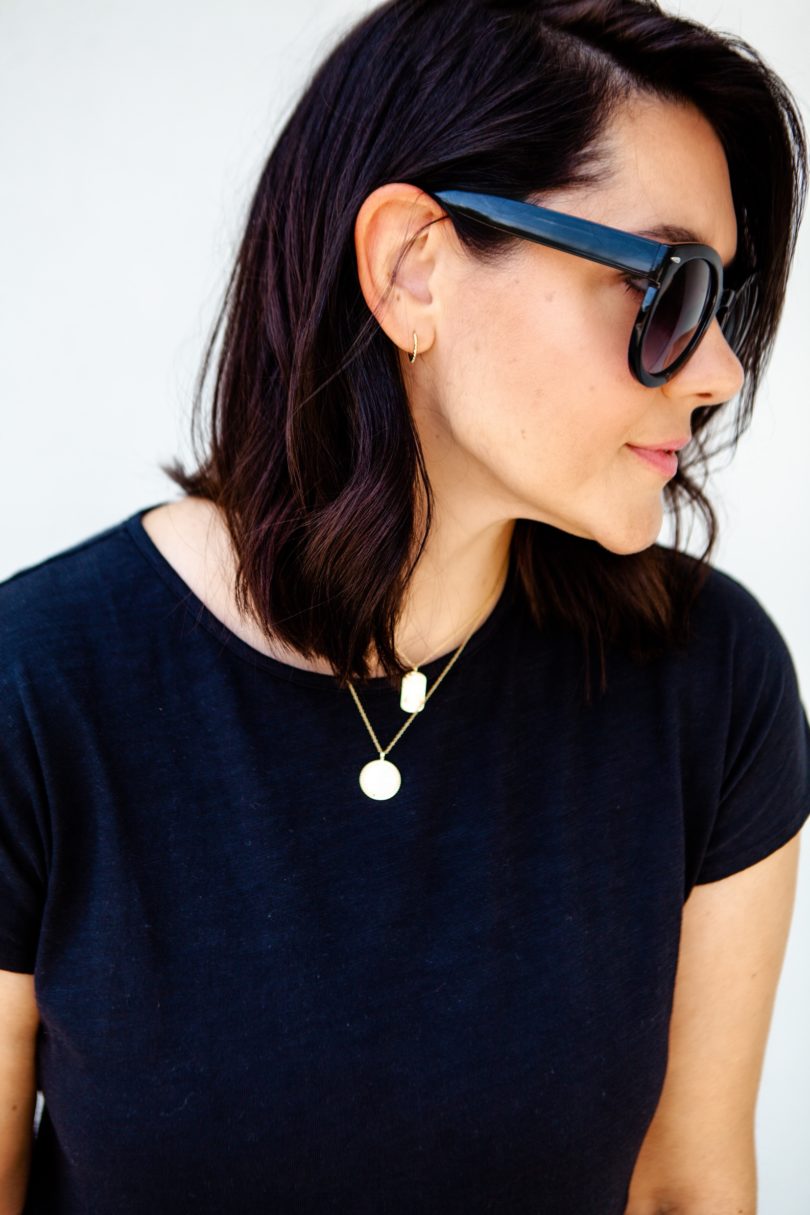 Maybe it's just me but do you find it hard to find clothing items on Amazon? I'm so used to perfectly curated websites that you can drill down to the exact product that you are looking for (Nordstrom, Anthro, Shopbop, Target, etc.). But Amazon, man, it's the Wild West of shopping sometimes. I try to sort by their best sellers and it's just a bunch of men's underwear or sweatshirts and I'm like — Amazon, what is going on here? Help a sister out. So when I find actual great pieces AND they fit AND they are great quality, I get SO excited. And maybe that's the thrill of it all, I suppose. This is my thrill now. That and just *looking* at vacation destinations online. When I zoom in on a beach, it really feels like I'm there, you know?
I recently found a LOT of needles in the proverbial Amazon haystack and don't you worry — I'll share them throughout the month. This Goodthreads dress is one of them! I wasn't sure what the fabric would be so my expectations were low. But it's this lovely cotton slub, which holds it's shape well but isn't stiff. It's so comfortable and easy to toss on with flats or sneakers. Later I can totally see me pairing this with a denim jacket or an anorak and booties. Such an easy dress to transition into fall or "fall" as we call it here.
This dress runs true to size! I am in the medium and I'm 5'9″ for length reference. You can find it here. 
Here are a few outfit pairings for the dress as we move into fall!
Denim + Booties

Back to Black

Cardigan + Flats

PS: I save all of my favorite Amazon purchase on my page here!