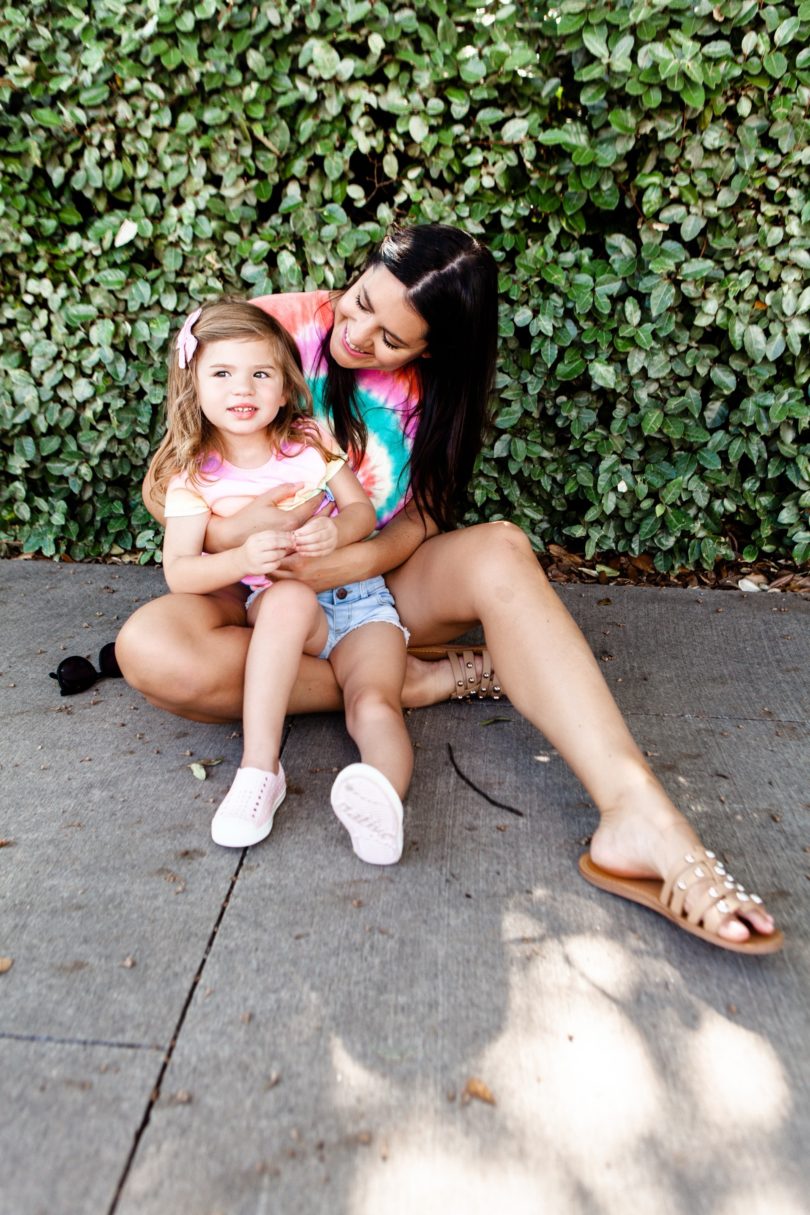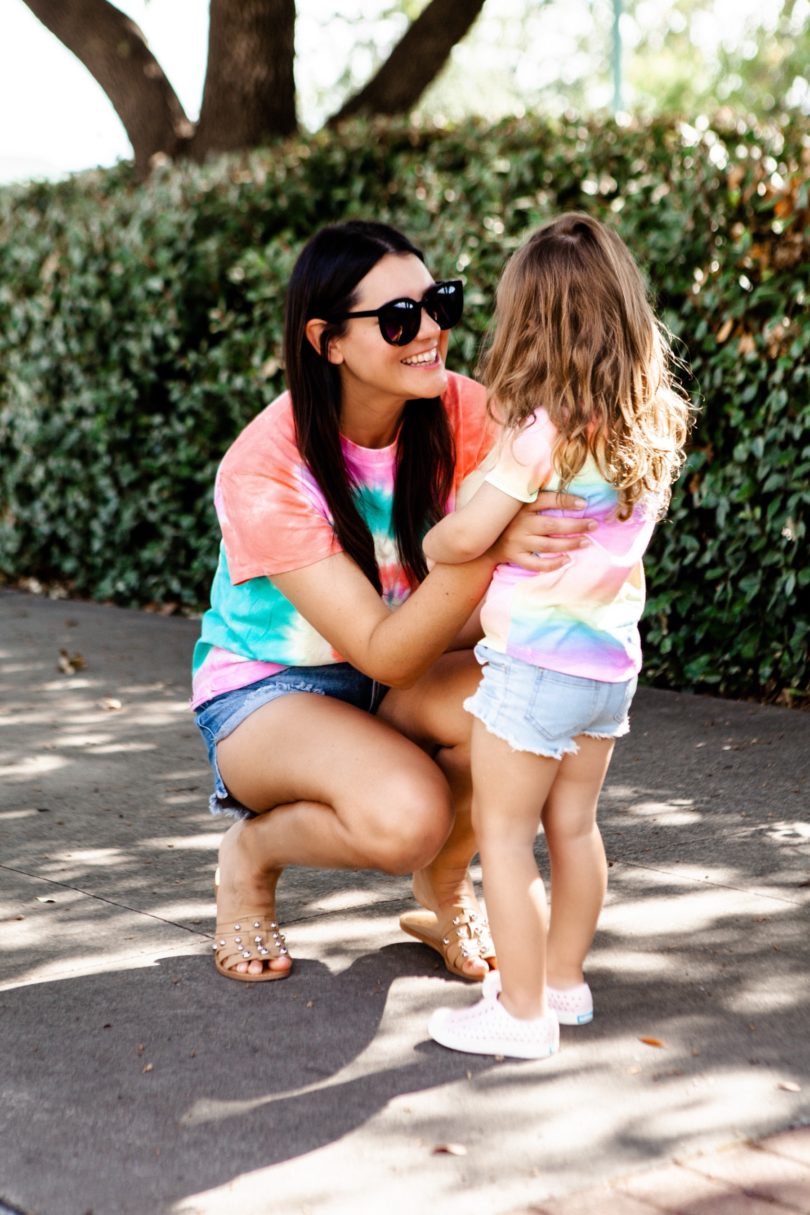 The other day we popped out of the car to shoot photos of the black jumpsuit (this post here) and Gemma sat on a bench right by Bryan and watched us shoot. Usually she's not that interested but she sweetly said 'my turn!' and ran and jumped into the scene. She did her 'poses' which I can't help but think is a mimic of some move I do while we shoot — foot forward, hand on hip, proud smile. Toddlers are hard to photograph in general because they move a lot and very quickly — arms and legs moving all different directions at the same time — so most of the photos turned out to be a blur. Plus, I couldn't convince her to drop the baggie of veggie sticks or even take them out of her little mouth; a single veggie stick hanging from her lips like an unlit cigarette. Very French of her. But since she was actually interested in the shoot, I thought she would be into a mom-daughter shoot this week. I asked yesterday 'hey Gemma do you wanna dress like mama and go take some photos?' 'YEAH!' She was already wearing her favorite cut-offs and tie dye shirt and so I tossed mine on too. Easy peasy, I thought.
Sometimes I can be so innocent.
We started shooting and I can't tell you how quickly her interest waned. I don't even think we made it a full minute before she was wishing to be somewhere else. I could tell you there was a unicorn parade coming down the street distracting her from our shoot but no, there was nothing. Not a soul around, no other energy but our own. This is disinterest in it's rawest form.
Exhibit A: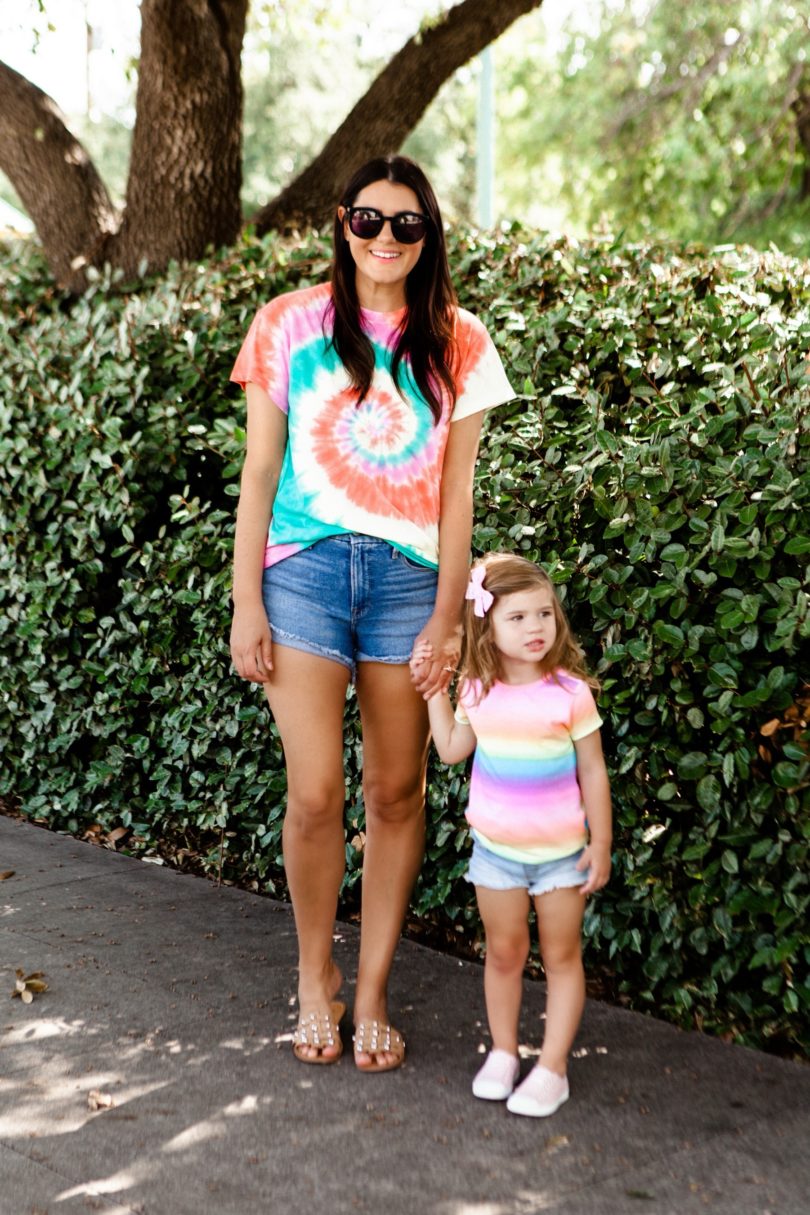 If that face doesn't say 'no thanks' I don't know what does. Also I wish you could hear Gemma say 'no thanks' in her little voice. I just realized you don't get that inside reference. She says it to everything like I'll say 'Gems? I think it's time for a nap' and this sweet little 'no thanks' comes out of that angel face. Manners on toddlers might be the cutest and most savage thing at the same time.
Exhibit B: her literally dragging me towards the ice cream shop. Her dreams are my dreams. Her priorities, my own.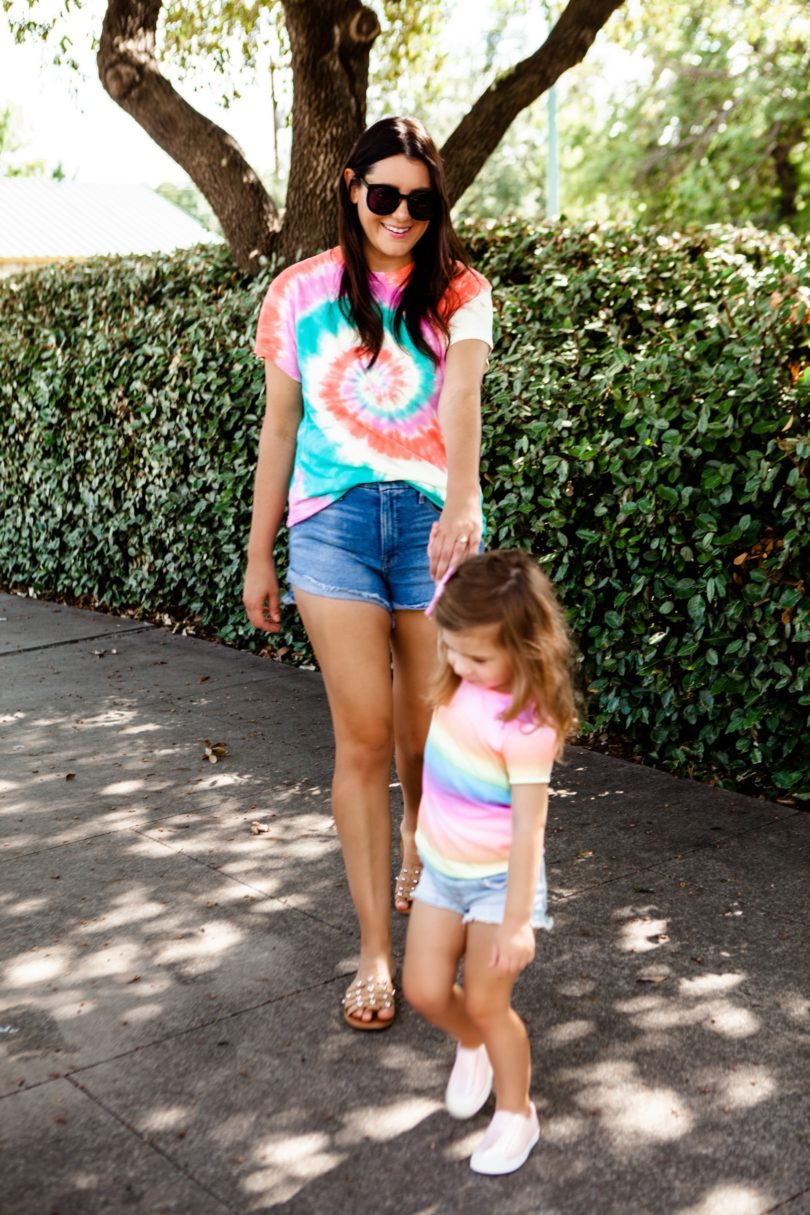 So if you've ever wondered why she isn't on the blog that much, it's because we try not to push photos too much on her. Because B and I love images and photographs, I always want taking pictures to be a happy experience, not a troubled one. Not to say I don't constantly take phone photos or videos of our everyday life, because I do and she loves to see them, but I never want to push her to take photos to the point of an upset toddler. So we don't. And you never know, one day she might just say 'my turn!' and it sure will be.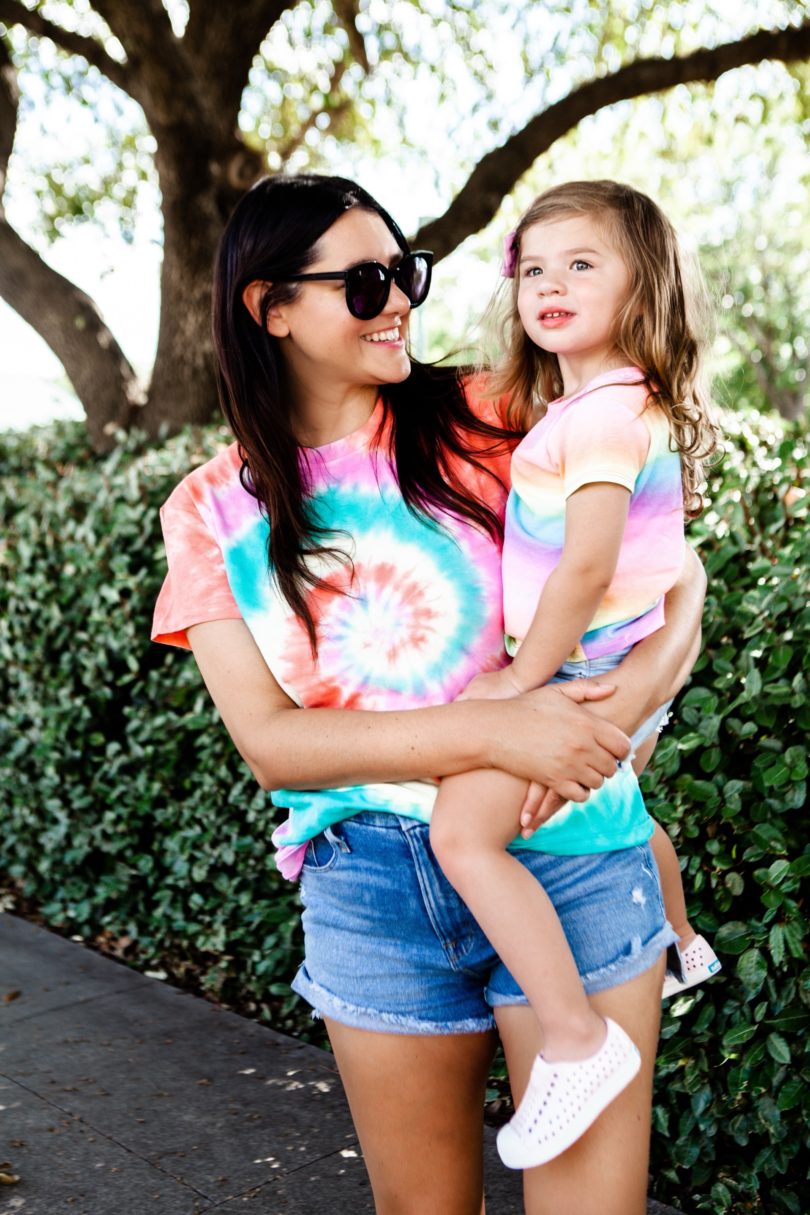 More Mini Tees to Match Mama
To no one's surprise, we've got nothing going on this weekend. Ha! I'm going to be continuing my 24/7 song marathon of Taylor Swift's new album folklore and prepping for next week's launch of Nordstrom's Anniversary Sale, hanging out with this cutie and not to brag but I'll probably do at least 3 loads of laundry that I will leave in baskets for a week to put up all wrinkly. Hope you have a good weekend, as well, friends!