*Heads up! I have been compensated by QVC  for this post!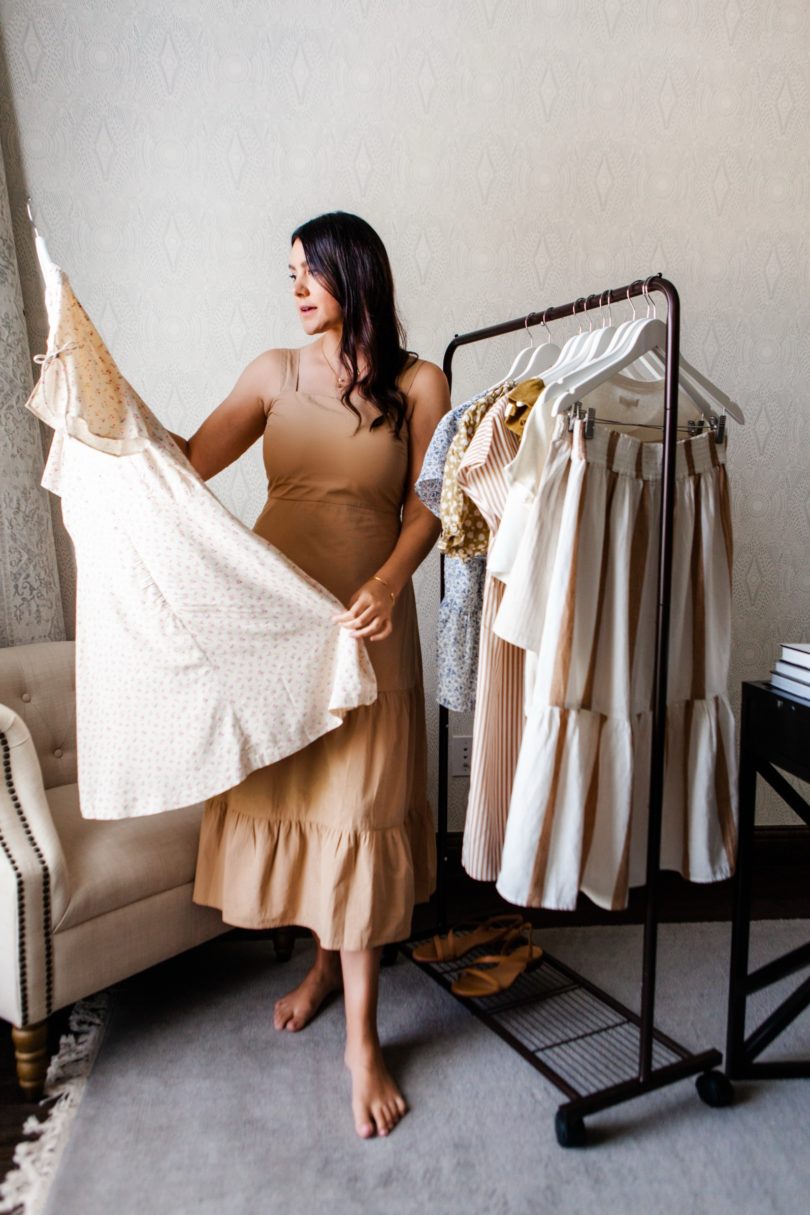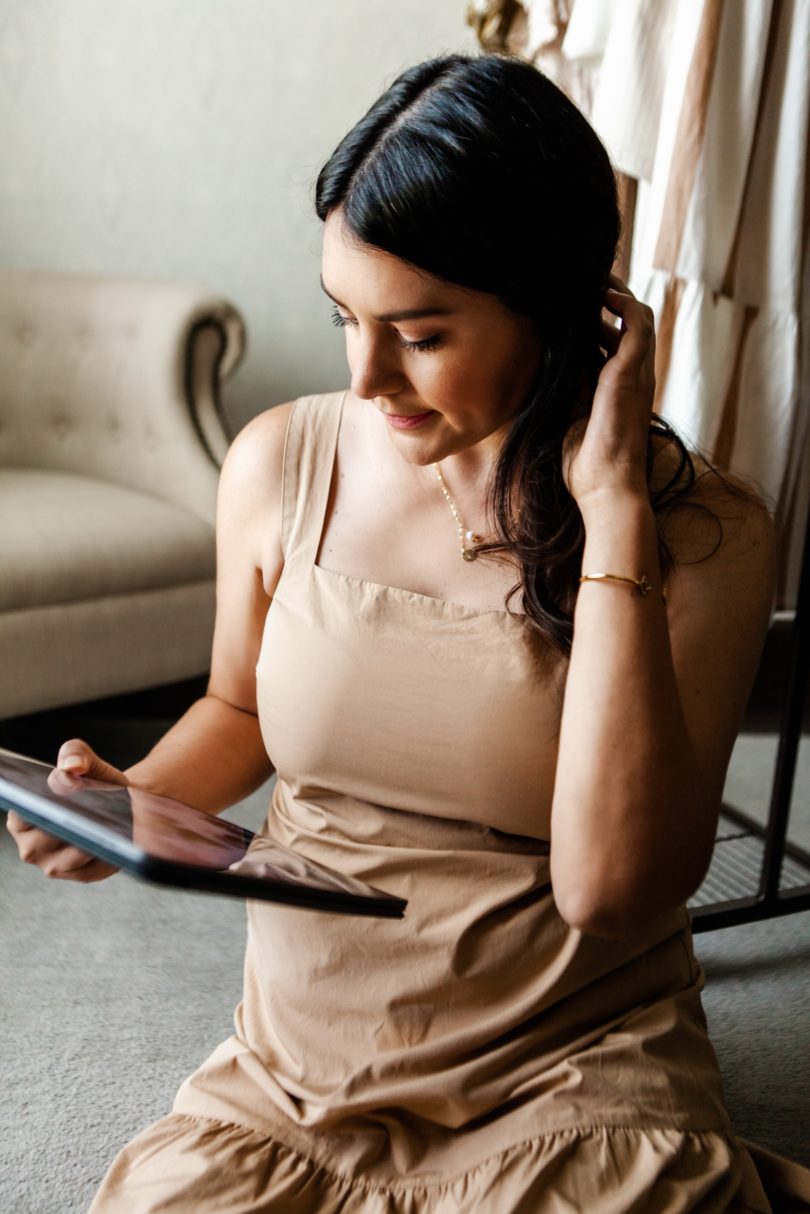 Did you know that last December marked my 10 year anniversary of blogging? A whole decade of blogging, sharing my outfits and my life on the internet brings with it a lot of memories and lessons learned. One memory in particular sticks out to me as clear as the day I decided to hit publish: when everyone (but Bryan) told me this was a bad idea. In 2008, we were just married, 24 years old and new to a small town, with one job between us and no real friends. B worked weekends a lot and so in between my job search, I found my "friends" on the internet by reading blogs. I became imaginary best friends with people who shared their lives online in the early, early days of blogging and I was intrinsically inspired. I couldn't get enough of blogs; I remember stumbling upon new bloggers and just devouring their content back to page one. Into my bones I could feel that this is what I wanted to do. And I don't even mean as a career, blogging as a career was YEARS away from even being a thing. I just knew that this was something I had to do for myself. It was the idea that never left me alone. I didn't know it at the time but my story for the next ten years was being written from just one small thought: 'you should start a blog.'
And with any outlandish idea that I have, I start trying it out on other people casually. I started with B, showing him my favorite bloggers as examples and he was the first (and only) person to encourage me to go for it. Feeling confident, I tried this idea of style blogging out on a few of my family members. All were confused, a few outright protested. To be fair, style blogging was a weird concept at the time, I mean the iPhone had *just* come out and Netflix was still by mail. So the idea of sharing something so personal — or trivial to some — with strangers seemed like a reach for attention. I remember someone saying 'that just seems so narcissistic' when I showed them my favorite style blogger at the time, in the streets of New York, with her self-timer set up and her perfectly put together outfits she shot every single day. To me,  it was thrilling to watch this girl who had a life so different than mine, reate outfits in what felt like real-time. With the feedback from my family, the thought went mute for a while, but never fully went away.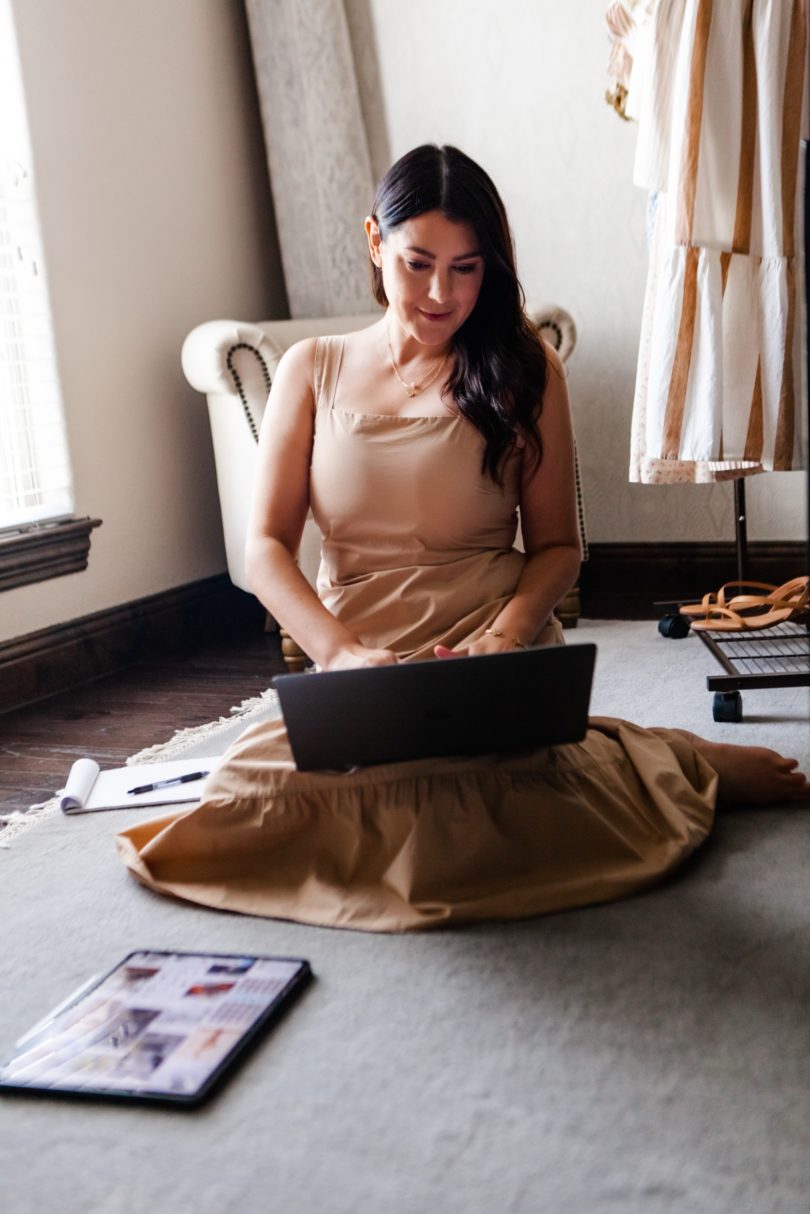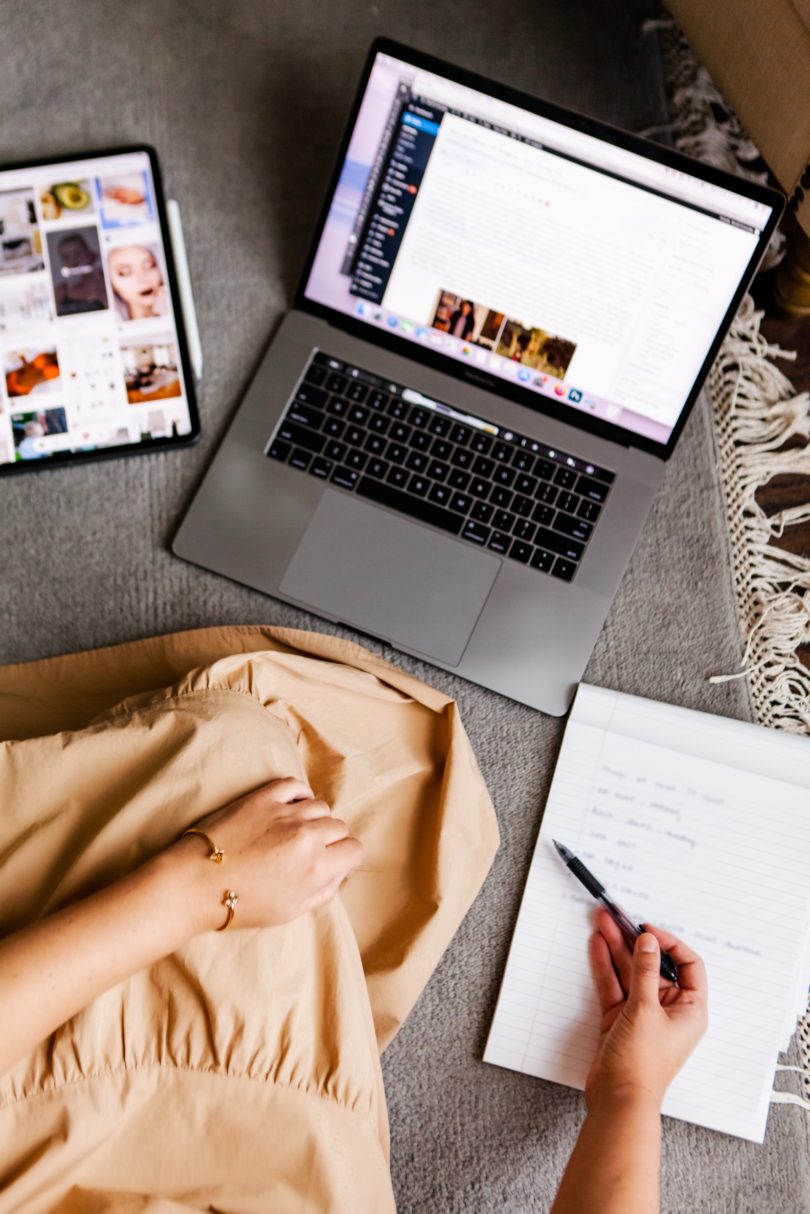 So that next summer, I secretly started a blog. And then deleted it. And then I tried again. And I deleted that one, too. Things got busy at work and I put this idea away until late November when I just couldn't stop thinking about it. I got up the courage and asked B if he would mind snapping a few photos of me and he happily agreed. On December 9, 2009 I published my first post on Kendi Everyday. We took the photos in our living room and I remember being  so proud of my outfit, my flower hat, and our house. I didn't know what to write but I did it anyways. I knew it just had to hit publish on that one post and it would be easier from there. On that December day the course of our life changed forever. I would watch a new world unfold before me over the next ten years — we would go to New York countless times for things like NYFW and campaigns with major brands, something I wouldn't have ever dreamed about. I would start a capsule wardrobe movement called the 30×30 and watch others start blogs from this movement as well. I would open shops, I would travel with my husband. I watched an industry form, and I created a career out of a small idea. Things I never would have experienced had I not hit publish on an idea that scared me but kept calling to me. It was a small idea that lead to a big change.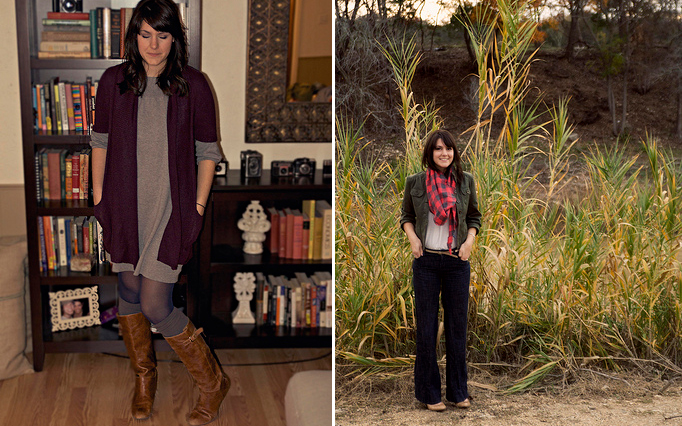 Blogging over the past ten years has changed a lot, with each year bringing a different version of my story to tell. I spend a lot of time brainstorming and constantly trying to find inspiration so that I can turn that into something you find inspiring, too. Even the way we photograph things has changed, but my idea has always been the same from the start.
I tell you all of this not to brag but to push you towards YOUR idea, big or small. If you have something nagging at you, saying DO IT! You should listen to that voice. I feel like in today's time it feels like you need to have everything figured out and ready to go for an idea to be huge but that's just not true. A big idea can start small. That is why I'm so excited to share my story and partner again this year with QVC on The Big Find program! QVC is looking for the next big thing which could be your product or idea to be sold on QVC. (You can see past winners here!)  Innovators and inventors are invited to apply with their great fashion, jewelry, or beauty idea or invention to be created and sold by QVC! (PS: my pearl and initial necklace and Valencia Key Gratitude Bracelet are both discoveries from the Big Find!)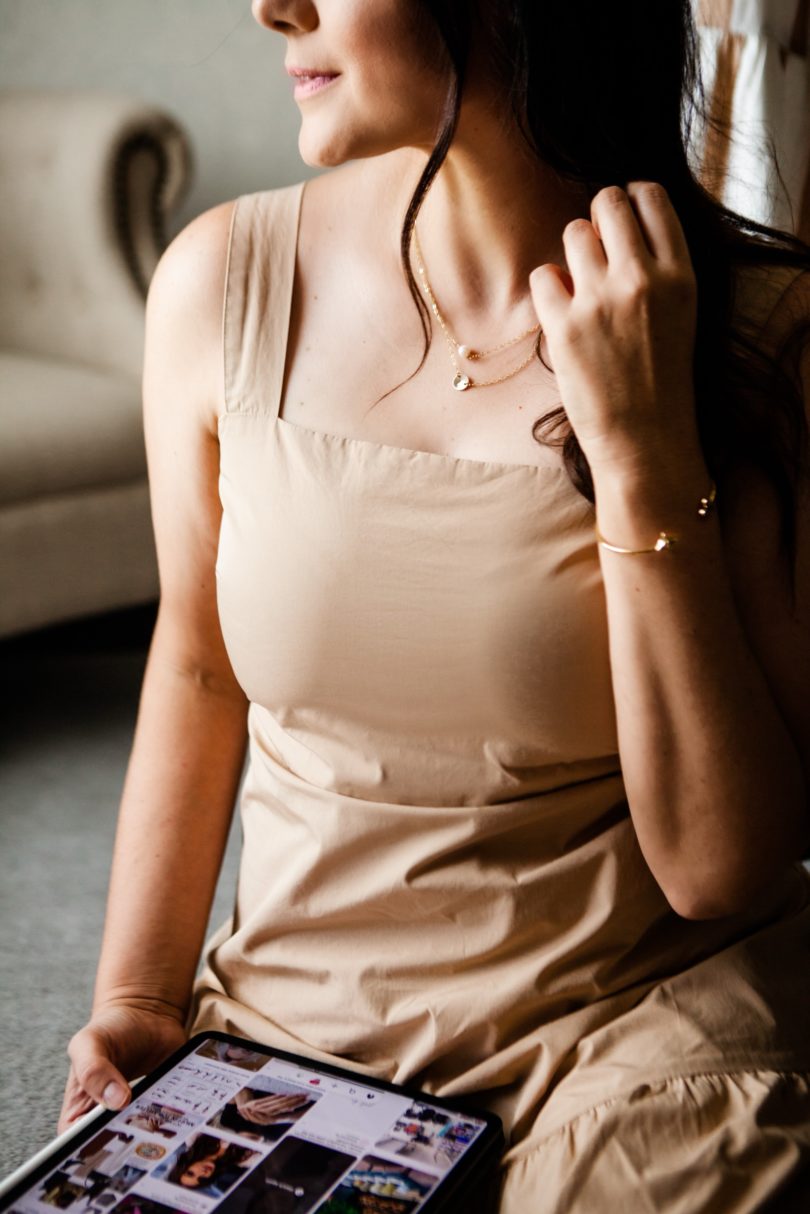 Here's how you can be apart of the next BIG Fashion, Jewelry, Accessories, Beauty, home or garden brands for QVC & HSN. If you have a BIG idea for fashion, jewelry, accessories or beauty you can submit your idea from now until August 19th, 2020. Applicants will need to submit their form, as well as a video, telling QVC about their story, the product, and why do they believe it is right for their customer. Panelists for QVC & HSN will review submissions and decide who will move on to the next round! Find the submission + FAQ page here!
The next round will include an invite to one of four locations: West Chester, PA, Seattle, WA, New York, NY or St. Petersburg, FL to be presented to a panel of judges. All entries must at least have a prototype to present to the panel. Any brands / product that are picked to move to the next round will be matched with a mentor to help them prep for selling on QVC! So if you have a big idea, you can submit here!
(PS: These two pieces I'm wearing are from the QVC Big Find submissions that won! I love the Taudrey World is Your Oyster pearl + initial necklace because that's how I felt in the beginning fo blogging — the world is my oyster. It's such a nice reminder to remember those beginning days and how hopeful and new everything was. You can find this necklace here. The meaning behind this Valencia Key bracelet is to always be grateful, which is a wonderful reminder everyday but also for what I have experienced and learned over the past decade. Through the ups and downs, I'm grateful for every experience that's brought me here. You can find this bracelet here!)