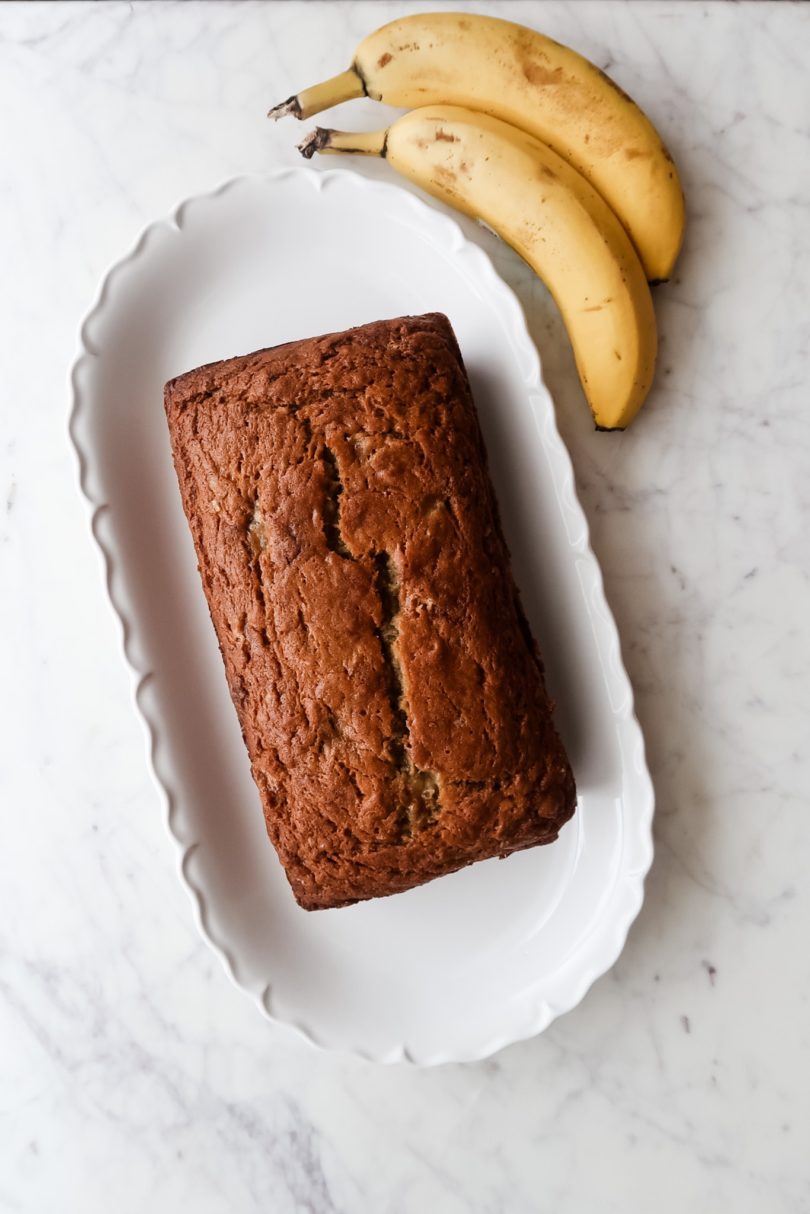 Well, well, well what do we have here. I mean, this is obviously not an outfit photo post but a recipe. On a fashion blog. But you know what? It's a weird year anyway so why not share what I've been up to lately? I've been baking probably a lot lately like a lot of you. Or not. I don't know your life. But if you have been baking or would like to, may I introduce you to the easiest banana bread recipe and the most delicious. It's my mama's recipe and let me tell you — it is comfort in a bread pan. It's sweet but not too sweet, perfect with coffee and the little's love it.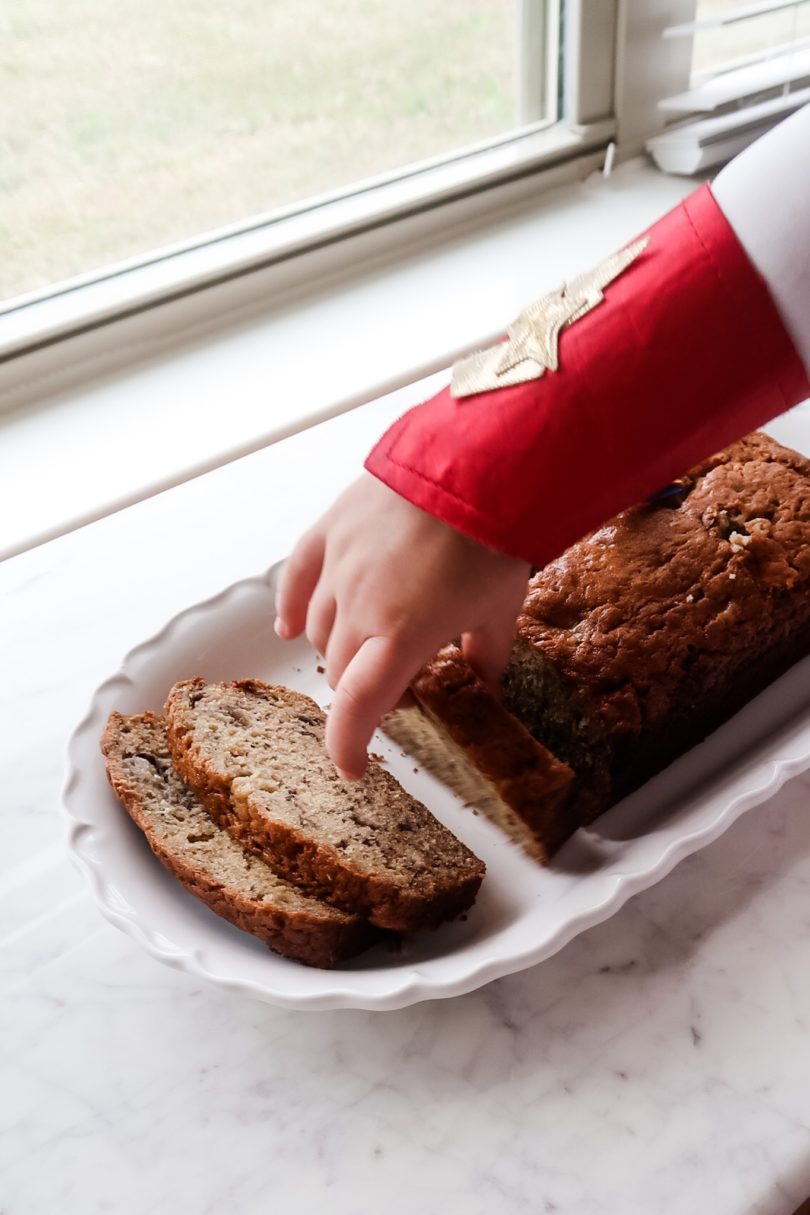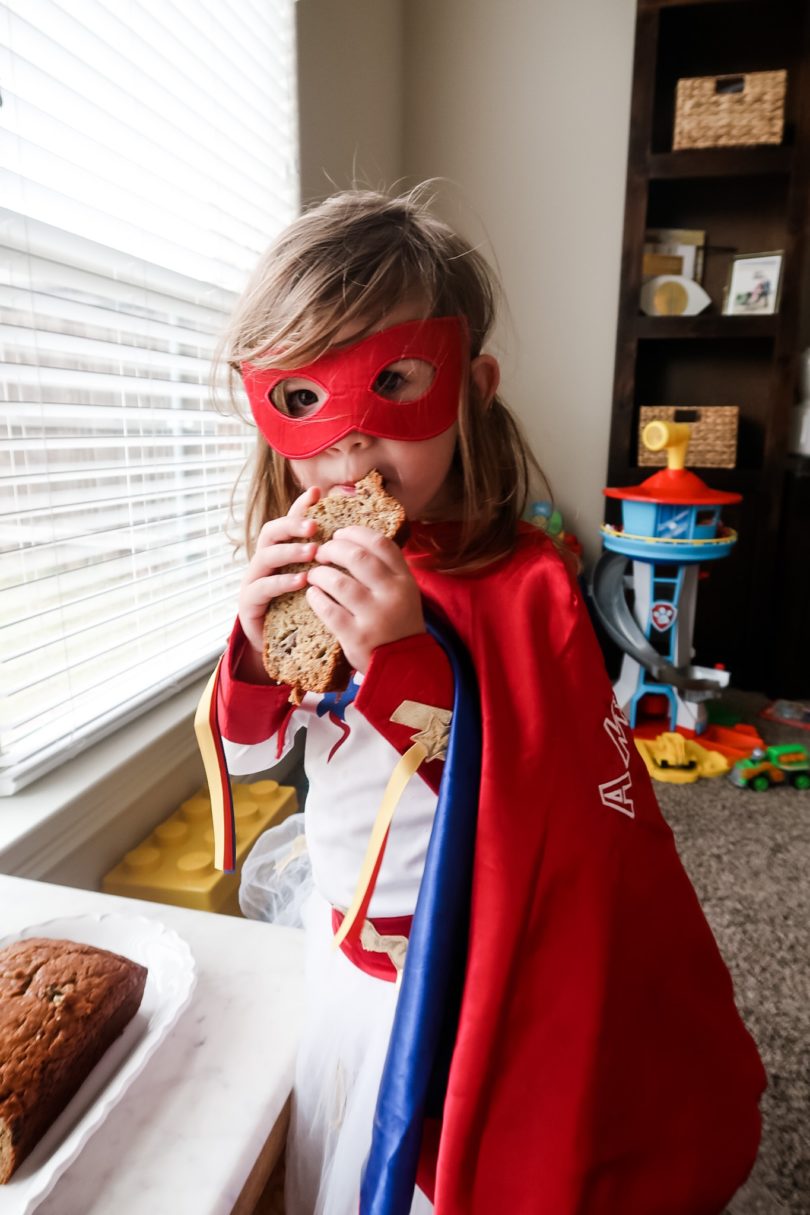 Even Super Girl needs a banana bread break after saving the world.
I won't keep you from the recipe much longer. I do want to note one thing: add the coffee. The coffee does something magical in the bread, I don't know if it keeps it moist or adds depth to the taste or both but it's a bit sad without it. Just make sure it's cooled or it will scramble that egg. And that would be sad and also a quiche.
The Recipe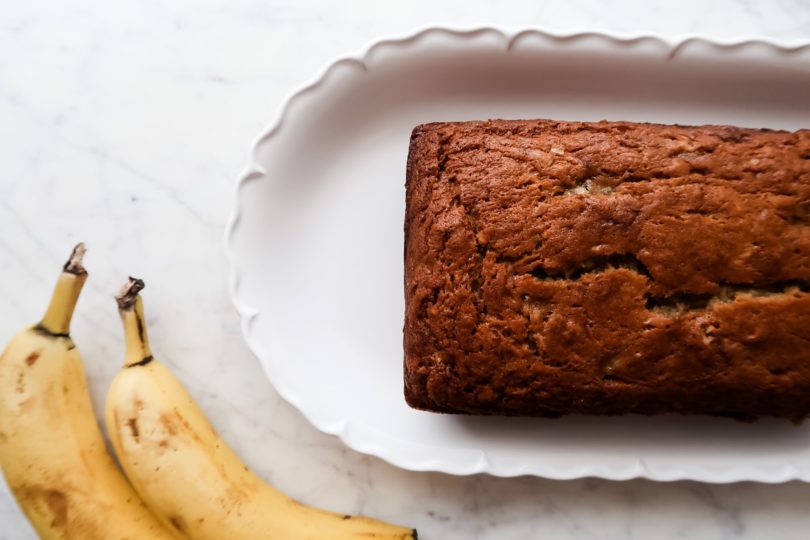 1 1/2 cups of flour
1/2 teaspoon of salt
1/2 teaspoon of baking powder
1 teaspoon of baking soda
1 cup of sugar
1/2 cup of butter, melted
3 very ripe banana, mashed
1 teaspoon banilla
1 egg, beaten
1/2 cup of brewed coffee, cooled
Combine and lightly mix your dry ingredients – flour, baking powder, salt, baking soda together in a small bowl and set aside. Melt the butter, let slightly cool and mix tougher with the sugar until well combined. Mash the bananas together with a fork and fold into the butter. Add the beaten egg, vanilla and cooled coffee. Then fold in your dry ingredients until combined. Add to a greased bread pan and bake at 350 degrees Fahrenheit for 55-60 minutes.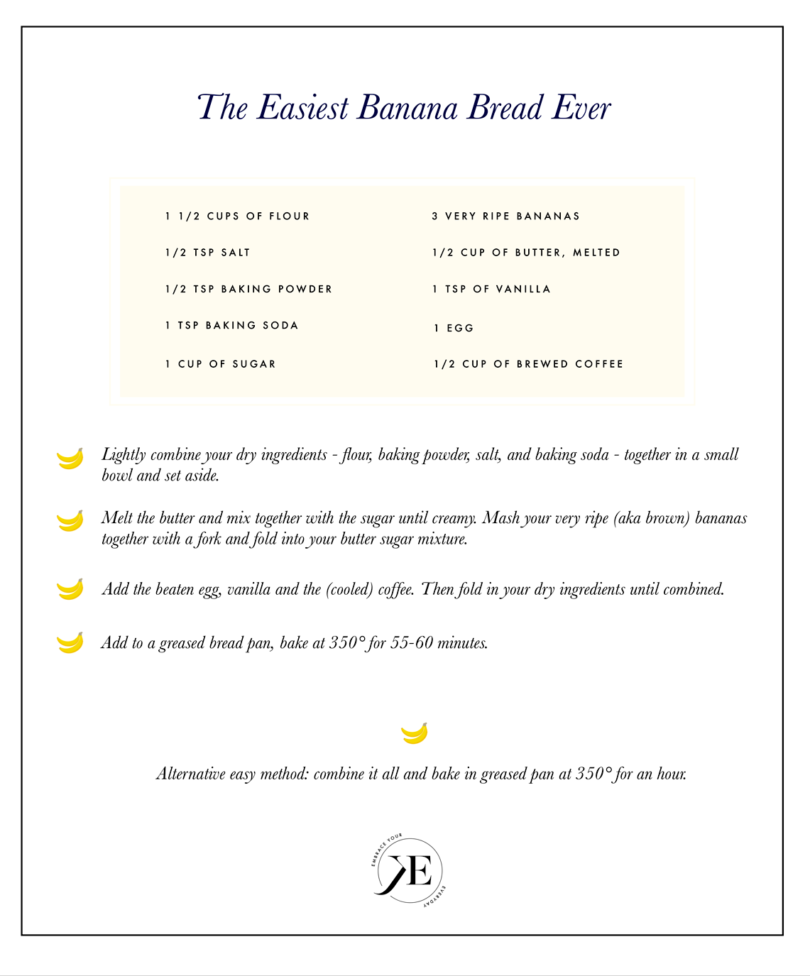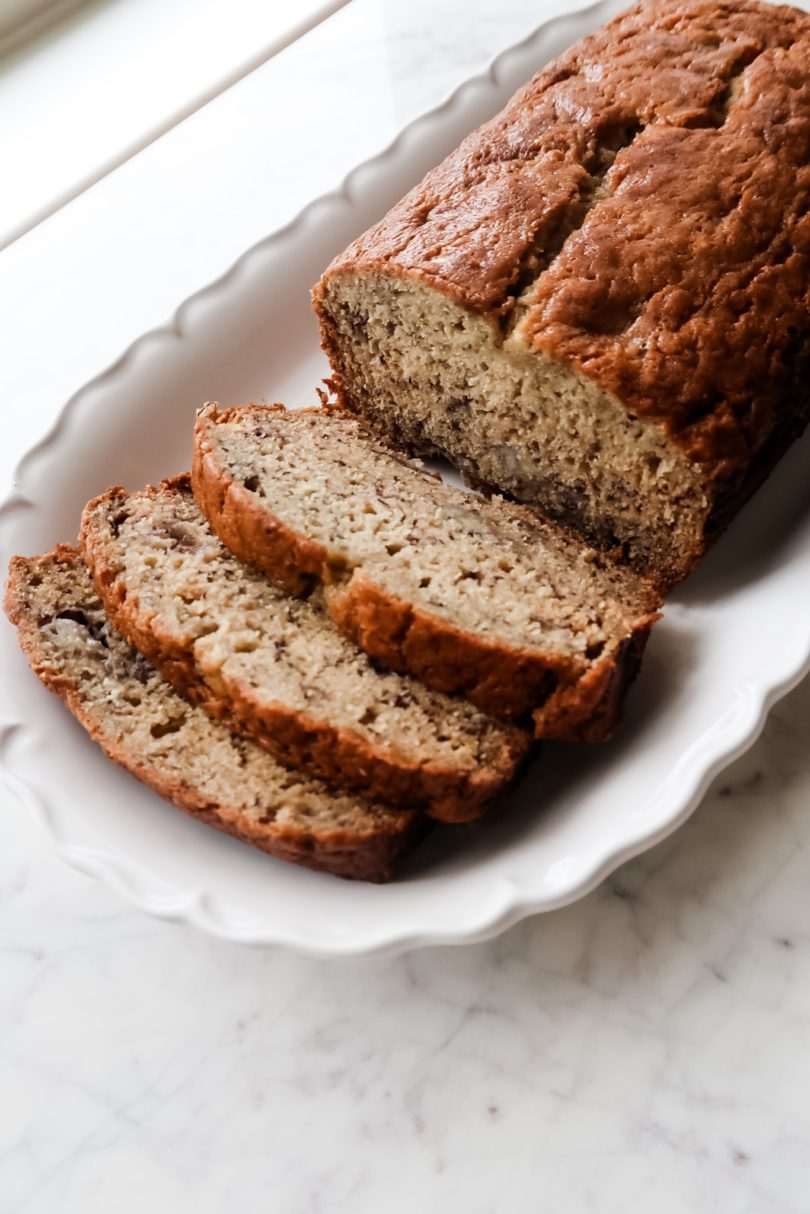 Enjoy!
__________________________