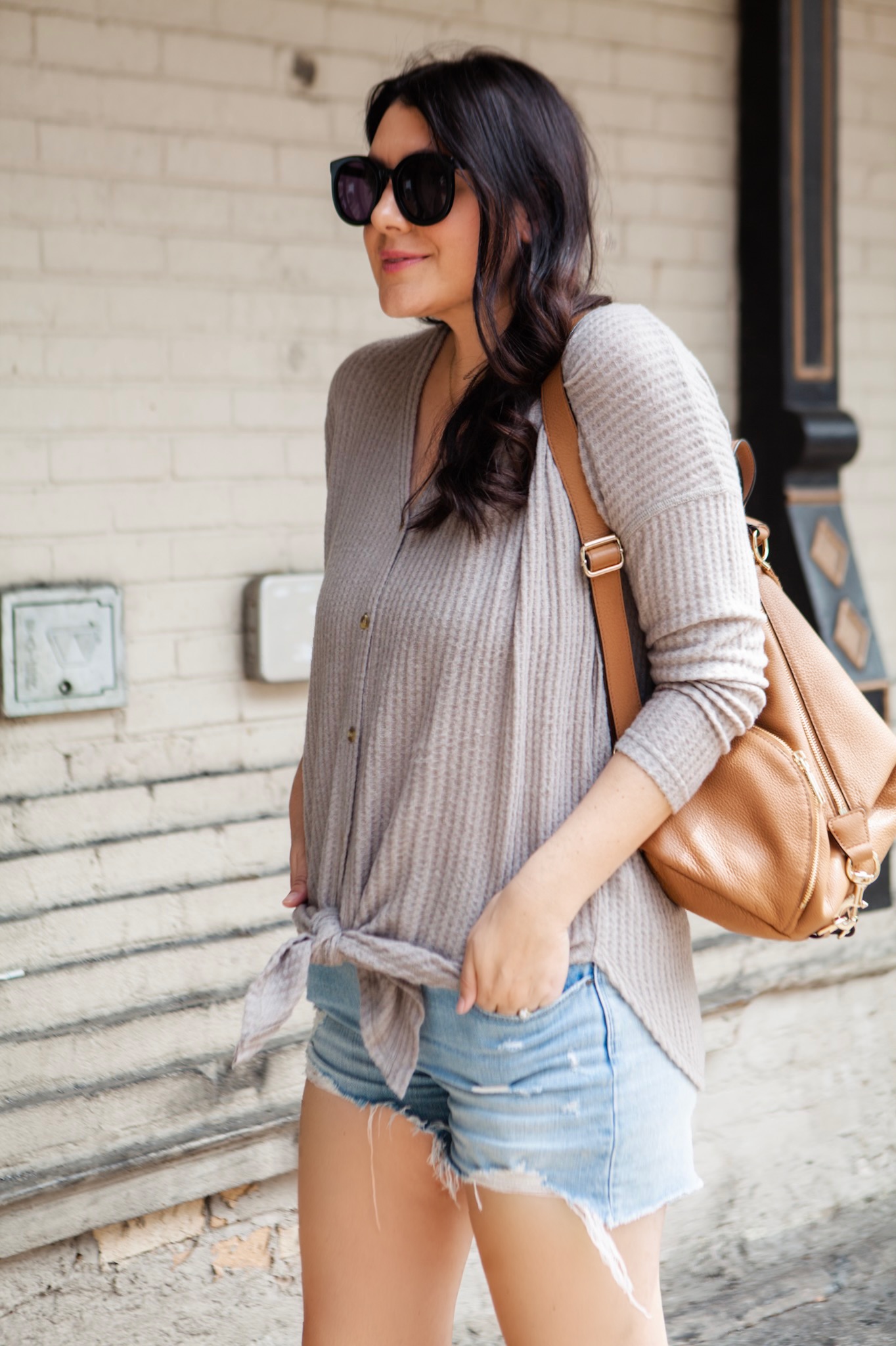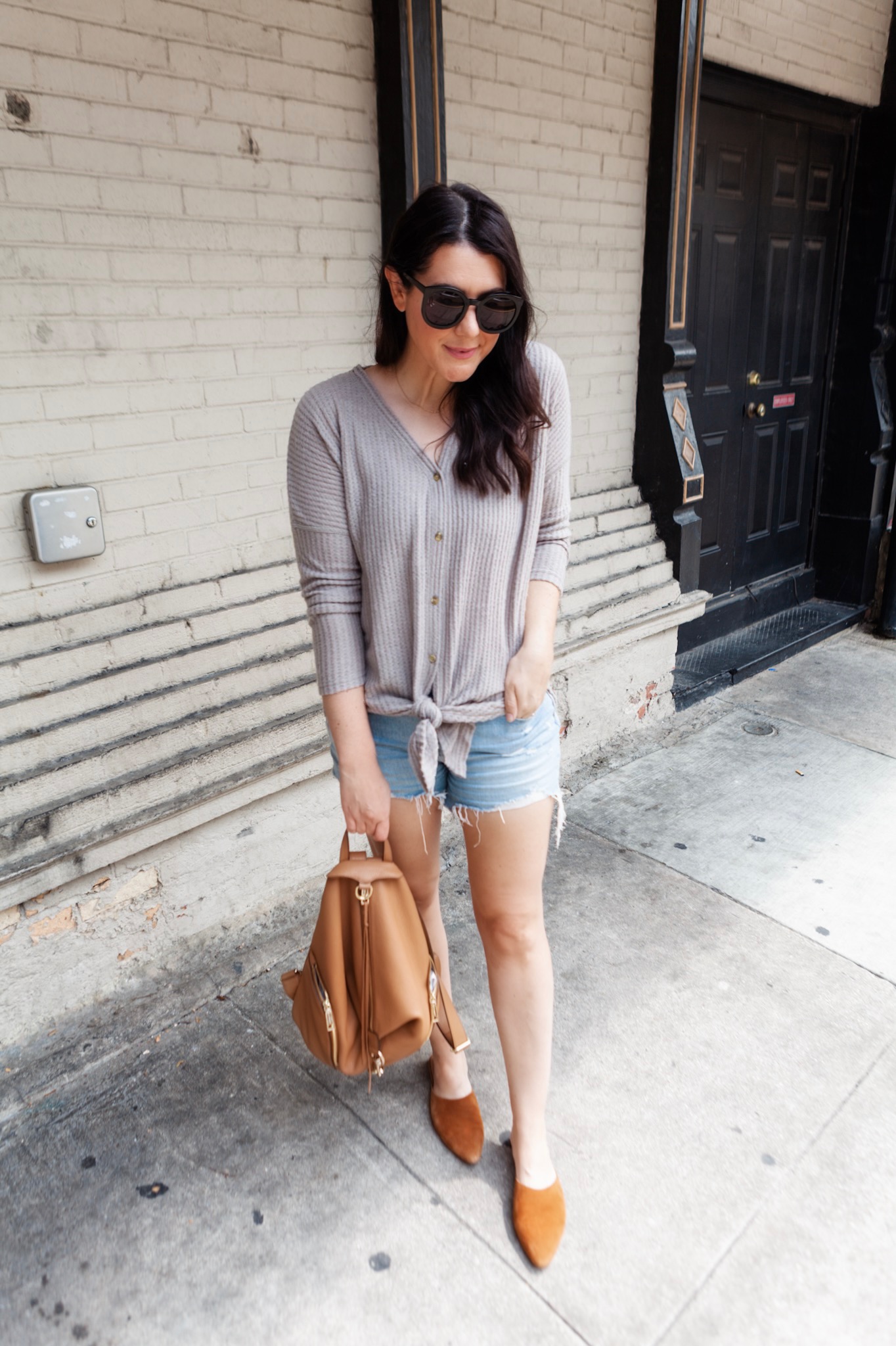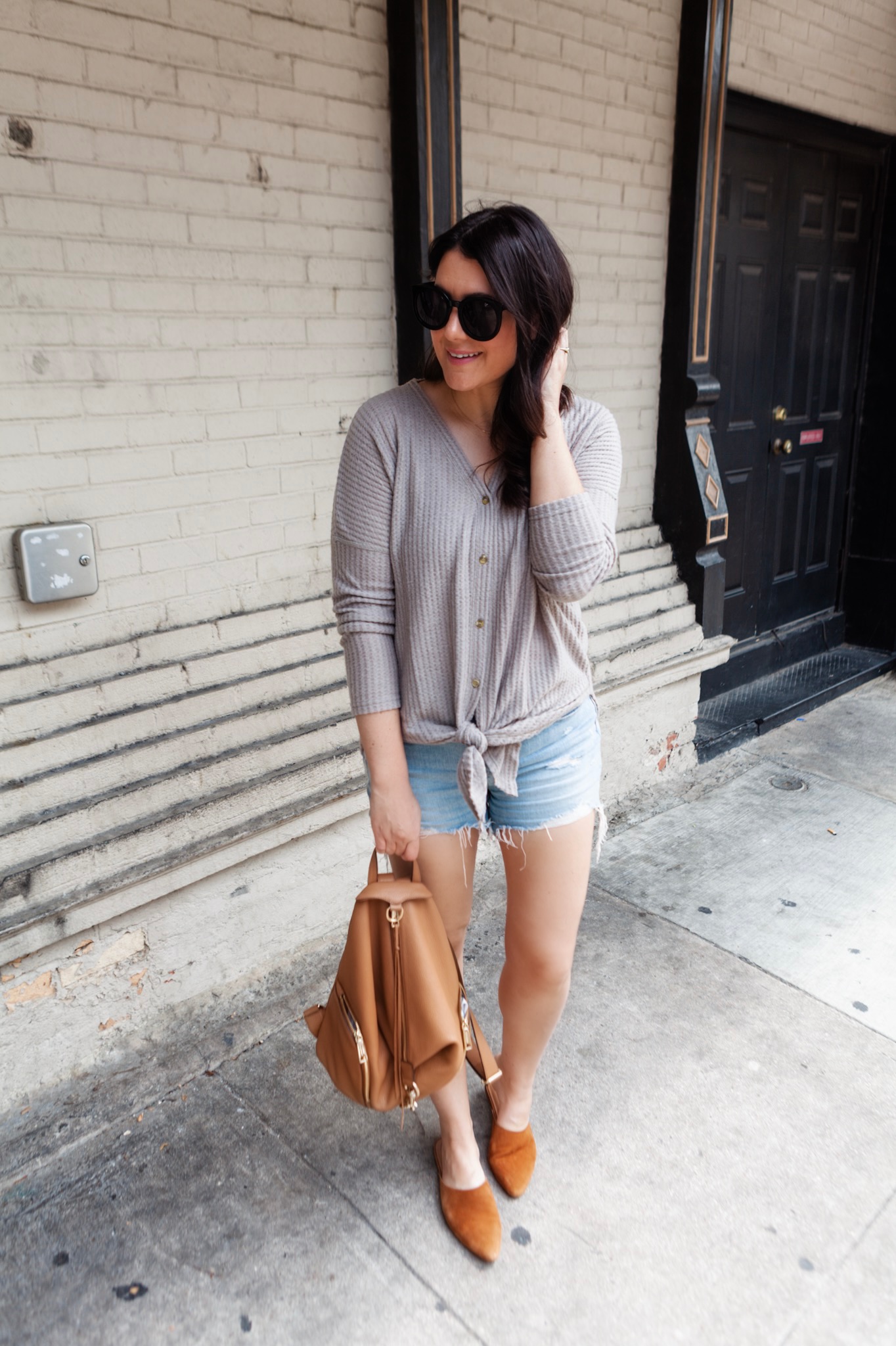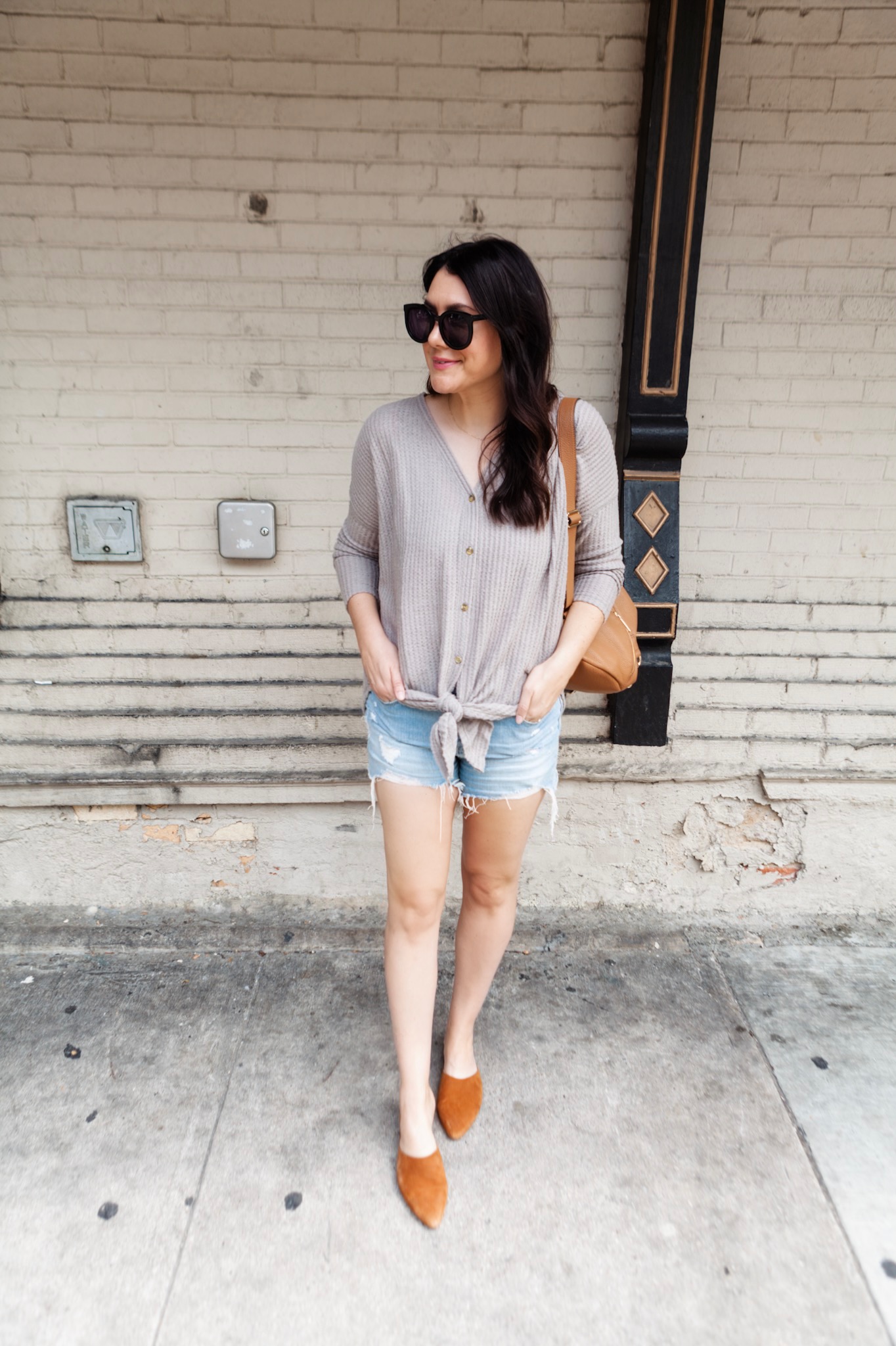 Happy Friday! I had planned on having this post go first thing this morning but…best laid plans. Before I get too far into the post I wanted to let you know we are having a HUGE warehouse sale at the shop! We had toyed with the idea of an in-store warehouse sale but we wanted it to be open to everyone instead of just locals. So literally EVERYTHING is on sale and the more you buy, the more you save! You can find the sale here!
This tie front top is a favorite of mine for fall. It's just a tad bit warm to wear right now (it works so well with shorts though!) but I wanted to show a for now and later option from the sale! It's going fast and it's available in this mocha here.I am in the medium but it runs large. I would say size down one or stay your typical size and just love the relaxed fit! Find it here!
I'll explain more later as we reveal more of our new direction for the shop (I wrote a letter about it here!) but for now we are clearing the way for new product in the fall. If you have something you'd like for us to look for at market next month, let me know! We are striving for a more sustainable product line as we move forward as well. I'm really excited about year 2 with Everyday & Co! Again, I'll write more later but for now SALE!
Happy weekend! You know where I'll be… (at the warehouse packing your orders!)