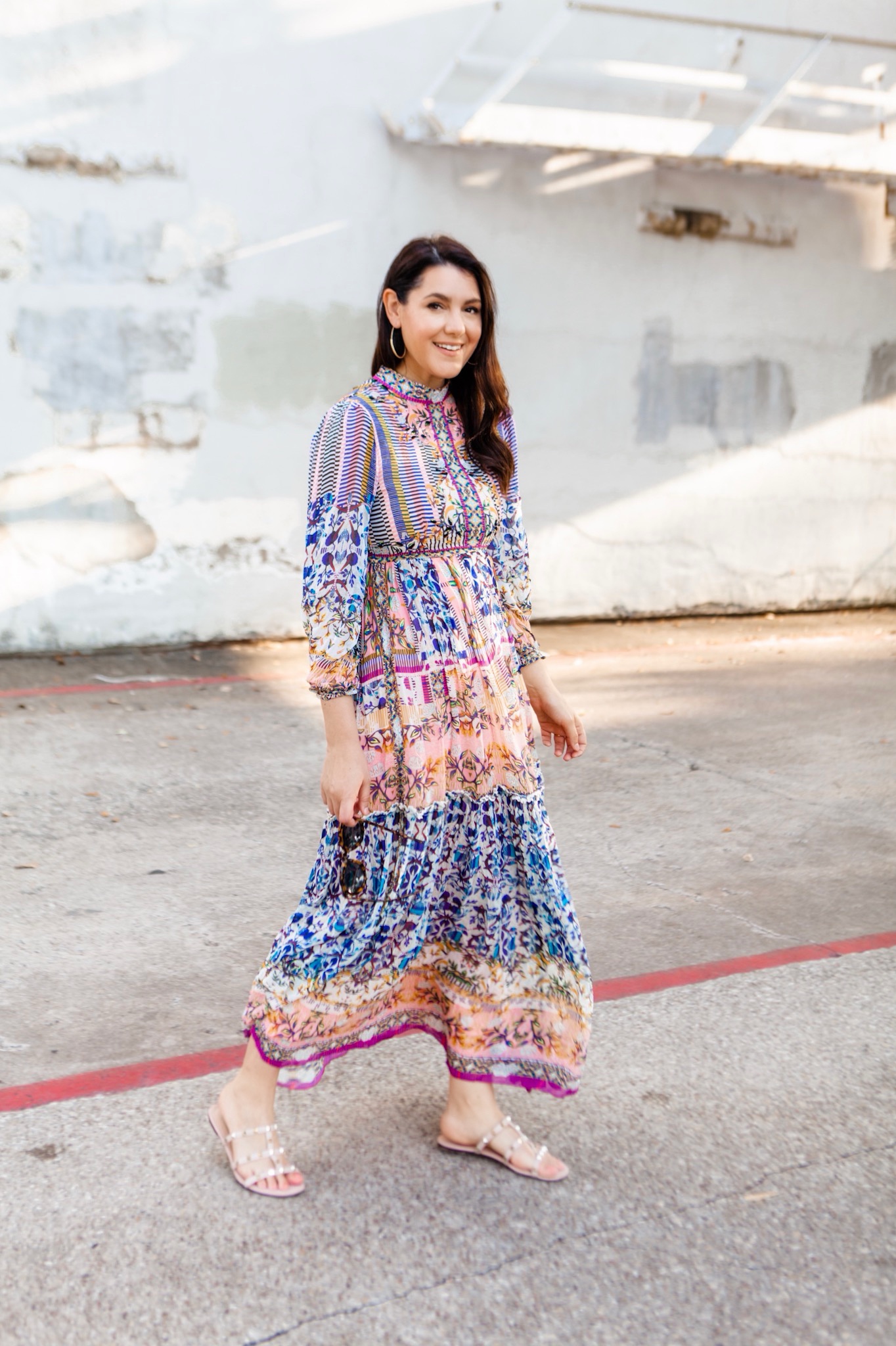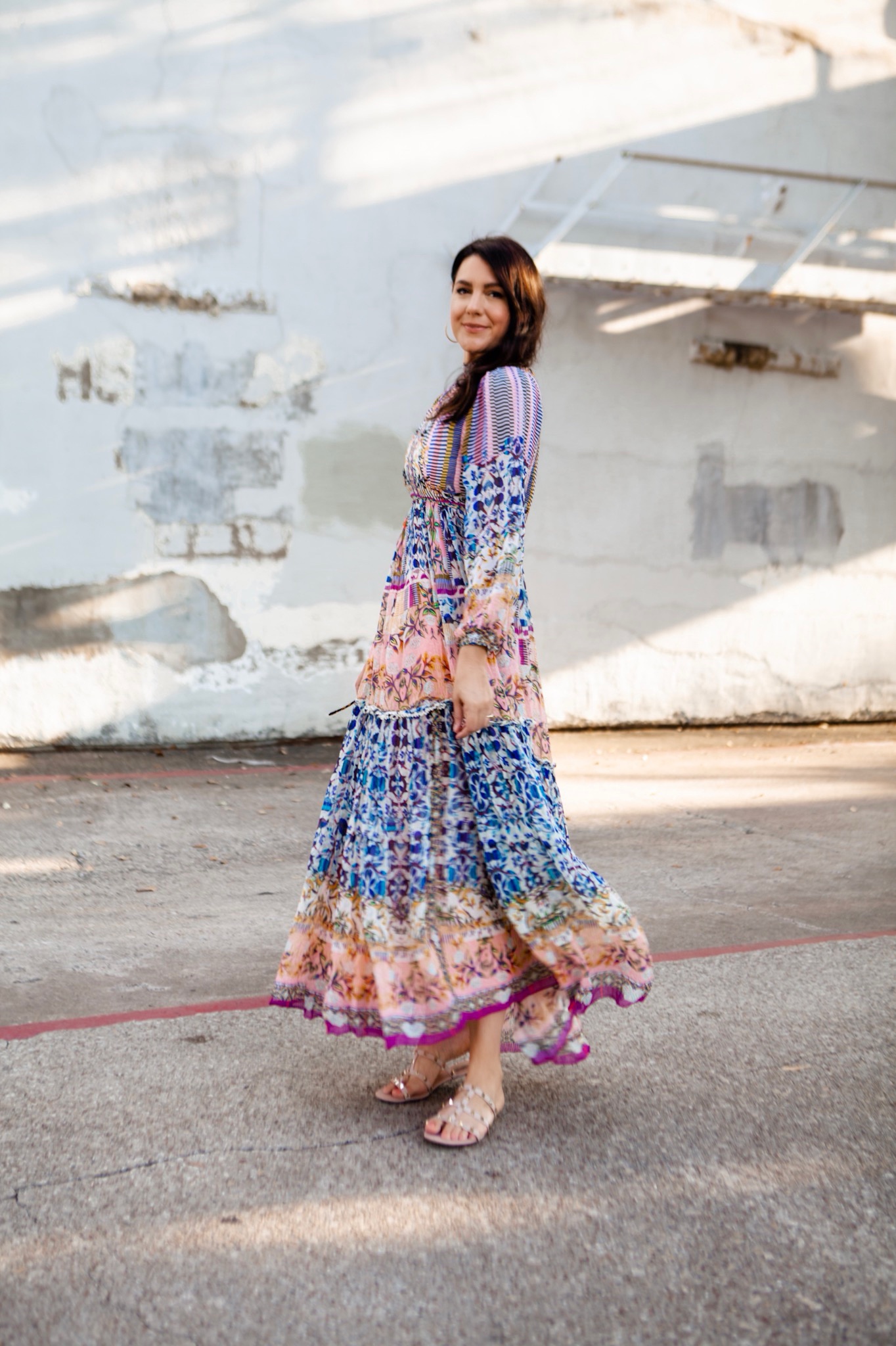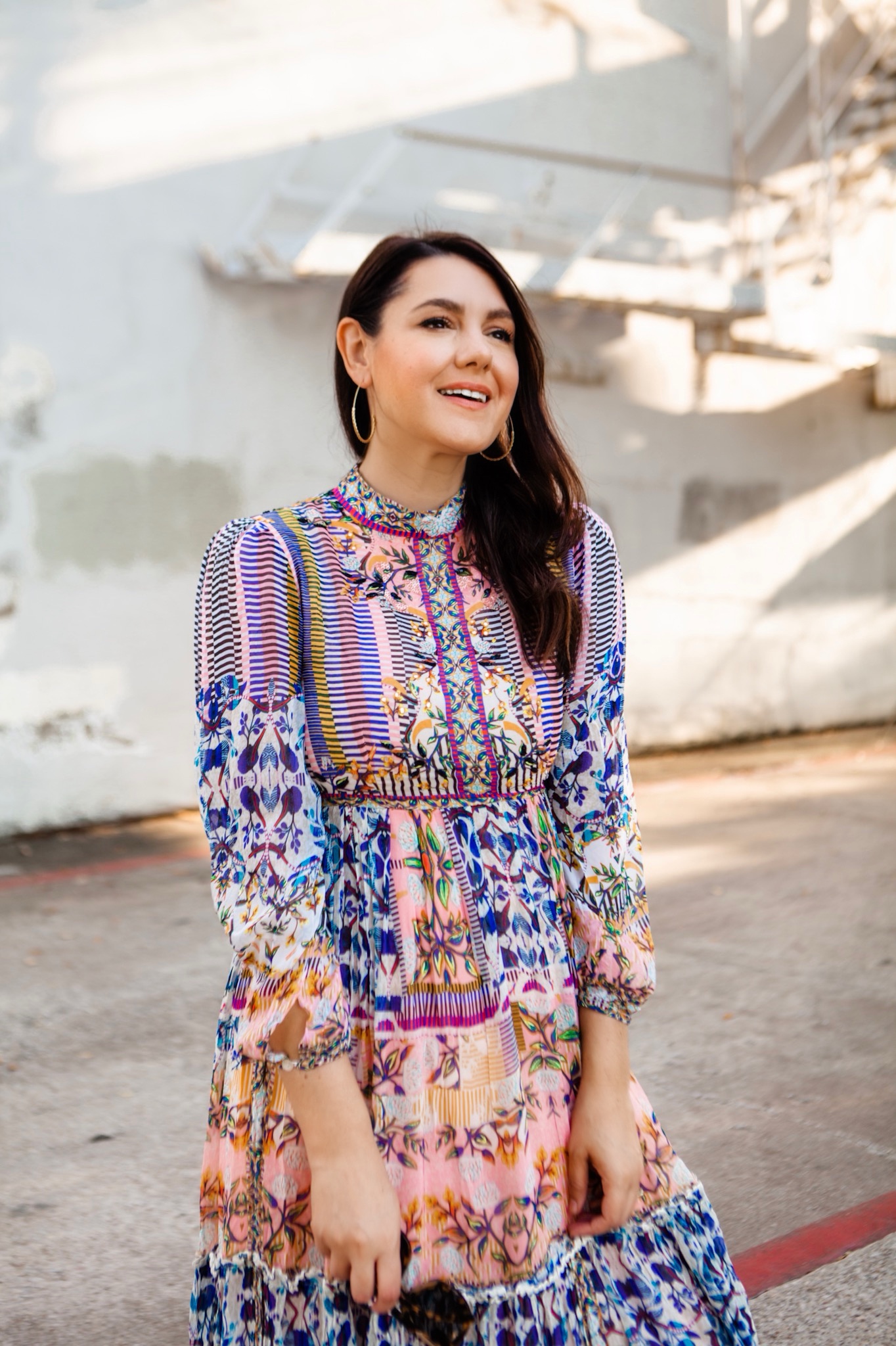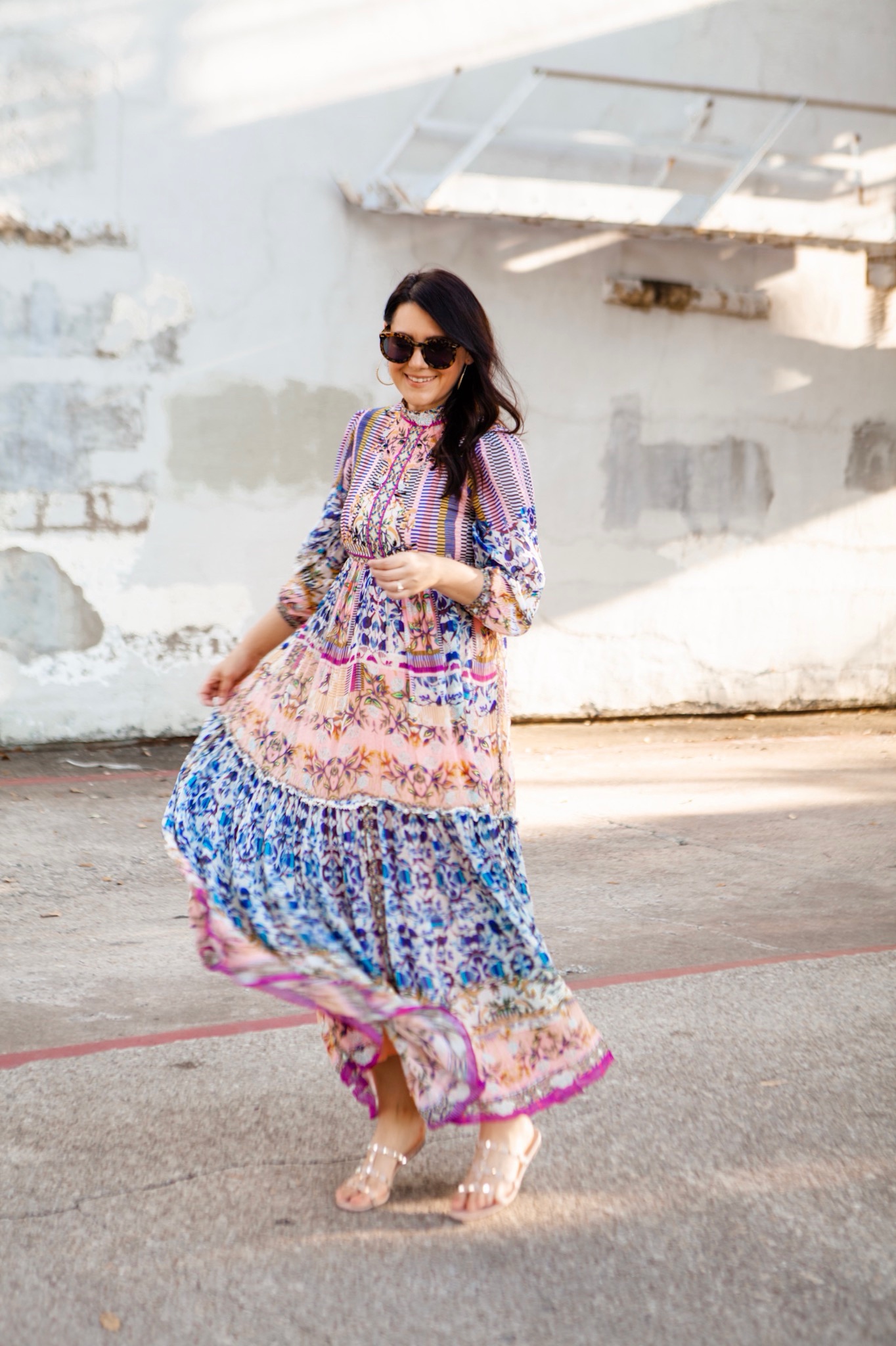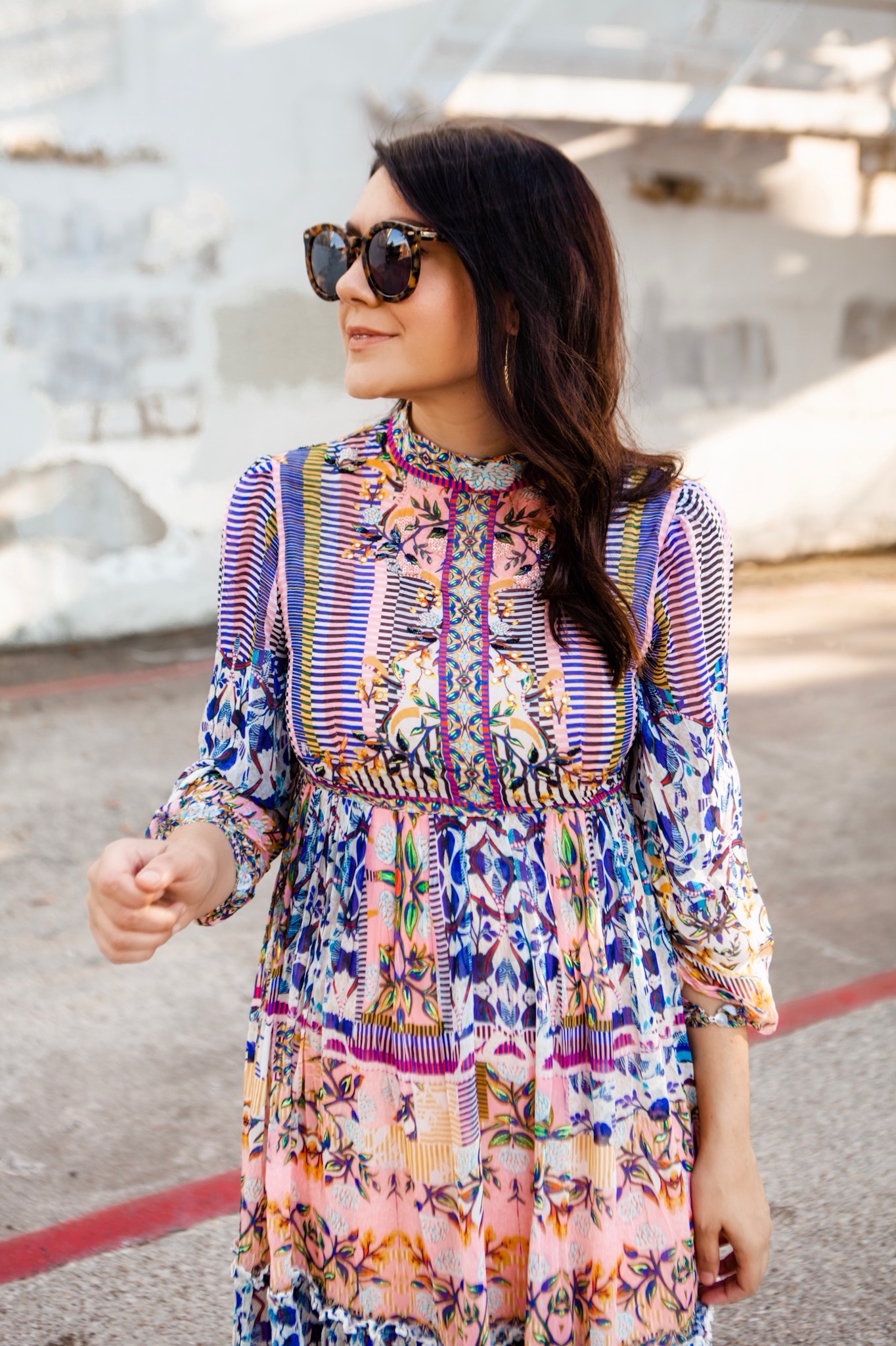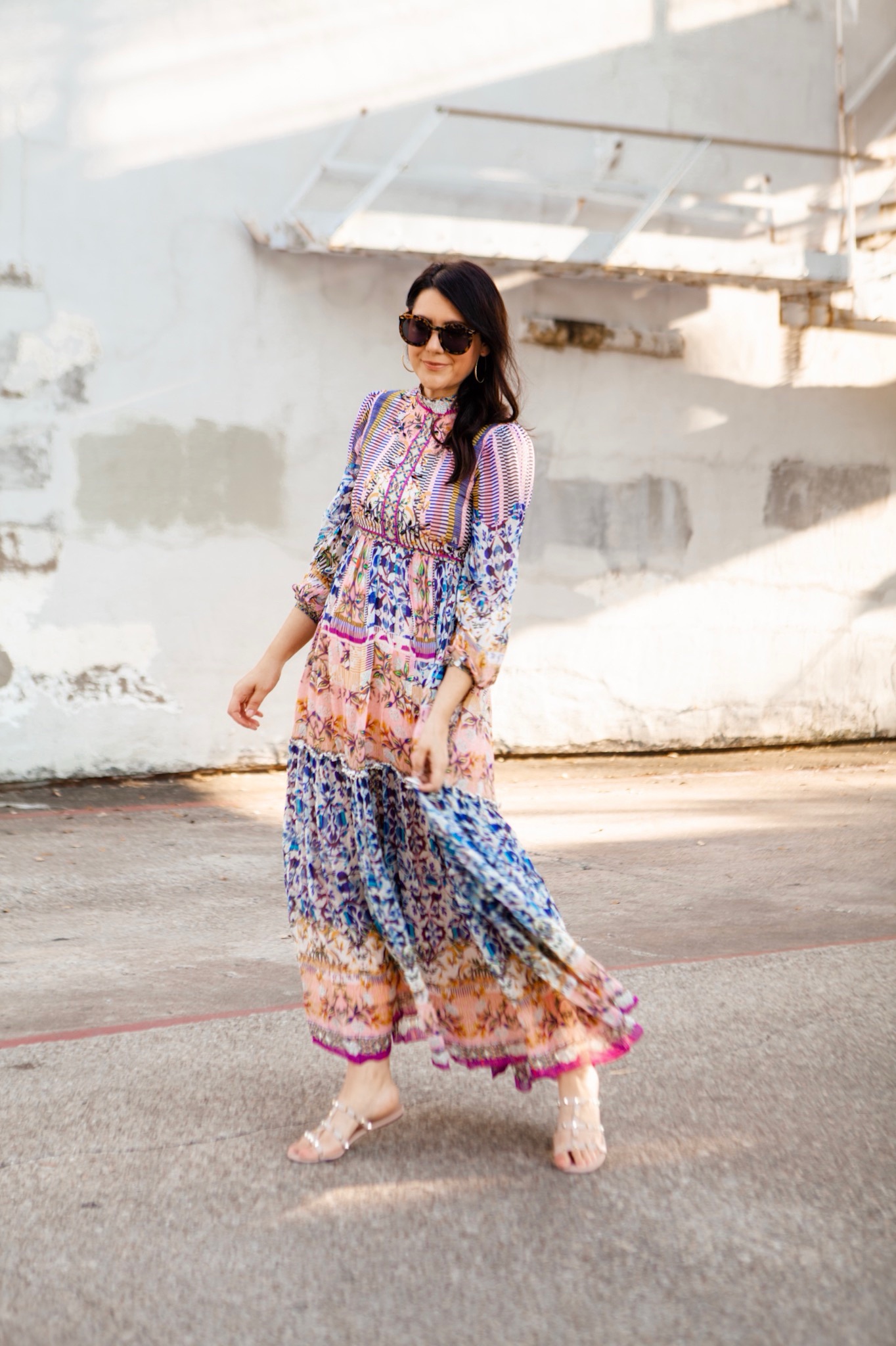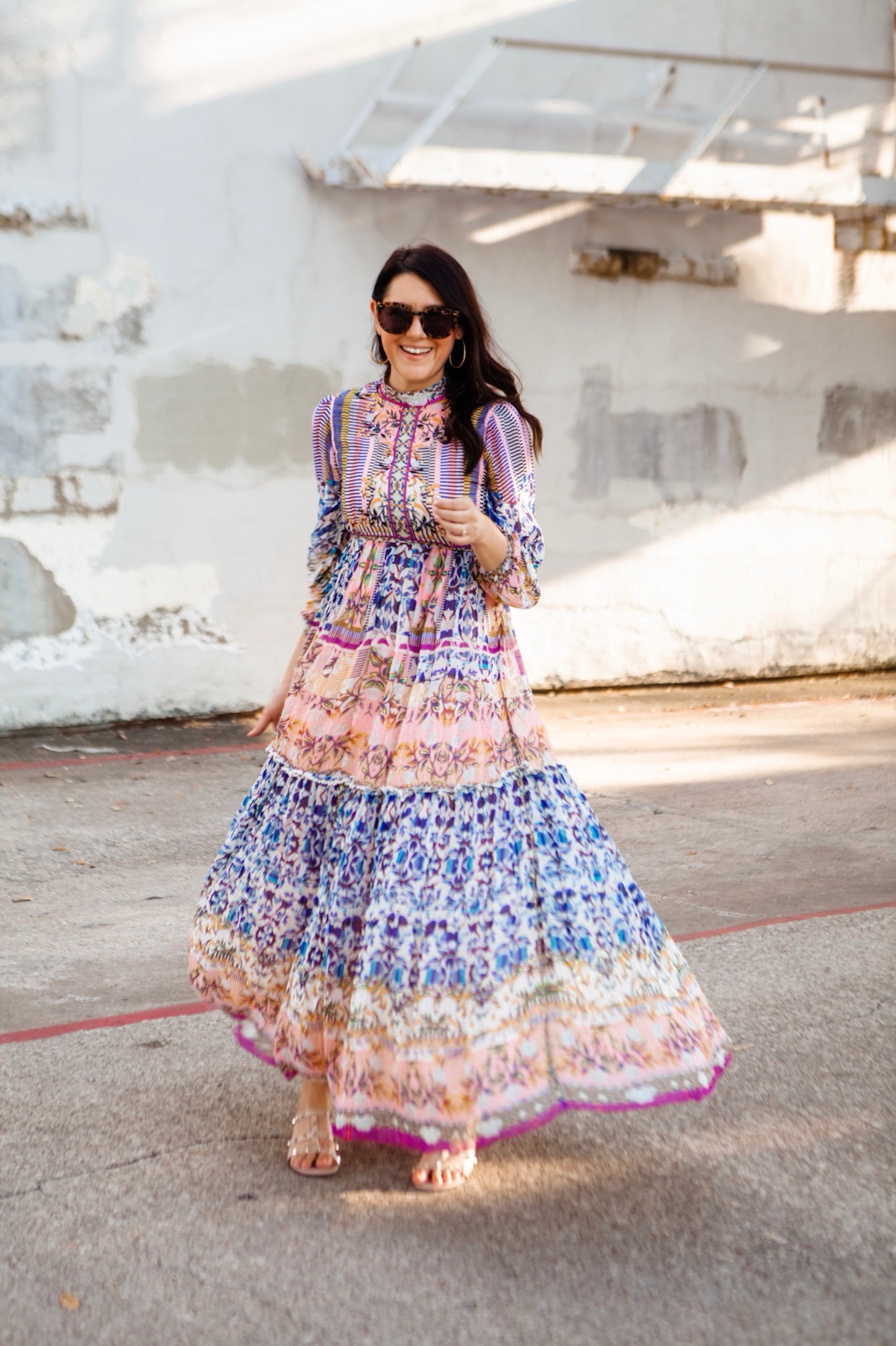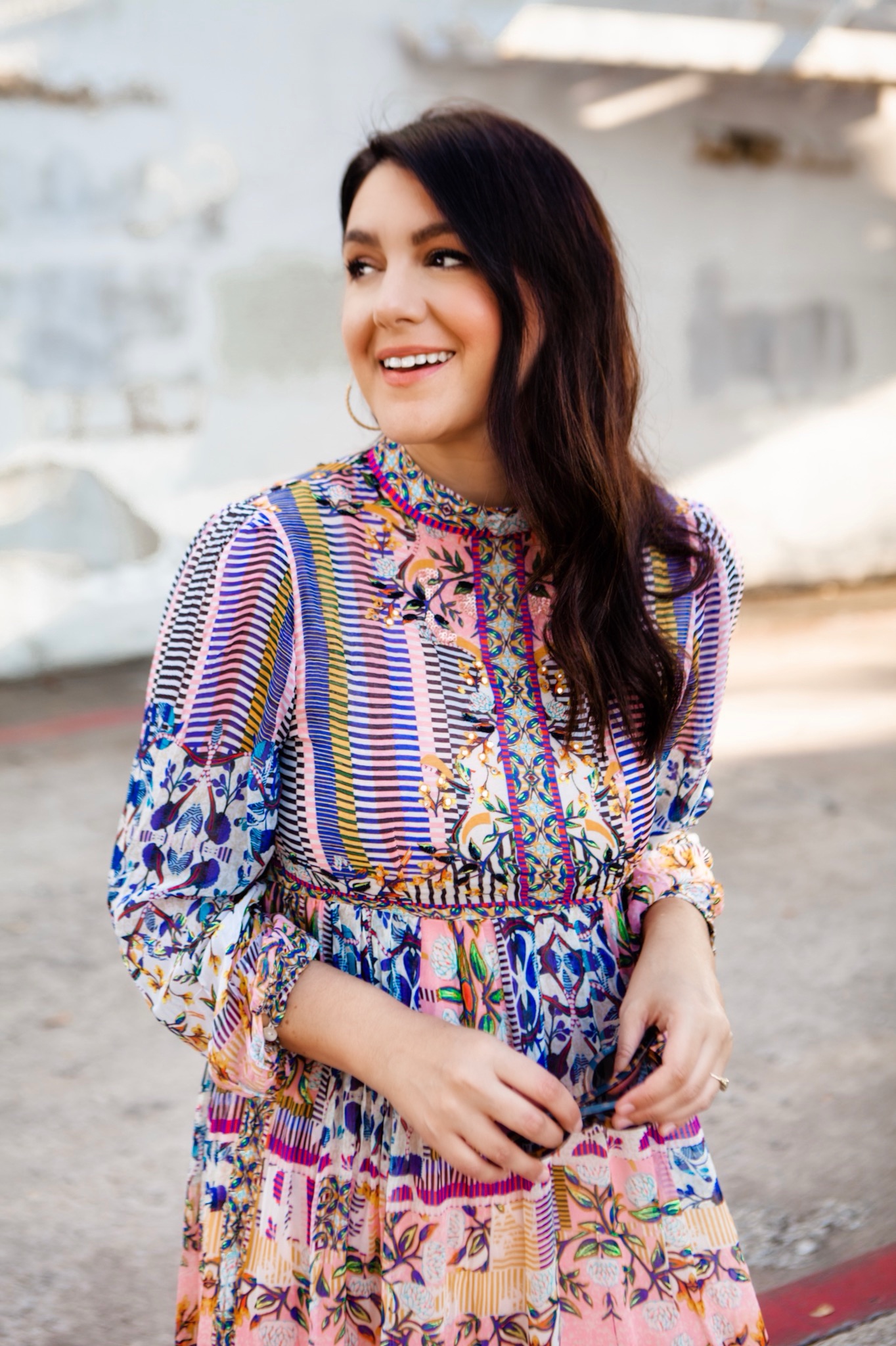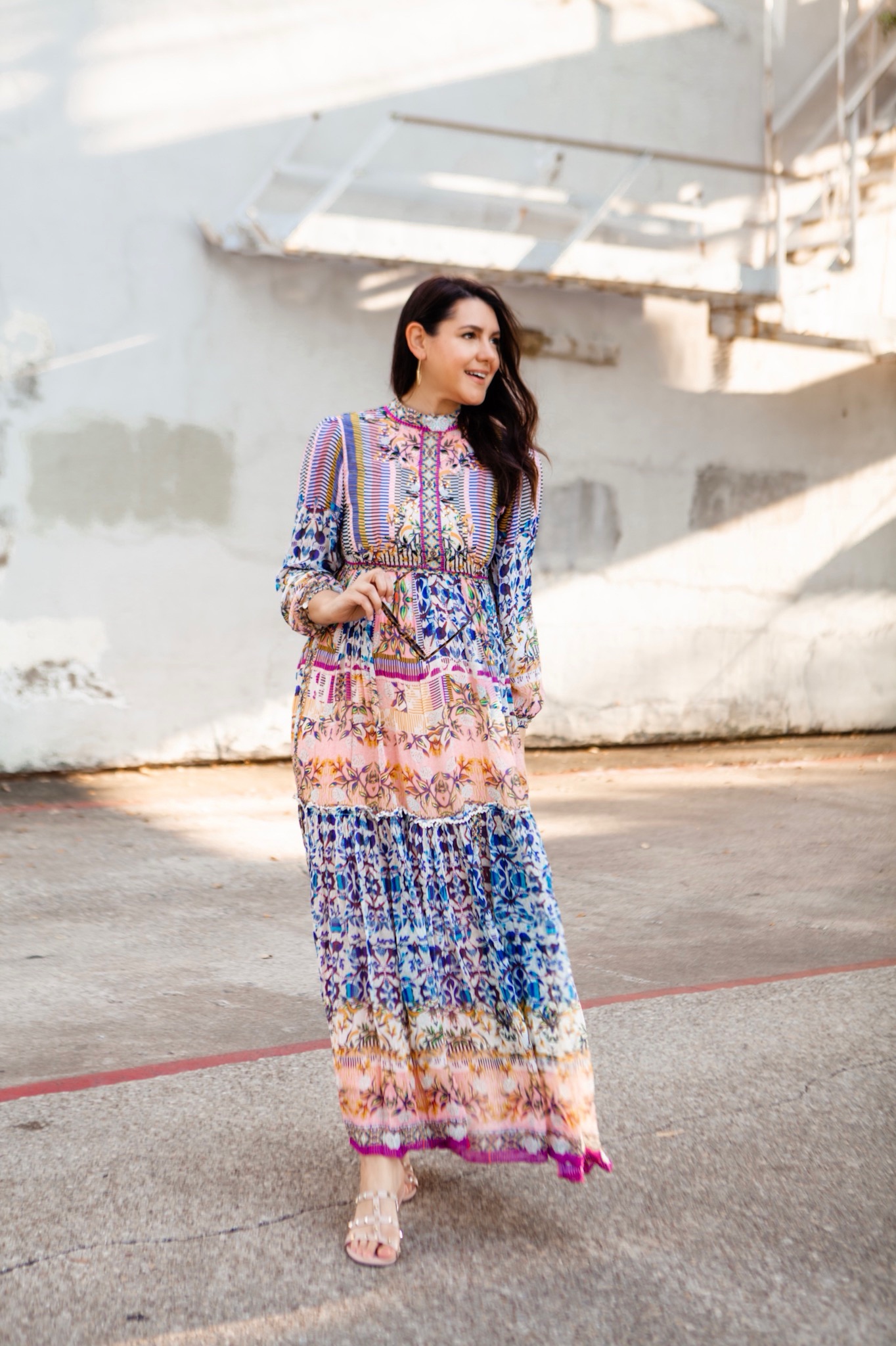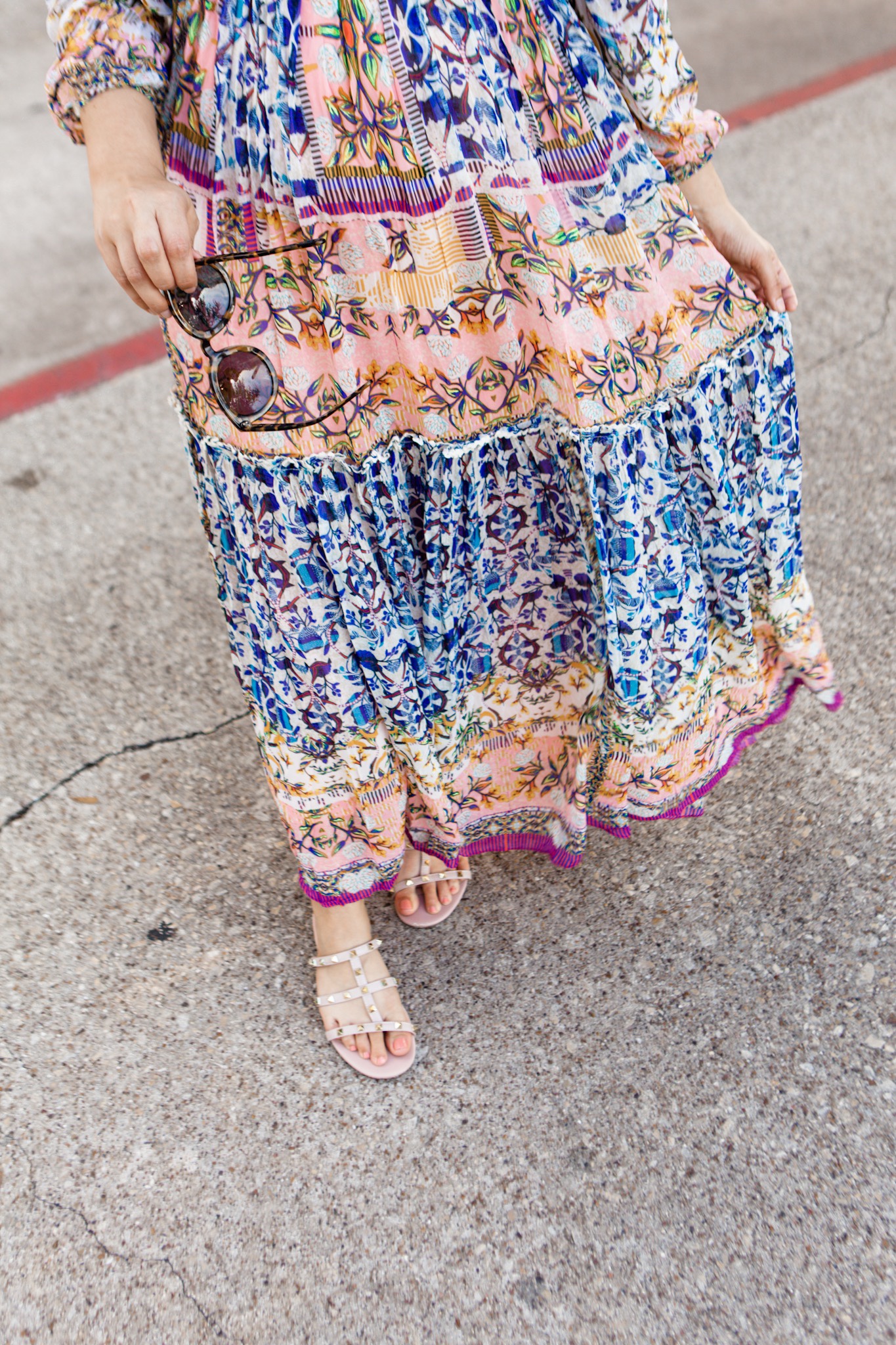 Dear Anthro:
Look what you made me do.
Okay so. I swear that I was going in to make a return and then I saw that Anthropologie was having an 'up to 40% off sale' on all of their new dresses and so I just popped in…I was going for a simple everyday dress (This one here) but I ended up with…well…you see her. She's hard to ignore.
Find The Anastasia Maxi Dress Here
The photos do not do this gorgeous dress (that I did not mean to buy) justice. It caught my eye the minute I walked into the store, it's breathtakingly beautiful. And I know that I use a lot of adjectives about clothing daily, but this one truly is gorgeous at every seam. I carried it around thinking, it will make it's way back to the rack and I'll purchase this everyday dress but alas, the risk taker in me took over and I came home with this dress. I just want to note that I had Gemma and my mother with me. Both of them encouraged this. They are accessories to this crime. (Speaking of accessories, I also bought these earrings.)
All that to say this dress is maybe one of the most beautiful pieces of clothing I've ever owned. I don't really have many places to wear this, but that doesn't mean that I won't in the future. This is a perfect 35th birthday dress or a vacation dress if we ever get brave enough to take Gemma. I've got high hopes for this dress, but for now I'll toss it on and just wear this beautiful piece and feel beautiful in it. I wanted to dress it down a bit, as you'll notice I'm in sandals and no purse is in sight. I just wanted this dress to speak for herself and she is very eloquent. You can find THE DRESS here.
Alternative things I could have named this post:
Watch Me Twirl Around in This Dress for 12 Frames
Anthro Made Me Do It
I Was the Best Dressed at Chick Fil A Yesterday
You are welcome to pick from the alt list a title that best fits your liking.
____________________________
Can I say 'all that to say' twice in one post? Okay cool. ALL THAT TO SAY: Anthro is having a sitewide sale on all of their dresses. This one was 20% off which is about what I figured most are but I suppose a few are 40% so they can say up to 40%. I've pulled a few that caught my eye below. (Ps: it just says 'for a limited time' so I don't know when this sale ends! Oh and no code needed :)) Shop the dress sale here.