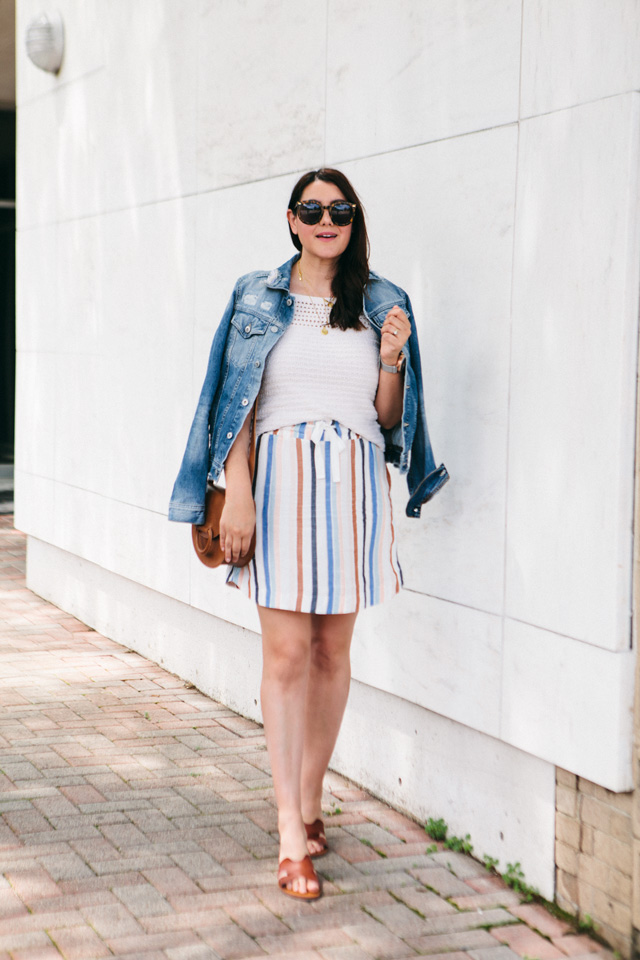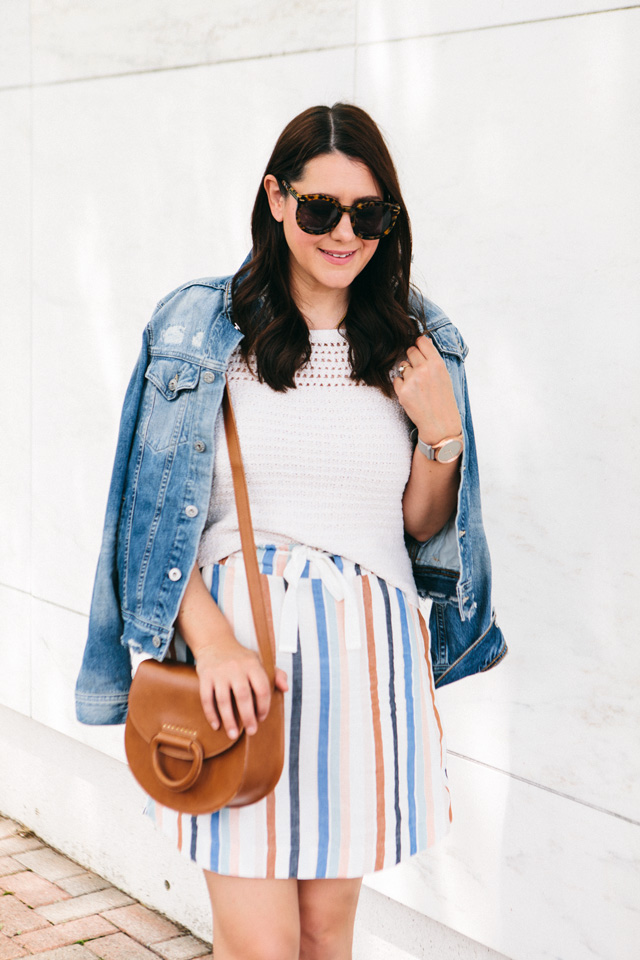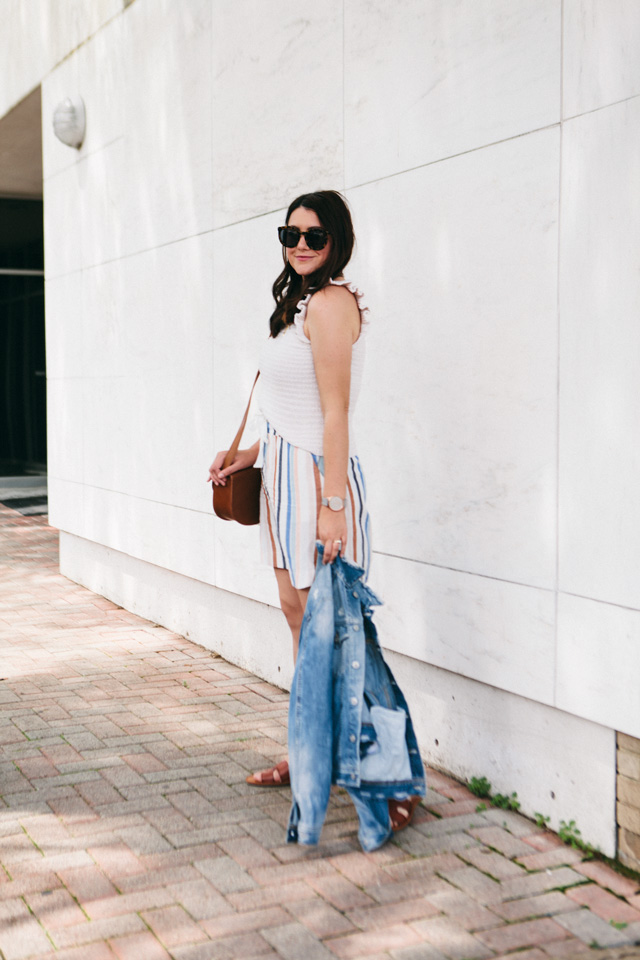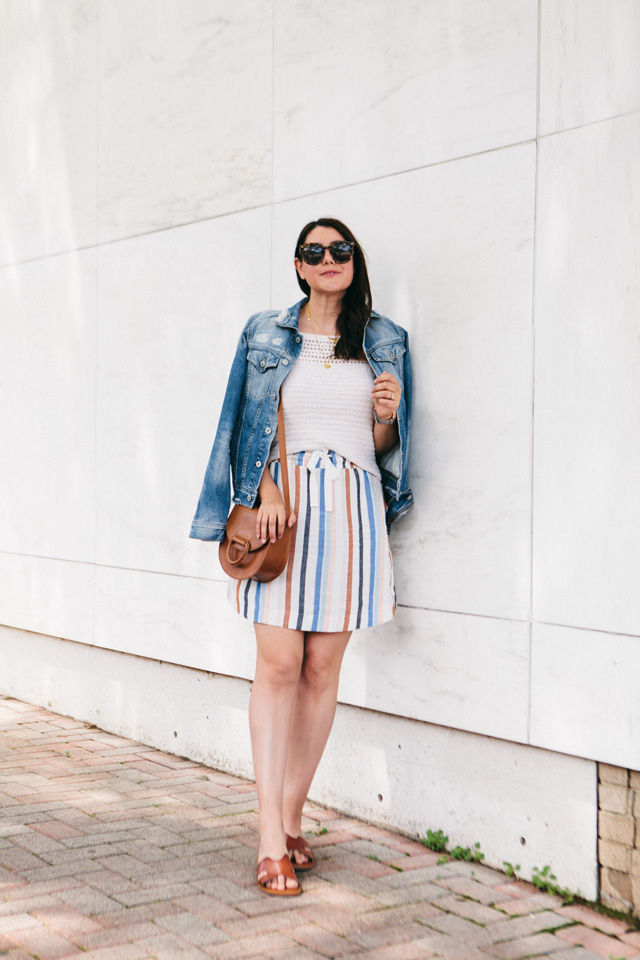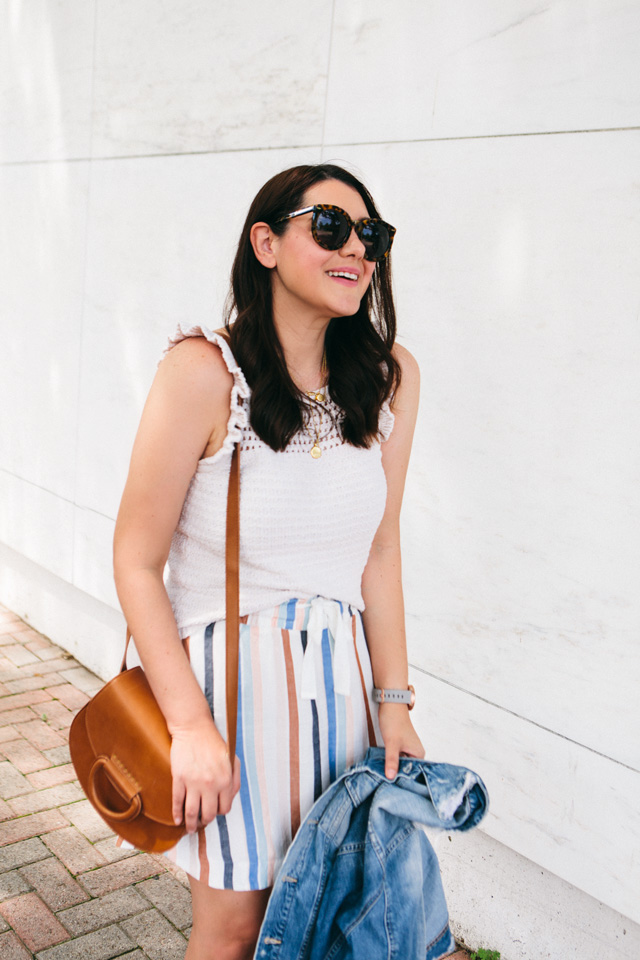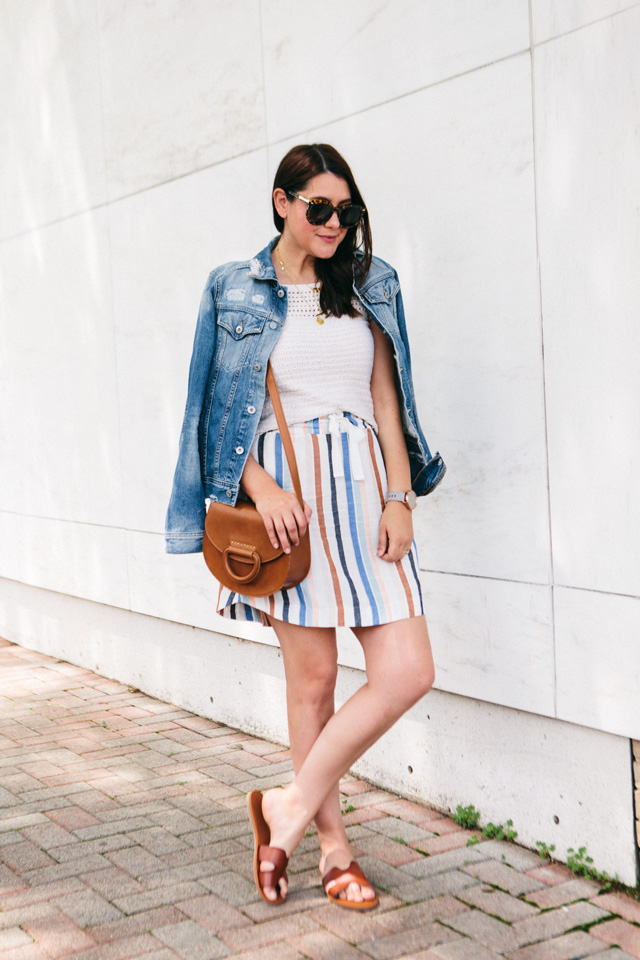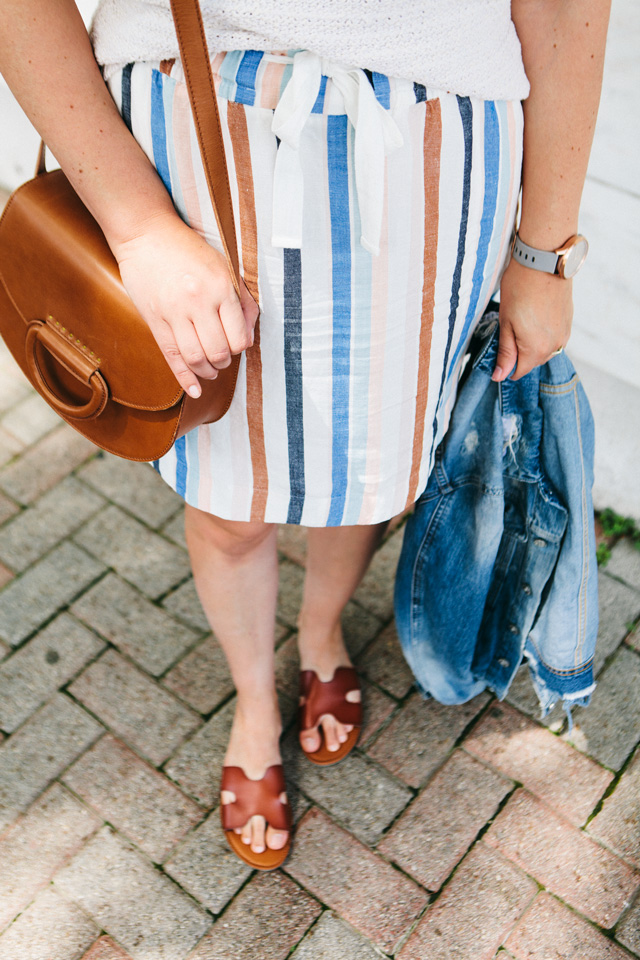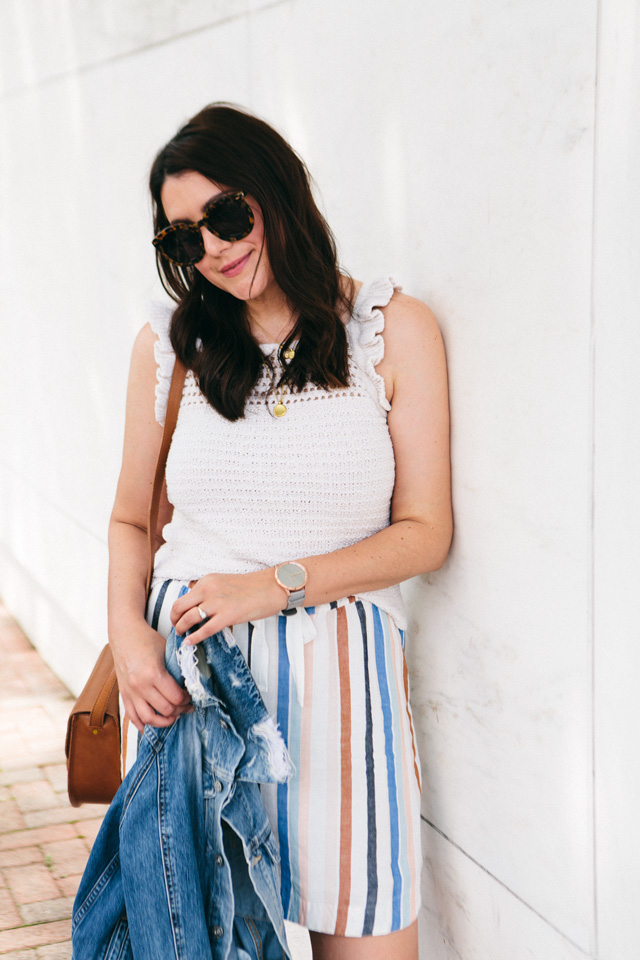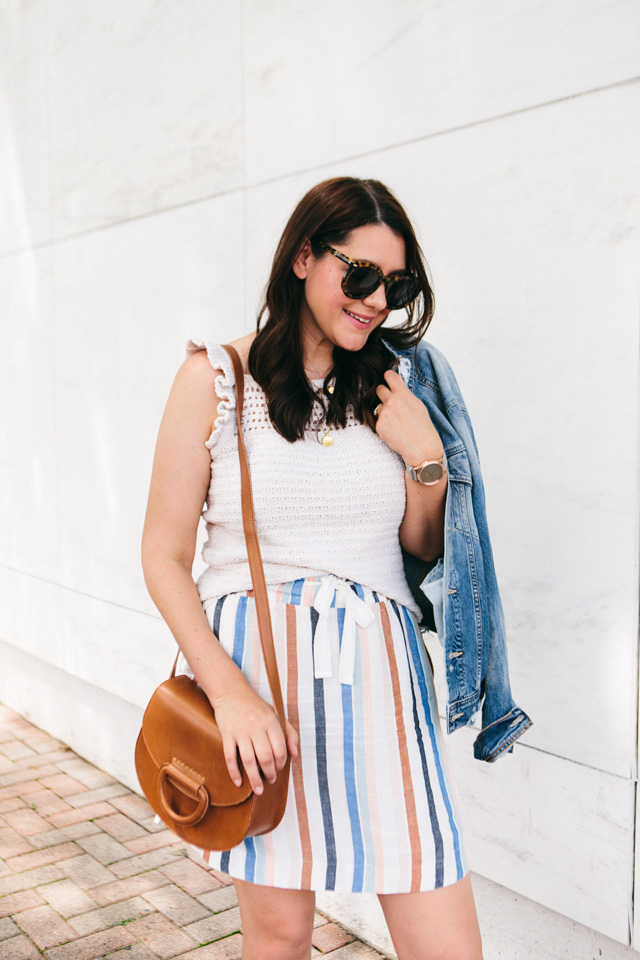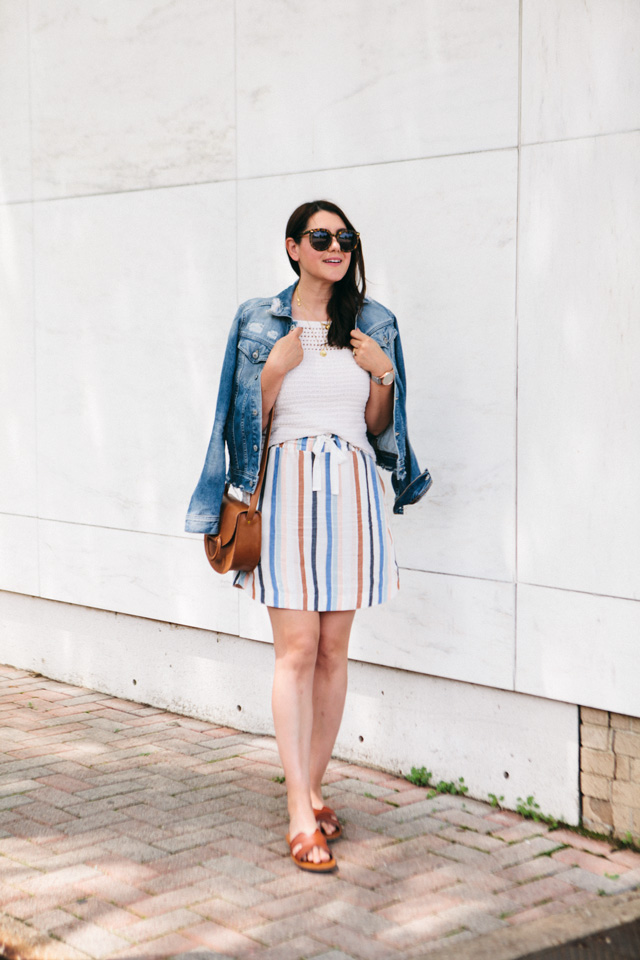 If you're noticing a theme of stripes and color this week, you'd be right but also I did not plan this. Sometimes my brain just goes there. Somedays I like lots of color other days I'm back to neutrals. It's a fashion roller coaster inside this head of mine.
We should talk about how darling this skirt is! I found it the other day at my Target Try-On and loved it the second I saw it. It fits a bit snug in the waist, so I sized up to a large. If you have a smaller waist, stay true to size! If you tend to run in between sizes or if you have a rounder tummy (here, here!) then size up, in my opinion. It's the perfect skirt for summer, it's lightweight and colorful and can be paired with a wide range of tops from tees to tanks or even a certain Madewell sleeveless sweater. (Yes, like this one here. Am I not the most obvious person to you by now?)
This Madewell top has been a fast seller and it's almost sold out, but fear not! I found a similar Madewell sweater tank and for around the same price! You can find that sweater tank here. I also linked a few other top options to go with this skirt below!