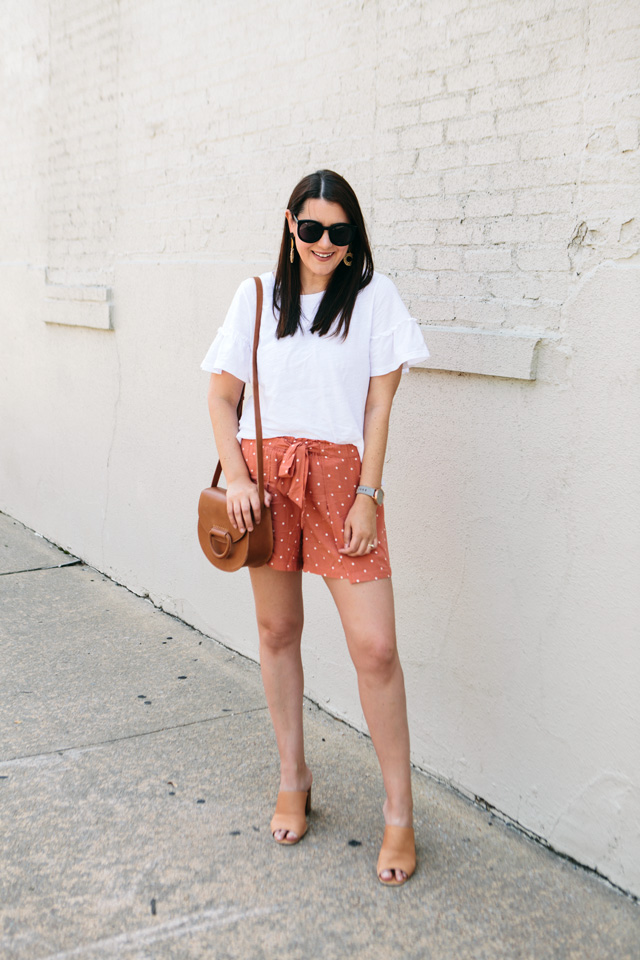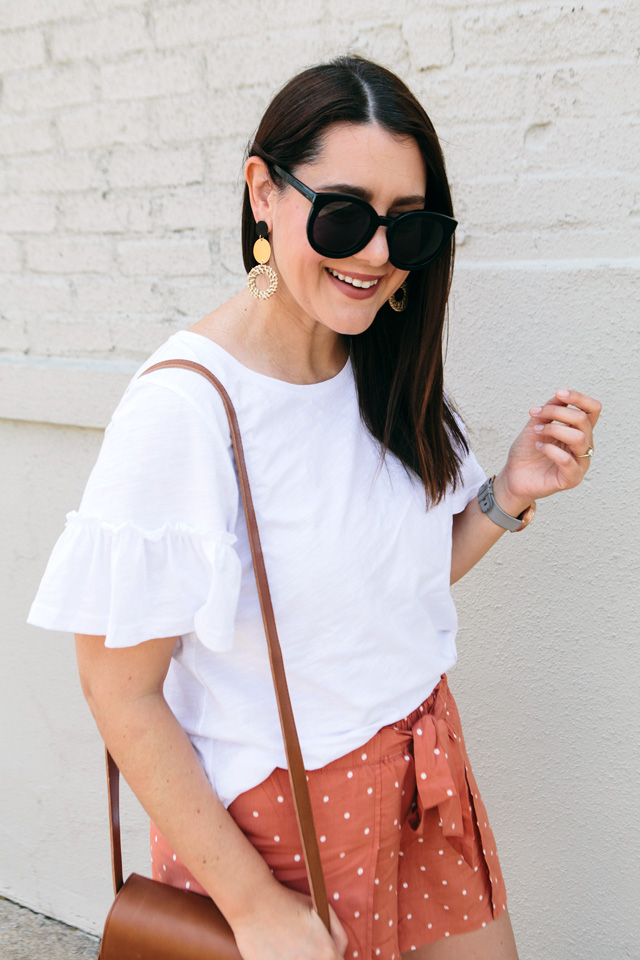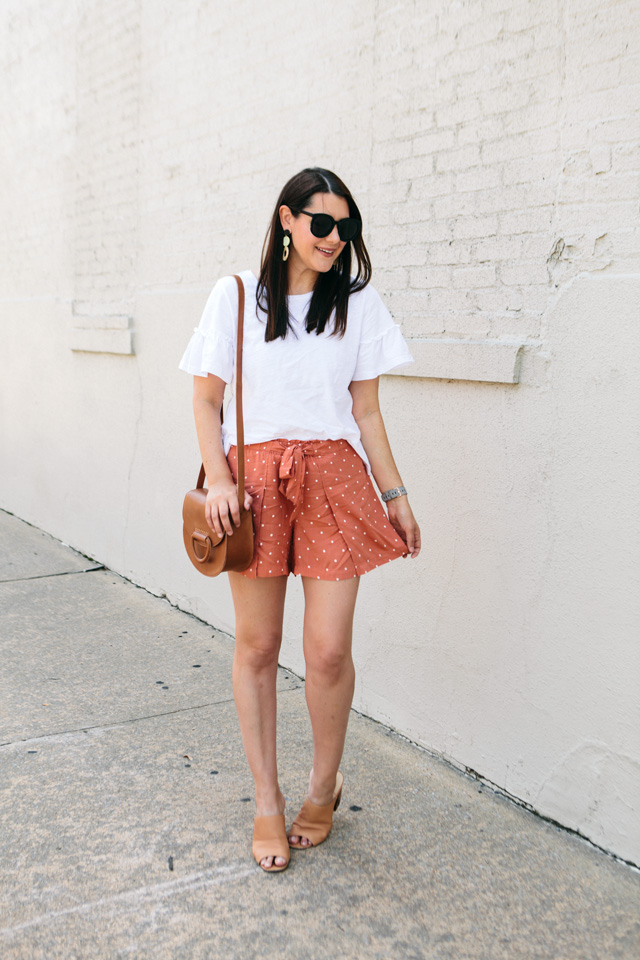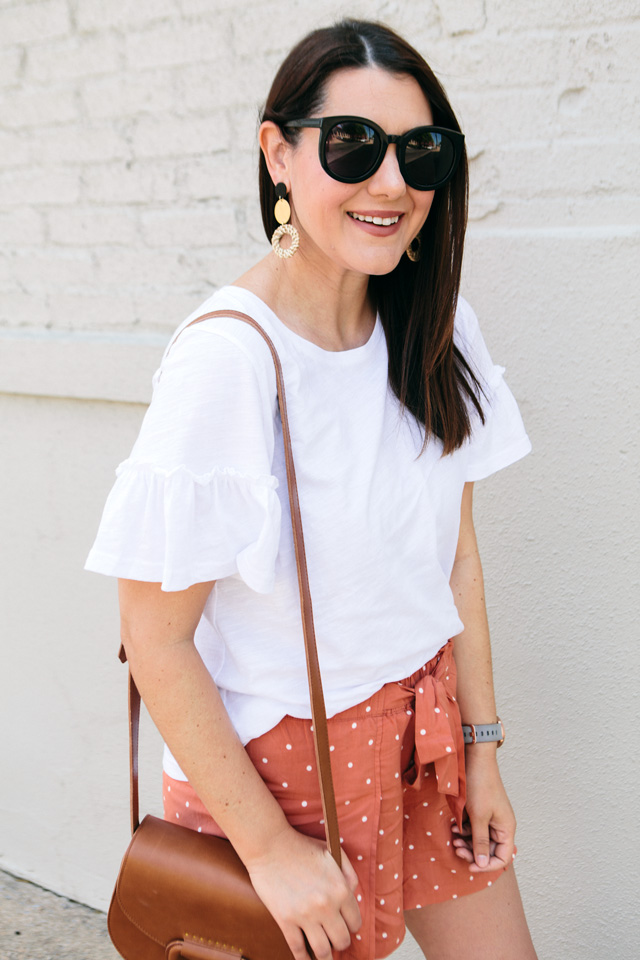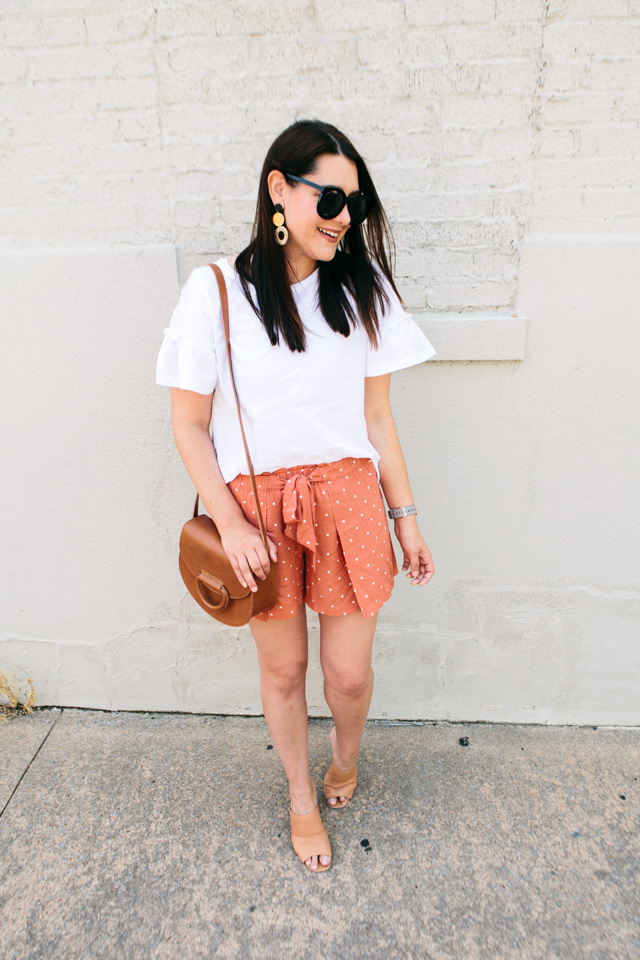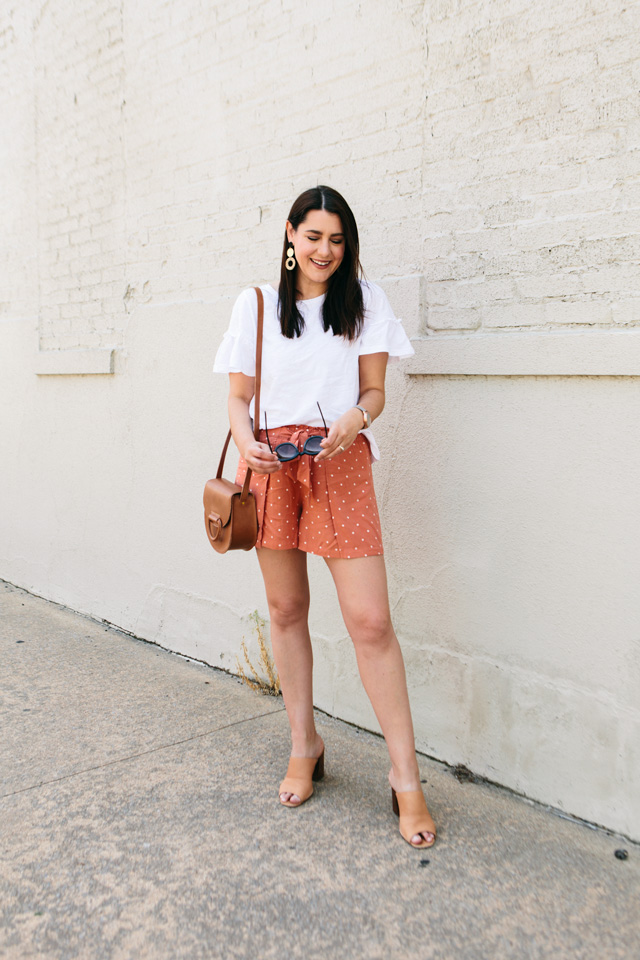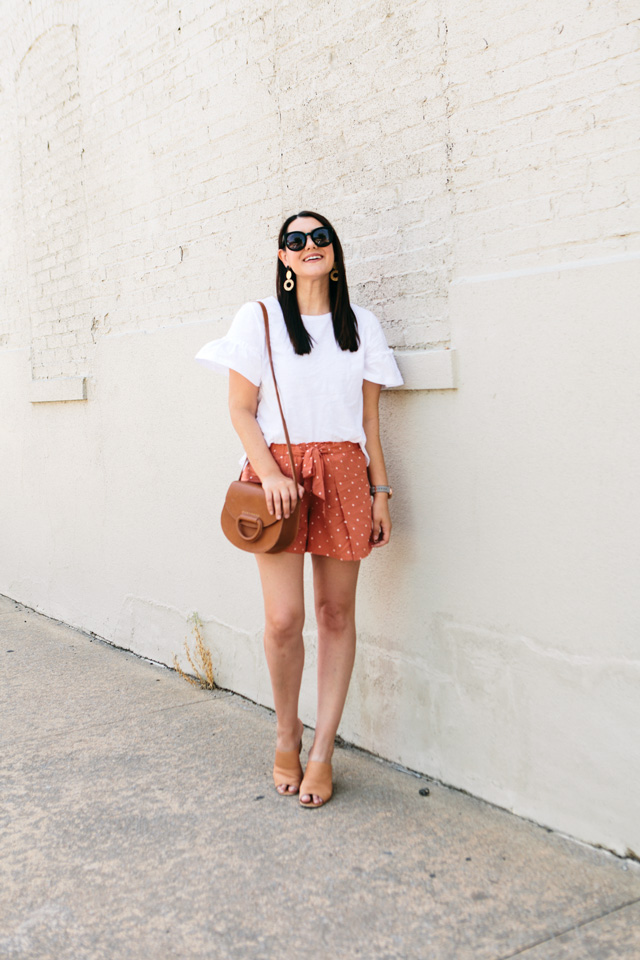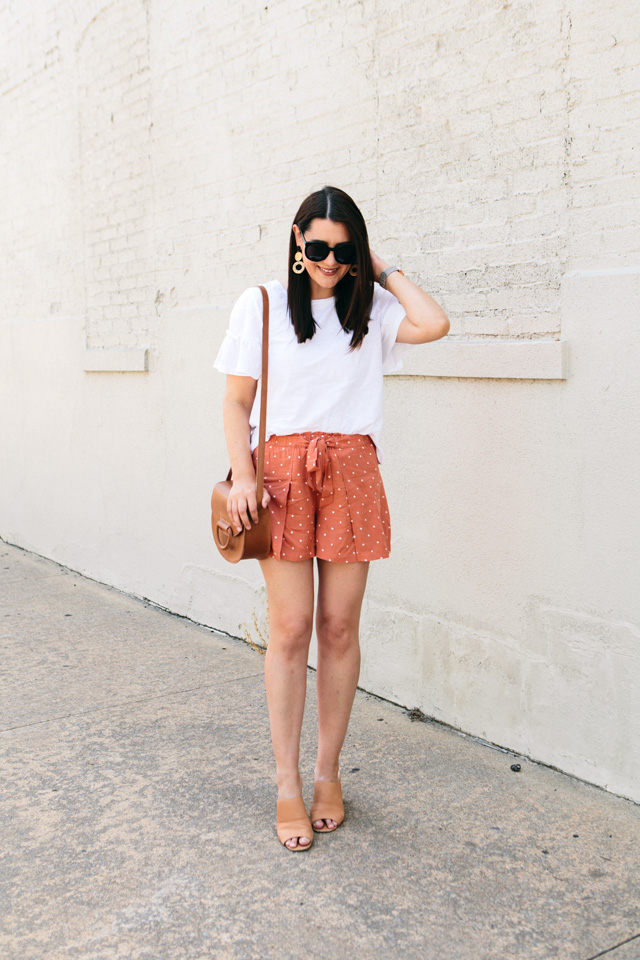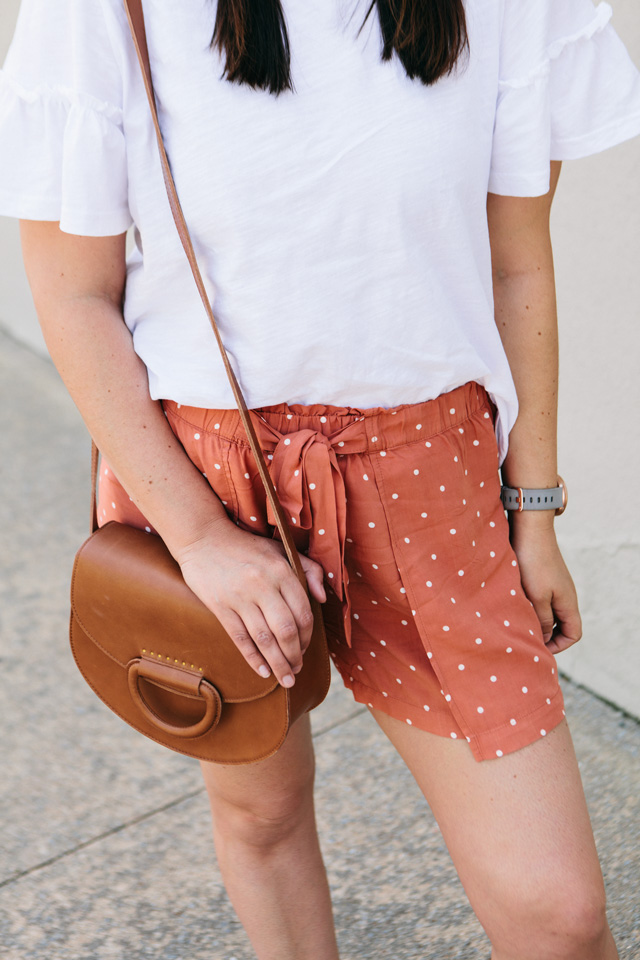 Pretty bold of me to say that my tee is perfect, right? And VERY bold of me to name a whole post about it… But I mean it's cotton, it's got the most darling ruffle sleeve that adds interest but not bulk and it goes with EVERYTHING. Denim? Yes. Cut-offs? Yes. Polka Dot swing shorts? WHY NOT?! I love a simple tee that I can throw on with anything for the summer and this one is it. You can find my $30 tee here! (Plus I love it paired with this pair of earrings!)
How darling are these polka dot shorts? I almost left them behind in a Madewell fitting room but last minute I changed my mind. They are surprisingly versatile and not-so-surprisingly comfortable. Very loose, very breezy. Perfect for summer. You can find my shorts here!
Our summer collection at Everyday & Co launched today!! Lots of simple dresses and tops that you can wear all summer long. We wanted to find pieces that you would want to toss on and go with and that you could dress up with a little jewelry. I think we hit the nail on the head 🙂 You can find the full launch here!
A few of my favorite pieces from the collection!