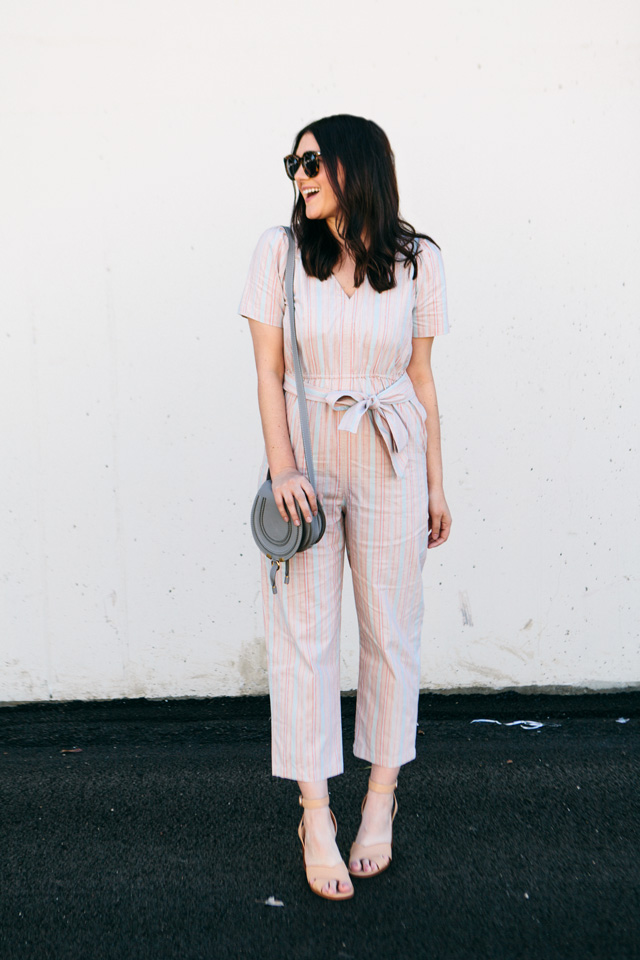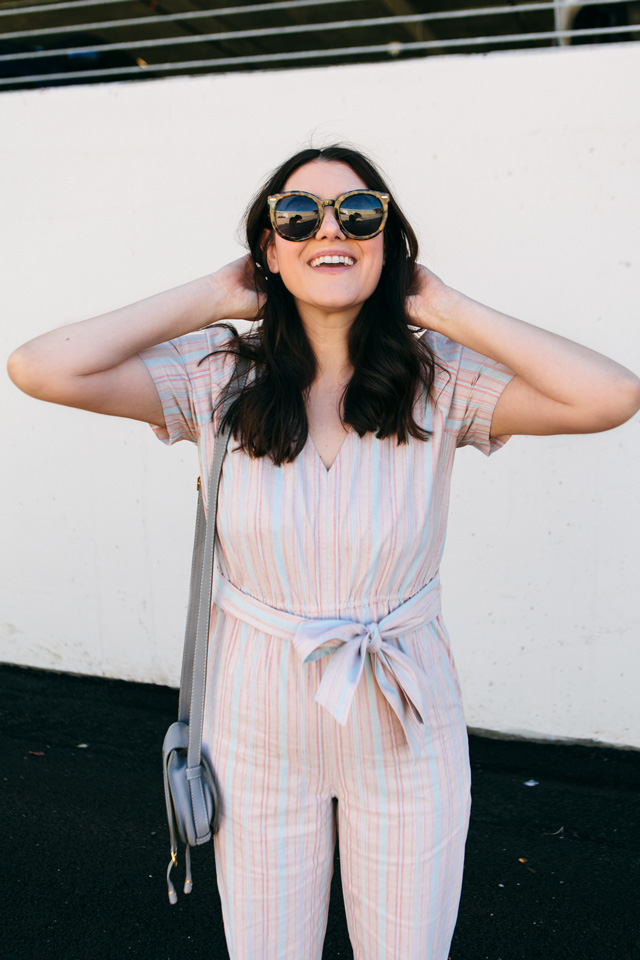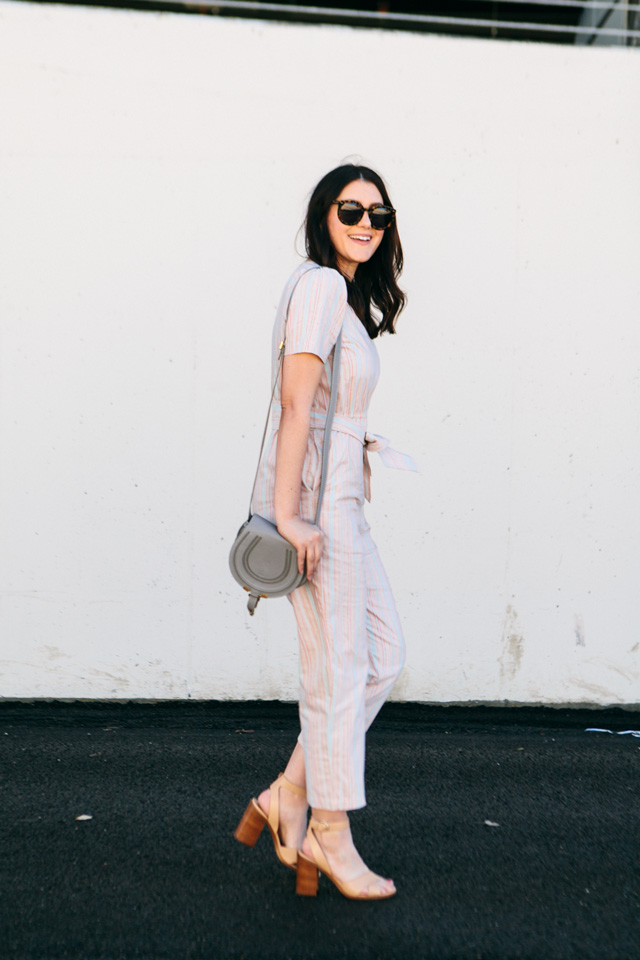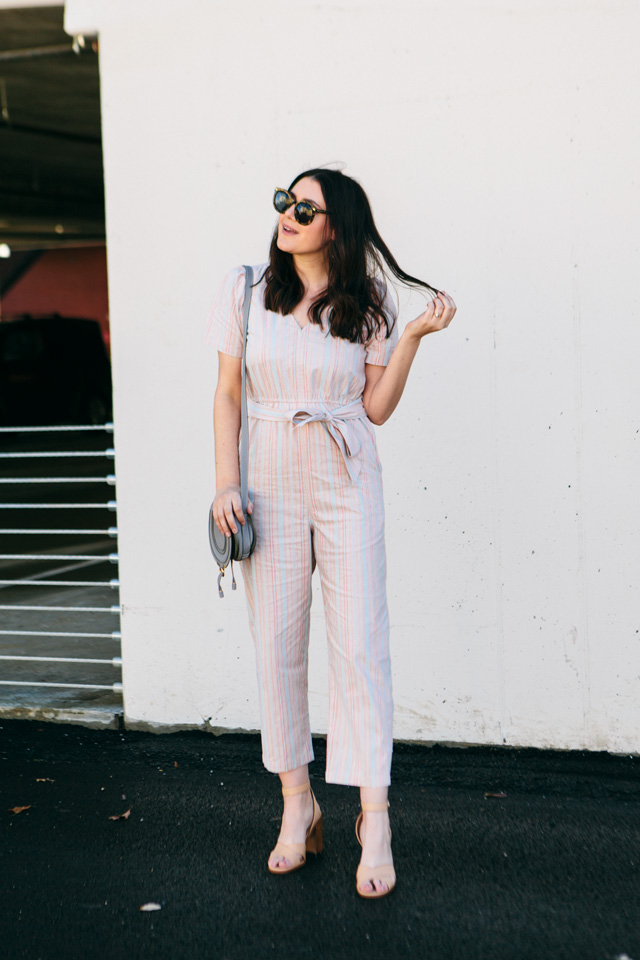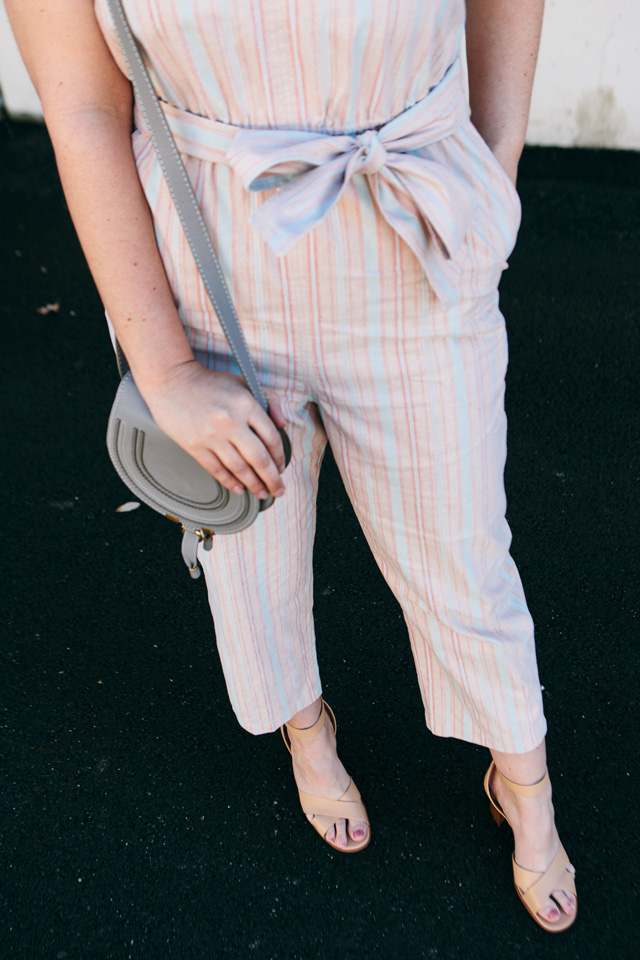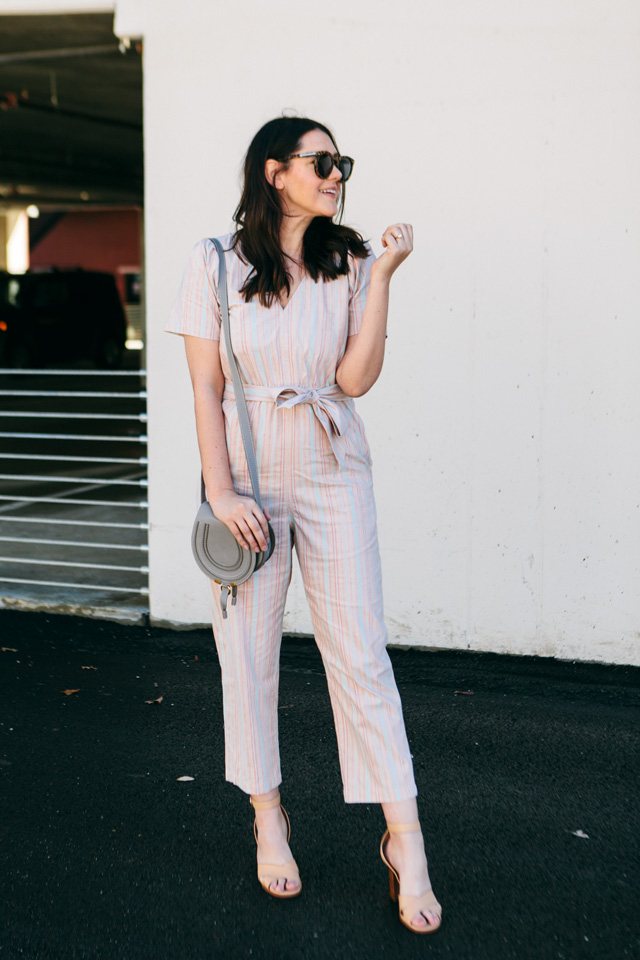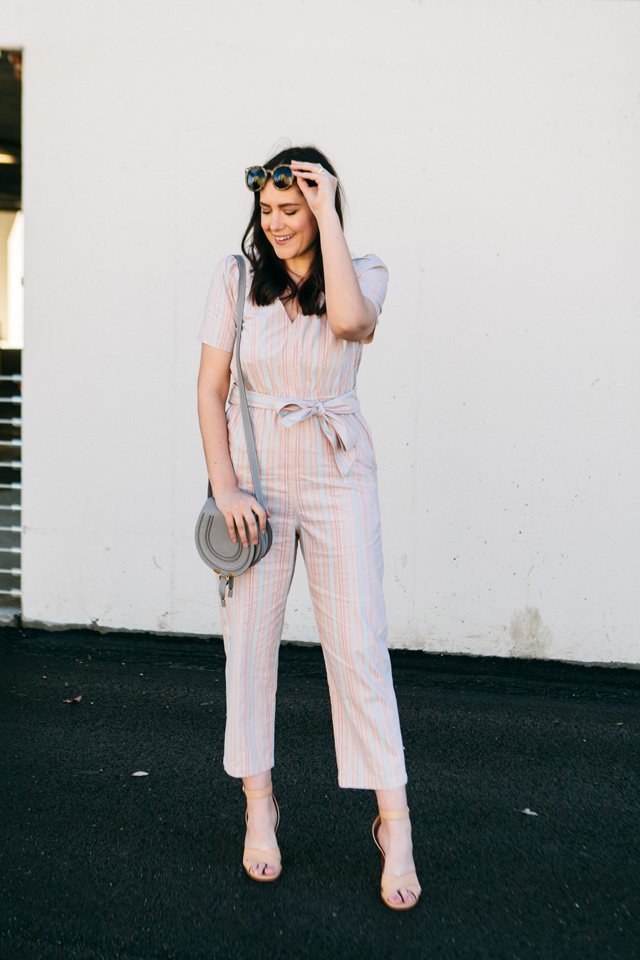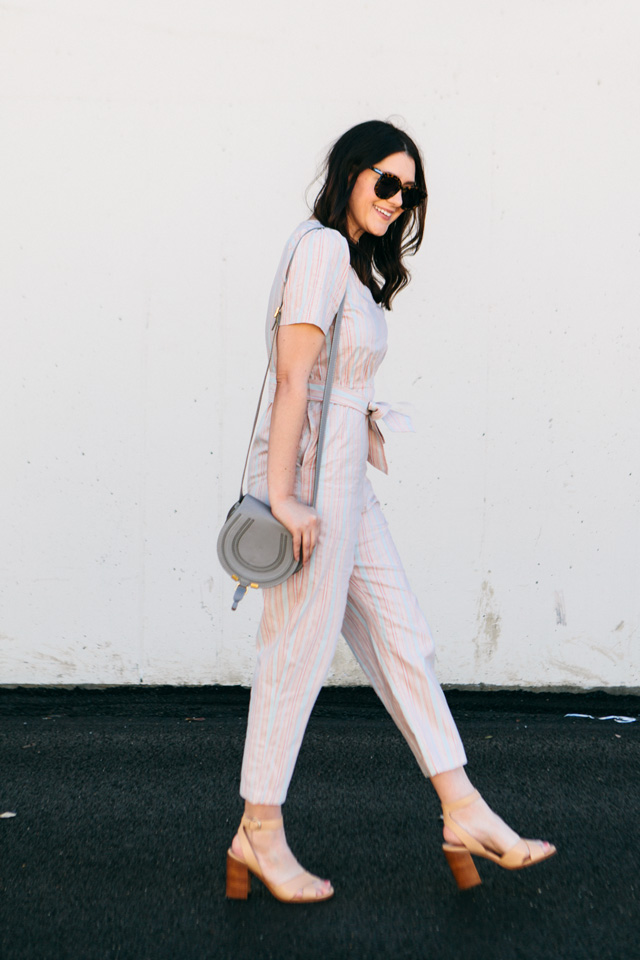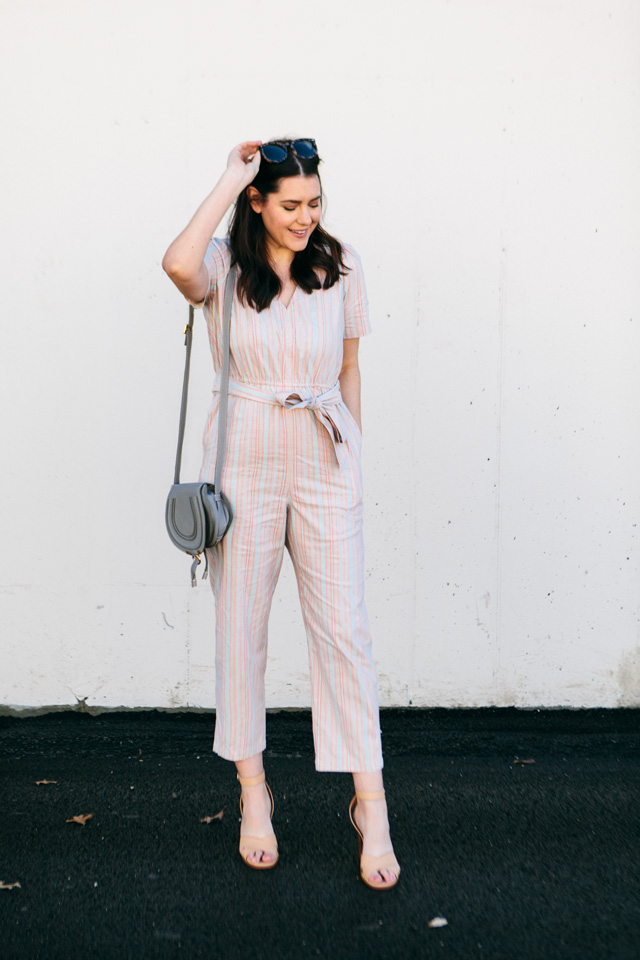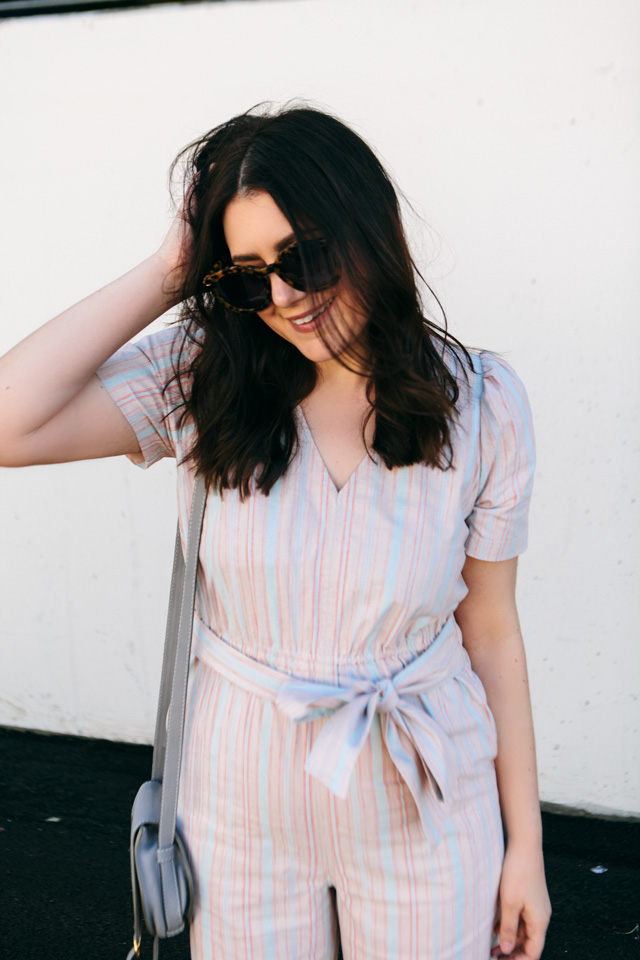 Two very very important things here to consider in today's post: 1) a puff sleeve jumpsuit that is ON SALE and 2) I chopped all my hair off. And I do mean it all off — we took NINE inches off! Can you believe it?? It was a slight whim that my friend Lauren truly encouraged by sneaking me in mid-week for a cut in her busy schedule. (She agreed it was TIME.) She cut just a few inches off and I said 'I feel nothing. Cut it OFF." And she did! I thought I'd have some regrets because I've grown so accustomed to long hair. It took me a long time to grow it out and I know this seems strange to type out loud but it feels like an accomplishment when it takes you years to grow it out. I think that's why I held onto it for so long, as well! But after baby / post-partum hair loss which for me has just now started to subside (She's 18 months) it was starting to lose volume, get stringy and just felt tired and old. I instantly felt fresh when I walked out of the salon. New day, new do.
What about you? Do you hold on to your length or constantly chop it off??
I feel like this Madewell jumpsuit is off the radar in the best way possible. What I mean by that is it's a hidden gem that just went on sale when I would happily pay full price for it! It's DARLING on — well at least I think it is! Maybe you think differently 😉 It's a loose fit which is nice for a jumpsuit. I don't love tight things on my middle, a lot of times jumpsuits or rompers fit this way.  But this fits perfectly for what I was looking for. I am in the 8, I would say it is true to size but it's a loose fit. If you want it to fit a little bit closer, I would definitely say size down one! I am a true size 8 and this was MY perfect fit because I like it loose. If you're in between sizes, go down one!