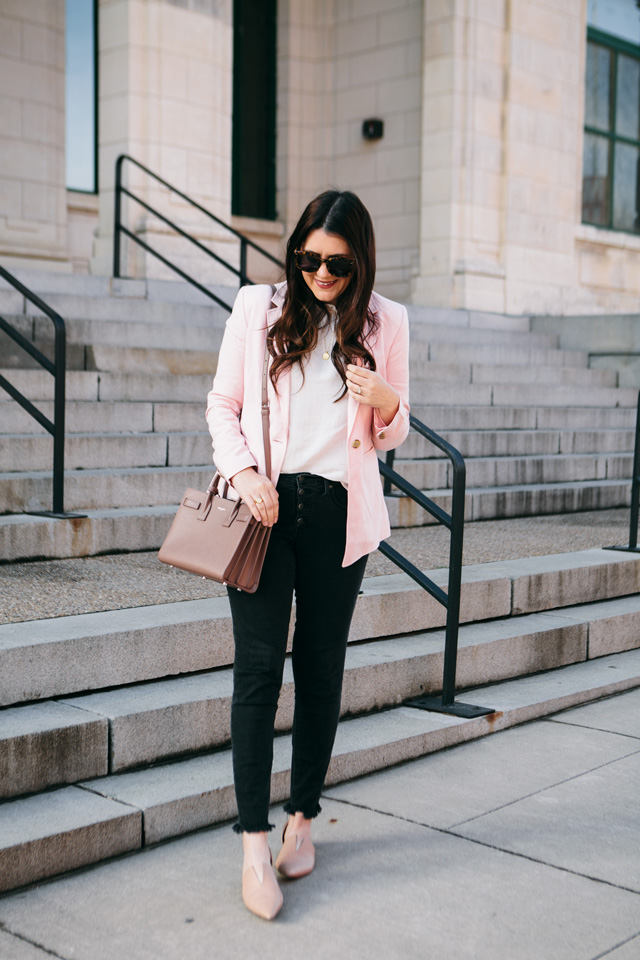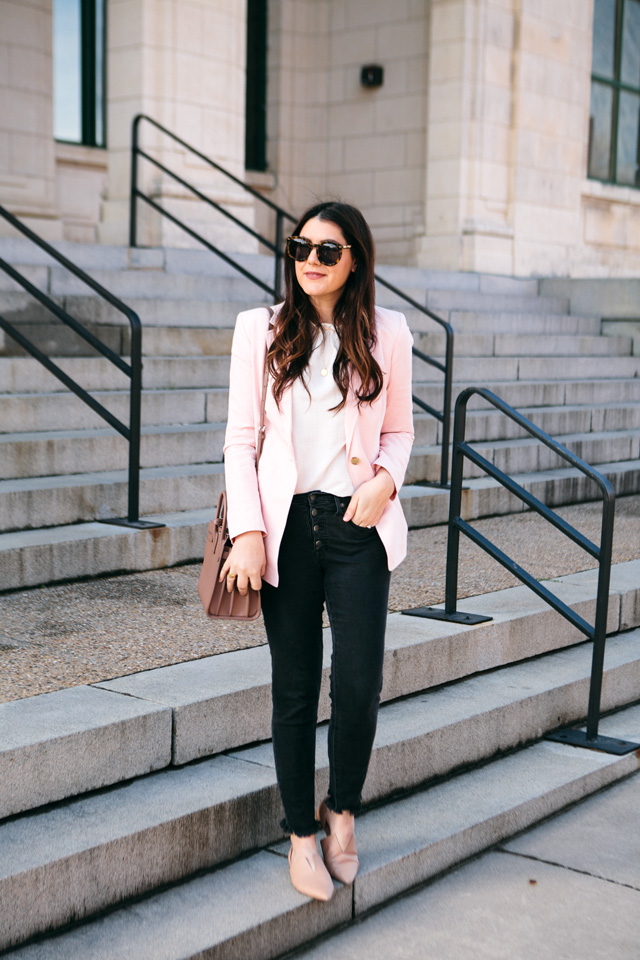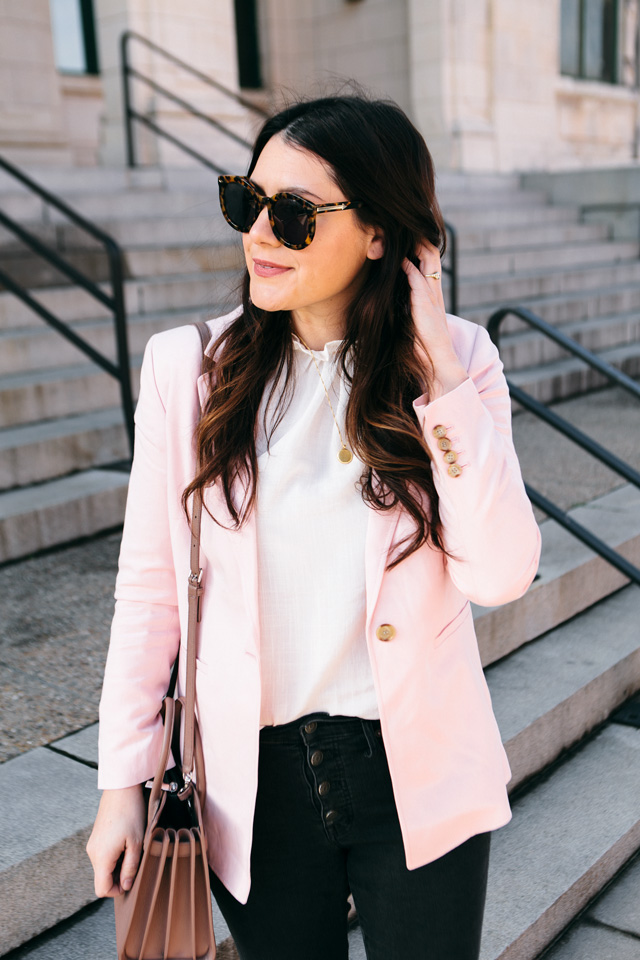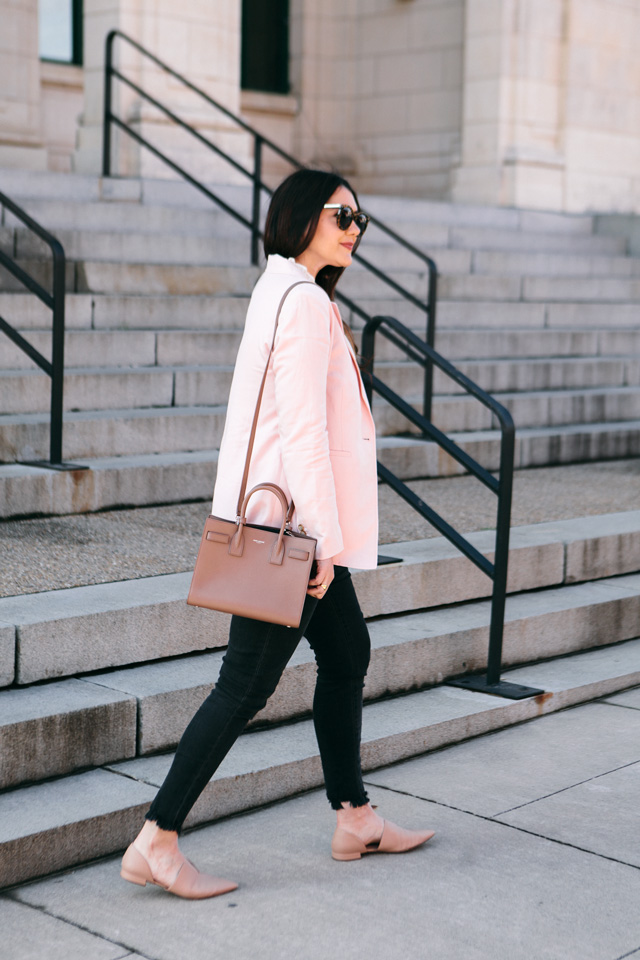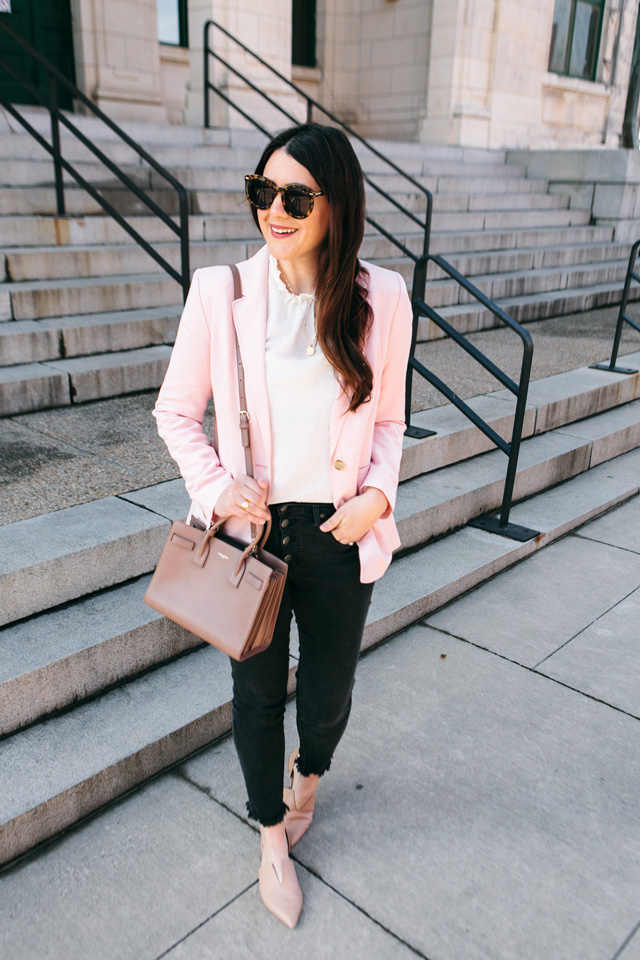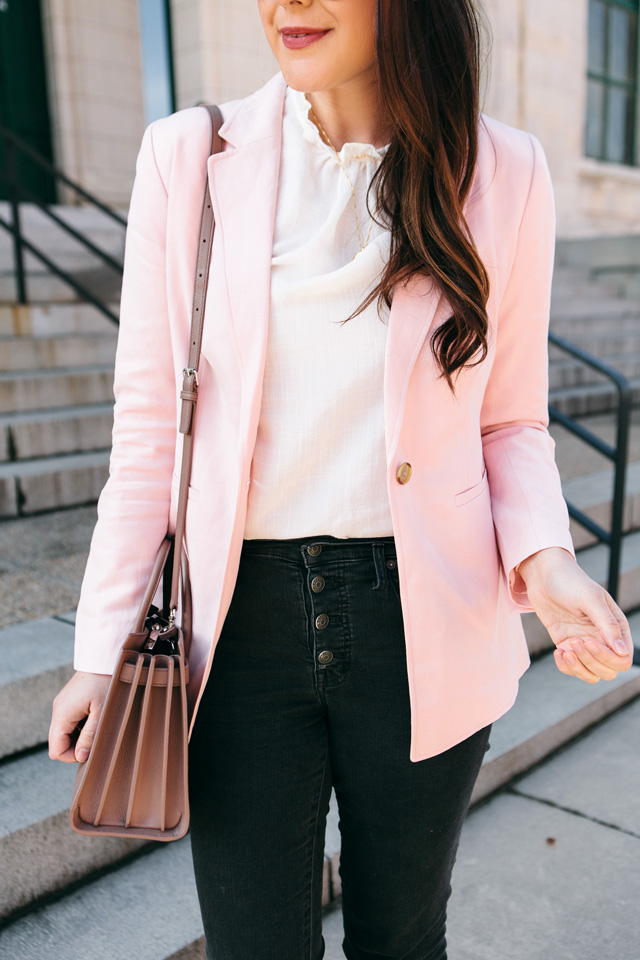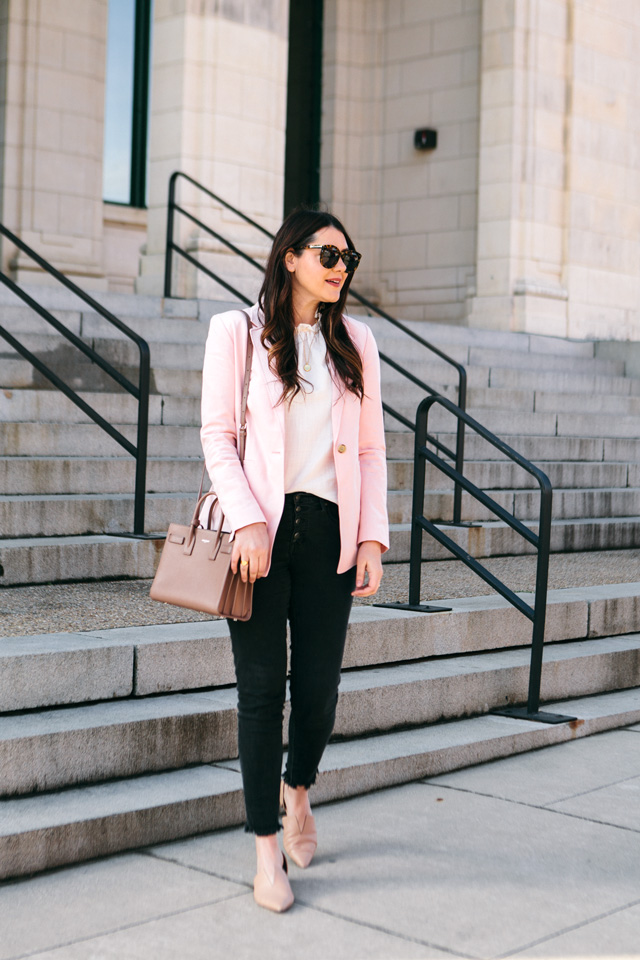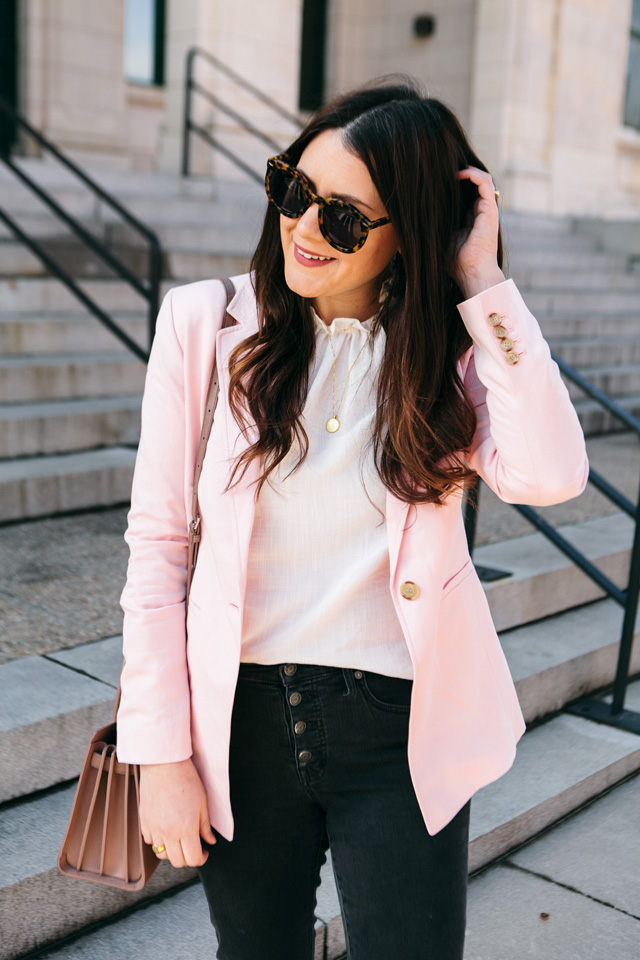 Is it cool that I just pretend from this point forward that it's spring? I am fully over winter so ya know what? I'm going to choose to be a little chilly and just go forward with spring looks. I am over winter so let's do this spring. To start this spring up right, I found this pink blazer at LOFT last week (see my try on here!) and YA'LL I am in love. I am trying not to be so dramatic about clothing but it's really hard when you love clothes as I do. If I was being dramatic, I would say this blazer jumped out at me and screamed my name and absolutely begged me to take her home. But technically it was just sitting there quietly and I was the one to make a fuss. I almost tackled a LOFT associate to get to this blazer. Luckily she was quick and moved out of the way.** I don't play around when I see a unicorn like this blazer. Also, I think it's safe to say I'm into blazers again. We have an off and on again love affair and this year it's back on.
You can find this blazer here!
I freaking love this top from the Shop right now. It's definitely lightweight because it's a gauzey material so come this spring it will be the perfect wear-alone top, but I love it layered like this. I should have taken a photo with it on its own but alas, I was cold and forgot. Forgive my cold-induced forgetfulness, it happens when it dips below 70 degrees here. You can find this top here!
I know a lot of you have asked and I finally found a very good substitution for these Vince flats! This pair is not a duplicate but is so darling – -it has a knotted cut out and is the perfect nude hue. You can see it here!
(**No employees were harmed in the purchase of this blazer.)