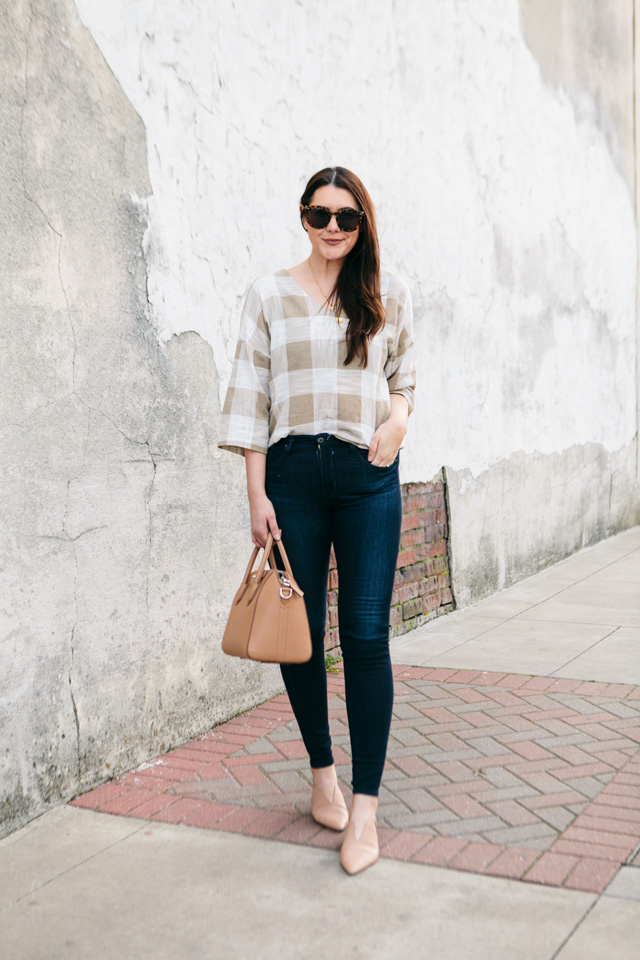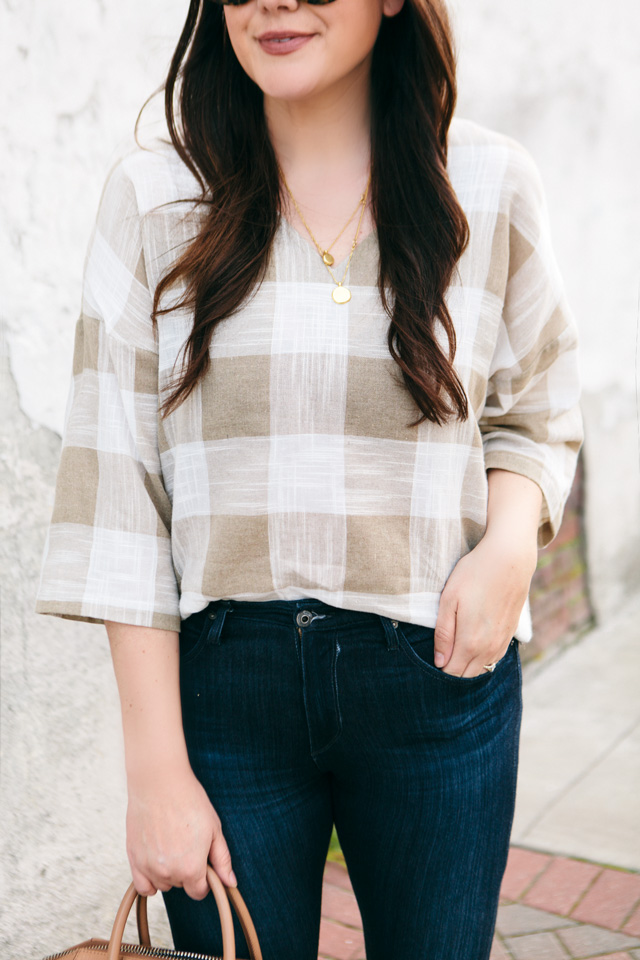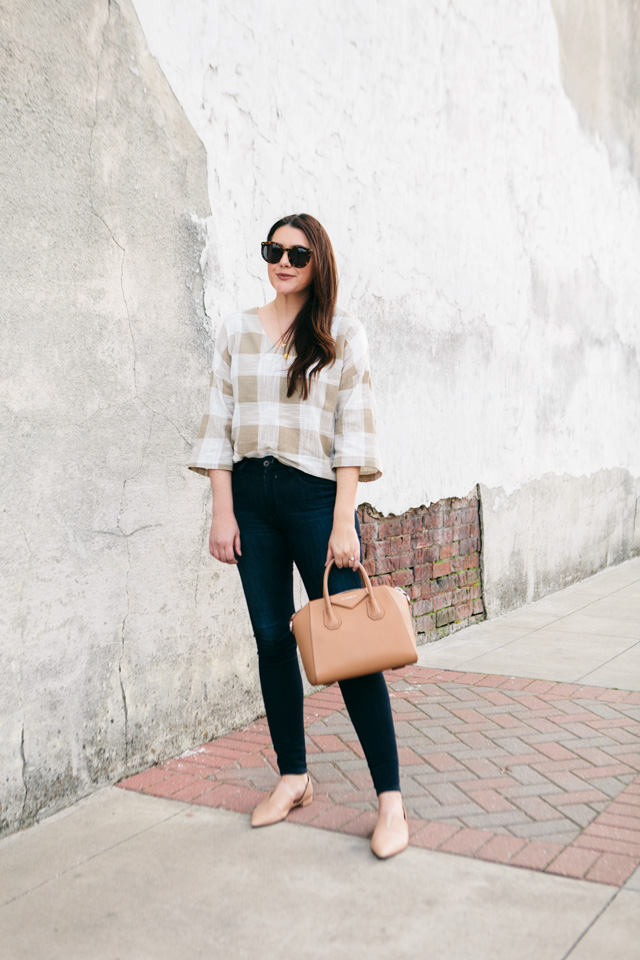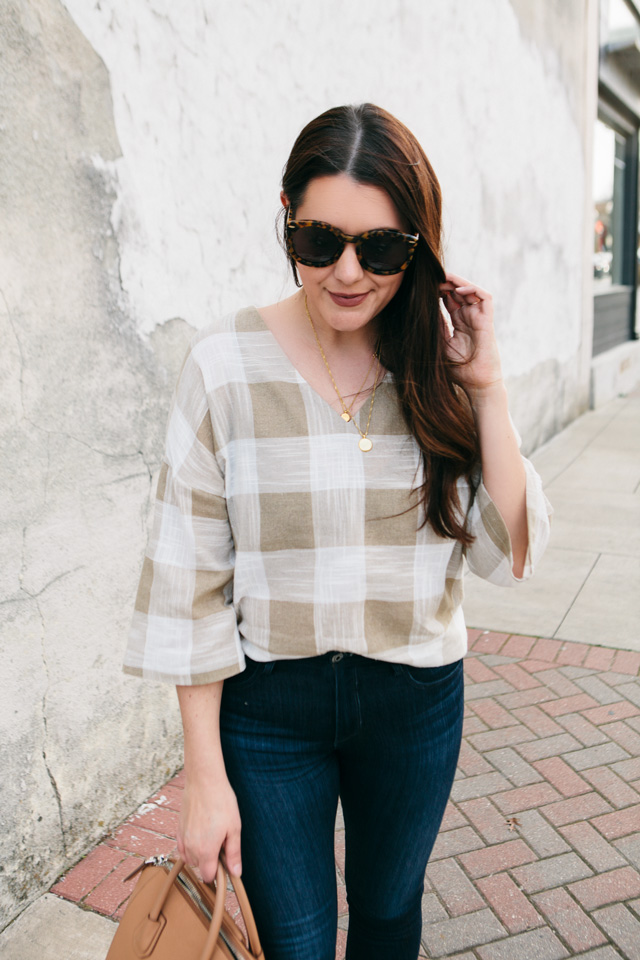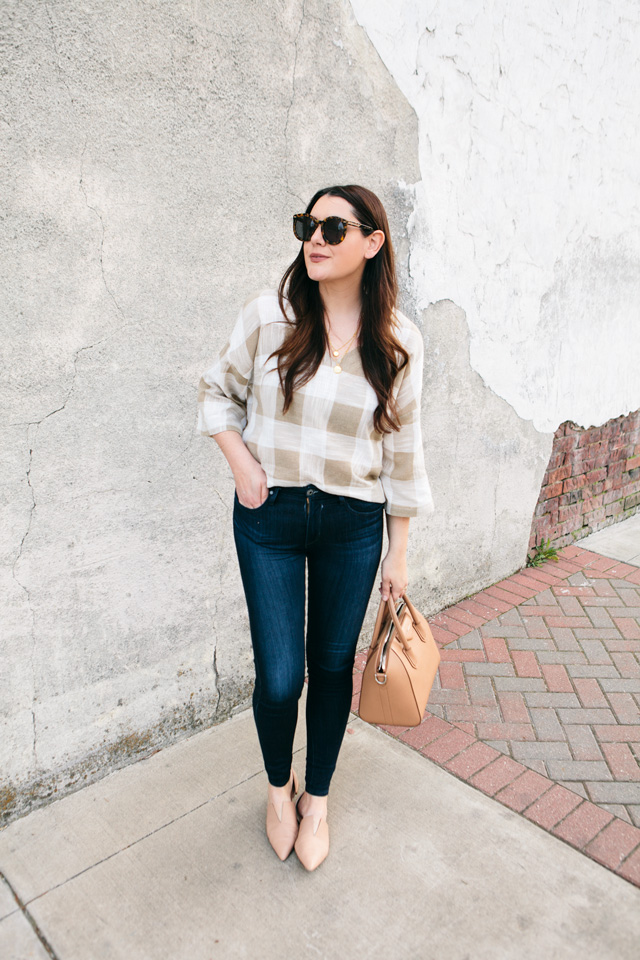 Would you believe that we've had a wave of spring-like weather this week? Of course, I say this lightly because I know half of the States are still frozen. Don't worry we here in Texas will get ours this summer. 😉 It was such a nice preview of what's to come in a few months so I took advantage of the weather and went without a jacket, which is the best when you have a cute new top.
We launched our Tuesday Ten in the shop yesterday and this tunic was one of the 10! (Yep it's a tunic! I just have it tucked. It's notched at the side, so it's easy to tuck without bulk or leave out.) We are slowly lightening up our color schemes at the shop. Lots of whites and brights and this really pretty lavender color is making appearances.  I know for a fact that this spring will be BRIGHT. I hope you guys are ready for it.
This top fits true to size but is a boxy fit. It's a loose-fitting tunic, I just have it tucked. It's cute with white jeans as well! I wanted to show two different ways to wear it since it's such a neutral top you can really pair it or wear it any way you like. You can find this top here!