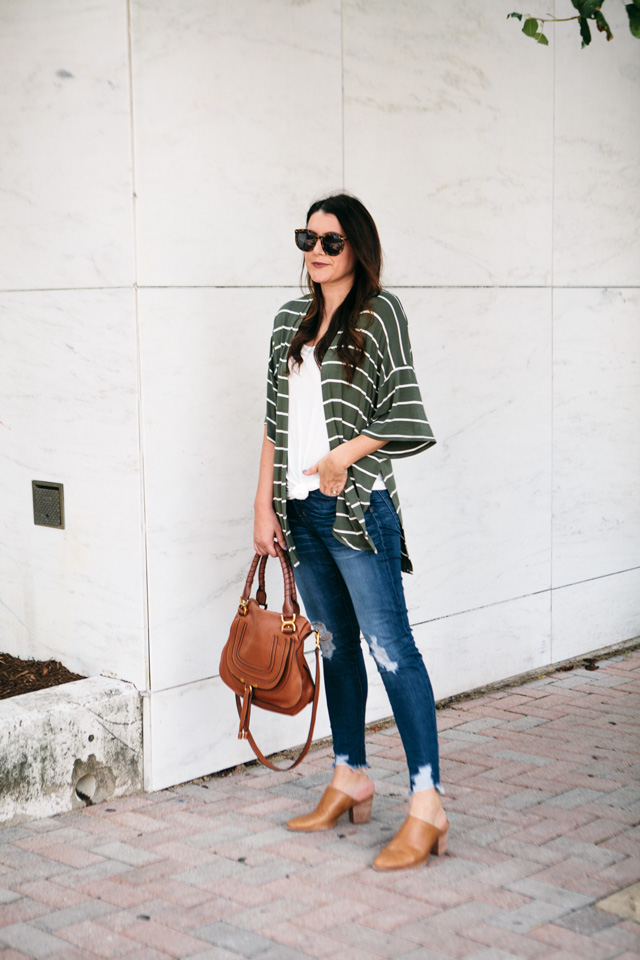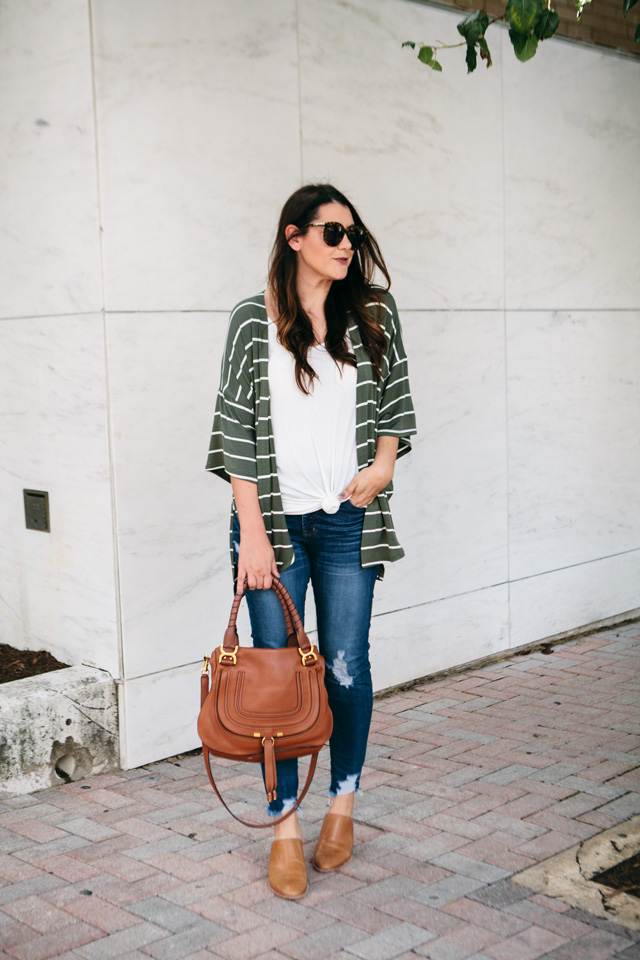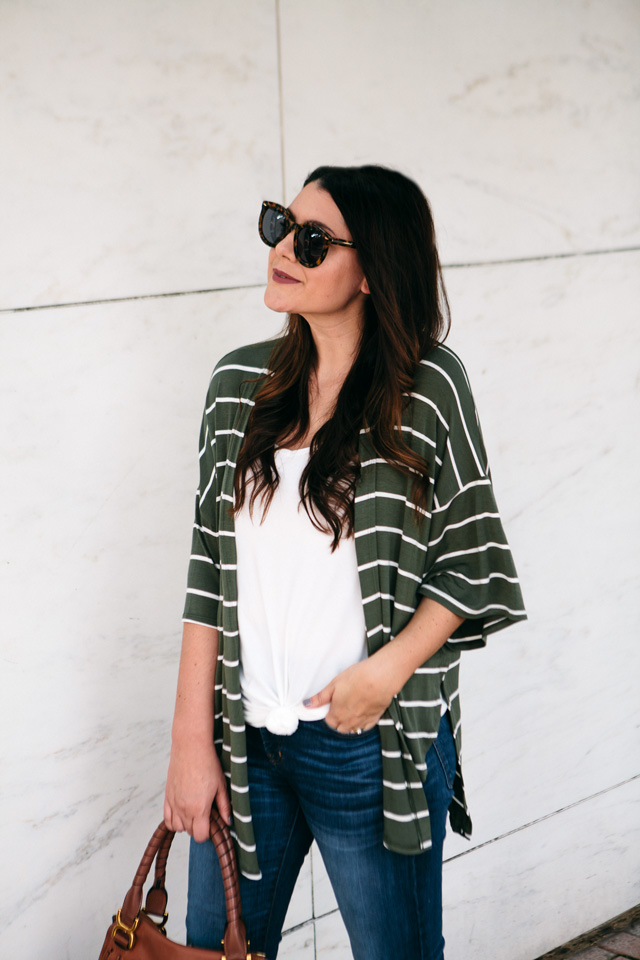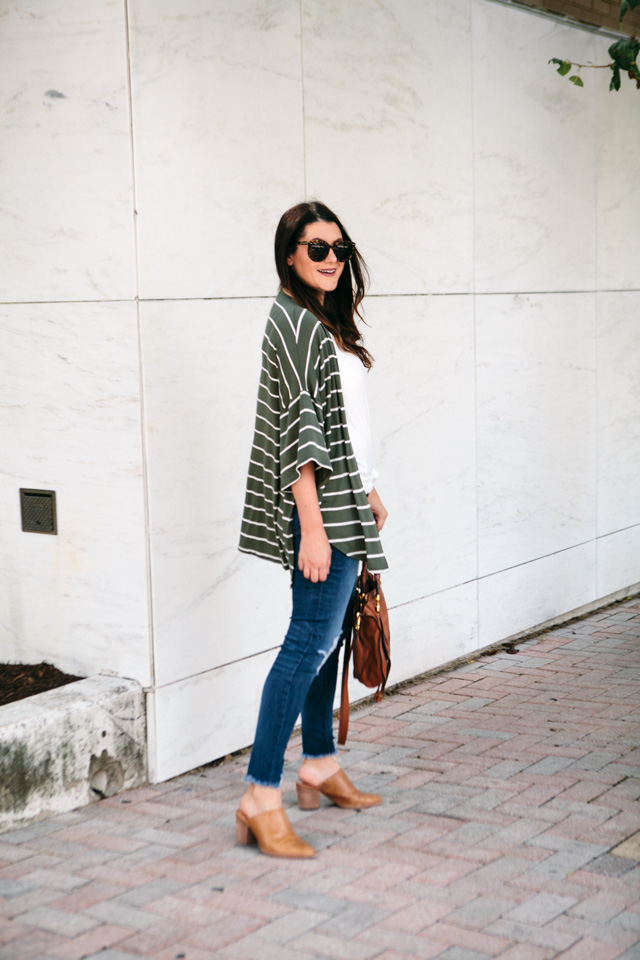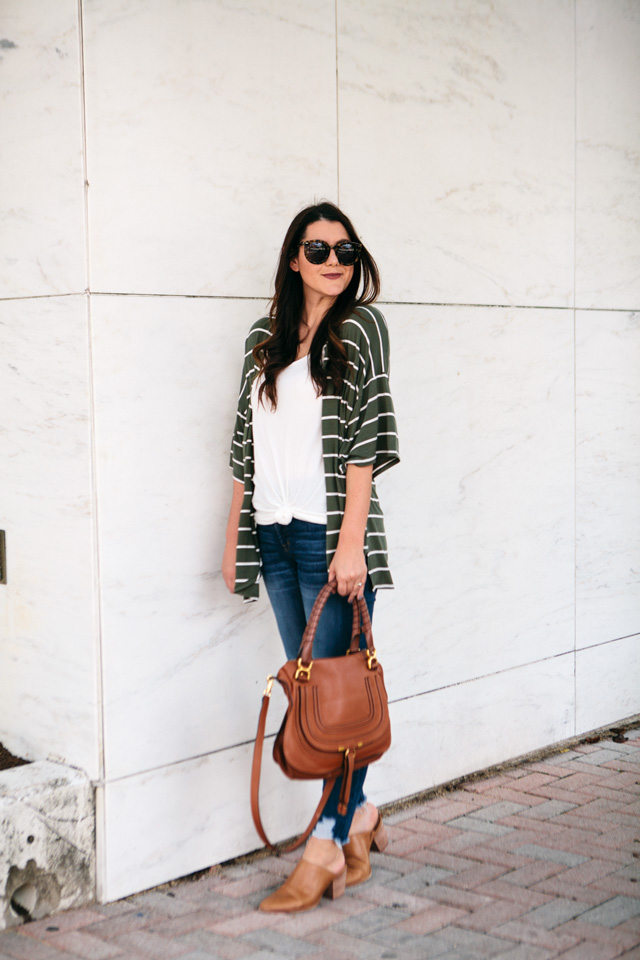 Happy Wednesday, friends! We are back to the modern land of the living with wifi at our house. Thanks for the prayers during our dark time 😉 Which is the best news because I was afraid it would delay our launch this week with Everyday & Co, but since we are up and running the launch is set for tomorrow morning 10 am! Restocks and new styles will be available tomorrow! So if you were looking for a peplum tunic or the roll sleeve tunic (our best seller!) be sure to be there at 10 am sharp! Plus we will have 3/4 sleeve and long sleeve dresses! WOOHOO!
I wore this cardigan last Saturday while running errands and it was perfect for our chilly morning but sunny afternoon. Fall and spring create a challenge for me, so I'm all about finding the perfect in-between outfits. It's usually cool in the morning, warm by afternoon, so you can't quite commit to a super warm sweater just yet. This cardigan is like a t-shirt knit so it's perfect as an extra layer.
(Fit details below!) 
I paired this cardigan with this reversible tank — you can wear it with a v-neck or a crew neck! Amazing, if I do say so myself. 😉 It's long, more of a tunic length, so I've knotted it here. I am in the medium but it fits generously. You can find it in three colors here!
I'm off to finish up the website for the launch tomorrow! See you bright and kind of early-ish. 😉