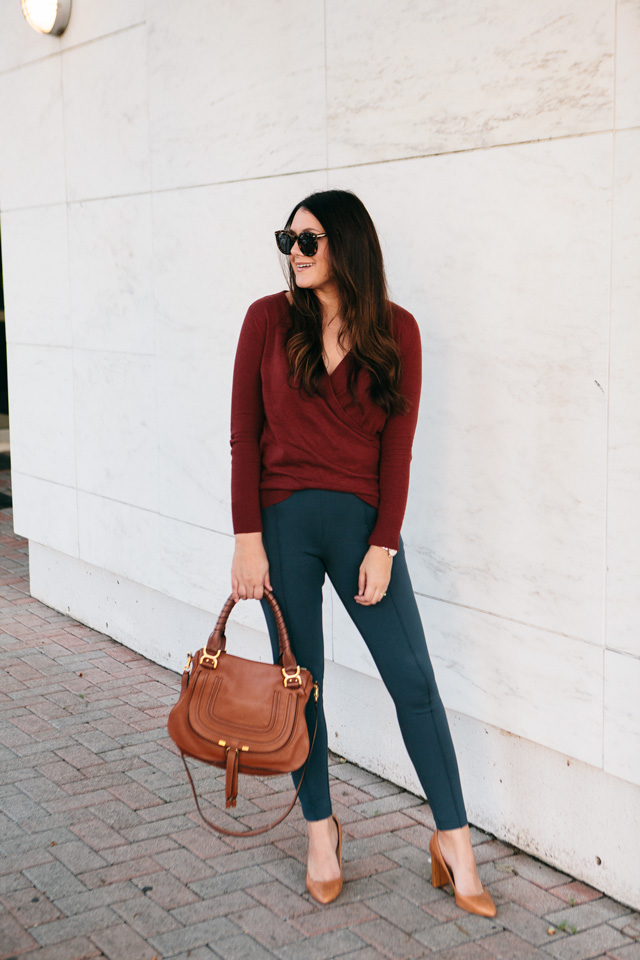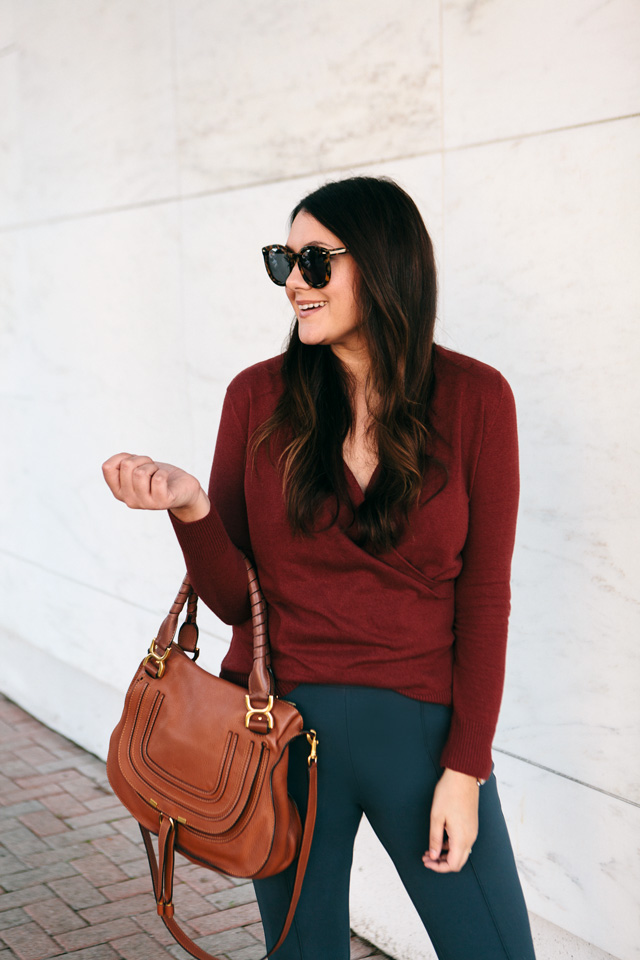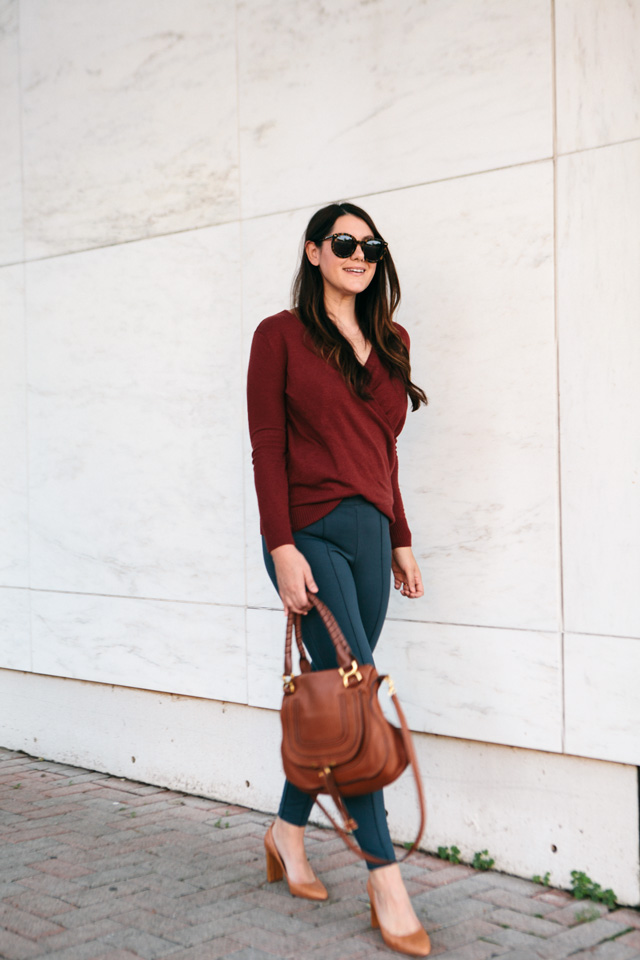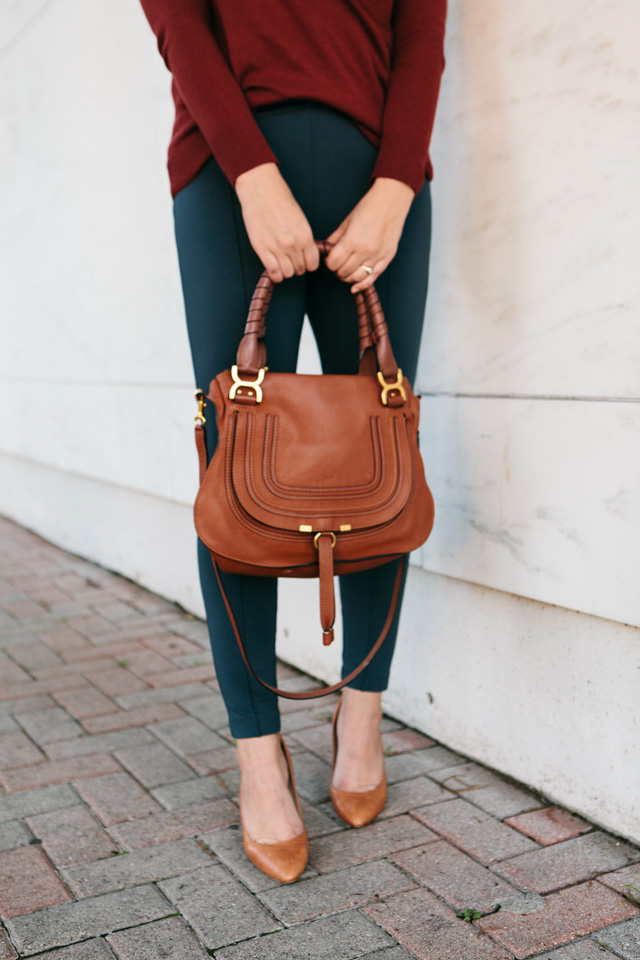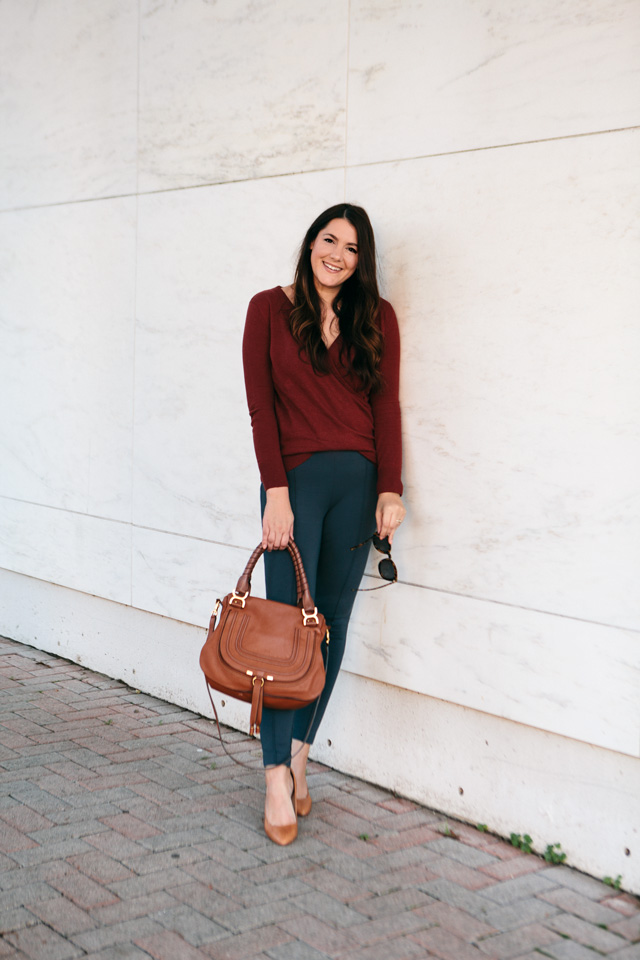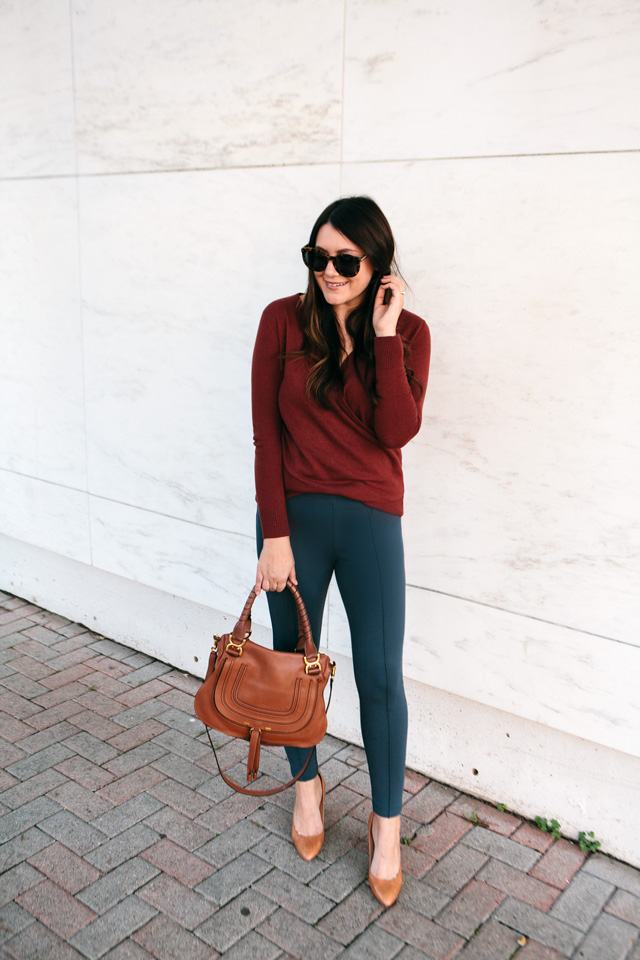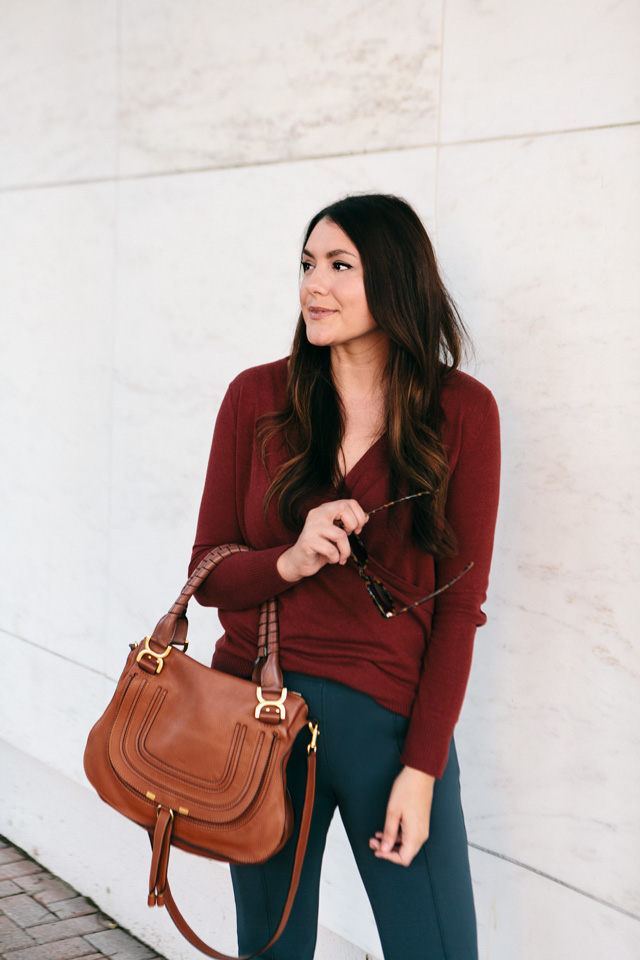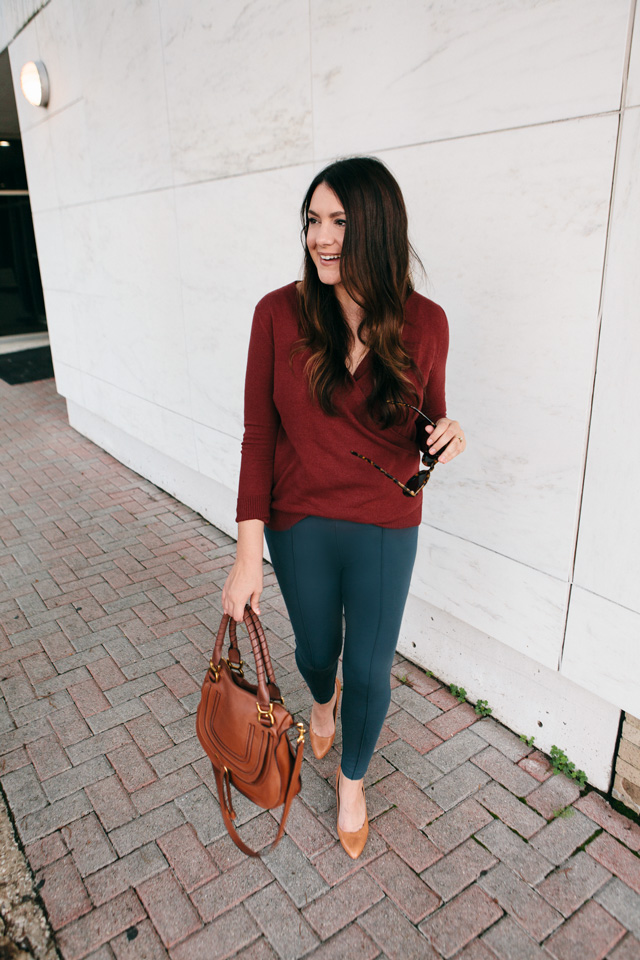 I have been in this weird need of ponte pants lately. I go into my closet and wonder why I don't have more of this style. Ponte pants are a great staple because they can be dressed up with heels or a little bit more casual with flats. They are the yoga pants of the office world. I found these at LOFT and immediately fell in love. I like the seams on the pants, it adds a bit more structure than just a simple knit ponte. They also come in black and in this charcoal grey, of course. The charcoal grey are a blue-ish grey, in fact, they are actually exactly how they look in the photos here! I was hoping that this cabernet sweater would look just right with it and I was right! The perfect fall combination, in my humble opinion. 😉
Were you like me and did you miss the big LOFT sale this weekend? Well, the same sister, BUT there is good news because these pants are still on sale! Under $40 for this closet staple is amazing!
You can find my ponte pants here!
I love this style of a sweater but I find it hard to find a crossover sweater that keeps your chest covered or one that doesn't need a camisole. I found that this one stays put and I don't need any extra coverage! Win-win! (This sweater is nursing friendly too!) I was *this* close to buying another grey sweater but I went out on a limb and picked up this cabernet color instead. It was a risk but I'm glad I took it! Fall needs a little bit of color too. Plus I love how this sweater looks with this cool grey hue.