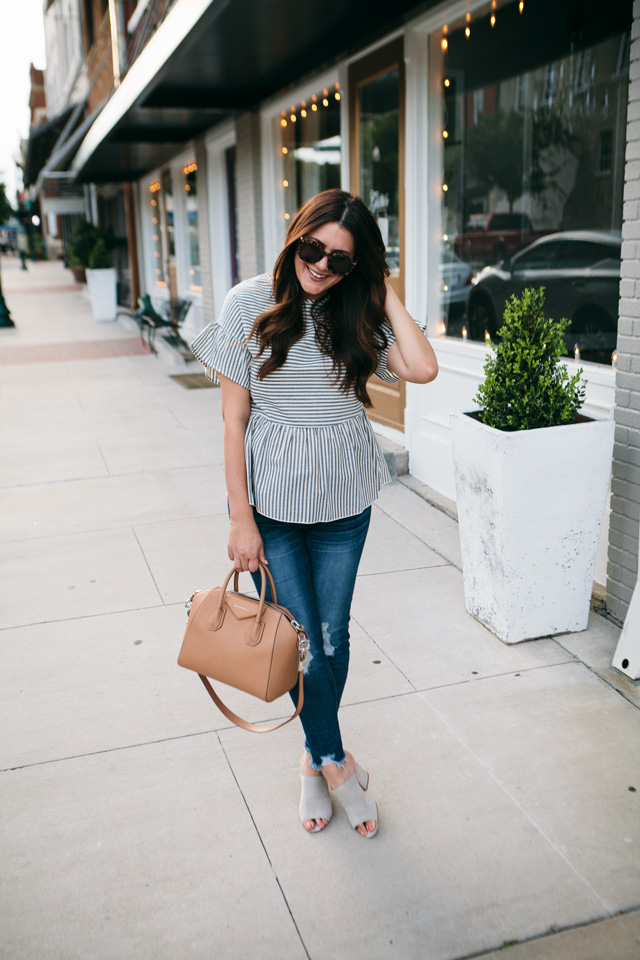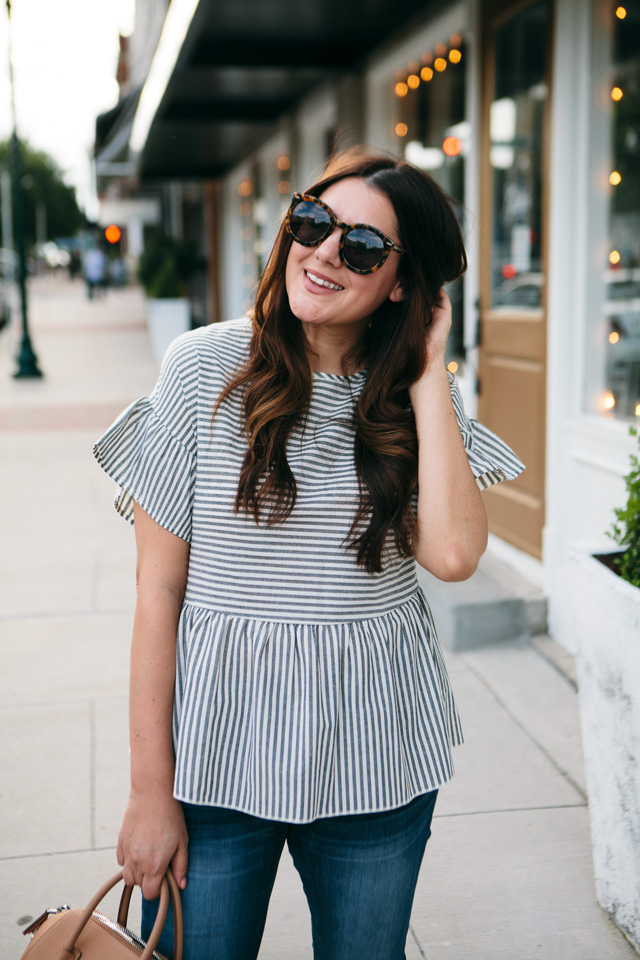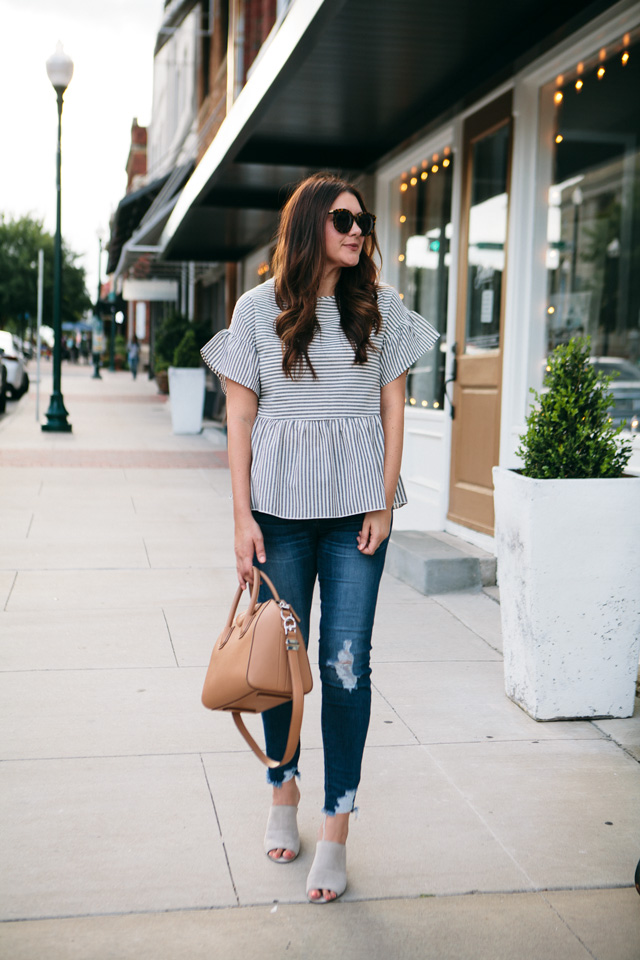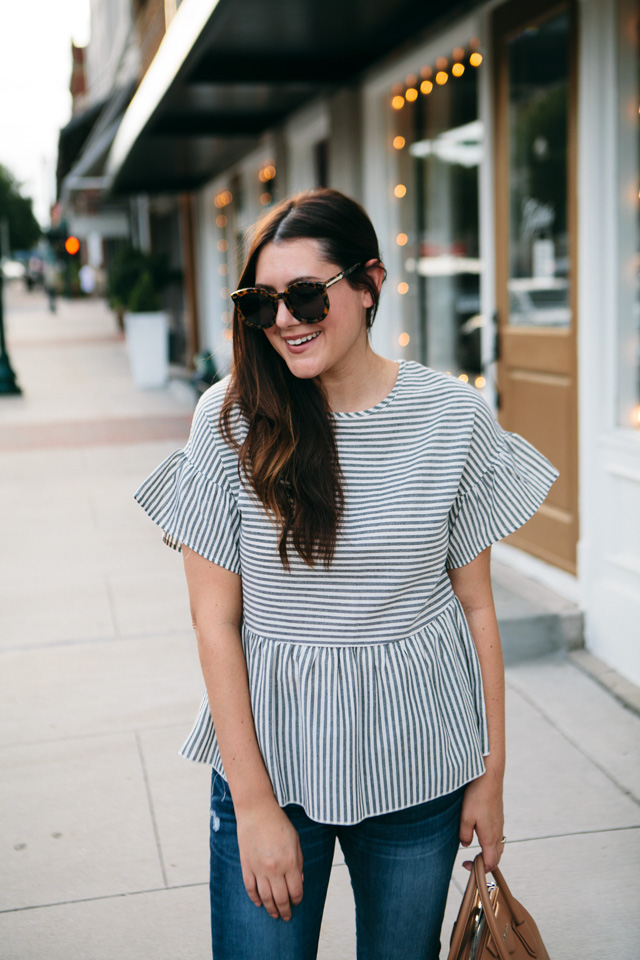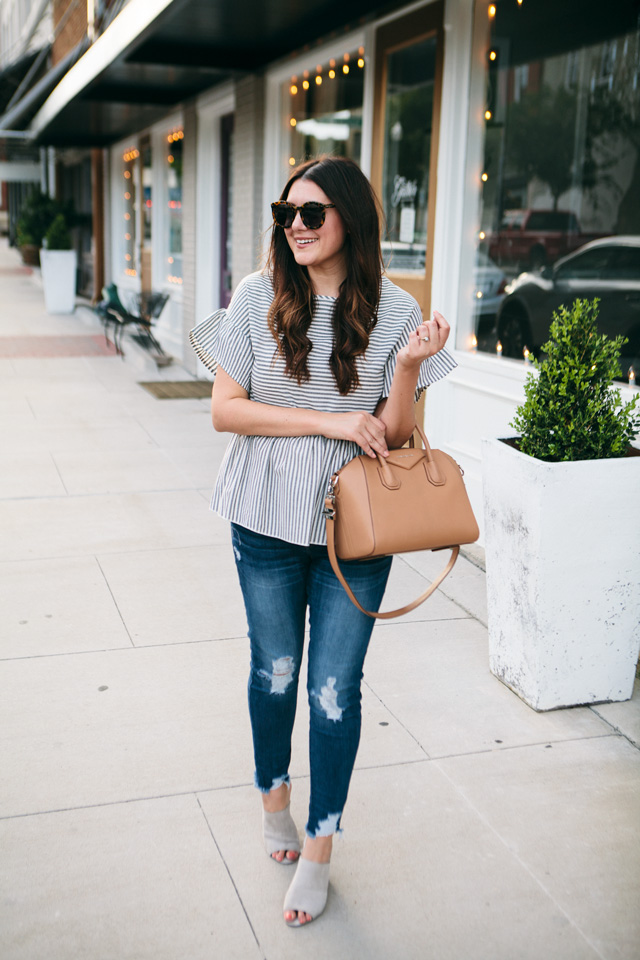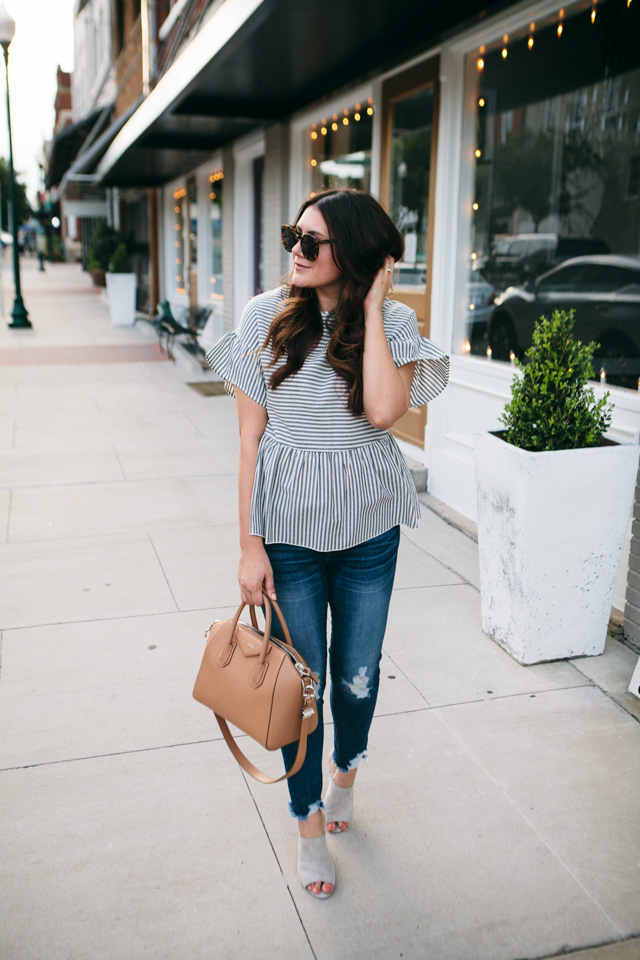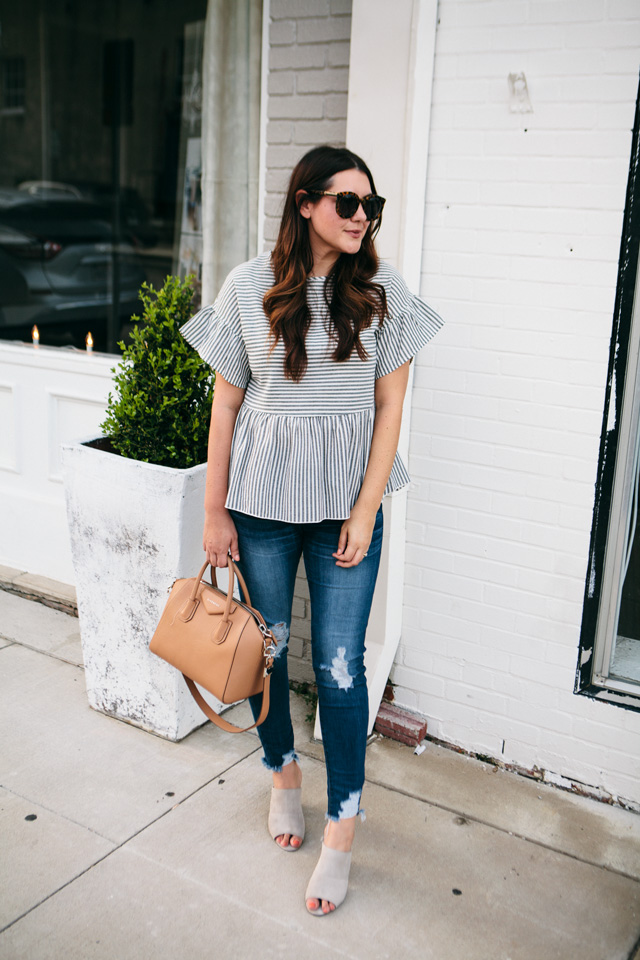 This top is back in stock in the shop! If you had your eye on it — GO GO GO! We have just a limited restock so once it's sold out, it's gone!
We are rocking and rolling over here with the new shop! New styles are coming next Tuesday, so mark your calendars! I'll post here of course. We have been busy shooting all week, and ya'll I'm so excited. I think if I had to think of the theme of the next launch it would be stripes! I mean, of course, it is. Who has two thumbs and loves stripes? This girl. 😉
These mules are seriously going to be my favorite this fall. I'm dying to get them in the cognac, but so far I'm holding off. I'll let you know how long my stronghold lasts. You can find these mules here!