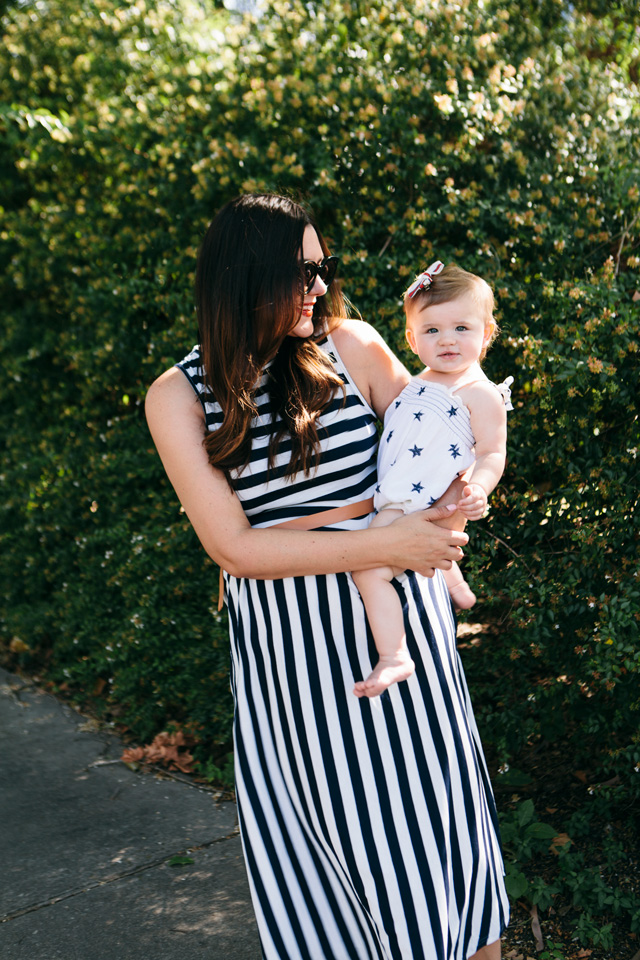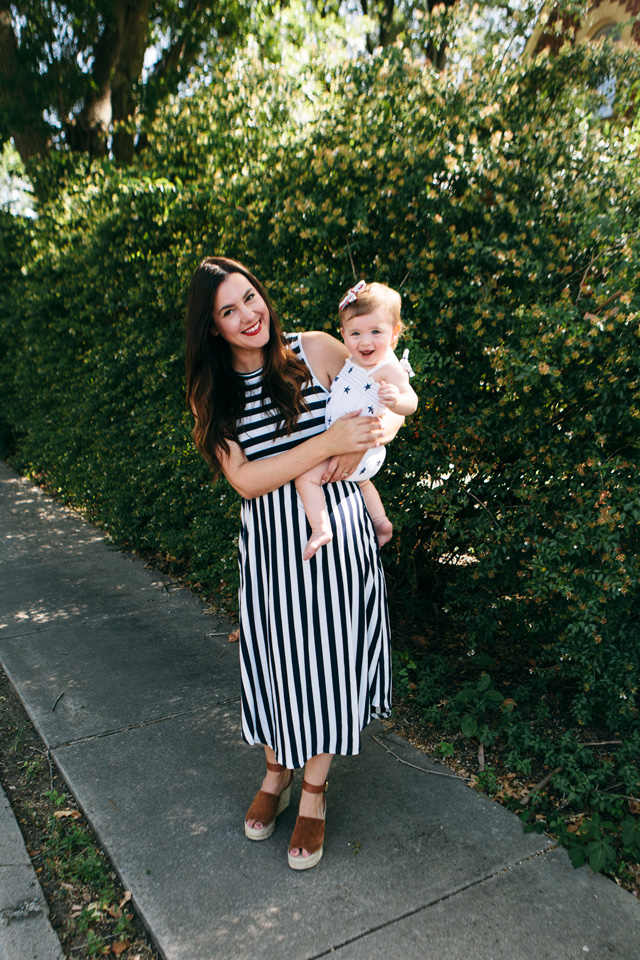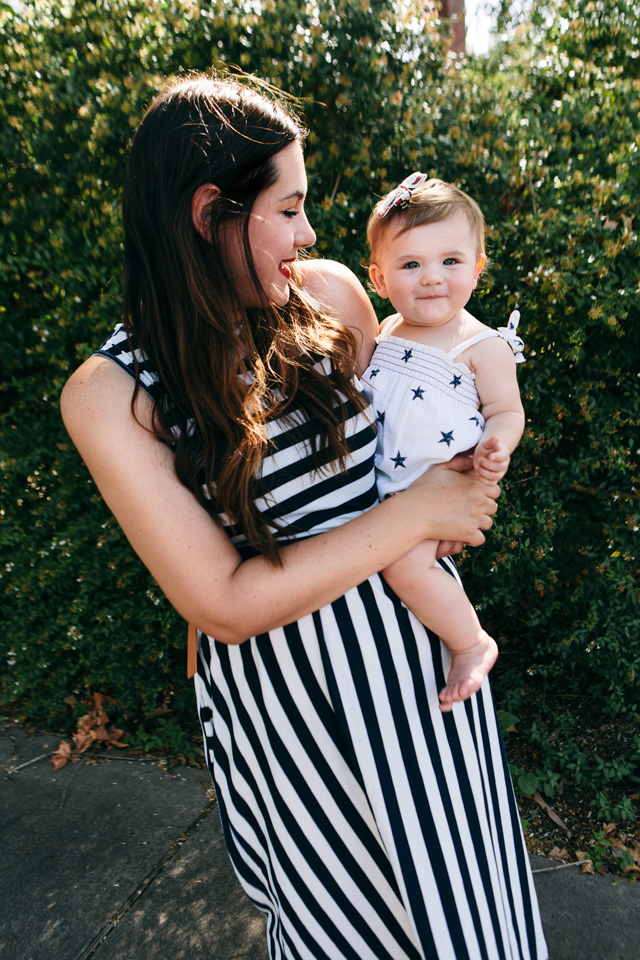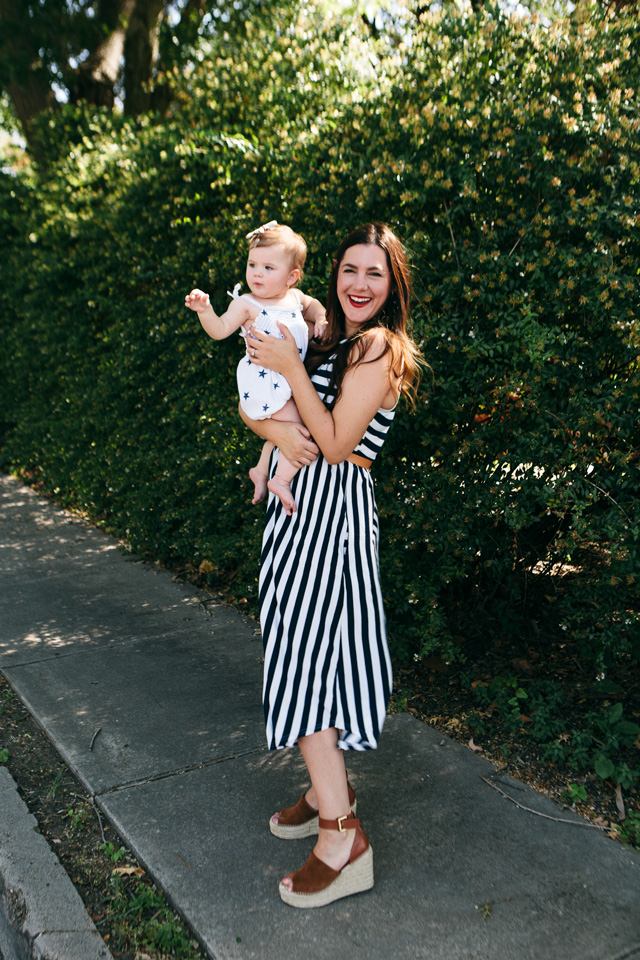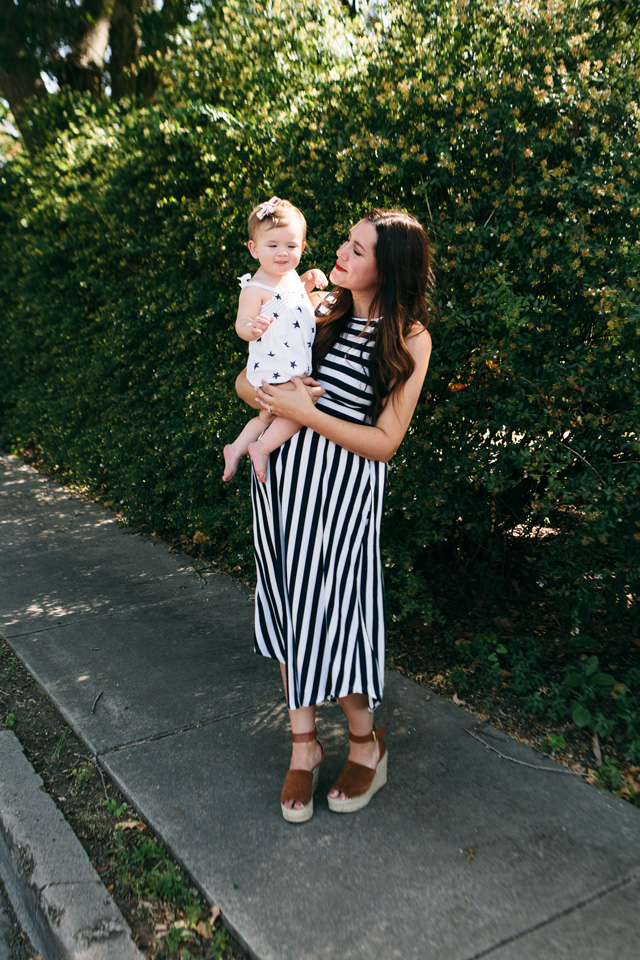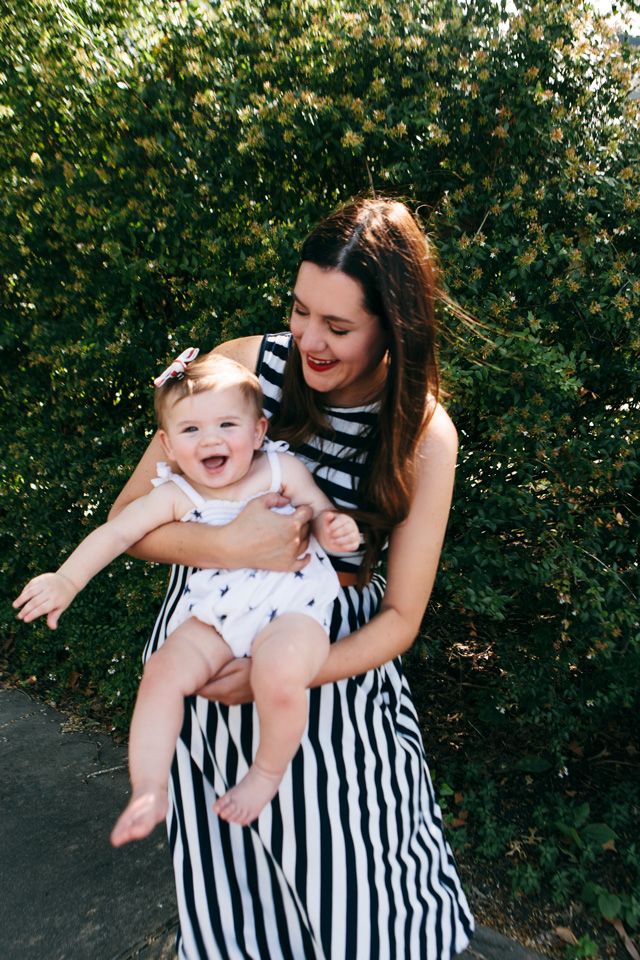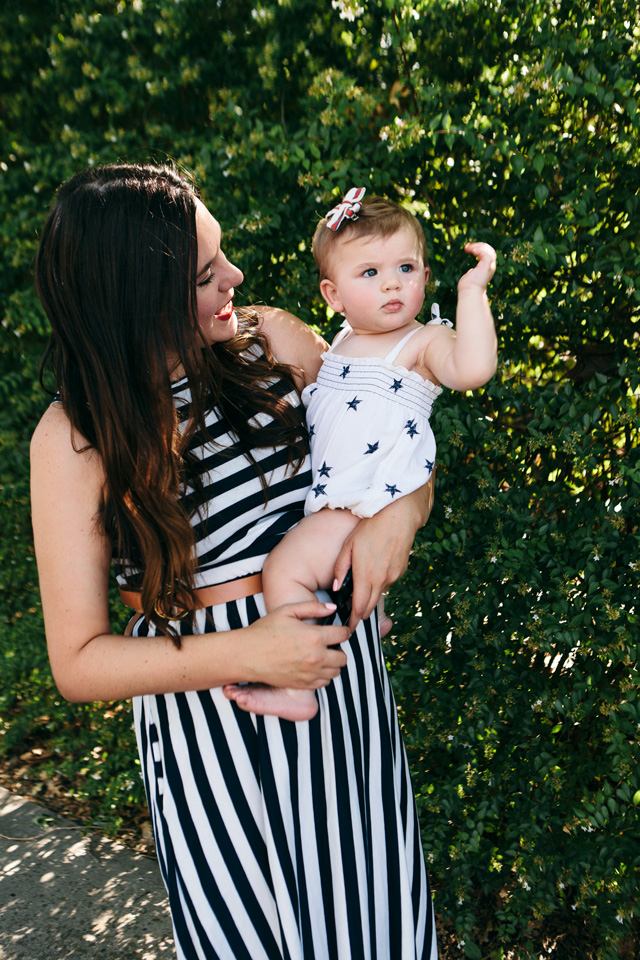 We had BIG plans for our 4th of July, as you can see from our coordinating outfits. (If you are wondering, did Bryan coordinate in our red, white and blue? He was wearing a white tee so it counts!) I had originally found this star bubble last year when I was still pregnant and had no idea what sizes to buy and for when. I bought a 4th of July romper in a 3-6 month for a baby that was to be born in August. You should be scratching your head over that one right now. It's sweet that I wasn't quite thinking everything through and also innocent, trying to figure out baby sizes are tough! Especially when the little nugget isn't even here yet. But when I was thinking about her 4th of July outfit, as I do, I remember this unworn bubble and crossed my fingers it would fit. It absolutely fit this little firecracker baby and we both agreed that this was a great purchase we made together. (side note — sorry this is no longer available! The brand is Peek Kids and it's the Lola Bubble if you want to use your internet sleuth skills to find one!)
So back to our changed plans for the 4th, as you know I was SO excited to spend Gemma's 1st Fourth celebrating it up. Well, Miss Gemma ended up getting sick this week — part teething, part nasty virus, so we've been on the mend. Our 4th of July was not filled with parades and cookouts and swimming as I had imagined but there is always next year, of course. She still has her first parade to experience and when she is feeling up to it, I'll be more than happy to experience it with her. In matching outfits, of course.
***
I can't let this post go without mentioning my dress! It's ANOTHER Amazon find! I know what you are thinking — is she ok? It's fine. I can quit at any time. No seriously, I purchased most of my recent Amazon finds on a whim one night and some shipped later than the other ones (this dress and Tuesday's top weren't Prime shipping). This dress shipped just in time for this patriotic week, but luckily I love to wear stripes all summer long. This dress fits a little bit big, I'm in the medium with PLENTY of room. I would not size down because I'm a very sturdy medium, but if you're on the fence, then size down perhaps. I think most of the reviews said true to size, but I always get wary of suggesting true to size when the medium on me is roomy. But if you like a roomy TTS, then get. it. girl.