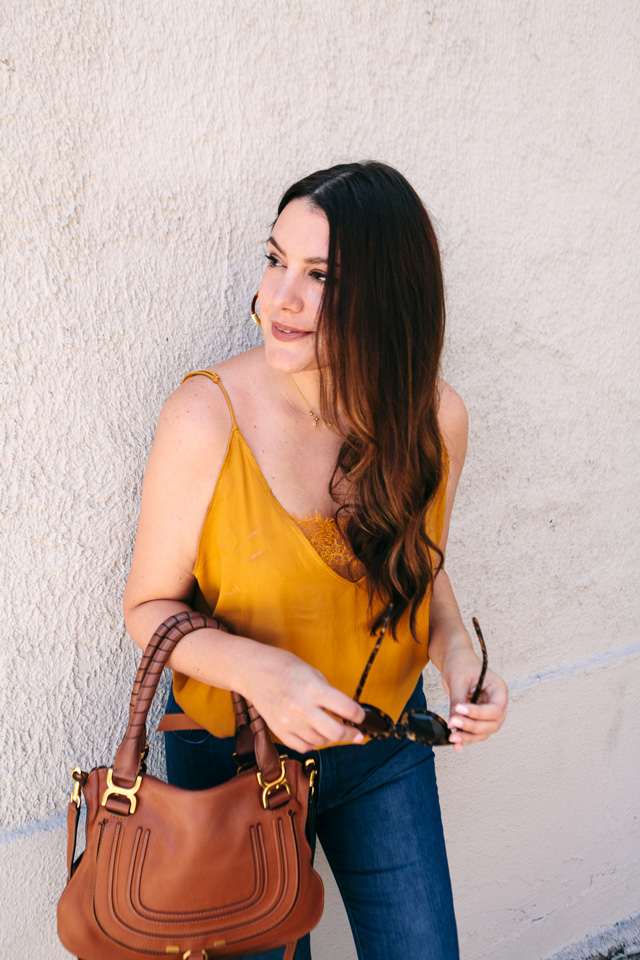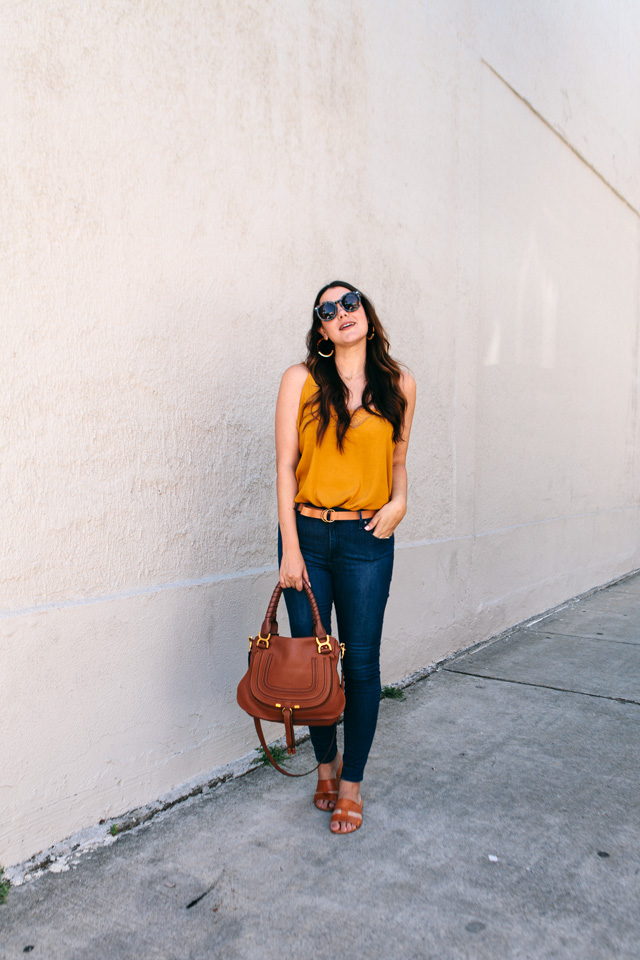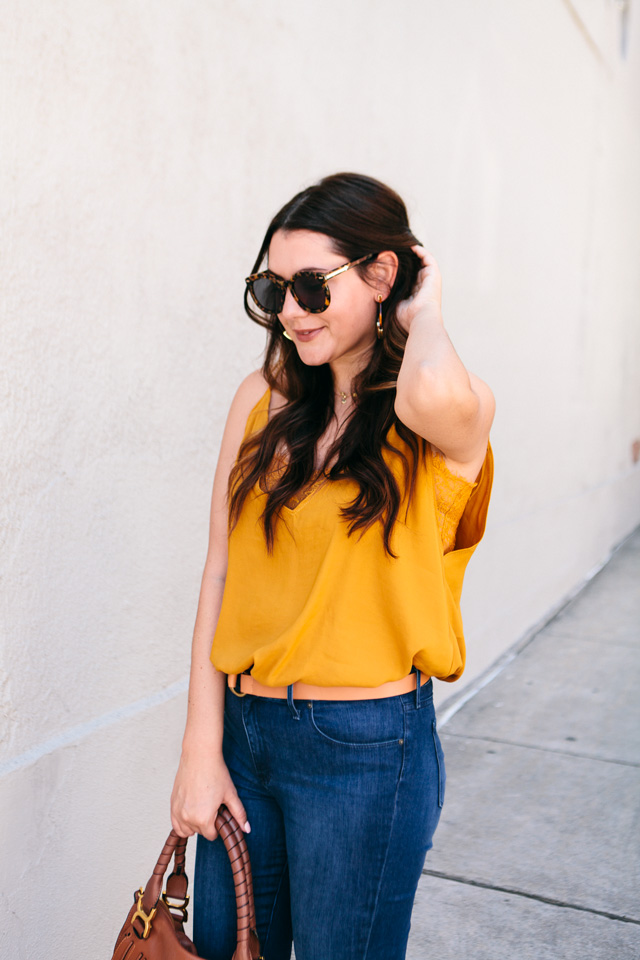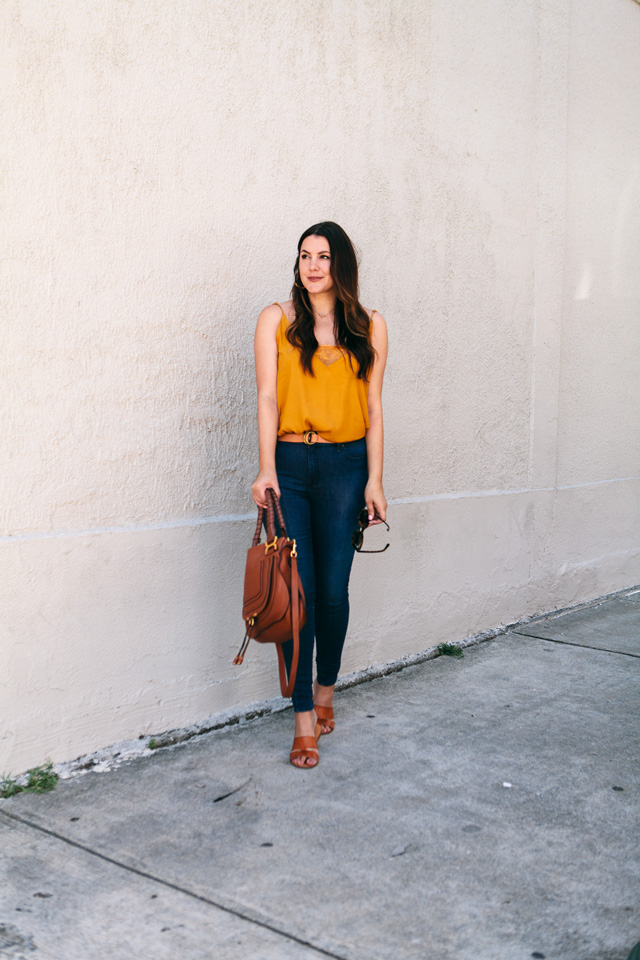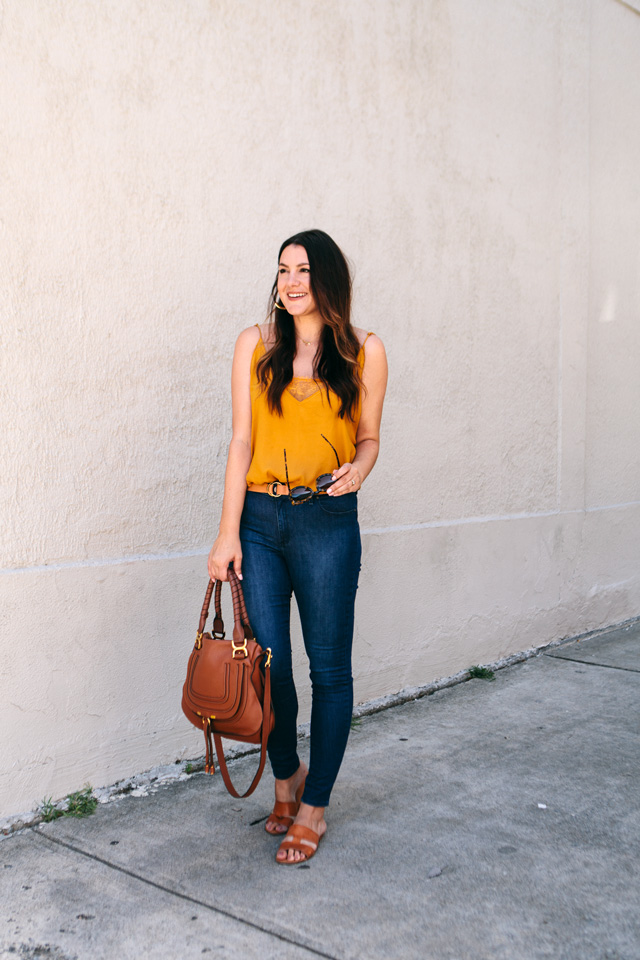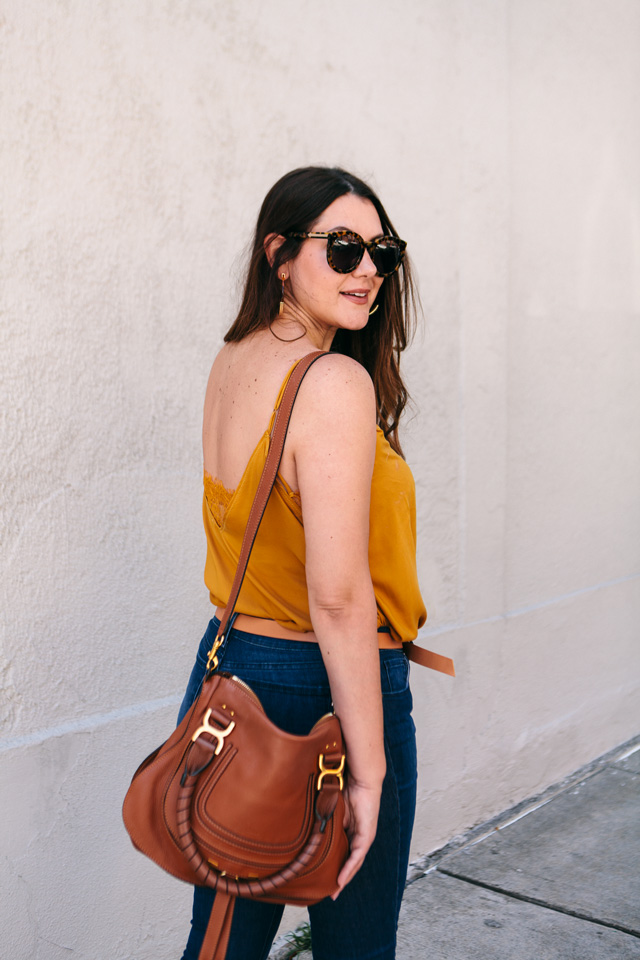 Every once in a while my color loving brain will focus in on one color in particular and the obsession ensues. This summer it's been any shade of yellow but particularly I have been loving this darker shade of yellow, mustard. And by particularly I mean, in particular, this camisole. It's such a beautiful shade of yellow and this fabric gives it just a little bit of sheen which makes the color pop in person.
I had a similar camisole like this from years past from Free People, that I loved. So I knew that this would be a winner for summertime. And lucky for you, if you aren't such a fan of yellow, this camisole comes in 9 colors! I also love the moonstone color and the light blue, which looks a lot like a light lavender. Of course, a black camisole would never steer you wrong. I'll stop before I go through the pros and cons of every color this camisole comes in and just let you decide. 😉
I am heading to the Nordstrom Anniversary Sale this morning! You can follow on IG stories if you want to see some sneak peeks for tomorrow. And thank you to those who have left amazing feedback on the quiz from the post yesterday! It's really helpful to see what YOU are looking for! You know me — my wishlist is broad and neverending, so I love to know specifics of what you like!