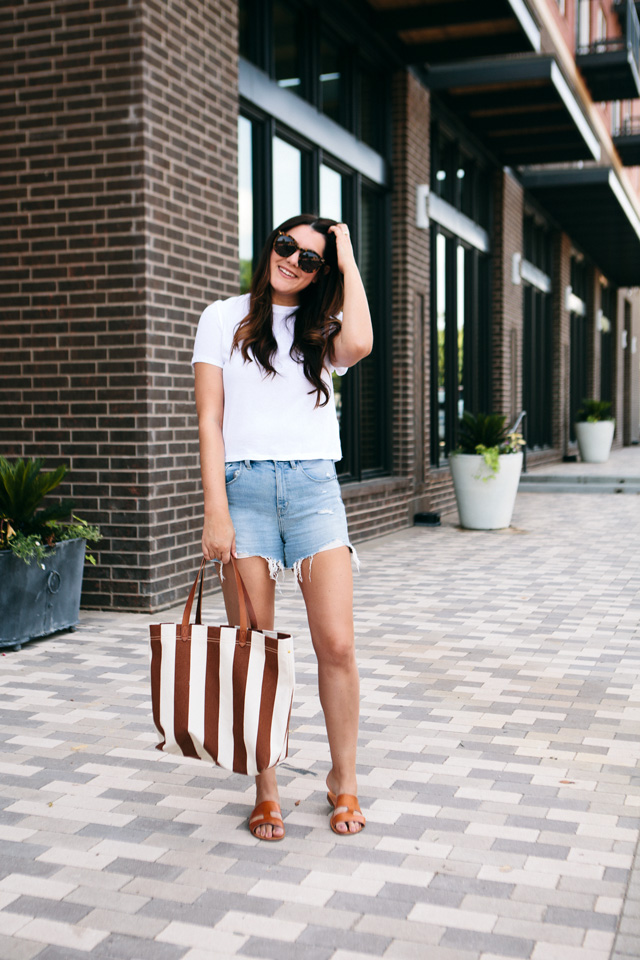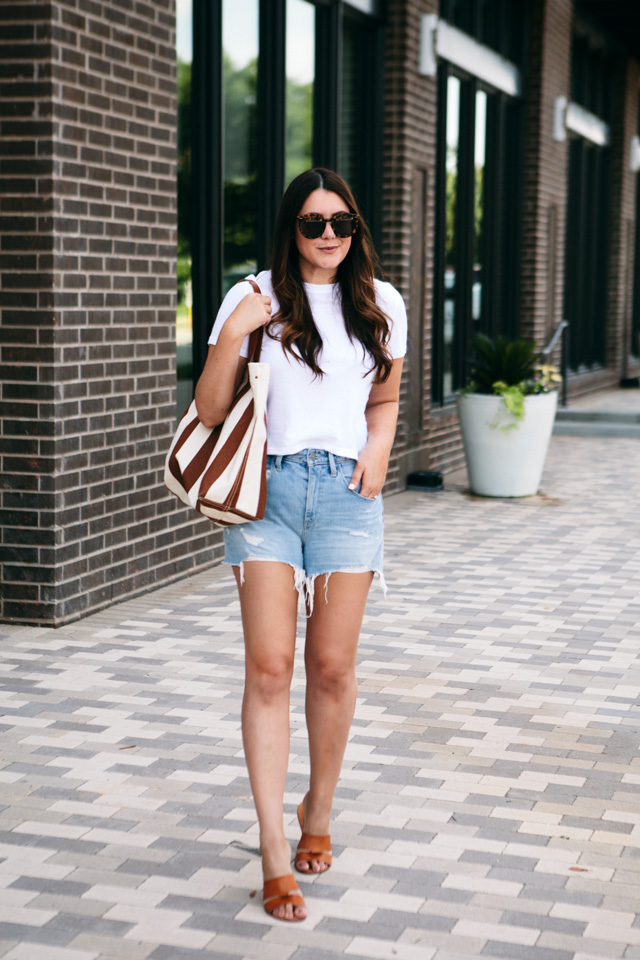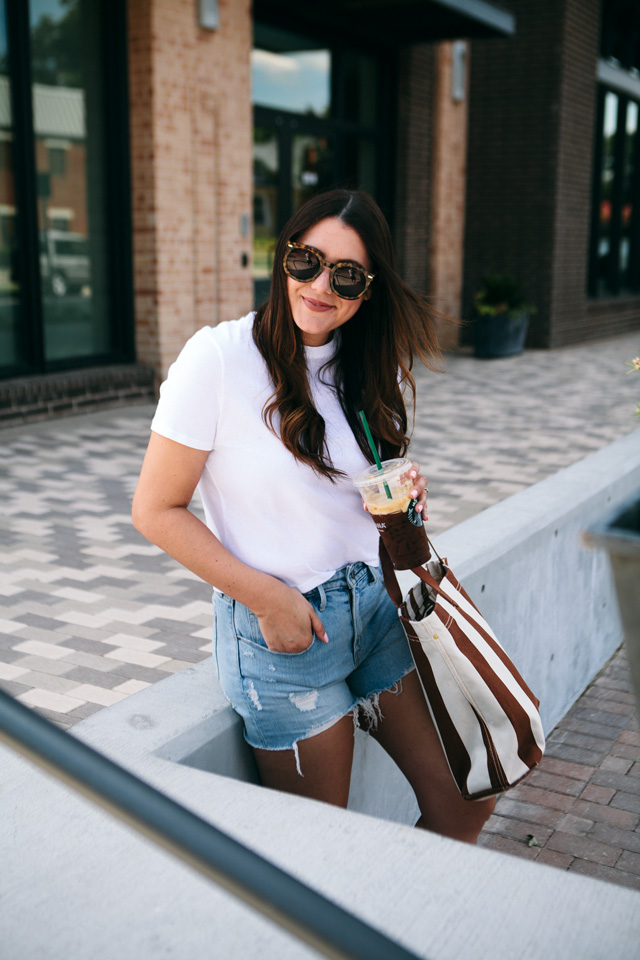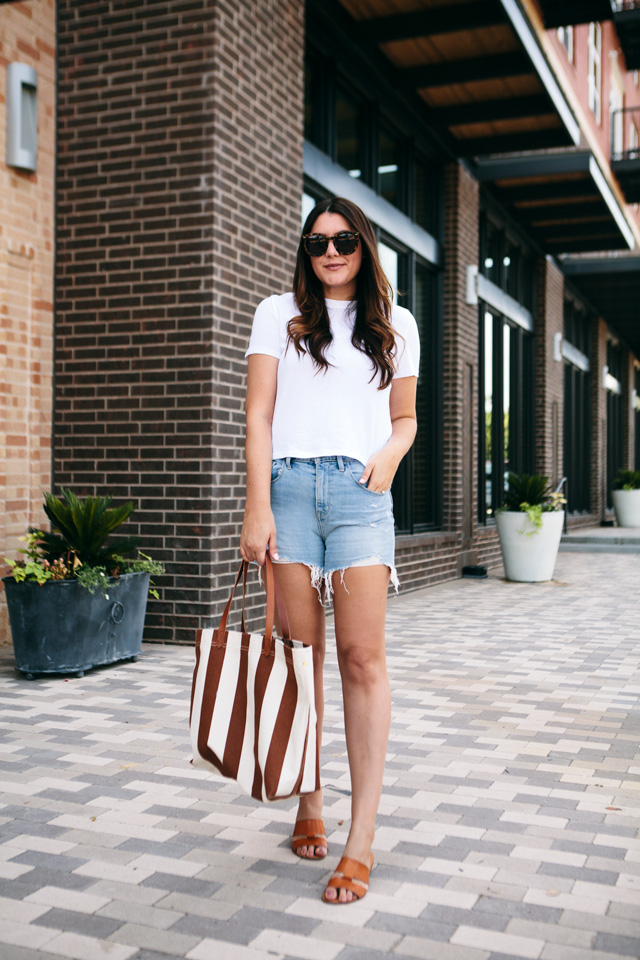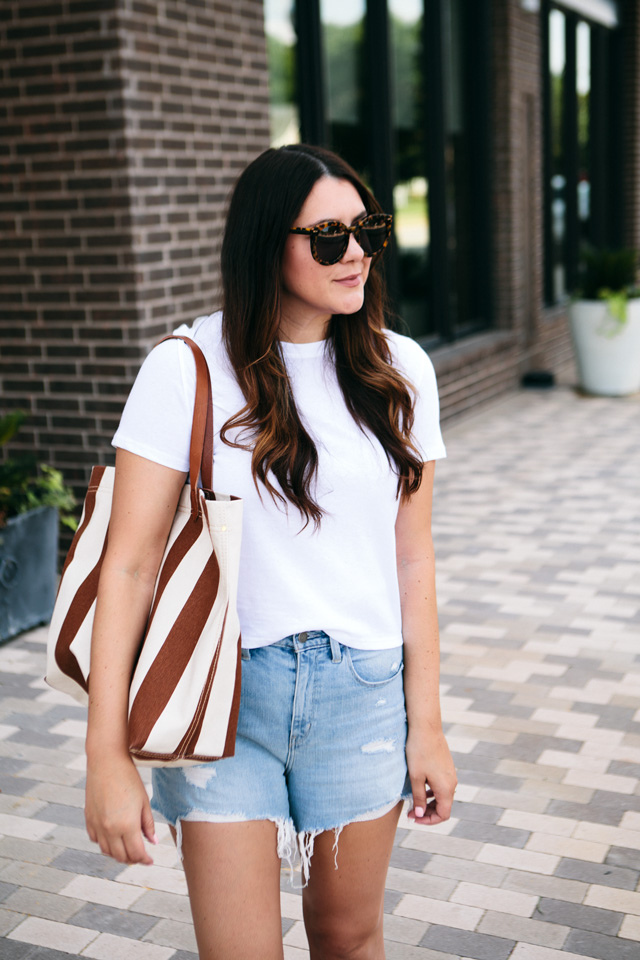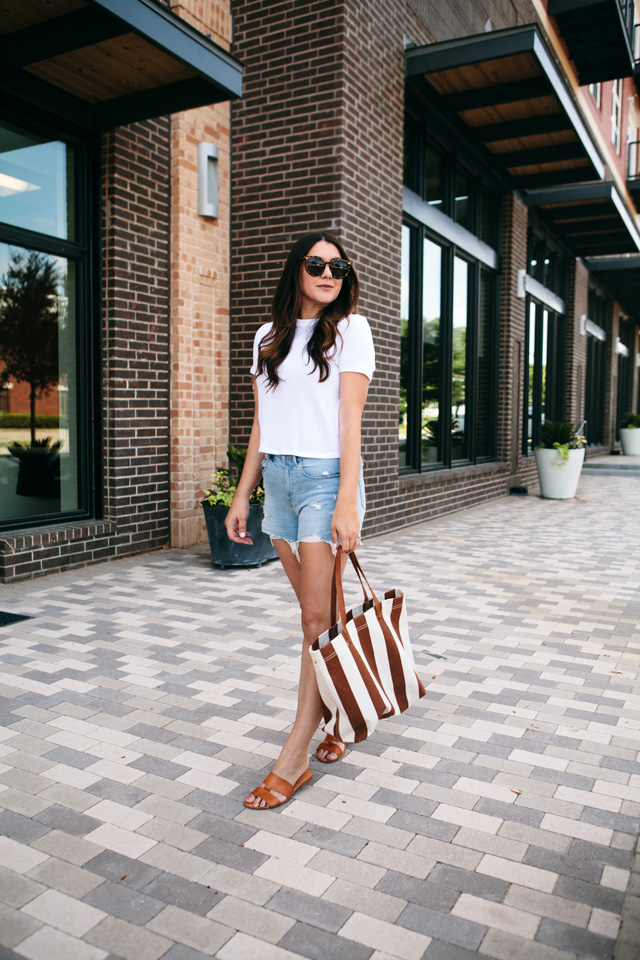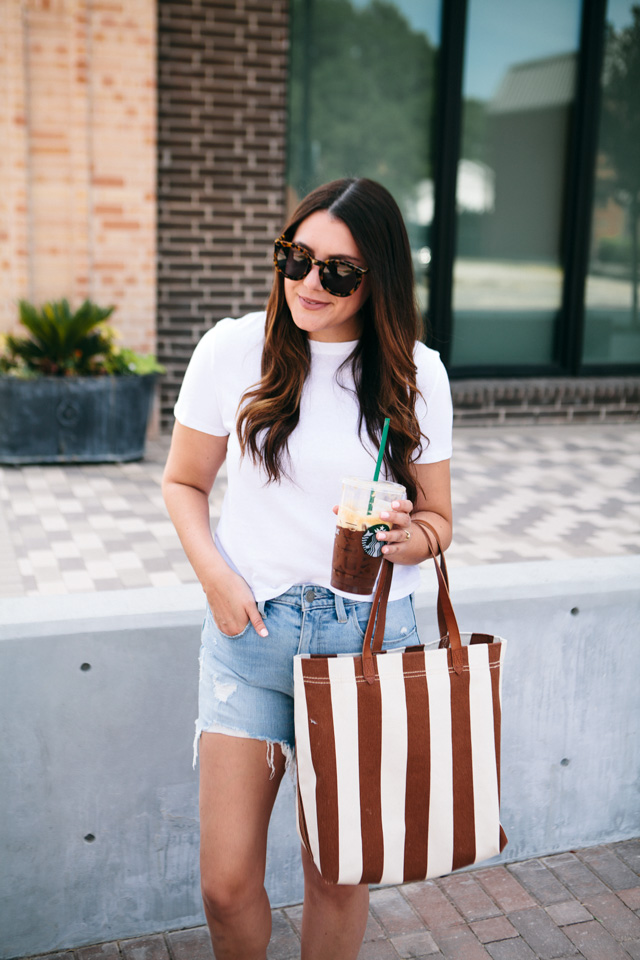 I've been trying to post more outfits that I wear on a daily basis, even if they are super simple. Like this outfit — it's a t-shirt and jeans (well, jean shorts) which might be the most basic summer outfit of all. But I wear this combo at least once a week, so I thought I'd share it here. You like simple, right?
I found this Topshop basic cropped tee and picked it up in white and black (the deal is $10 for 1, $18 for 2 — so, of course, I'm gonna go with 2.) It is more cropped — as you can see here, it just comes right below my natural waist. I sized up one size for the length (I know it defeats the true purpose of a cropped tee) but I can't be going around town showing off this belly. We are way past that age. And also, you're welcome townspeople of McKinney.
But as I was saying, I sized up because of the length but if you don't want to size up they have a non-cropped tee that is the exact same! Just as basic, just not as cropped.  You can find that one here. Side note: I kind of wish I would have started with that tee but whatever. I can always get the non-cropped in grey, right? There's always a need for a tee around here. Or if you're a fan of a knotted tee, I've found one here as well! Or a rolled sleeve top here. So if you can't tell by this post, I'm apparently really, really into tees right now. Ha!
FIND ALL THE TEES HERE!
White tees aside, I feel like the real hero piece here is the striped canvas bag. I am loving this bag lately. I'd been wanting a canvas bag just to toss everything in, especially in the summer. I am just full relaxed in the summertime and I've loved Madewell's totes for forever. (I had to retire my past leather one because it got so worn out!) This canvas tote is under $50 and super sturdy with leather handles. It's the perfect companion for summer basics, like a pair of cut-offs and a tee. 😉