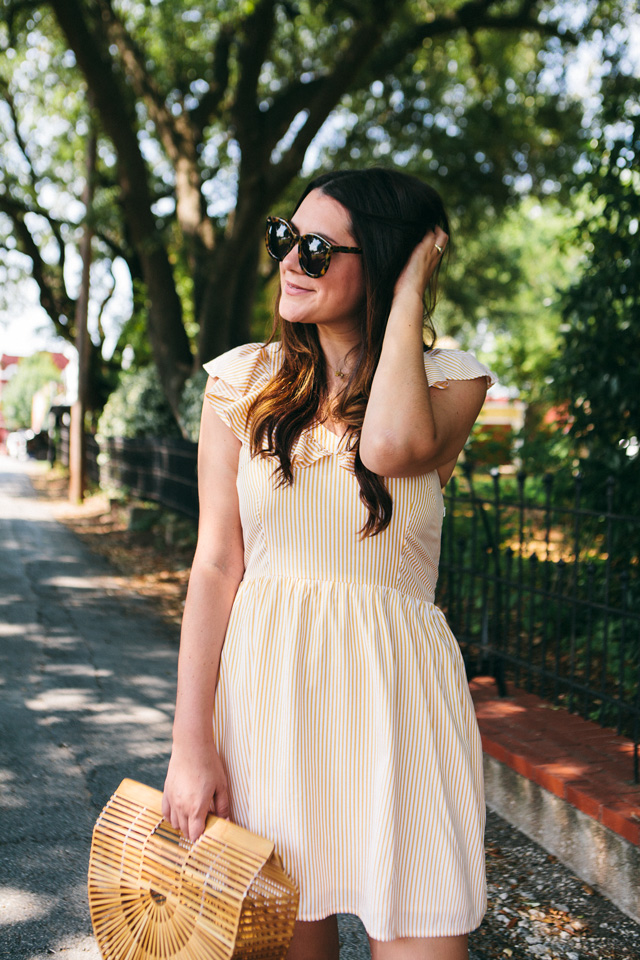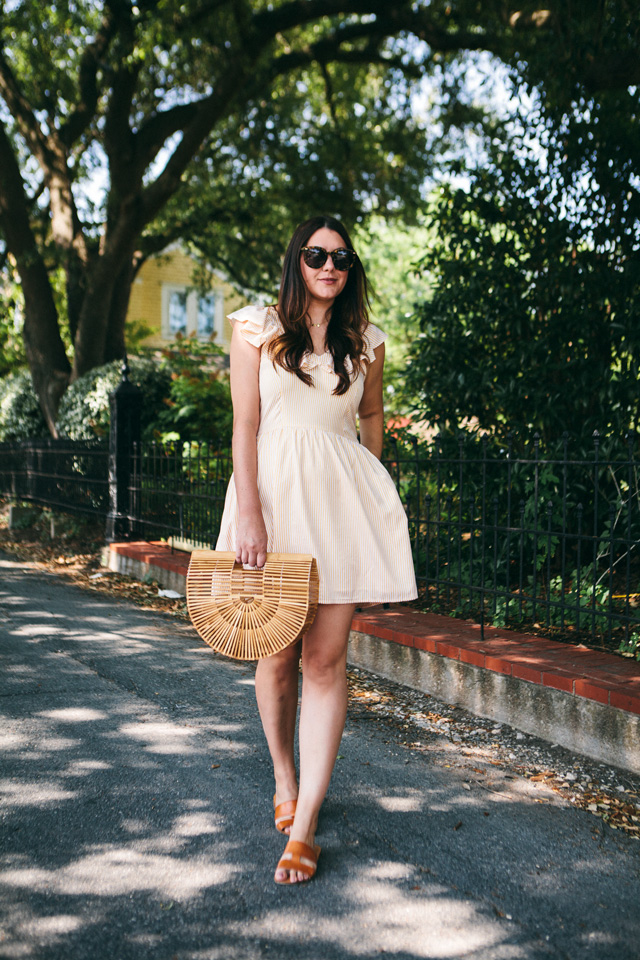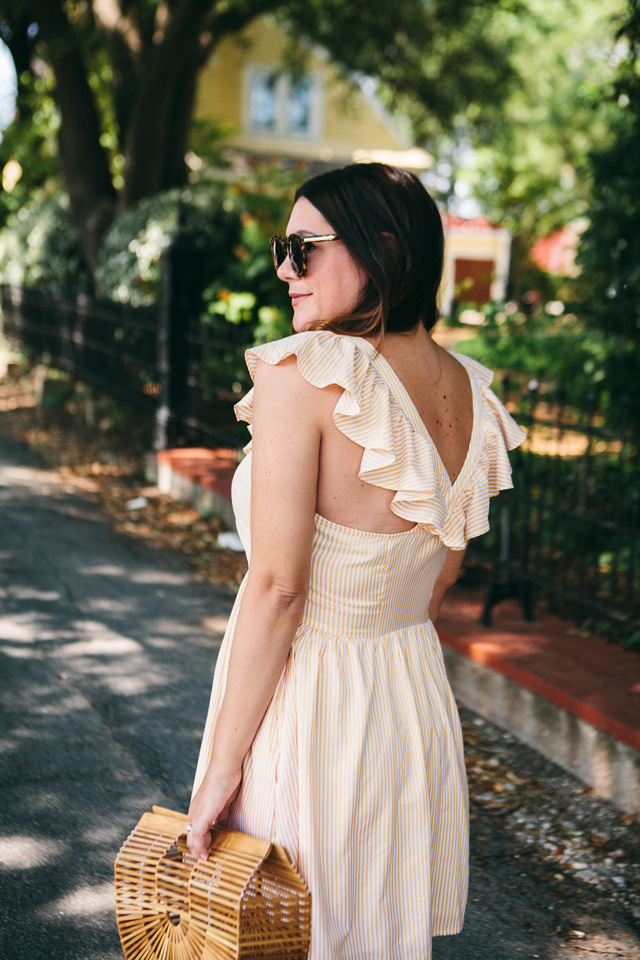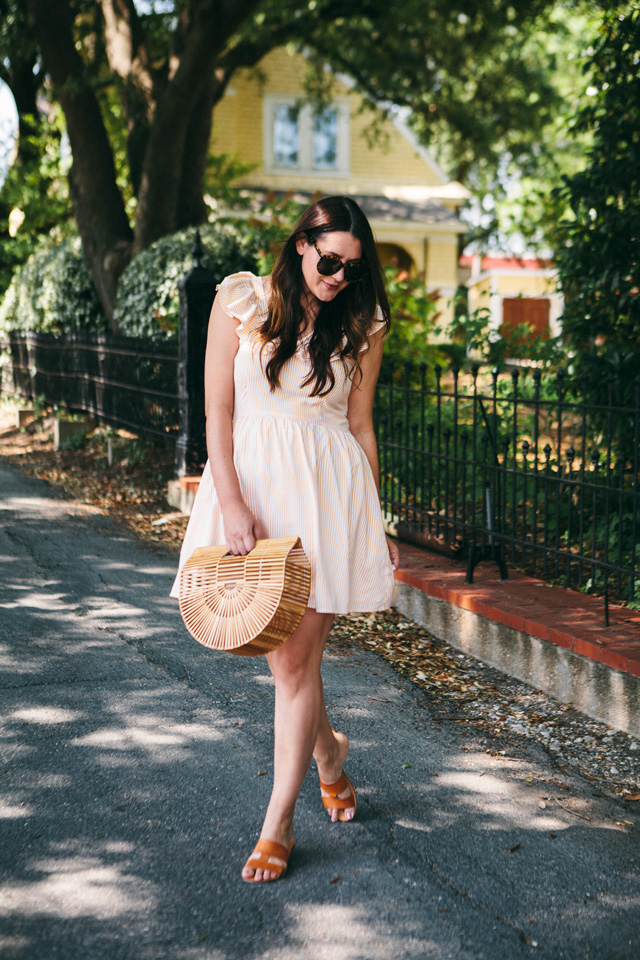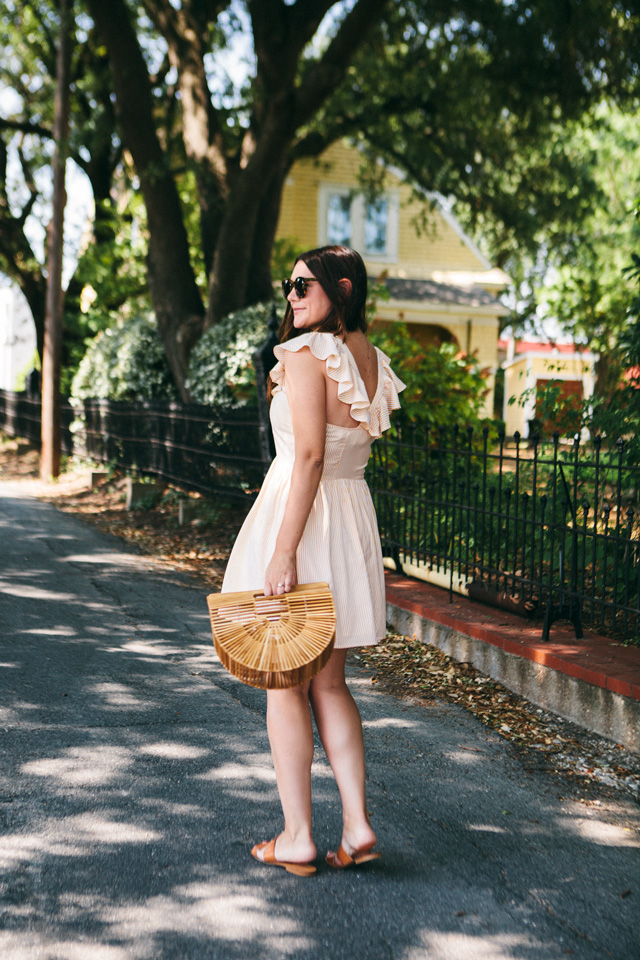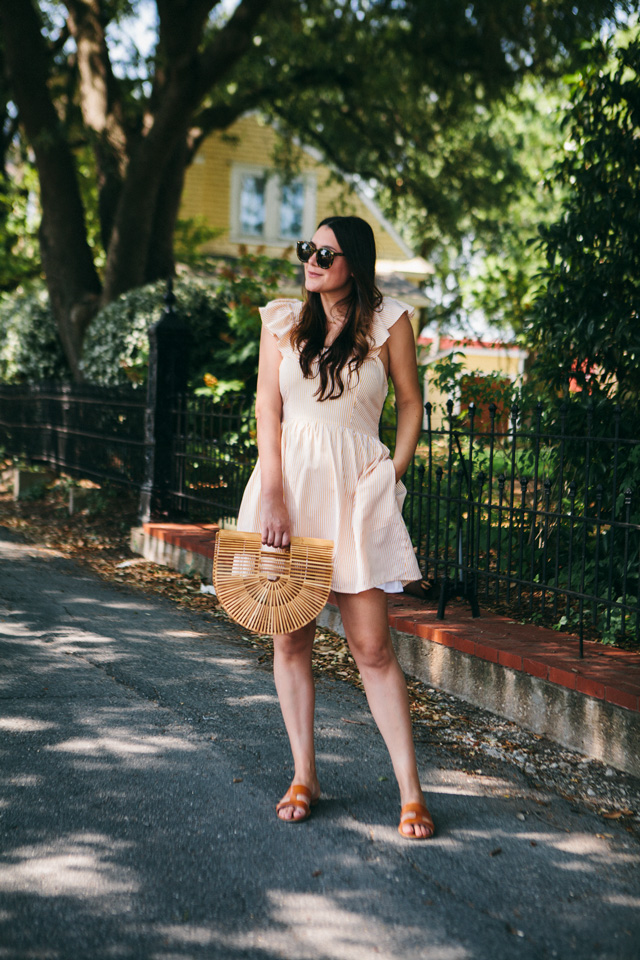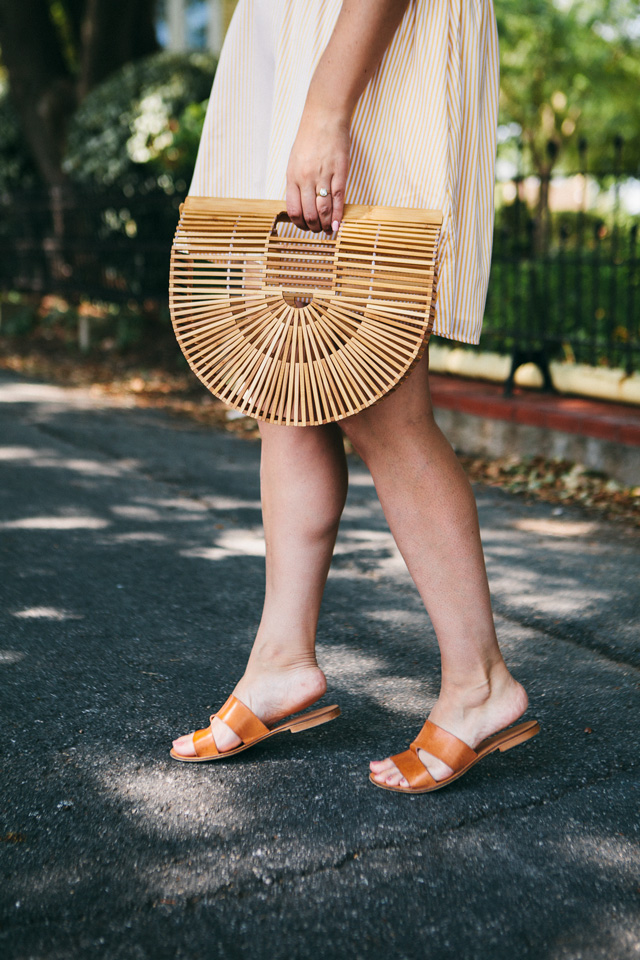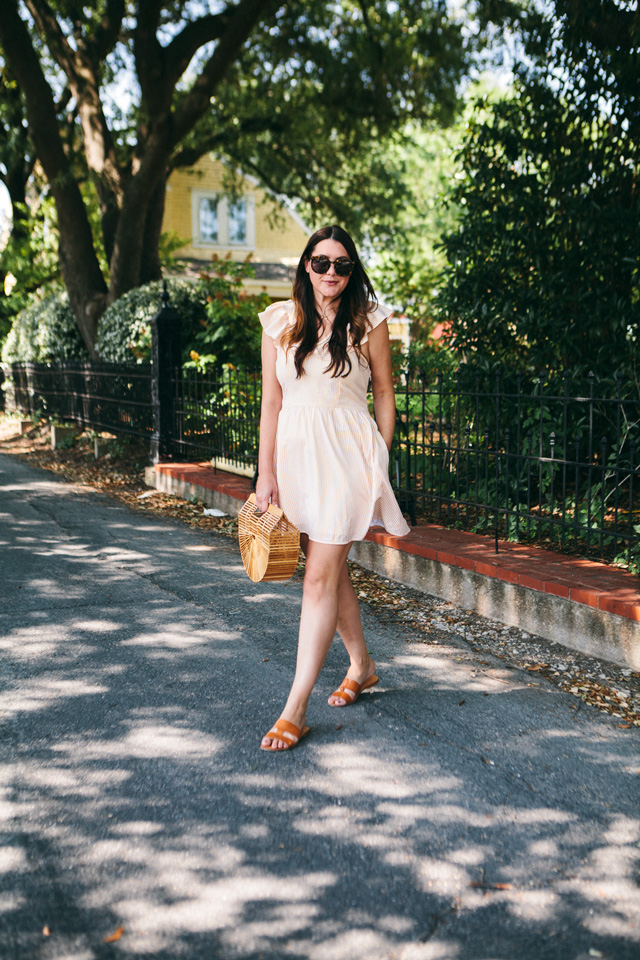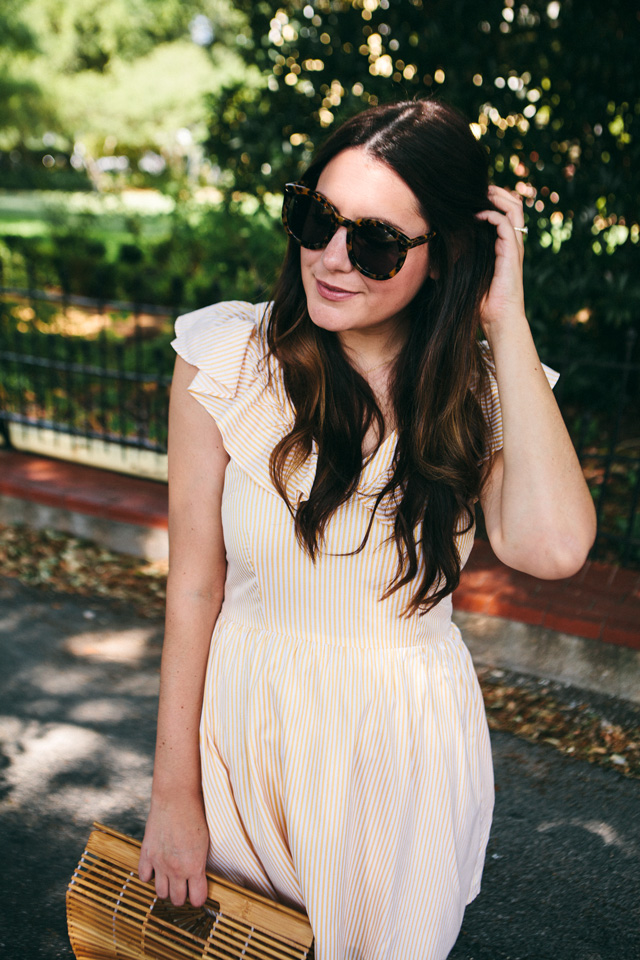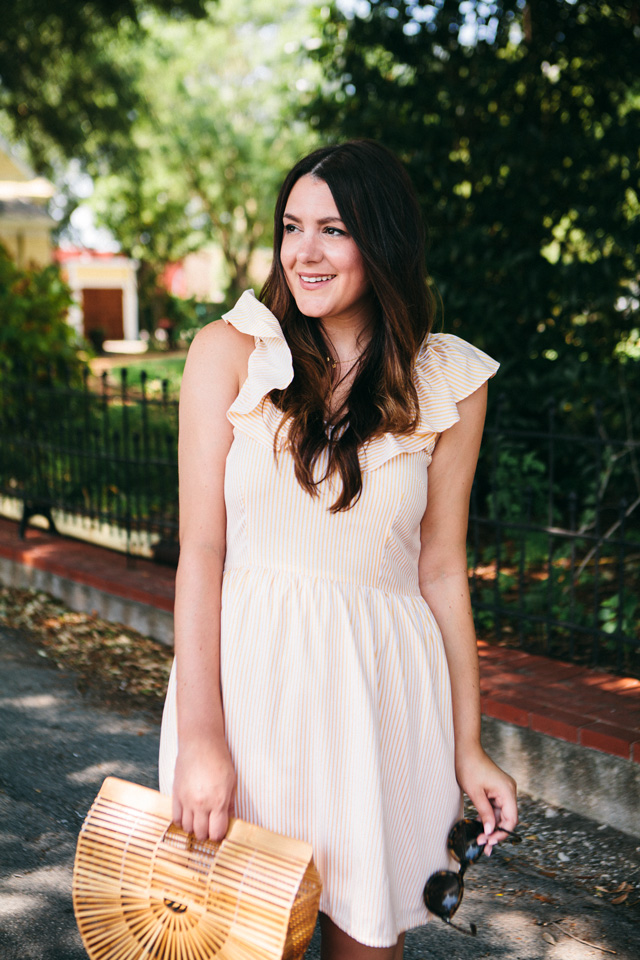 In summer I have all the freedom to wear a dress without feeling overdressed. Do you know what I mean? I think it's because I can dress it down with a pair of flat sandals and sometimes just throw my hair in a bun and it all works because it's summer. I don't feel overdressed or underdressed, but just right.
And sometimes you just need a pretty sundress for no reason. Dare I even say you need a pretty sundress with a good ruffle for no reason? I have nowhere to go and nowhere to be in this dress and I don't care. I could talk a certain guy I know into a date with two ladies (one being almost 11 months old) or I could just wear it on a regular Monday to make things a little brighter. A dress is always a good idea, especially one with ruffles and in the happiest shade of yellow.
I'm becoming slightly obsessed with this color lately. I love a simple yellow but I want to wear it without feeling twee. Sometimes yellow can feel saccharine instead of sunshine but this dress feels like sunshine. Speaking of which, I haven't seen in a few days since little one and I have been down for the count. Gemma with hand, foot and mouth disease (which is a devil virus that I believe they should warn you about much earlier on) and I caught some virus that's put me in bed all weekend. Needless to say, I've never looked so forward to a Monday in my life.
Did you guys know the Nordstrom Anniversary sale starts this week? I'll do a post on it soon, but just as a heads up! Get ready for lots of sale posts soon.