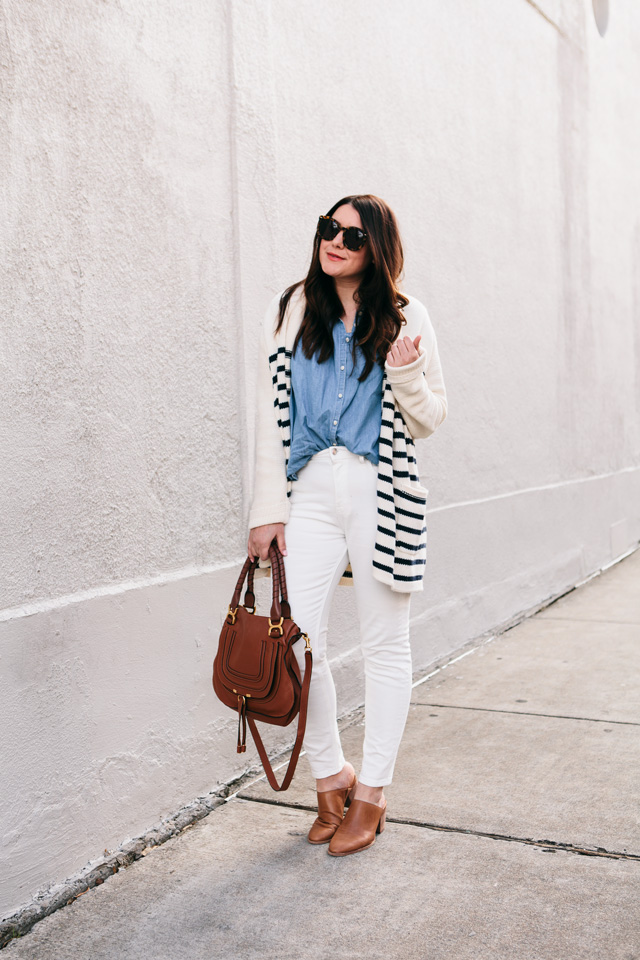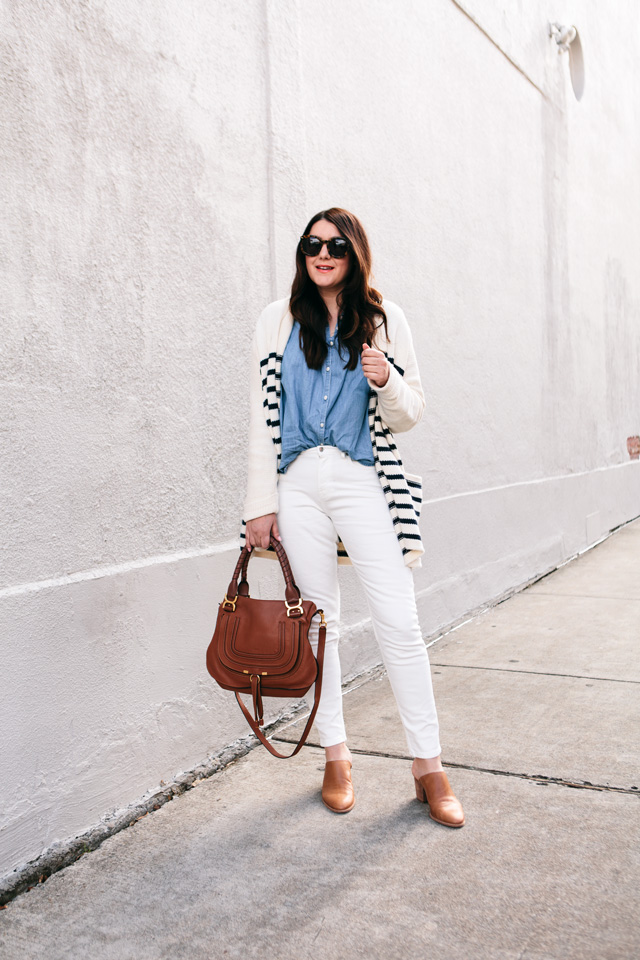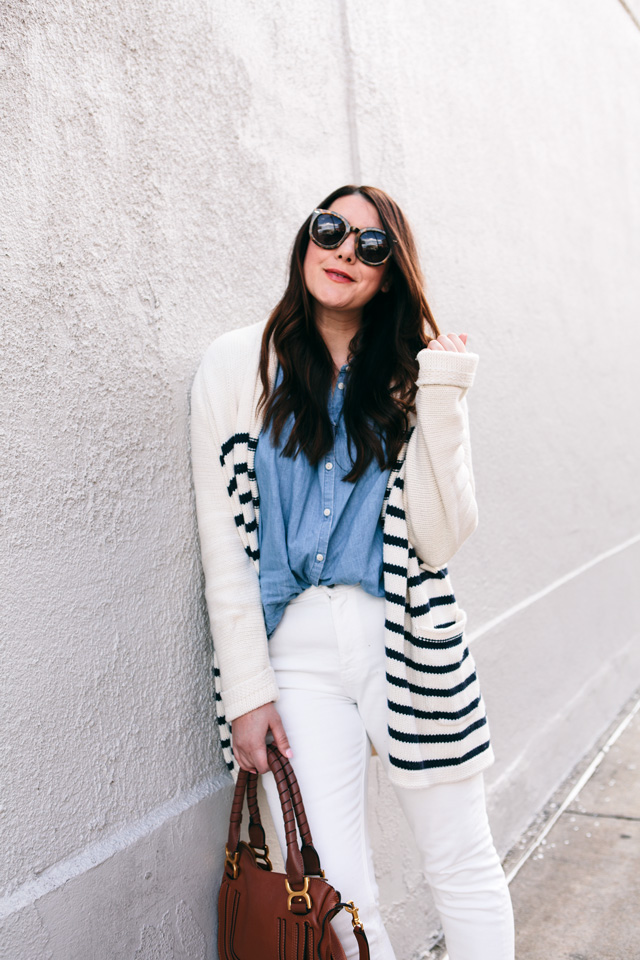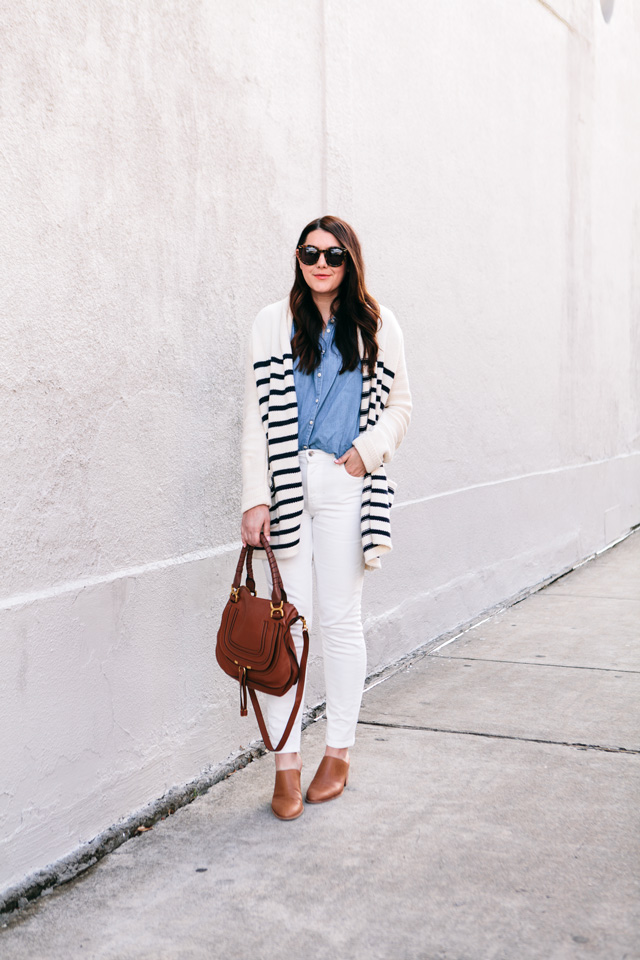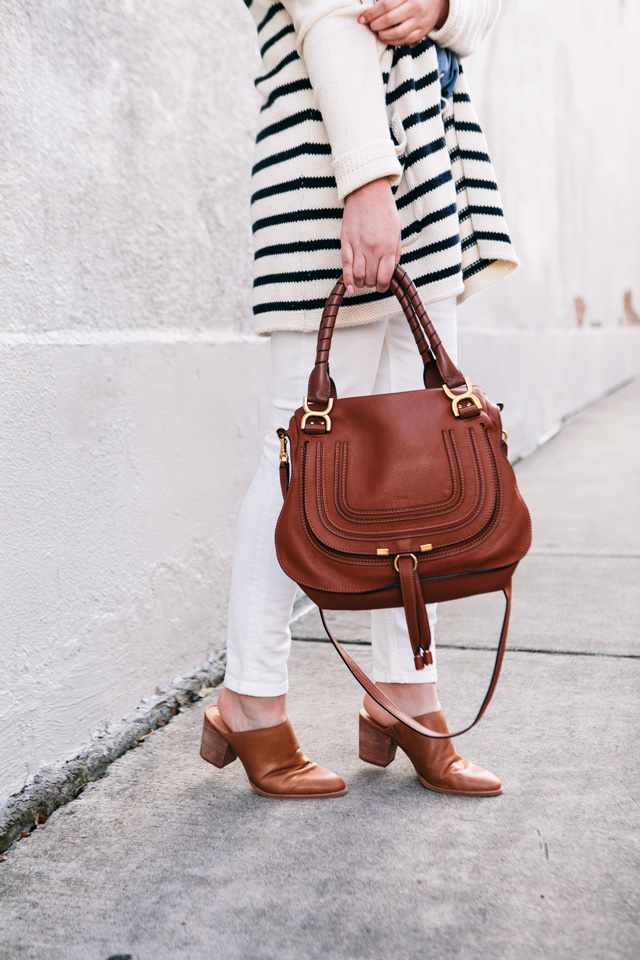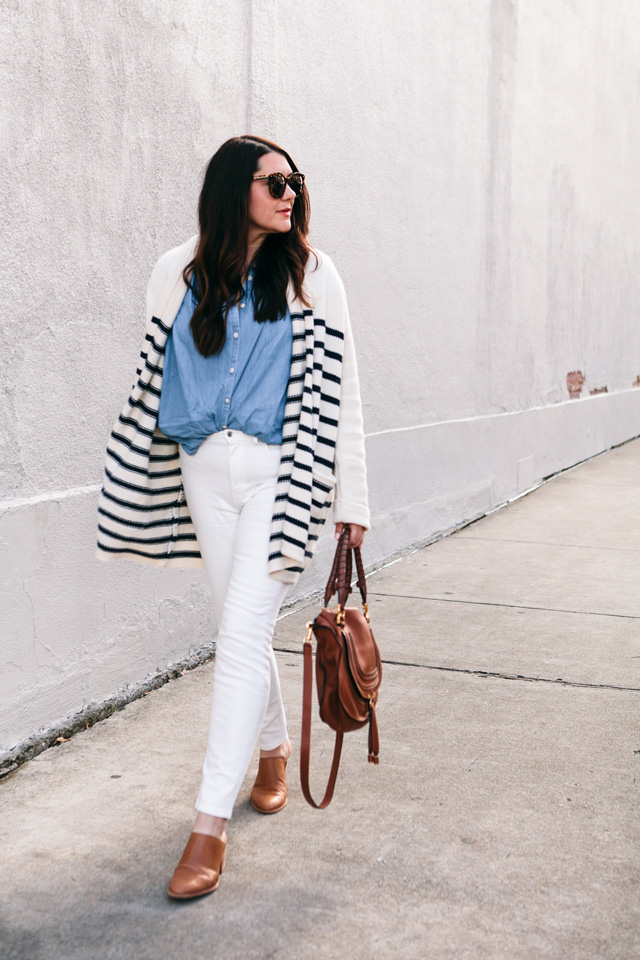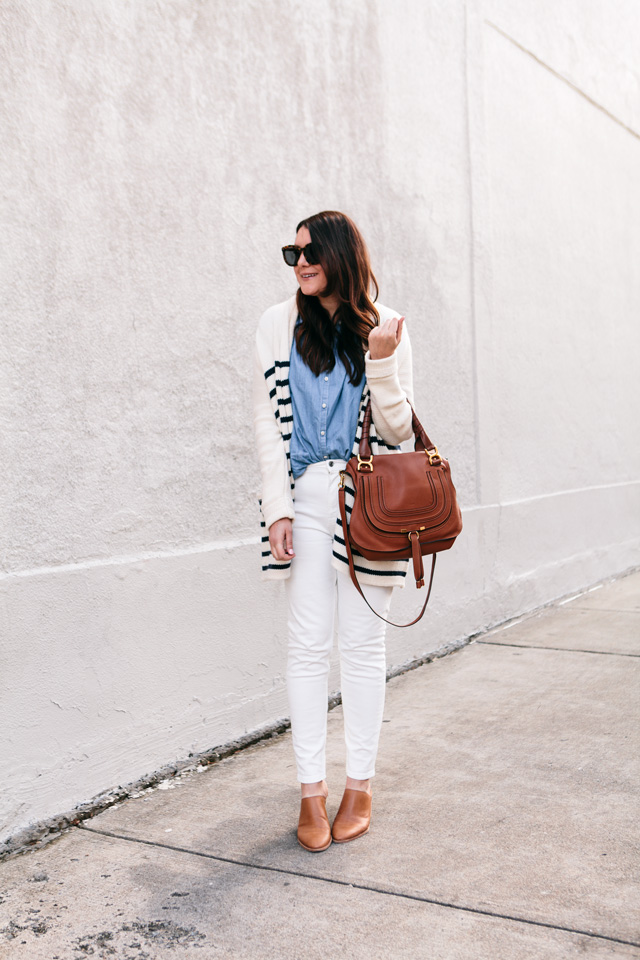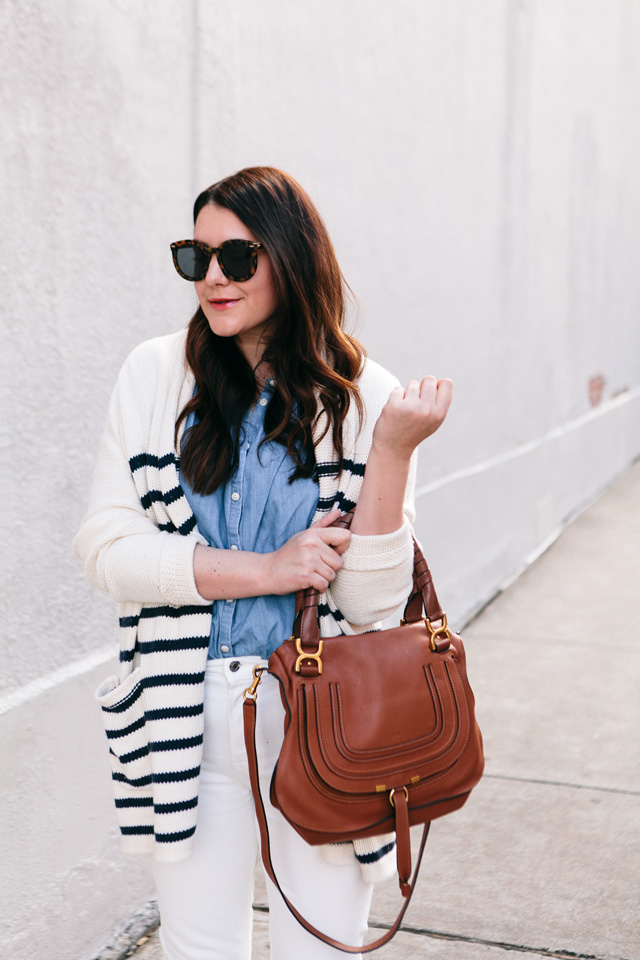 What do you get when you mix chambray and stripes? The best darn combination ever. I didn't realize I've been waiting my whole life for someone to make a cardigan equivalent of a striped shirt, but alas, I was. J.Crew came through with this striped cardigan (on sale here!) and of course, chambray is a stripes best friend. There is something about this striped cardigan that just screams 'please take me to New England' or maybe that's just me wanting to go back to Maine. That's got to be it.
<Find the striped cardigan here!>
Have you noticed my slight obsession with Madewell recently? I don't know who took a break from who, but it's been a few years since I truly loved Madewell. But ever since last fall, I've been stalking their new arrivals like a creep. This top is their Central Shirt but in chambray. I'm a big fan of this fit, it's loose but isn't too bulky to work as a layered piece, kind of magically if you ask me. I also took a quick break from chambray for a few seasons, but it's back, baby. It's back. (And if you didn't read that as George from Seinfeld, then you're doing it wrong.)
A few people asked about these Everlane jeans from my last post. These are the Everlane high waist skinny jean in the bone (such a good price, by the way — $68! Kind of unreal for this quality.)  A few people asked about the length because the reviews were a mixed bag for the tall lady's. I am 5'9″ and the length is actually perfect for me. They come just under my ankle by about a half inch, so I would say if you're 5'11" or taller you may find these to be shorter for you, but otherwise, you should be good with this length! You can find this denim here.