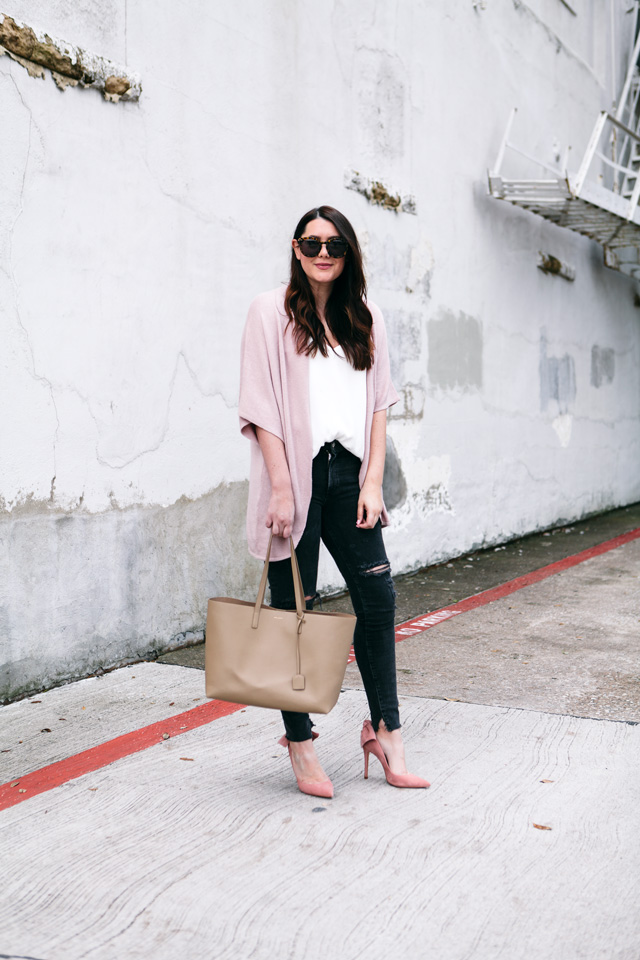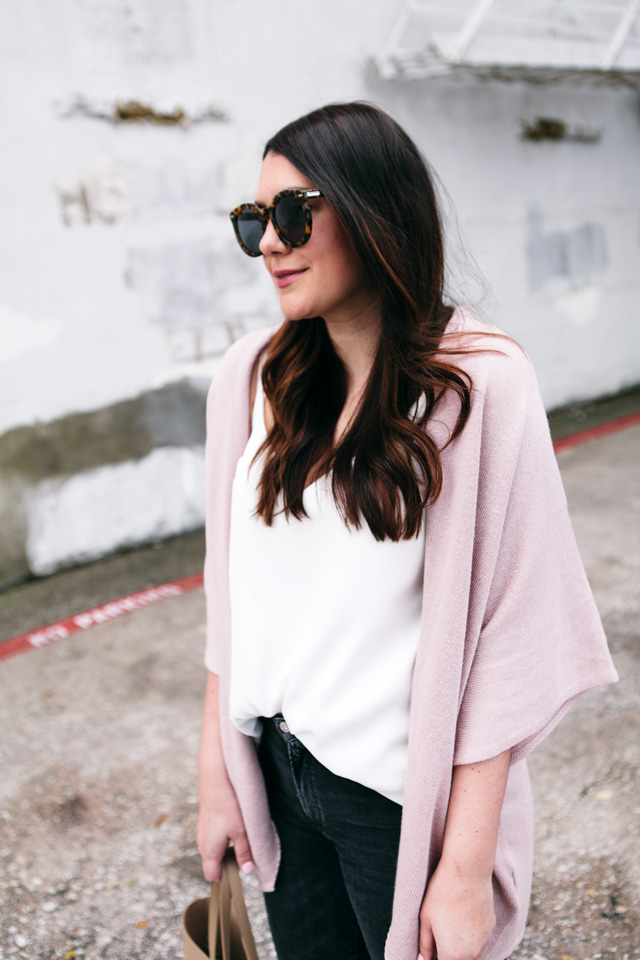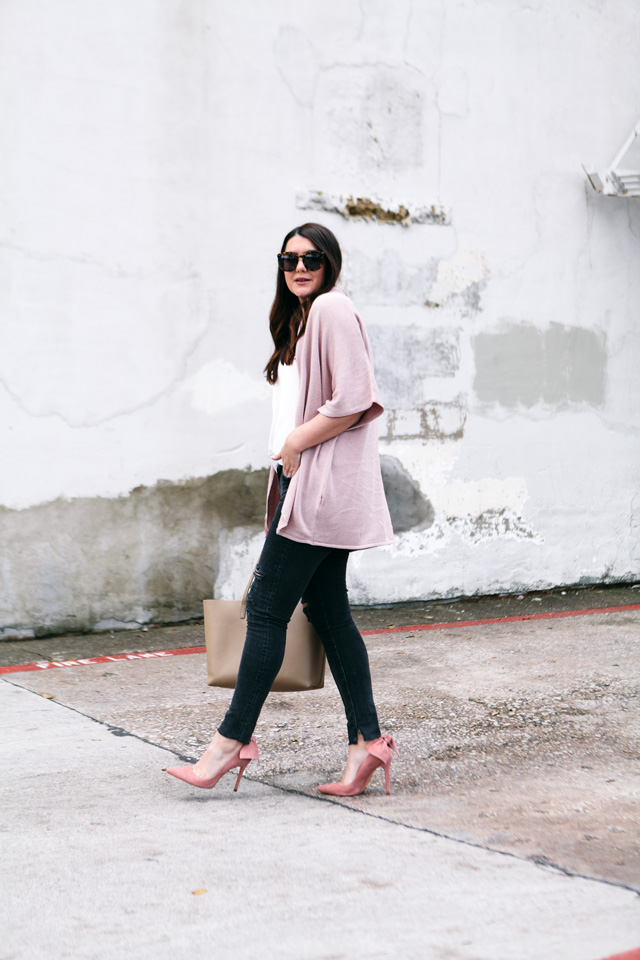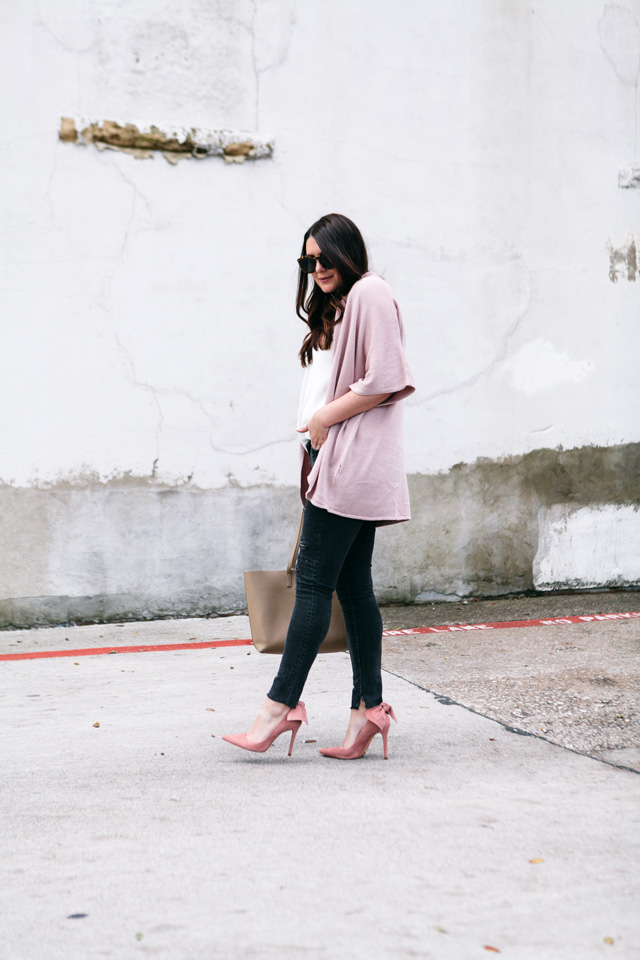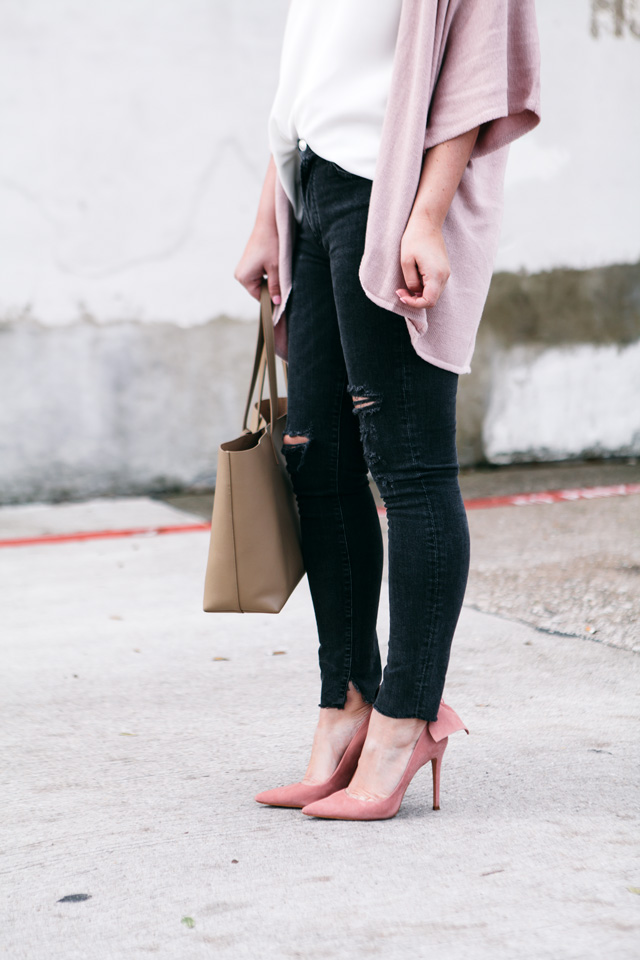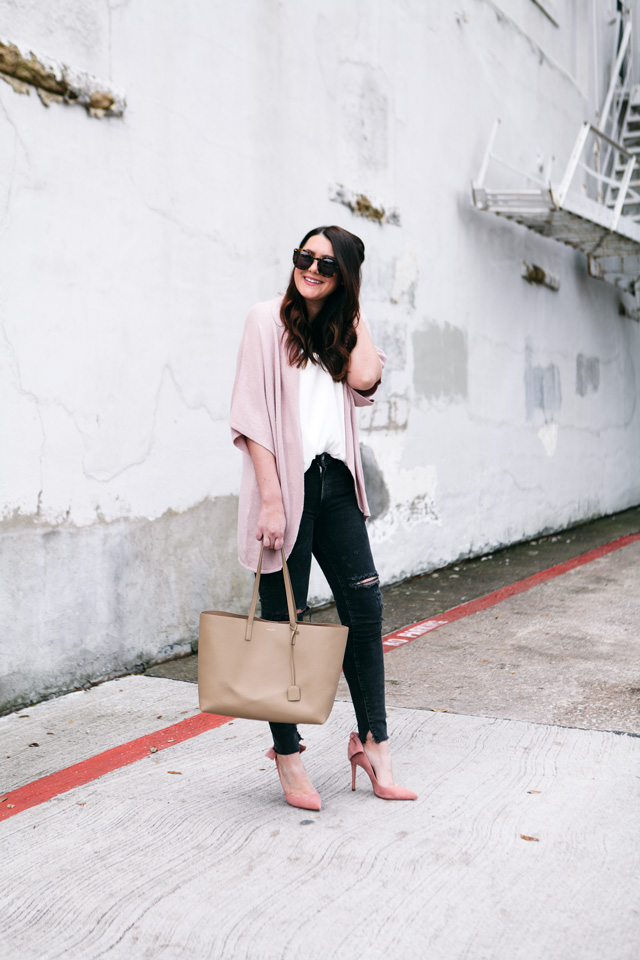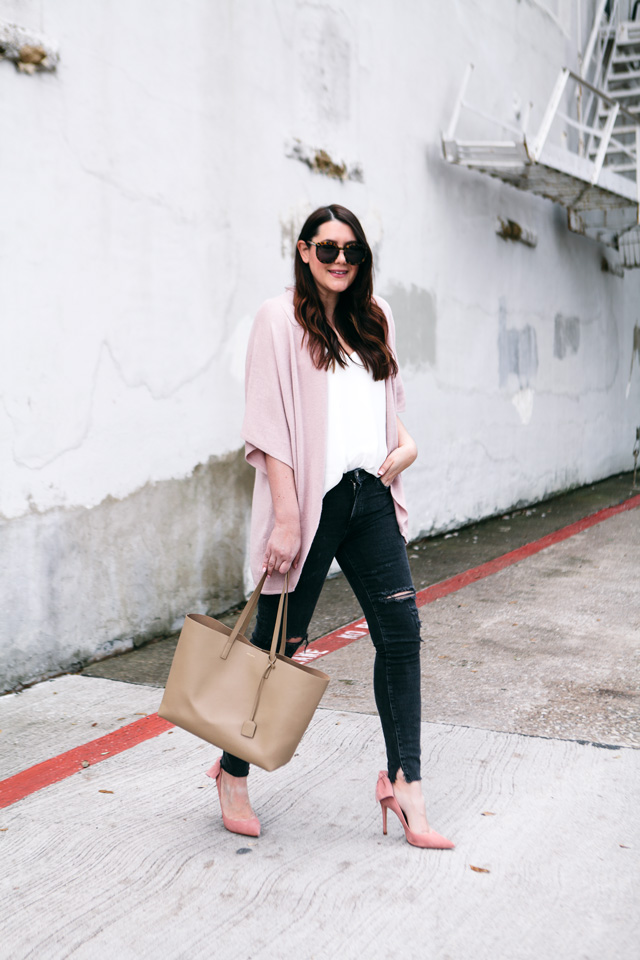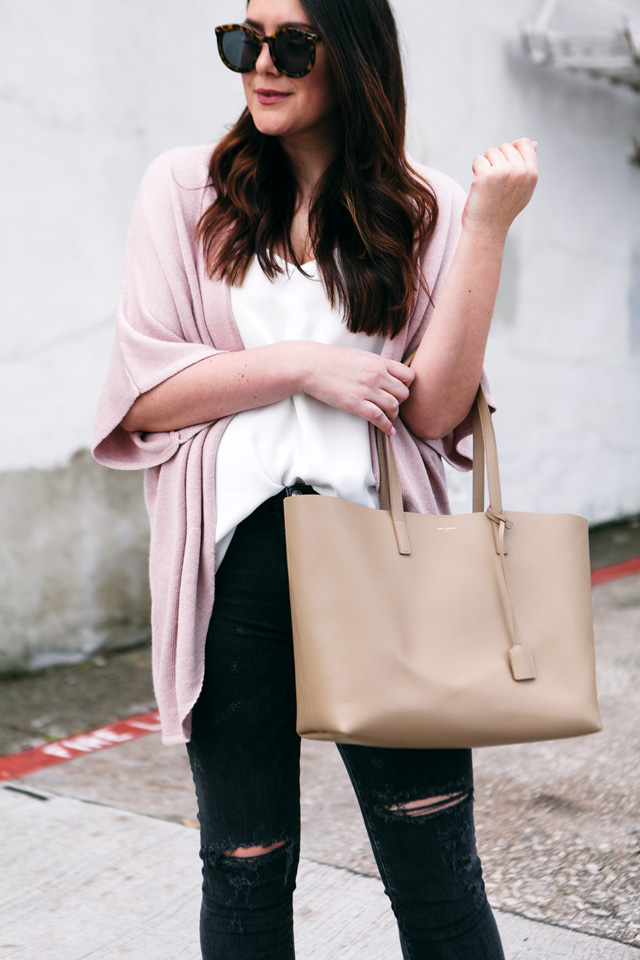 You know when you have an idea of how something should be and then it turns out even better? No, I'm not talking about hopes and dreams and life — I'm talking about this cardigan. I saw it on the model and wanted it to fit exactly how it does, but I was skeptical because it looks kind of short on her. I took a chance because I'm always willing to take a chance on a Gemma pink anything. Turns out it fits super drapey (AKA the perfect amount drape) and the length is just right. I don't know why this cardigan looks slouchier on me than the model, but probably just the way they have it styled. (For reference: I stayed true to size (I'm in the medium) and love the way it fits. You can find the cardigan here.)
When I was looking at these photos I thought that the knee rips in these jeans should have been, well… at my knees. I was looking at the photos thinking no way that my knees are THAT misplaced on my leg and how have I lived so long with low hanging knees? After further investigation, the knee rips are definitely more thigh rips, so that's a big sigh of relief. For once it was you, jeans, and not me.
PS: this denim is from Shopbop and is eligible for their Buy More / Save More sale event! You can find the jeans here and if you buy $200 or more, save 15% with code GOBIG18. I'll do my round-up of my favorite finds from the sale tomorrow!