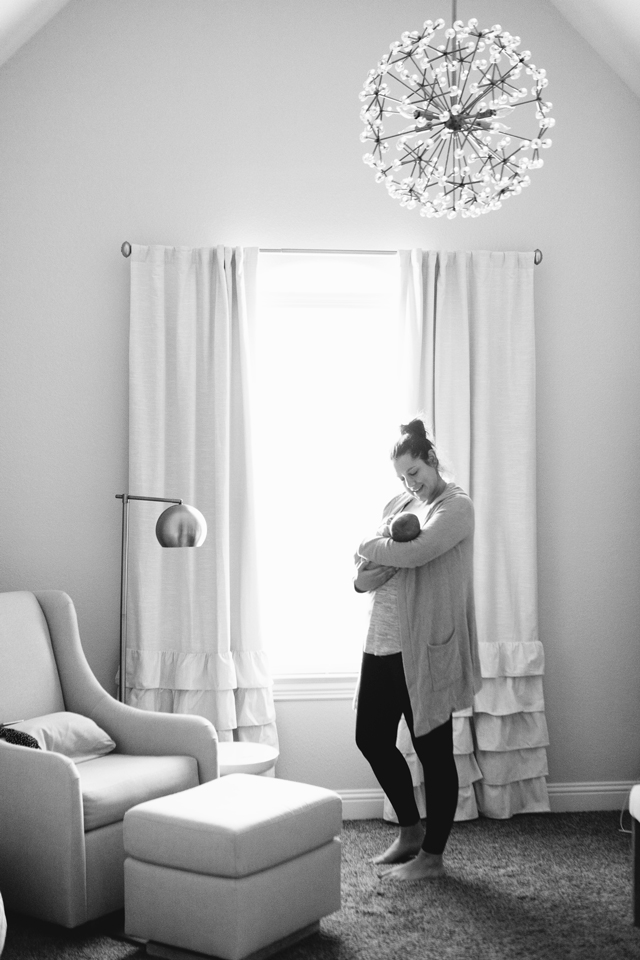 Last fall, I went to my graphic designer with an after thought of the newly re-designed site: I wanted to incorporate the tagline of Embrace Your Everyday. (You can see it — or maybe you have before in my header when you scroll or down in the footer on the homepage.) Kendi Everyday started as a place where my regular (AKA everyday) outfits were featured and has turned into more of a place where not only do I share my outfits predominantly but also where I share my life. For the past almost 8 years, this blog has been a huge part of our life. You've seen so many facets of our life over the years, mainly through the small snippets of script I feature below my outfits. Last fall I felt more of a pull to share more of our life than we had before, so naturally incorporating the mantra of 'embrace your everyday' would start with me in a way to help you embrace yours. I had big plans, you guys. Content galore. Lots of great things coming your way.
… And then I got pregnant.
With best laid plans and honest intentions, I thought sharing my pregnancy journey would be an easy way to show my everyday to continue with my plans to expand the blog. But I just couldn't. I didn't share a ton about my pregnancy because it wasn't … let's say it wasn't enjoyable to put it very kindly and politely. I was sick until about week 20 and not until I delivered did the morning sickness truly go away. It's amazing what you can get used to!  So I decided to do my best with KE and push this idea of sharing more of our life until later or maybe not at all. In fact, it didn't cross my mind until about 3 weeks ago that I had intended to change KE last year. I realized that with this huge change in my life, there was bound to be a change in me and therefore the blog. I told B a few weeks ago that I don't think that I can blog the same way again. There will always be beautiful images and positive vibes here because that's how I like to live my life, but our everyday has changed. I've changed. Everything has changed. And subtly so; in ways I didn't expect. For the last 8 years, we've been so incredibly busy. I started this blog and it turned into my job, my husband started a wedding photography business, over the course of 5 years we opened a clothing store (twice), traveled everywhere we could, and found ourselves with two full time jobs for my husband and I within this blog. Needless to say, we've been on the go-go-go, rarely slowing down. But with the pregnancy, I found myself slowing month by month. And this summer as my pregnancy slowed to an end, so did I. Since mid-July, it's been slow-slow-slow. It took me a while to get used to the pace my body was asking for; guilt set in for not being driven to take daily outfit photos for a few weeks. For leaving the blog and my social space a bit quiet. But in my head and heart I knew I needed to take a breather to be rested for labor and everything that was to come after that I had no idea or preparation for. Sure, people try to prepare you by telling you their newborn experiences but it's different for each set of new parents. The only theme of new parenting? No sleep. If sleep was a currency, I'd rob every bank I could.
In so many ways I want to feel normal again after pregnancy and child birth like right this second. But in so many ways, I know I'll never be the same. (I don't necessarily mean physically either, there is a huge emotional and mental change as well.) I've had to learn to embrace a new normal, embrace our new everyday, which right now seems to fly by each day. I look at the clock and it's 4 pm and I think where did our day go?  (If you're a mom, you can probably recall the early weeks and are nodding along with me. I at once remember everything and nothing.) That's where I'm at these days. Short days, long nights. Can I get a new mom amen?
I realized quickly that with all of the life changes that I would be changed and that in some ways Kendi Everyday would change. I always just expected to keep on keeping on the same way we had before, just with a baby. But I feel different now. My world feels different, better than I could have imagined. Honestly you may not even see much of a change or a difference or perhaps you will. But we've been friends for so long that I felt the need to tell you about our new normal on this side. It's slower, it's calmer, it's different in ways that I don't even know yet but I'm excited to figure out. I think there is a part of me that is afraid to turn you guys away by sharing my new world of motherhood and all it entails. I know you're used to daily outfits and mainly style-centric posts. Which is the majority of what I'll continue to do when I'm back to my 100% self — whenever that will be. But it would feel amiss for me to skip over this new side of my life and continue on with KE as if a huge life change didn't happen. Hopefully I can find a happy mix of motherhood and style, which I intend to do in my own life, so I can share it with you through beautiful photos and my quick writings. (Although today's was anything but quick.) I want to share more of our life and more of my thoughts on motherhood and I hope you are here for it, in addition to my style posts. I don't want Kendi Everyday to completely change but I can't pretend I'm the same.
Everyday has changed and I'm so glad it has.