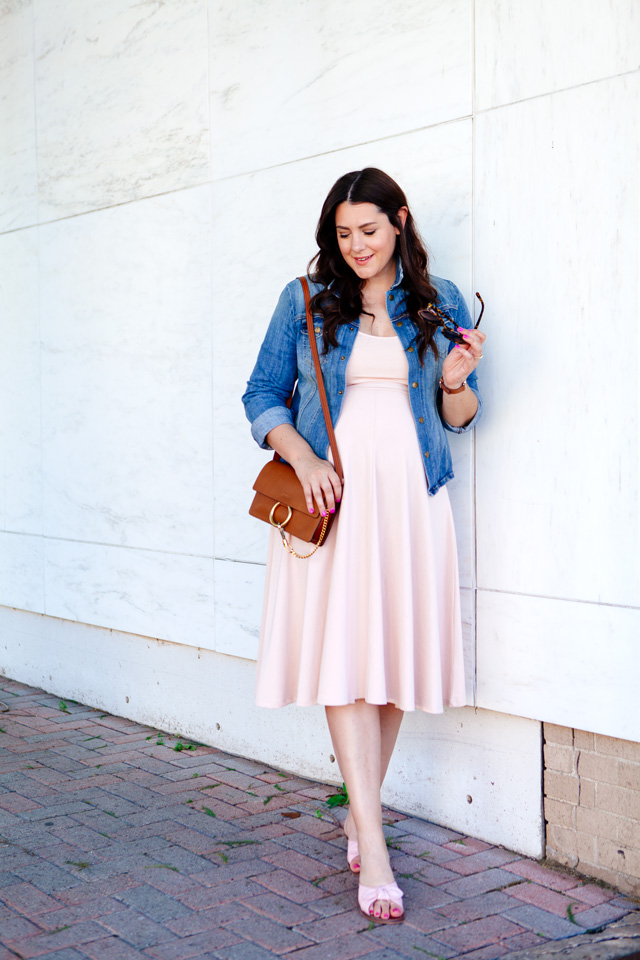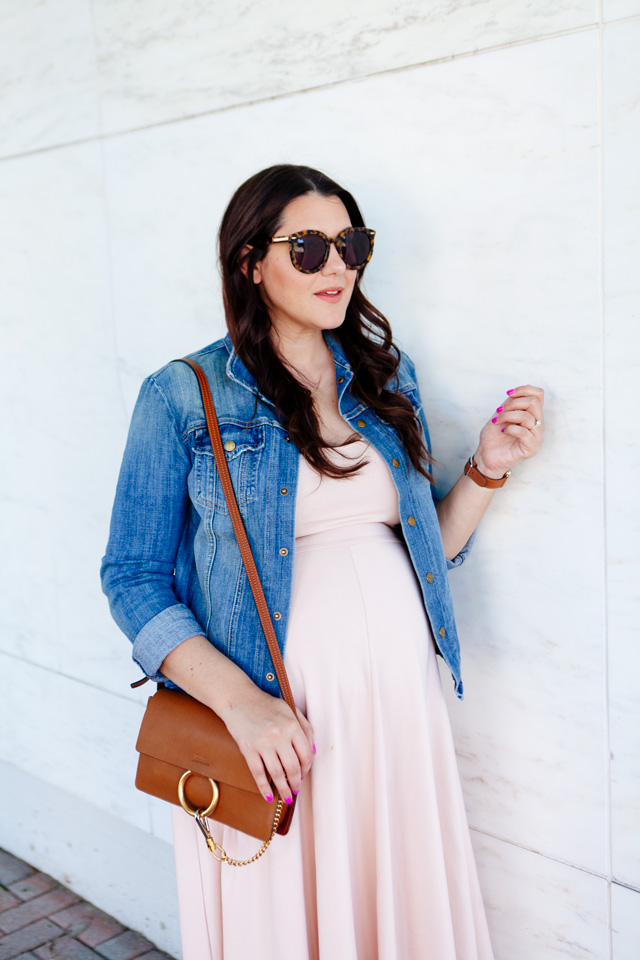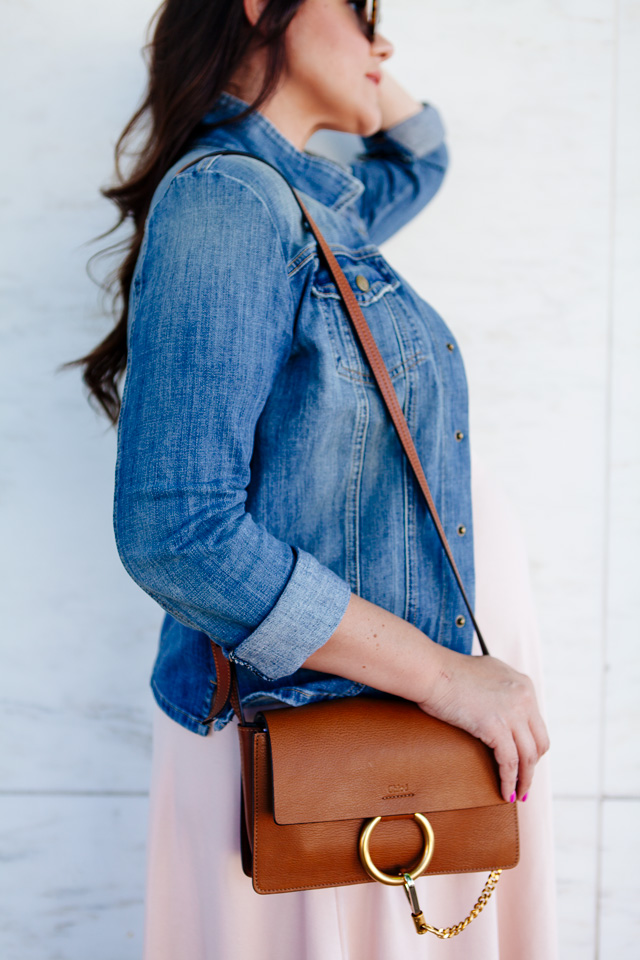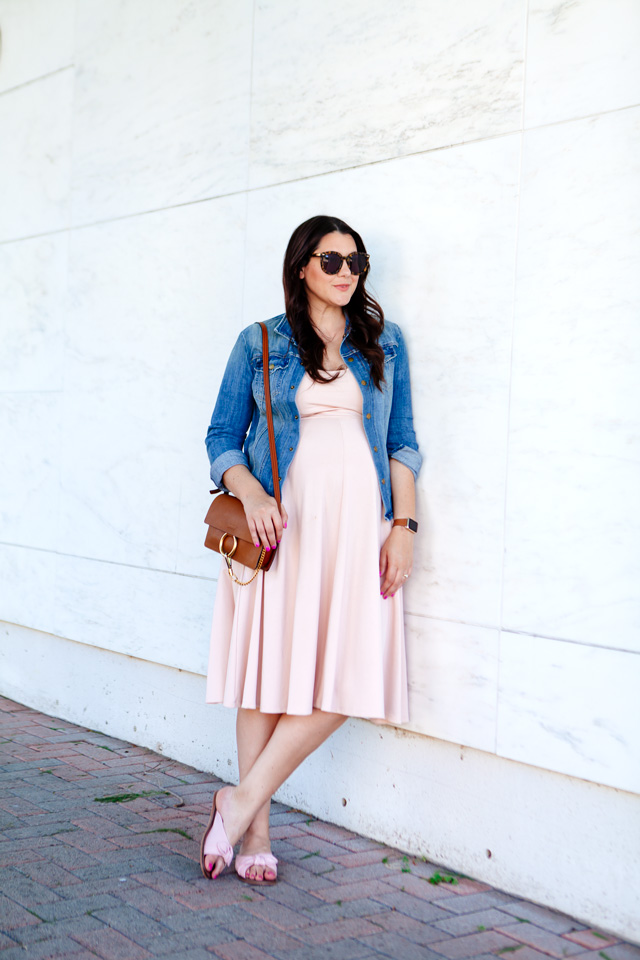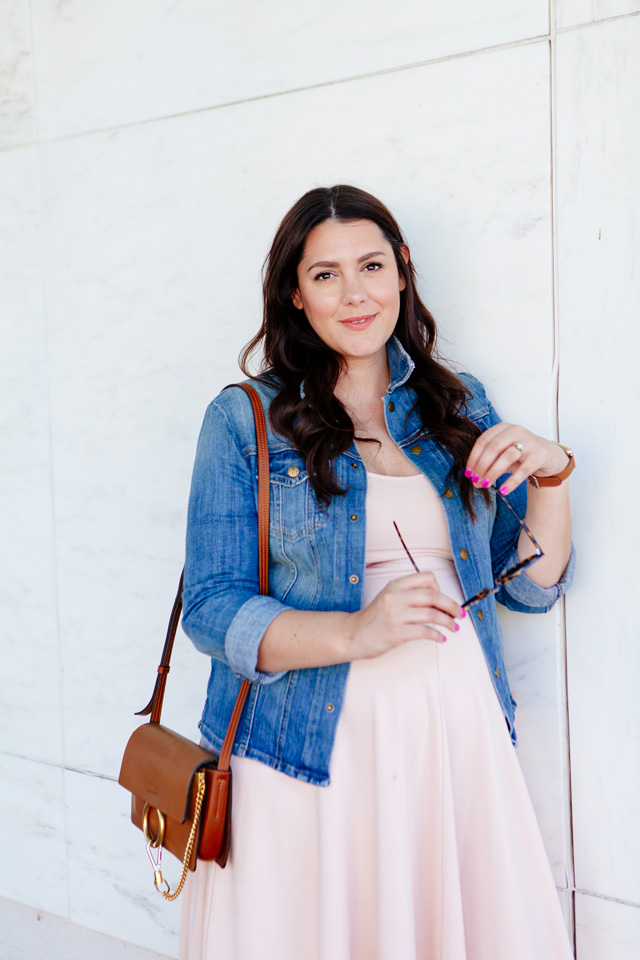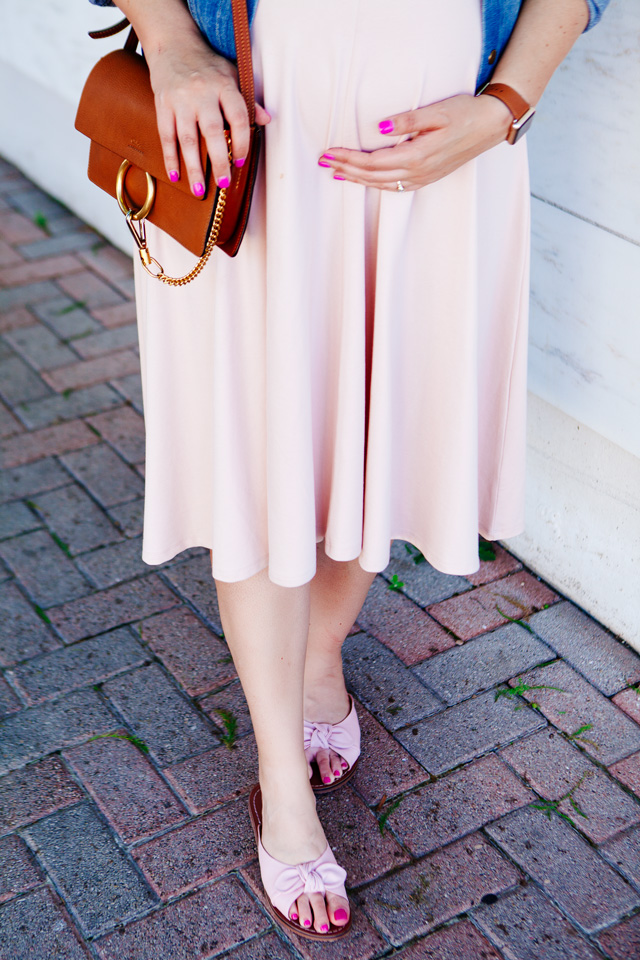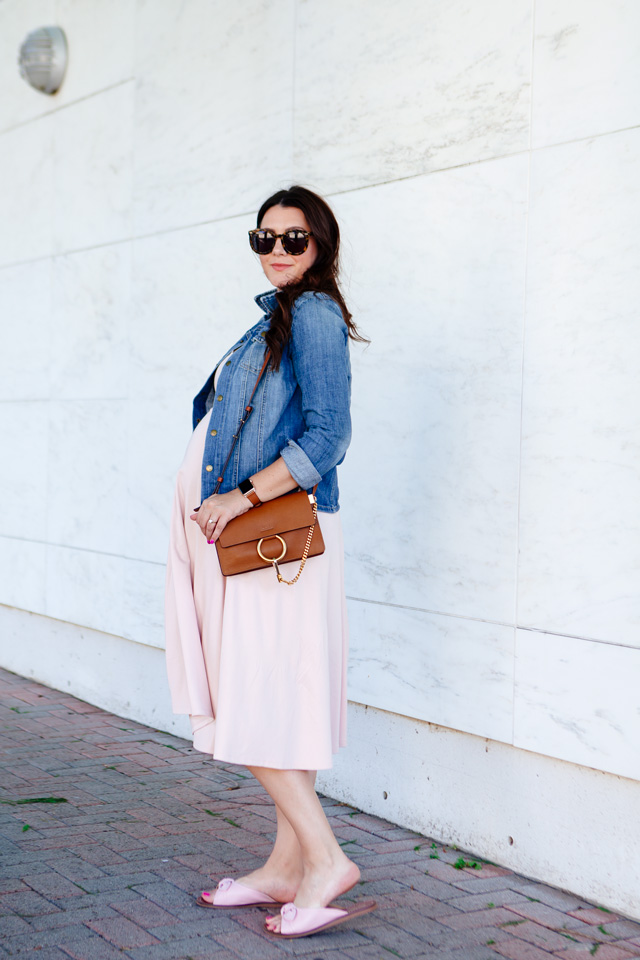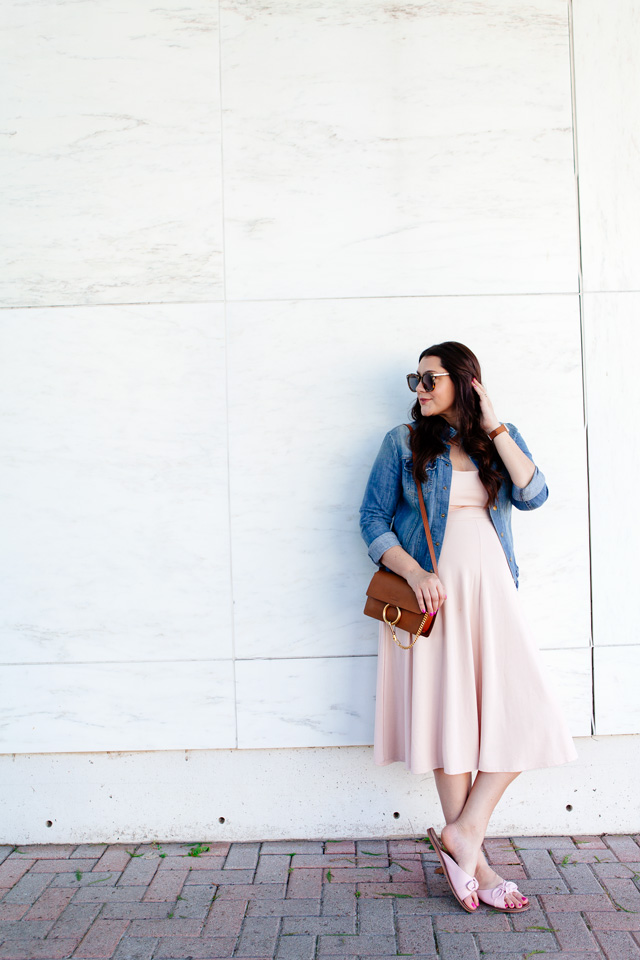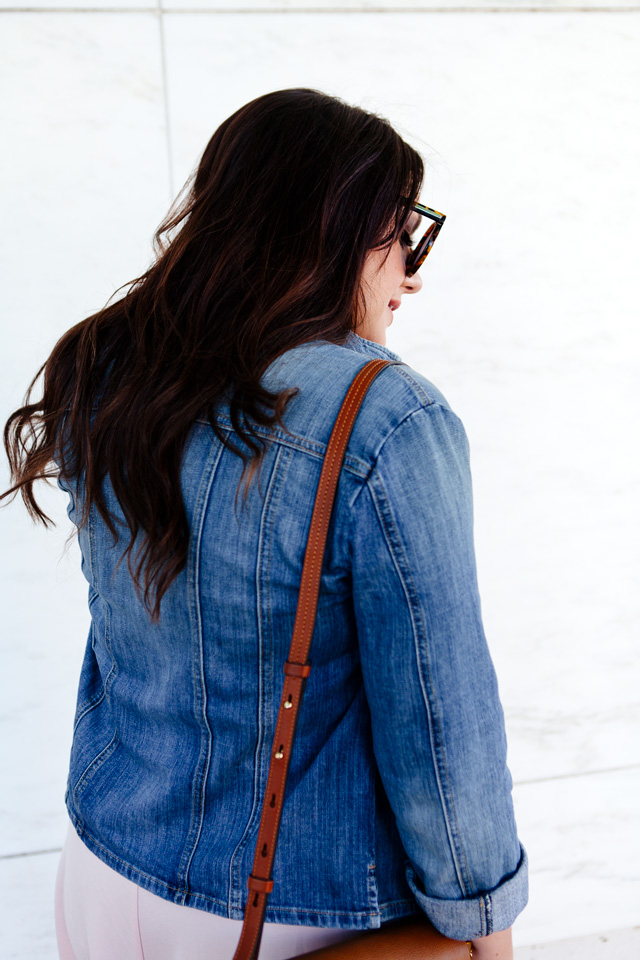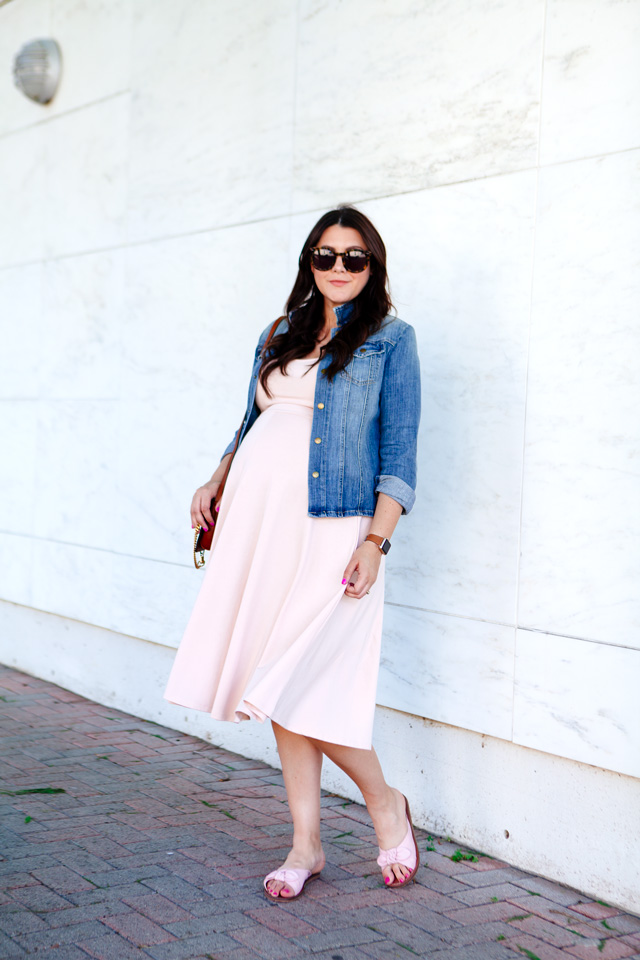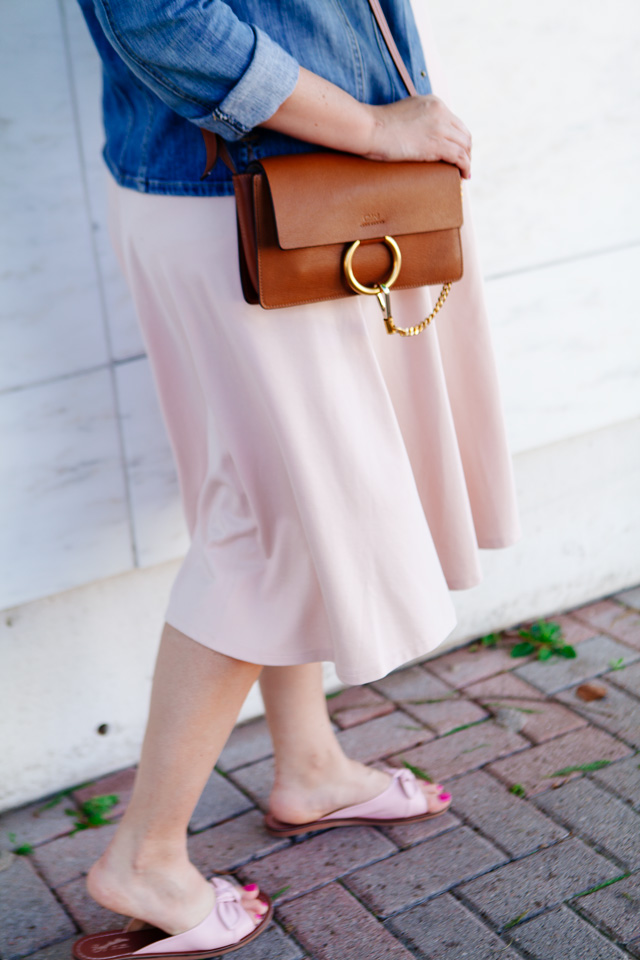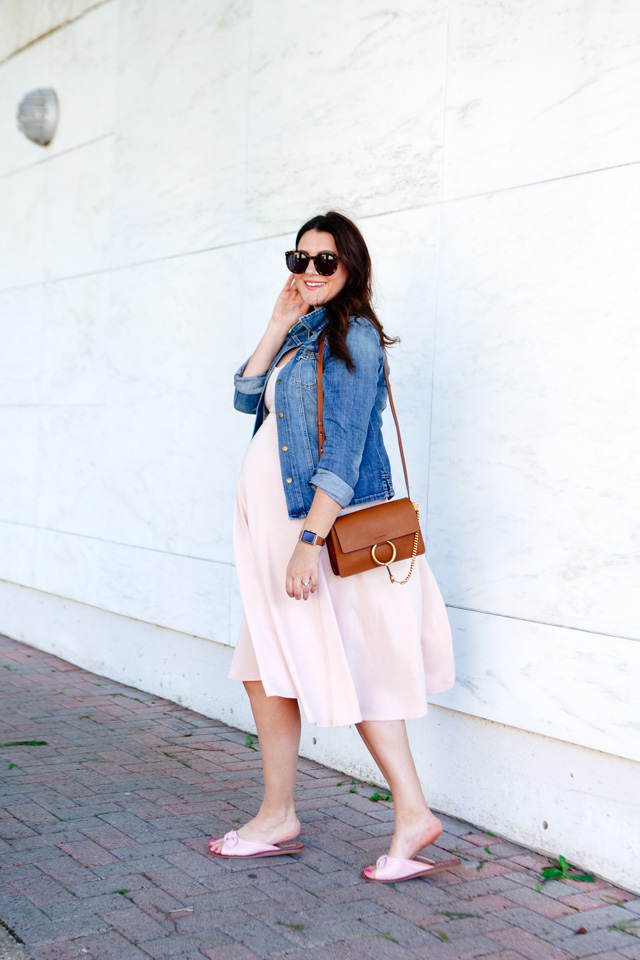 I'm back with another favorite find under $100! I'm pretty sure one of the reasons I love this dress so much is because of the color — millennial pink. I am such a sucker for this shade of pink, but I guess we all are if it's being named after our generation. Then I found pink slides that much *perfectly*. With this dress and these slides, I'm a billboard for millennial pink. All of my millennial dreams are coming true over here.
This dress is SO comfortable, I feel like I'm cheating. It's soft like pajamas and just an easy length to wear in general. By the end of the day I definitely did not need a jacket, but I love the complete look. I'm also in denial that it's soon about to be way too hot for another layer and a summer getaway to a cooler place is just not in the plans this summer. Don't mind me if you see me sweating in the shade with a jacket on as long as I can. 😉
Can we talk about my complete transition to flats lately?? I'm just as shocked as you. But there are just SO many cute flats lately. I instagrammed these tassel sandals and now these pink slides — perfect for summer. I'm putting together my favorite flats post so all the best flats will be in one post for you. If I'm going to be a flat wearer, I'm going to need you to be a flat wearer, too. For solidarity purposes, of course.