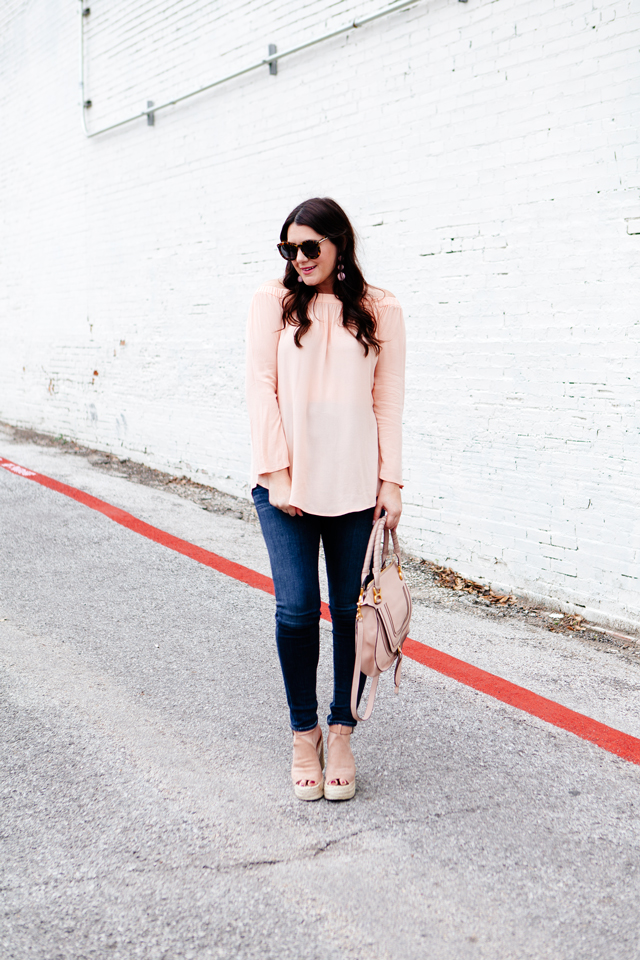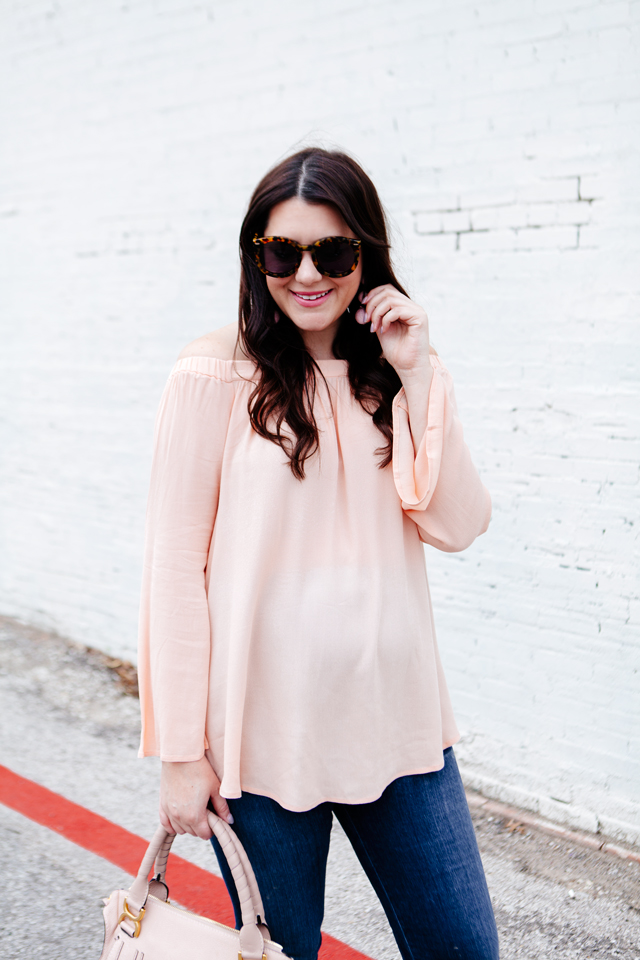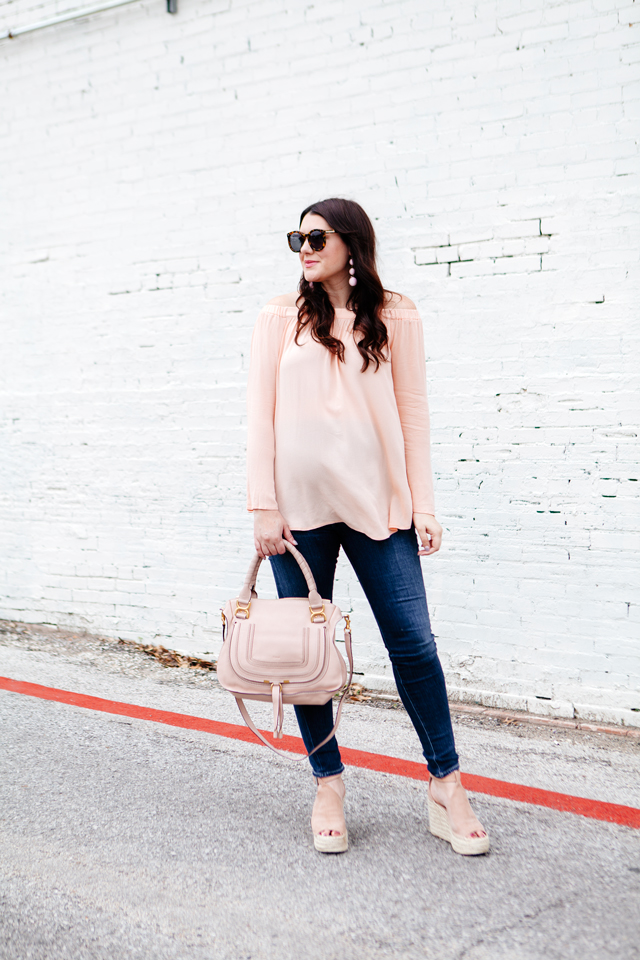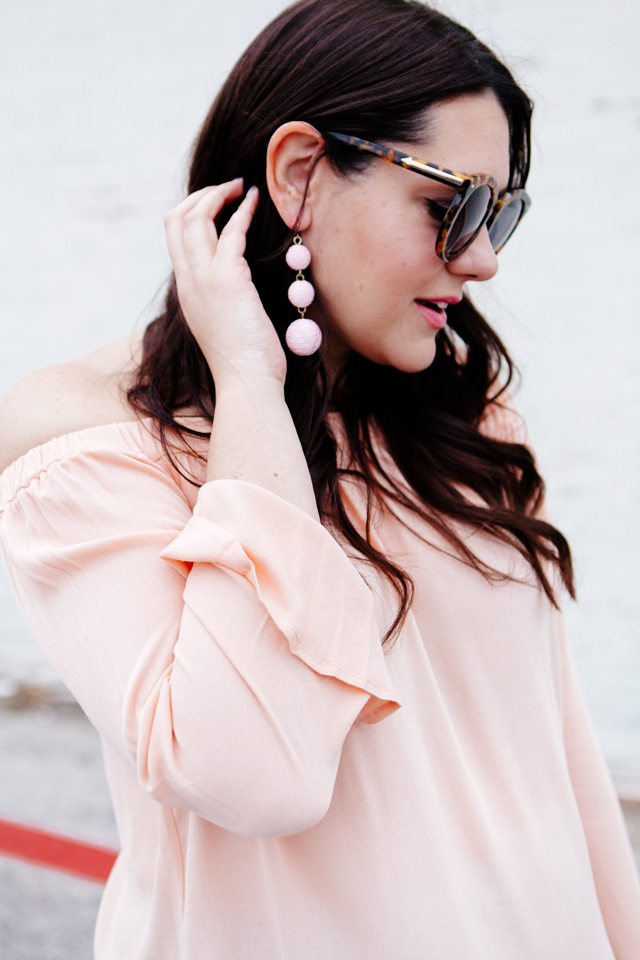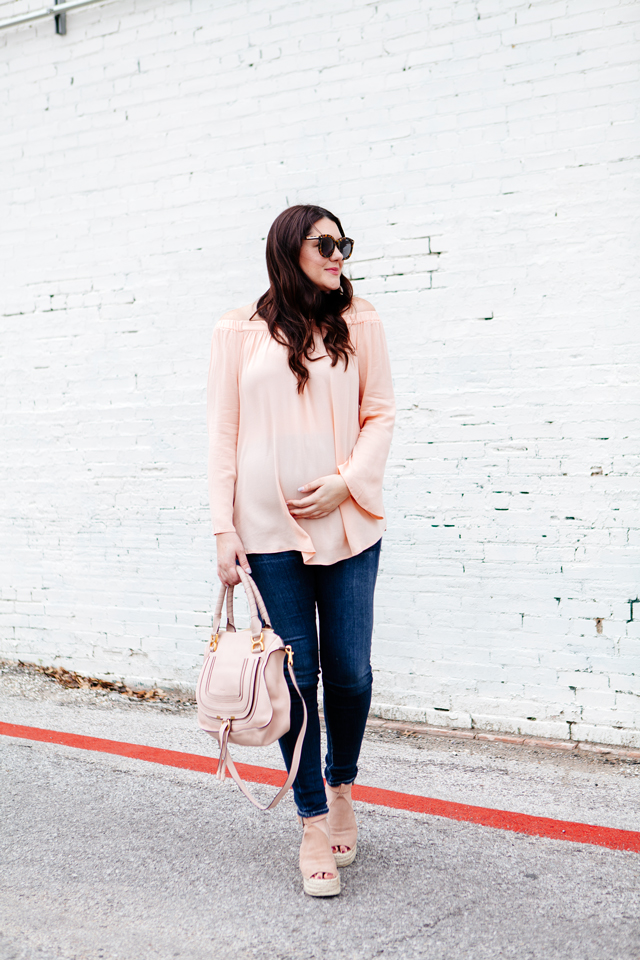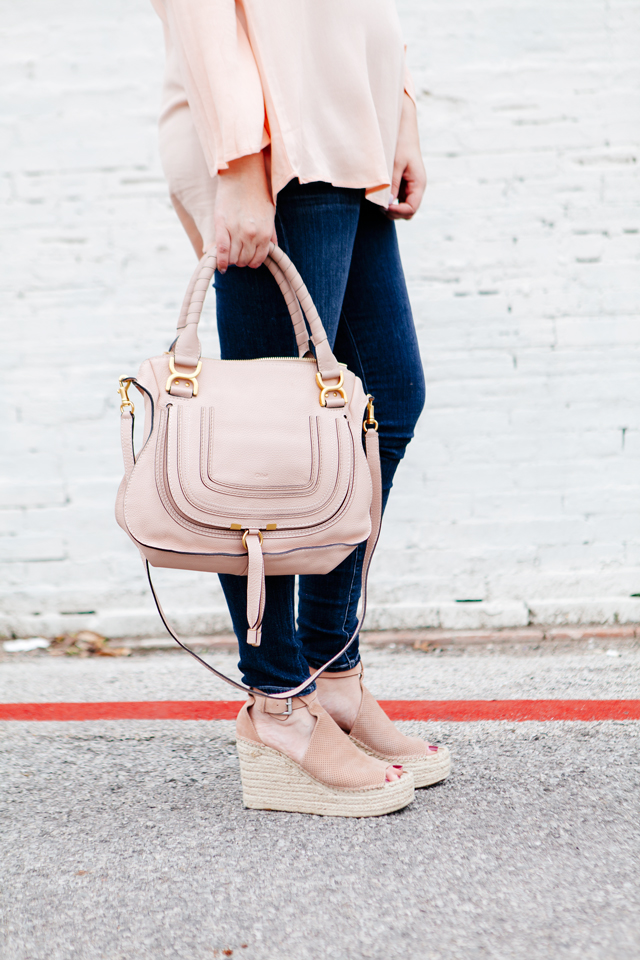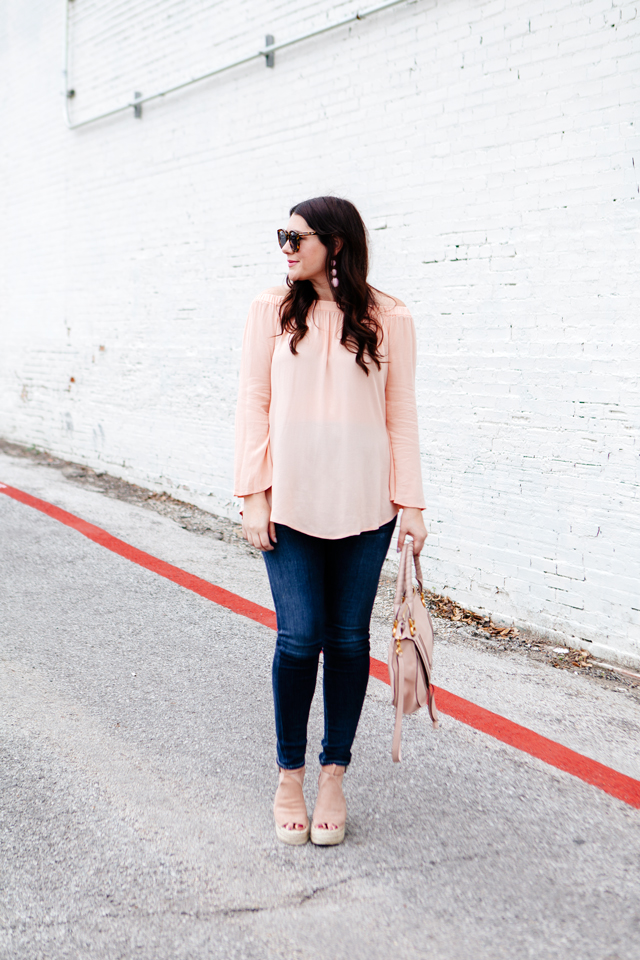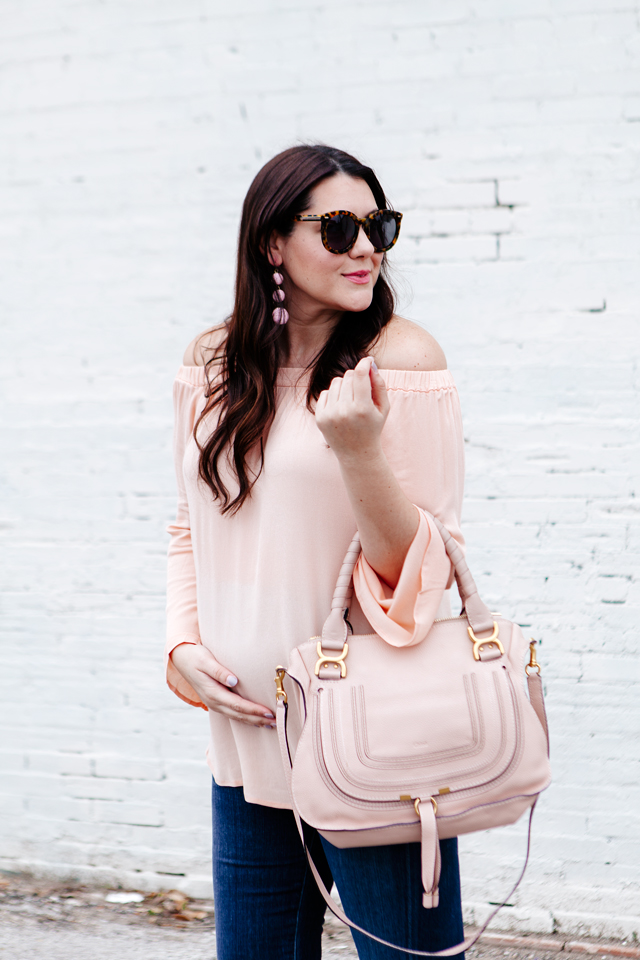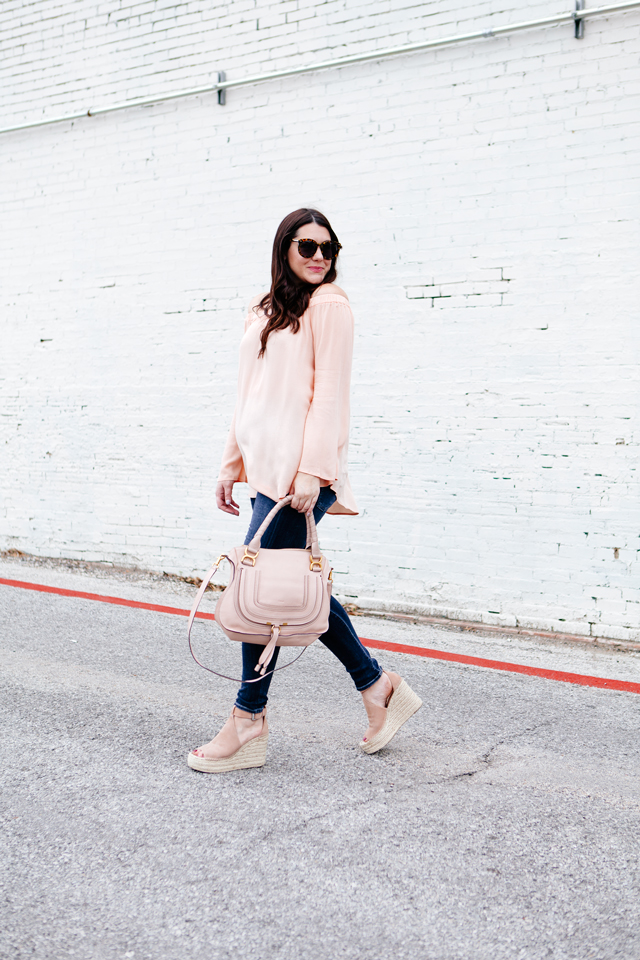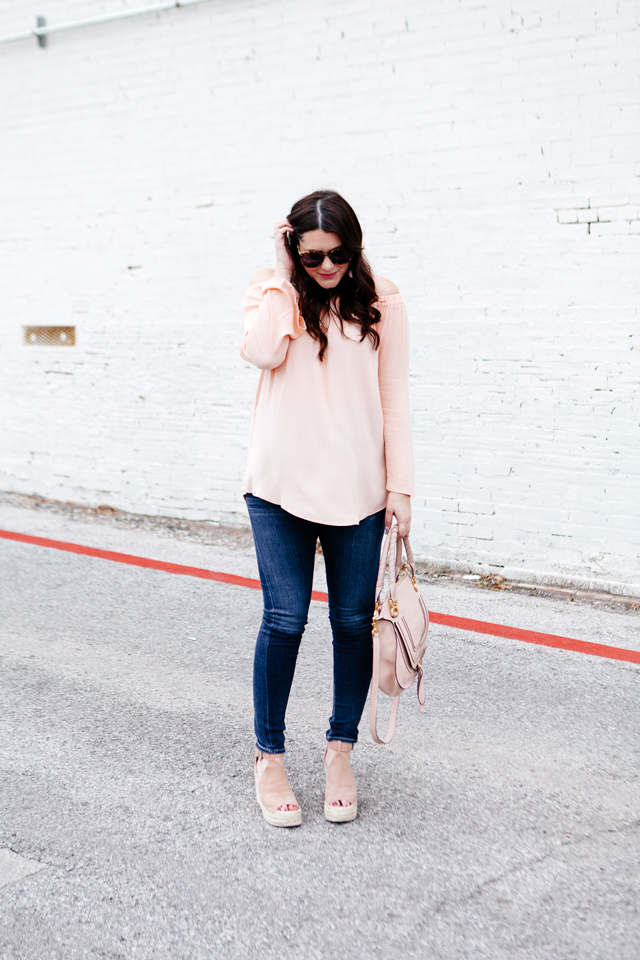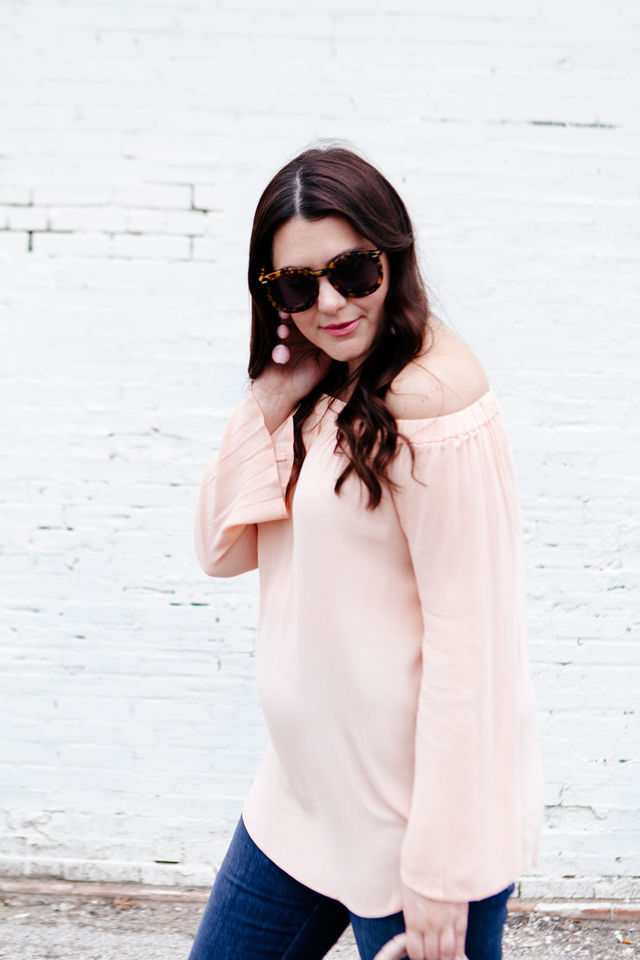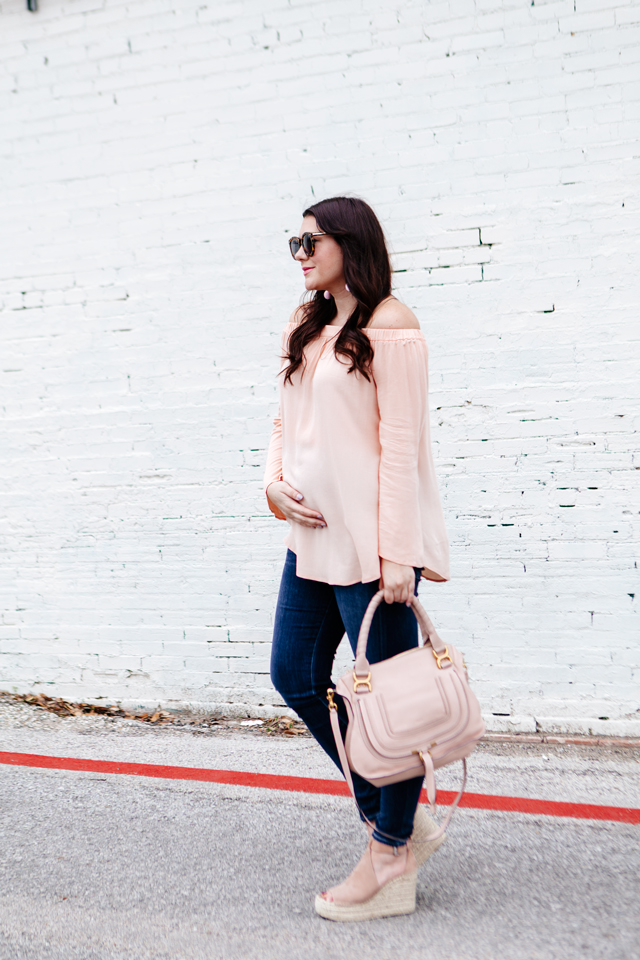 The bump wanted to pop and say hi today. I woke up today and looked down and thought 'well hello there, little one.' Today was actually the first day I've had people outside my family recognize I'm pregnant. But I will say if you try to touch my belly, I'm touching yours, too with full eye contact the entire time. Them are the rules. I don't care how weird it gets.
If you are thinking that I'm slowly morphing into one of those eccentric ladies that only dresses in one color, I'd be hard pressed to prove you wrong in this outfit. Does my top, earrings, shoes and purse match exactly? Yes, yes it does. Was that on purpose and does it secretly thrill the hell out of me? I'll never tell.
I'm just going to prepare you for the coming 6 months that will involve a lot of shoulder action. Off the shoulders are a godsend I've come to realize because a lot of the time they are loose and tunic like. This one I'm not convinced that I shouldn't buy in both colors. I'm sure I'll be fine with this soft peach color but you never know. Floral is always nice to have around too, especially when this top is under $50.
I've put off this bauble earring trend for a solid year now but now I can't stop. I want then in every color, honestly. As someone who doesn't wear a ton of jewelry, this surprised me how much I loved wearing these. Don't judge if you see them in every post okay? (Also these are from Bauble Bar but also at Nordstrom!)
Also yes I highlighted to the extreme today with my new highlighter from Tuesday's post. I'm gonna pretend you noticed.