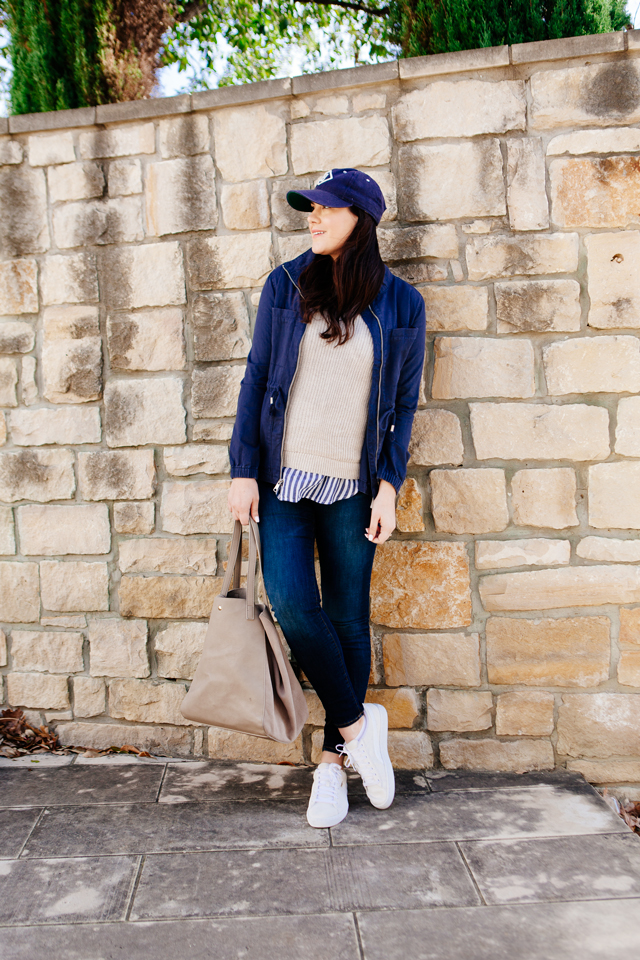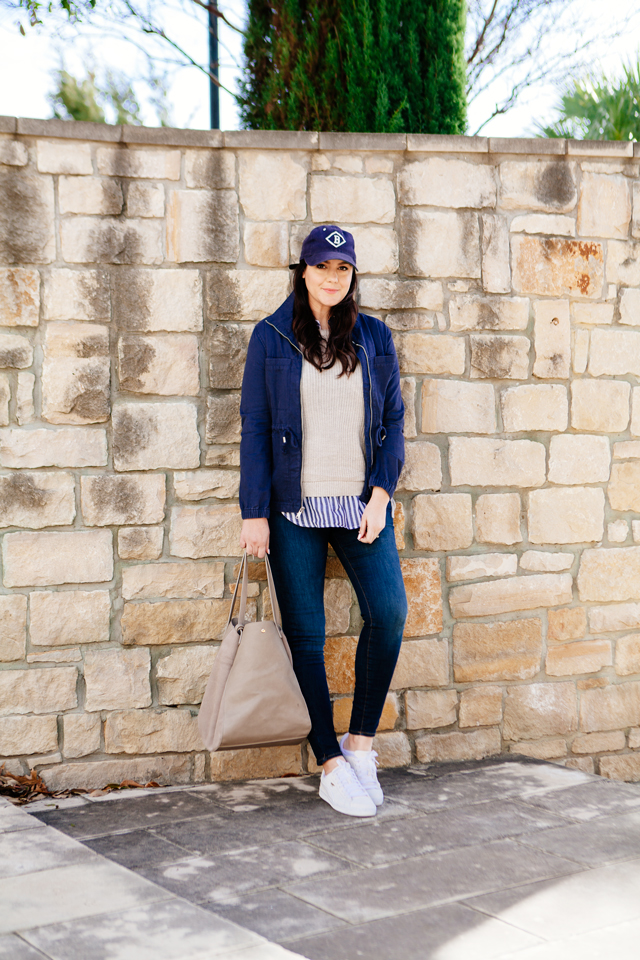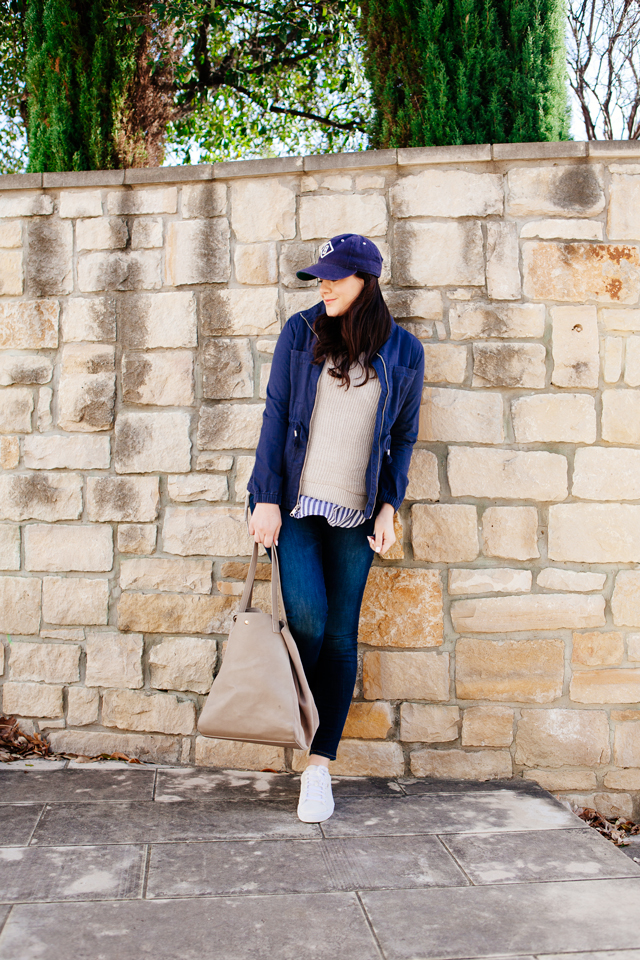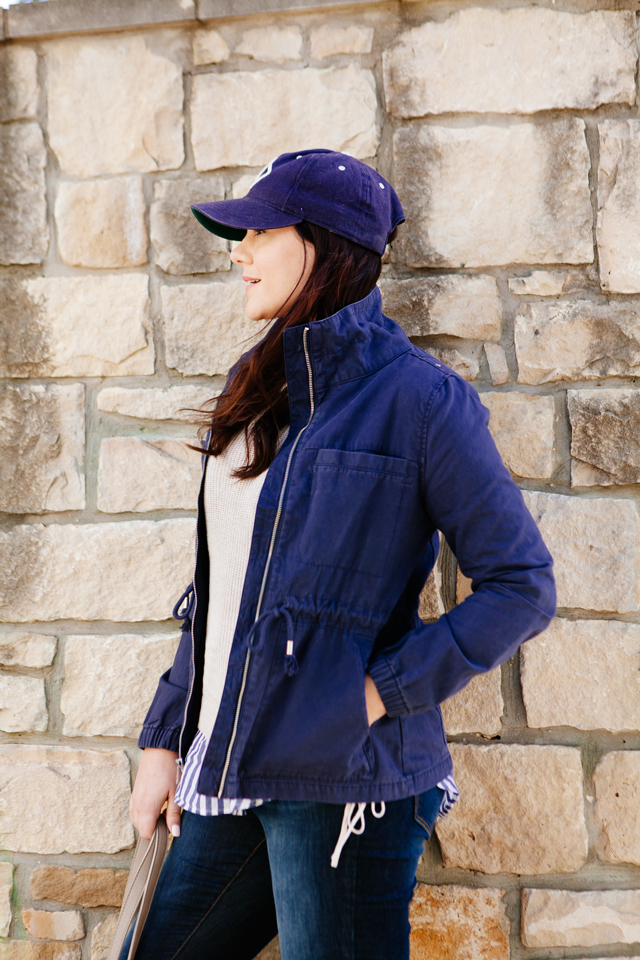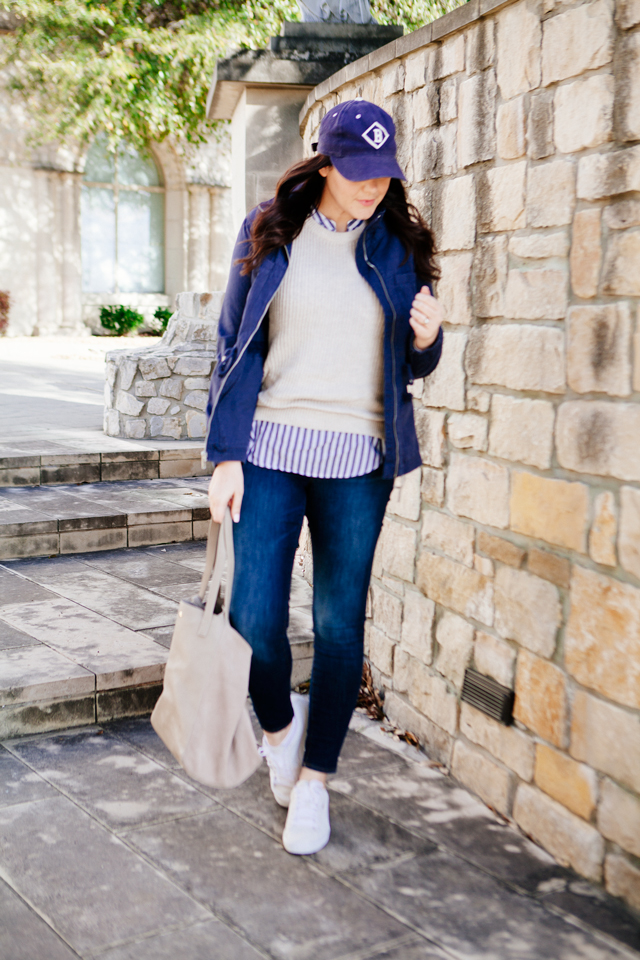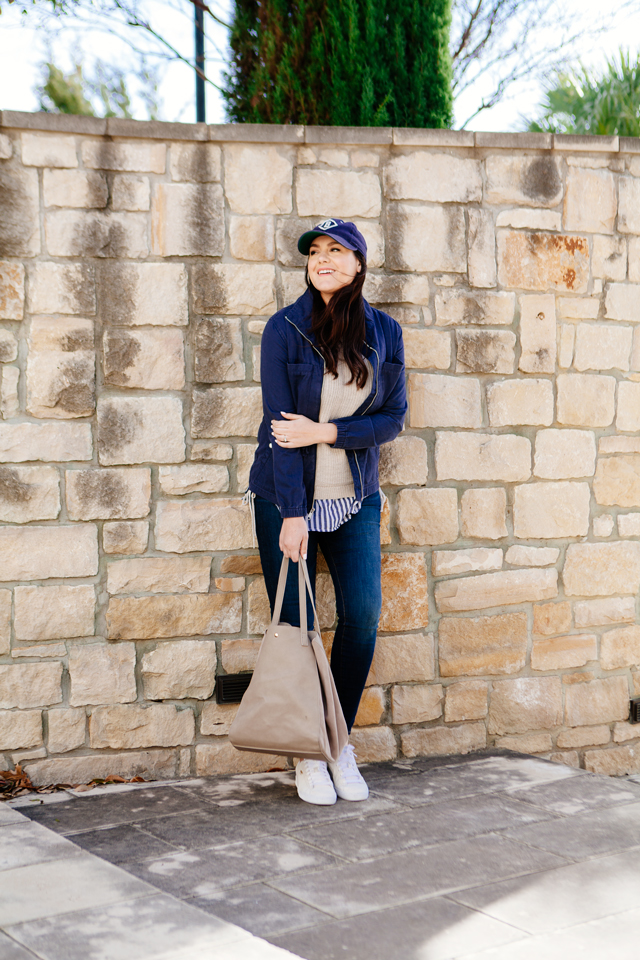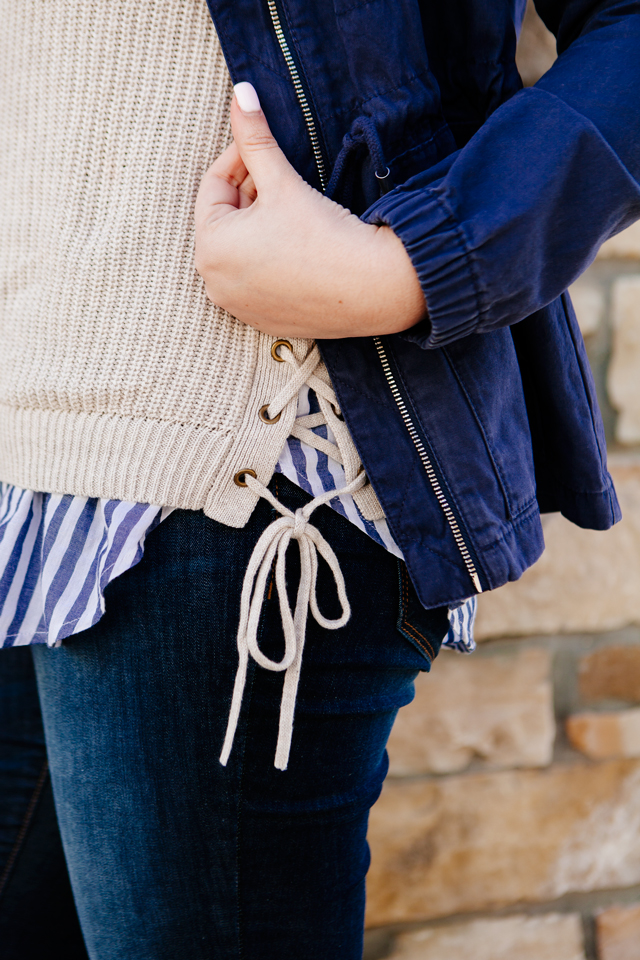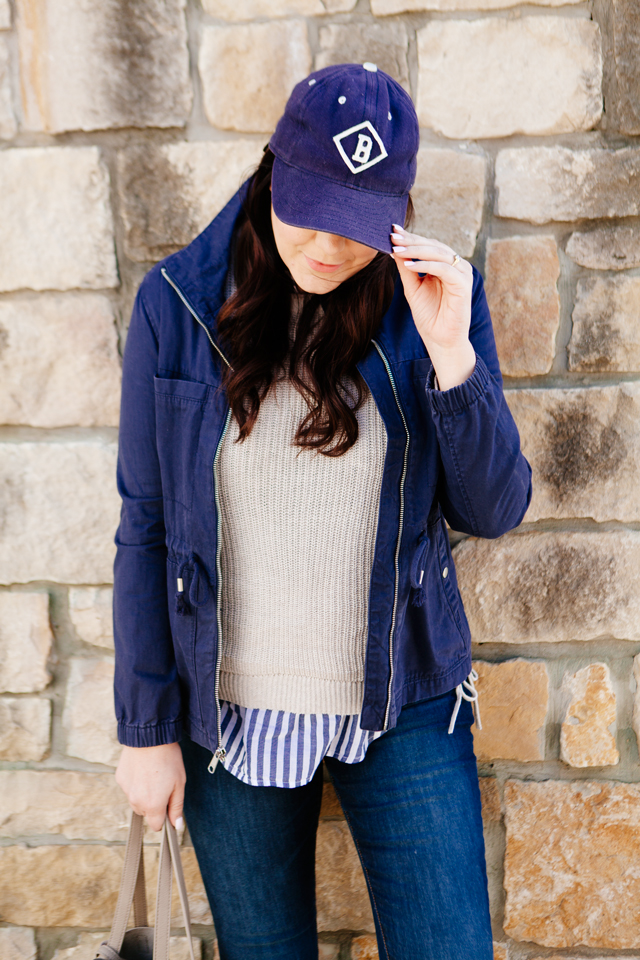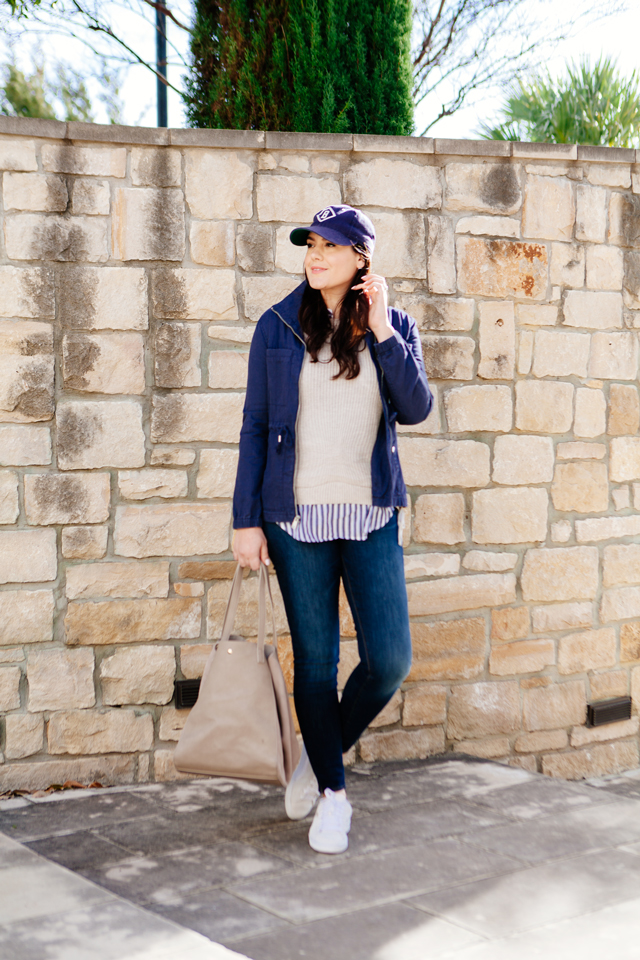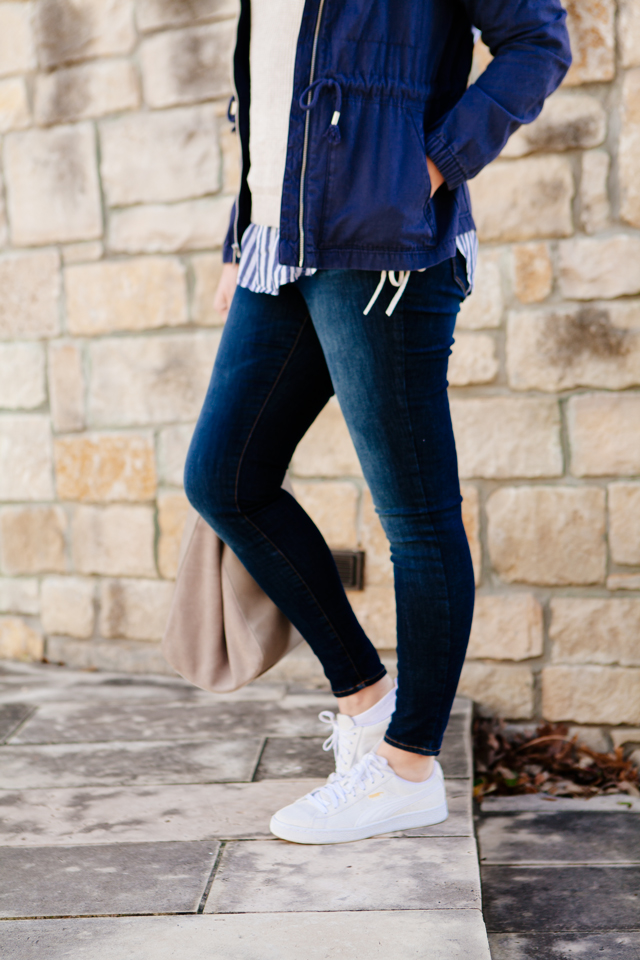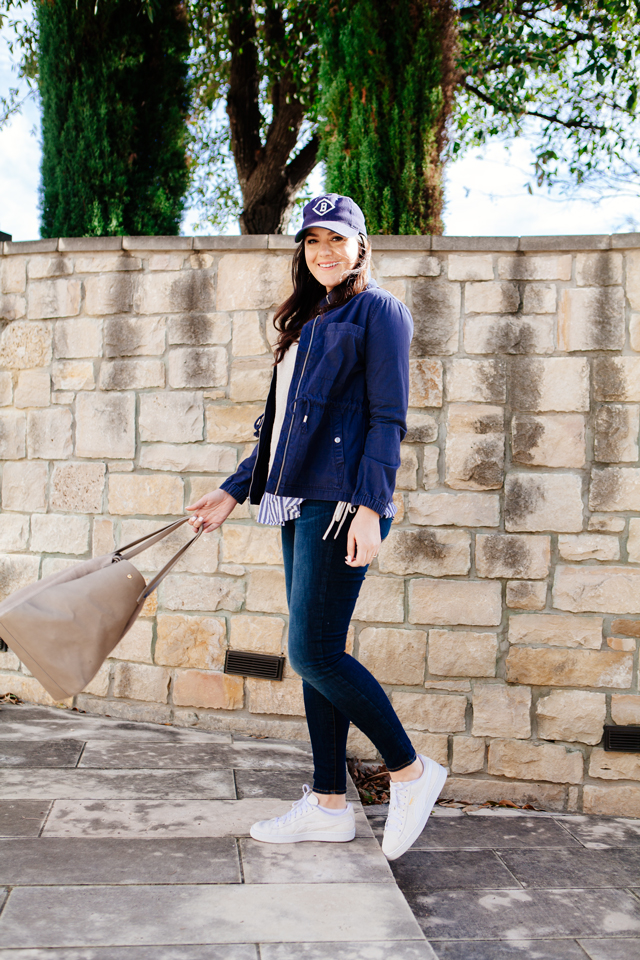 It's probably pretty cruel to say the word weekend so early in the week, but this outfit is so weekend-ready. So let's just say I'm helping you prepare for your weekend, instead of rubbing it in your face that it's not quite Friday yet. Plus who doesn't want to be ready for the weekend. I always like to hit the ground running — or napping. Plans vary.
So it's definitely not news that I love a military jacket, but this shade of navy is new for me. (It was a hard toss-up between this and the coral, but navy won me over.) Old Navy makes a great anorak, if you're looking for an affordable option for spring or right now. To make this lightweight jacket work for right now, I layer it up for warmth. These stripes with this lace-up sweater makes this jacket perfect for right now. I said this yesterday, but shopping for later right now makes the most sense. We only have a few more months of layers before we will be reaching for our spring clothes, so I like to get a head start on my essentials. If I break out each piece of this outfit, they can easily each work on their own this spring. On a warm day, this sweater with cut-offs is my dream spring outfit. And now I'm envisioning myself by the pool. It really doesn't take much for me to give up on winter.
Best thing you've heard all day? Almost everything in this post is from Old Navy and is under $50. Even my jeans. I know, I couldn't even either.