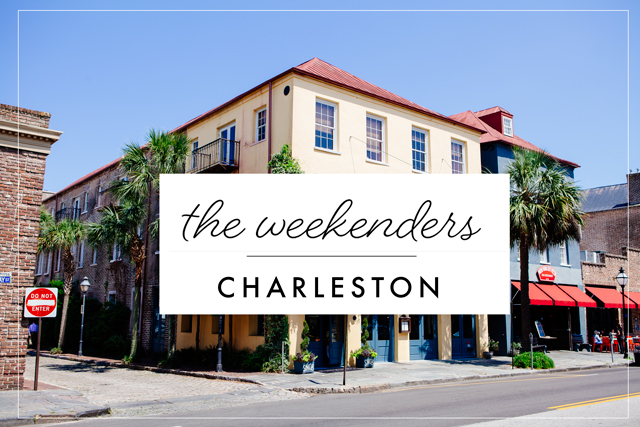 Charleston, South Carolina has been on our to-go list for a while now. We've heard so many great things about it that we knew when we were able to travel, it was top of the list. The best thing about Charleston is that it is perfect for a weekend trip. If you've got 72 hours, then I've got a perfect weekend trip in Charleston for you. 
This is a very walkable city. It's actually quite small once you are there for a day or two and you make your first couple of trips through the streets. You can always rent a car, but Uber's in the city were super affordable (e.g. $5 ride across town, $18 ride to the airport) and you can walk to so many things. The only thing I would say is for your side trips to the beach, Magnolia Gardens, etc. the uber / cab fare may get expensive so plan accordingly.
---
See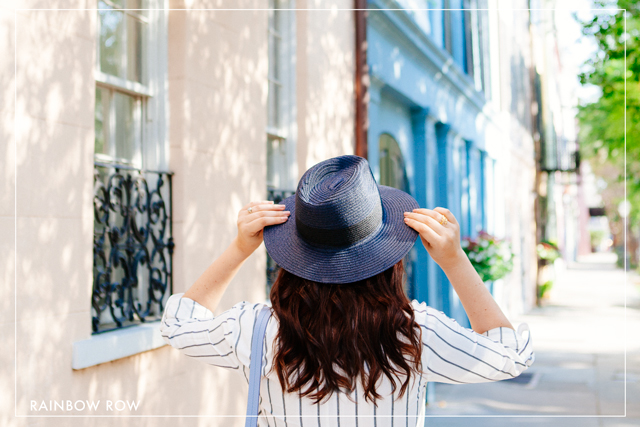 There is so much to do and see in this city, I don't know if you can fit it all in. But the best part is you can take afternoon and just start walking and find endless places to peak in and see. Here are a few of our favorites: 
Rainbow Row: This is obviously on the top of my to see lists. Off of E. Bay street right by Waterfront Park, this area is combined of 13 pre-war houses dating back to the 1700s that two women took on as renovations in the early 1920-1930's. They restored the houses after the war and painted them bright pastel colors, hence the name Rainbow Row. It's a relaxing, beautiful stroll to take in the evening before grabbing dinner (and an Instagram of course.) Keep walking to hit the Battery and a view of the harbor as well. East Bay Street. 
Waterfront Park: This area is right off the water and it is just beautiful in the mornings. We would grab a coffee and come sit before it became crowded during the day, then make our way back for breakfast along the walk back. Be sure to stop and see the pineapple fountain! My favorite. In between Vendue  and Exchange Street along Concord Street.
Charleston City Market: Smack dab in the middle of things, is the Charleston City Market. This is where local vendors and artisans come and set up all of their artisan made goods for you to browse and by. There are also tourist shops along each side of the market as well as restaurants, so it's nice to just stroll though and pick up some trinkets. At the Meeting and Market Street intersection.
Meeting Street Mansions: This area is right by Rainbow Row, so it's easy to walk over to. There are a few Mansions that you are able to walk through and tour, but the most popular is the Calhoun Mansion. It's nice to see how the other side used to live.  16 Meeting Street.
Other places to catch:Philadelphia Alley, French Quarter, Magnolia Plantation and Gardens (which we didn't catch this trip!) Folly Beach, or see the whole see city through a guided trolley ride.
---
Shop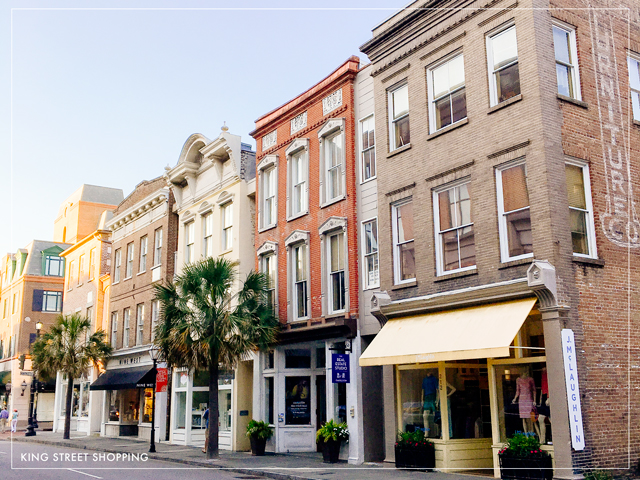 Although you know that shopping is my favorite past time, we didn't do a ton of shopping or looking around as we were mostly interested in well, eating. (A girl has her priorities.) But we did make a few pit stops on afternoon! 
King Street: King Street is well king of shopping in Charleston. You'll find local boutiques as well as chain stores that line the street. It's fun to go from one end to the other and it won't even take a whole afternoon.  A few of my favorite I stopped in to:
Hampden Clothing: Beautiful collection of styles and such a cute shop, too. Loved everything in the store.
Candlefish: a candle shop where they make their own candles and have classes where you can make your own as well!
---
Stay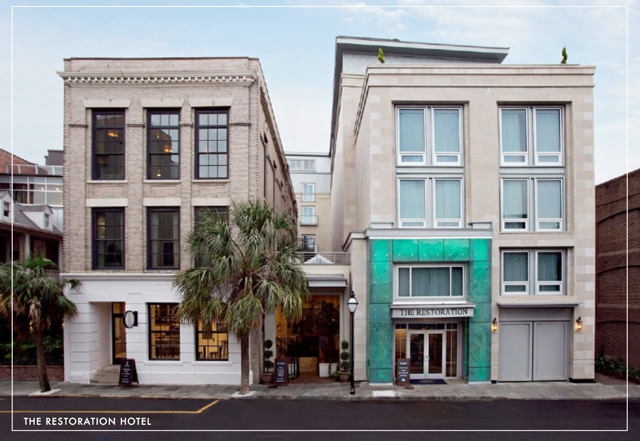 The Restoration: We stayed at The Restoration on Wentworth Street and we loved it. I believe it was recently renovated and opened within the last year and it was perfect for our little stay. They had a breakfast basket delivered to your door each morning with coffee, which was such a nice thing to wake up too. And the coffee shop attached, Rise, was absolutely perfect. Each morning we could grab a coffee and head on to explore or we could sit next to the coffee shop in the garden. There was also a complimentary happy hour each night in the lounge and garden, with wine and cheese. We were in coffee and wine heaven. The location was off King Street a bit, but still a very central location. I would definitely stay here again.
Zero George: We heard a lot about this hotel before we came but decided on the Restoration instead. However we walked by this darling boutique hotel and loved the look and vibe. Definitely worth checking out, even if you aren't staying here. (Be sure to check out the bar too! Great for an afternoon drink.)
The Spectator: A sister hotel to the Restoration this one was also on our list, but ultimately we chose another. This one is definitely on our list when we hit the city up again!
---
Dine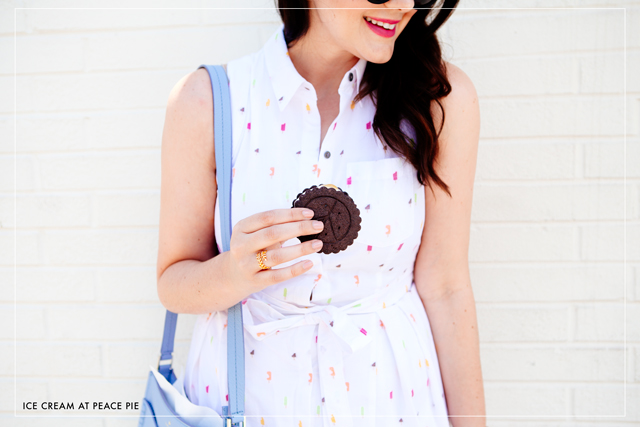 Where do I even begin with the food? This city happily gave me 5 lbs although I wasn't sure where to put it. I mean, everywhere you turn there is very delicious food that you can not say no to. All that to say: do not pretend that you will stay on a diet if you come here. Resistance is futile. On the other hand, southern cuisine is quite heavy, so feel free to share with a friend because portions are large and easy to share. With that being said, here are all the places we dined and loved and never once regretted.
Lowcountry Bistro: delicious southern food, and a beautiful upstairs patio. I highly recommend this at sunset. South Market Street.
Toast: this was a breakfast place that came highly recommended to us via Instagram! We were not disappointed. Go here and go early if you can! Meeting Street.
Husk: This place was delicious, but we were only able to get in at lunchtime because the reservations fill up quickly! It came highly recommended to us and we loved every single bit. (if they have the burger, be sure to get it!) Queen Street.
Poogan's Porch: Another one of our favorites for dinner, located right next to Husk, it's in an adorable old house and it feels like a step back into time. Everything was delicious, especially the biscuits they give you when you sit down. You heard me — biscuits when you sit down. I mean, southern hospitality at it's best. Queen Street.
Peace Pie: Okay. This place. This place was heaven on earth. It was an ice cream sandwich shop with gourmet ice cream smashed between two homemade cookies. We wanted to go every single day but we had to say no to somethings. Meeting Street.
Whisk: This was a very welcomed juice bar that we stumbled upon! When you are in need for just a light salad or juice, this place was delicious for lunch. Meeting Street.
Queen Street Grocery: This was a little off the beaten path place we found with the best omelettes and a nice cup of coffee. We wondered over for a late breakfast and saw some beautiful neighborhoods along the way. Queen Street.
S.N.O.B.: We had lots of recommendations to go here but we actually ended up cancelling our reservations because we were so full from lunch. Sad we didn't get to make it this trip, but we will be back again! East Bay Street.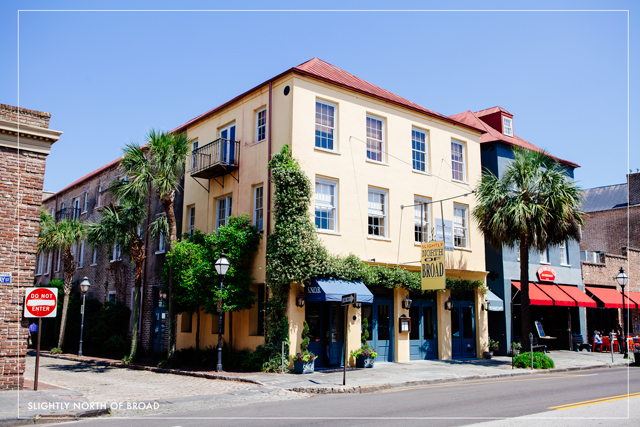 ---
Sip
Black Tap Coffee: Lovely little coffee shop with the best iced coffee. I had the Honey Iced Latte and B had the Brown Sugar Iced Latte, but the Lavender Latte came highly recommended. Beaufain Street
The Gin Joint: Next door to S.N.O.B., we loved this little cocktail joint. It's easy to pop in before dinner to grab a drink or two. Easy Bay Street.
The Watch Rooftop Bar: This was on top of our hotel so it made for easy access, but on the last night we ended up wanting to do something easy and found our way to the rooftop. It was a beautiful view of the Holy City, with all of steeples in view. Perfect for a little romance at sunset. Wentworth Street.
---
What To Pack
 Since you will be taking those toes to the pavement, comfortable shoes are key. I kind of hate to say this because function usually trumps form in this case, but I've linked a few cute sneaks and flats that will definitely get you across town, pain free.
As far as outfits, I loved dressing up in the evening for dinners. I loved the southern style that I saw and it seemed like dresses were typical at restaurants for dinner. (You can see a few of my outfits from the week: here, here, here and here.) Day dresses, maxi dresses, simple shorts and tops with a few layers for early spring will get you throw the weekend perfectly. I liked to have a day outfit and an evening outfit and made sure my heels were walkable or my date was fine with Ubering. (He's a good sport.)
A few day dresses, shorts and tops that are easily packable below!
Other than a few easy pieces to take, I loved having this Kate Spade crossbody with me the whole time. It was large enough to keep everything with me, but I love having a crossbody with me when I travel. A few other traveling accessories:
That's our travel guide for a weekend in Charleston! We can't wait to see where we will weekend next. 🙂