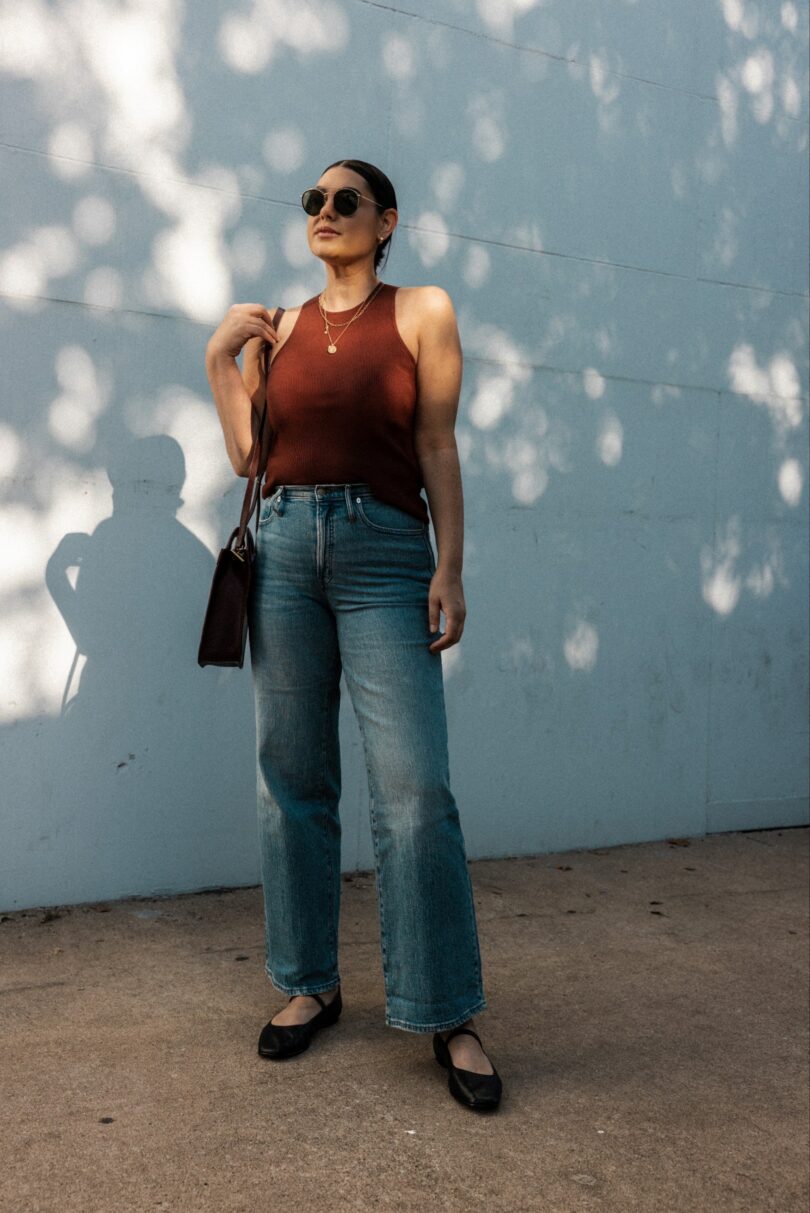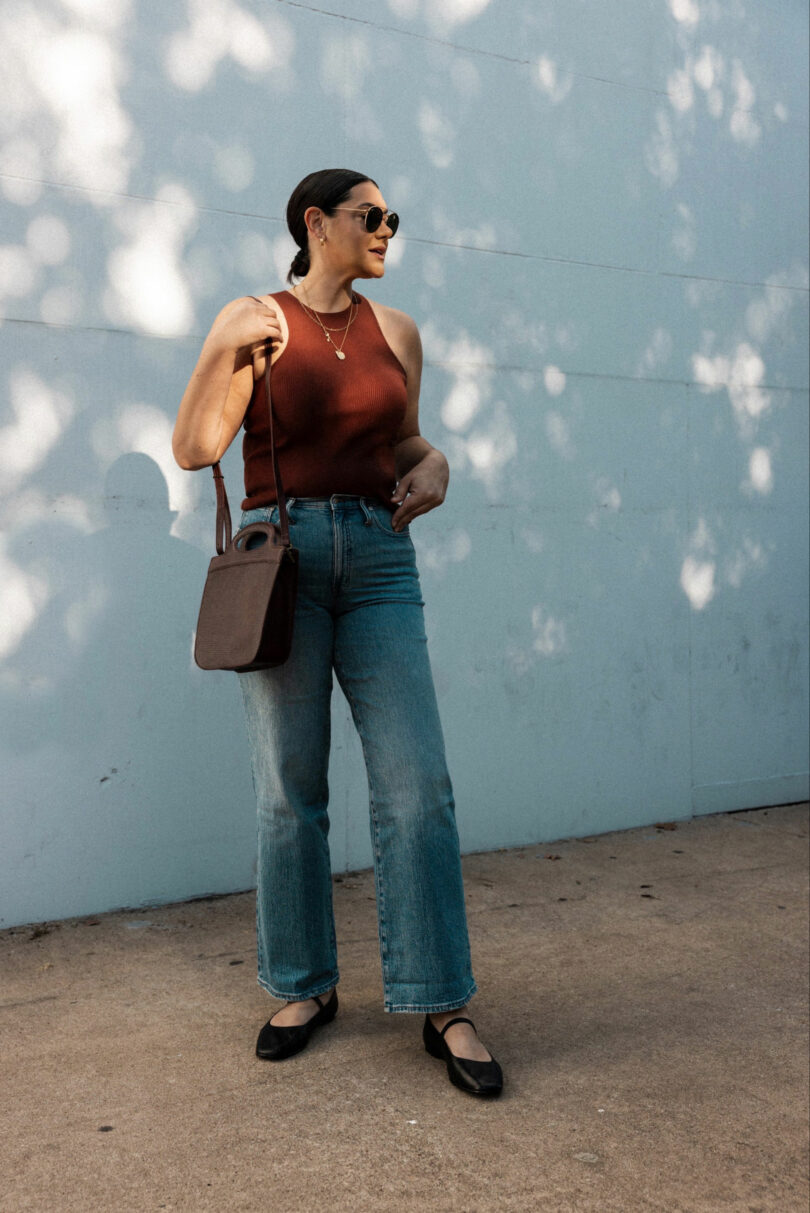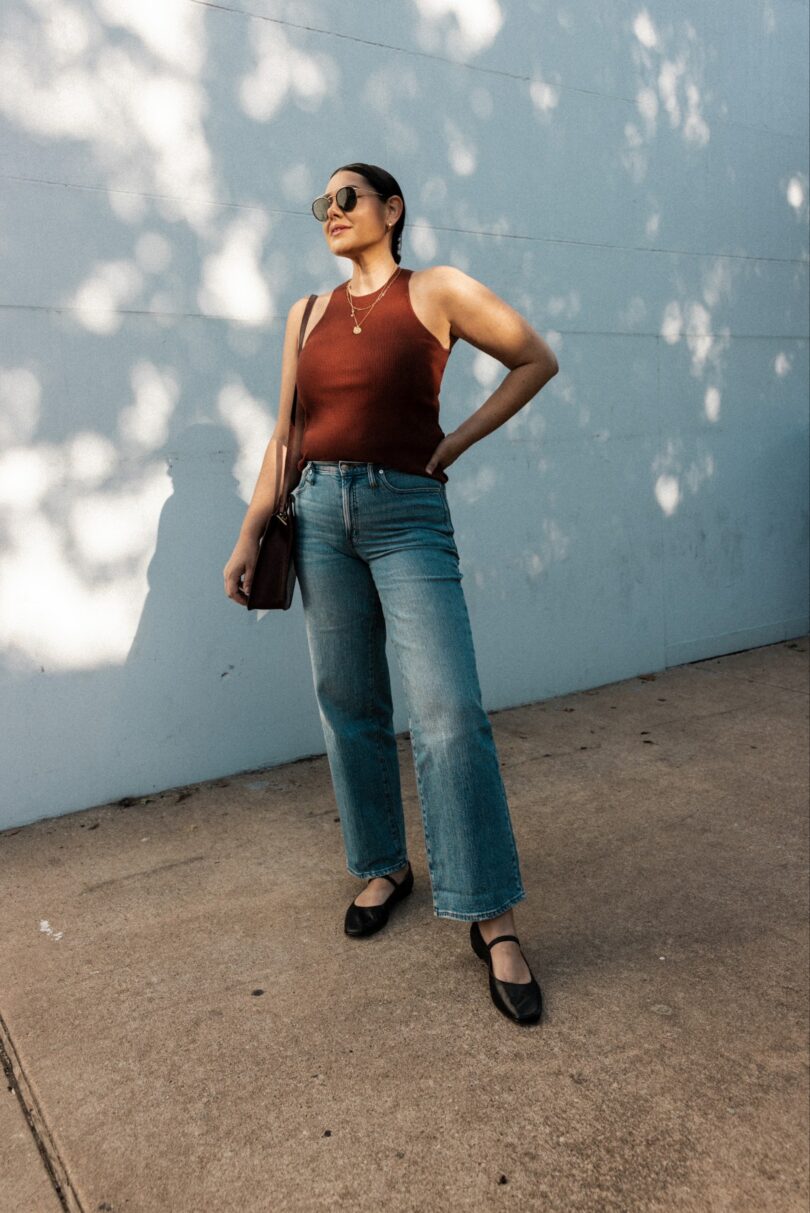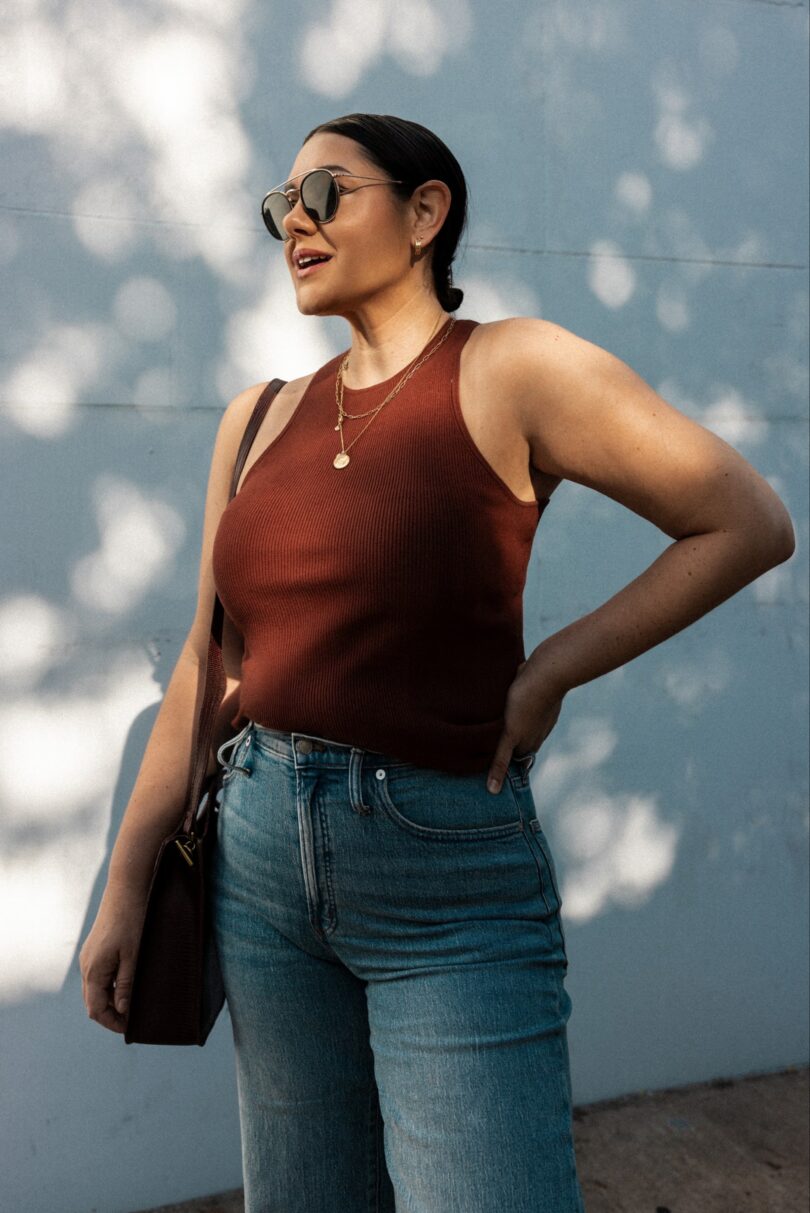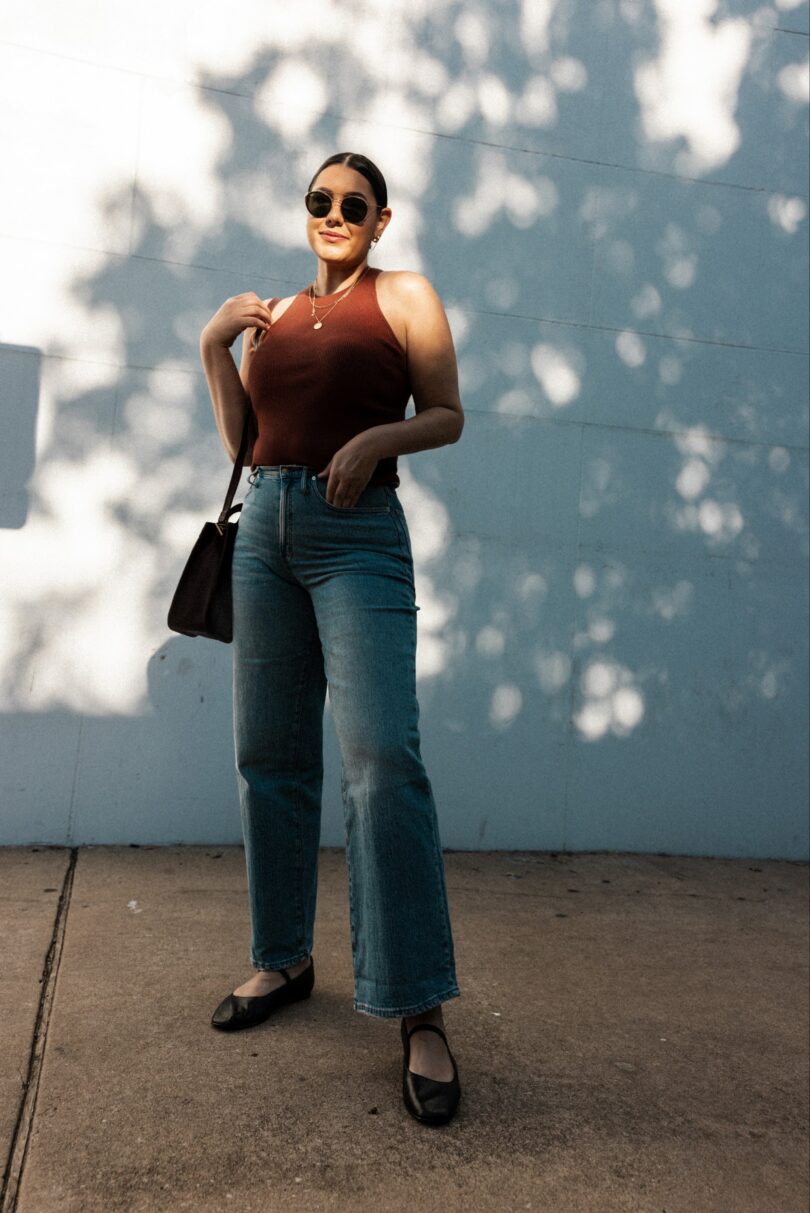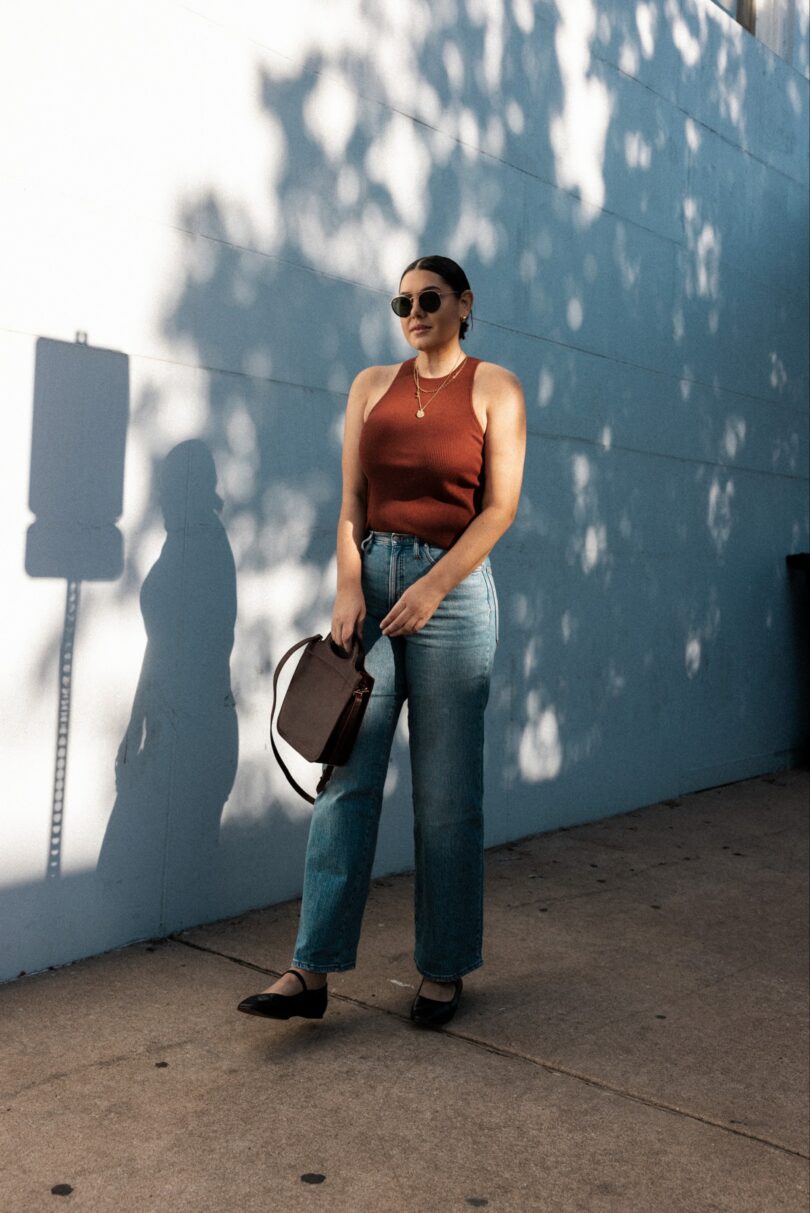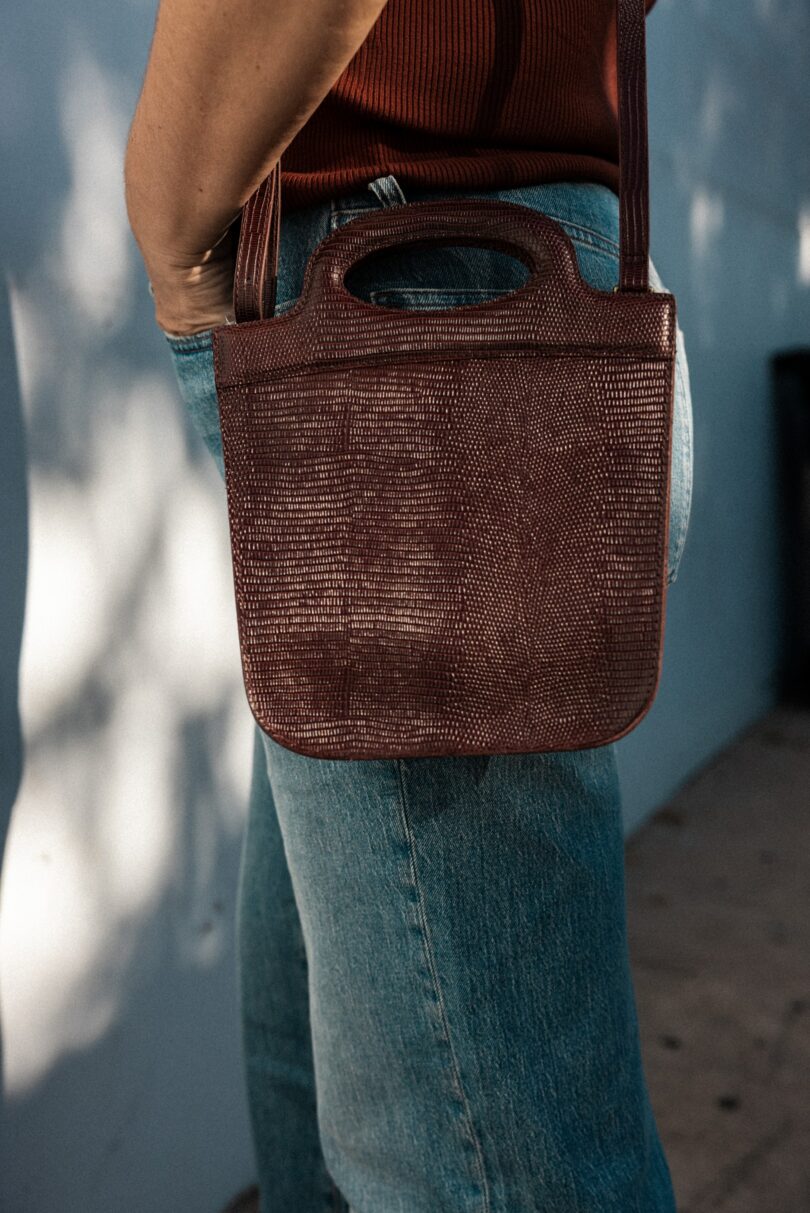 Happy Monday! I wanted to jump in here real quickly to let you know that today is the last day for Madewell's $50 off denim promo! I think it's most denim, so that's nice! And you can trade in your denim if you'd like as well, but you don't have to as a part of the promo, just use UPGRADE for $50 off! So that makes these jeans $88 — which is incredible! I love Madewell denim, as we all know, and this pair is spot on for the moment. Now, I don't think skinny jeans are out at all — in fact I would be willing to bet on a resurgence soon — but if you are looking for a modern pair for fall, this is the silhouette. A straight leg (this one is ever so slightly wide leg) with a right below the ankle length. Also bonus points for ballet flats — they are coming back my friends! See what I mean? It's a matter of time before skinny jeans are the rising star once again.
I am in the 30 of the jeans (regular length) and they fit true to size for me! They have the right amount of stretch as well, more for comfort than for fit or extra room though. You can find this pair here! 
I also love these pairs as well, if you're looking to stock up! Find all the styles on sale here.

PS: this top is a wonderful basic for fall! I find it true to size but very fitted! Find it in many colors here. I'm eyeballing the black as well 🙂