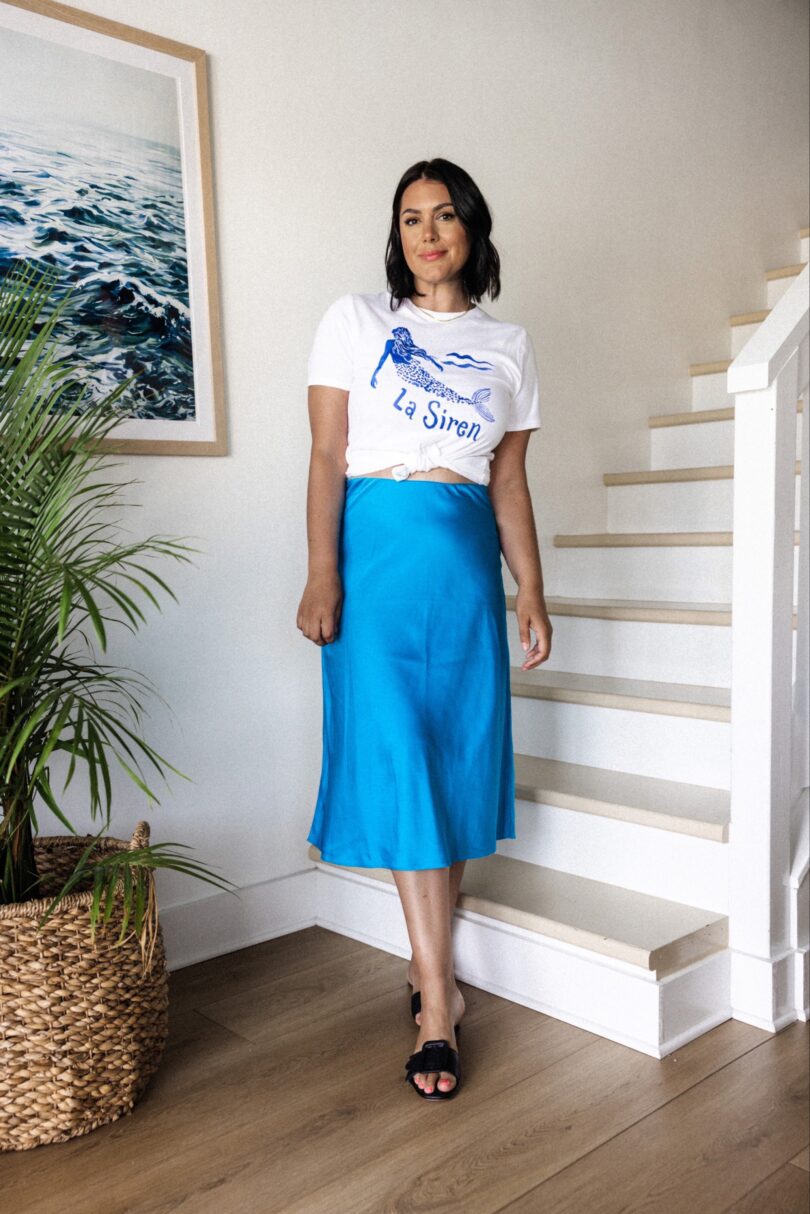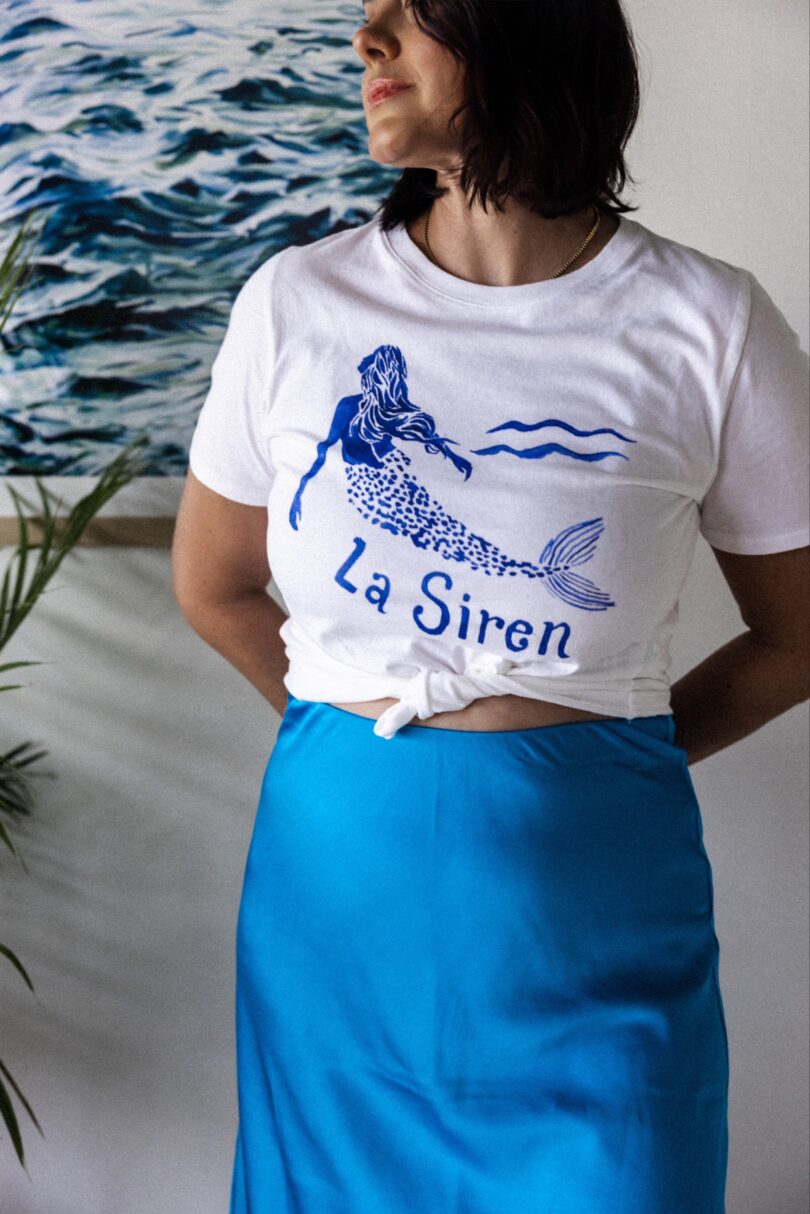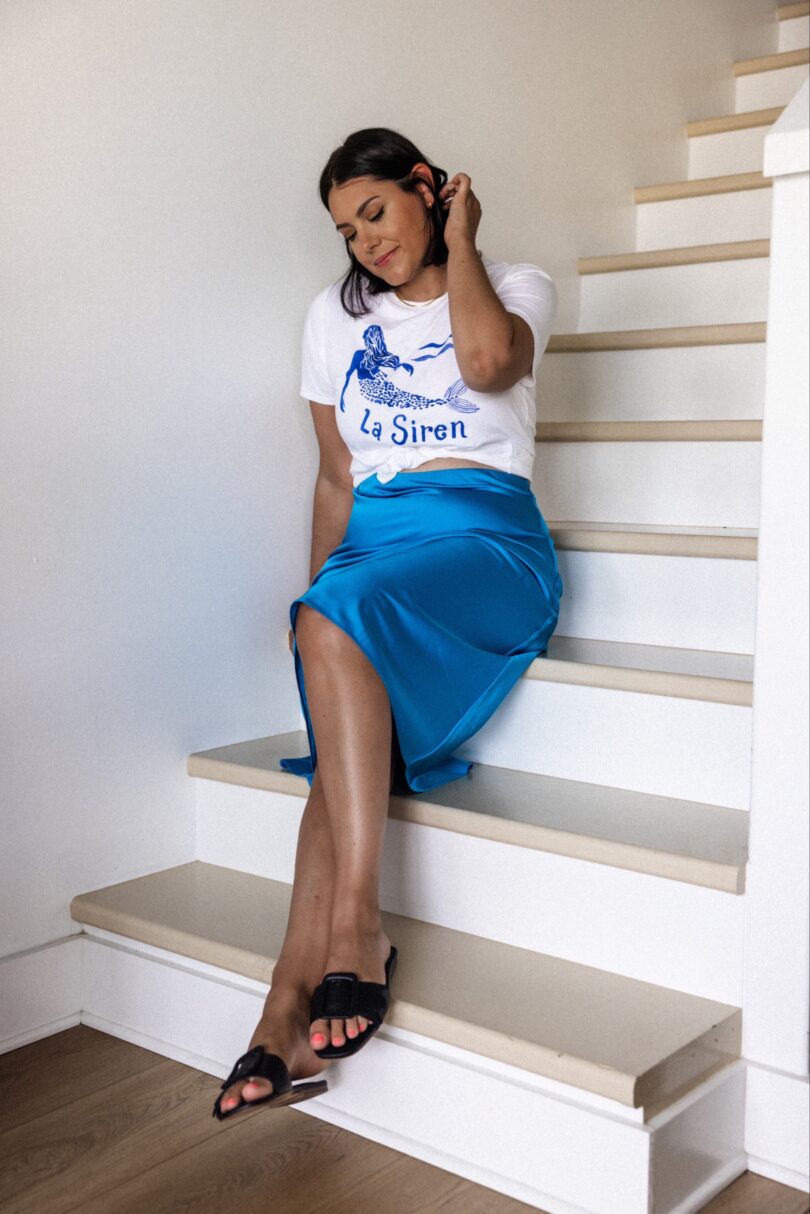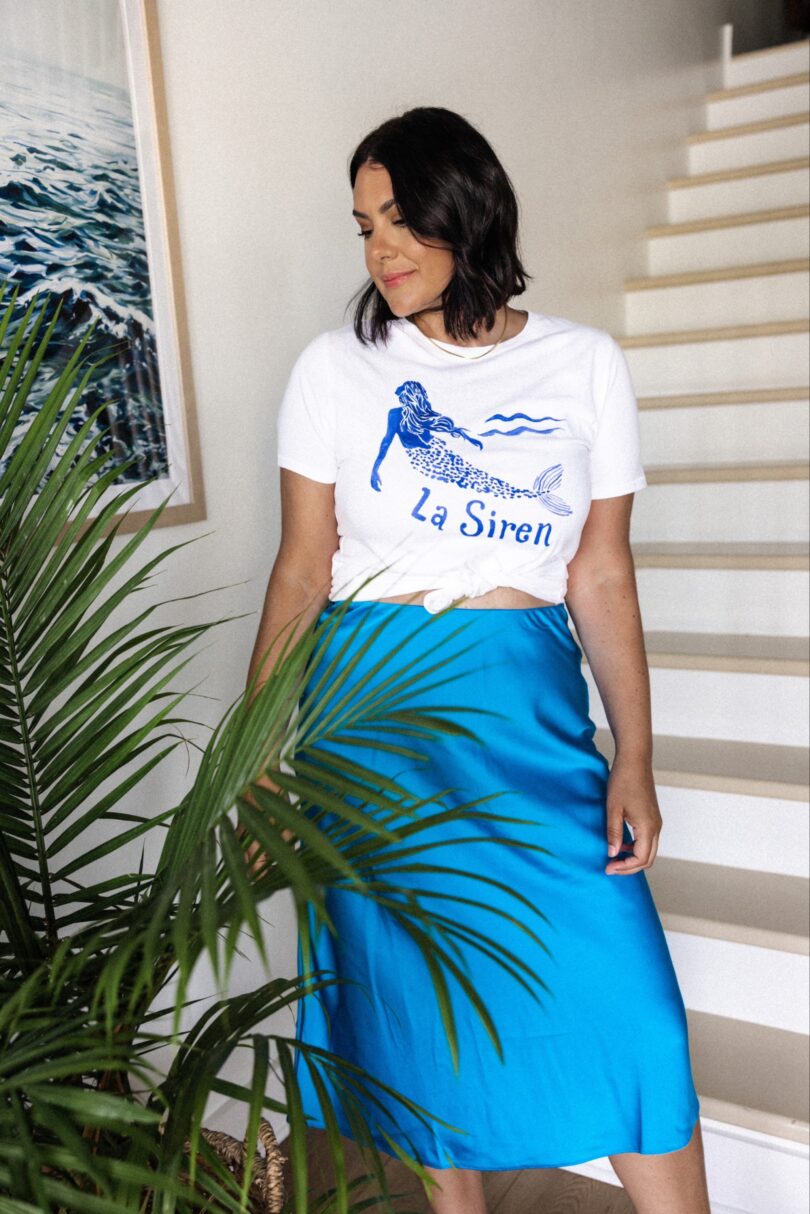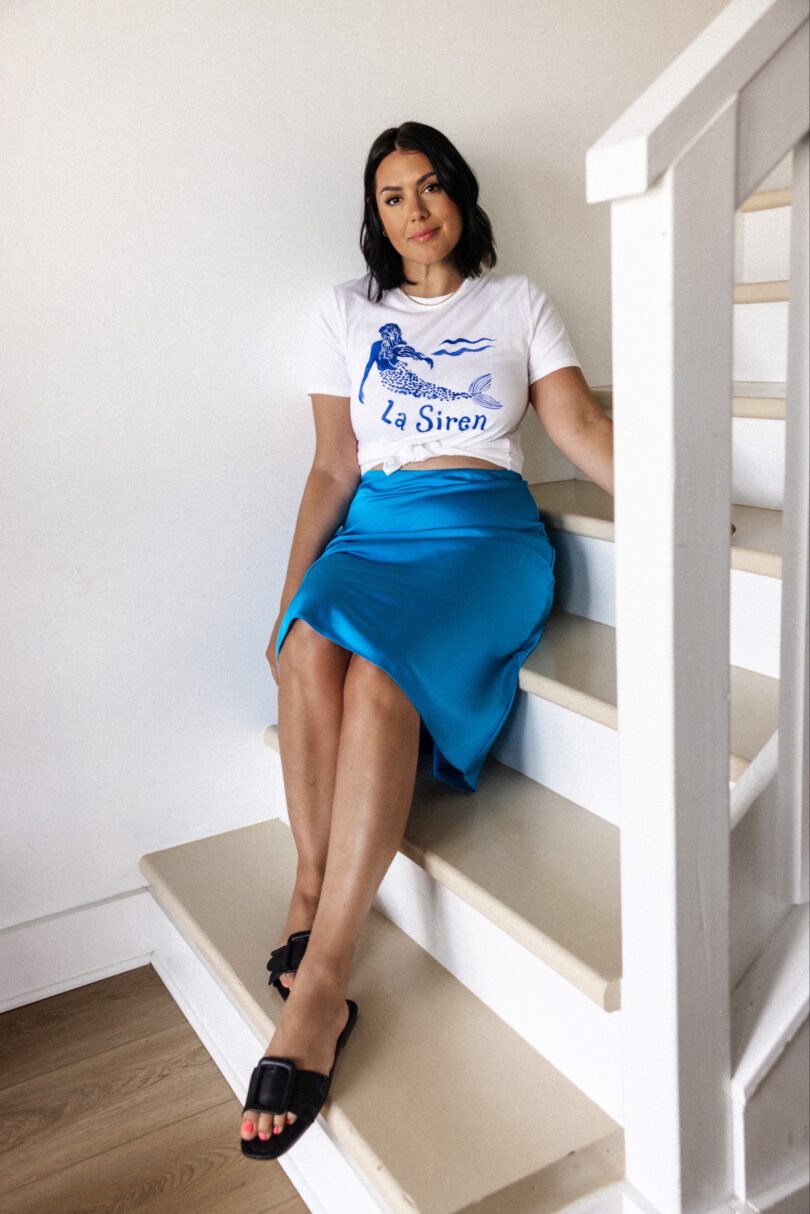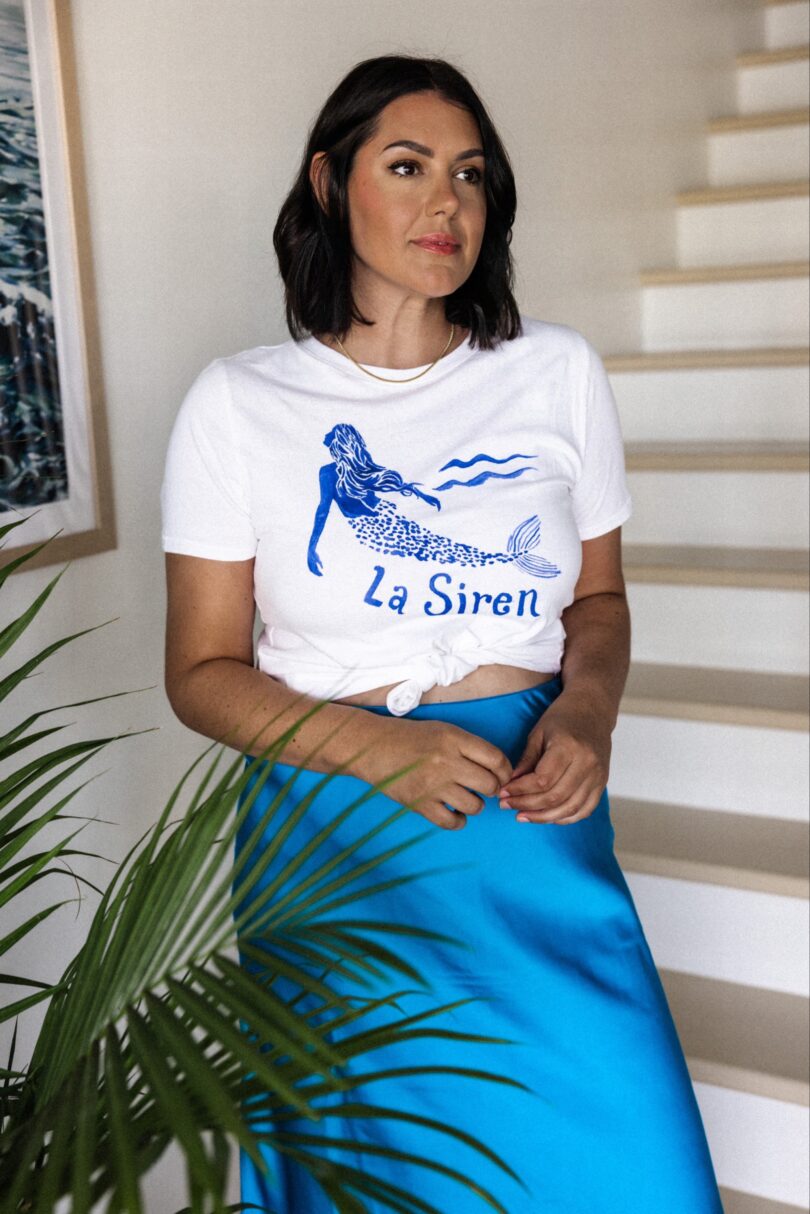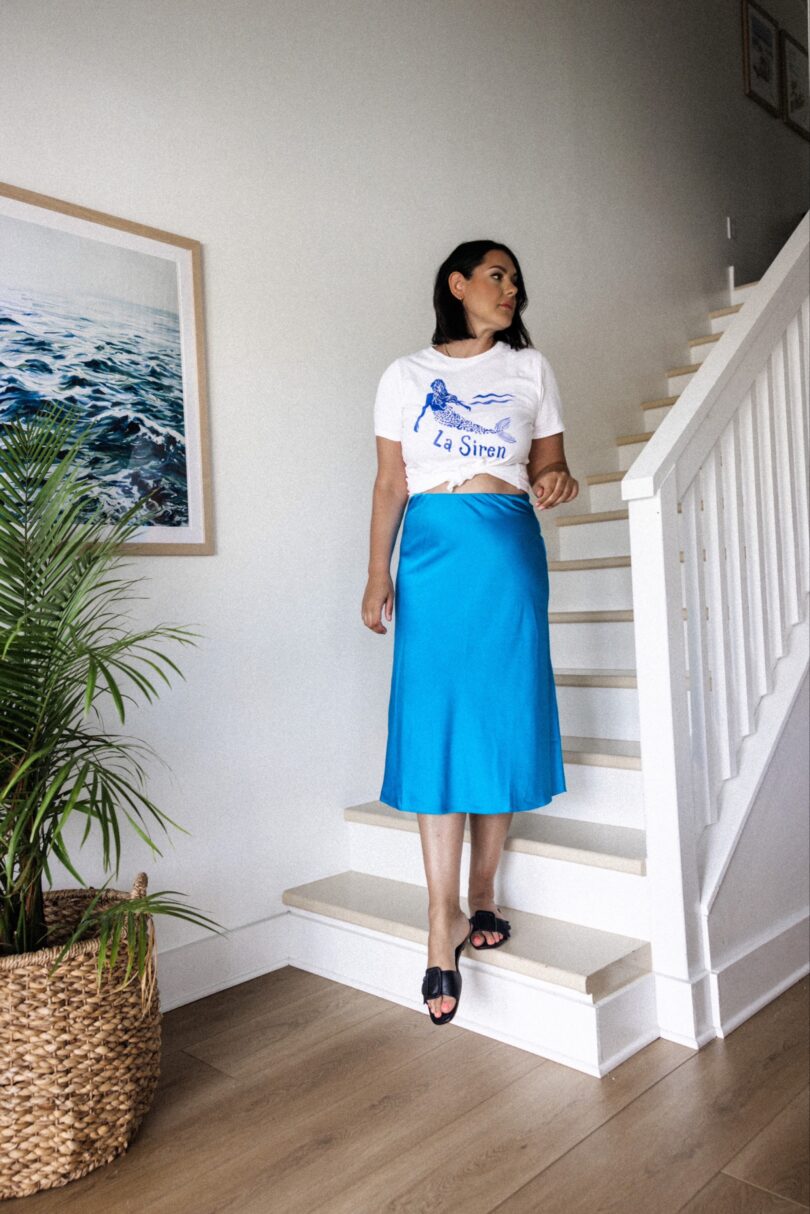 I am putting together our whole vacation with AirBnB details but this little place was so adorable I just couldn't help but get some photos in there. Like look at hour perfect this little corner matched my outfit. I couldn't have planned this better — meaning I didn't plan it at all.
I had high plans for doing a quick little travel capsule with everything I took but I'll be honest "vacation kendi" took over. I got really into my book and the beach was just so lovely and nice and before I knew it our week was up and I didn't get around to shooting the whole thing. But this look was definitely in there and maybe I"ll use this skirt for my June capsule? It's on the short list right now, so let me know if you'd like to see this pop of color in there.
I don't know why but I was so drawn to this skirt — the marine color just looks like summer and honestly it surprised me to see it from J.Crew. It's under $100 and it runs TTS. I am in the large here, slightly big but I like the looseness of it. Find it here! Plus pairing it with this mermaid shirt? OBSESSED. It's all so very 2013 and I love it.
Side note: I love these Birdies slides but they pinch the top of your foot. Not the whole time but definitely enough to not wear on vacation while walking half a mile to a coffee shop and back. You know what I mean? So yes, super cute, good quality leather, but there is some mechanism in the buckle that pinches ya when you wear them for a long time. Like a timer that goes off and reminds you that you should have worn your ugly sandals instead.
If you like pain and beauty, find them here.