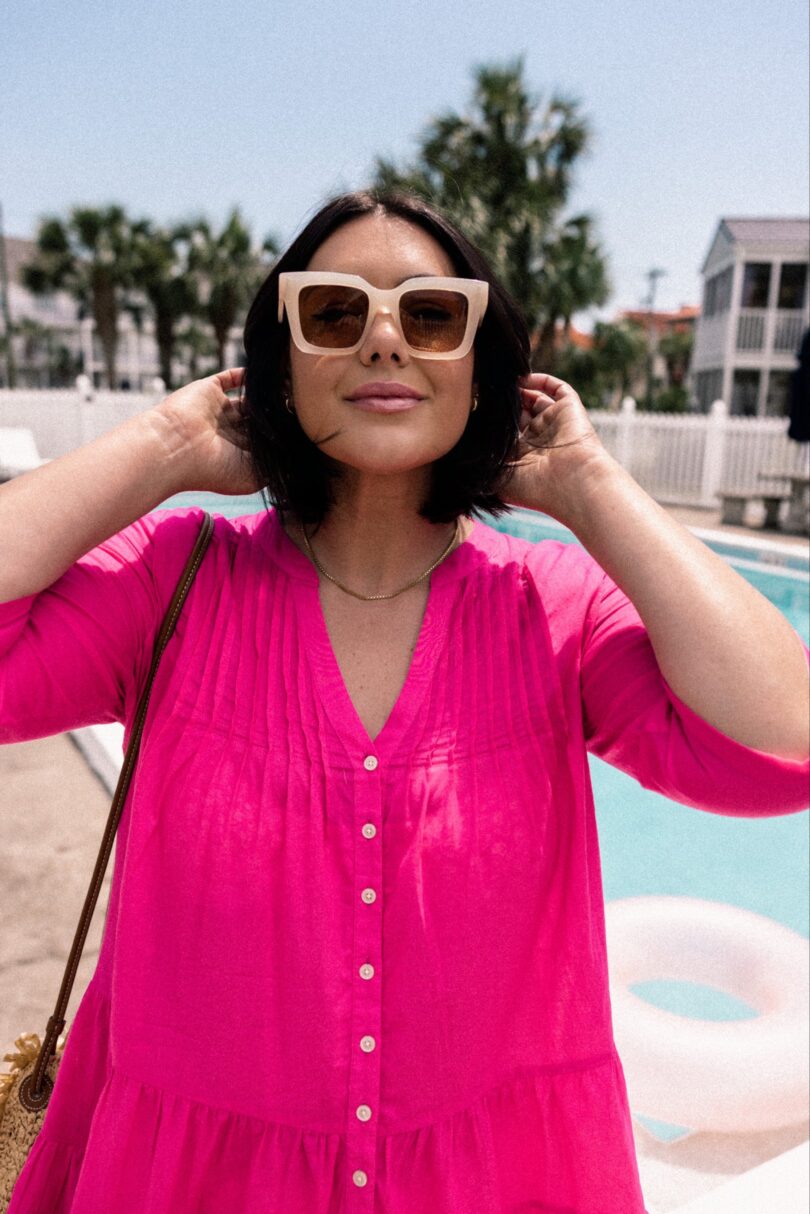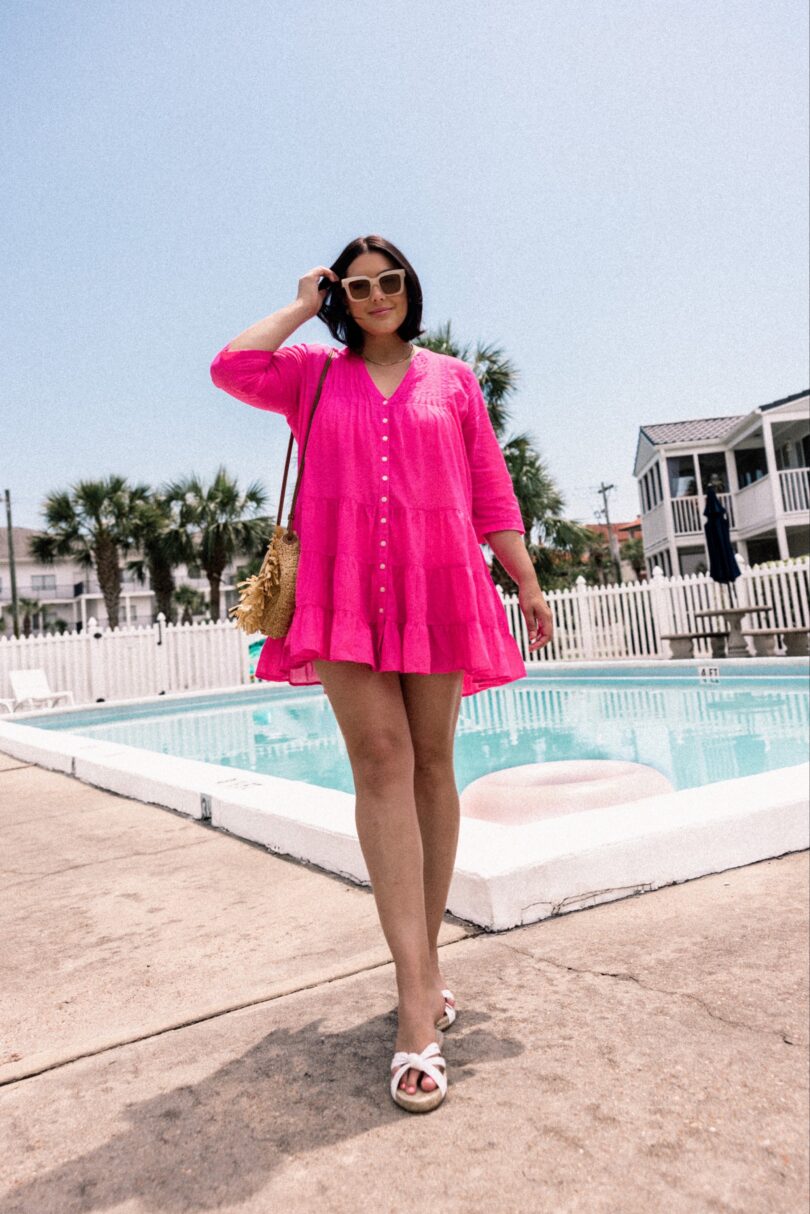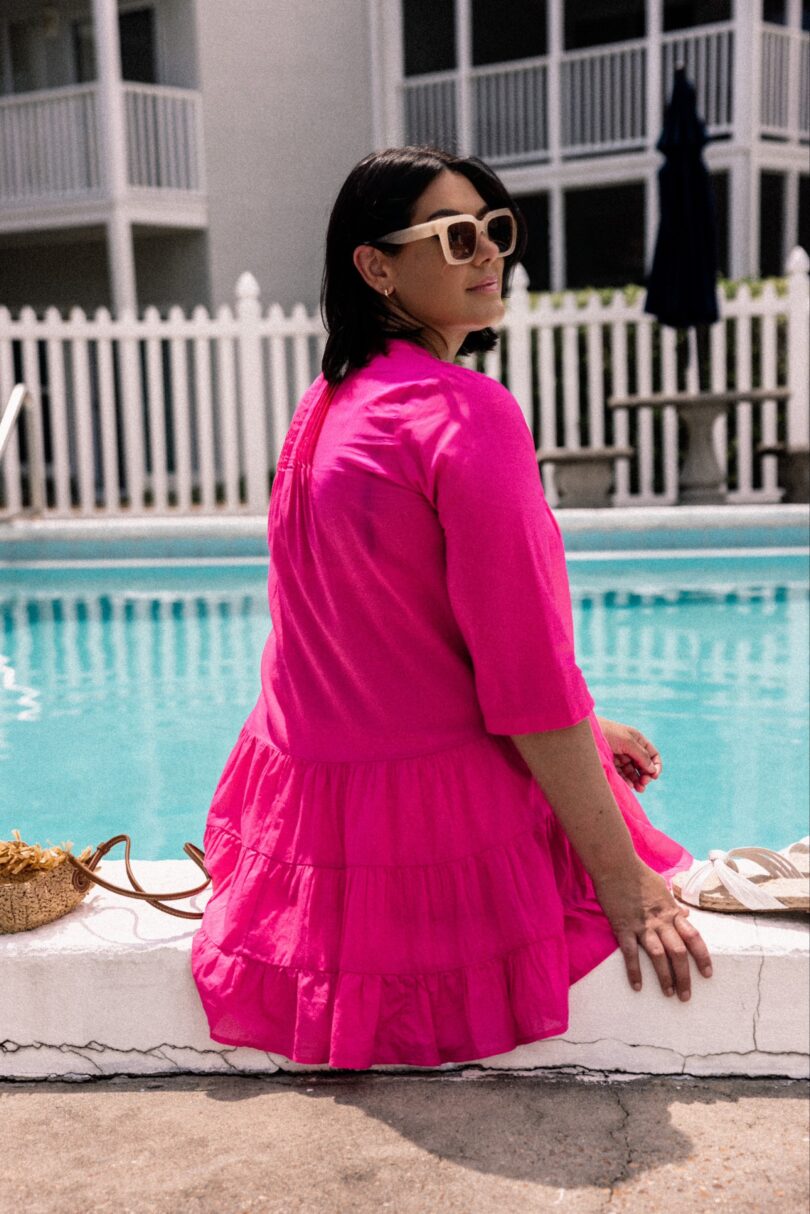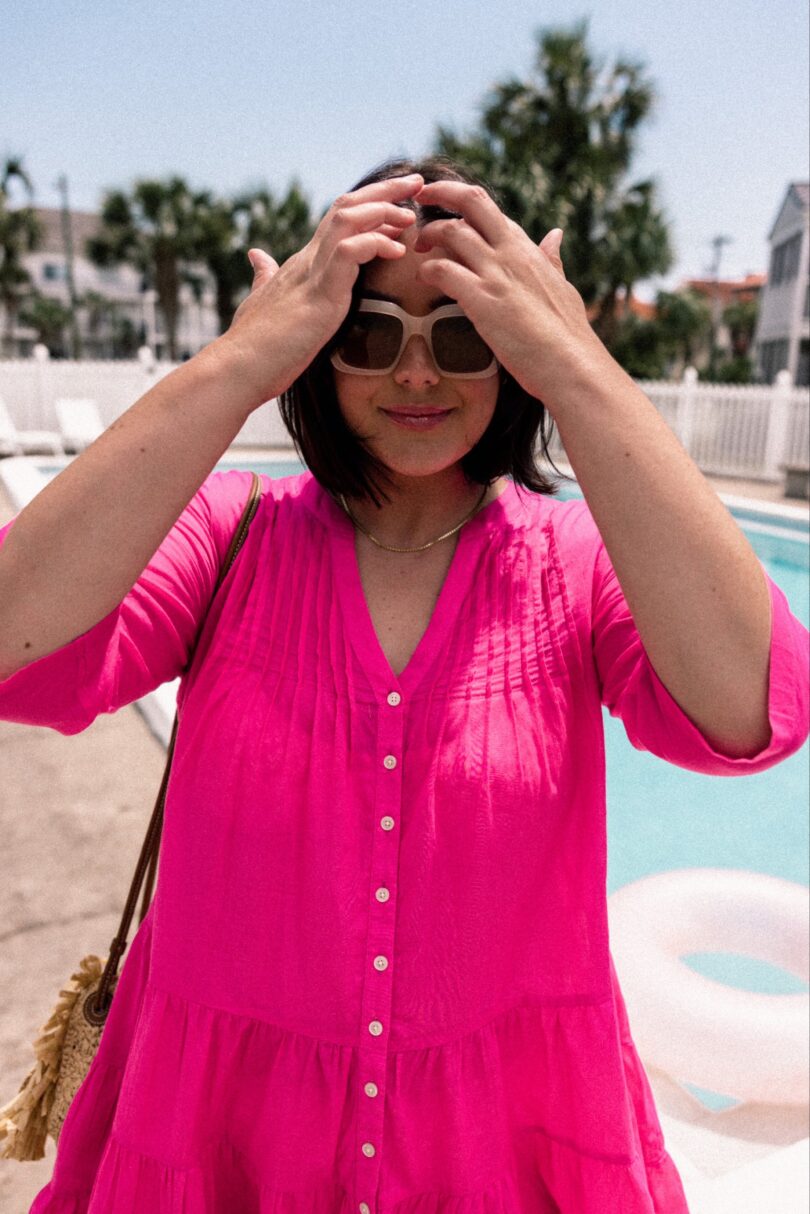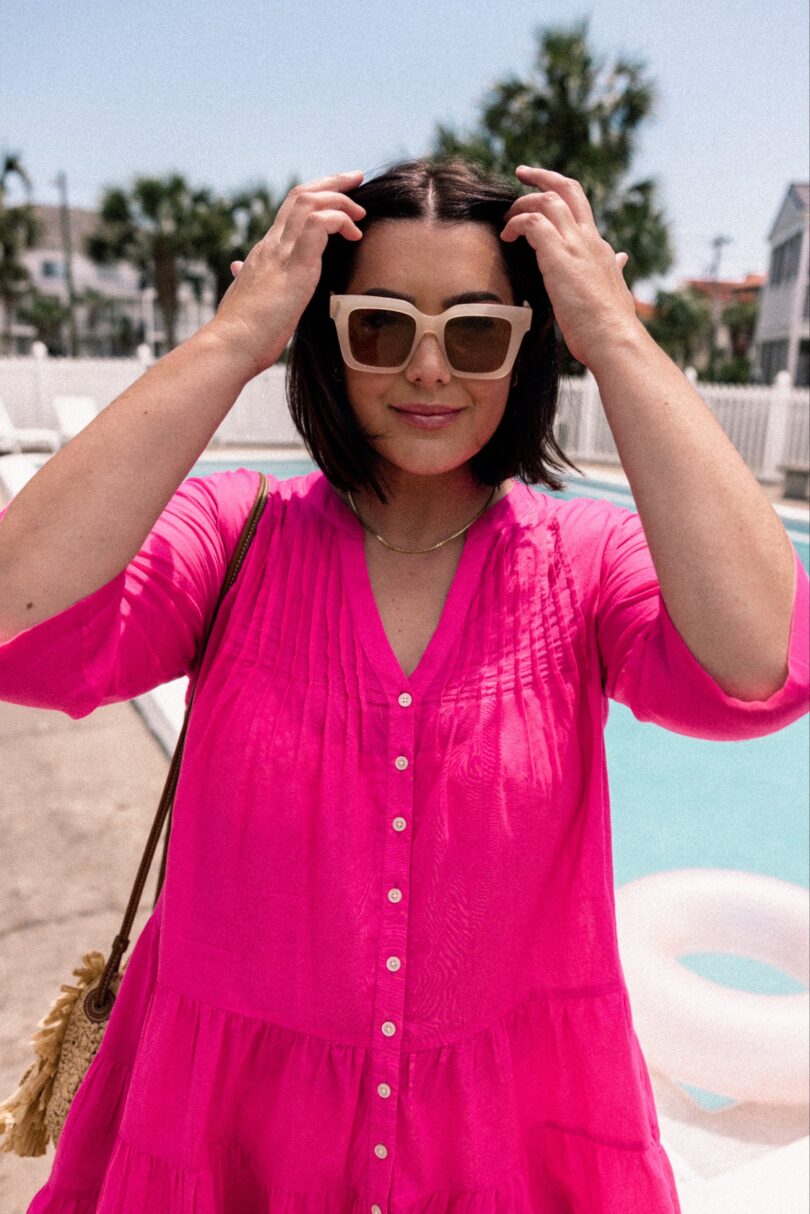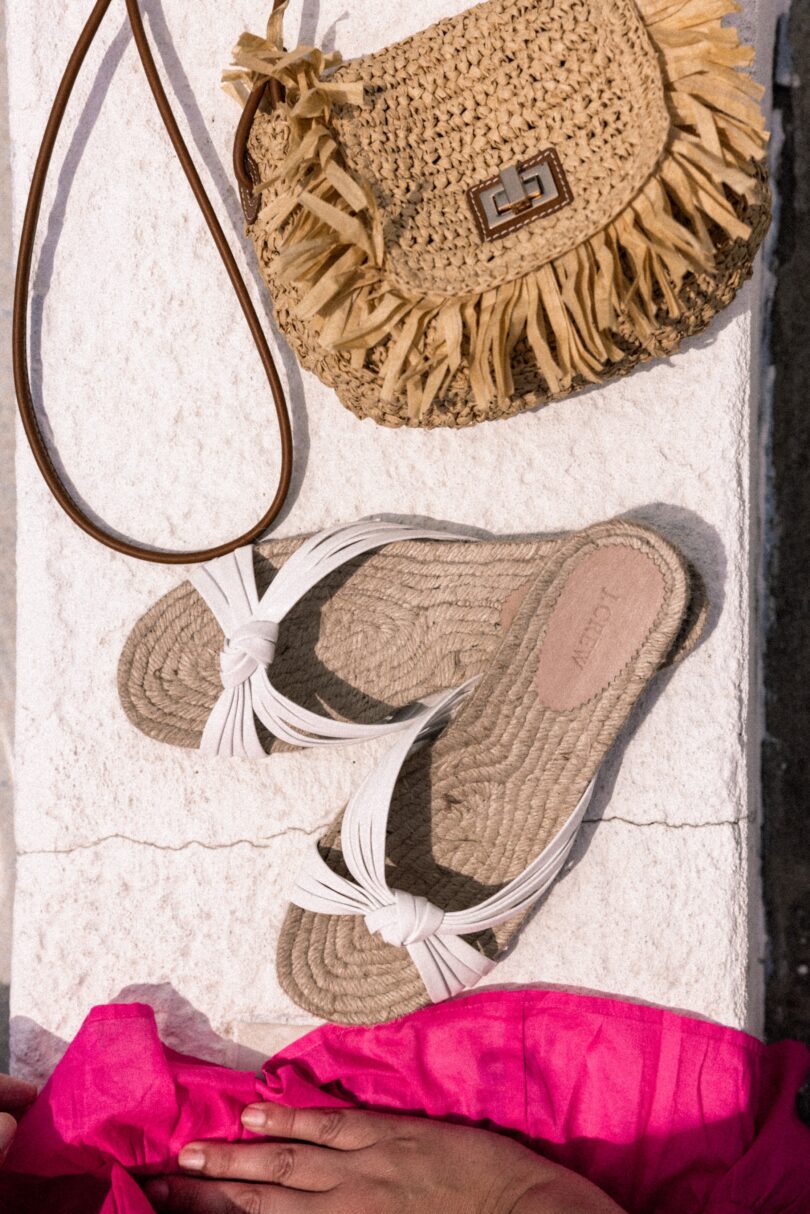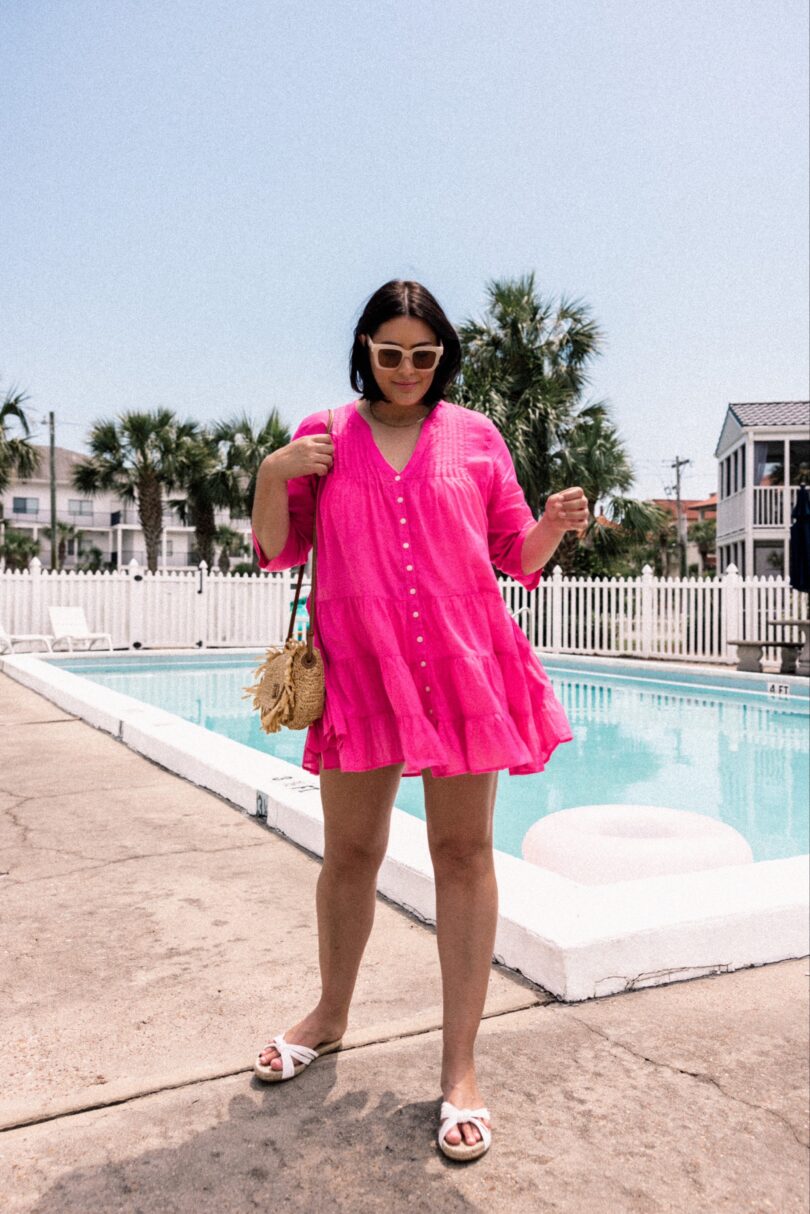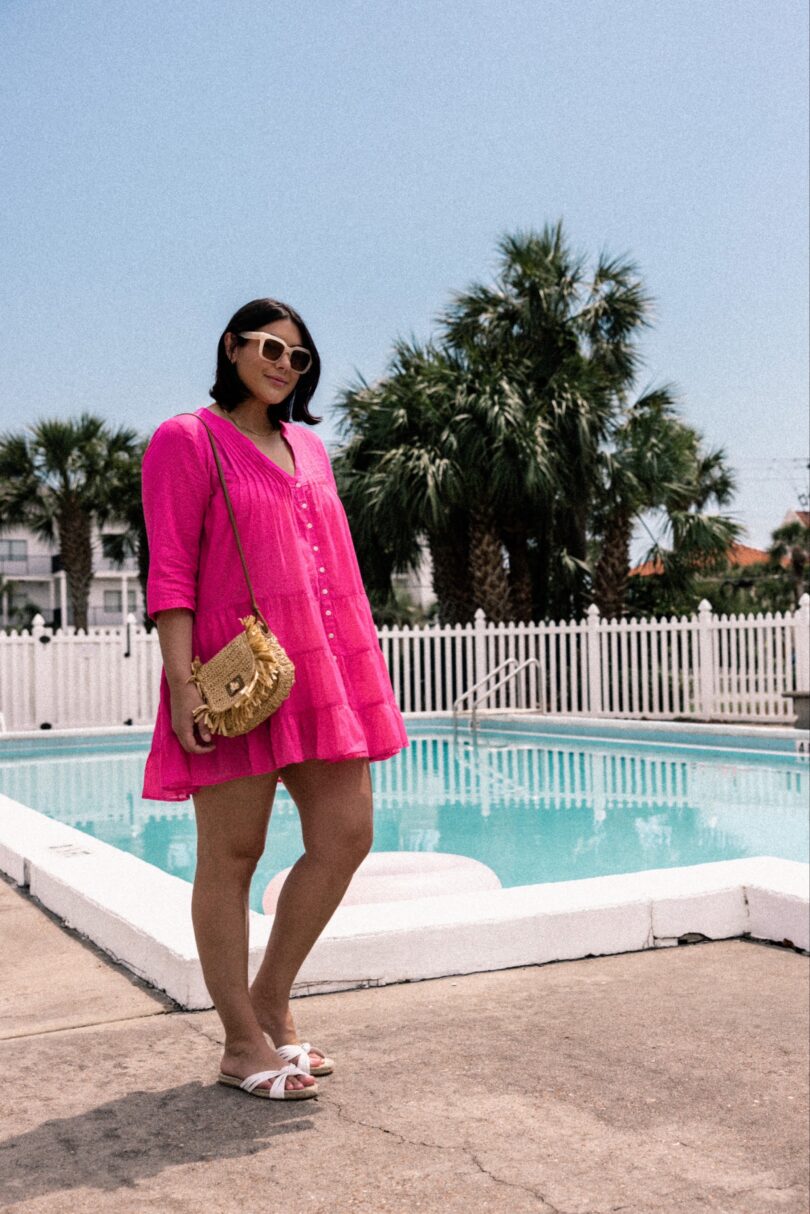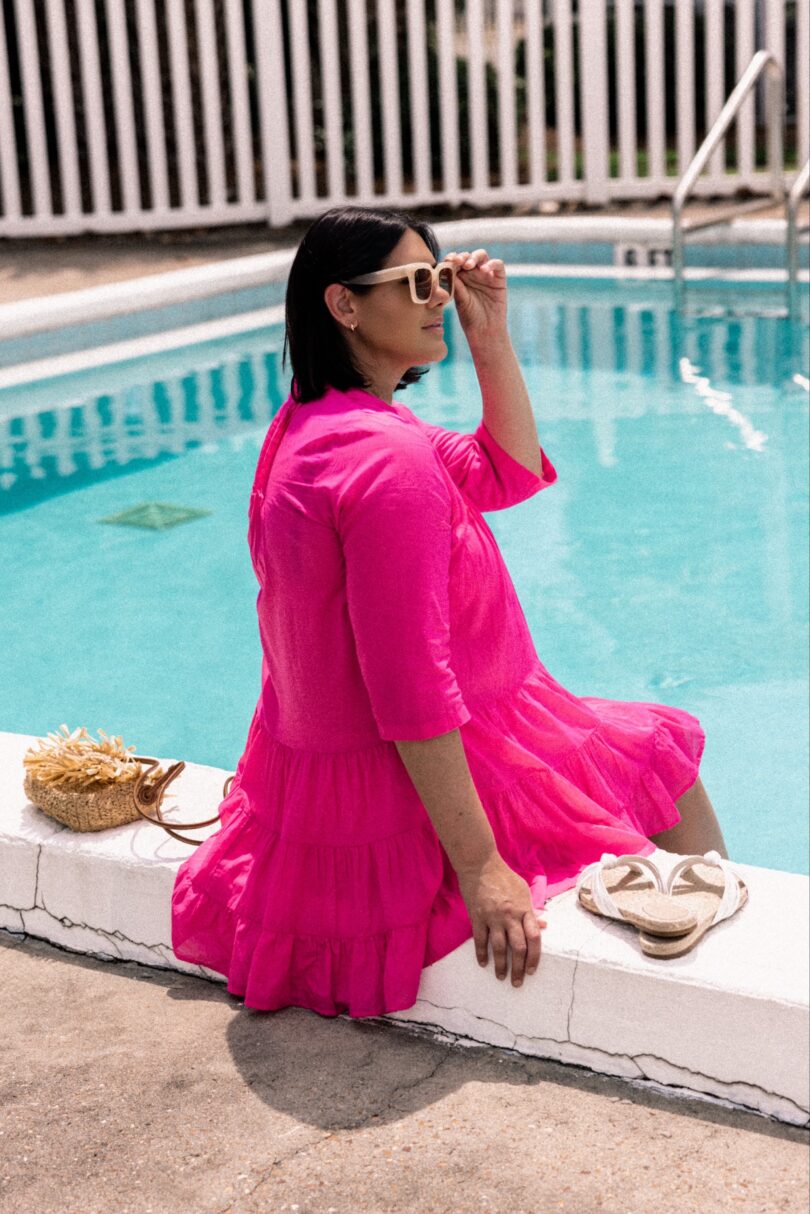 I am so glad pink is back this year. I've always loved pink and I think I've missed it in the past few years that where style has really returned to subtle color and neutrals. I think I transferred my love of pink to Gemma through her baby and toddler clothes, since I wasn't wearing it during that time. In fact the other day Gemma told me 'no more pink' and I said got it. I'm just glad it's back in my rotation and I am loving this bright happy hue again.
This pink cover up from J.Crew is just almost Barbie pink and I love it. It's so fun for summer and honestly could almost be worn as a dress, if you wore a slip underneath it because it is a bit sheer. I love J.Crew's cover ups, they are lightweight and they last for so many seasons. And especially on sale, it's way smarter to get a J.Crew cover up on sale than from Amazon. Not to hate on Amazon, but I can tell you this will be much better quality. I would get one in every color if I could, but that would be ridiculous, right?
Right…?
Find this cover up on sale here!
Also this condo that we stayed at in Florida was a retirement community and it was the perfect backdrop for some of our shoots. It was the best happenstance, as I had no idea this is what the area looked like when I booked our adorable Air BnB. Doesn't it look like Palm Springs or like something from the 70s? I love how these photos turned out. Oh by the way, J.Crew is on sale this weekend 40% off with code WEEKEND.
Shop the 40% off sale at J.Crew this weekend here!
(PS: what I was wearing under the cover up is on sale too!)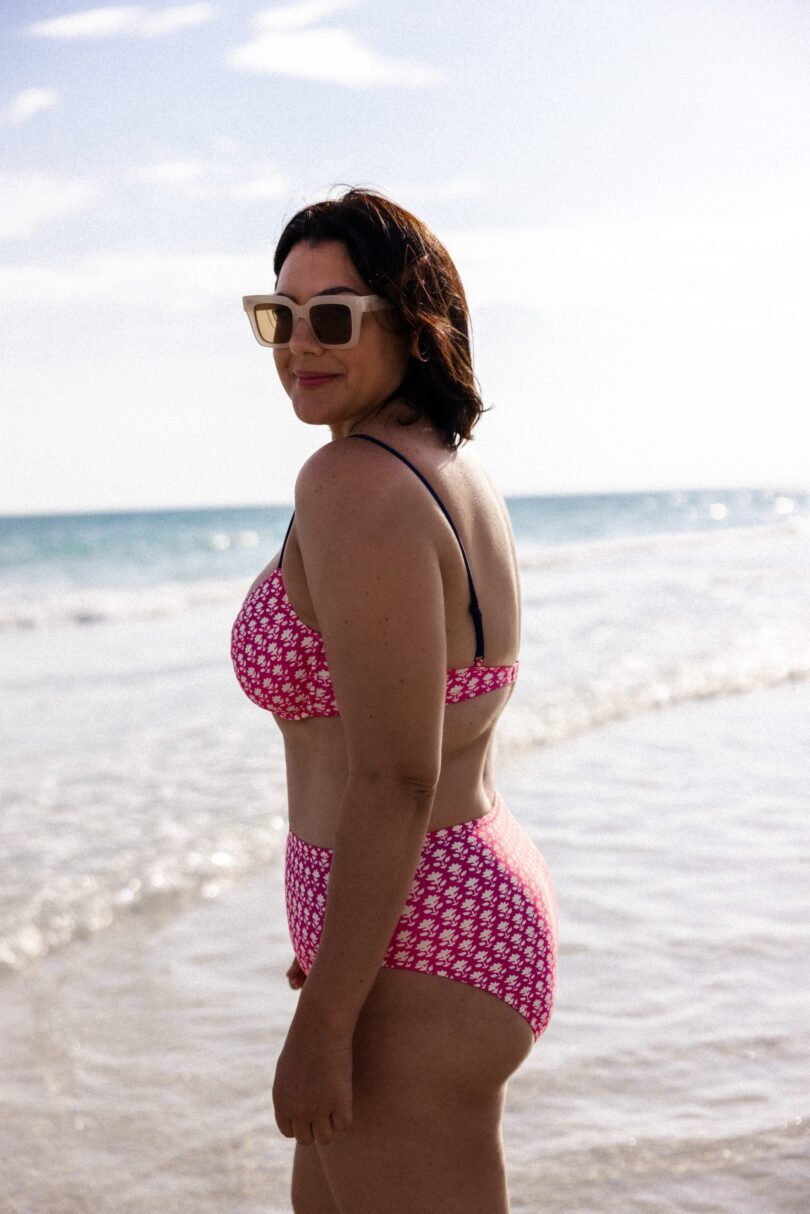 J. Crew 1993 Underwire Bikini Top  | J. Crew High-Rise Bikini Bottom