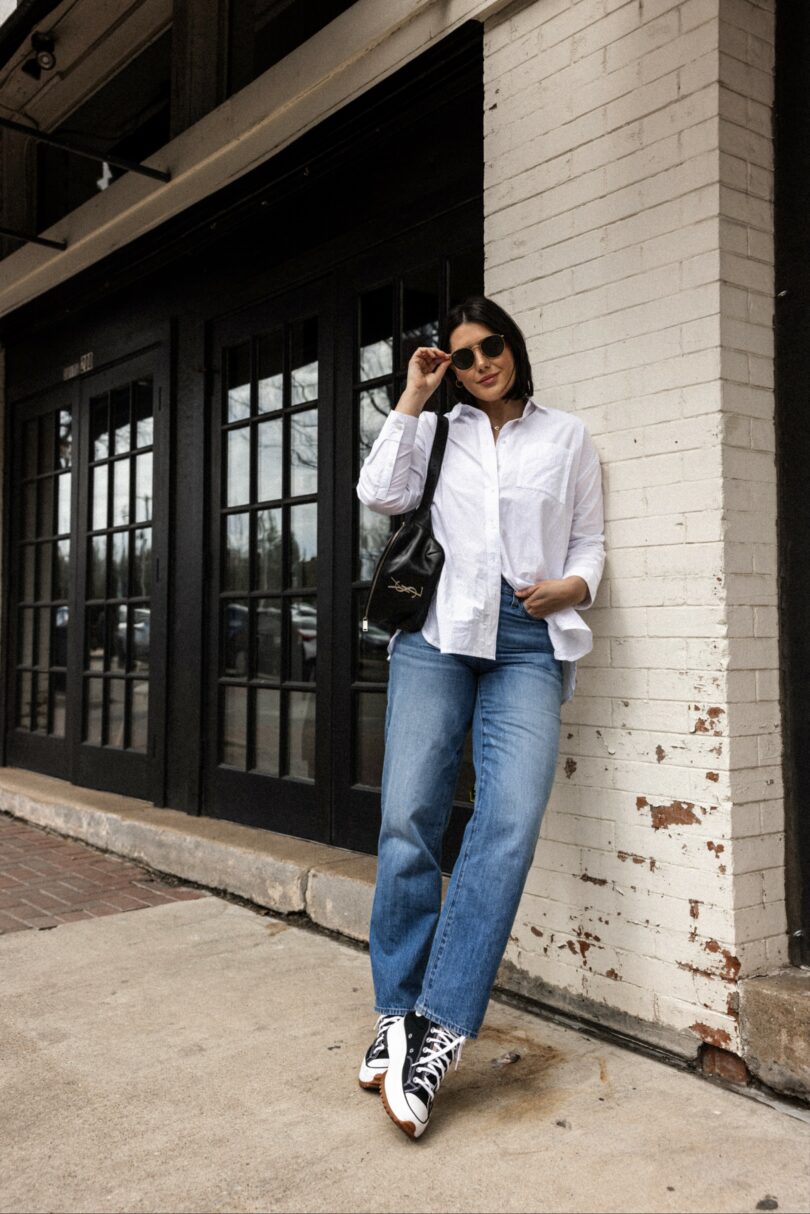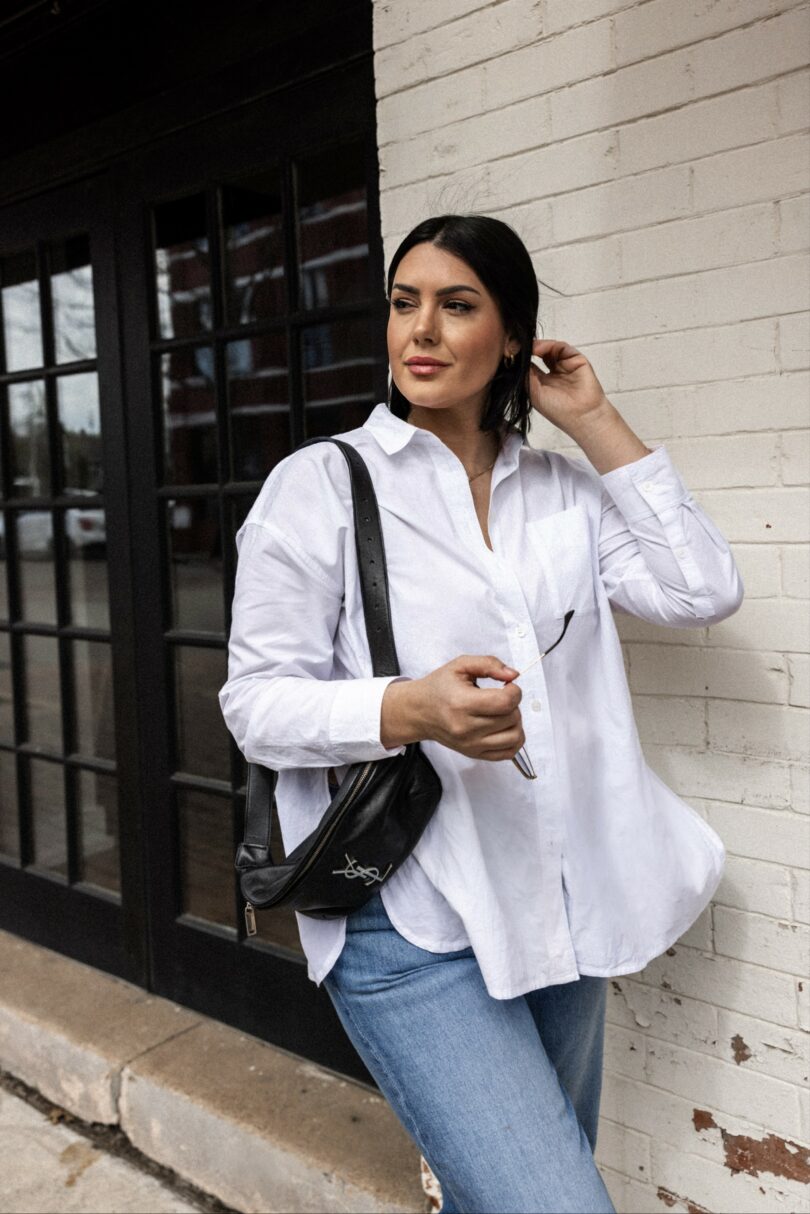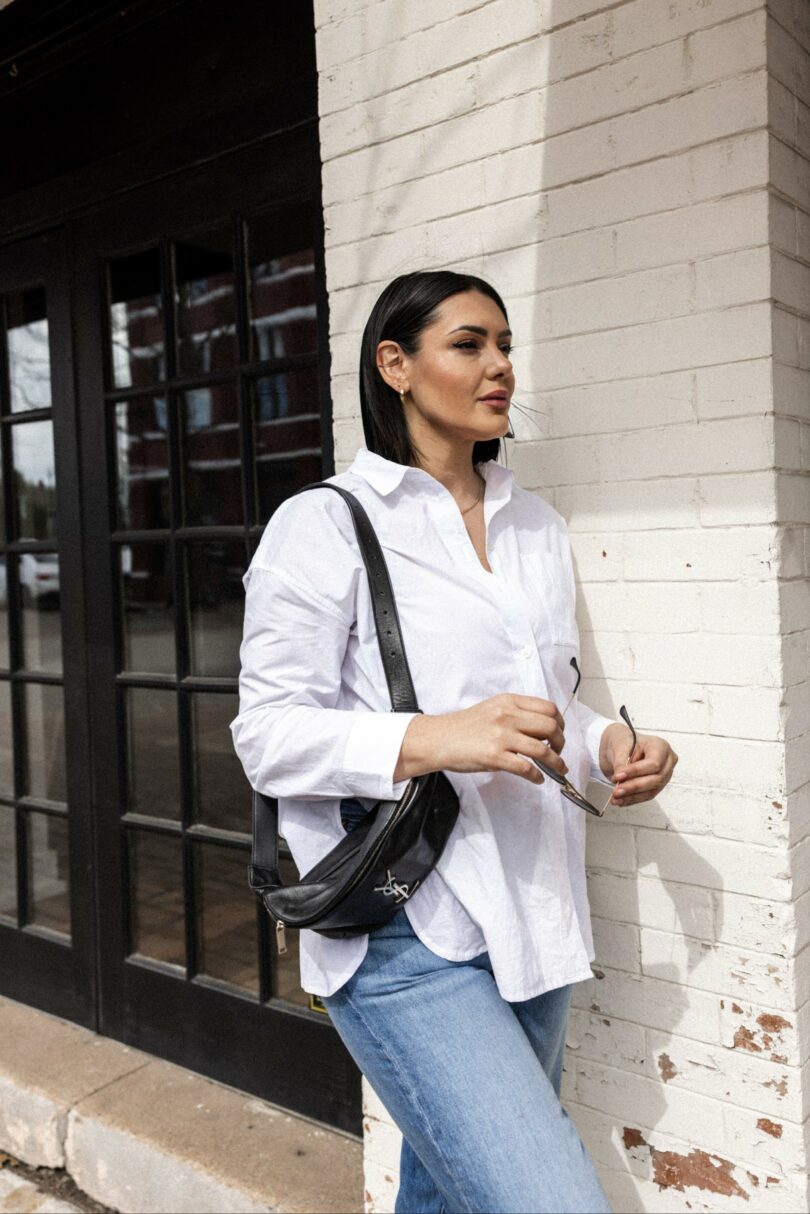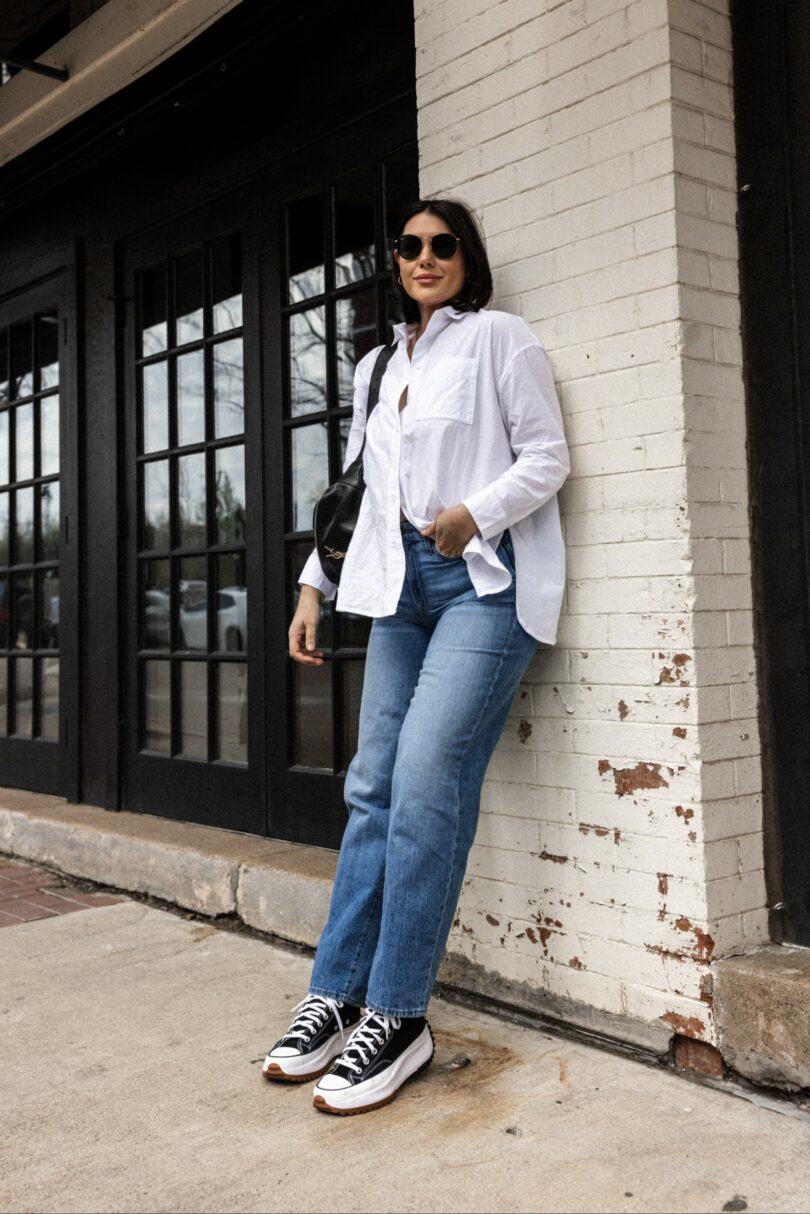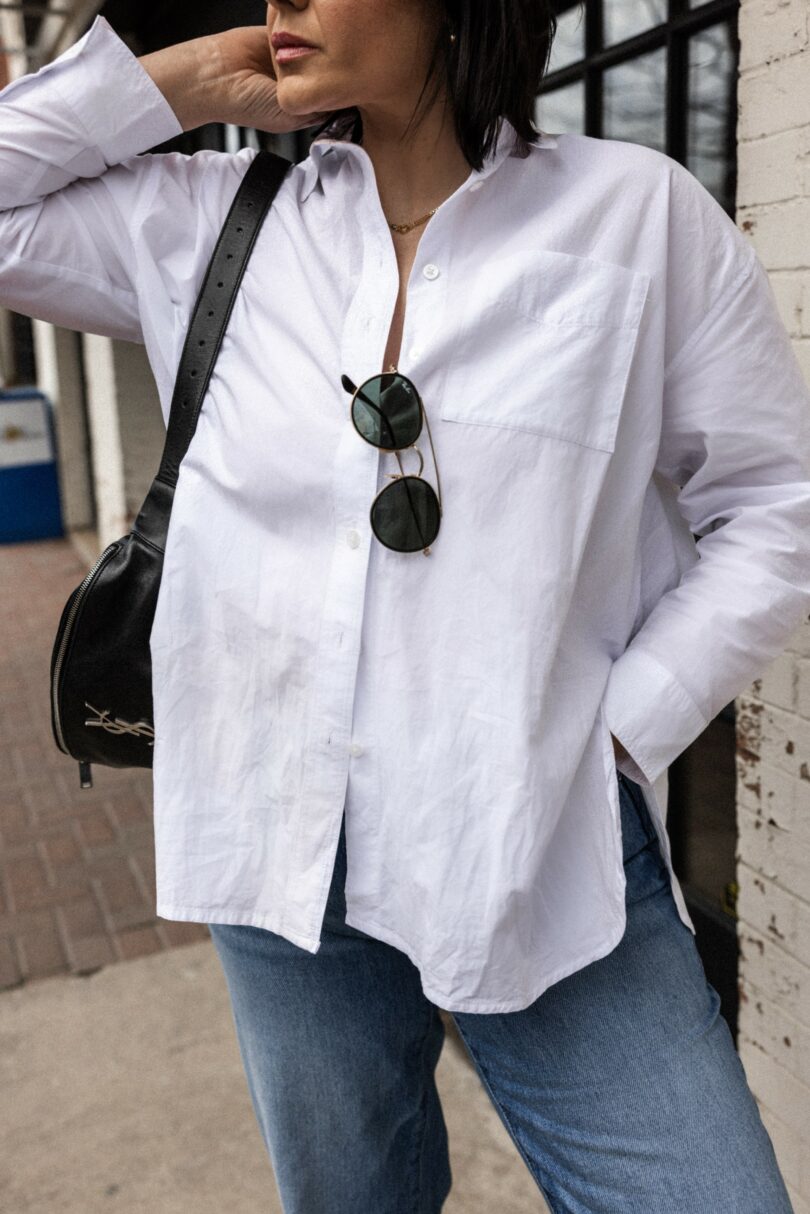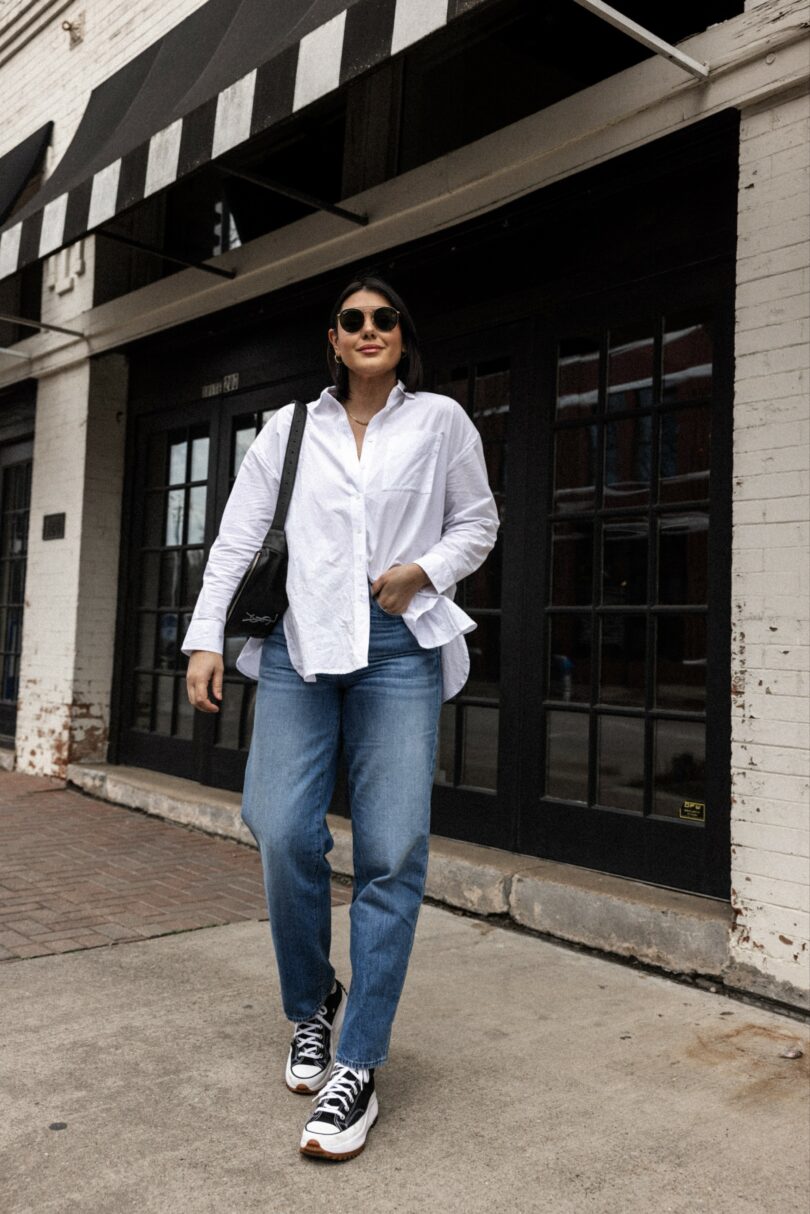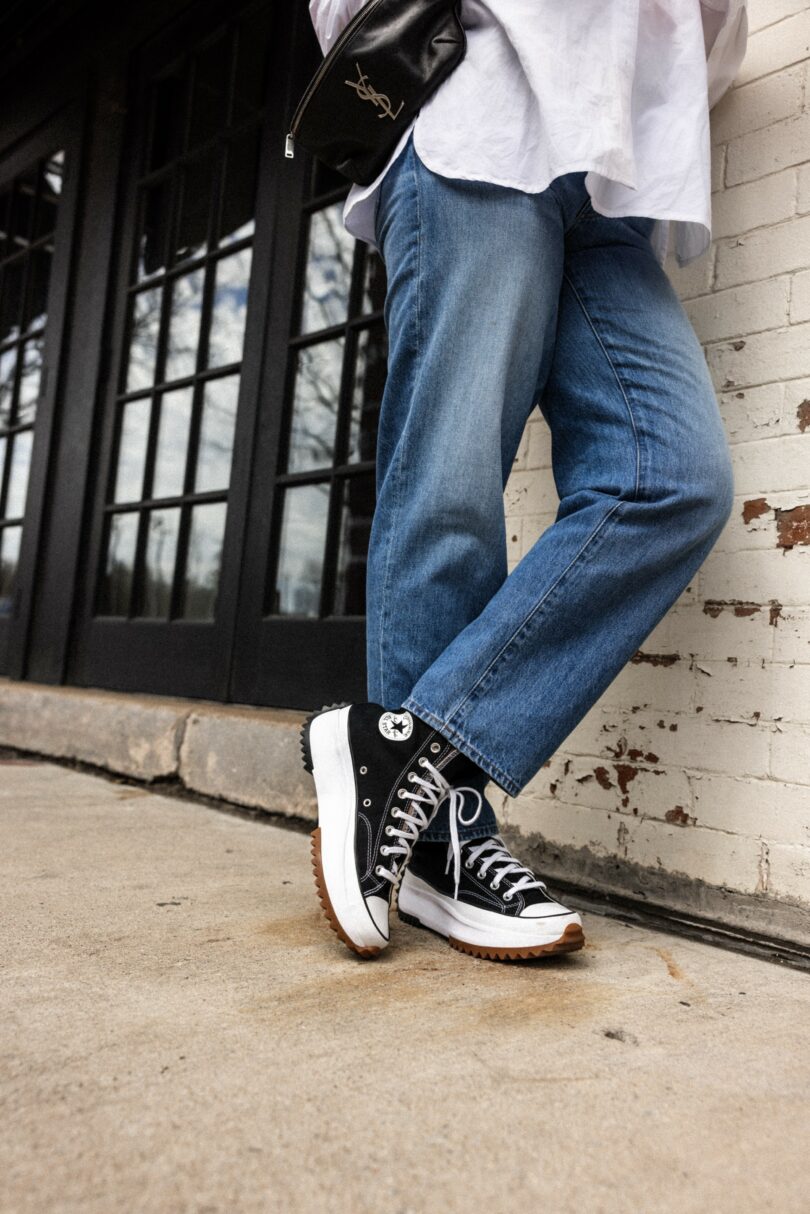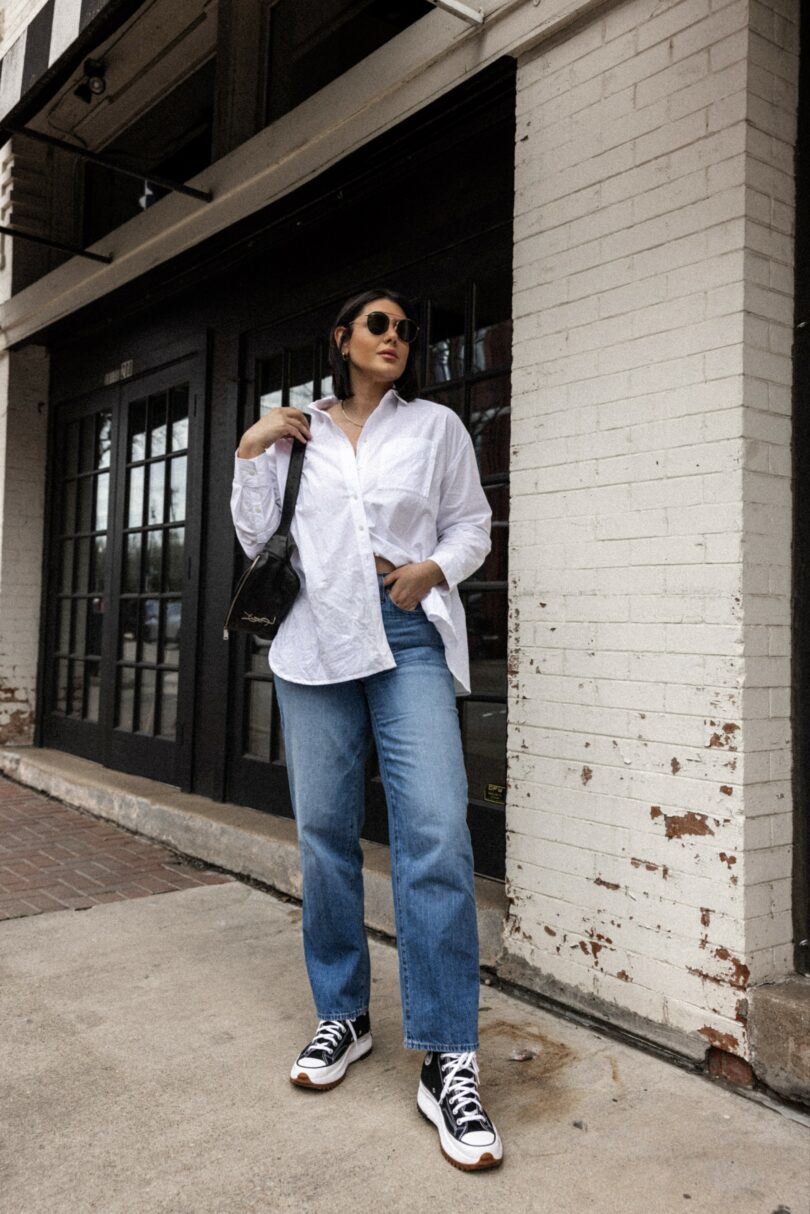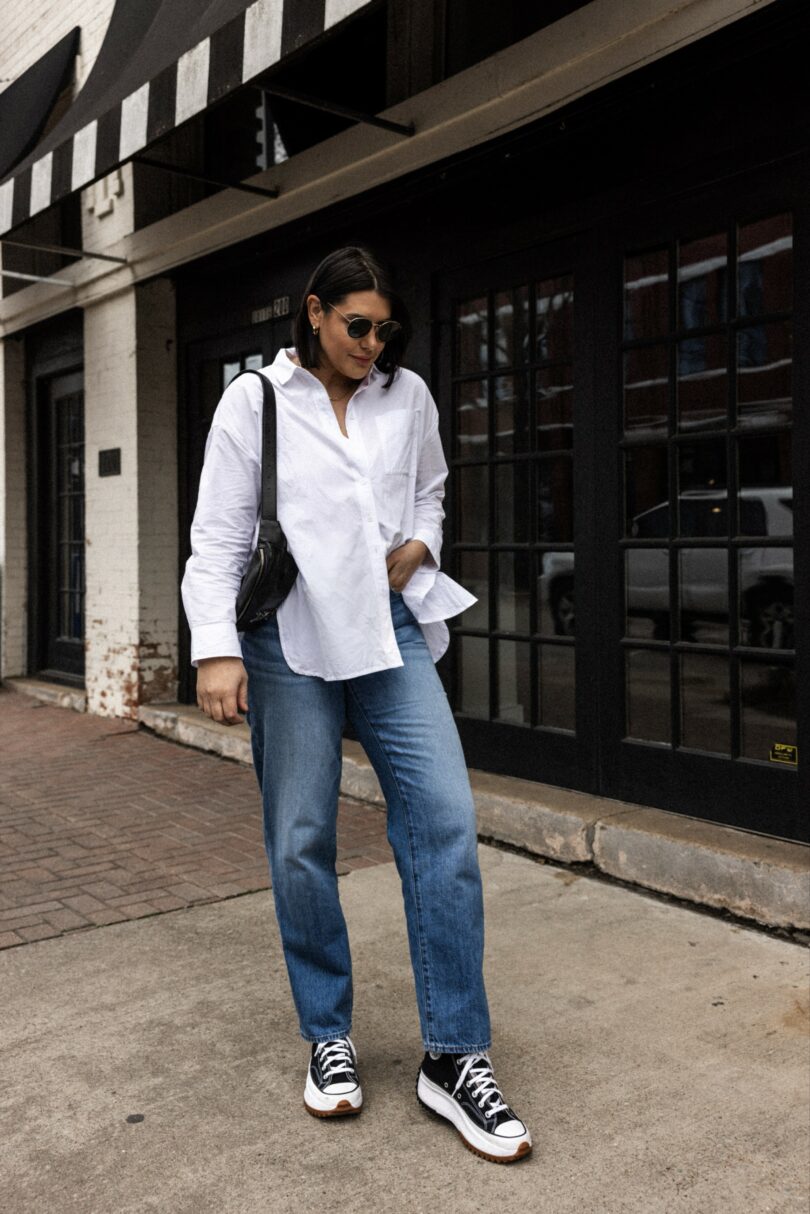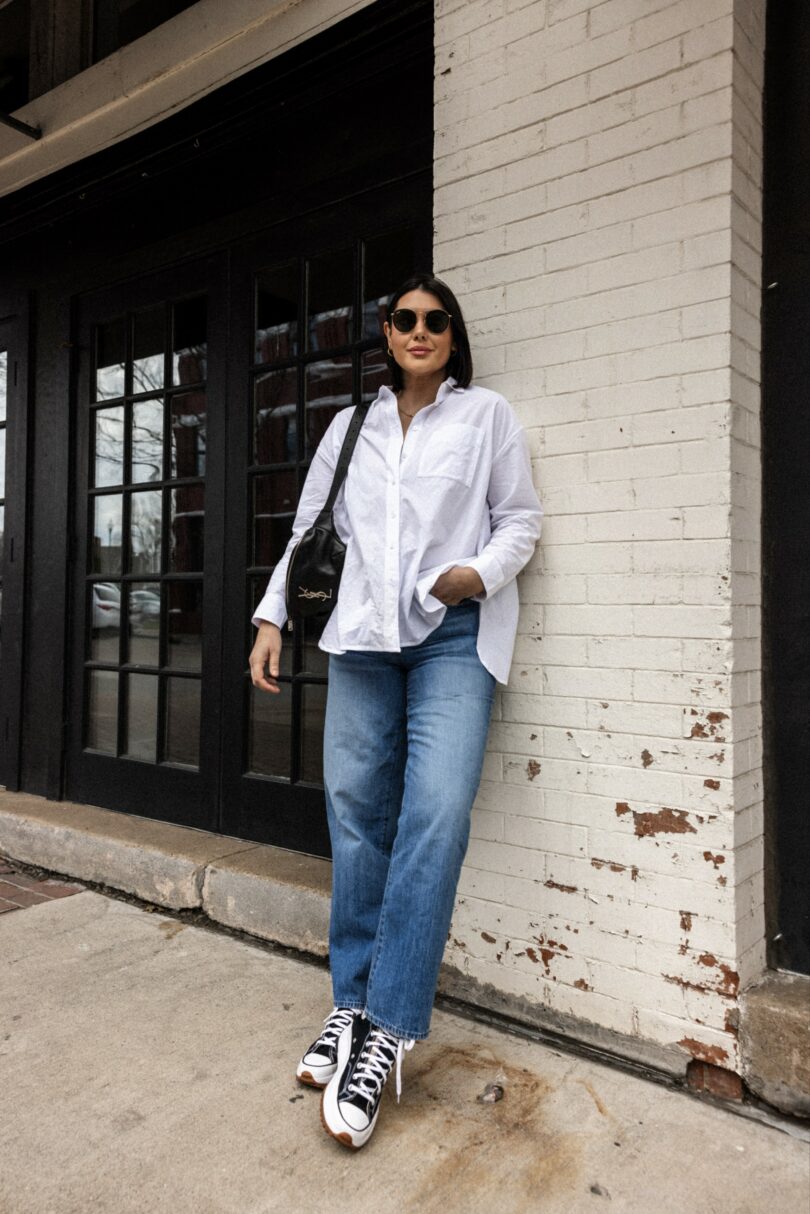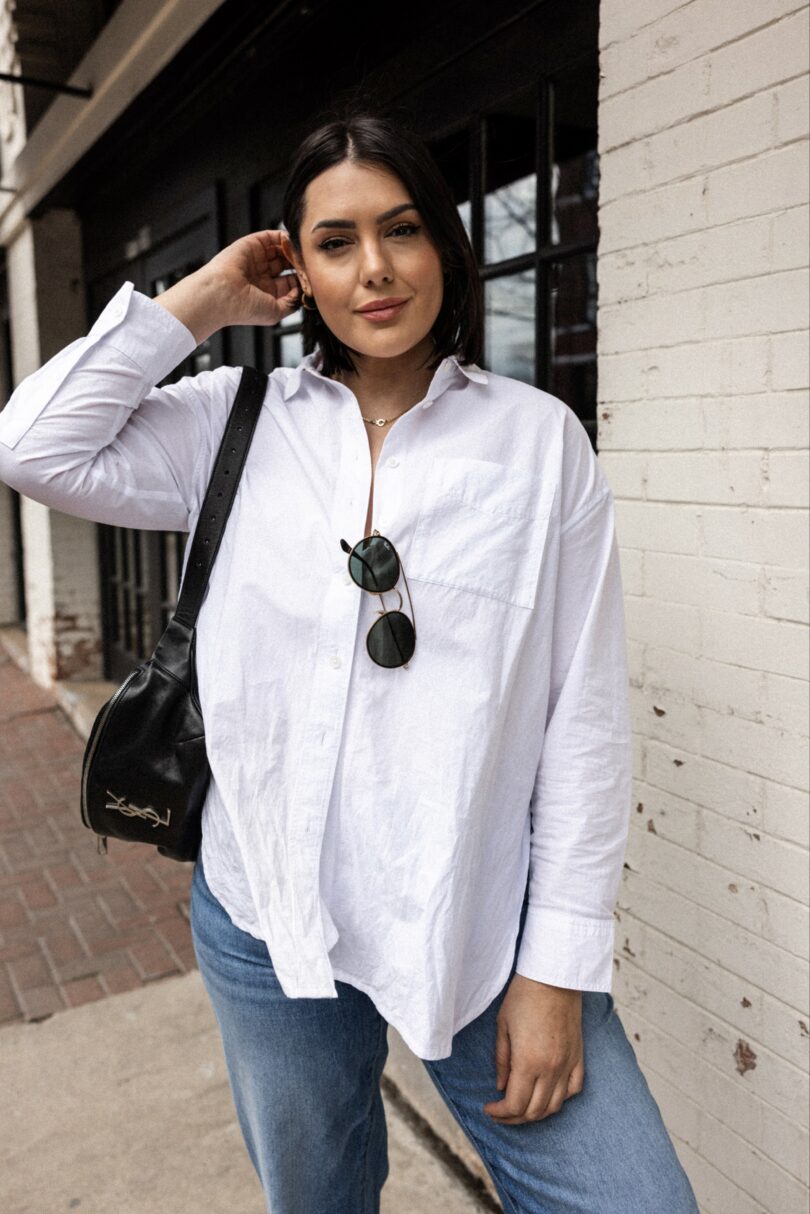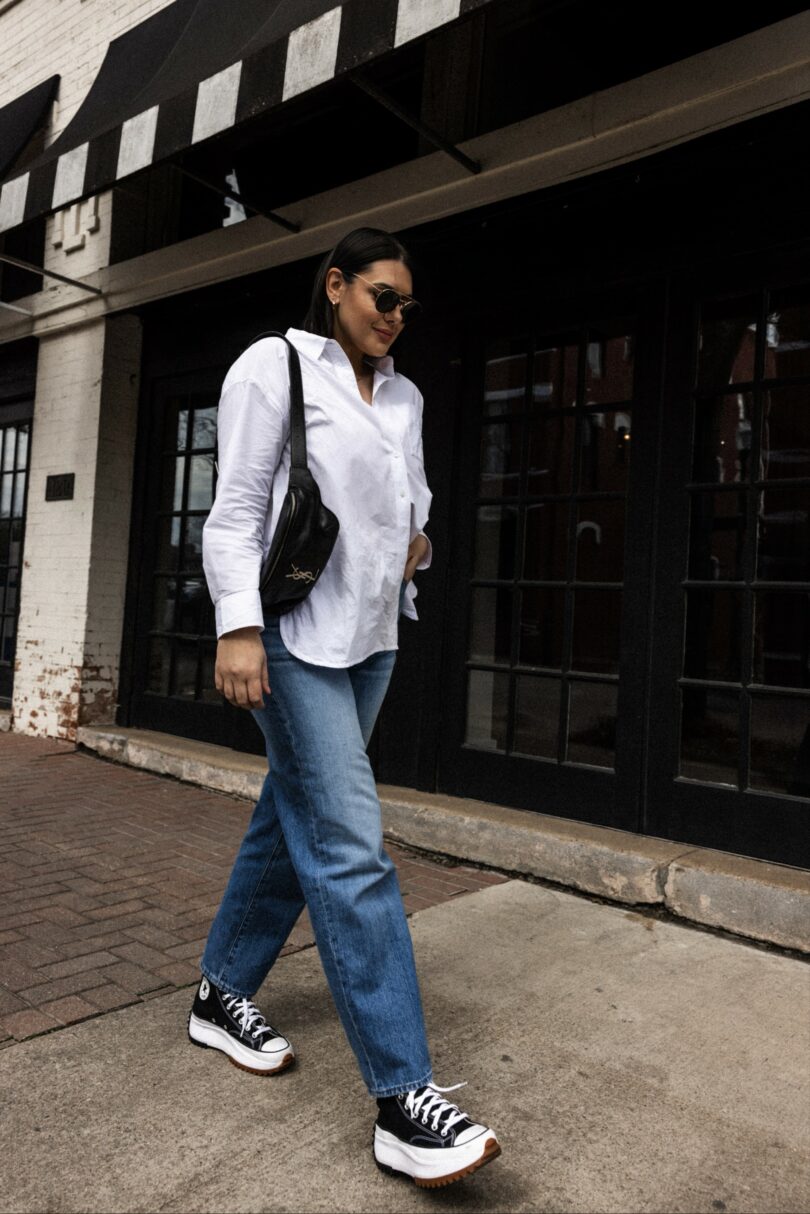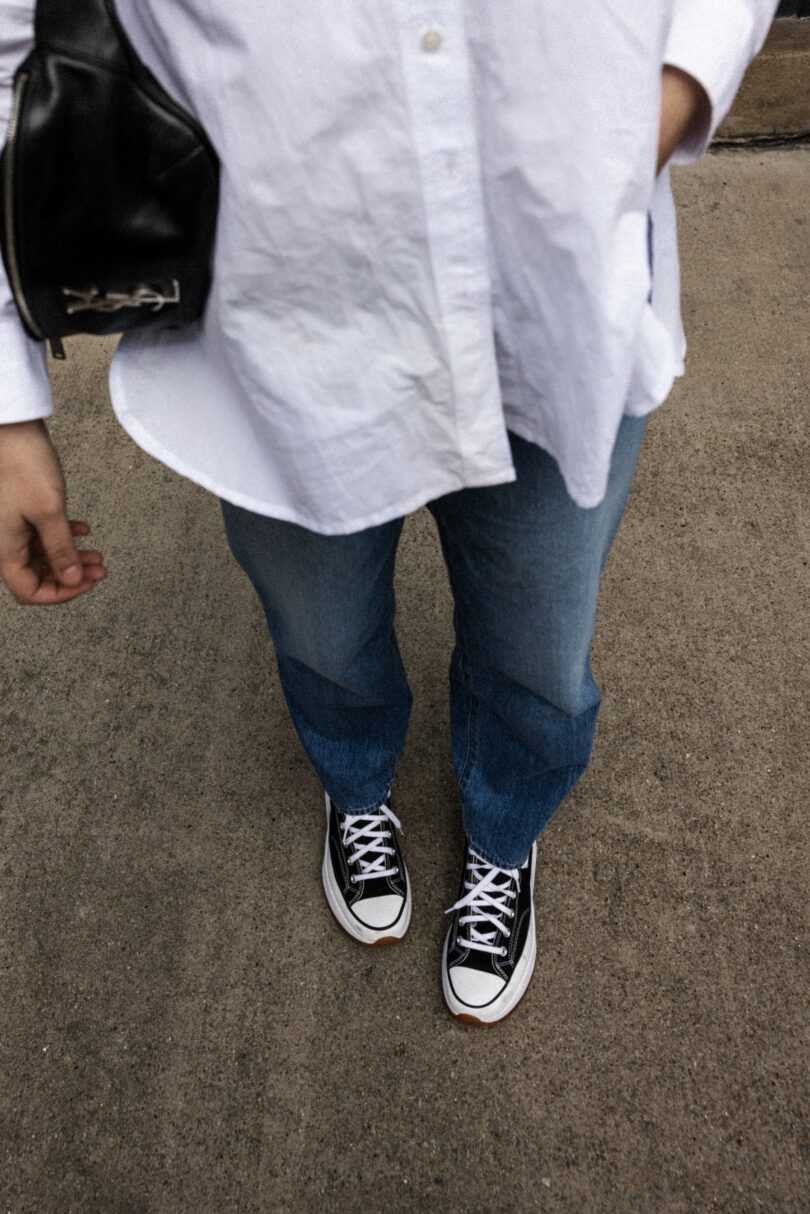 You heard me. I bought this top three times. Technically I didn't realize it when I did this. And no, it wasn't under the influence of wine and it wasn't sleep-shopping. It was wide awake, fully sober shopping. I just get excited ok? I get excited for classics and then when I started hanging them in my closet I realized — I bought this shirt three different times. I have it in the white (shown here obvs), I have it in the blue stripe (seen here) and the nice brown hue, as seen in my February capsule. So you can see how I didn't realize it was all the same shirt, right?

To be fair, it is three different product pages, ok? You got my back on this..right? Right?!
So today I'll share with you the white one, a classic in an oversized fit. I live for oversized fit button down blouses and I'll tell you why: as a lady with big boobs button down shirts are a struggle for me. I either look like I'm in the service industry or with one wrong move, my boobs will bust all the buttons open on the shirt. (No shade to the service industry though, as I know this look from many personal experiences. It's just like — we all want to leave our work uniform at work, you know? I don't want to go to dinner and all of a sudden someone gives me a tray and I'm taking orders. Have I said too much? I've said too much.)
But the oversized button down is perfect for us blessed gals. Because it's so oversized, the buttons button all the way down no gaps and it actually looks chic. Now here I went very casual with my look, but I promise you with the right outfit the oversized blouse is chic perfection. I am in the medium of this Madewell blouse (As well as the other two, lol) and it fits very generously oversized. If you are smaller up top, size down one. But overall it's a nice loose fit and I love it.
My jeans are on sale! Not a ton off but about $30 off, so might as well point that out! I am in the 29, I find them to fit a bit generous as well. Find my jeans here.
Happy Friday, my friends! Hope you have a lovely weekend.