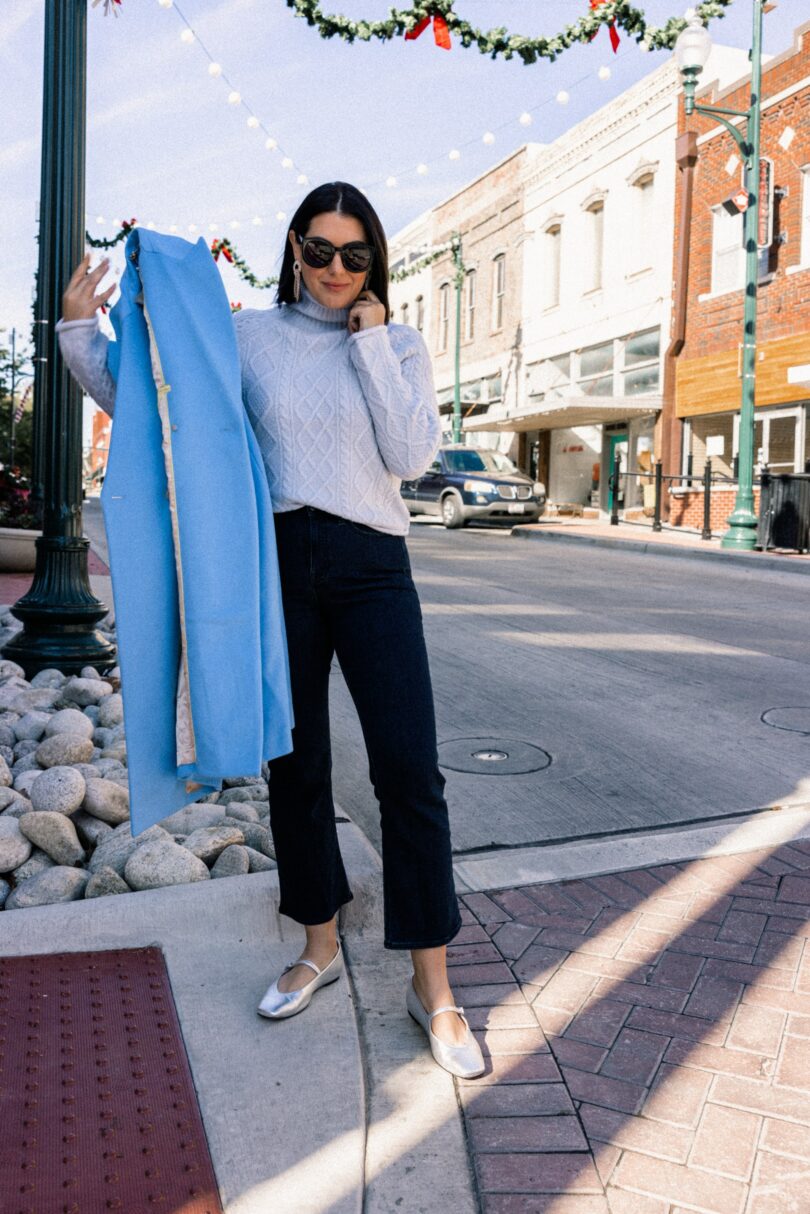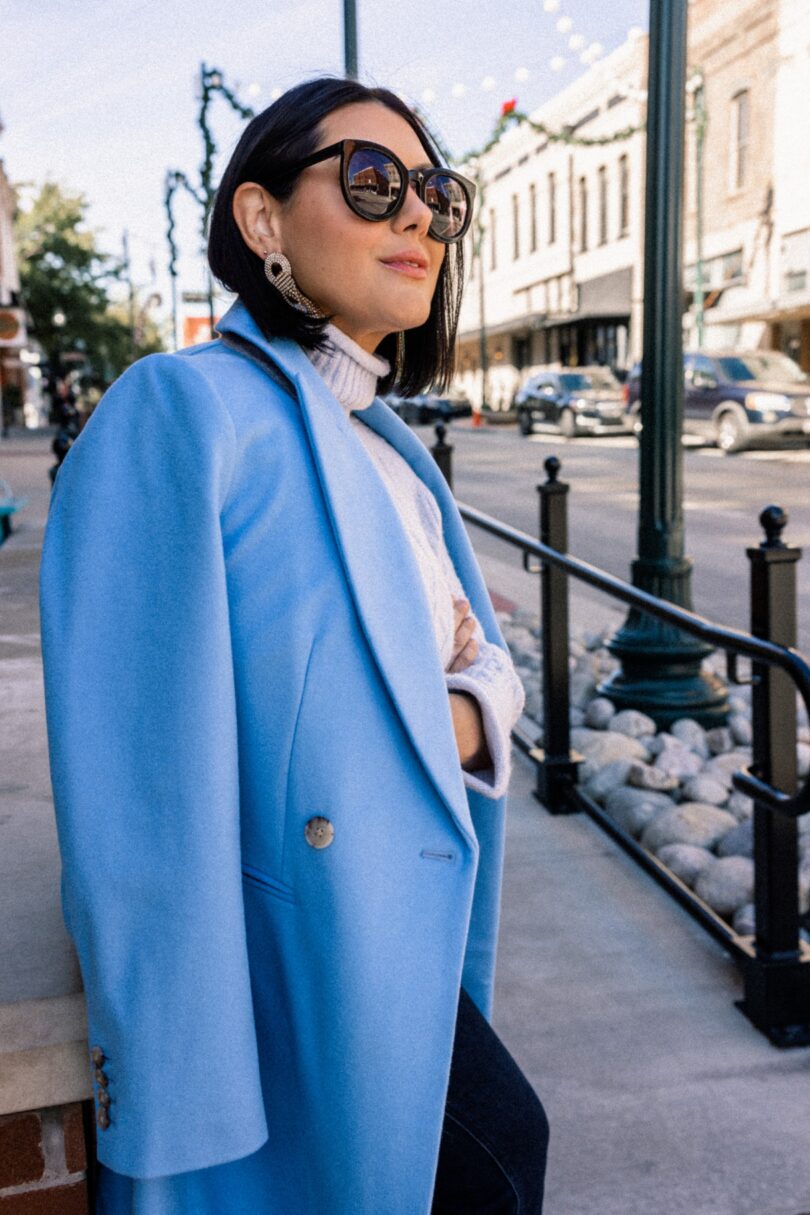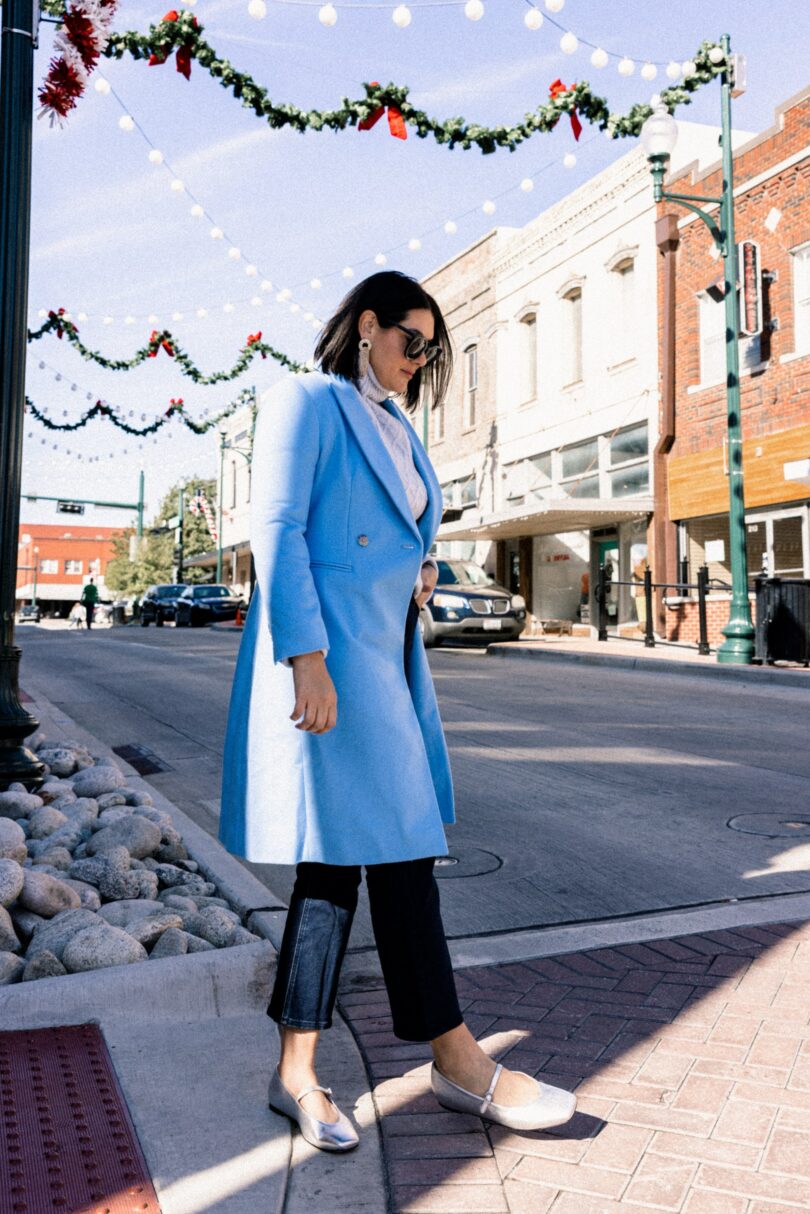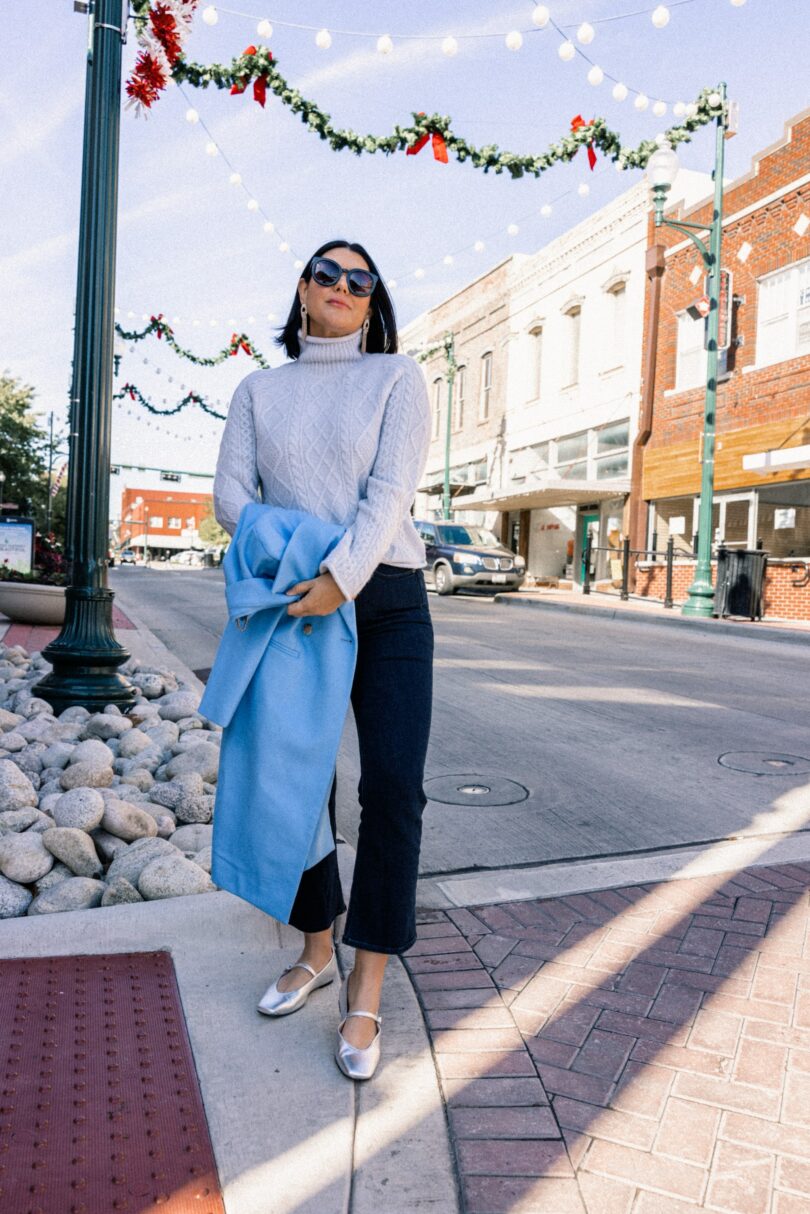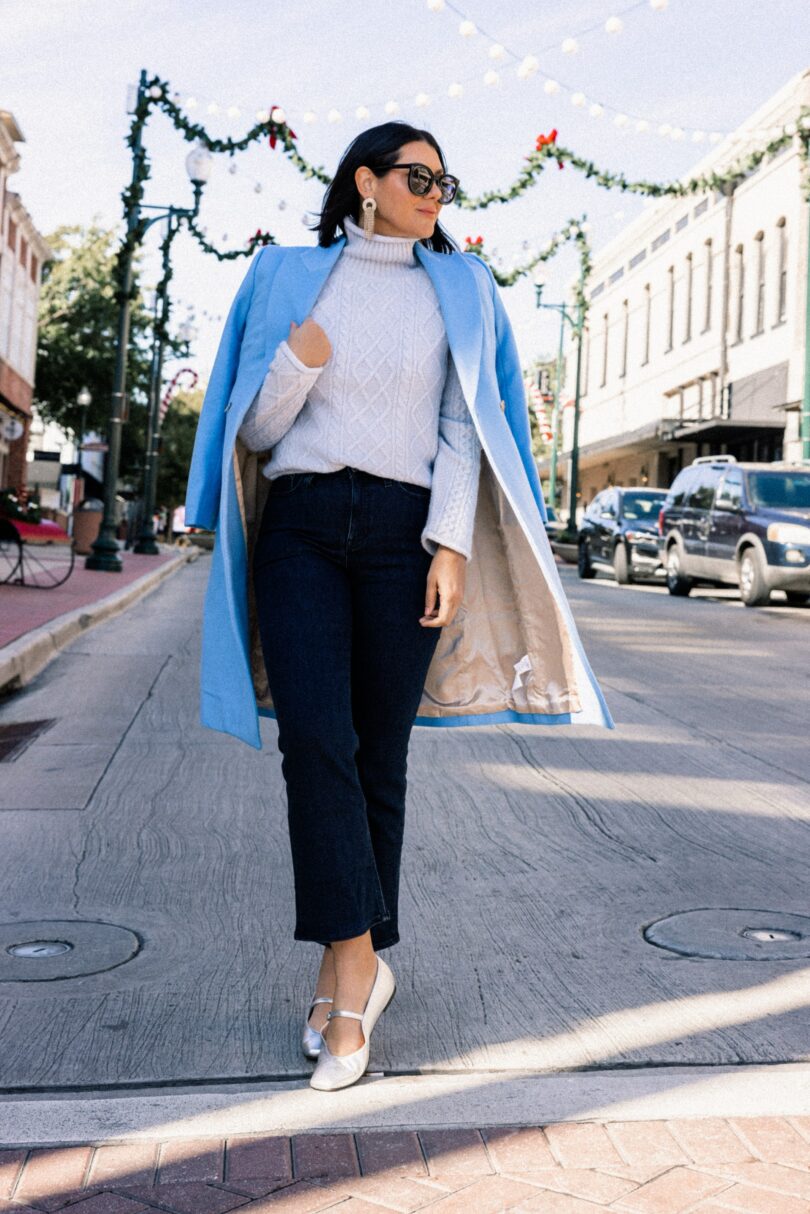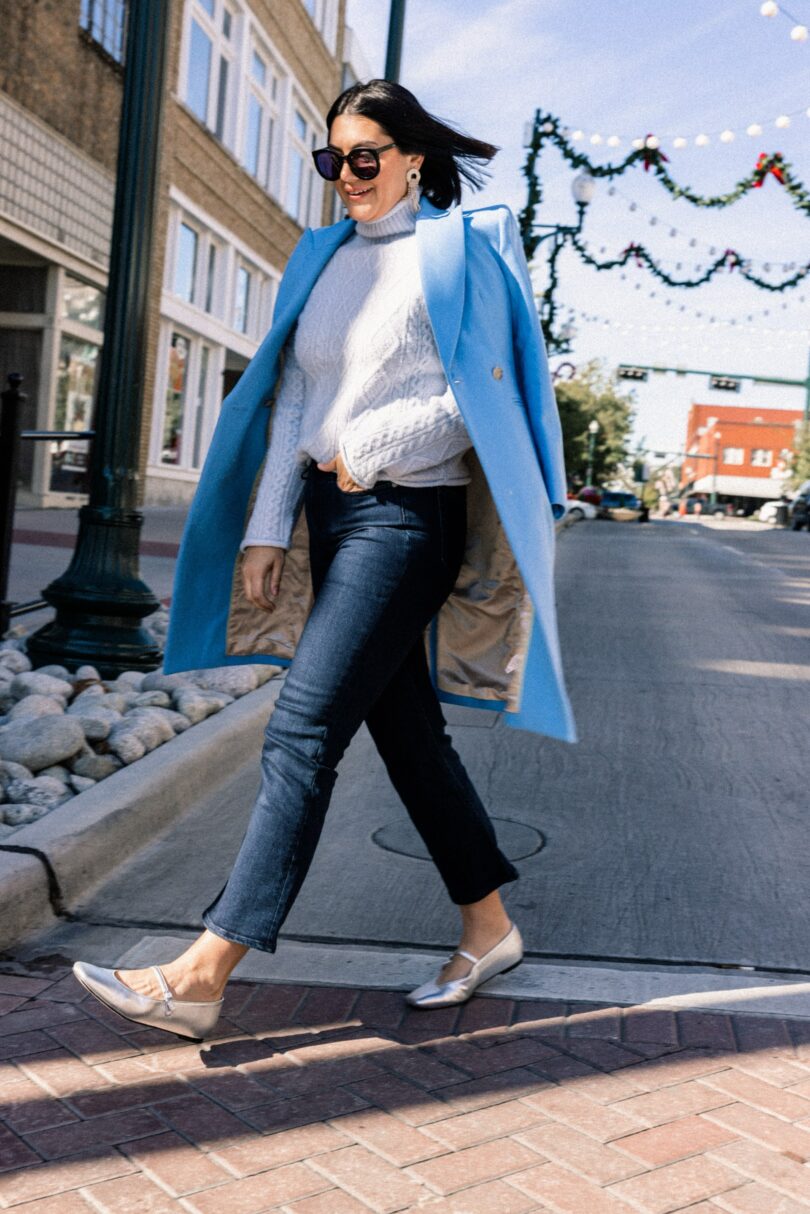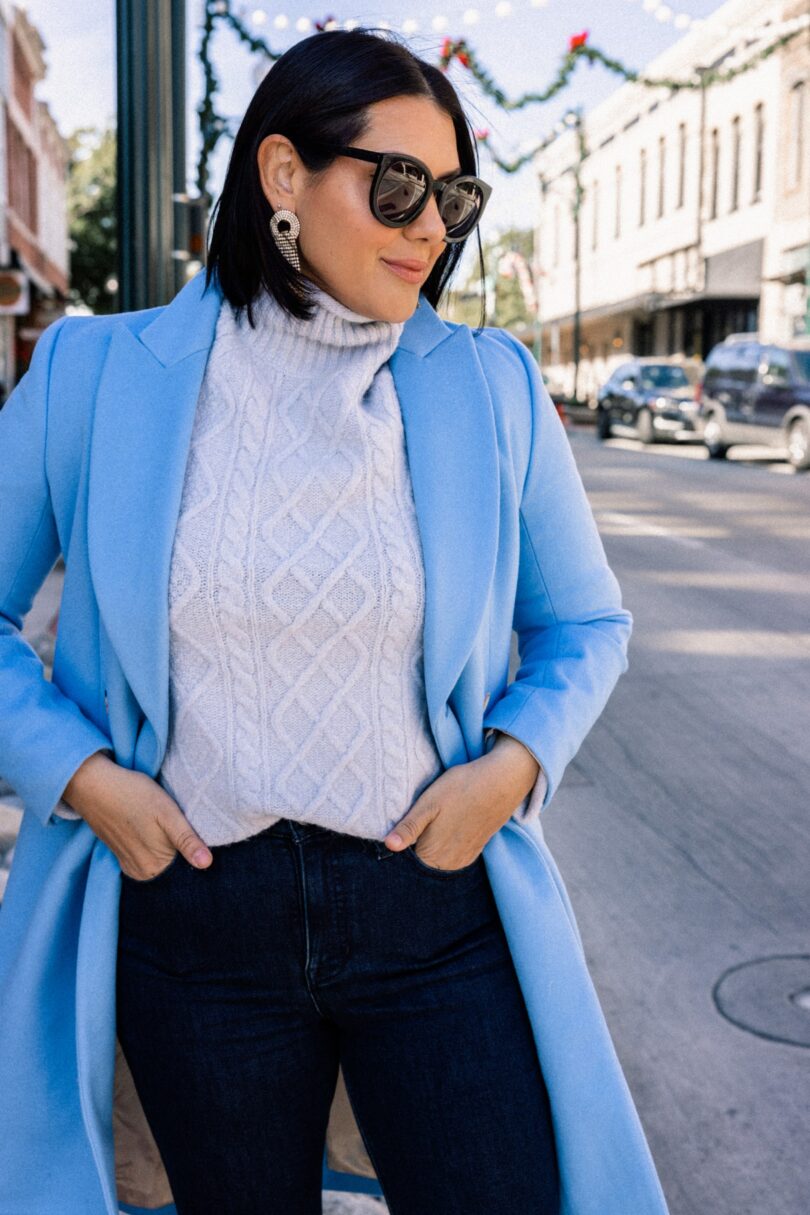 It is high time for seasonal dressing — and boy do I have some fun holiday looks for you tomorrow. But today I wanted to talk about dressing seasonally but not always holiday-forward. I always feel like our brains go to red, green, silver and gold for the months of November and December, but I like to throw in a bit of a different color for the holidays and that is blue. A deep navy, a pretty cornflower blue, a light icy blue can all be players in the holiday hues game. I love a winter blue and this sweater is the perfect winter blue. Of course it's from J.Crew, because where else would it be from? J.Crew always gets the colors right. Also can I just say …welcome back, J.Crew. We've missed you.
Speaking of blue, this freaking gorgeous coat. It is so blue, almost shockingly so. But I love it because let's be honest — I have a lot of neutral coats so throwing in this wild card is so fun. I am in the 8 of the coat but find it runs small. Size up for more room in the shoulders / arms / back. Find it here! Everything is on sale, too! An extra 15% off your purchases this week! Like my flats are on sale + extra sale! Aren't they the cutest holiday shoe? They run slightly big but I am good with the size 10, my typical size. Find them here.
Also if you were wondering — these jeans are amazing. I am in the 29, they are stretchy but don't stretch out! Find them here.