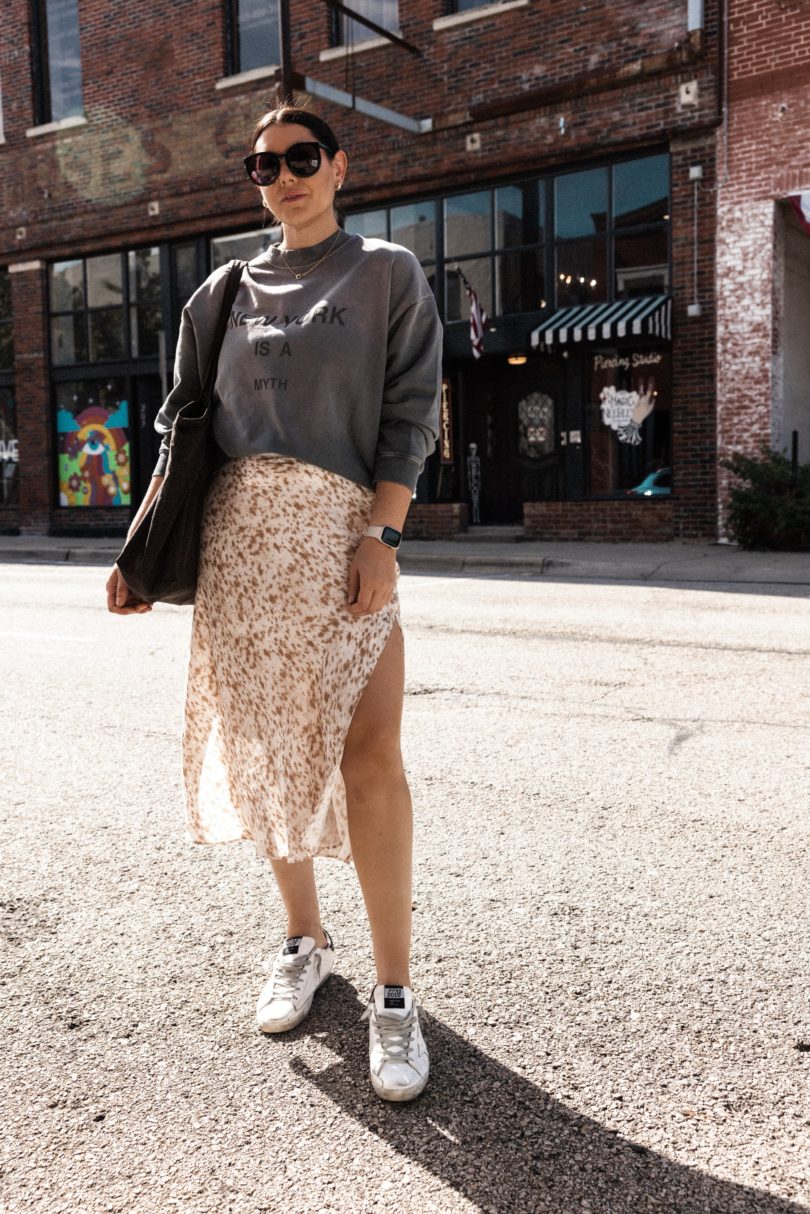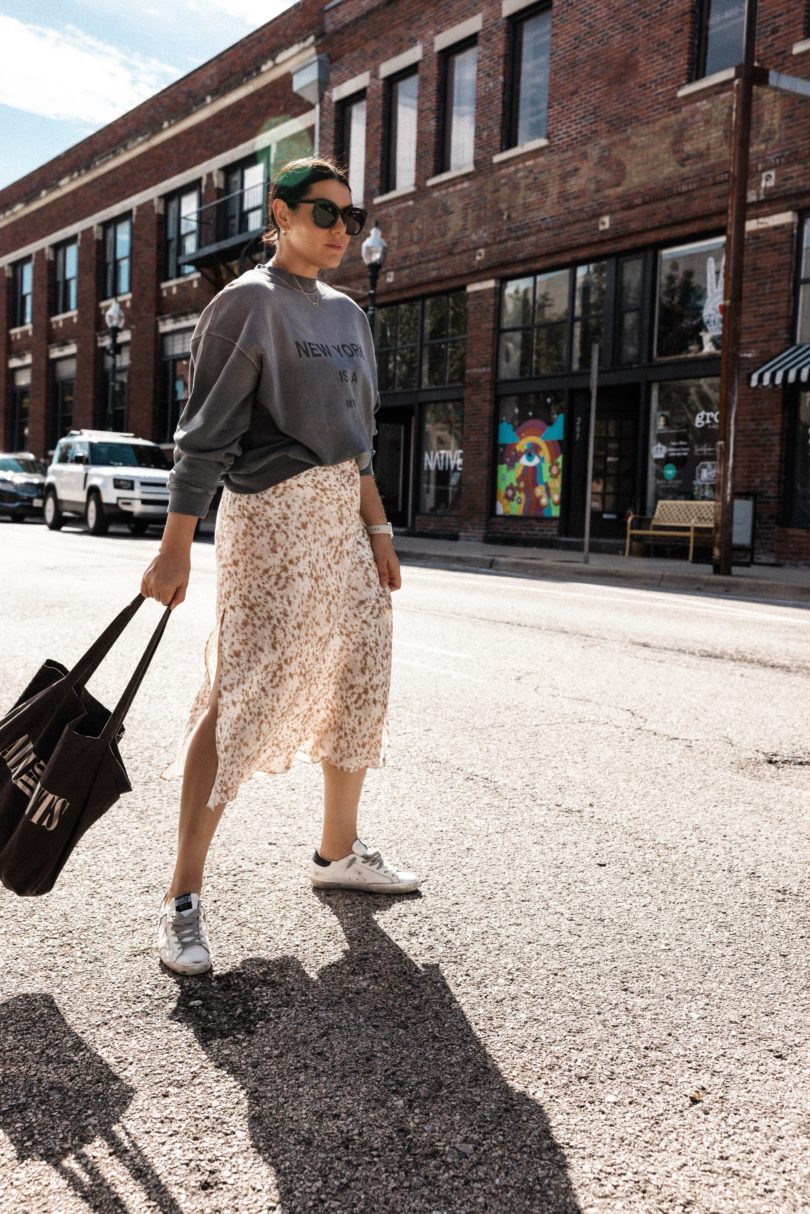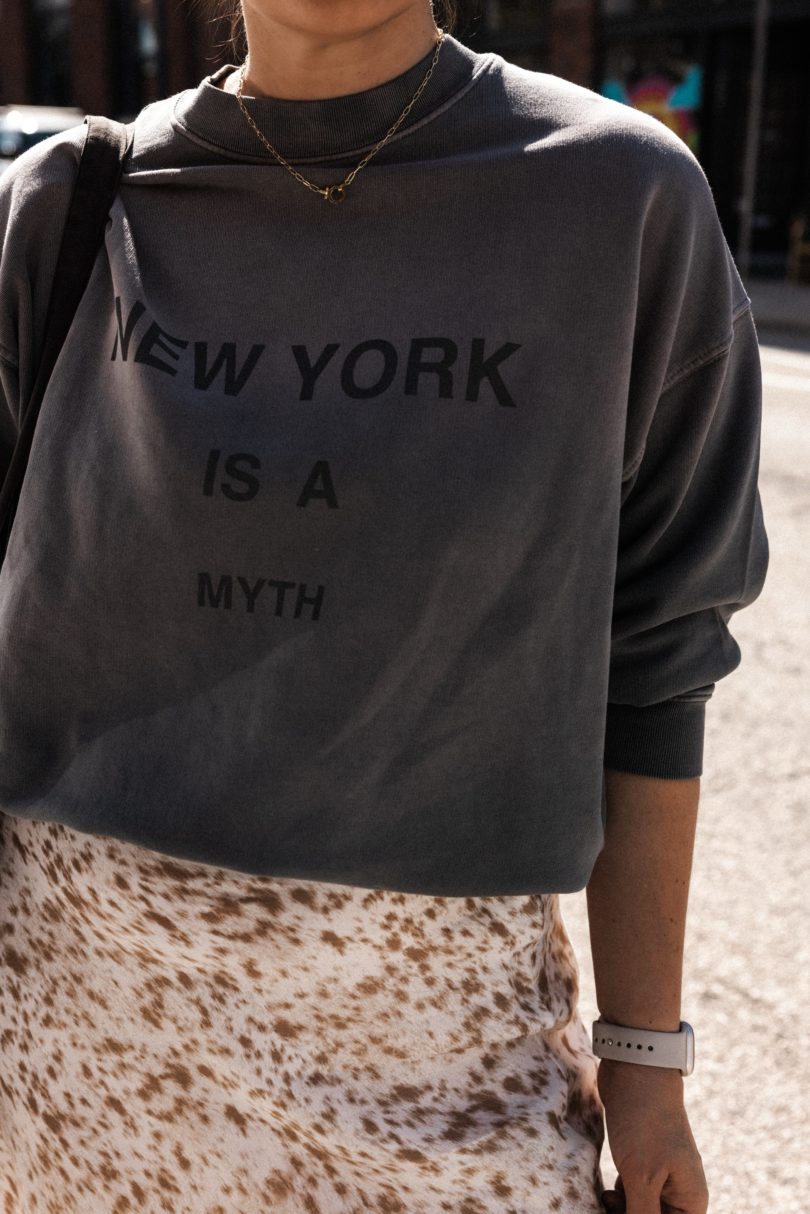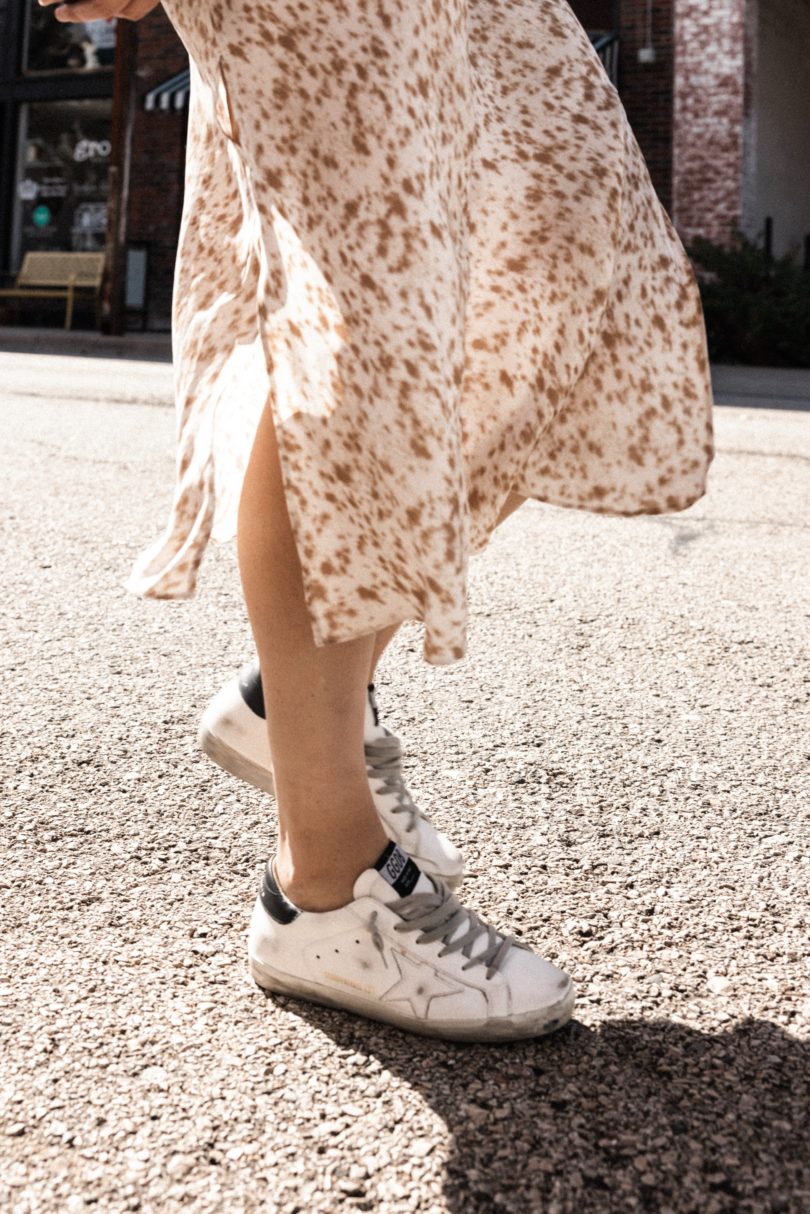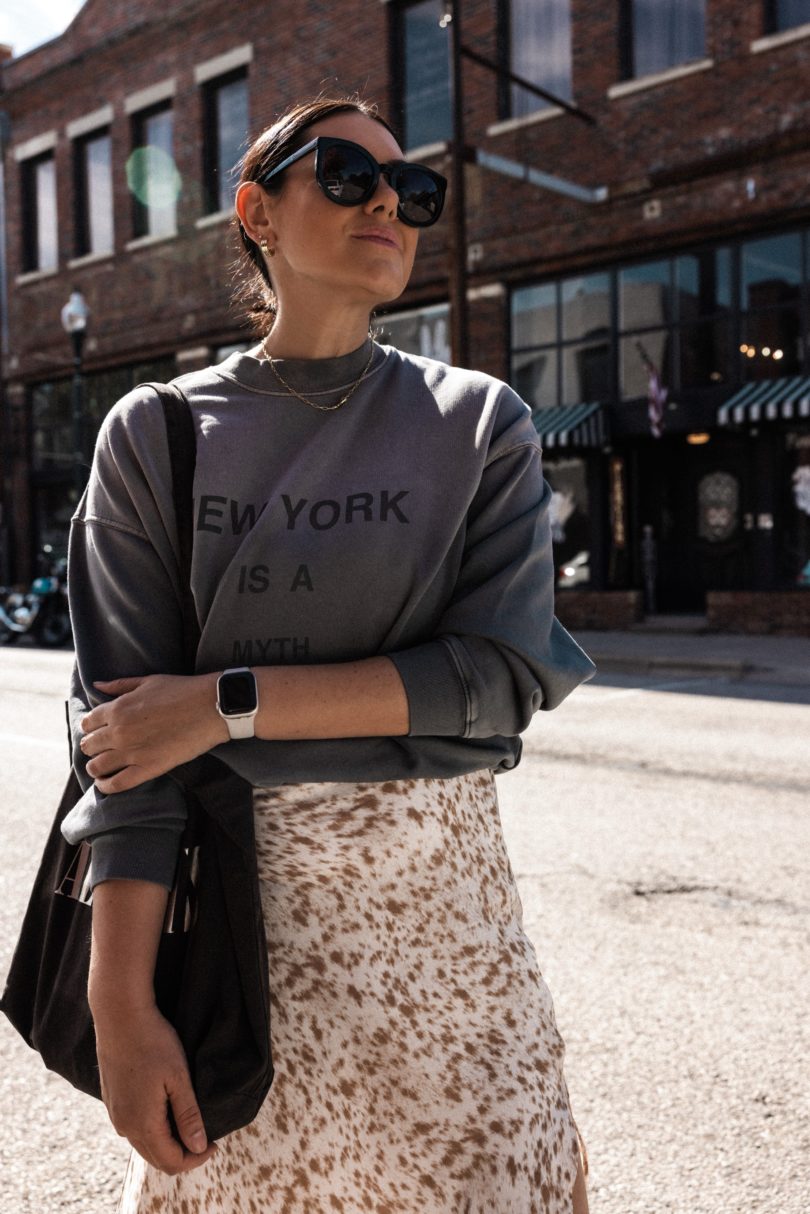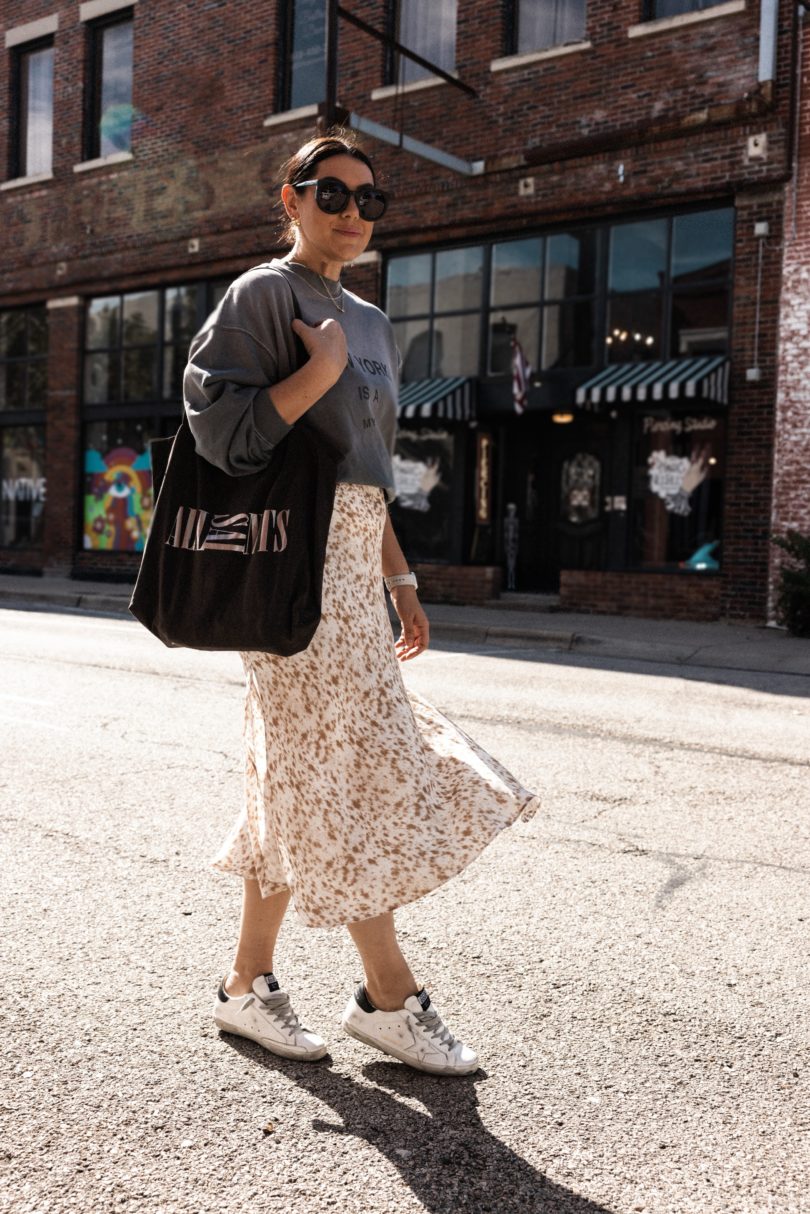 Somedays I really do just go in my closet and choose chaos. That was the choice on this day. I've been wanting to wear this skirt (on sale by the way!) but I didn't want to go J.Crew-esque styling and I didn't want to get all dressed up, which inherently is what this skirt is begging for. No — instead I chose casual with this gorgeous, fancy skirt. I took the queen of Versailles to the local pizza joint. Casual top, casual shoe, fancy in the middle… a casual sandwich, if you will. Or just an outfit, for those who will not with the fashion sandwich analogy.
It's been like 20 years and I still write like no one reads this blog. Are you tired of my stream of consciousness yet? 😉
My skirt is on sale, as I mentioned! Never not on sale, J.Crew; love you and your deals forever. I am in the medium and it's true to size. Slightly more fitted at the waist but that's on my body shape where waist items are usually a bit snug.
My sweatshirt was a birthday gift from B. The kid knows me well. I truly didn't even hint at this one! You can find it here. Here is an alternative style under $30 here!