Today I am partnering with Walmart to bring you one dress, two ways for everyday or the holidays! You can shop Walmart's in-house line Scoop for your favorite holiday looks, all at great prices!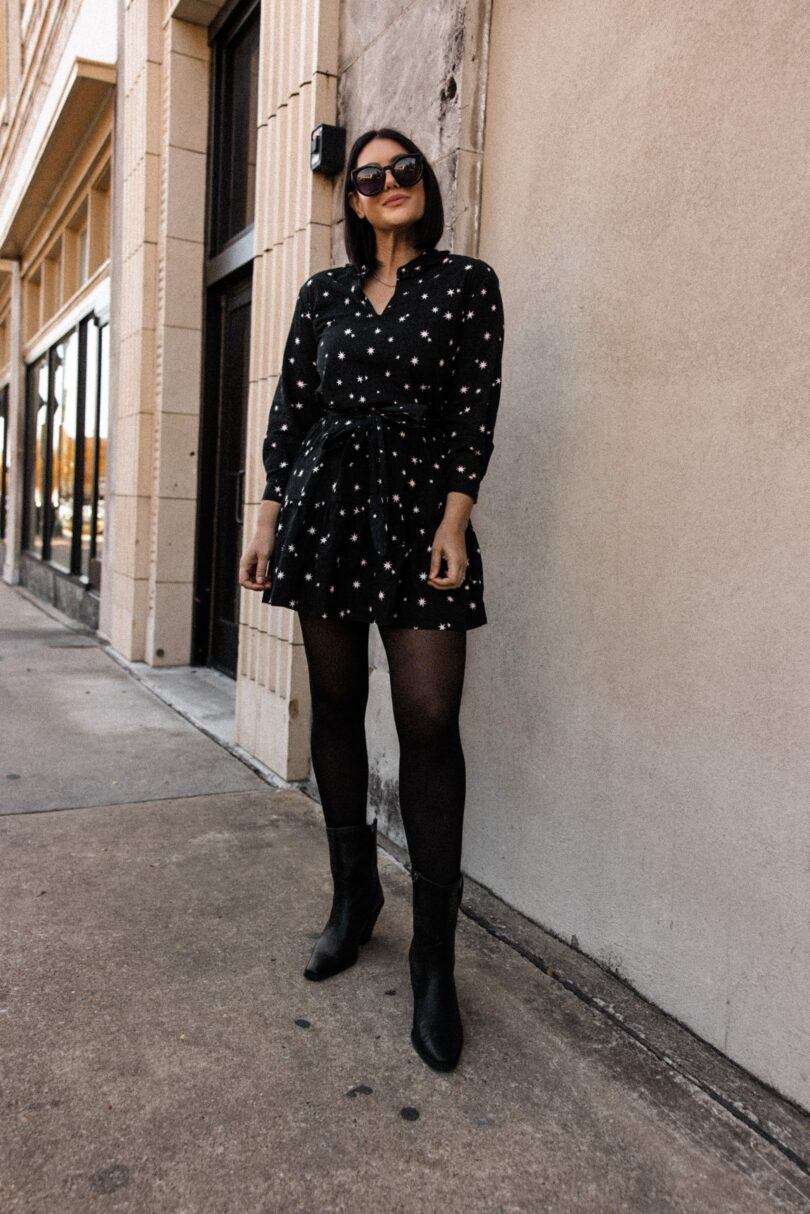 You guys know I love a mini dress and if I'm being honest this dress is actually not too mini. I used the belt to ruche it up a little bit more, flouncing it at the waist and giving it a bit more of a 'mini' length. So if you prefer a short but not *too* short dress, this one is a great option! This dress has this precious star print which is reminiscent of holiday but easy to wear everyday as well. Everyday or holiday? You decide!
Speaking of deciding, which look do you like best? Below I've done a quick add on of a sweater to change the look of the outfit, both items are from Walmart! In fact, my entire outfit is from Walmart! (These boots are some of my faves this fall!)
A Dress for the Holidays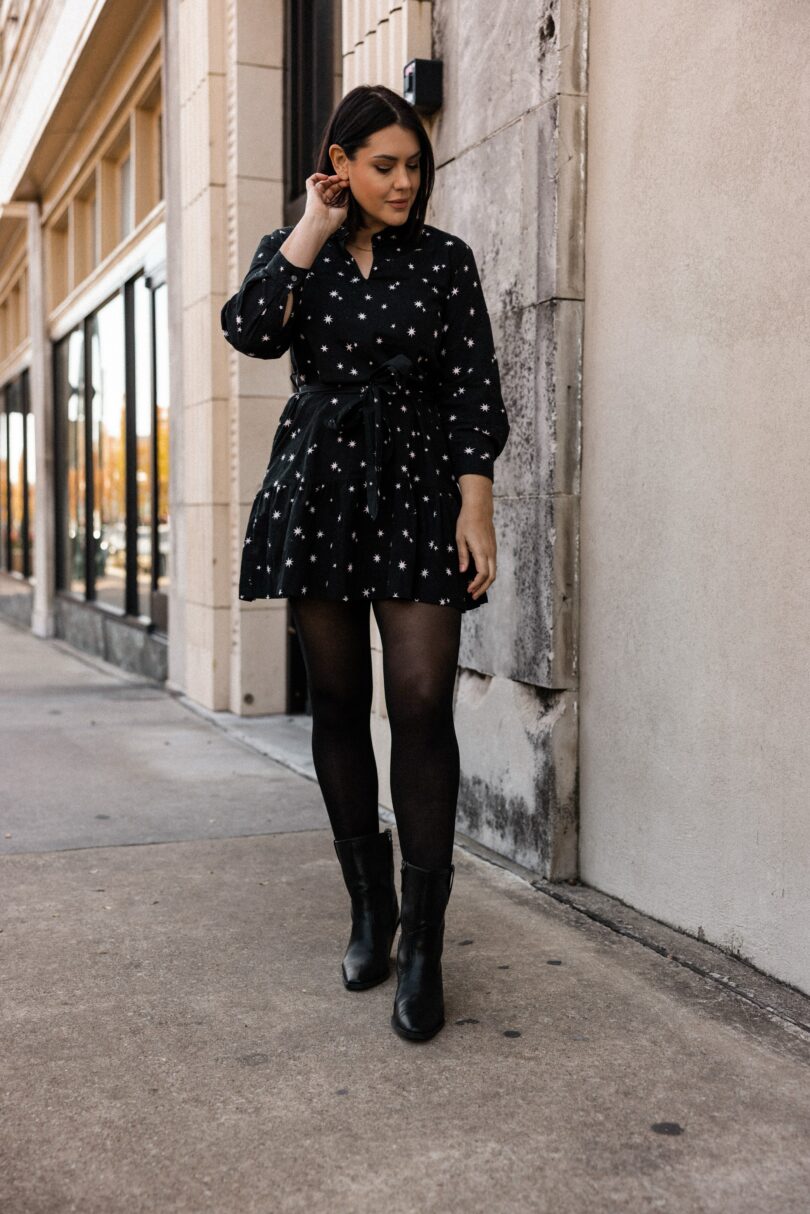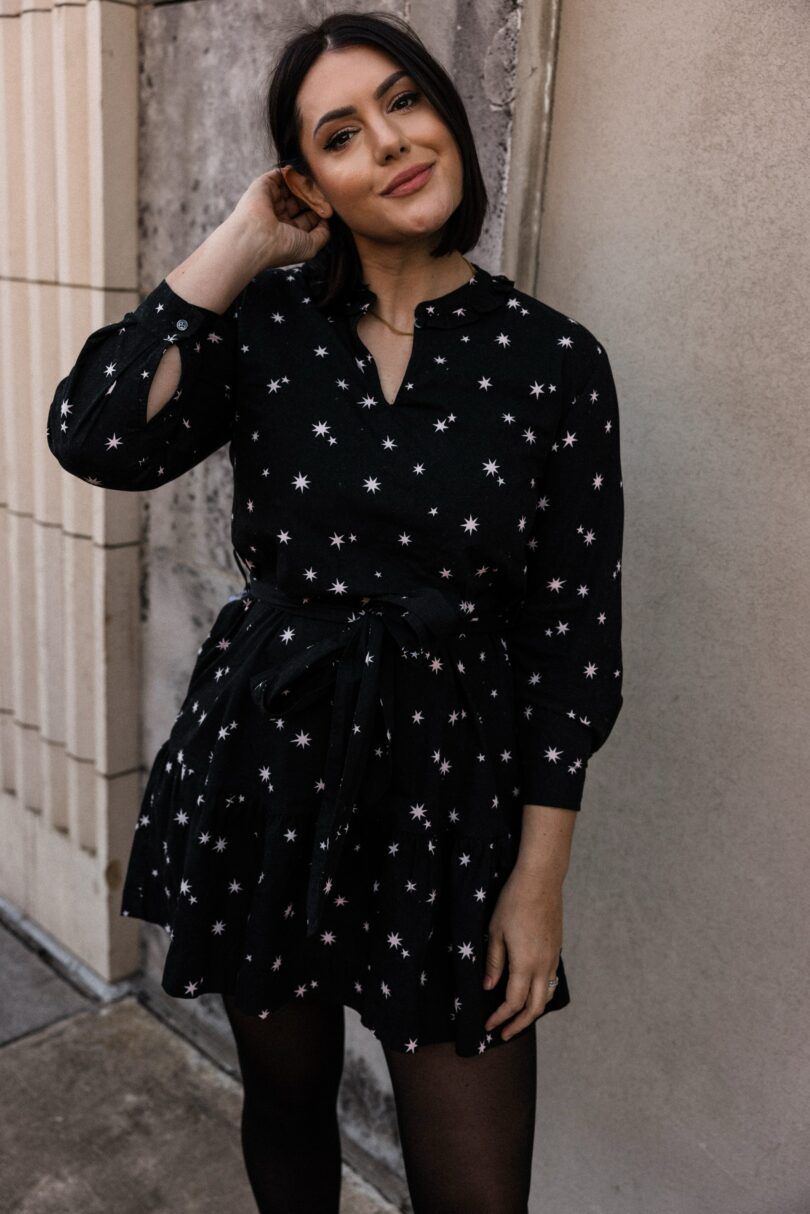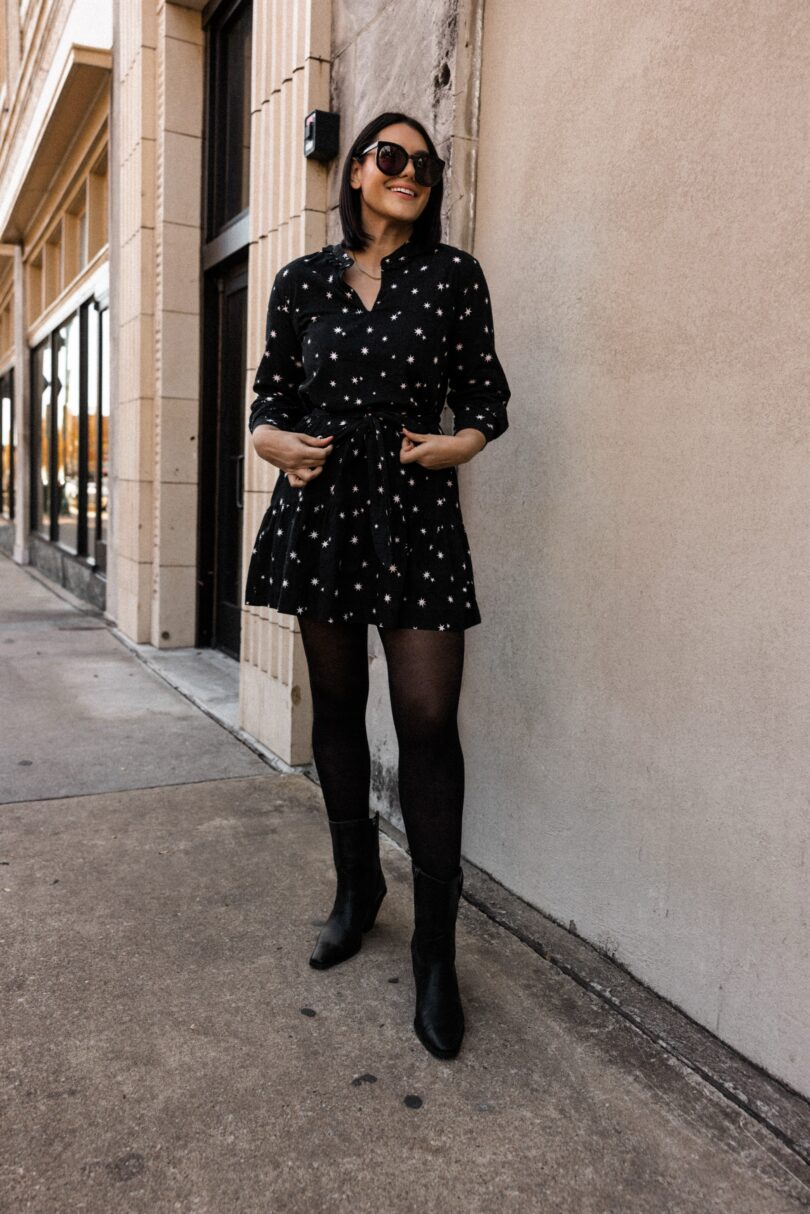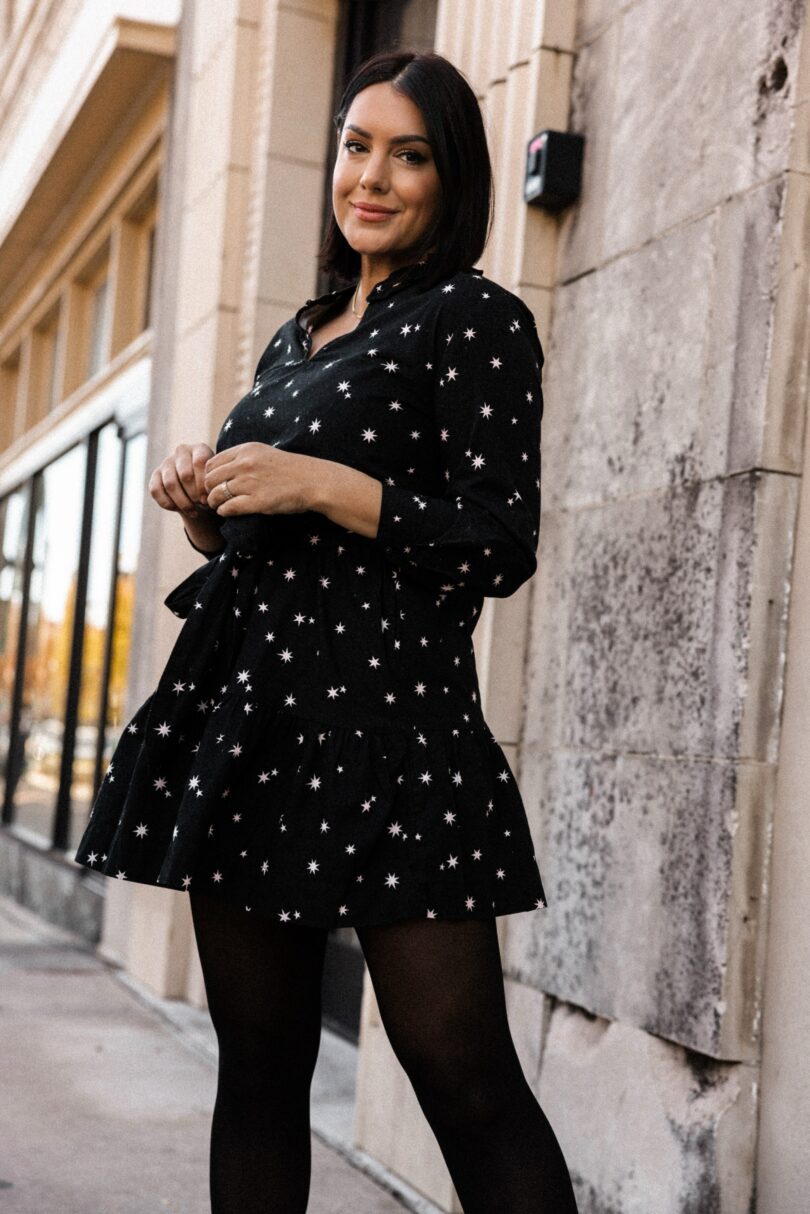 Layered Look for Everyday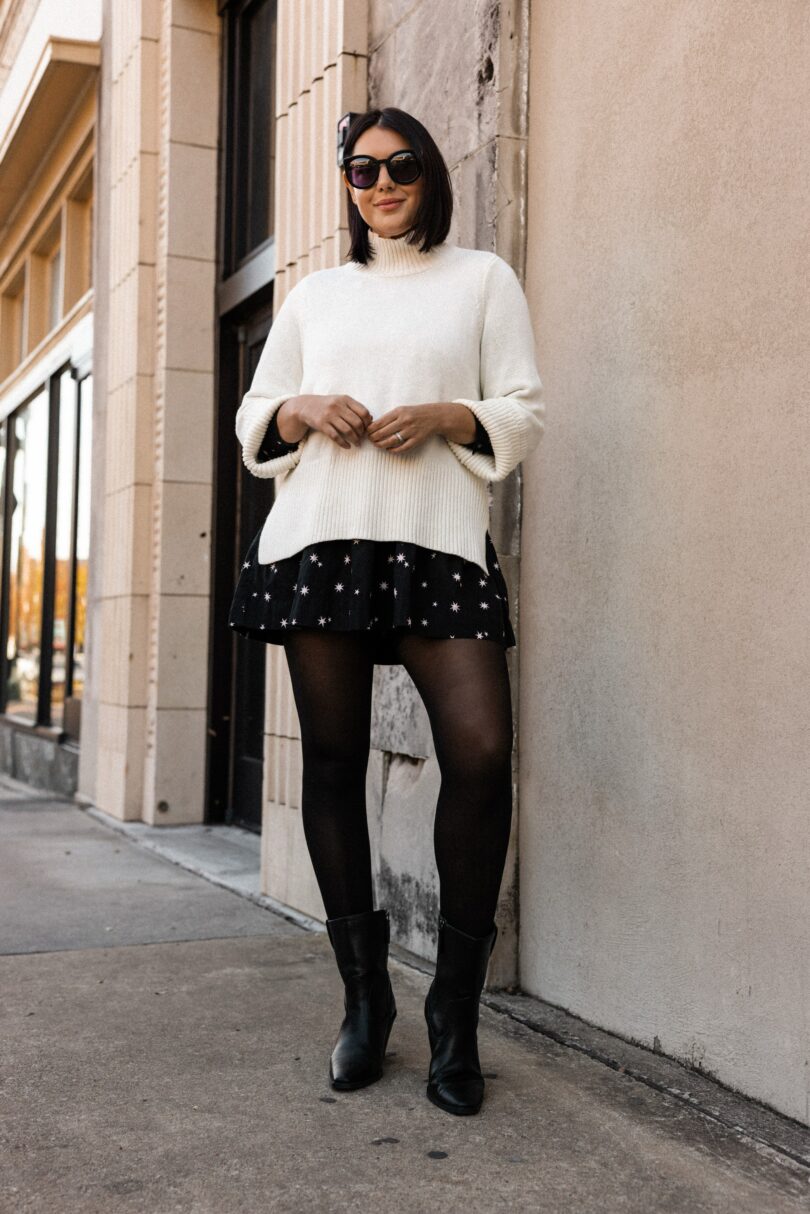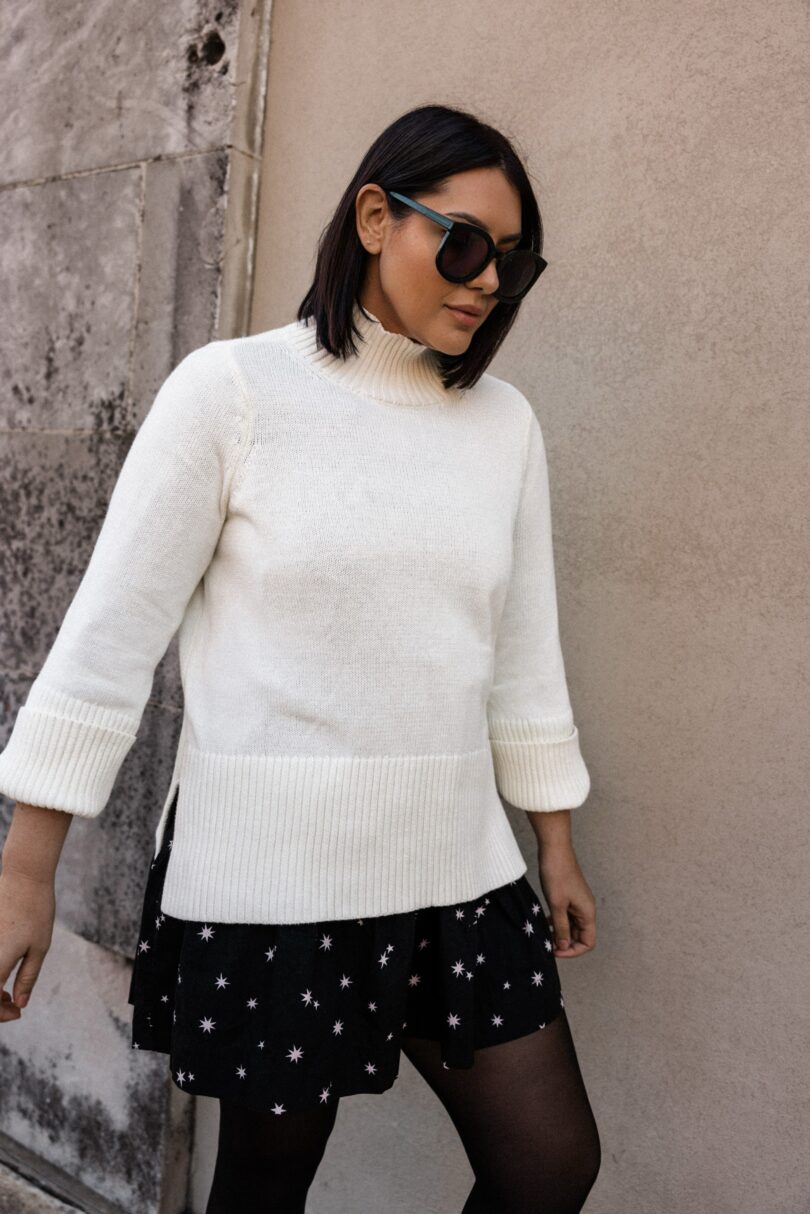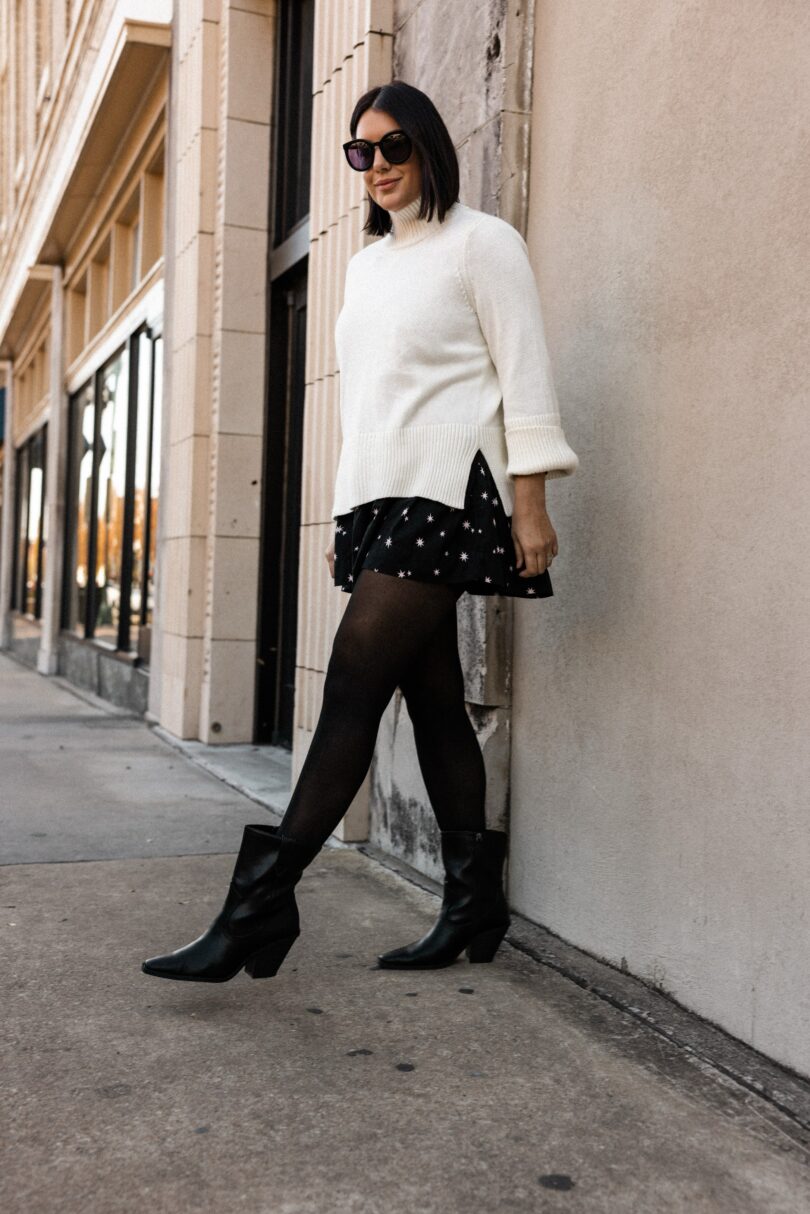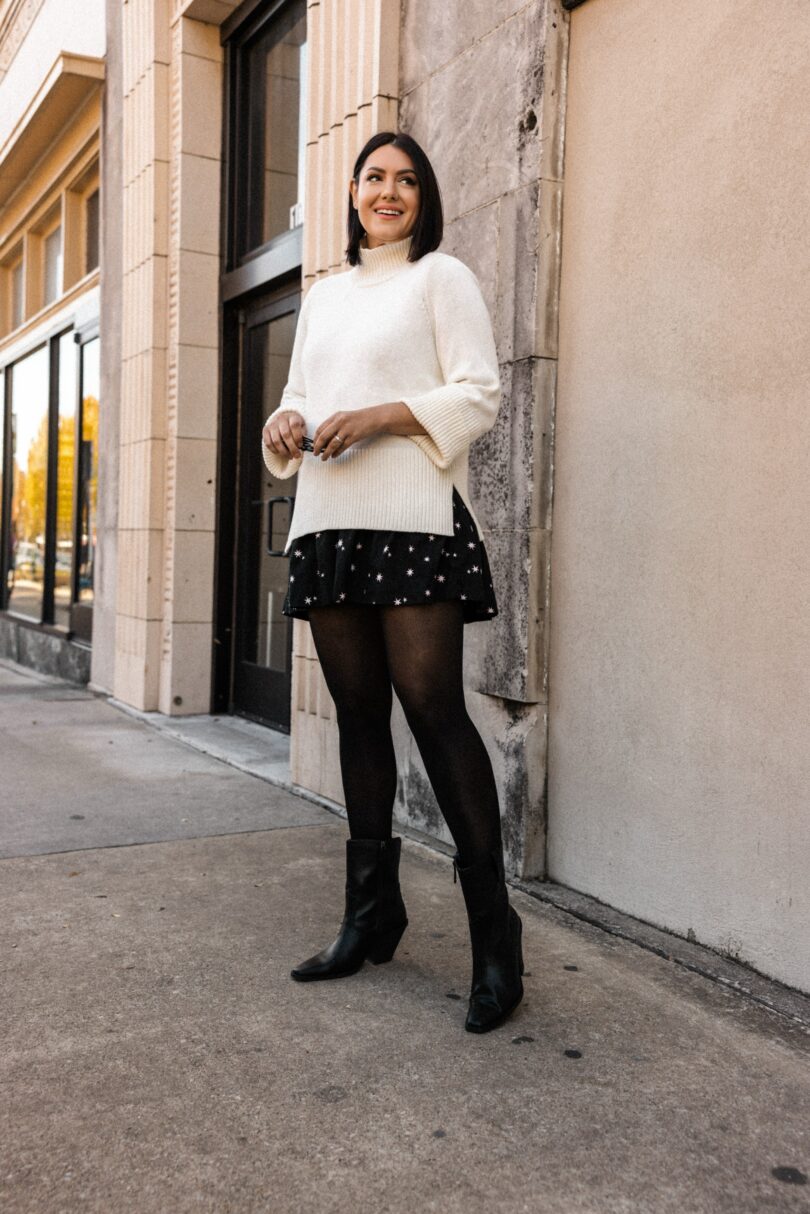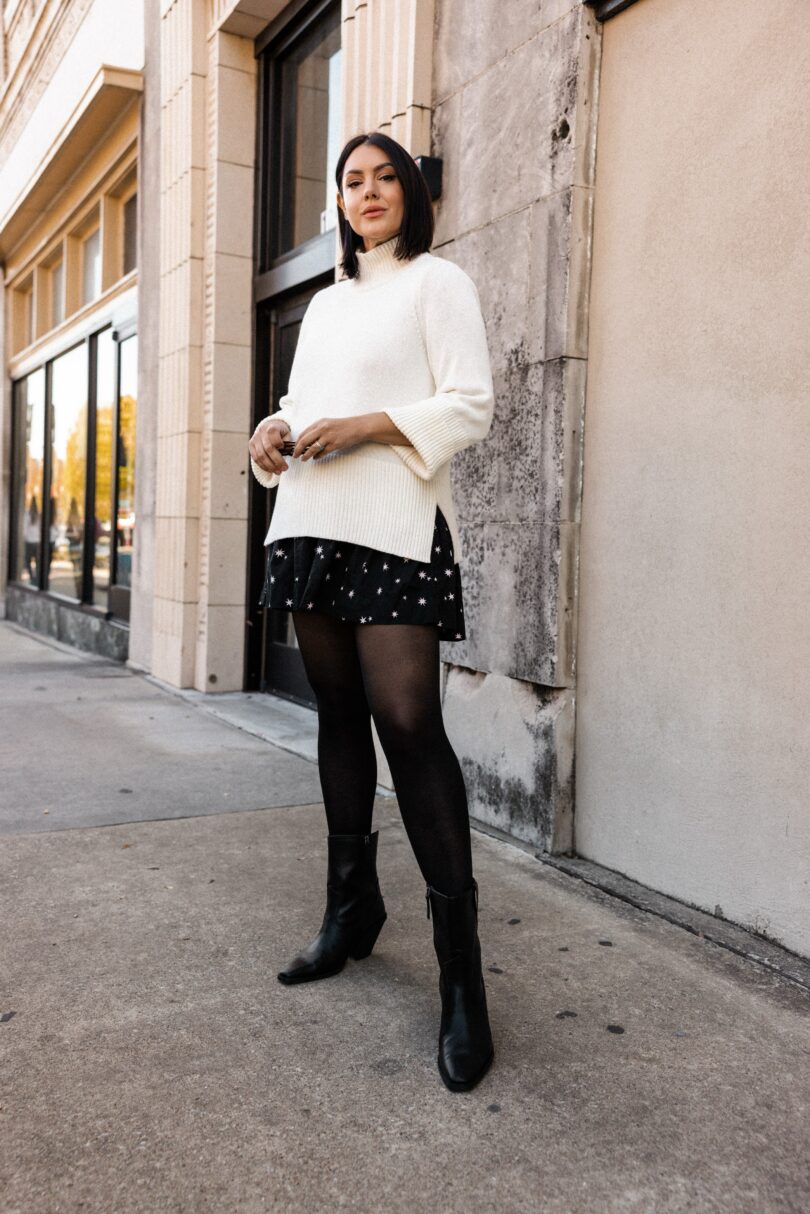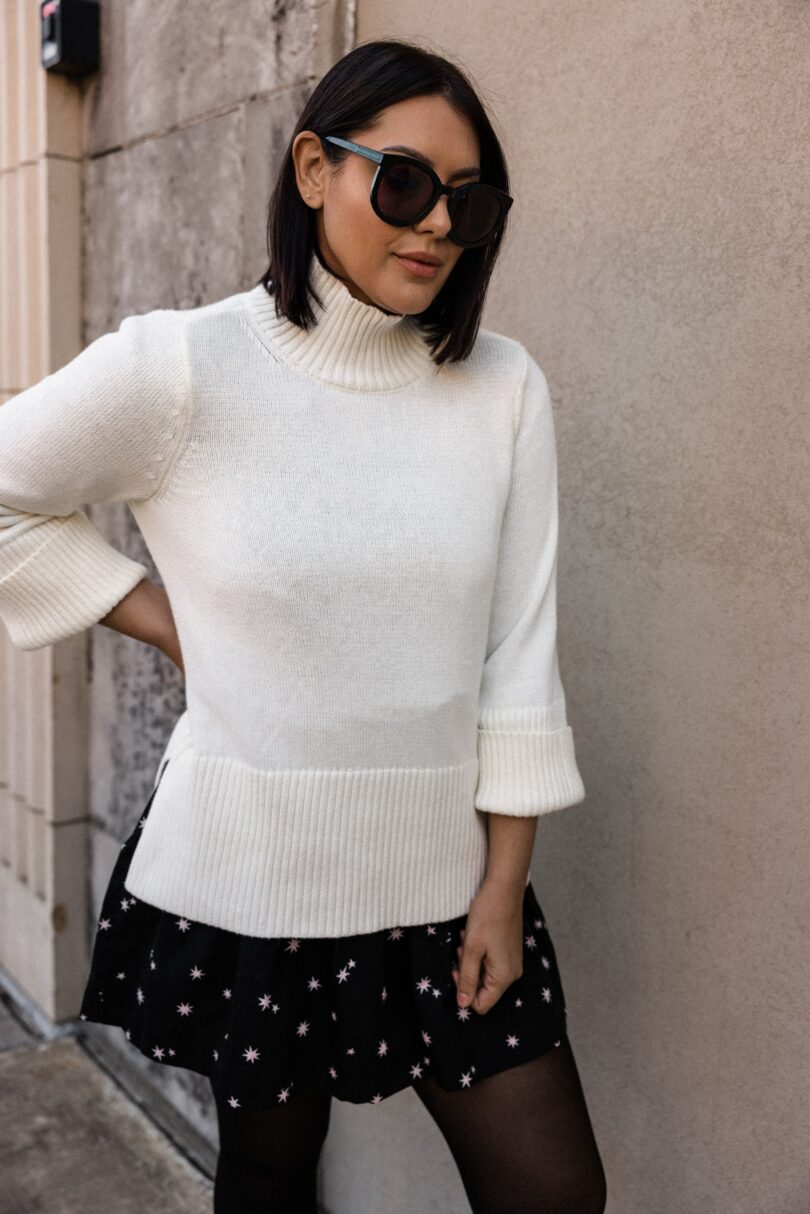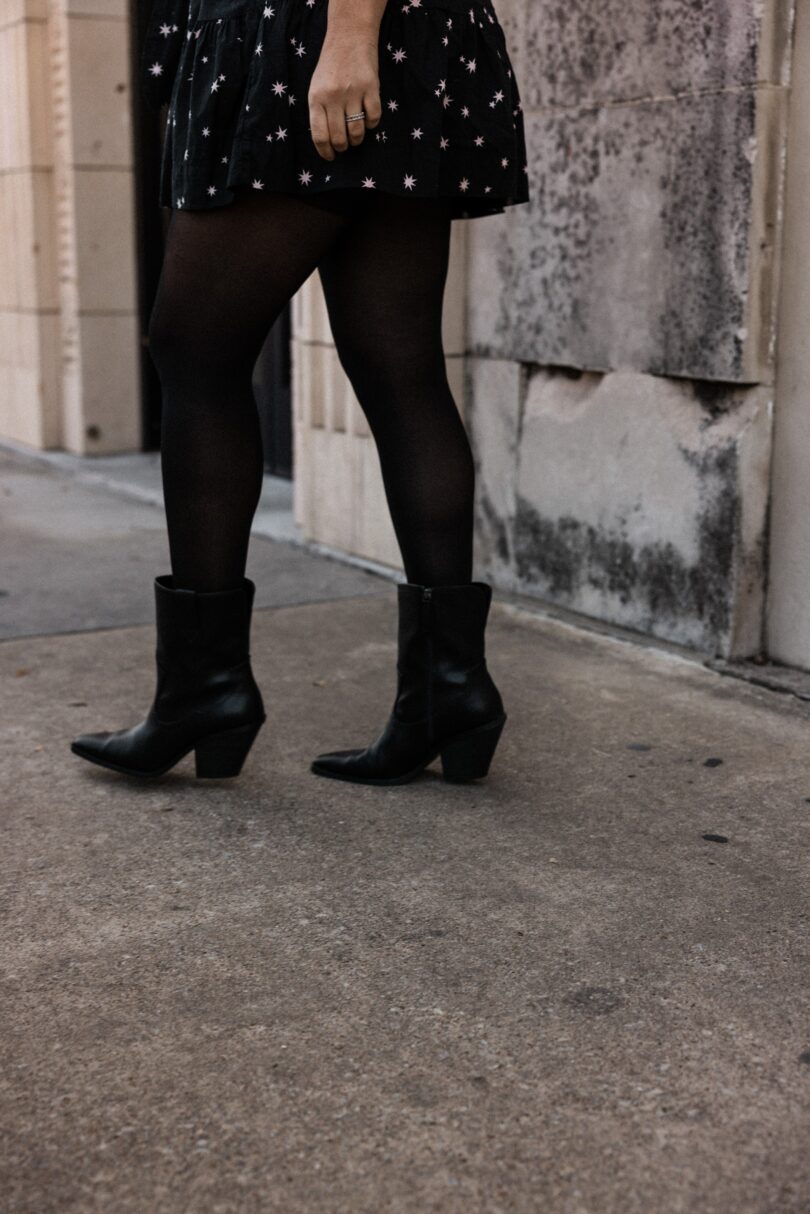 This sweater is so cozy, so soft and a great under $50 piece! If you are looking for an easy piece to give or keep, this sweater would make a great gift! Who doesn't love a nice cozy sweater? I am in the medium, fit is TTS. Find it here!
If you aren't looking through Walmart's fashion brands, you are seriously missing great pieces at really good prices. Nice fabrics and perfect fits, as well. I find most Walmart pieces run true to size, if not a tiny bit generous. My favorite brands are Scoop + Free Assembly, but for the holidays I've been drawn to all the colors and textures from Scoop, and for 'everyday' I've been loving Free Assembly's prints and essentials. See my favorites below!
Scoop

Free Assembly