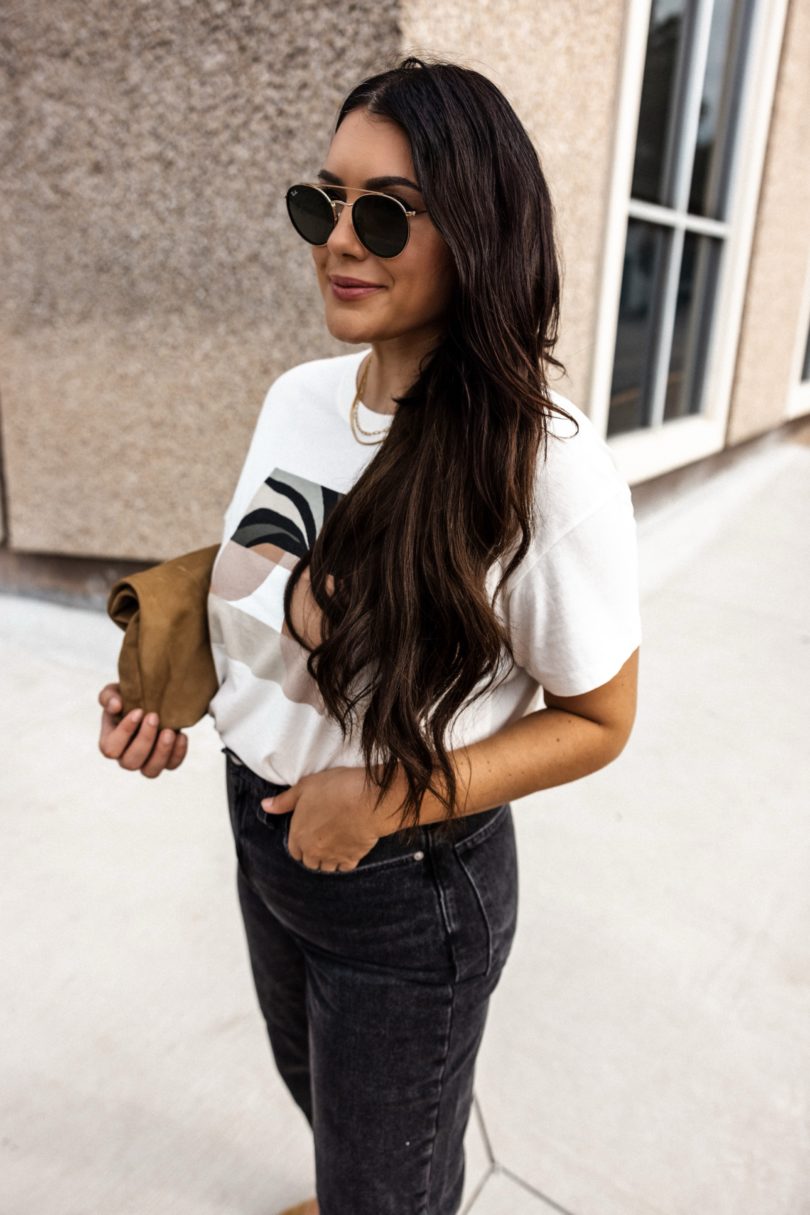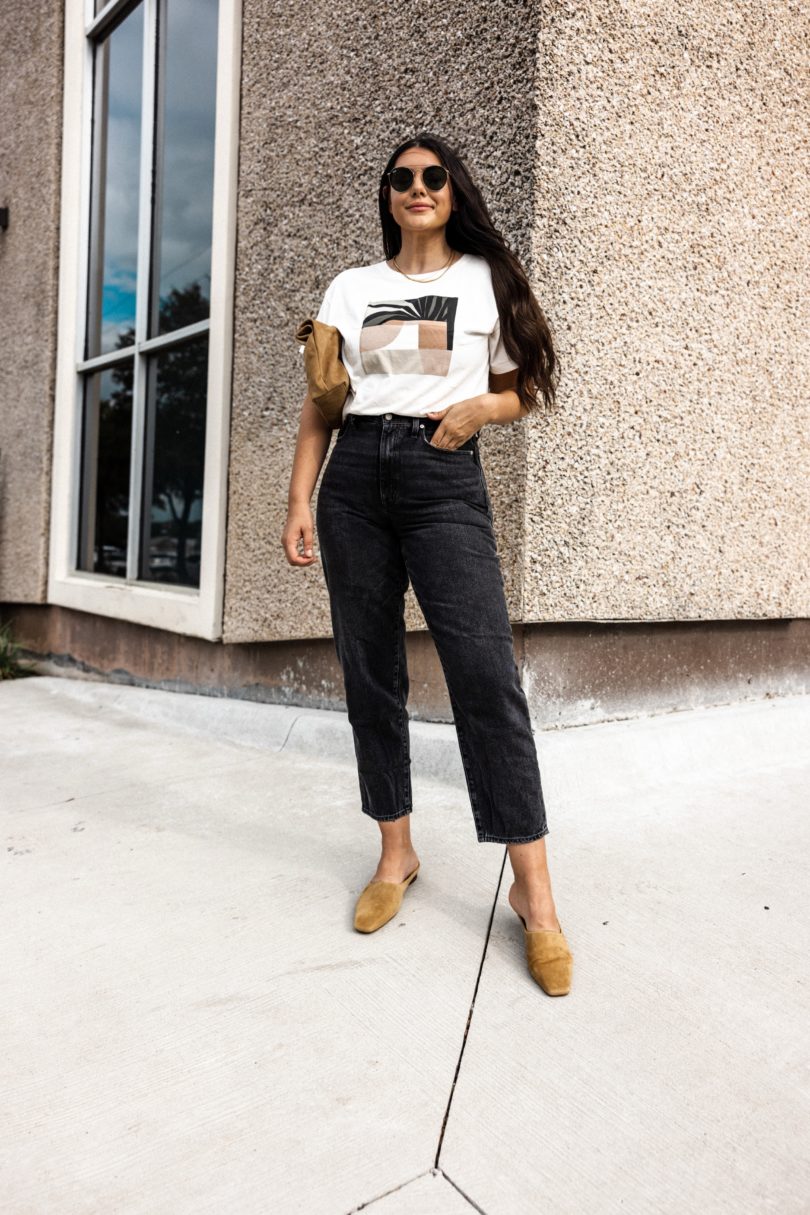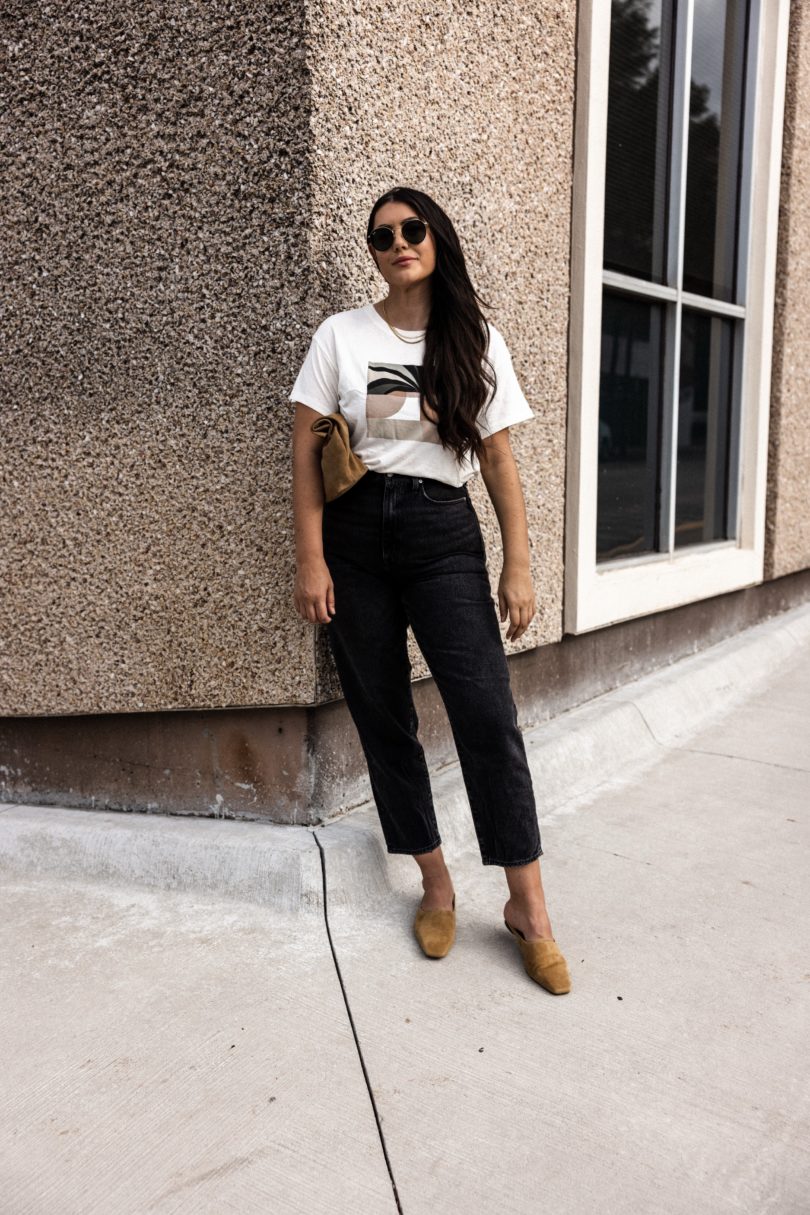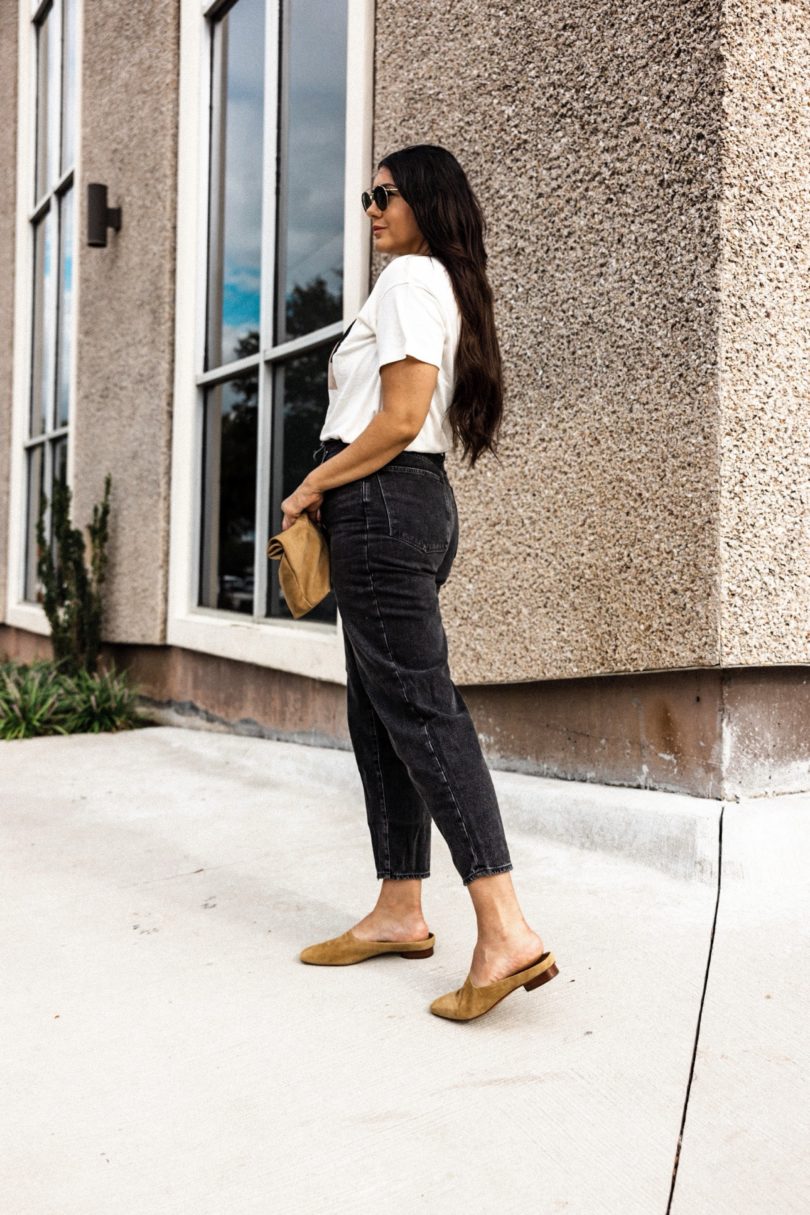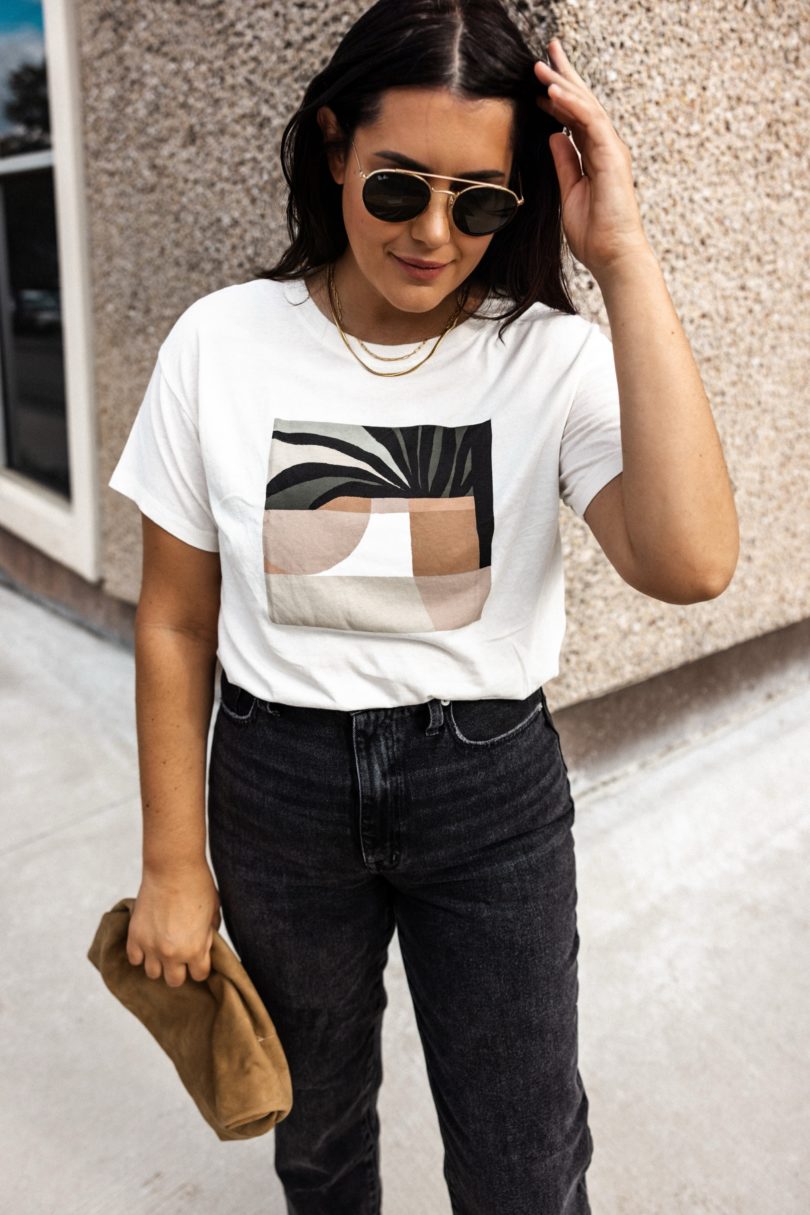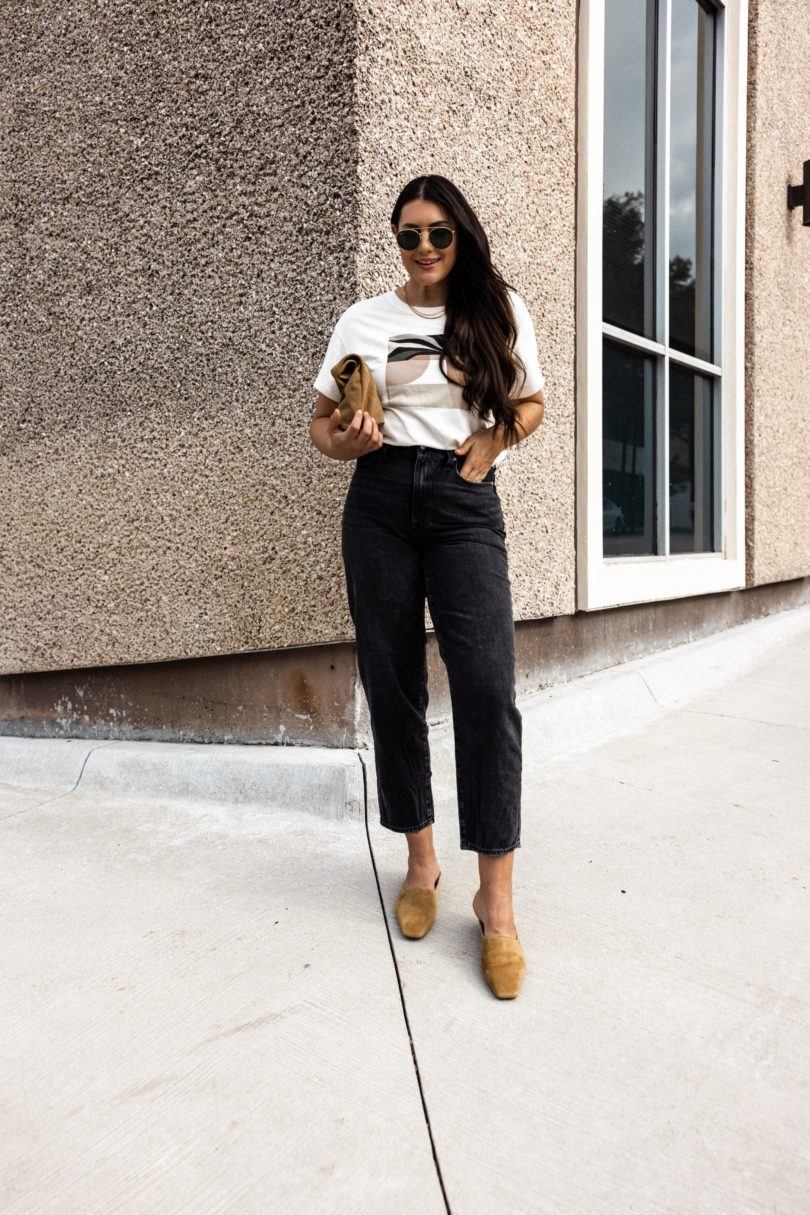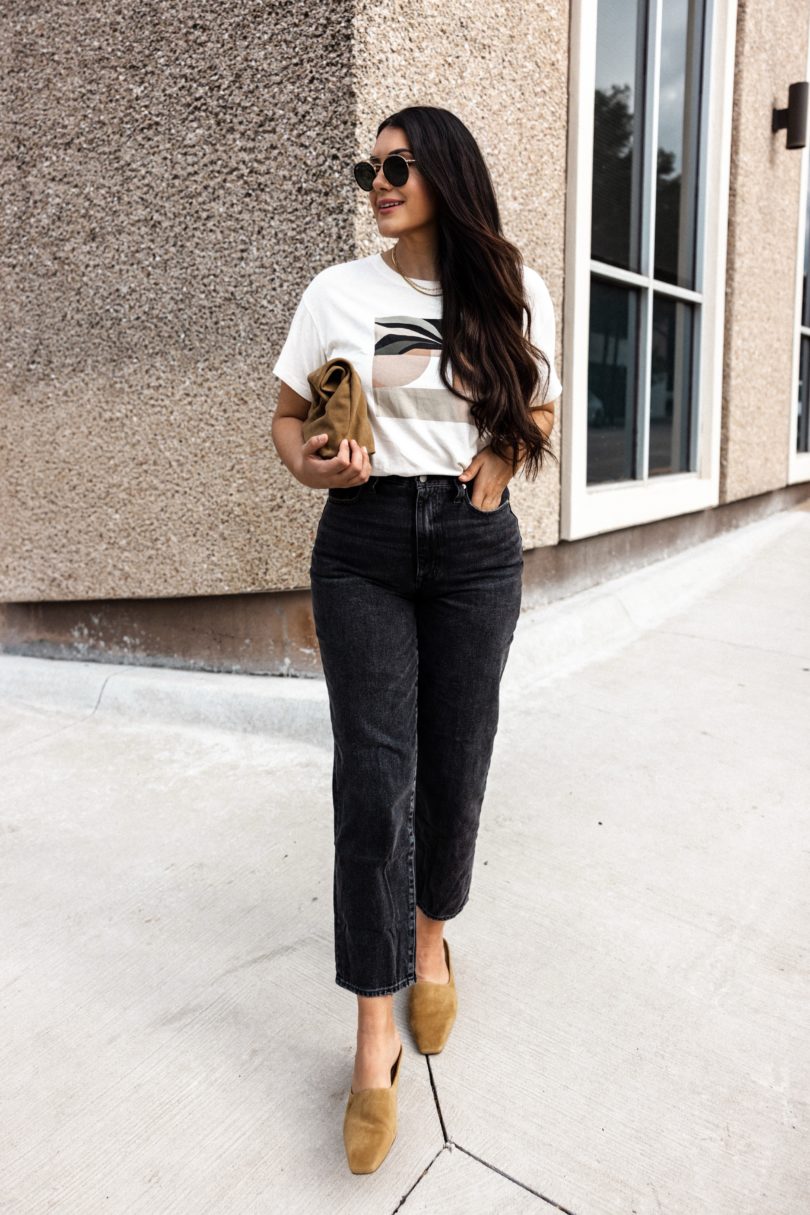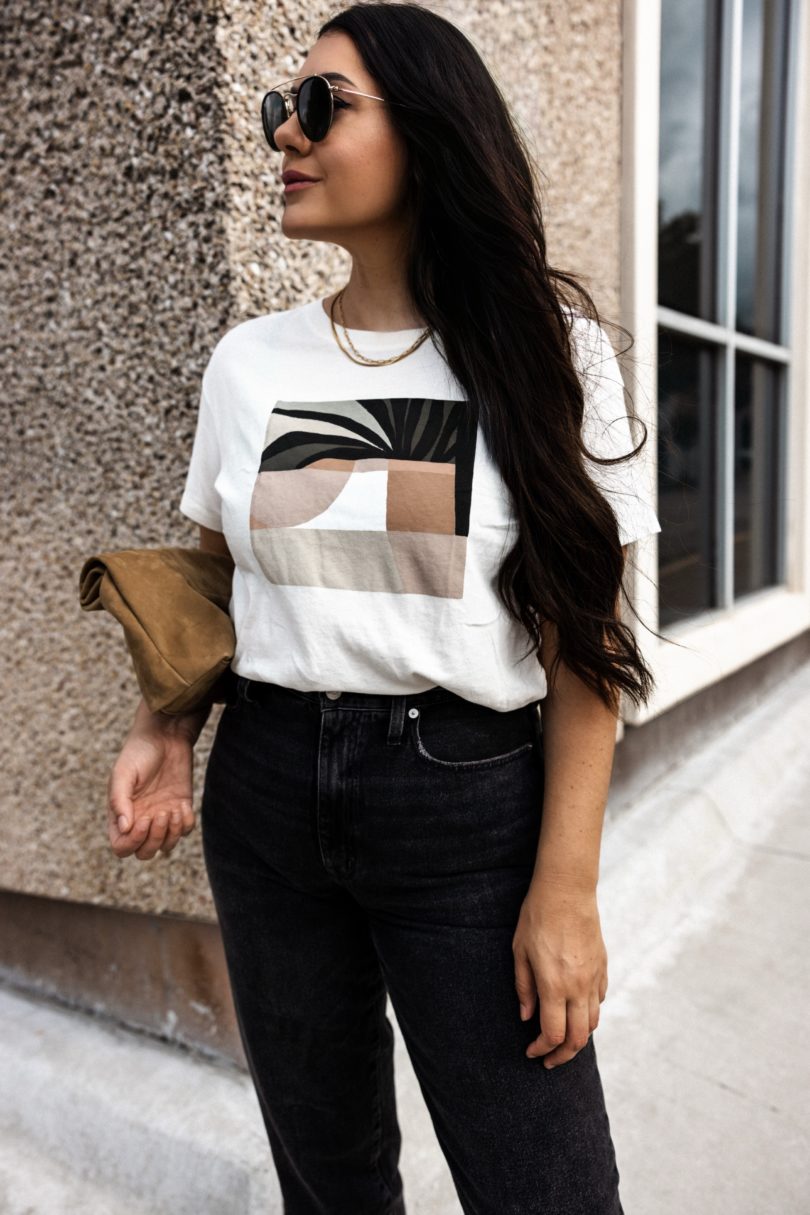 I love a graphic tee. I could go through the decade plus of blog posts and link every time I wore a graphic tee to back this theory but that would take time and effort and while I may have time it's the effort I can't afford. It's Friday for God's sake.
So all that to say I am a sucker for a graphic tee and this one from Madewell called my name. It looks like a painting and for that I was sold. I might mess around and put it in my fall capsule, we'll see. I am in the medium of this perfectly oversized but not too baggy tee. Fits this medium gal perfectly. Find it here!
Ya'll these jeans are *chef's kiss* amazing. They taper in at my waist with a straight but slightly baggy leg. YES, MADEWELL. Golf claps for you! To whoever designed these: you are doing the Lord's work. I highly recommend these if you've been wanting to branch out into a more vintage looking fit but let's be honest — you're afraid.I get it, denim shopping is hard because no one pair can fit perfectly for all of our different bodies. But for me, with a rounded waist and hips but smaller thighs, these are a great pair for my body shape. For sizing, I went up a size. I've learned my lesson with non-stretch jeans. I am a 30 and that is that. So if you know your Levi's size then that will be your non-stretch Madewell size.*
Cheers to no-effort Fridays and no-shower Saturdays. Us garbage people, we love a weekend.
*Especially if you are Kendi or identically shaped like her.