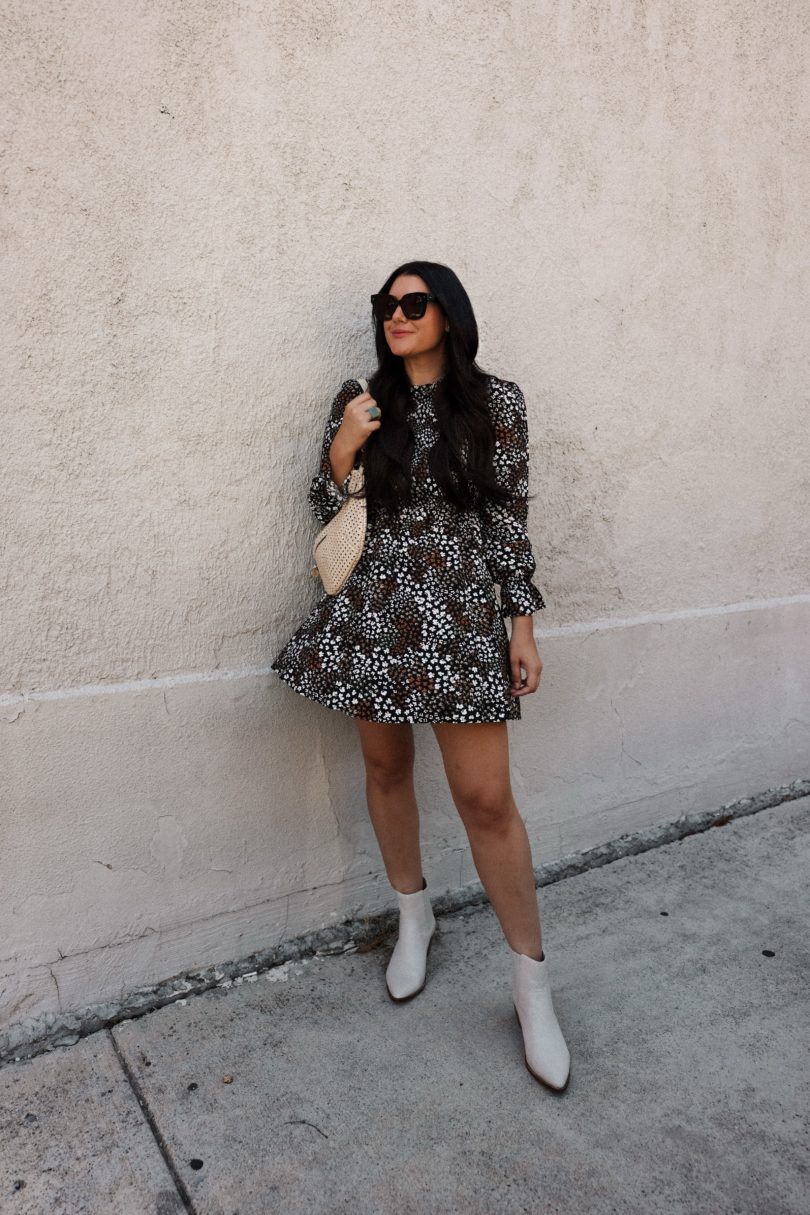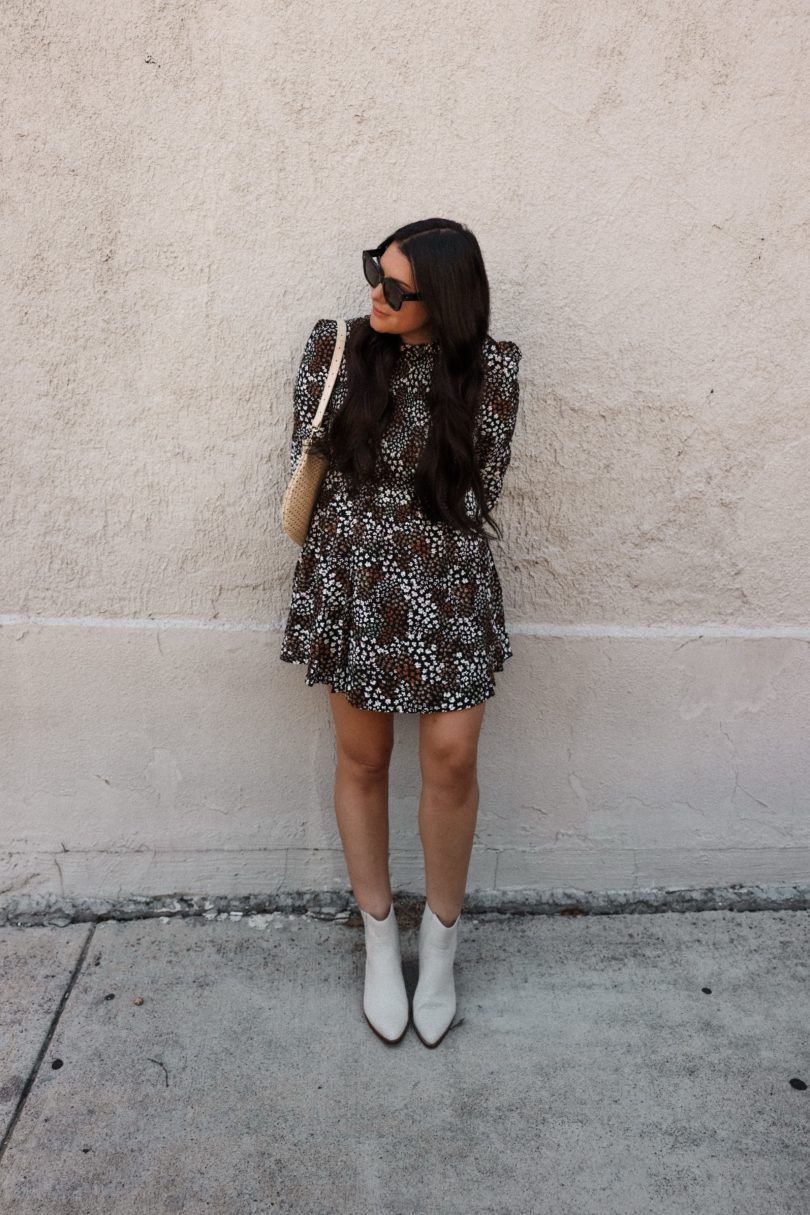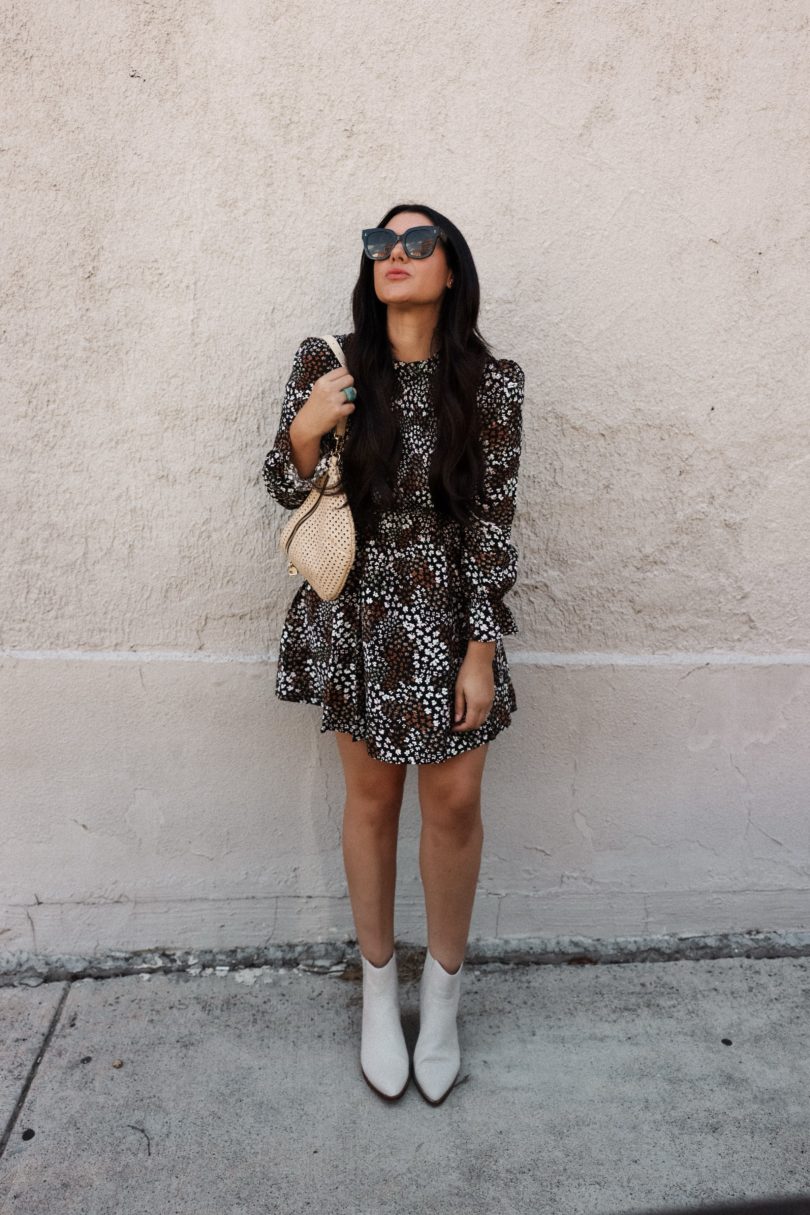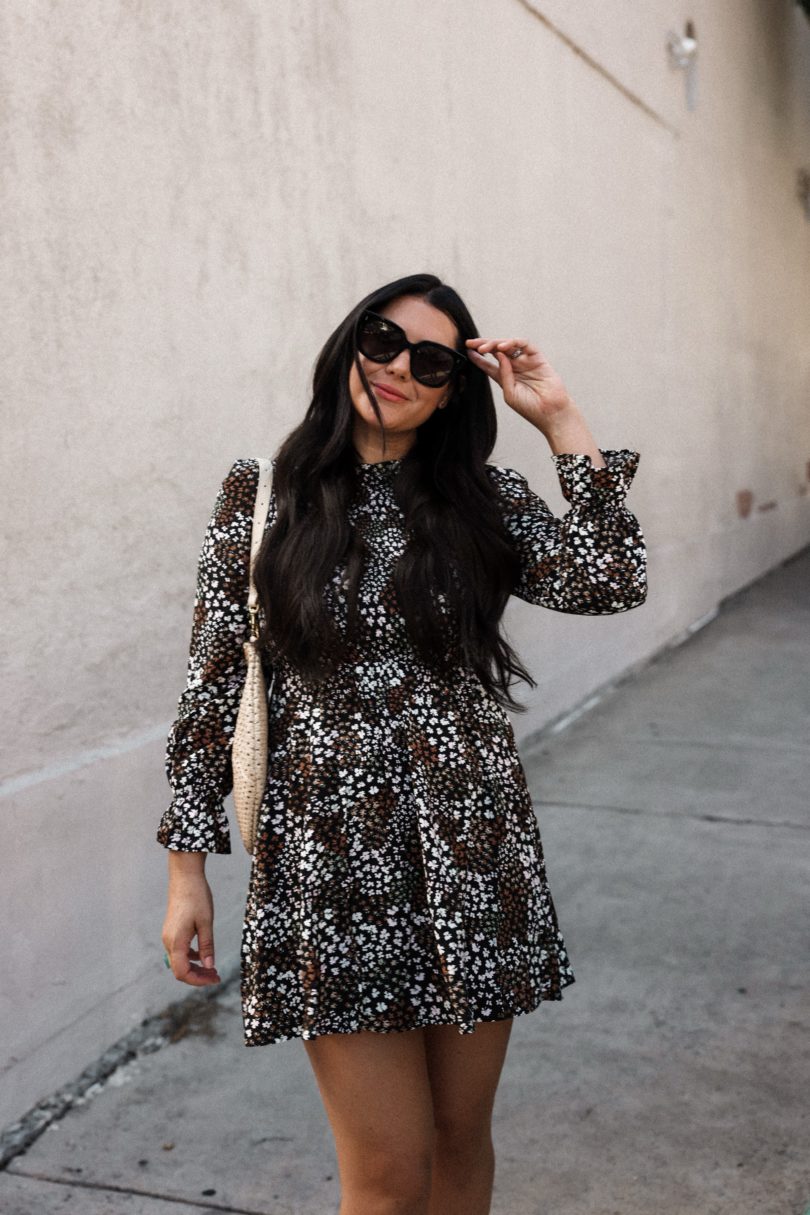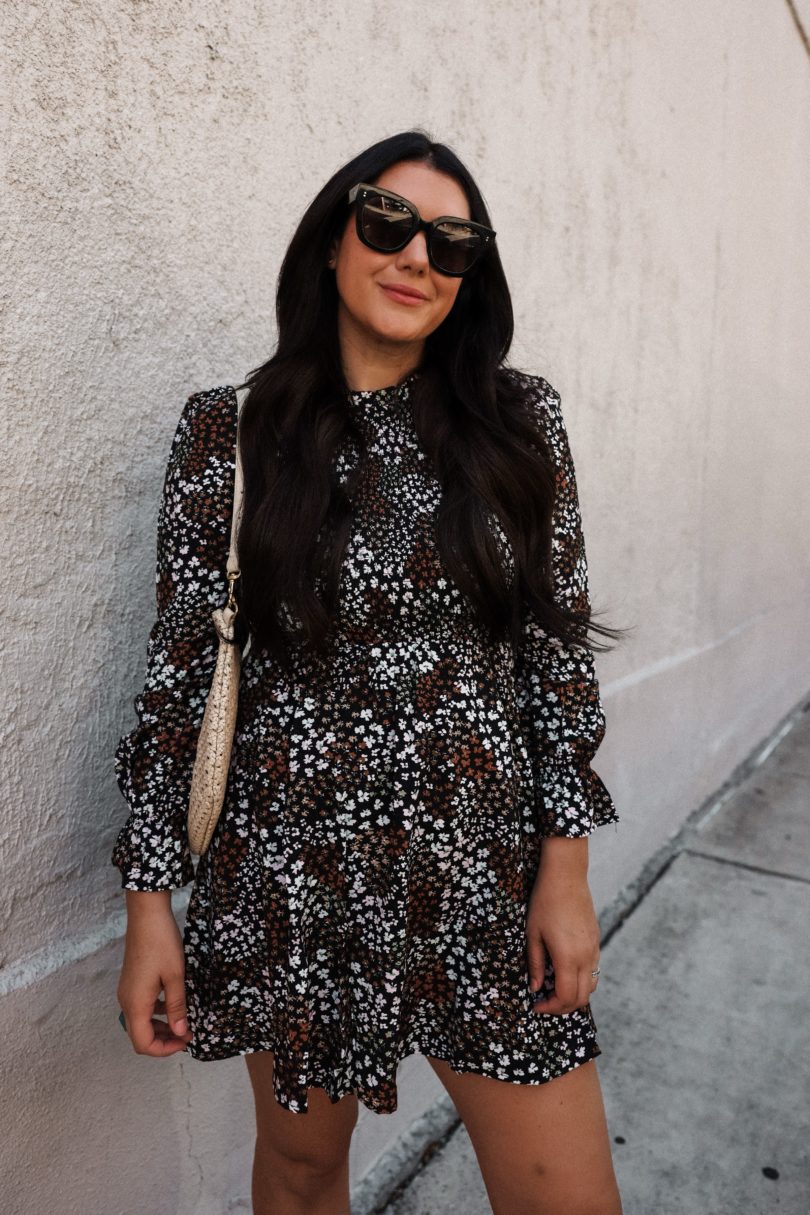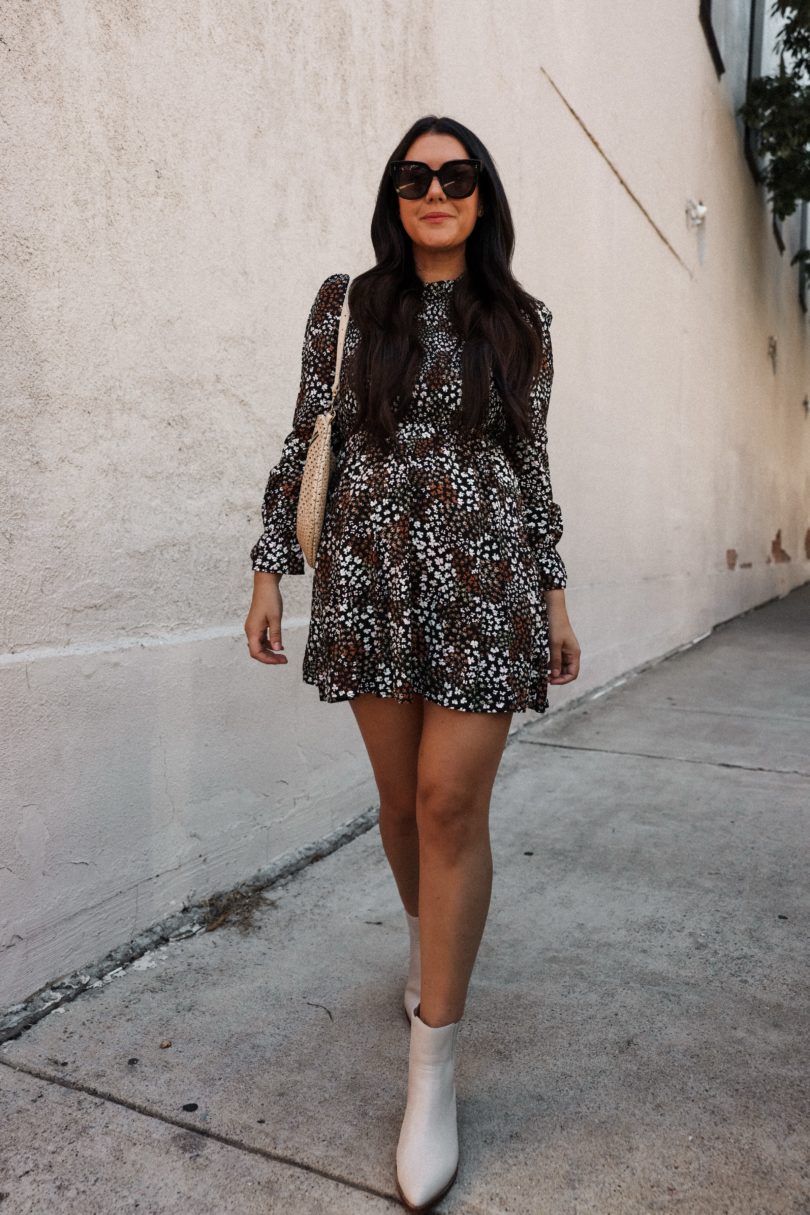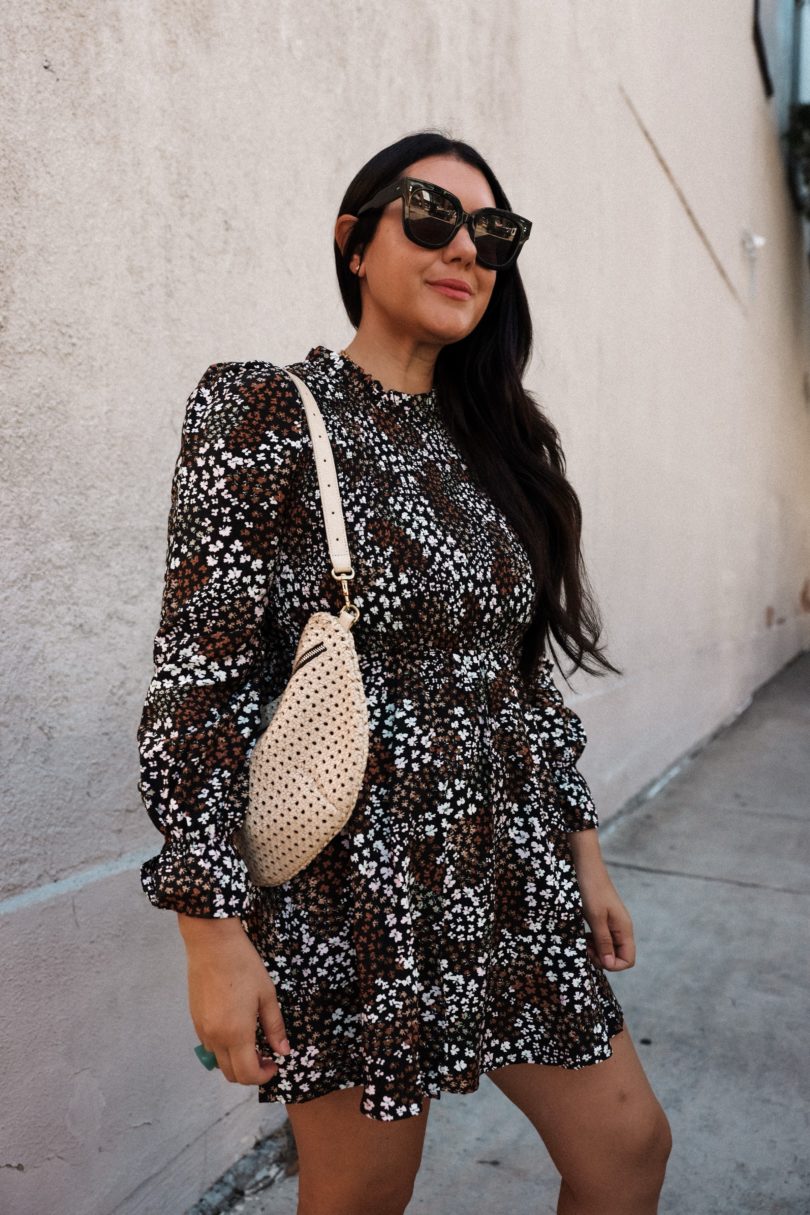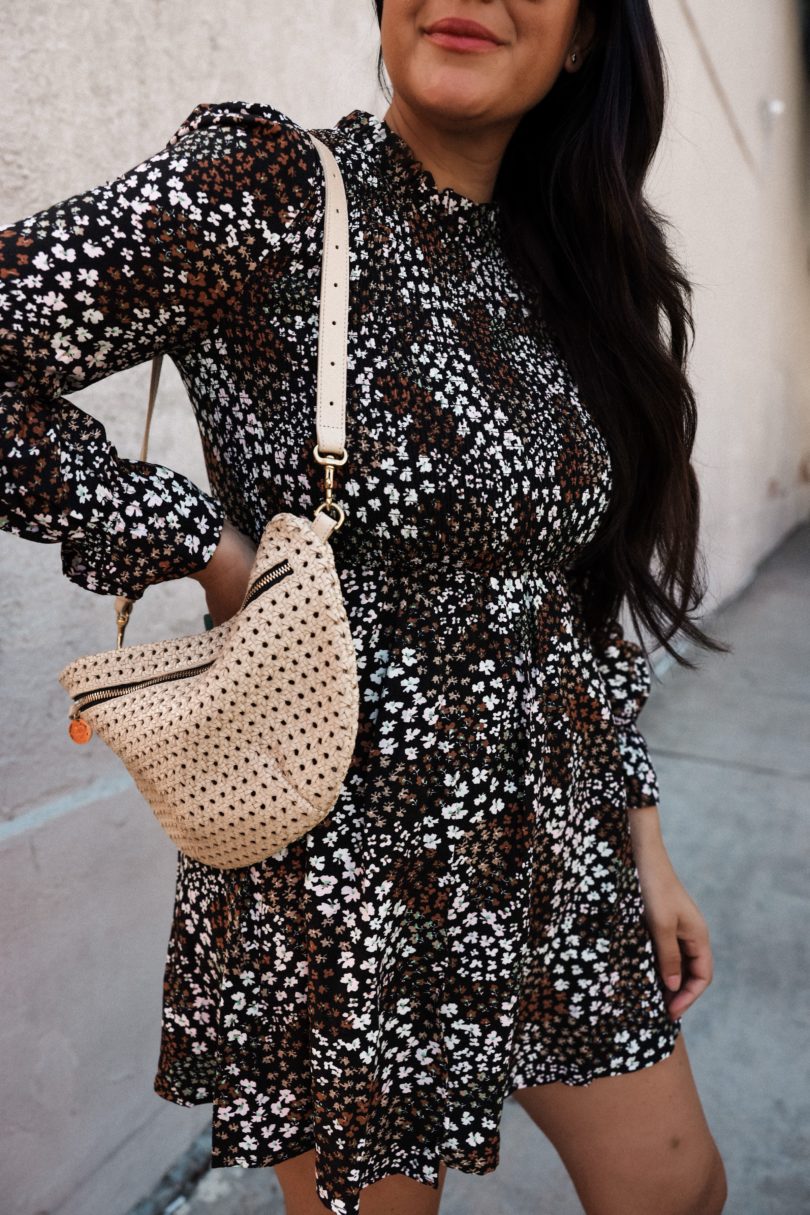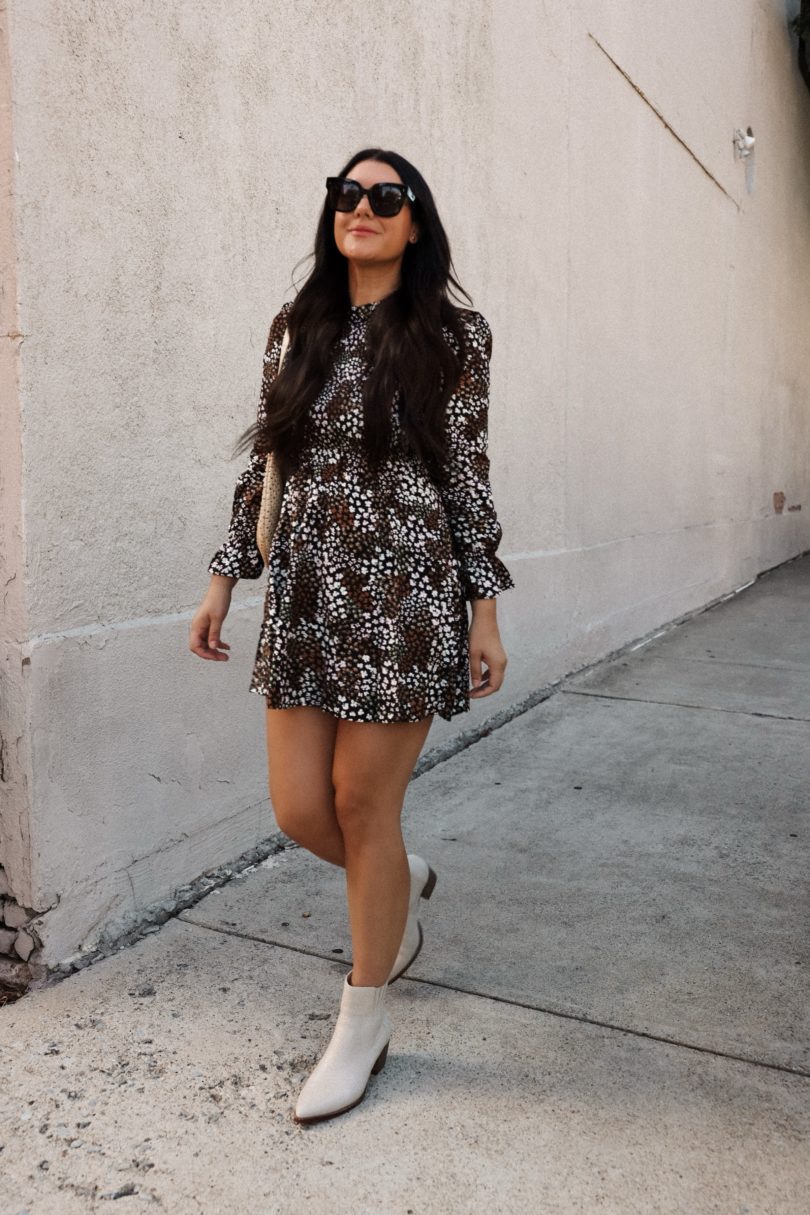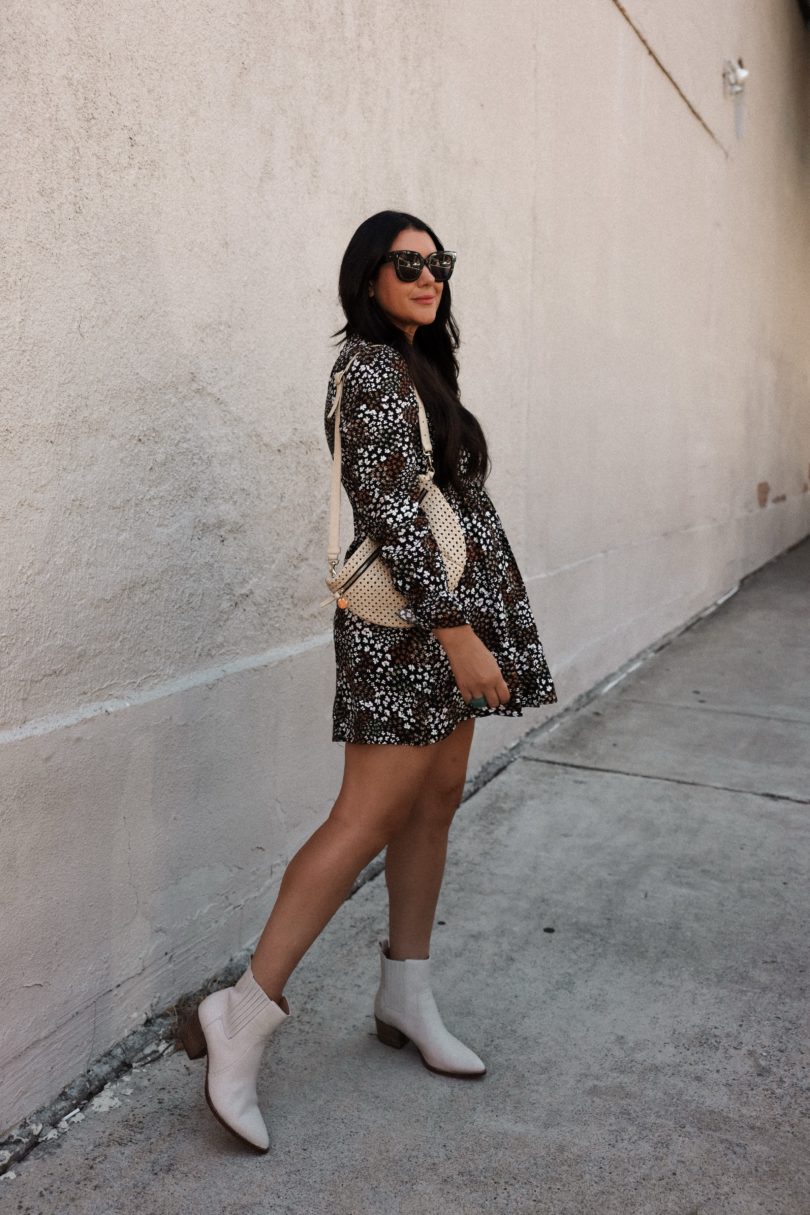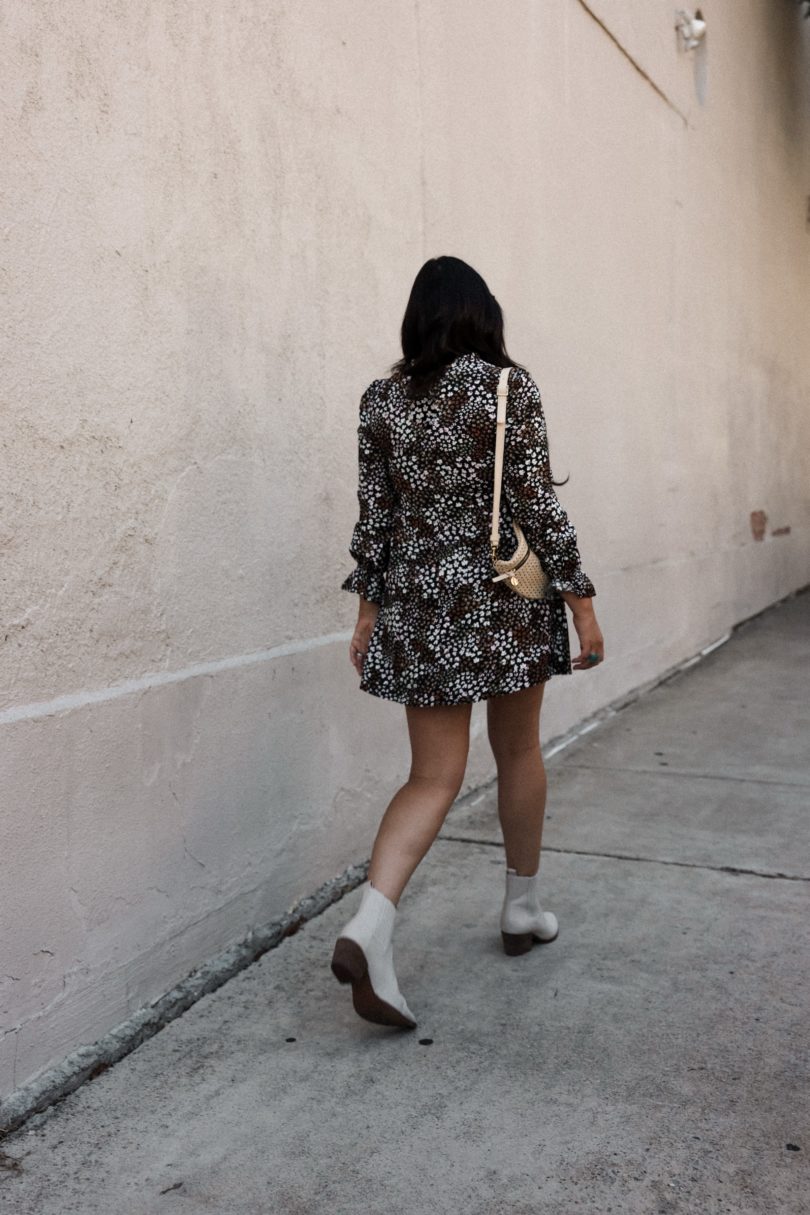 Goodbye, August. See you next year. I'm not sad to see her go to be honest. I love summer but I'm ready for fall, the holidays and let's be honest — sweaters, long sleeves, boots. I will always track the season by my closet. It's just who I am. I am cheating a little bit with this long sleeve dress and ankle booties here. Not quite fall, but definitely not summer. I'll take it.
Dark florals are my go-to for fall, or fall-adjacent right now. I know, I know — it's not fall yet, Kendi. But tell that to my heart and my big brown watery eyes. In every season, florals make an appearance in some way and this dress is perfect for fall / winter. Can't you imagine this dress later the season with OTK boots or tights? Same, girl, same. It's an under $100 find from Nordstrom and you can find it here! 
Also I thought it would be funny to show you what is in front of Bryan as we shoot, what I see while I do my best Gigi Hadid: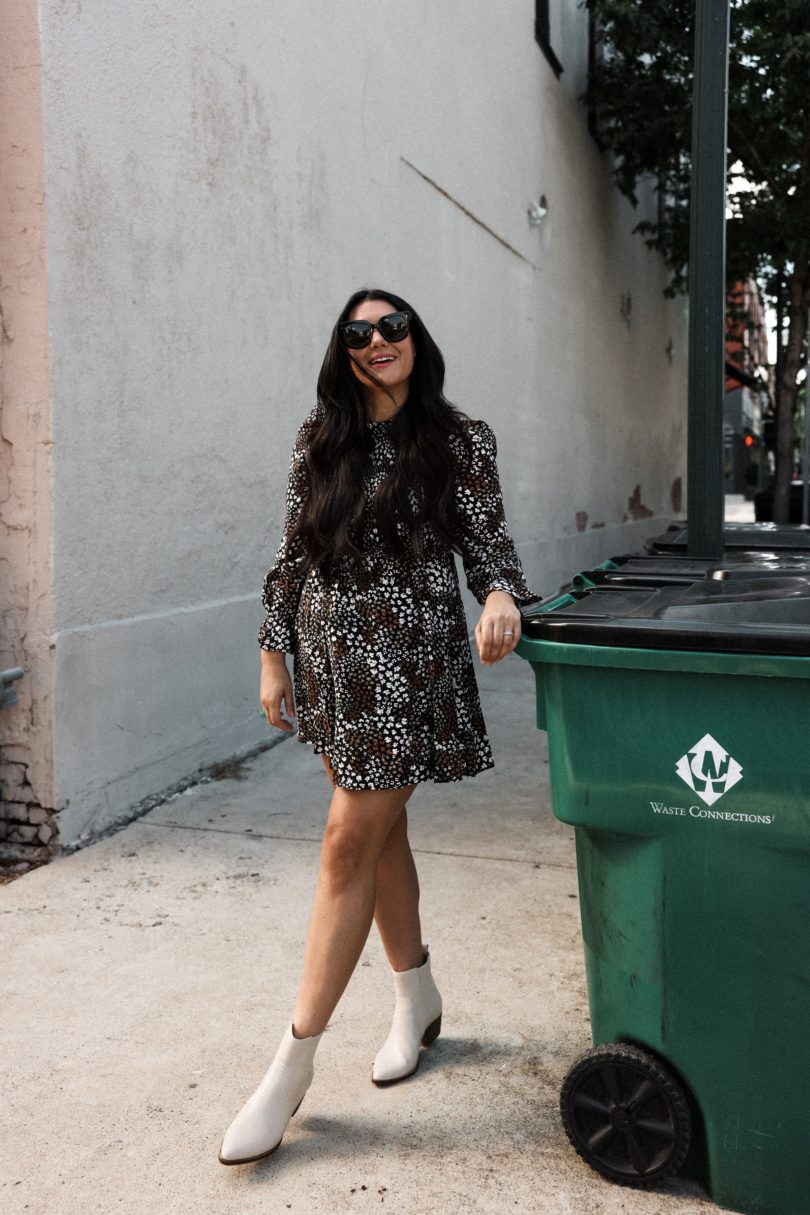 City trash cans. You see a pretty wall, I see trash cans. Funny huh?