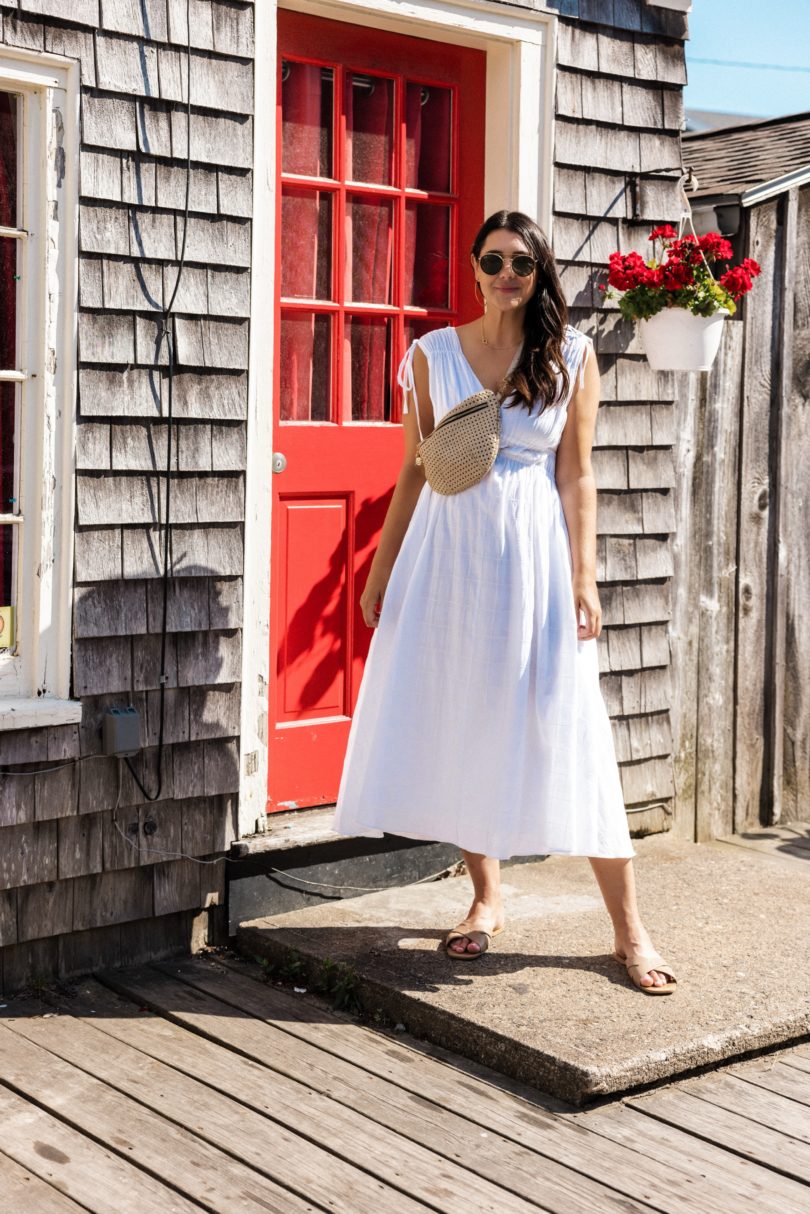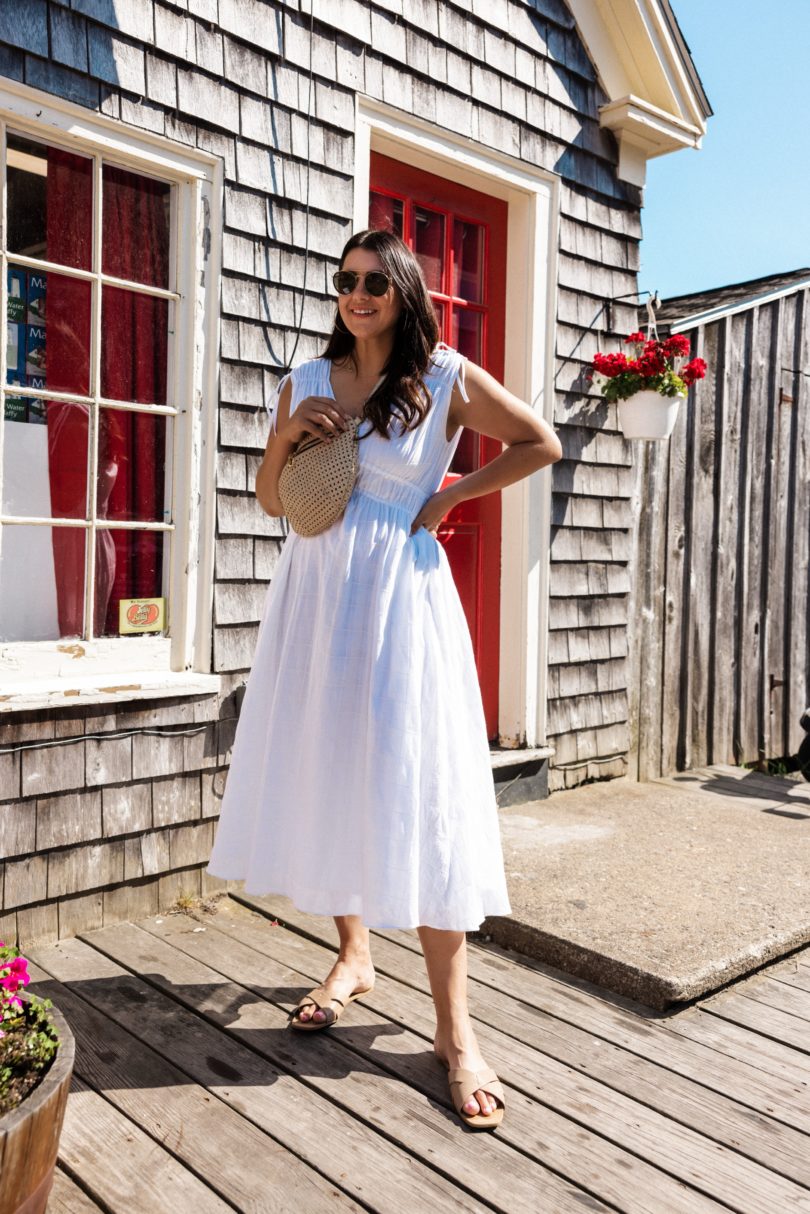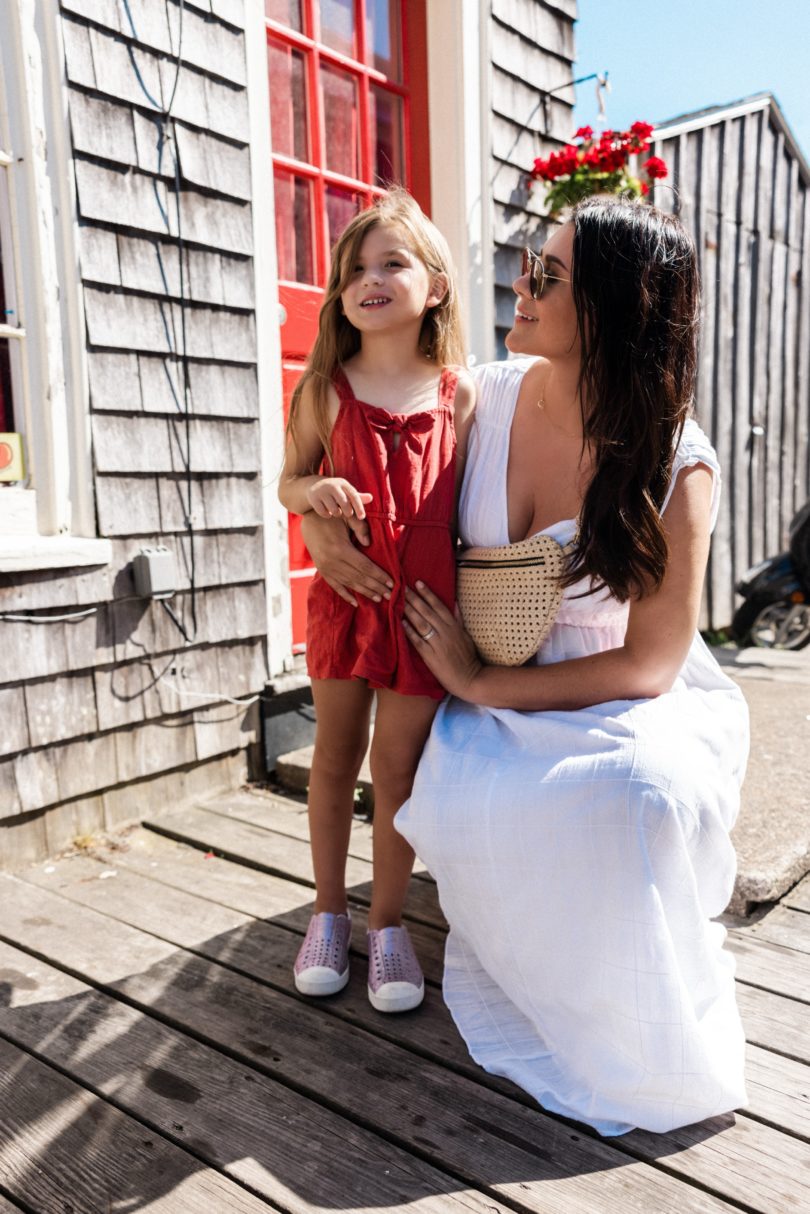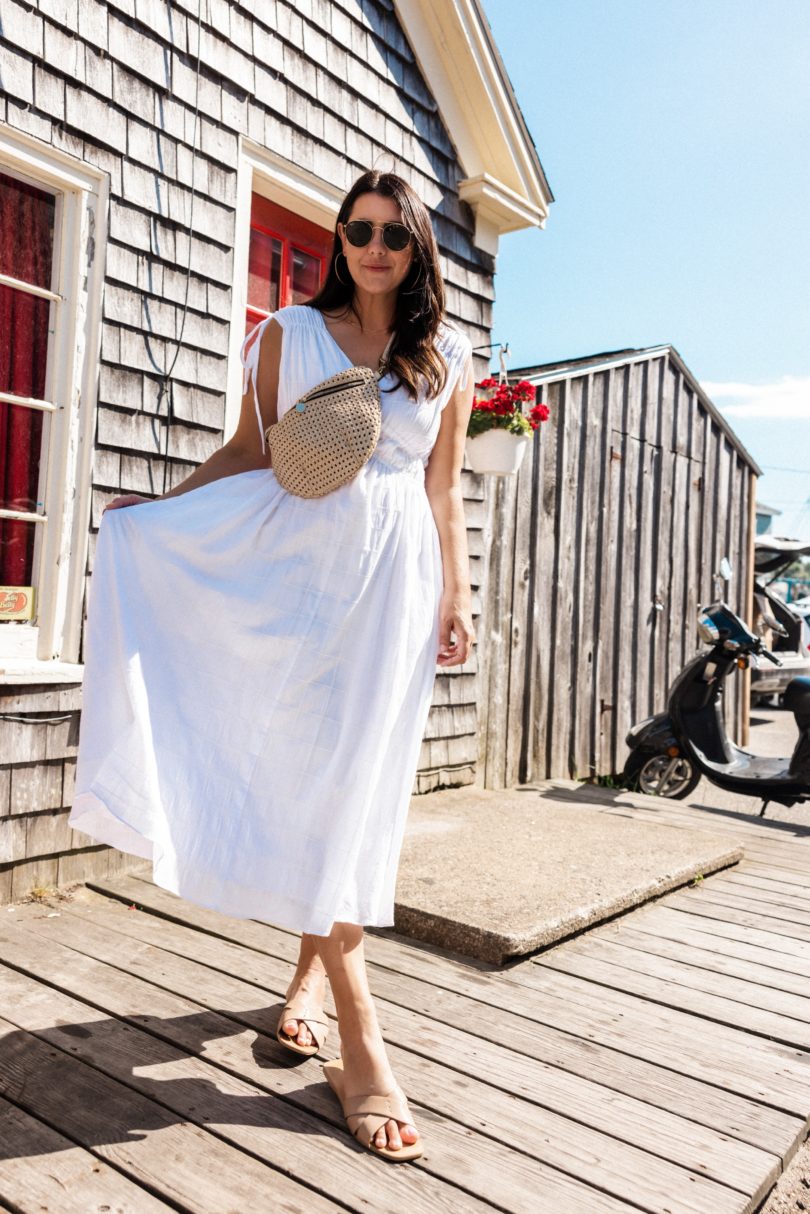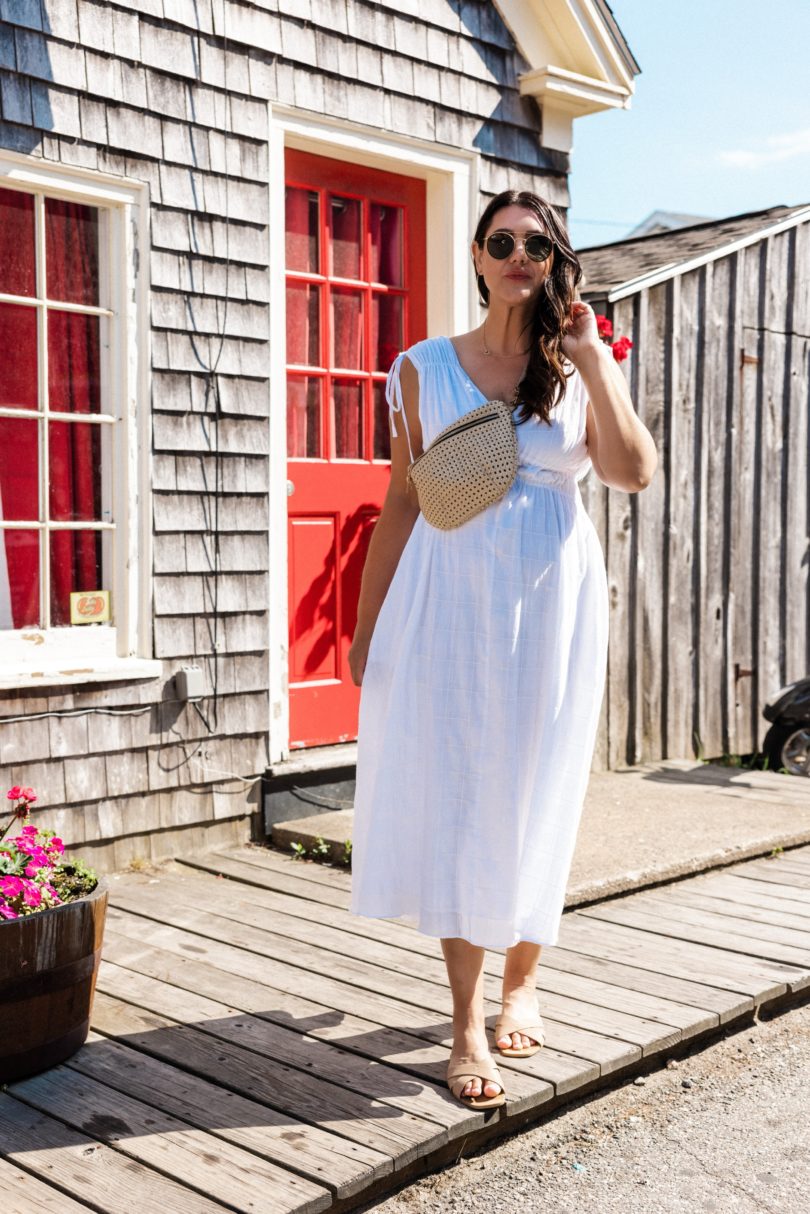 Hello from Maine! We spent a week in Maine and it was just the best break from the heat and my goodness this place is gorgeous. Not Bryan and I trying to figure out how we could live here — during the warm months only though. We aren't built for true winters, let's be honest.
Okay so do you pack something that you end up wearing a few times on vacation? I actually wore this dress twice. Once to dinner and then since it was in great condition (AKA no dinner stains lol) for a whole day. It was definitely the highlight of my suitcase because it was just so comfortable. So all that to say this Madewell dress GIVES and GIVES. You can find it here! I'm in the medium.
ALSO — these sandals are back in stock!! They are literally my favorite sandals right now and they are $13. THIRTEEN DOLLARS and yes I am yelling at you. They are from H&M and they are comfy, pretty and go with everything. Find them here.