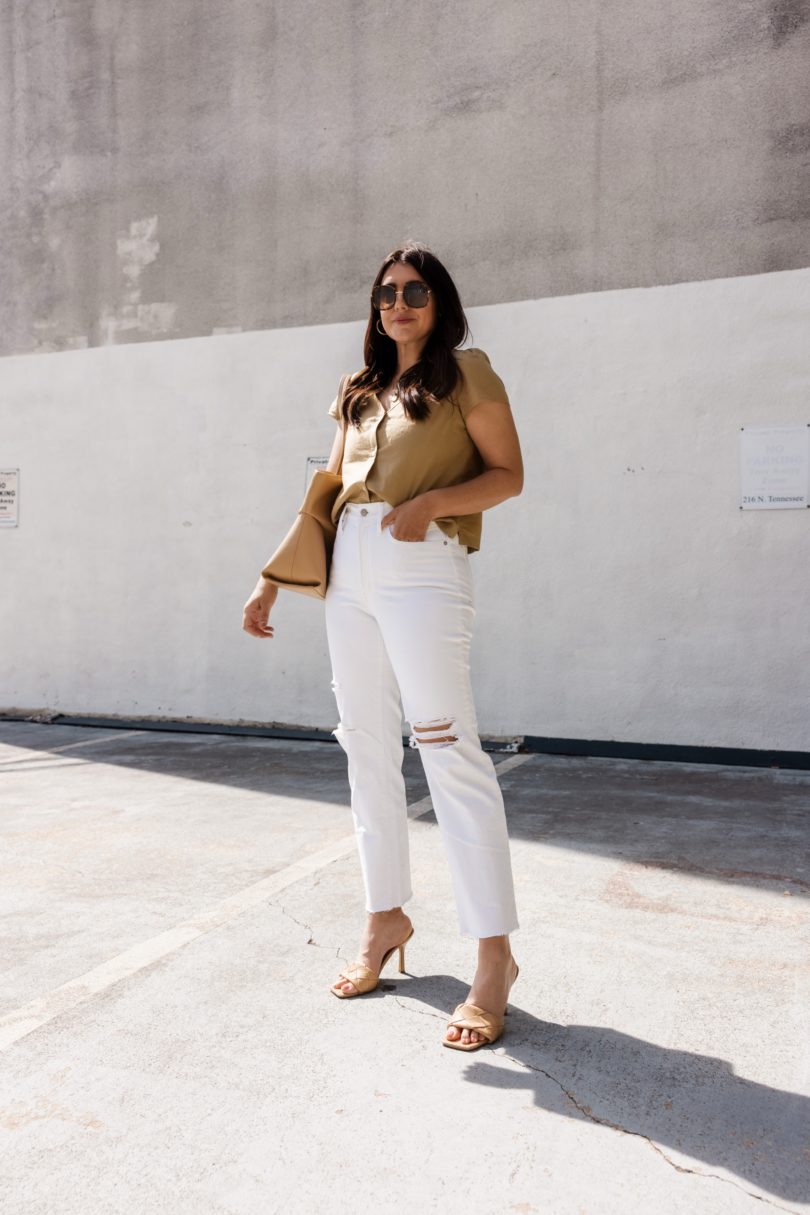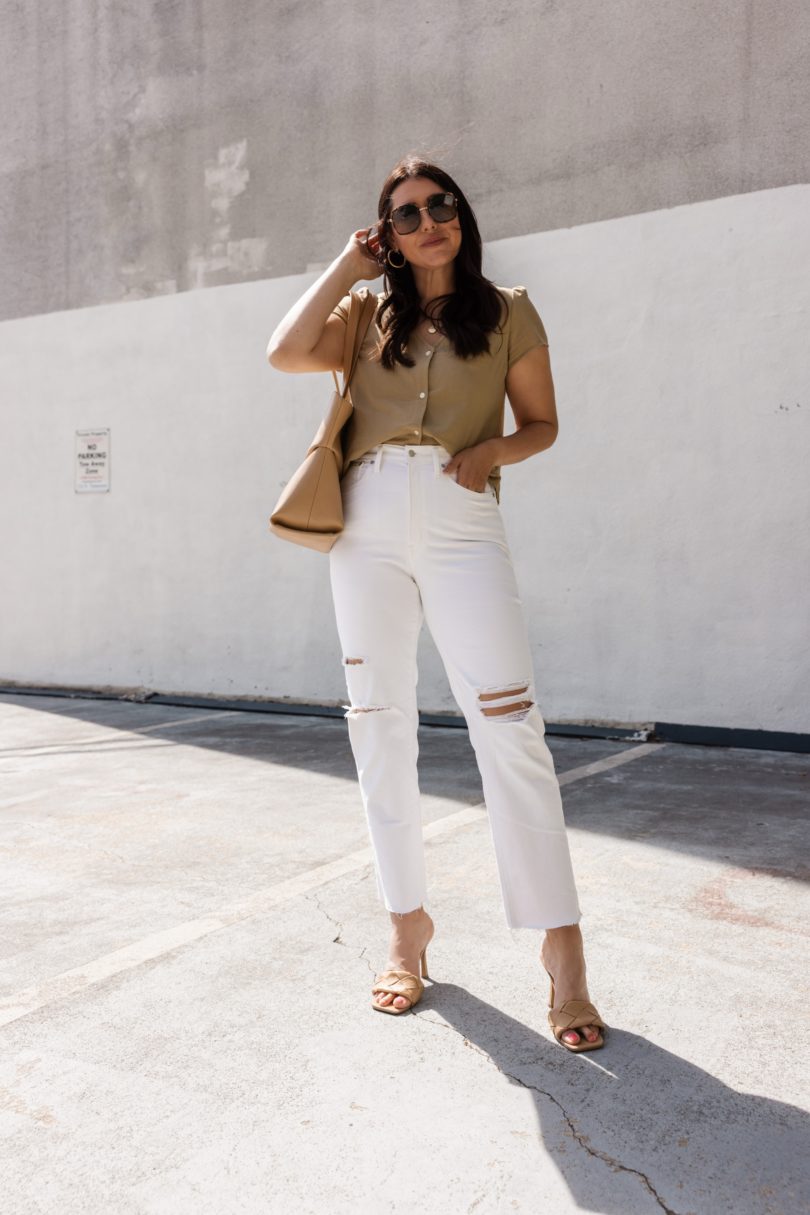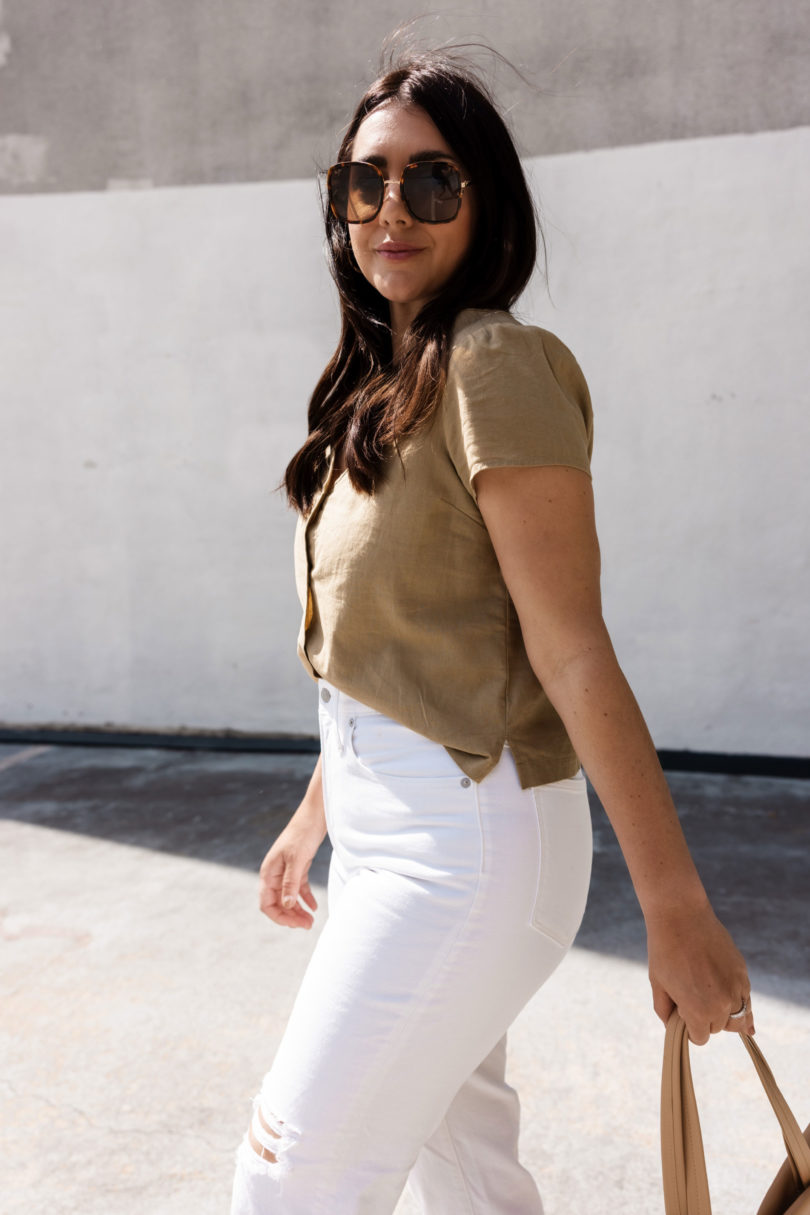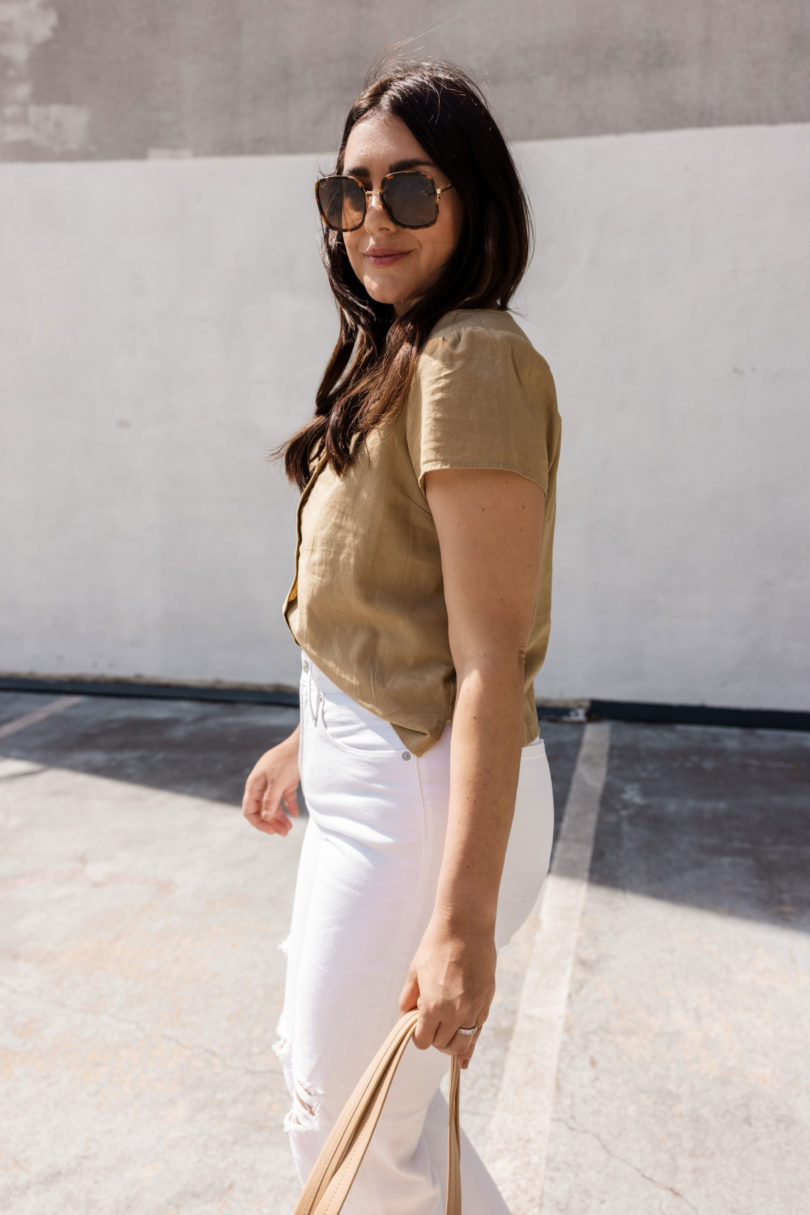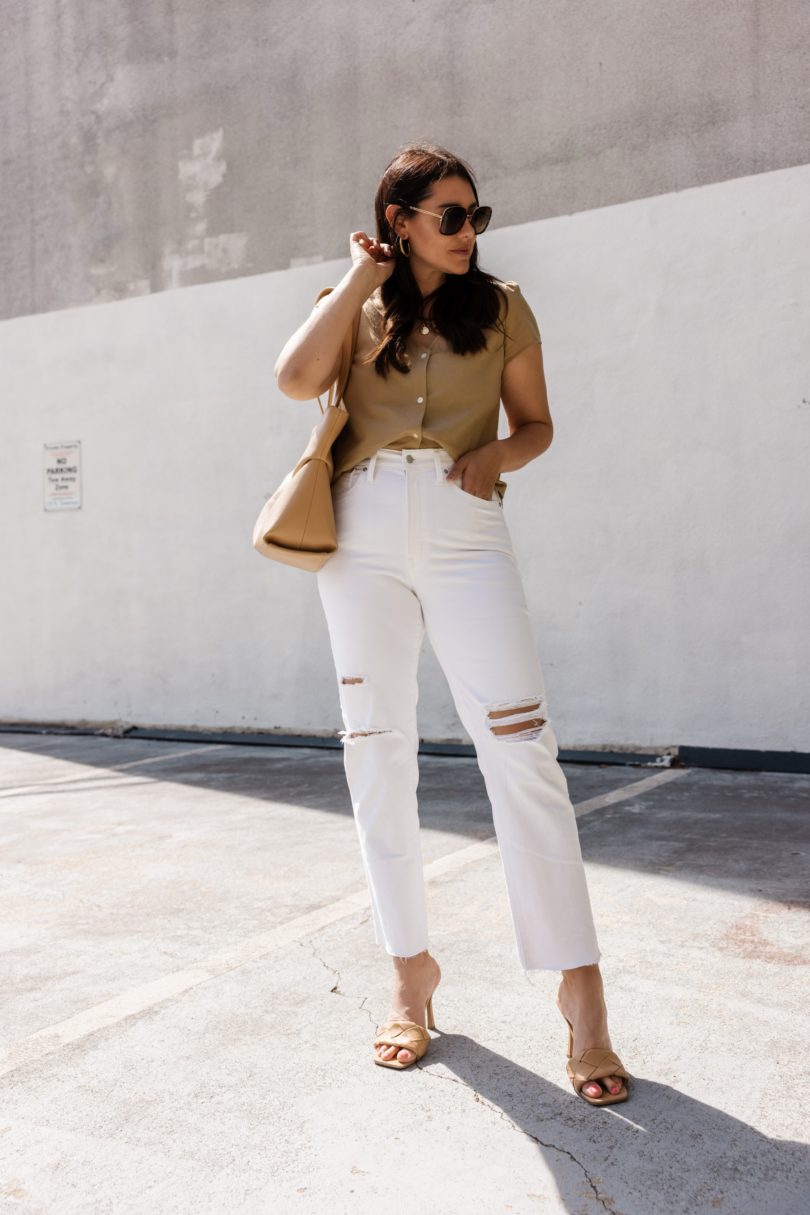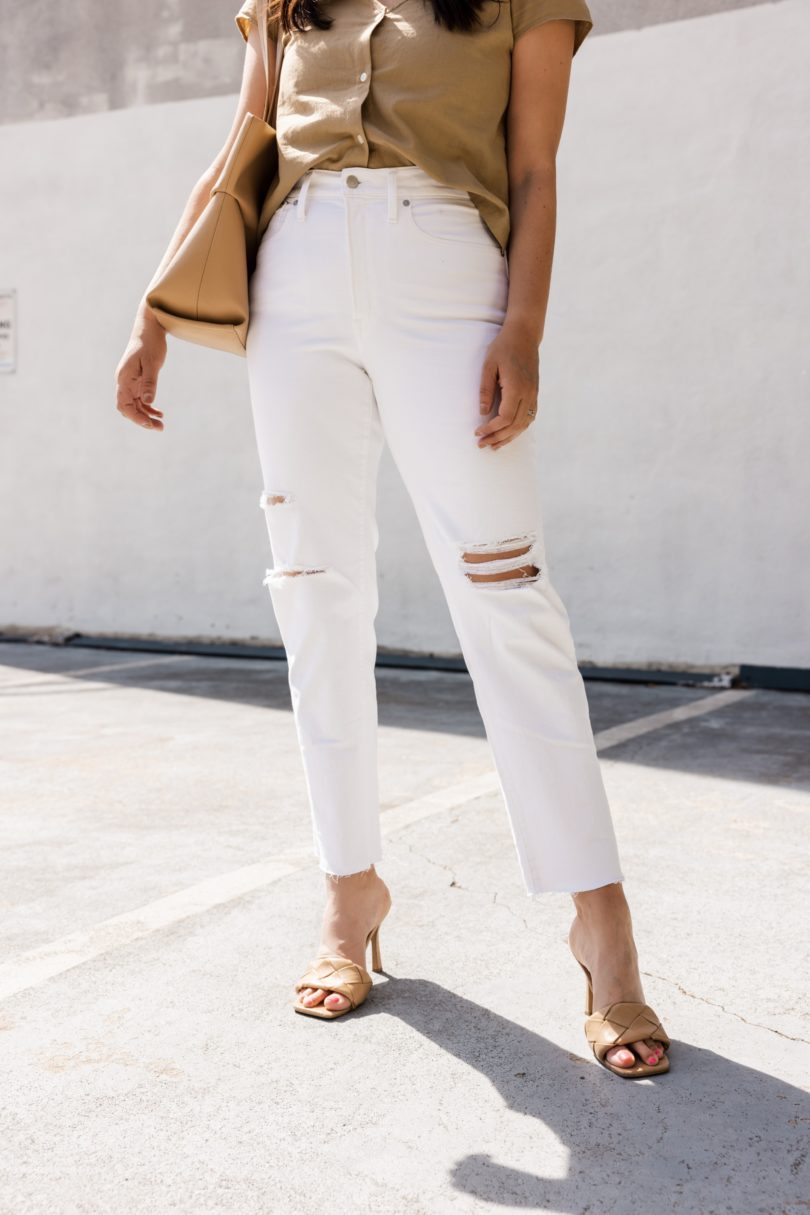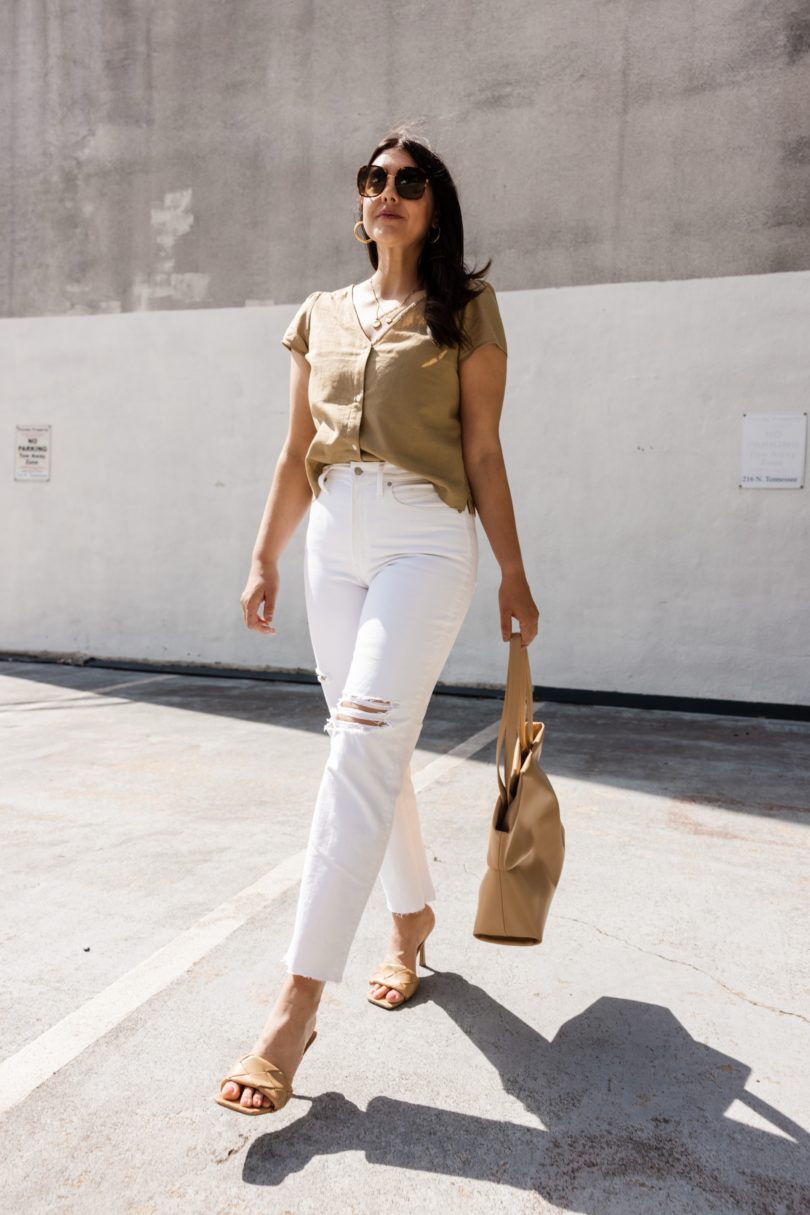 It's Gap again. Ya'll — I'm telling you, Gap is back. And I'm so glad. Mainly because they are always having sales, lol. I love logging on to their site and getting 5 different pop ups all with different codes and they all work at once. Feels like I've won the lottery; a lottery that I have to pay for to win but winning all the same.
So this top is from Gap! It's a part of a set with these shorts here but these shorts fit pretty darn tight around the middle. I can't decide if I want to size up to a 10 for them to fit better. But I'm sure whatever I do, I'll let you know. I dont want you to lose sleep over this big decision in my life. The top however fits great, TTS. I'm in the medium. Find this nice spring basic here!
These jeans are from Madewell! I am in the 29, but stay true to your Madewell size. The 29s are just a bit baggy / loose. Find them here.