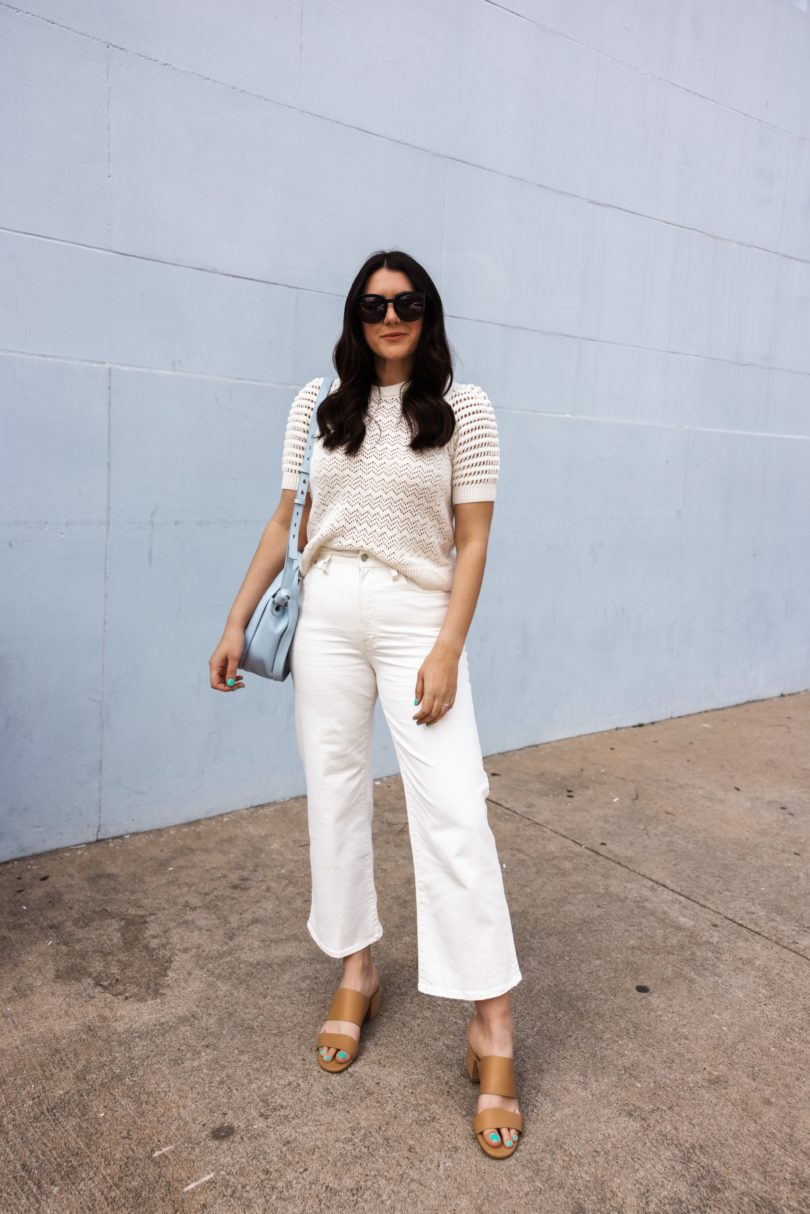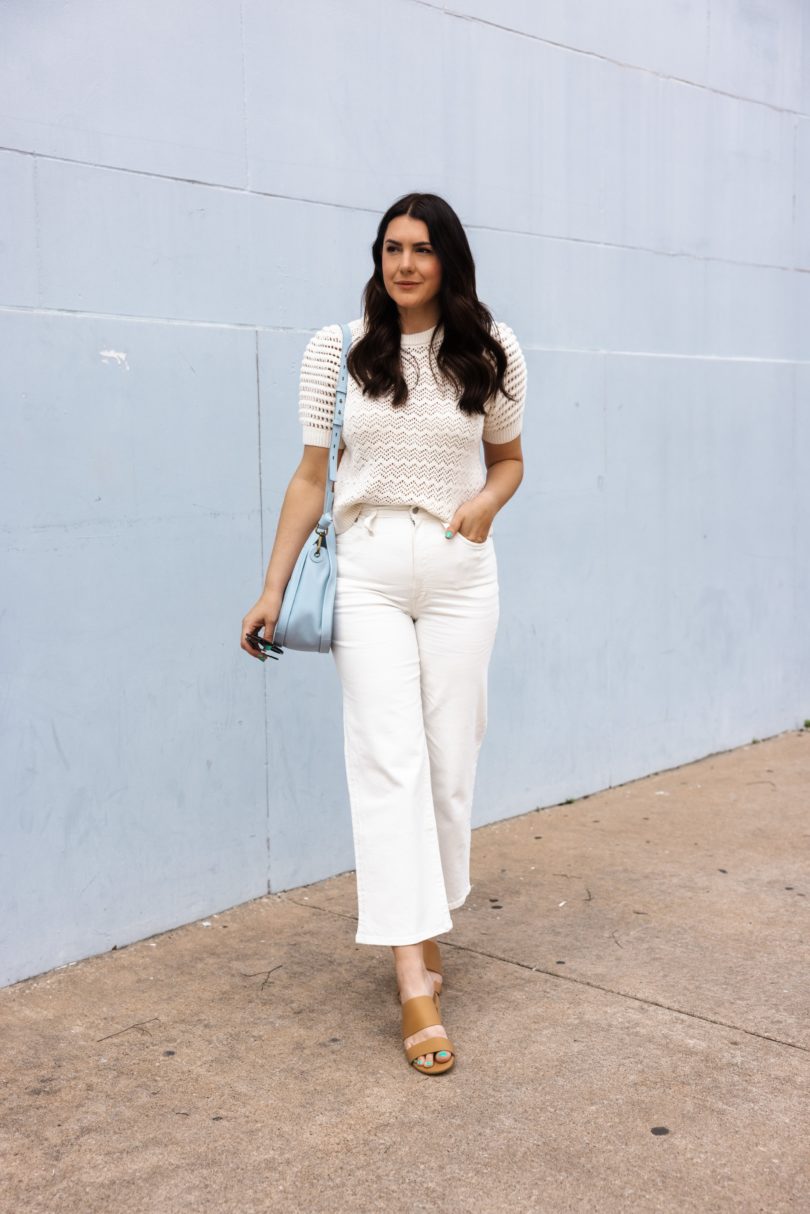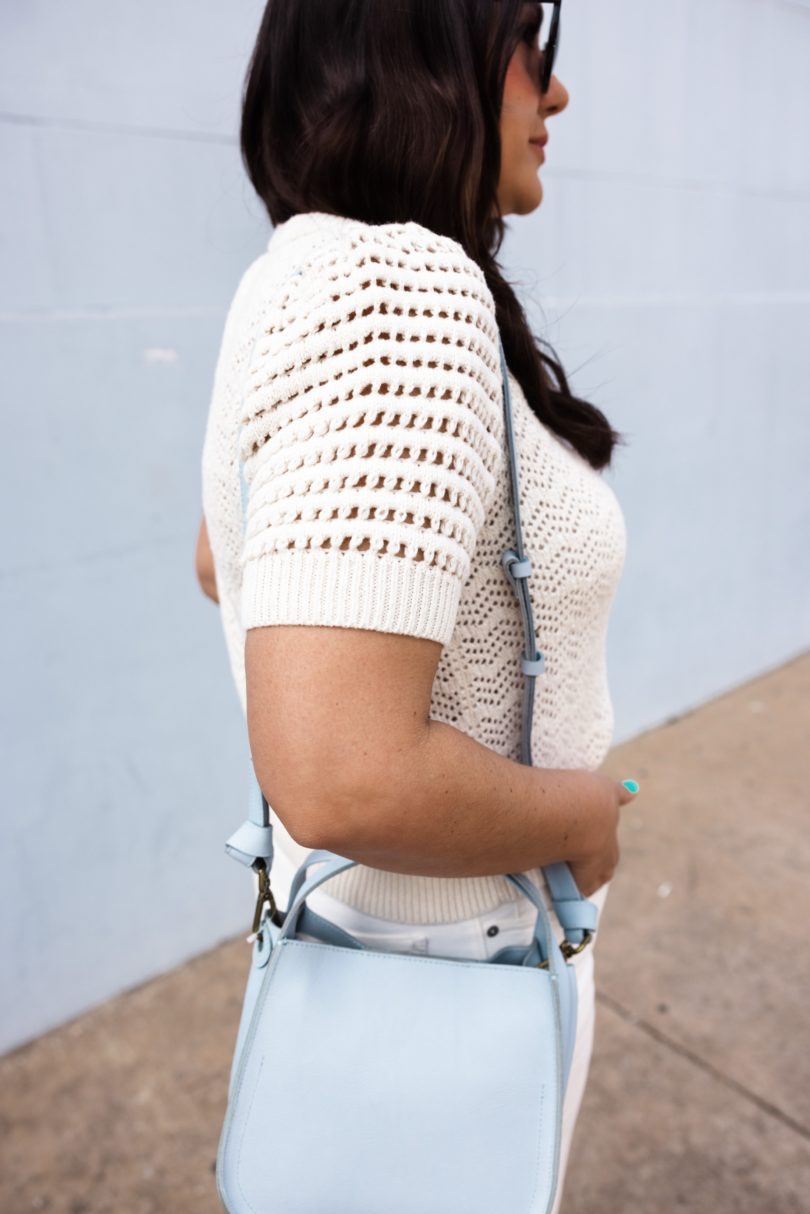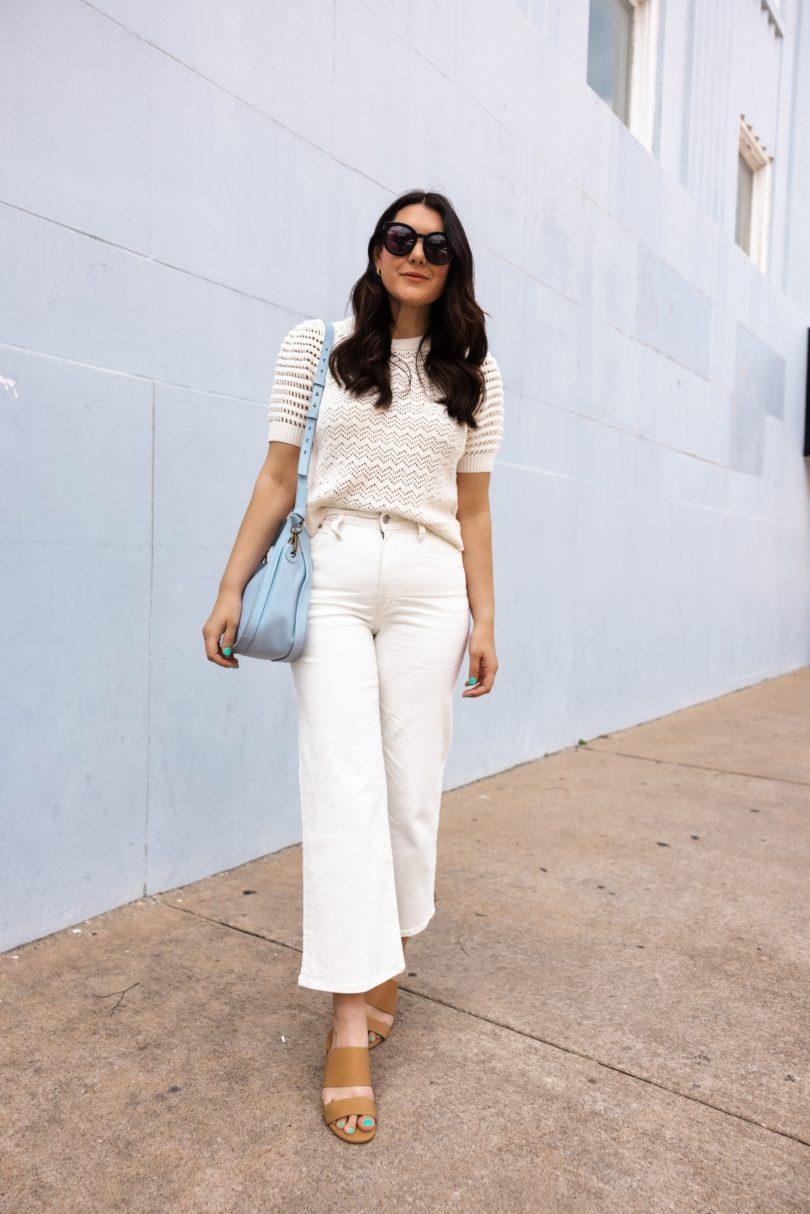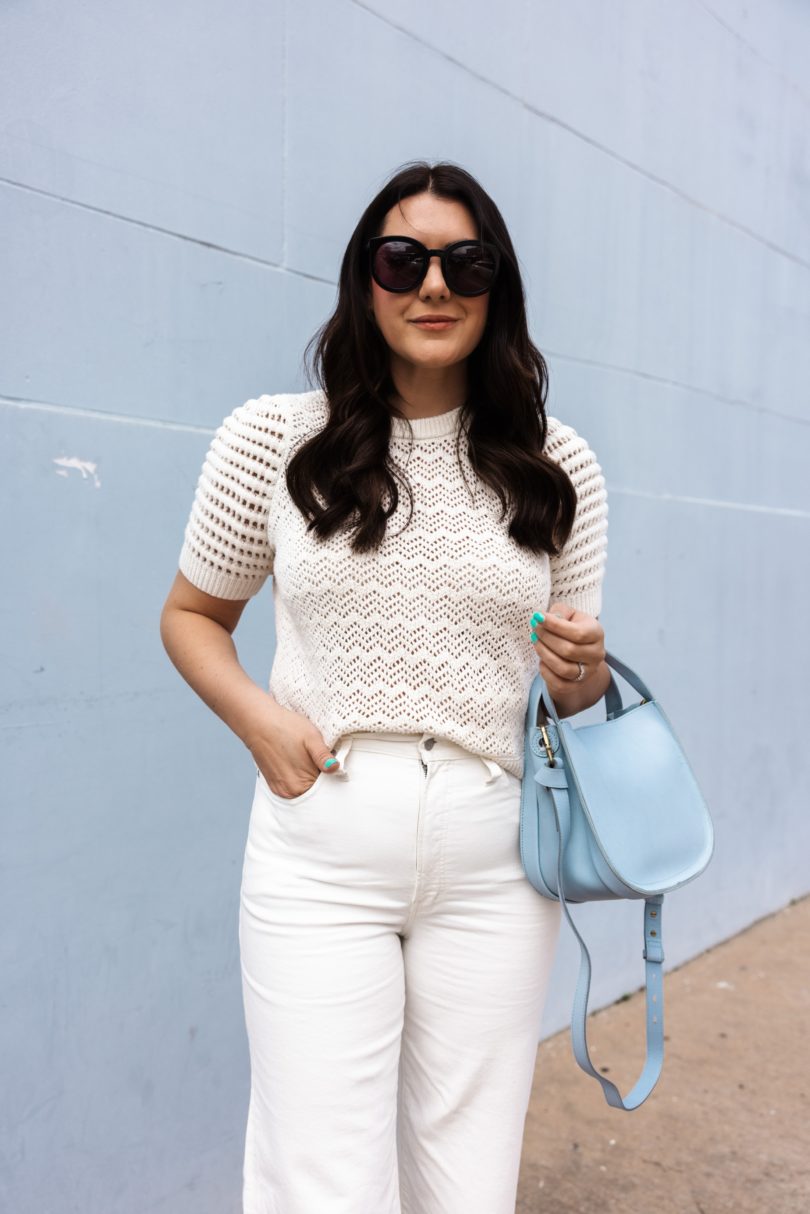 Good news — these wide leg jeans from Madewell I linked a few weeks ago on my IG + LTK sold out or went into pre-order and guess what? They are back in full stock! I'm so excited because I love them and you will too. I'm in the 29 fo the jeans, I find them to be a bit snug but overall TTS! I am in the regular length, fit is perfect for me (I'm 5'9″).
Also this blue bag has been confiscated by one Gemma Skeen, lol. She saw it and goes 'momma! a purse? for me?' cue puppy dog eyes. So now I guess we are sharing purses? I mean that is if she gives it back….
All that to say, I love this bag from Madewell. It's a great size for spring and summer and I love the crossbody option as well. If you prefer a smaller purse over a big ol' tote, this is a great option from Madewell! Oh and lots of other colors are available too like a pretty cognac or black; blue was just my choice. <3 Find it here!