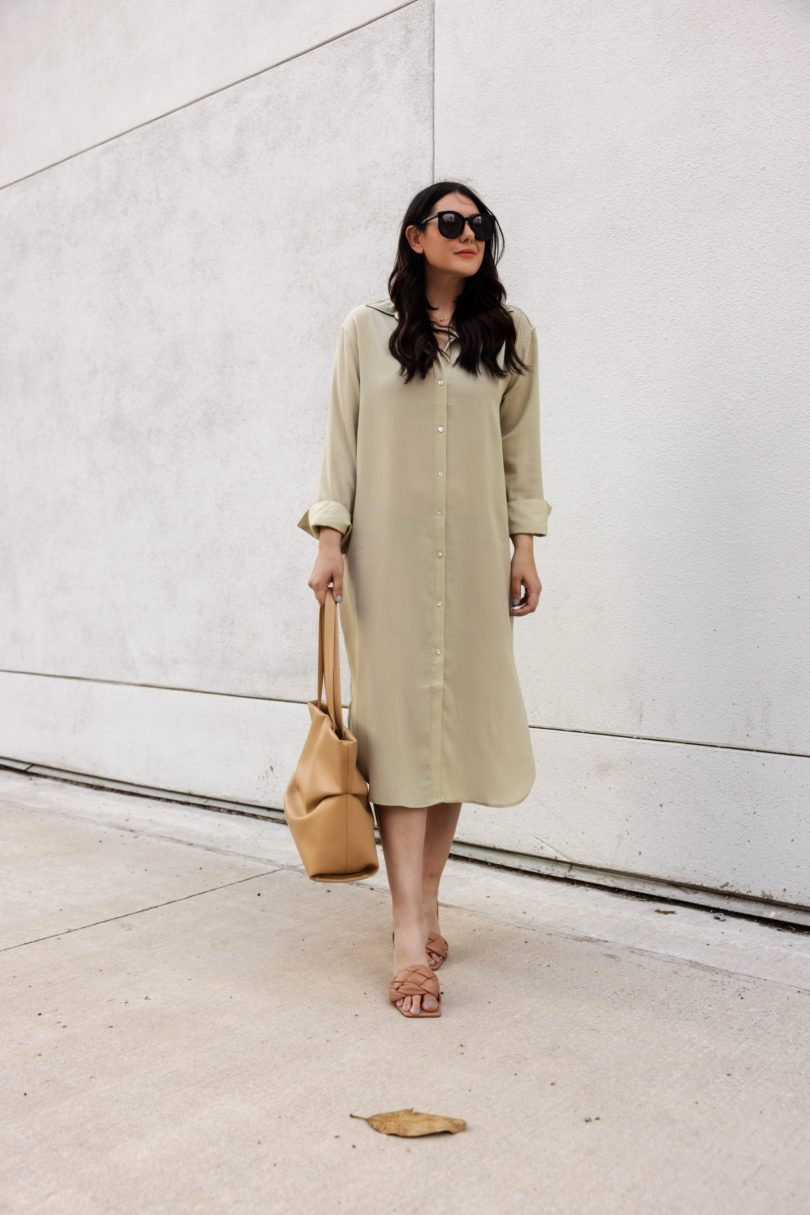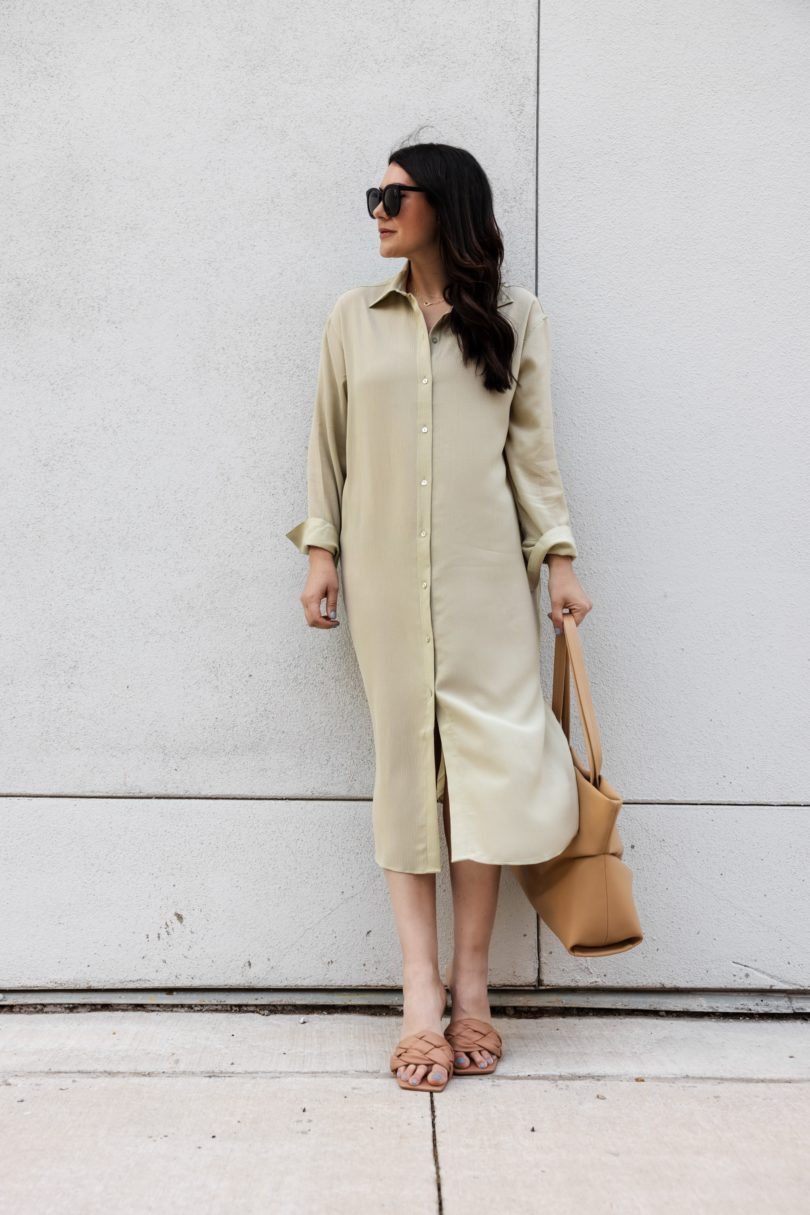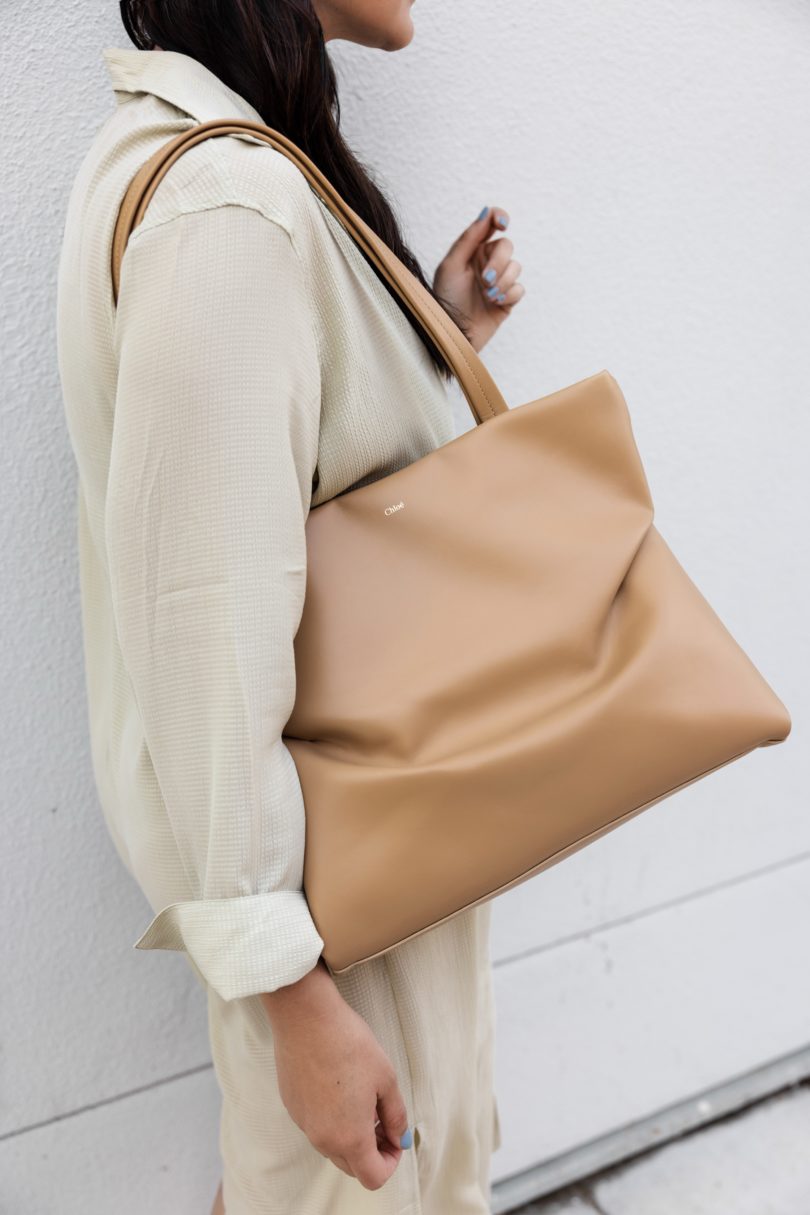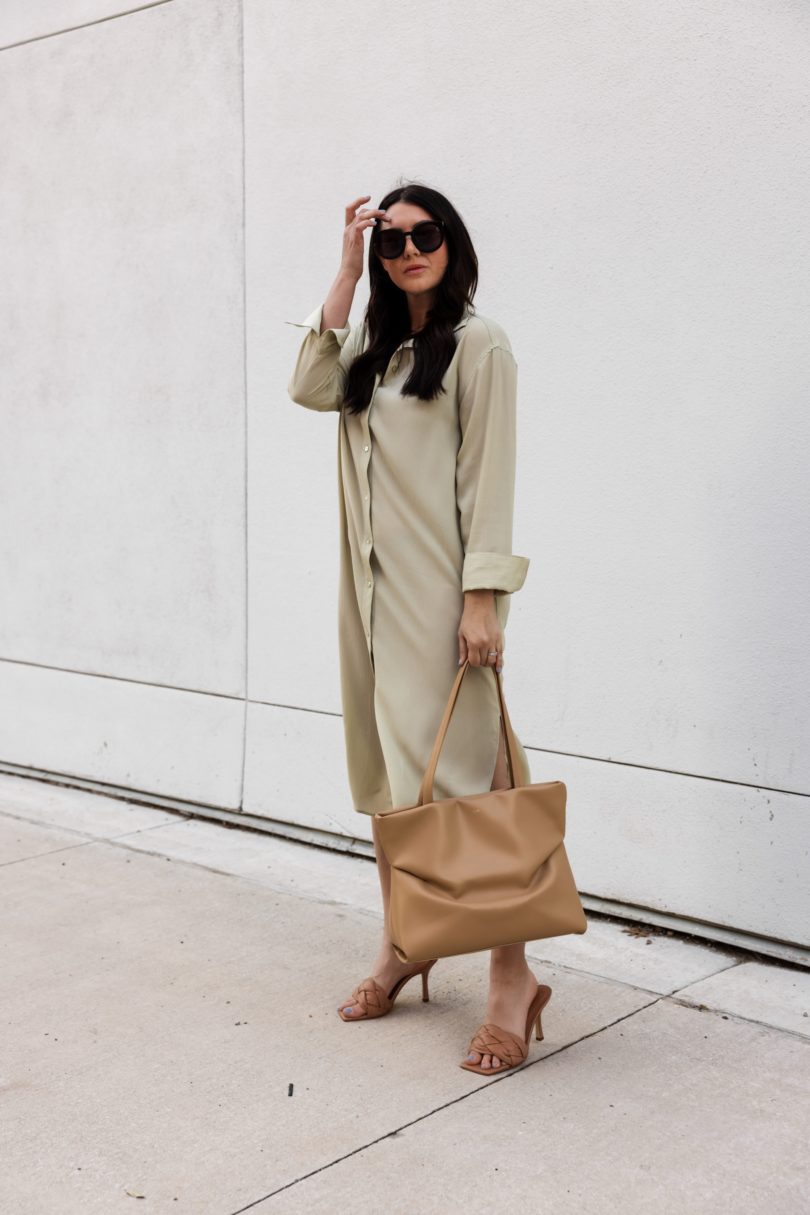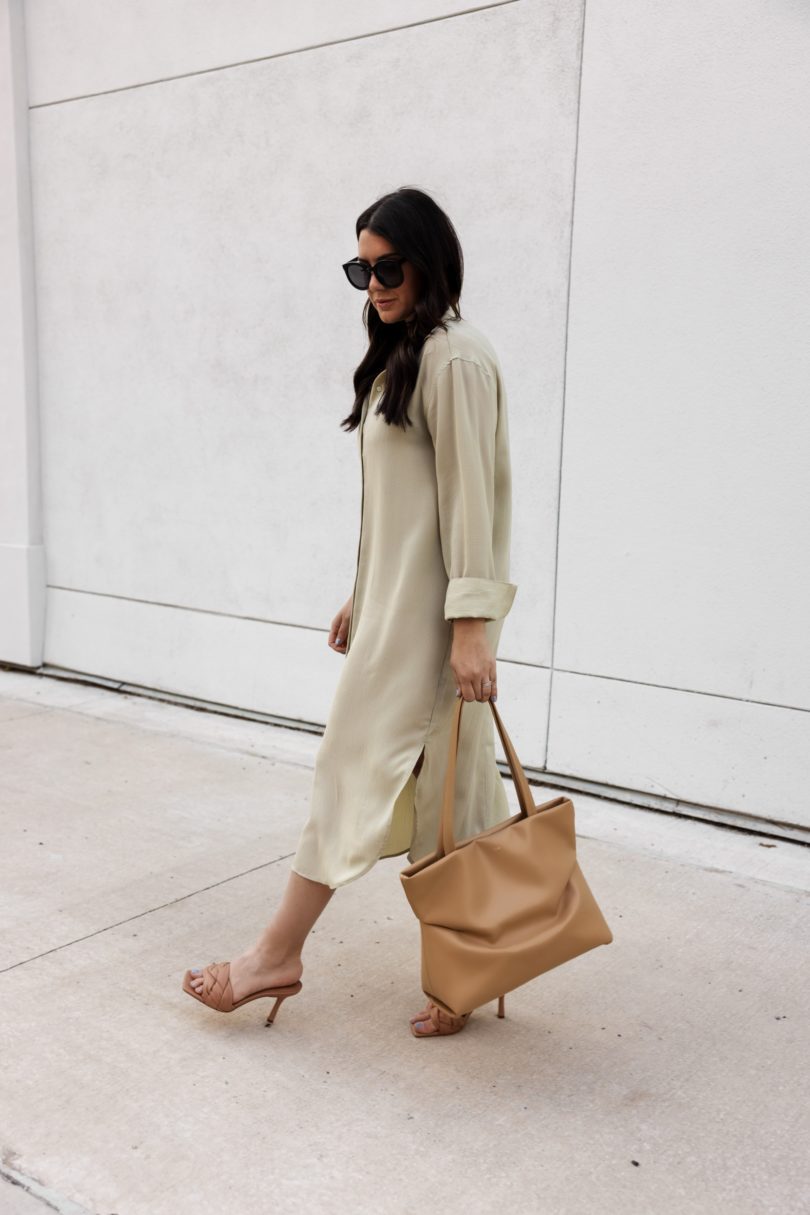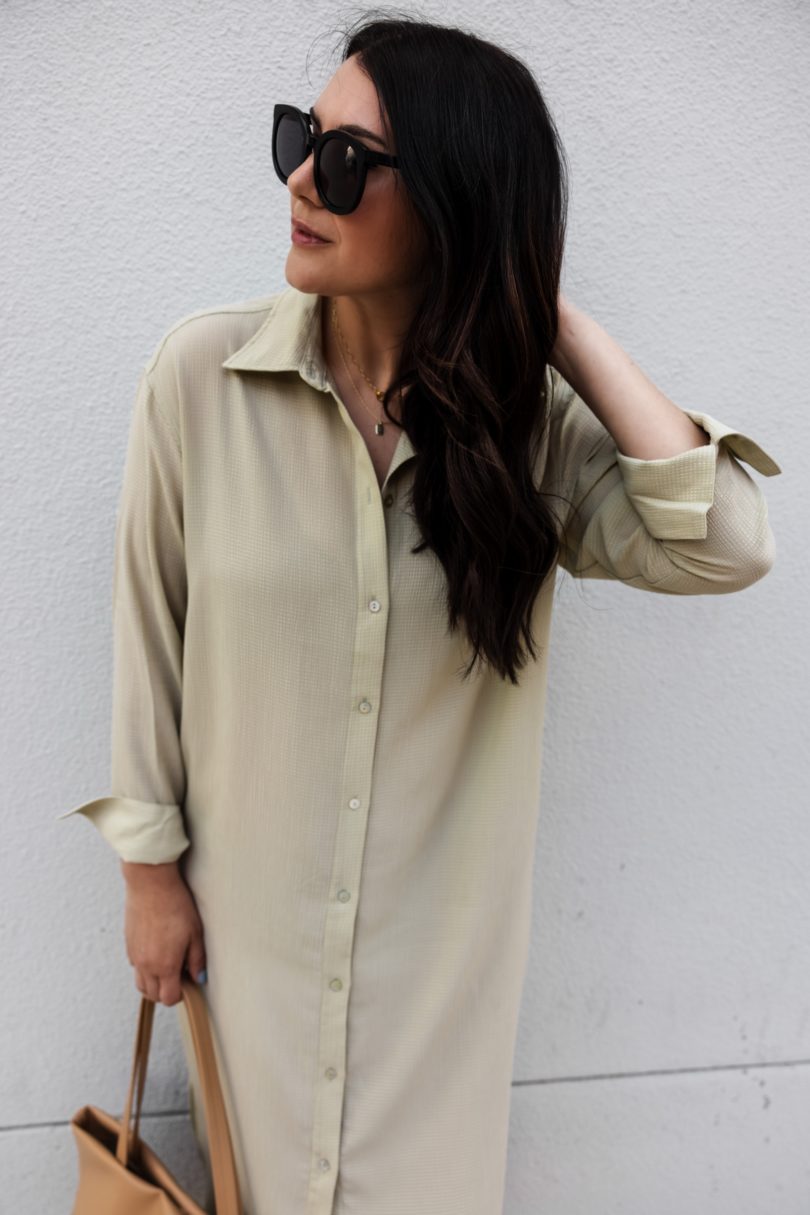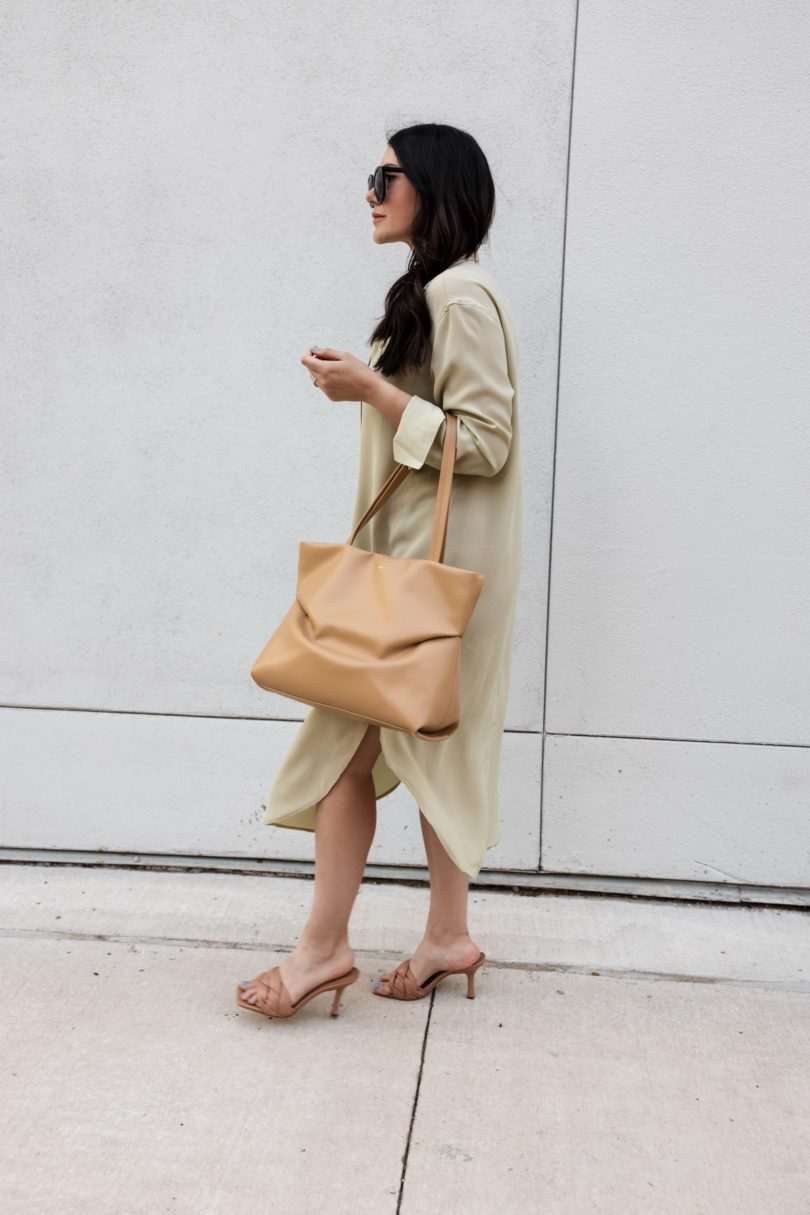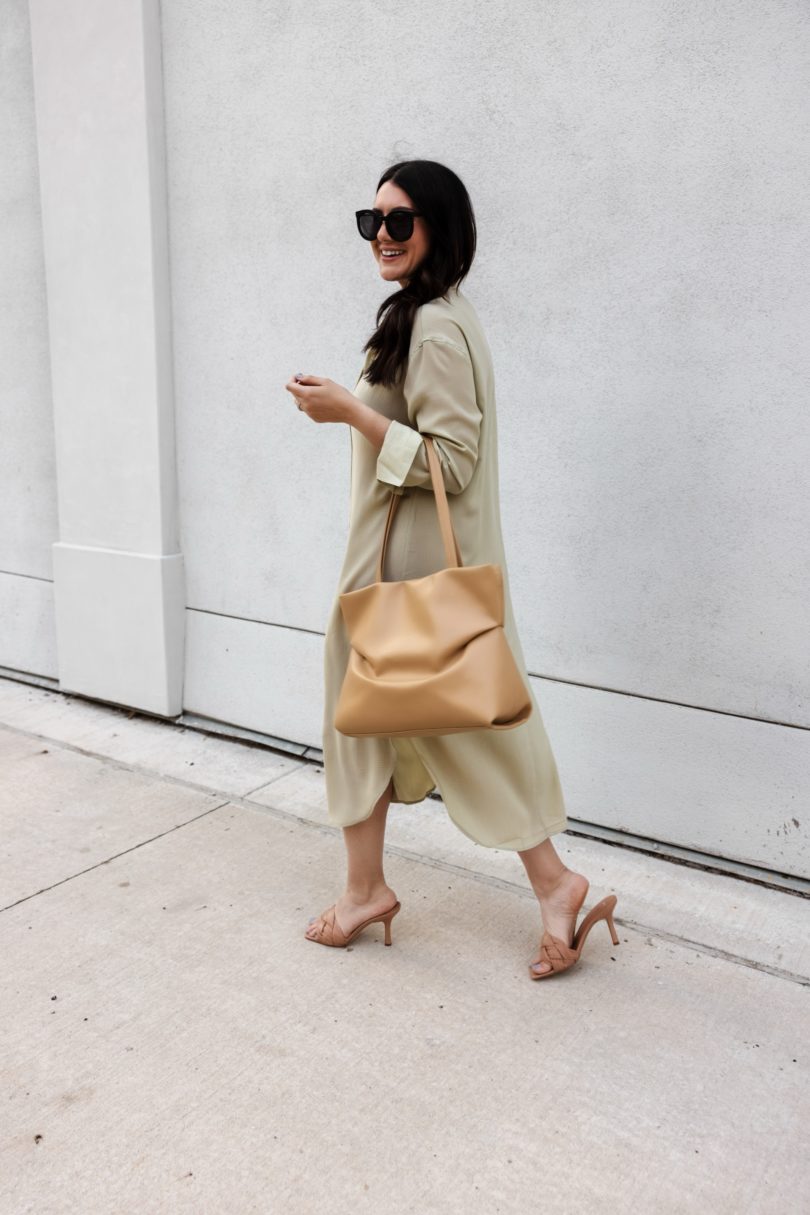 This dress comes in so many great colors — I honestly want one in all of them. Maybe not the leopard print but that's on me. I love  this look for summer especially because I can just toss it on and not think twice about it and it works over a swimsuit too! Shop all the colors here:

I'm in the medium — true to size fit but loose! It fits in the shoulders / chest for me perfectly with a loose bodice. True to size unless you're petite or smaller up top, then go down a size. Find it for under $30 here!
So I found a really great dupe for my purse — find it here! This one is from Chloe — love it, it fits all of my computer / iPad, etc. in it so it's a great work bag. But it's designer, so it might not be for you. But I found this one from Mango and it's such a great bag, it's leather and a similar color as well so it gives the same vibe as the one here.