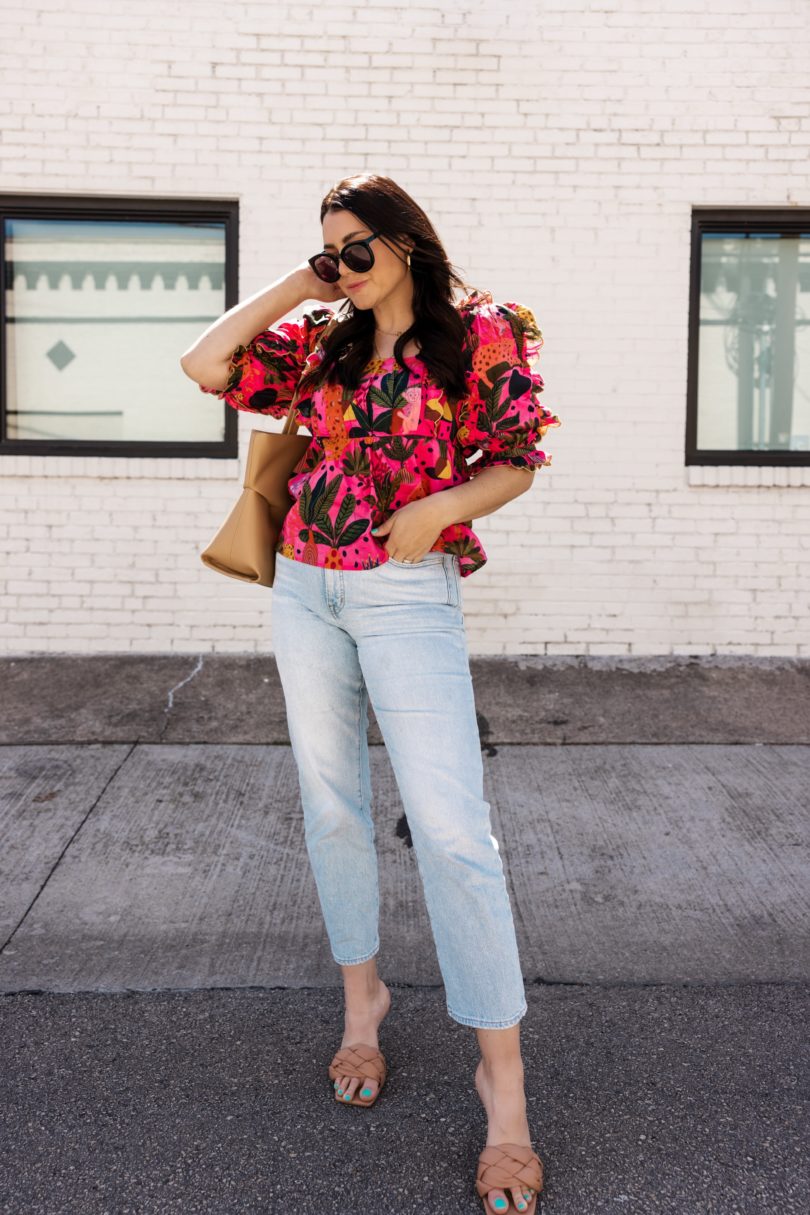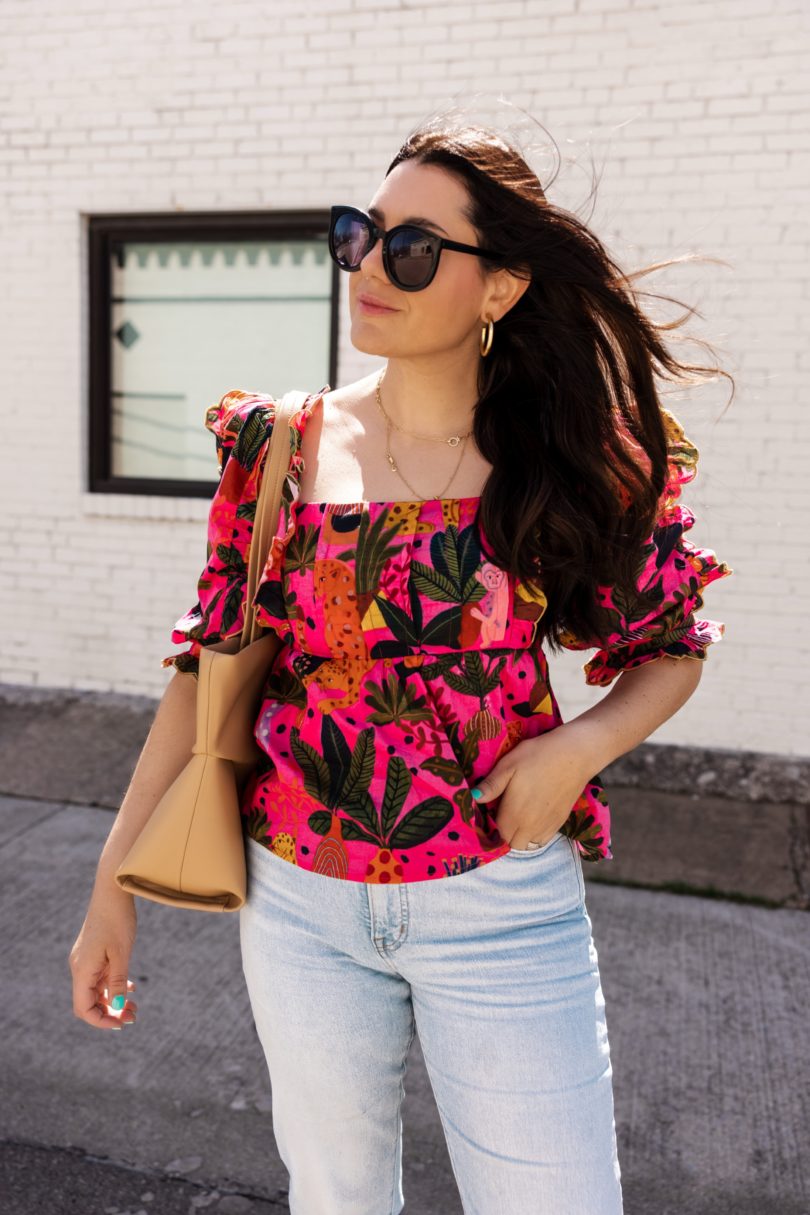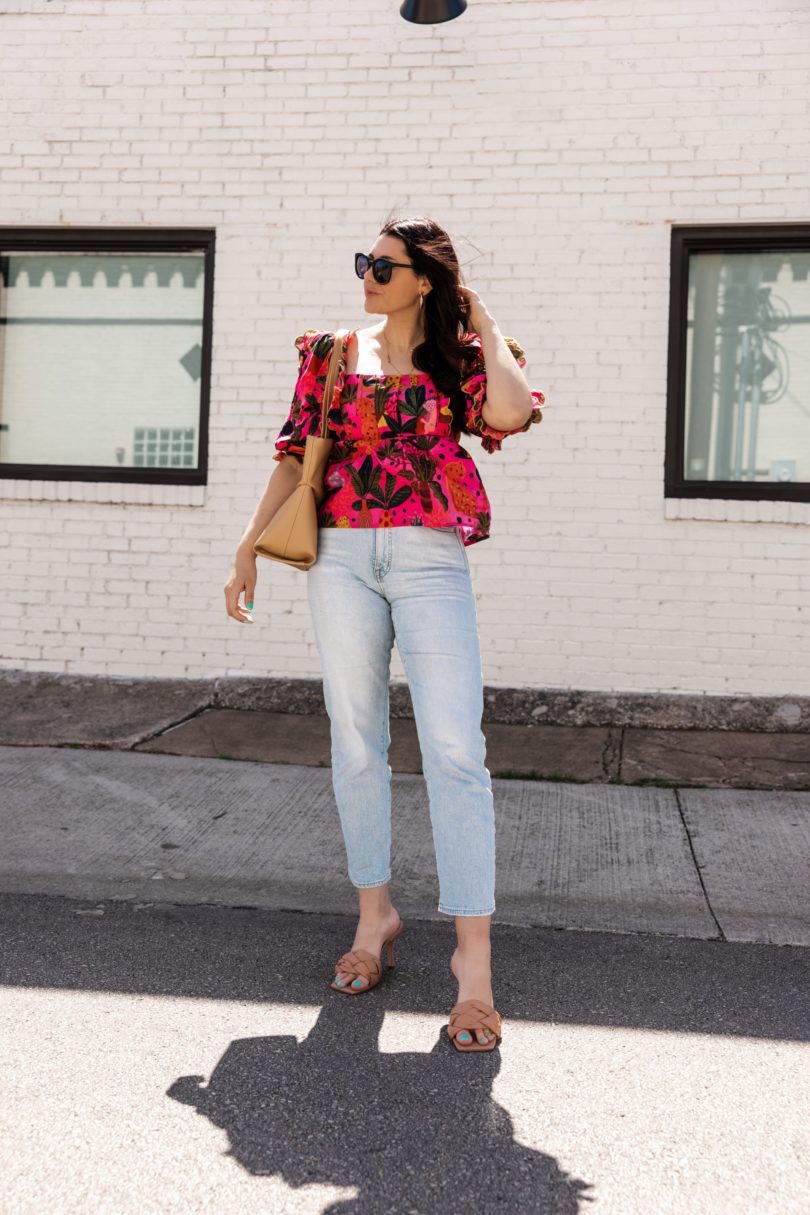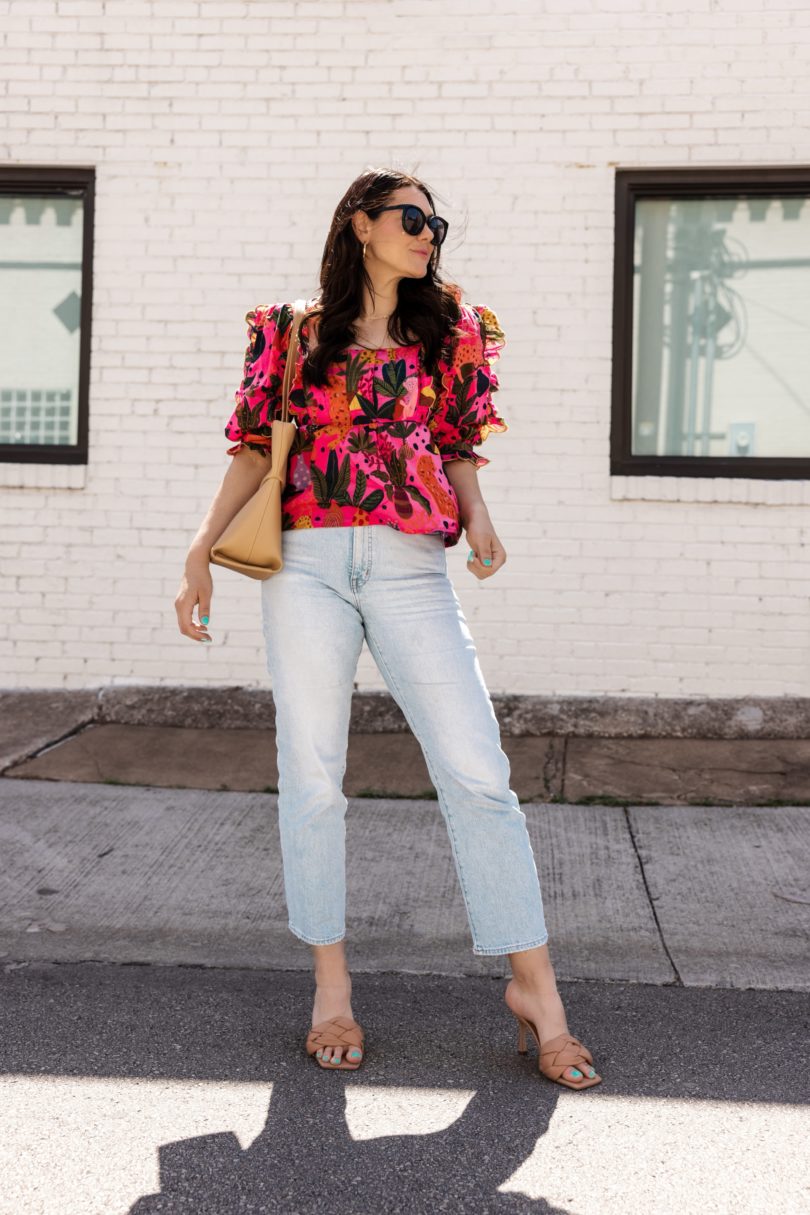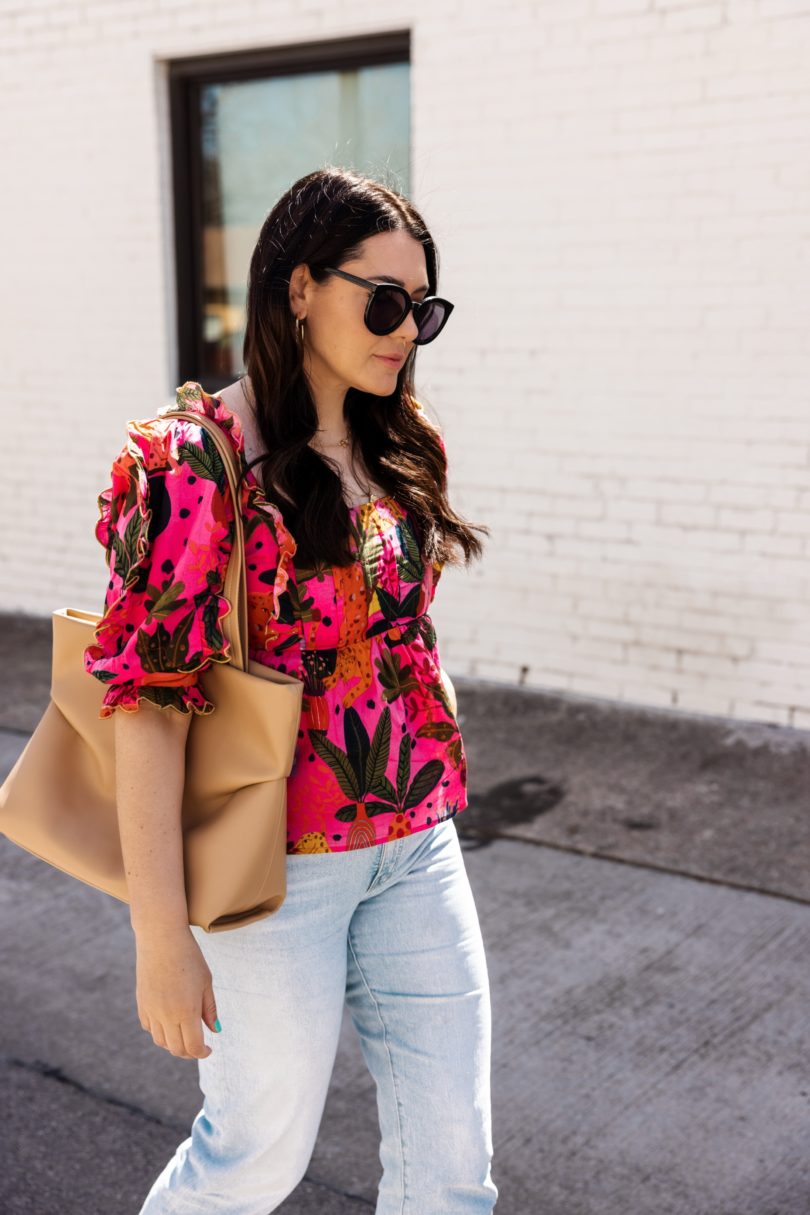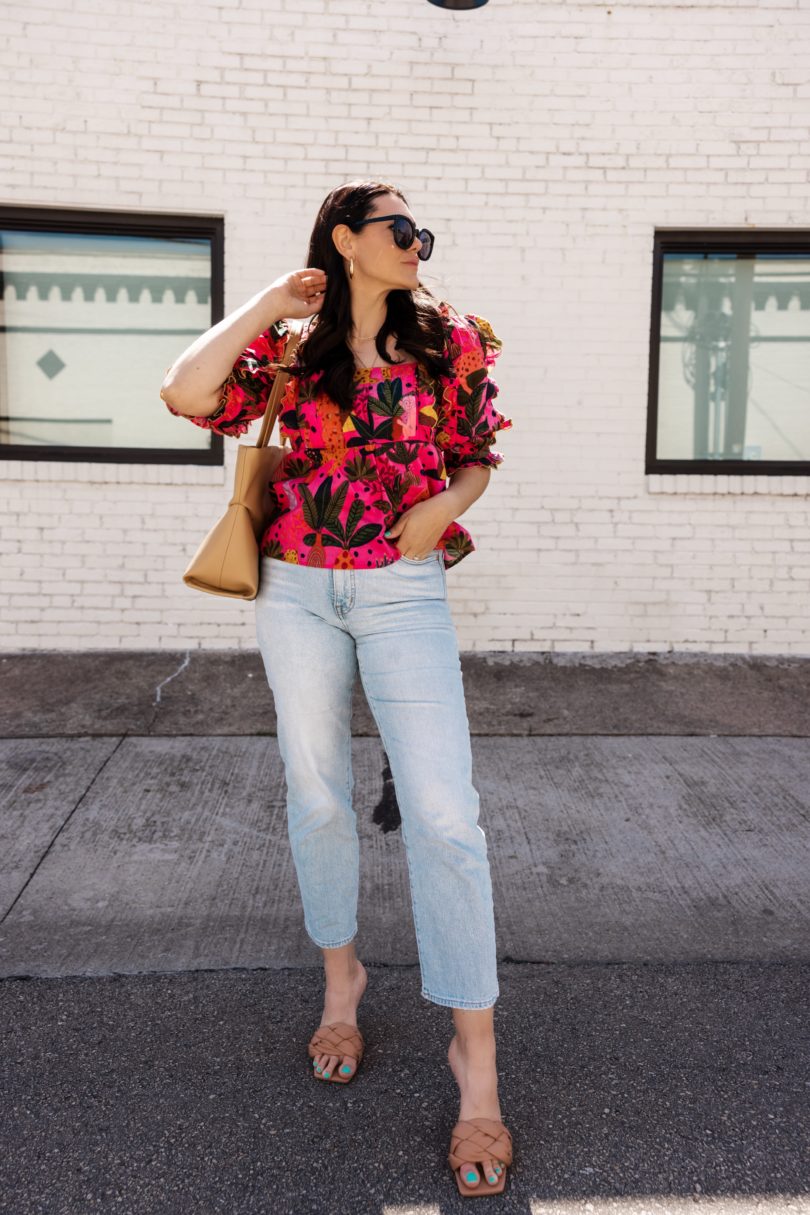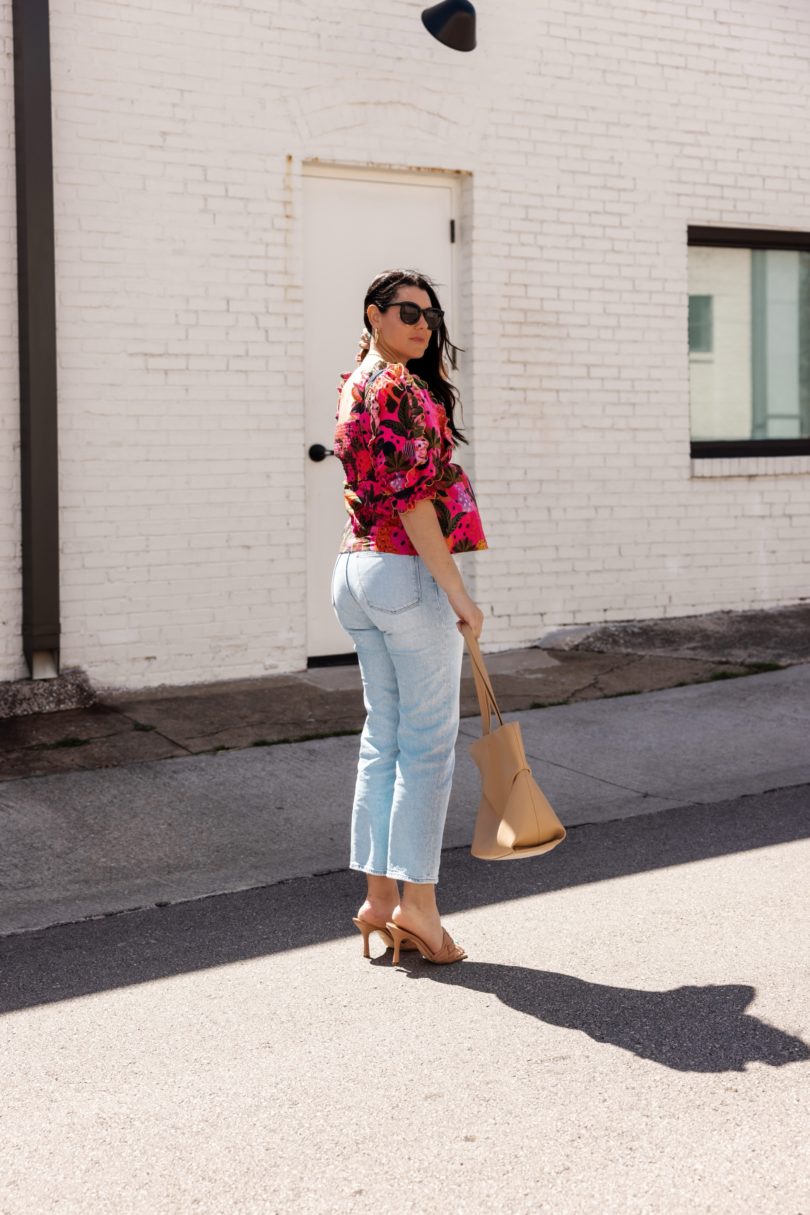 I discovered Farm Rio — I'd say maybe in 2018? 2019? I can't remember but I remember I loved this dress from there and I've been stalking the brand ever since. It's one of my favorites because it is just bright, unexpected, full of color and personality. In fact, if you don't have a good personality may I suggest a bright top? I do it all the time. People think I'm fun, but really it's just my colorful top.
You can find my top here! I'm in the medium.
Farm Rio is from a Brazilian designer and it just looks like summer time, year round. For spring and summer, it is just so perfect. Now it is pricier, but you can find it on sale most times! They turn over their monthly collections real fast so I like to find the pieces on sale. 🙂 I am always a medium in Farm Rio — perfect for a 6-8. It's usually a generous true to size. I've bought from their site before, from Antrhopolgoies and Nordstrom now carries the brand too. So I scoured through the spring collections, and found a few spring essentials from the brand below.
Printed Top

Midi Dress

Matching Skirt Set

Swimwear