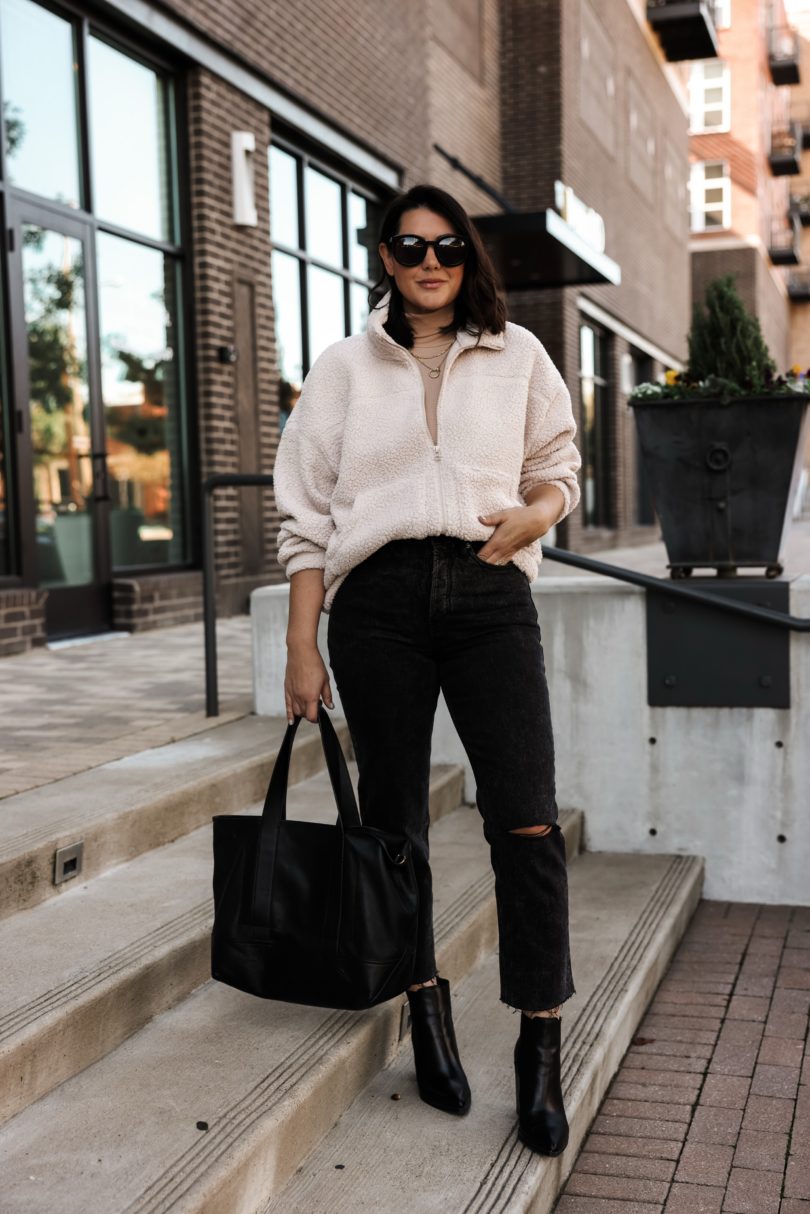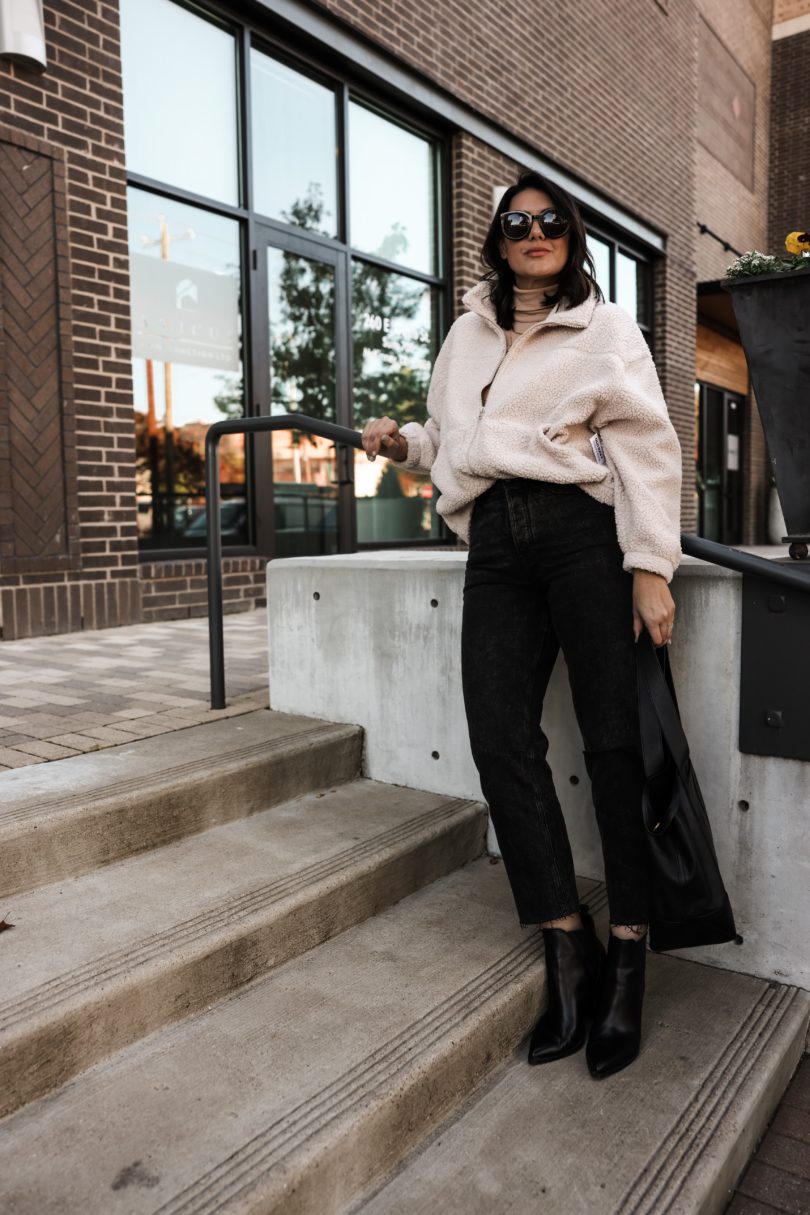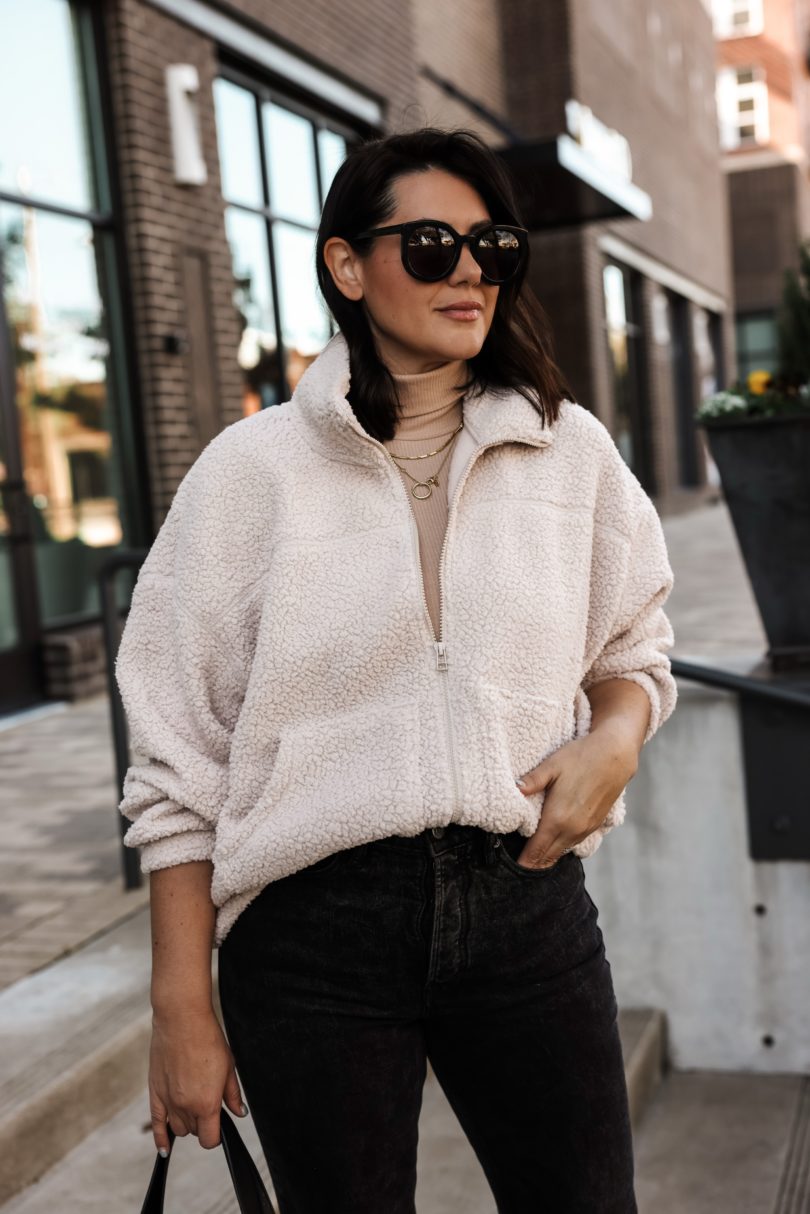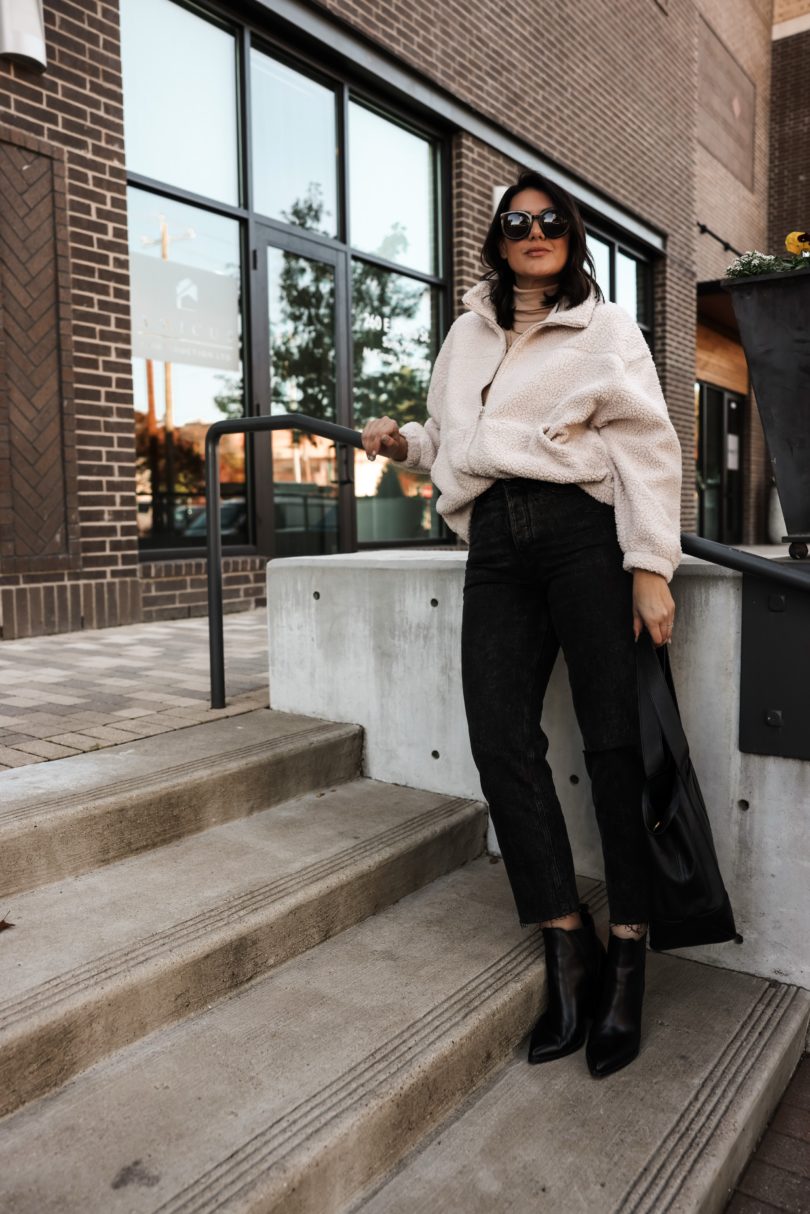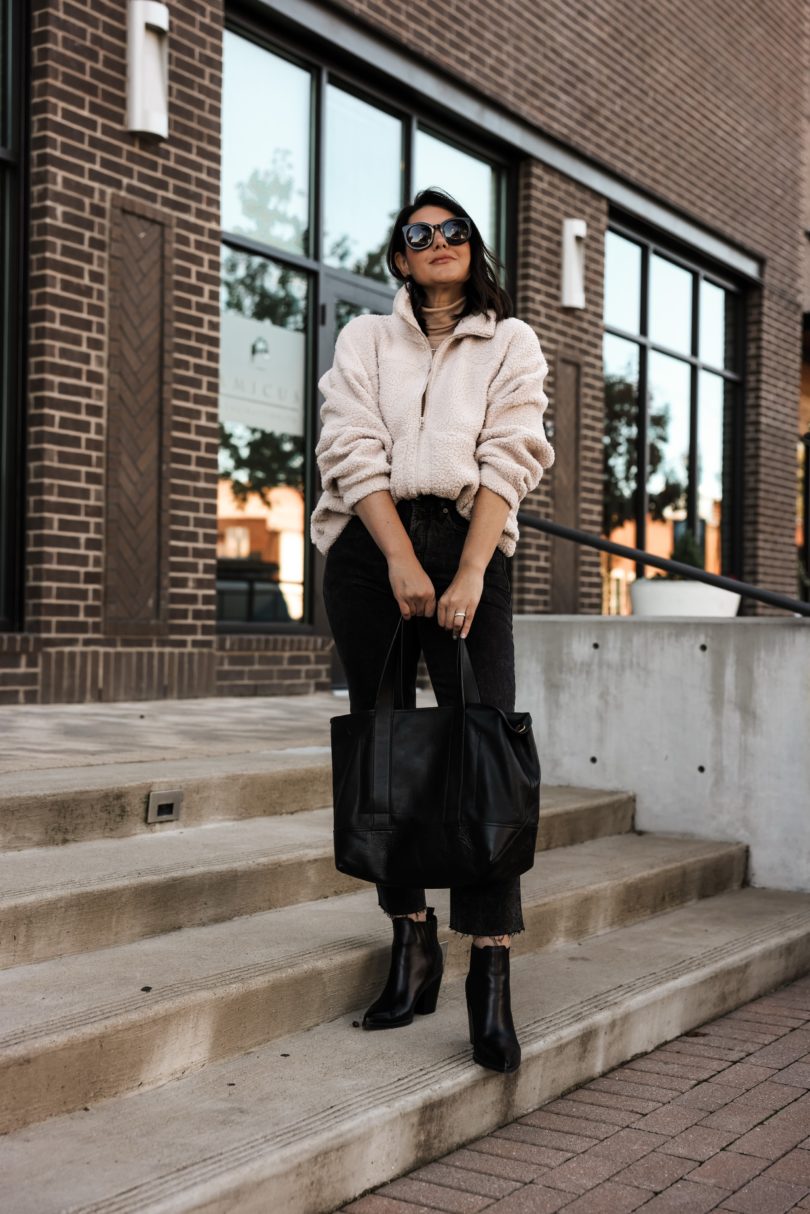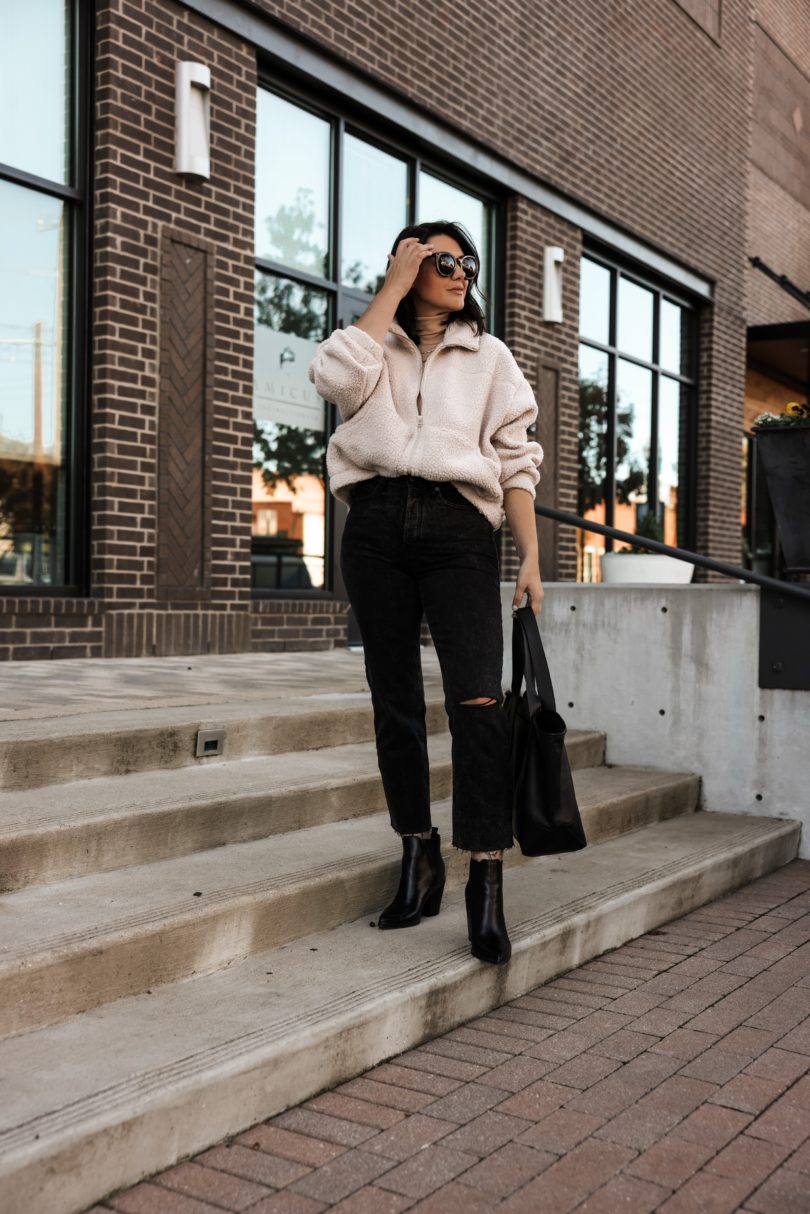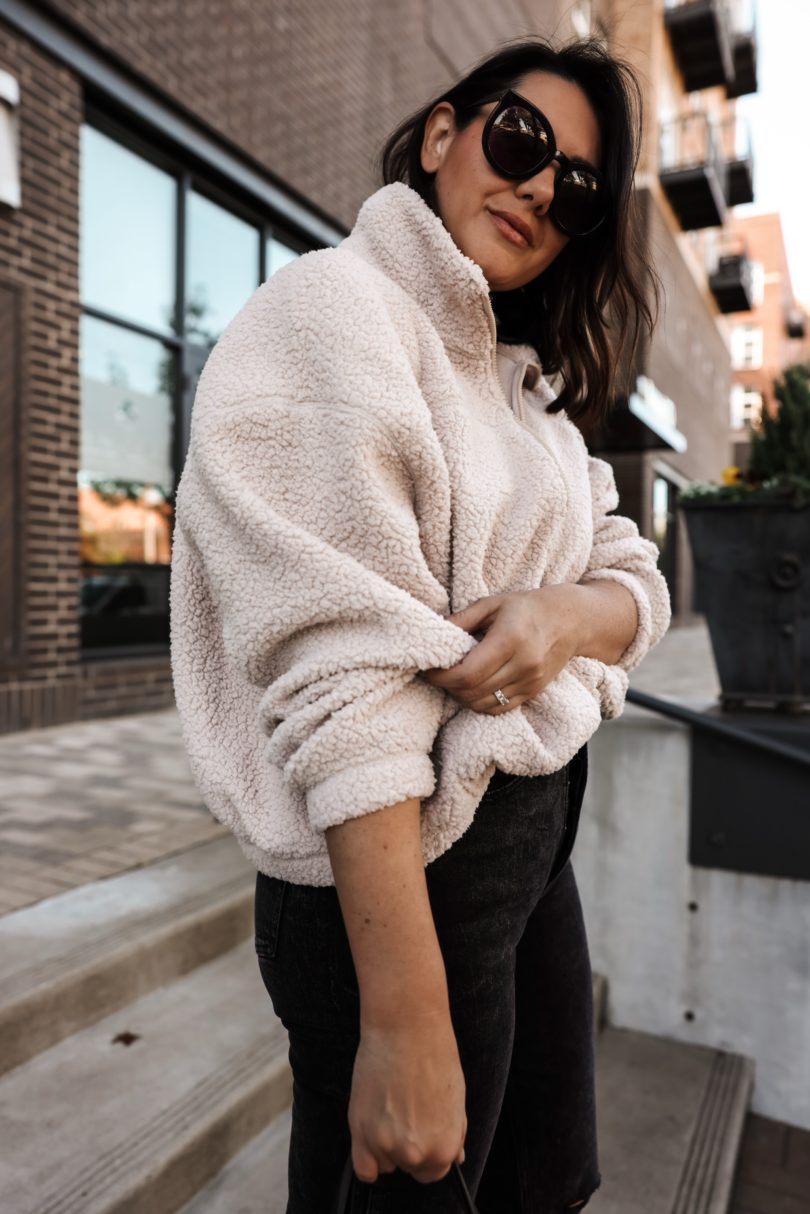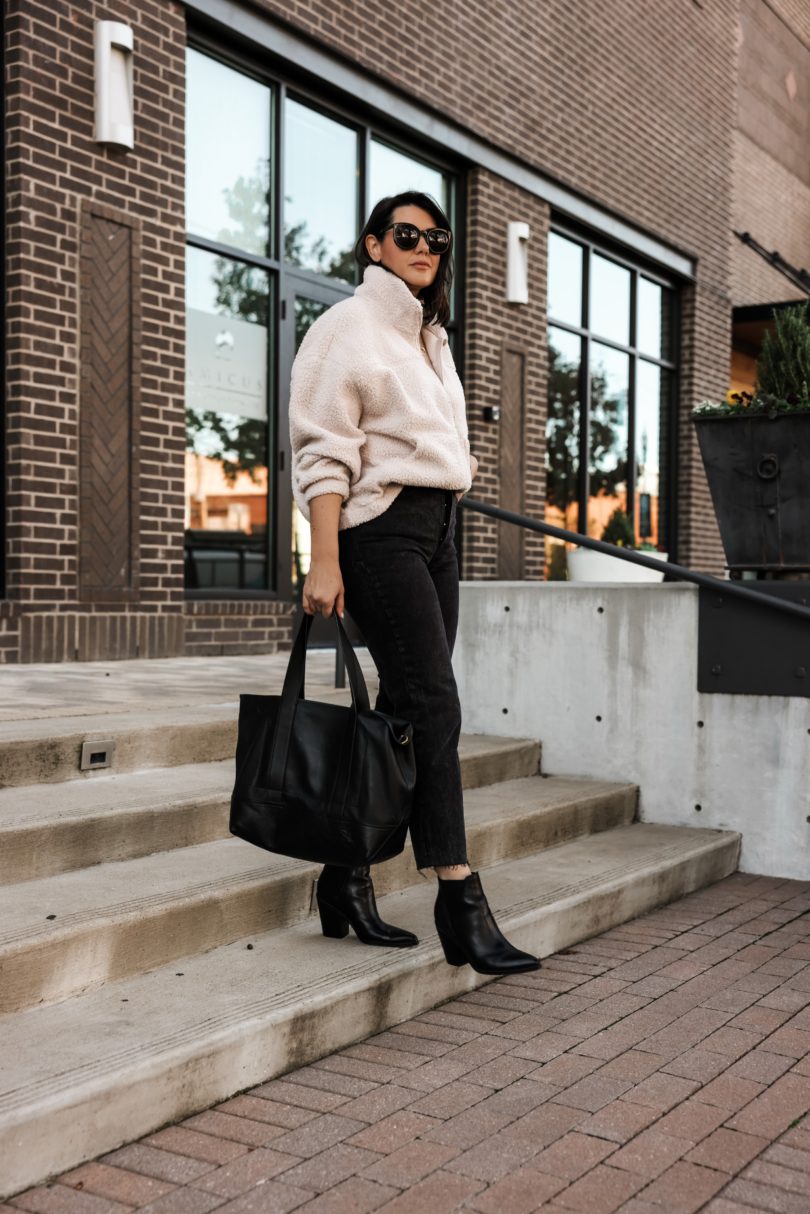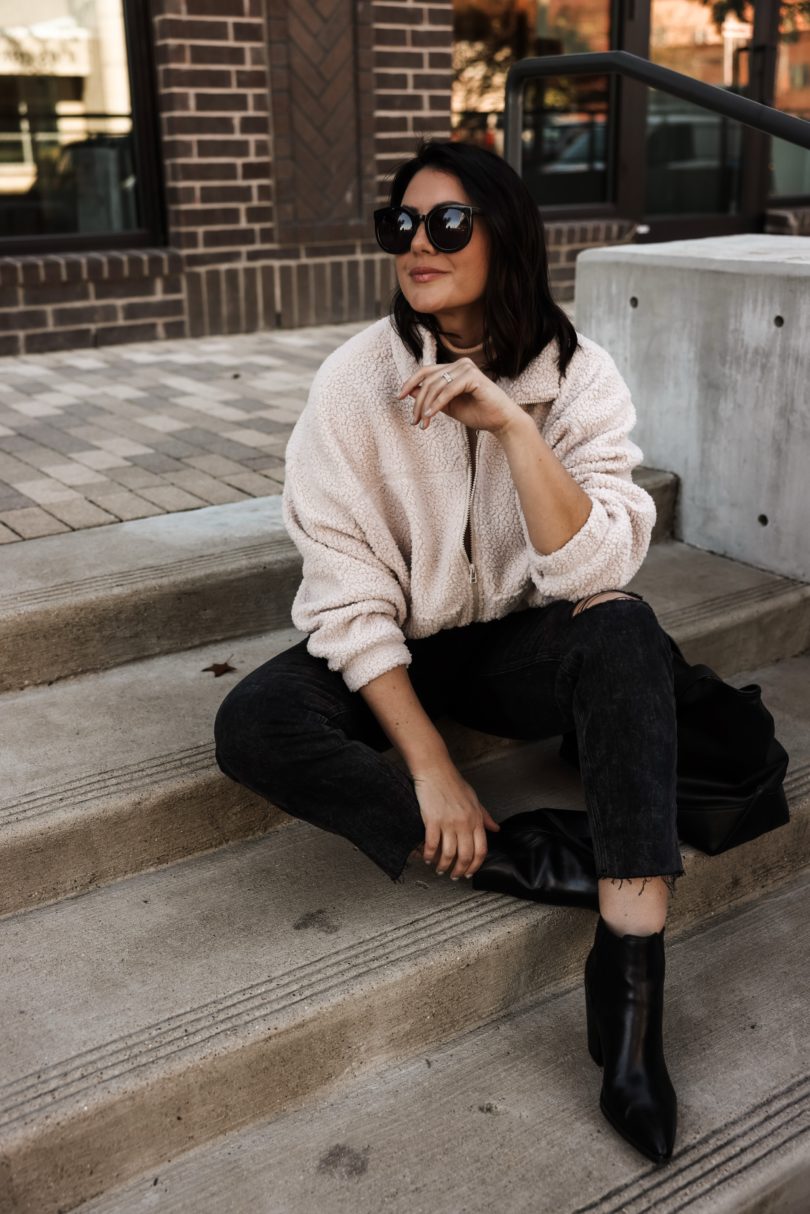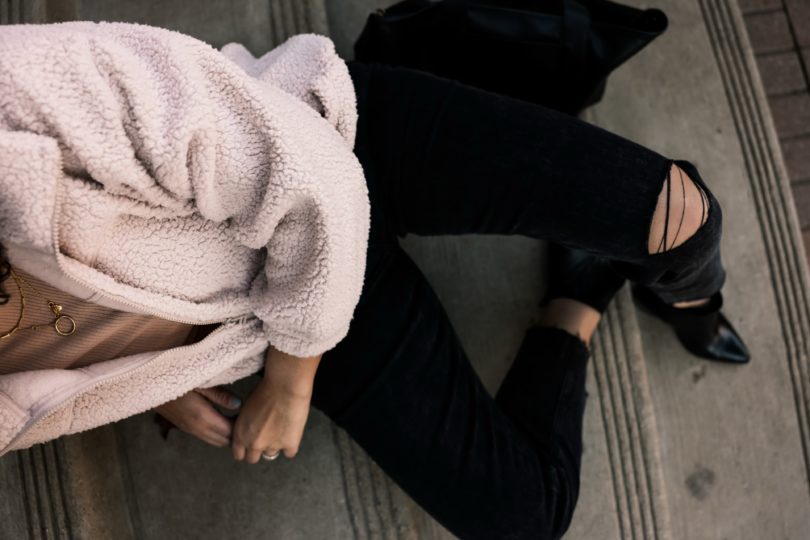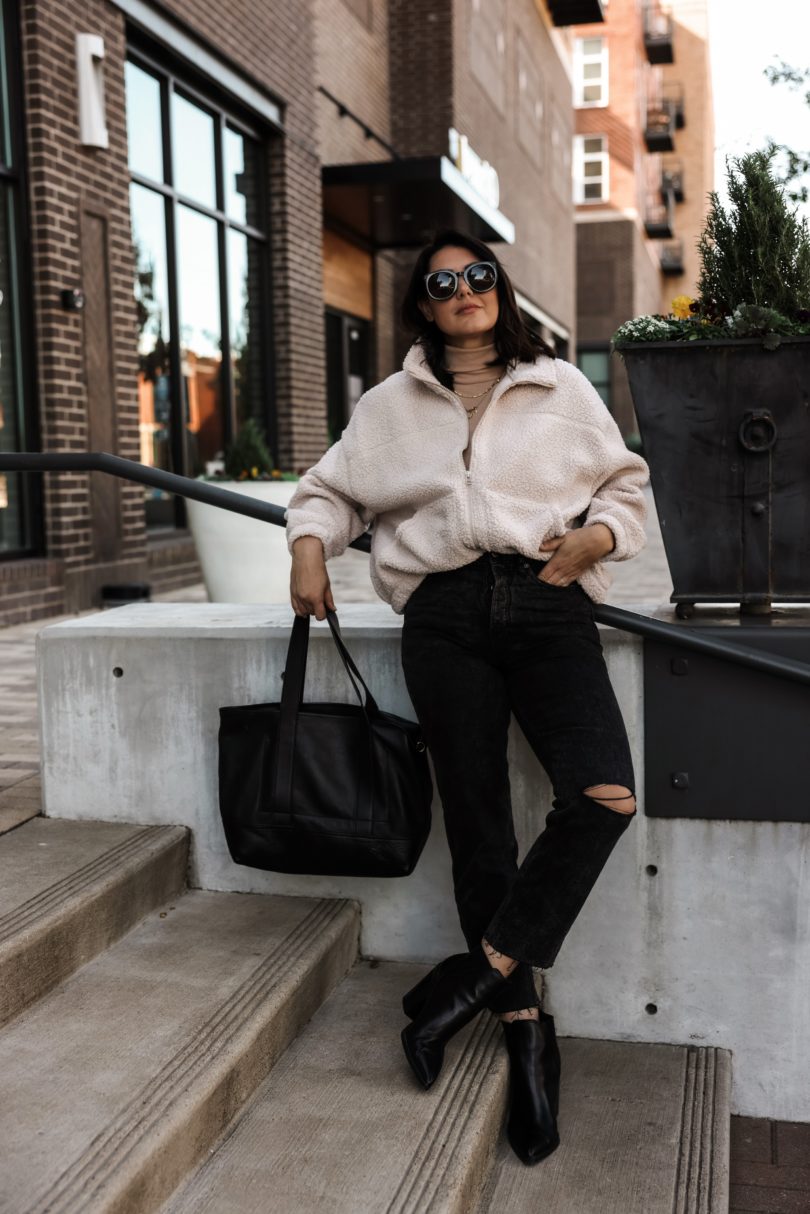 This post is titled with the sherpa pullover in mind, which I do love, but I also want to point out the denim, too. This pair is too good not to talk about. Hmmm, which shall we discuss first? I'm gonna throw you a curve ball and talk about this denim first. Gotta keep you on your toes. So as you may know, I have a love-hate relationship with Old Navy denim and I think that you can relate to me. When ON denim is good, it's GOOD. When it's bad, it's real bad; hurt your feelings bad, real mean. So my expectations when I try on denim from ON are zero which means when you start low, you can only go high. I would give this pair of jeans an 8/10. That's an A- and for Old Navy, that is HUGE. Like I love this pair (and another pair I'll feature this week!) and they are now apart of my denim rotation. Which is good because I was looking for a black denim with a single distressed knee in a vintage fit. Also, can we talk about how specific denim is getting? It used to just be 'the ones that make my butt look good' but now we've got subcategories.
Let's talk fit: I am in the 8 of the O.G. Denim from Old Navy. I've trie this specific fit many times and I find that this particular style runs a bit snug for me, so I am very much an 8. (Typically I am a 28 in Madewell, Agolde, Paige, etc.) I would say if you have a rounder waist, then size up one because they do fit snug. If you have a smaller waist, you'll probably be good in your TTS fit.
Okay now we will get to this sherpa + turtleneck! Which to me is the ULTIMATE pairing. Like how chic does this look? Get me to a ski resort STAT. (Not to ski, just to sit and drink, obvs.) I am in the large of this pullover mainly because they didn't have a medium in store but you know what? I love this fit of the large. Will not size down to a medium, I will keep this size up because I like how loose it fits. I would say it probably runs TTS but you can size up too if your sizes isn't available! It'll just be more snuggly. also there are 4 colors available, too! Love this in the black as well. Find it here!
If you are looking for a good basic to stock up on this fall / winter, this turtleneck is amazing! I have it in black and latte and kinda want it in that Carmel color too. Anyways, the medium fits true to size. It's the right weight for layering, not too thin and not too thick plus it has stretch. Find it here!