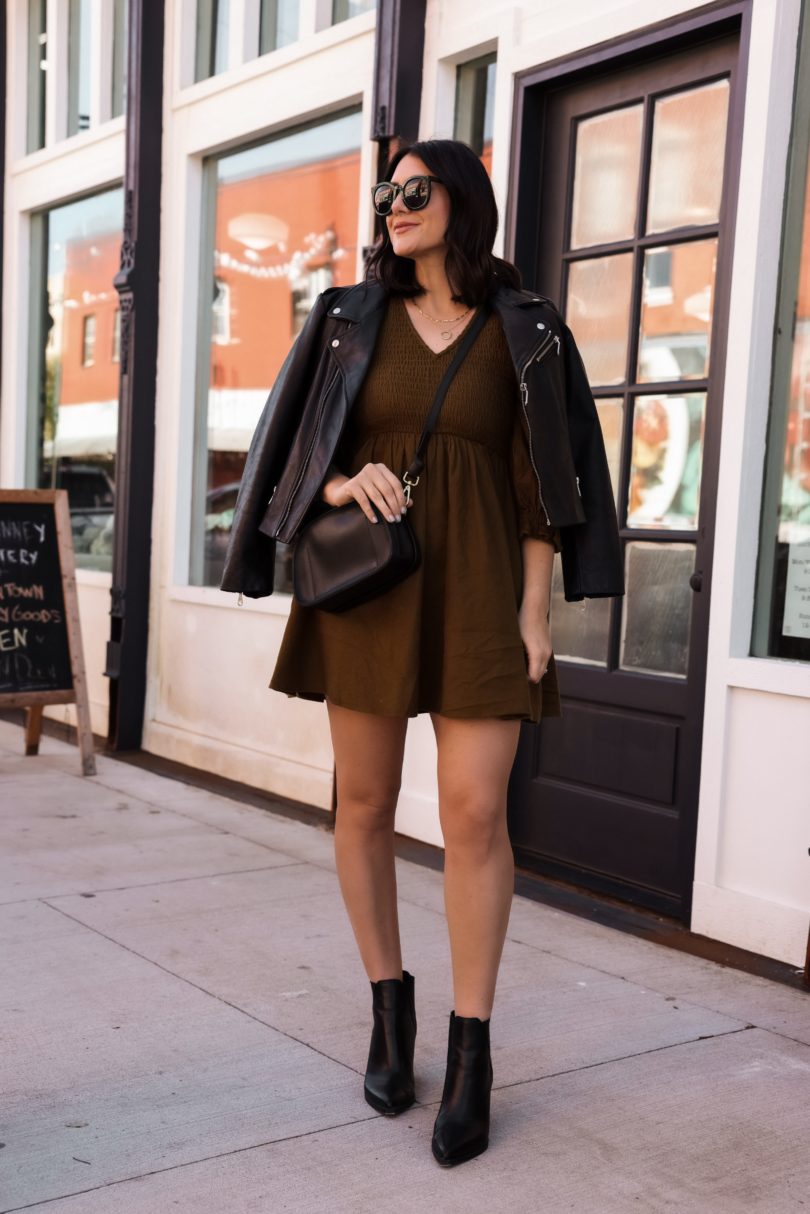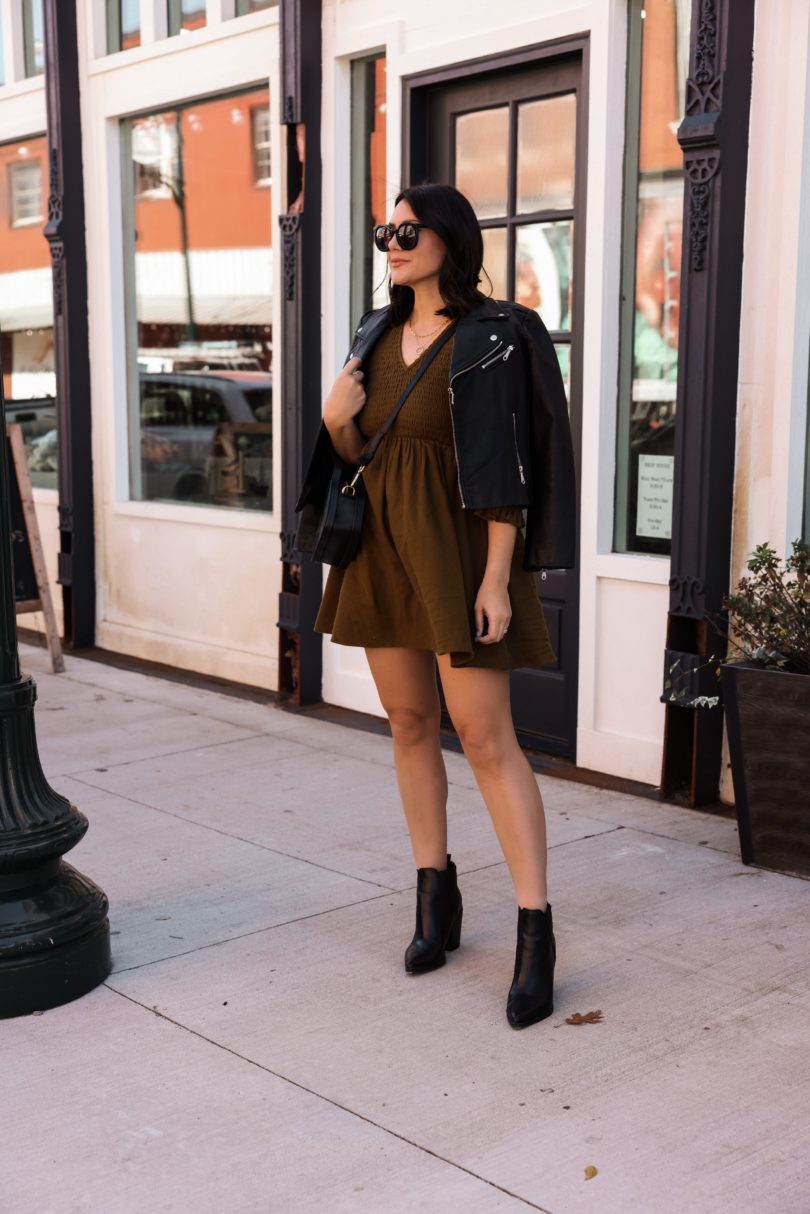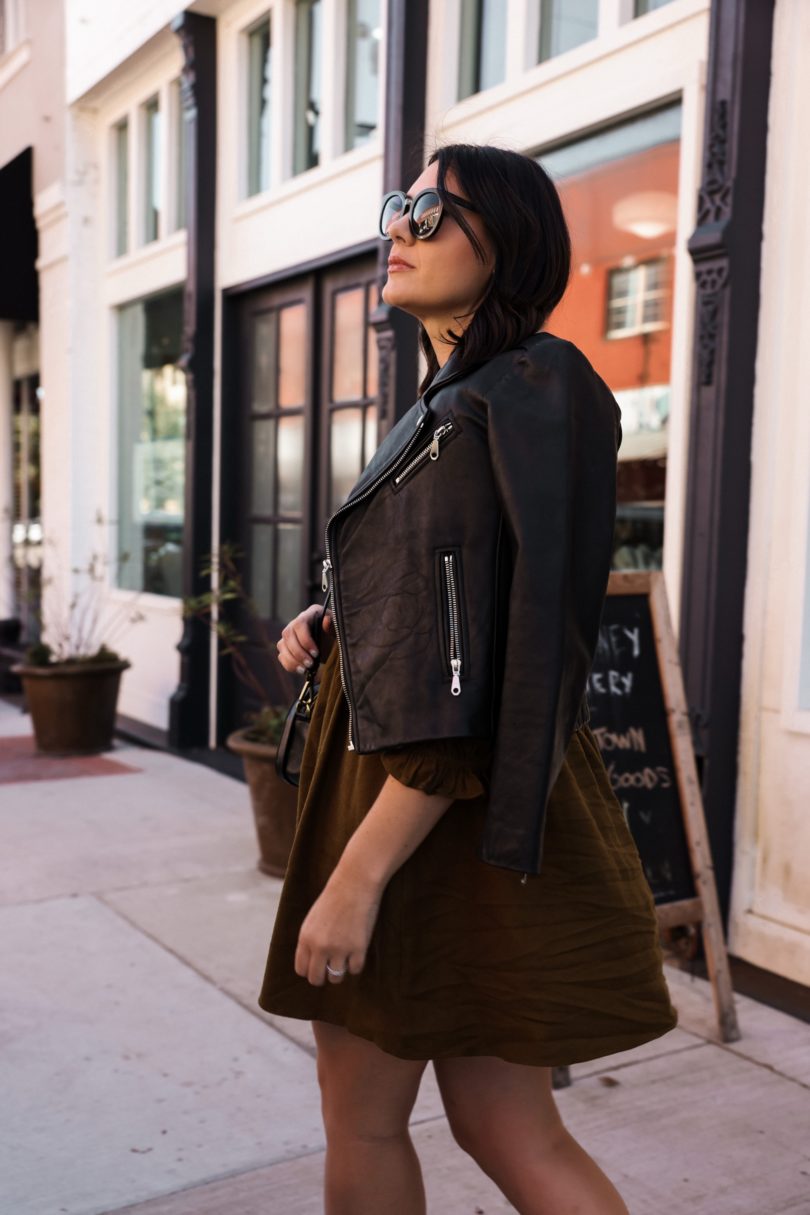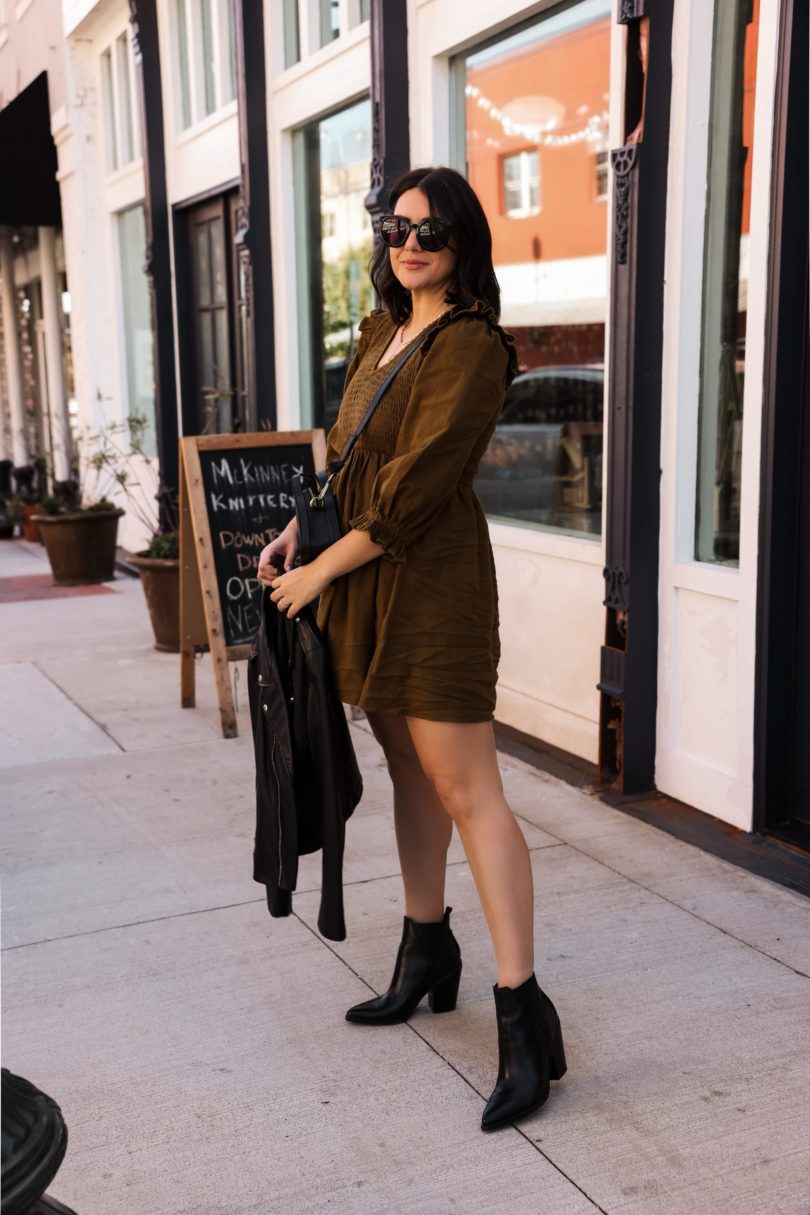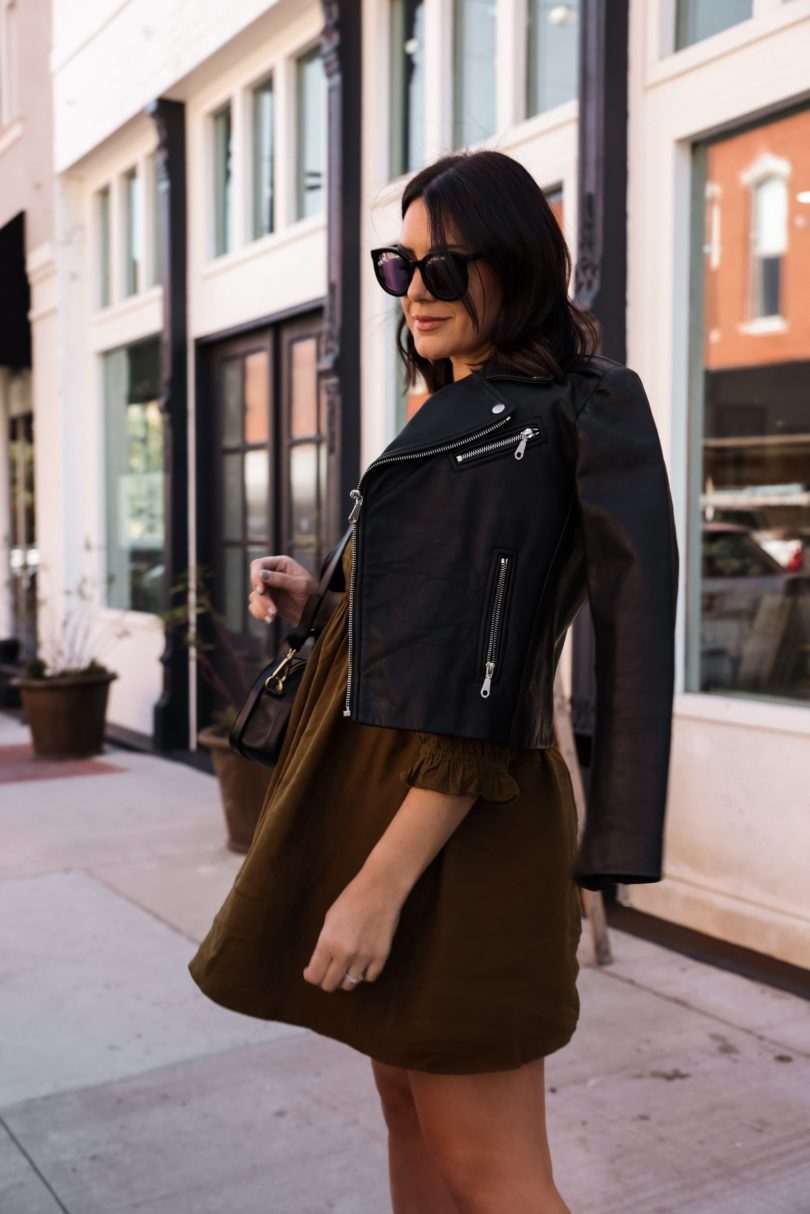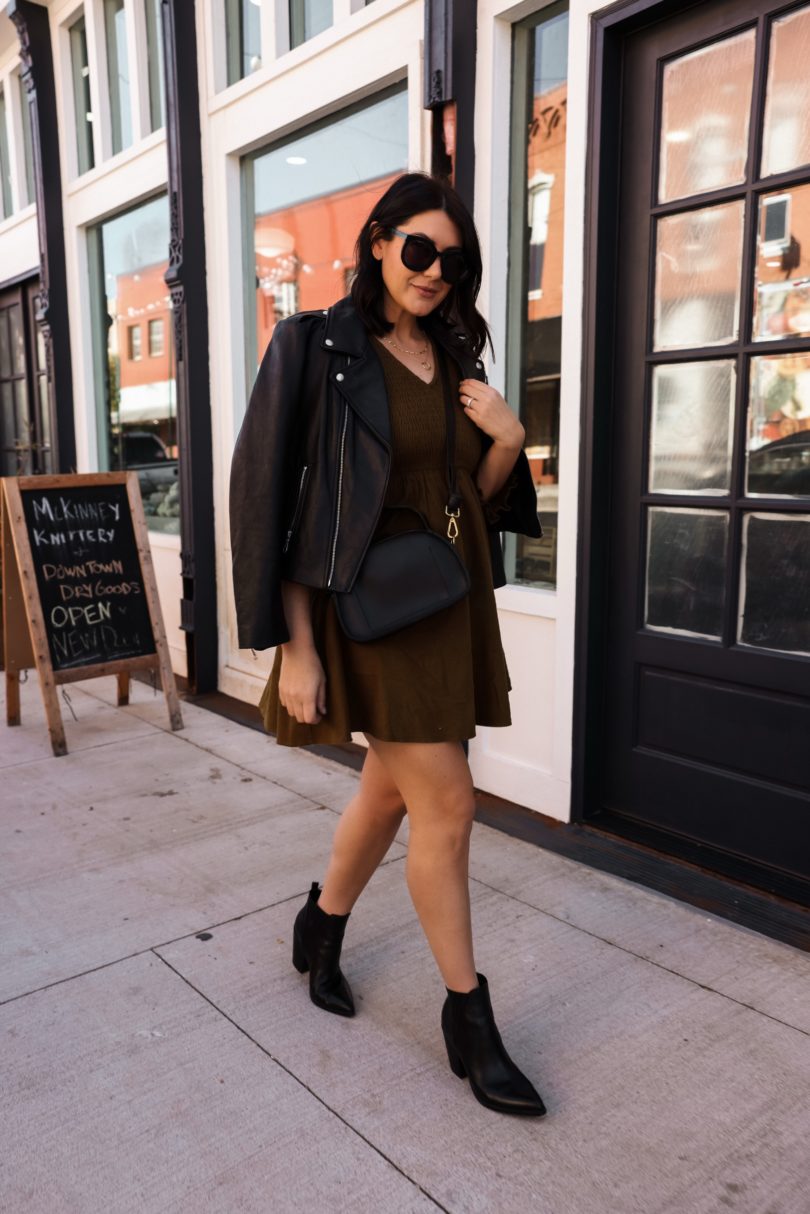 Happy CYBER Monday, friends! Guess what? This dress is on sale for 30% off at the Madewell sale! It sold out earlier this month but it's back in stock, so if you saw it and thought you had missed it, it's back, baby! It runs tts and you can find it here!
What I like best about this dress is the fabric actually — it's a really soft flannel which took me by surprise. I love the winter flannel because sometimes it's hard finding a thicker dress to wear in the cold months. It's not quite tights season here but this dress — and outfit for that matter — would look great with black tights as well. Why do I love wearing dresses in winter? I think it's because it feels like I'm getting away with something, like it almost feels taboo. Which is completely made up in my head, but let me have this. My life is very boring and I need this to look forward to.
I wanted to round up some of my favorites from their Cyber Monday sale for you! Here are my picks below! The sale is 30% off select items and an additional 40% off sale!